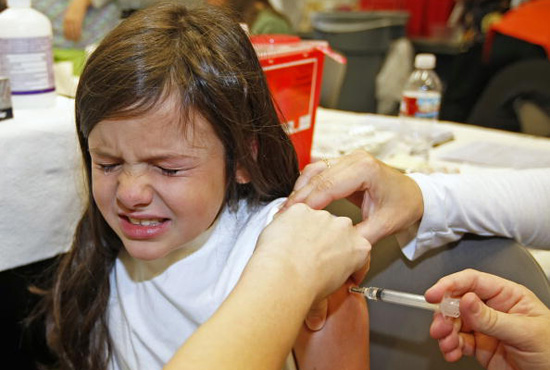 Get ready for a big pinch! Flu season is upon us, and while the virus isn't
grabbing headlines
like last year, it is still a popular topic among moms. Each year
an average 20,000 tots are hospitalized
due to influenza complications. Before seeking out your lil one's vaccination, take this quiz to see how much you know about the seasonal influenza vaccine.
It's Flu Season! What Do You Know About the 2010 Vaccine?
True or false: This year's flu vaccine includes the 2009 H1N1 vaccine as well.