No one loves family more than a mom. We carry class pictures in our wallets, videotape major moments on our phones, and talk about our crew to anyone who will listen. So it only makes sense that we'd want to show our love for family throughout our home too. And we're not just talking about hanging adorable family photos. Here, 15 picture-perfect quotes to hang on your family's walls.
A New Family Tree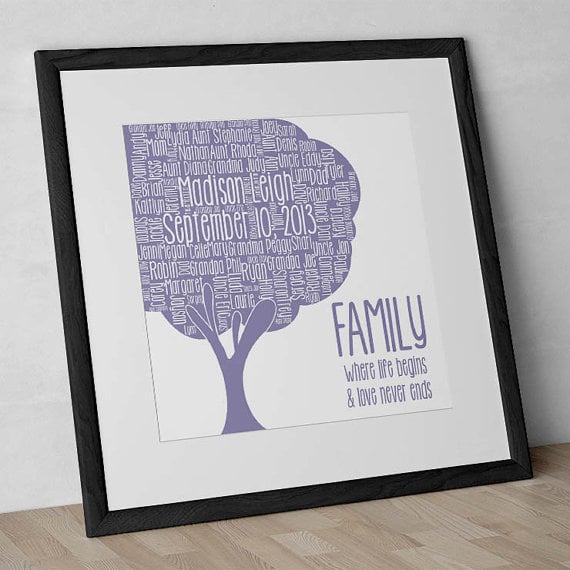 Feature every member of your family [1] ($89) alongside a sweet quote.
All Around the World
Globe-trotting families will appreciate this unique map [2] ($23).
Family Time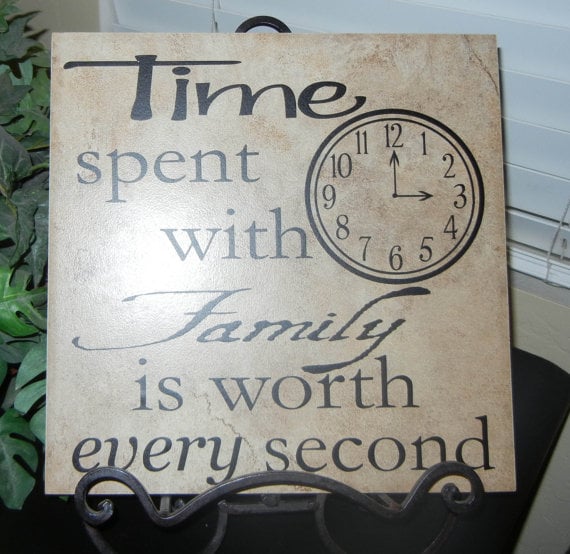 It really is our favorite part of the day [3] ($10).
There From the Start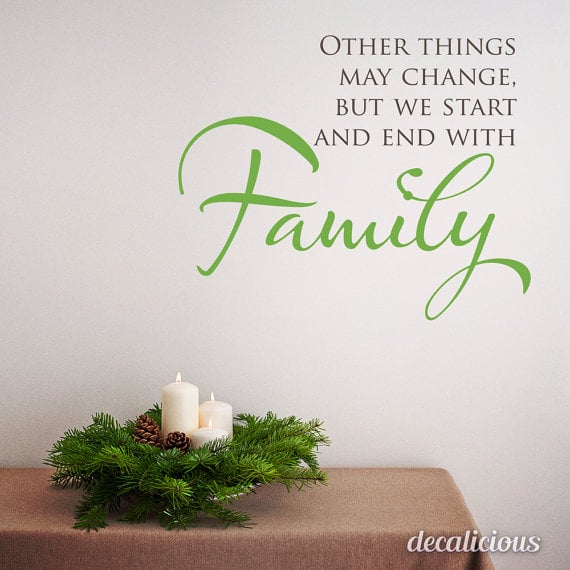 An easy-to-hang decal [4] ($20) reminds kids that family will always be there.
Real Work of Art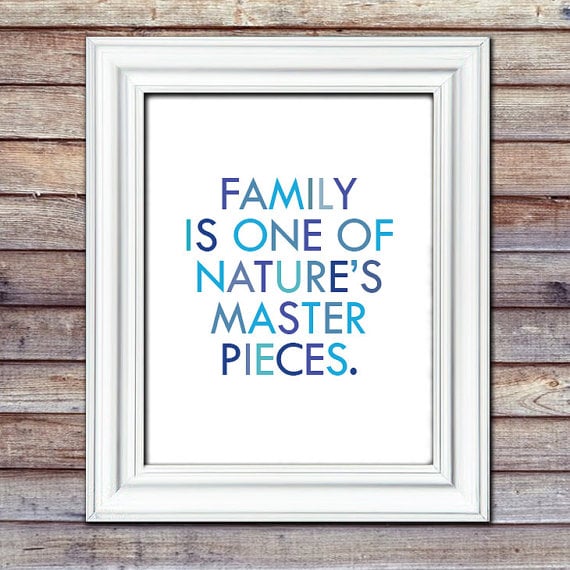 There really is nothing more beautiful [5] ($5) than family.
Heart and Home
Personalize this beautiful message [6] ($12) with your family moniker.
What Makes a Family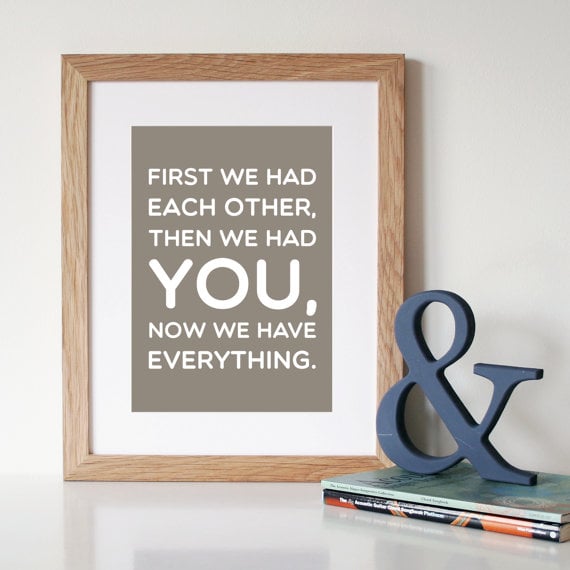 If you have loved ones, then you have it all [7] ($29).
Making Memories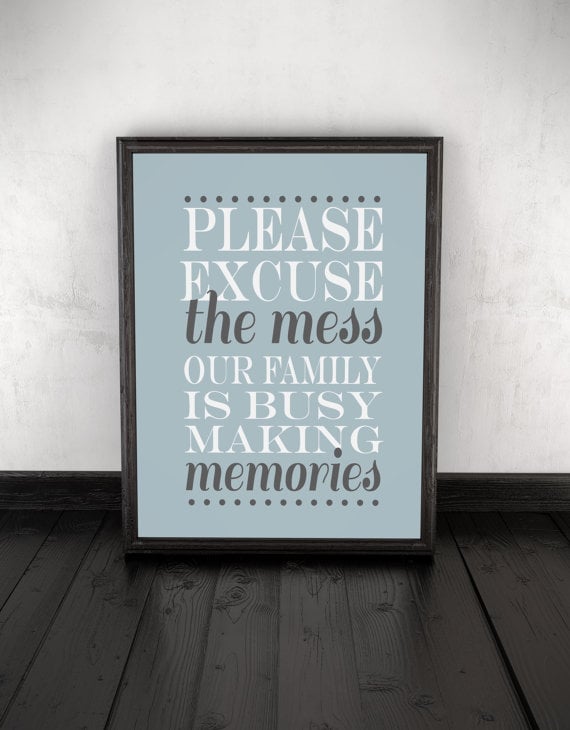 Sometimes a mess is a beautiful thing [8] ($15).
Getting Nutty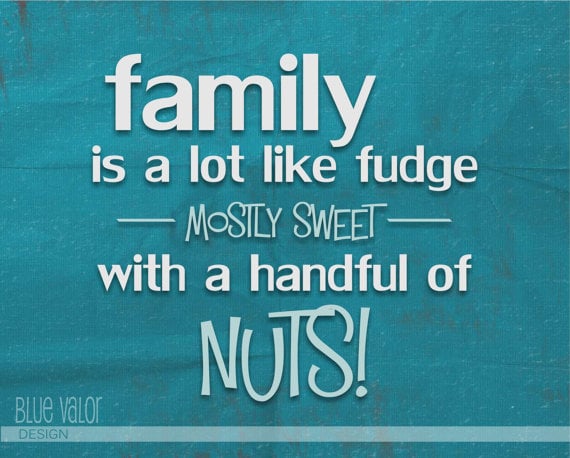 Come on, we all have our weird moments [9] ($10).
Hold On Tight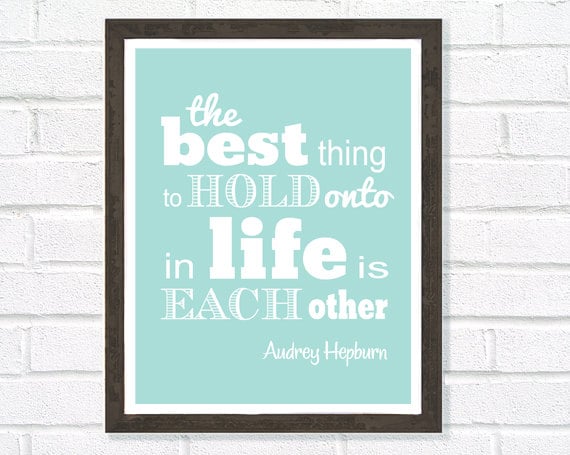 We love these wise words [10] ($18) from a very wise woman.
Spell It Out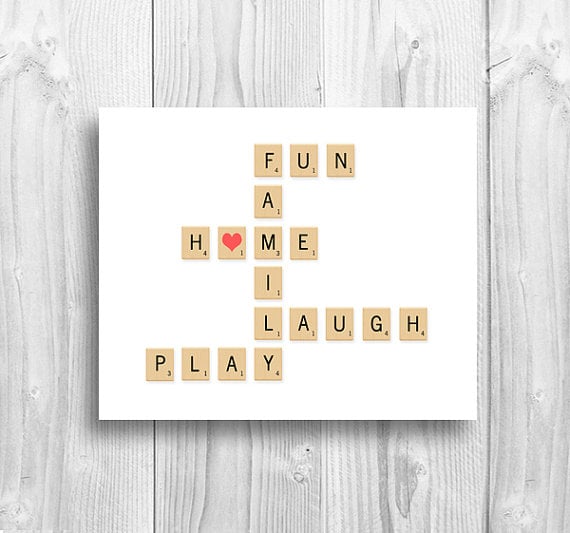 Gamers will appreciate this Scrabble-inspired piece of art [11] ($10).
Ultimate Blessing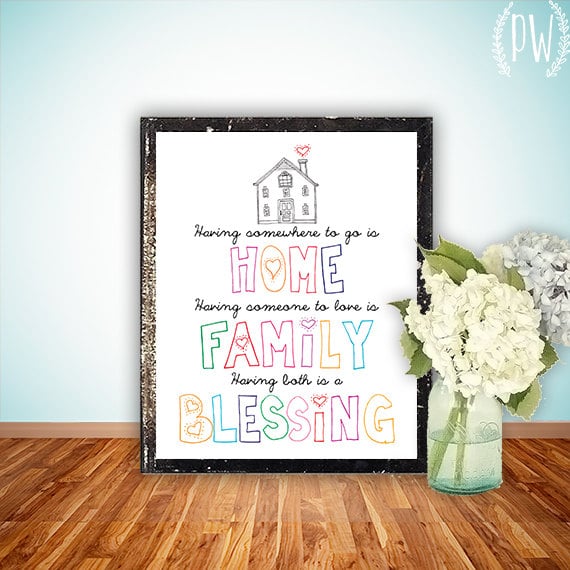 If you have a home and a family, then you have it all [12] ($5).
Where We're From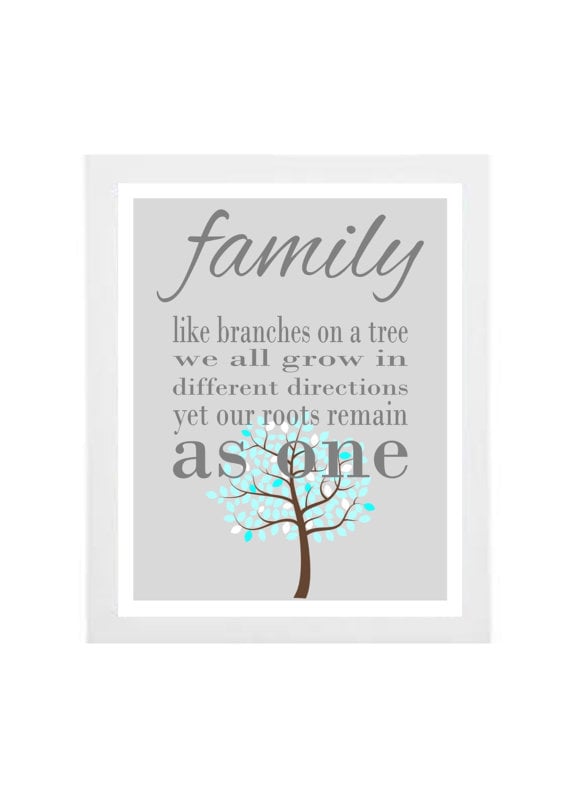 Always remind your children of their roots [13] ($19).
What Is Family?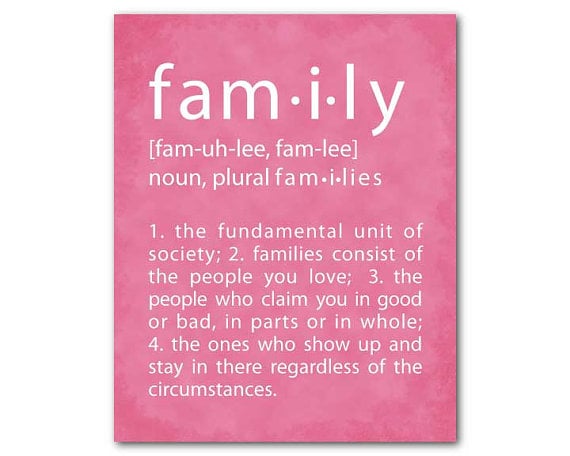 We love these definitions of family [14] ($14), don't you?
Together Forever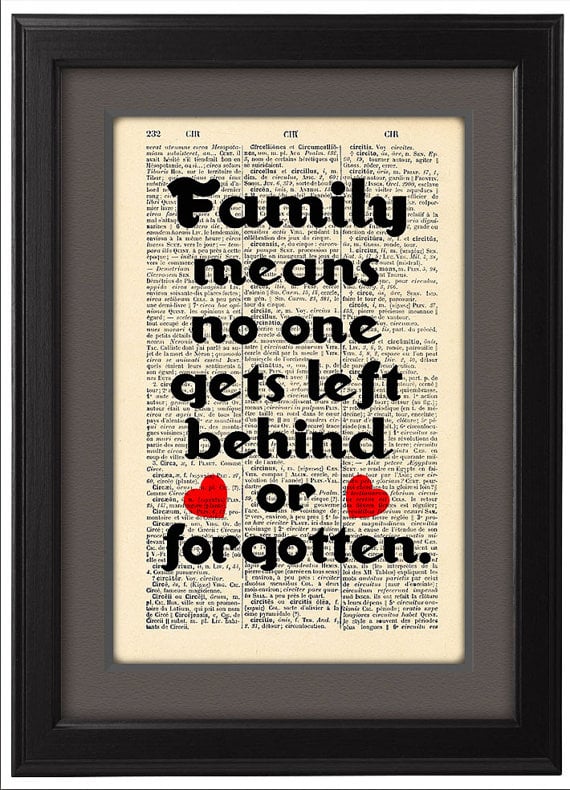 No matter what happens in life, family will always be there [15] ($8).