Get out the blender, mama! Whether you're serving them up for breakfast, a late-afternoon snack, or a healthy way to satisfy the urge for a nighttime nibble, smoothies are a great way to get your kids the nutrient-rich fruits and veggies their little bodies crave. These 15 recipes are all open for customization depending on your family's likes and dislikes — and, of course, what's in the kitchen. Drink 'em up at home or on the go — smoothies are a mess-free car snack (just make sure that lid's on tight!).
Source: Flickr user talkingplant [1]
Banana Nectarine Smoothie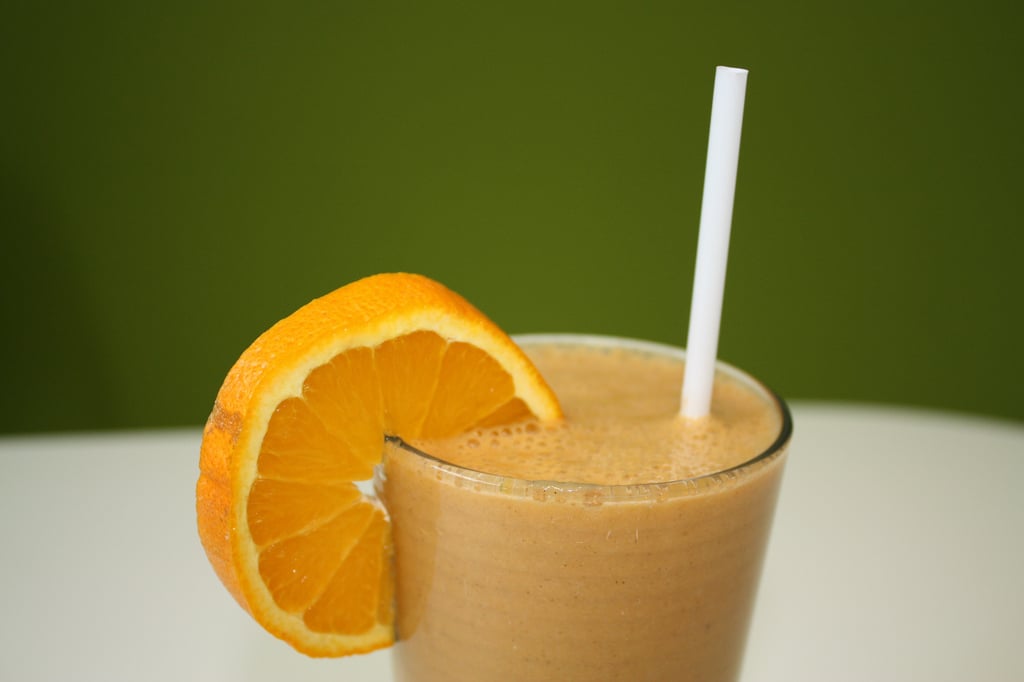 This banana nectarine smoothie [2] from Allergy Free Test Kitchen could not be any easier, and the bright orange color will appease those skeptics of all things green!
Source: Flickr user VegaTeam [3]
Green Morning Smoothie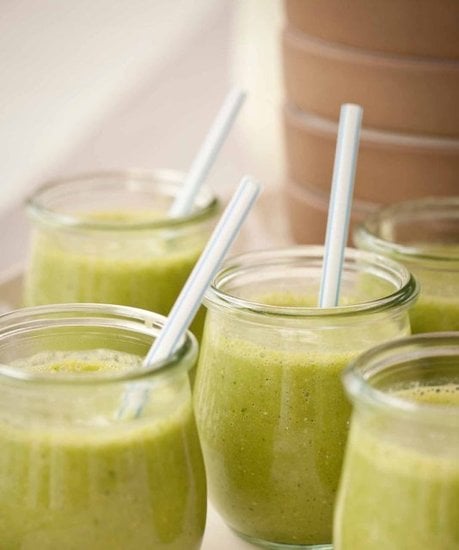 Start the day with a fun smoothie the whole family will love — even though it's green! From Melissa d'Arabian, this morning smoothie [4] is perfect for busy families who want a quick and healthy breakfast.
Source: Photo copyright 2012 Ben Fin
Chocolate Cherry Almond Smoothie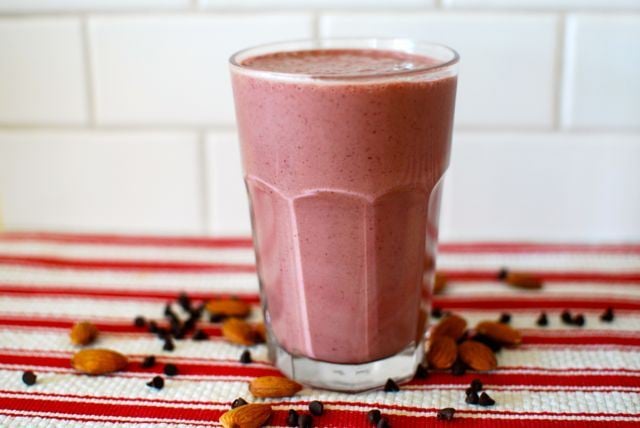 Skip the ice cream truck; this chocolate cherry almond smoothie [5] is indulgent enough to pass as dessert but is a whole lot healthier than any milkshake.
Source: Eating Made Easy [6]
Mango-Yogurt Smoothie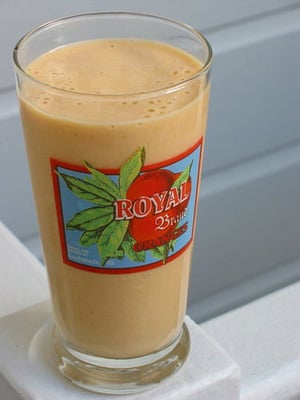 Make an ordinary day at home feel like a trip to the tropics with a mango smoothie [7] that's perfect for on the go or enjoying with a full breakfast.
Photo: Susannah Chen
Oatmeal Smoothie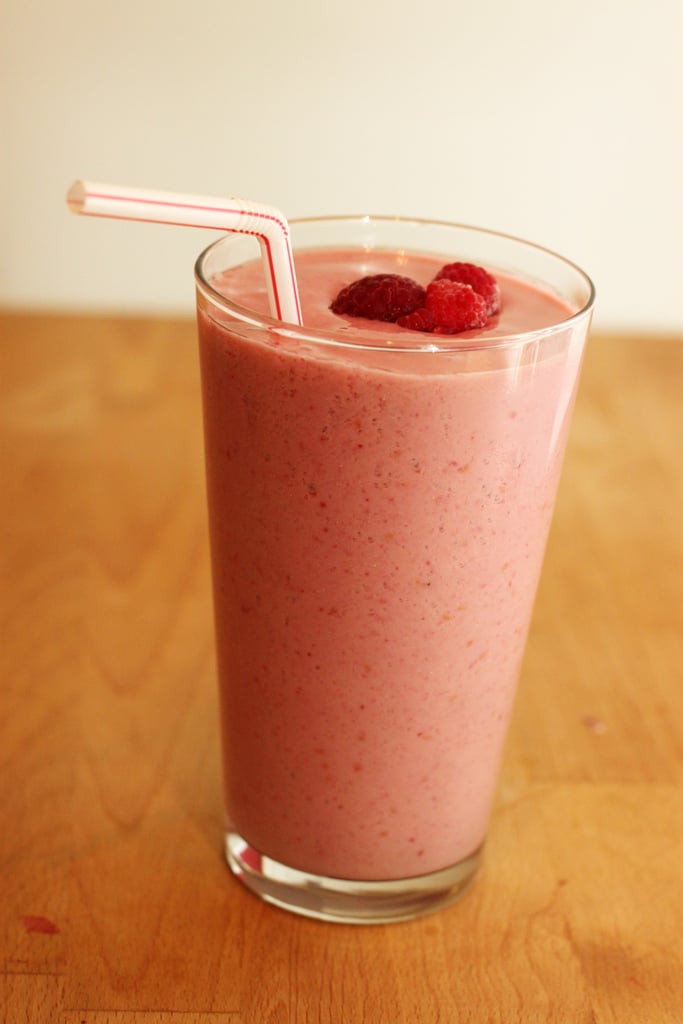 The addition of oats gives a smoothie from Martha Stewart [8] just a bit more oomph. Full of creamy yogurt and tart raspberry flavor, this smoothie will keep your kids energized all day long.
Source: Flickr user ginnerobot [9]
Protein-Packed Berry Smoothie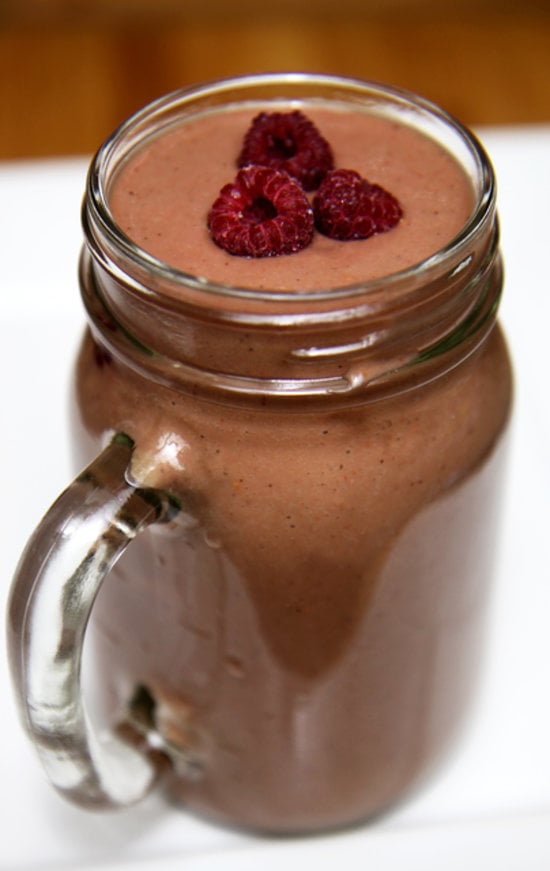 With 19 grams of fiber and 13 grams of protein, this pear berry smoothie [10] is sure to keep kiddos full and satisfied for hours.
Photo: Jenny Sugar
Mango Kiwi Smoothie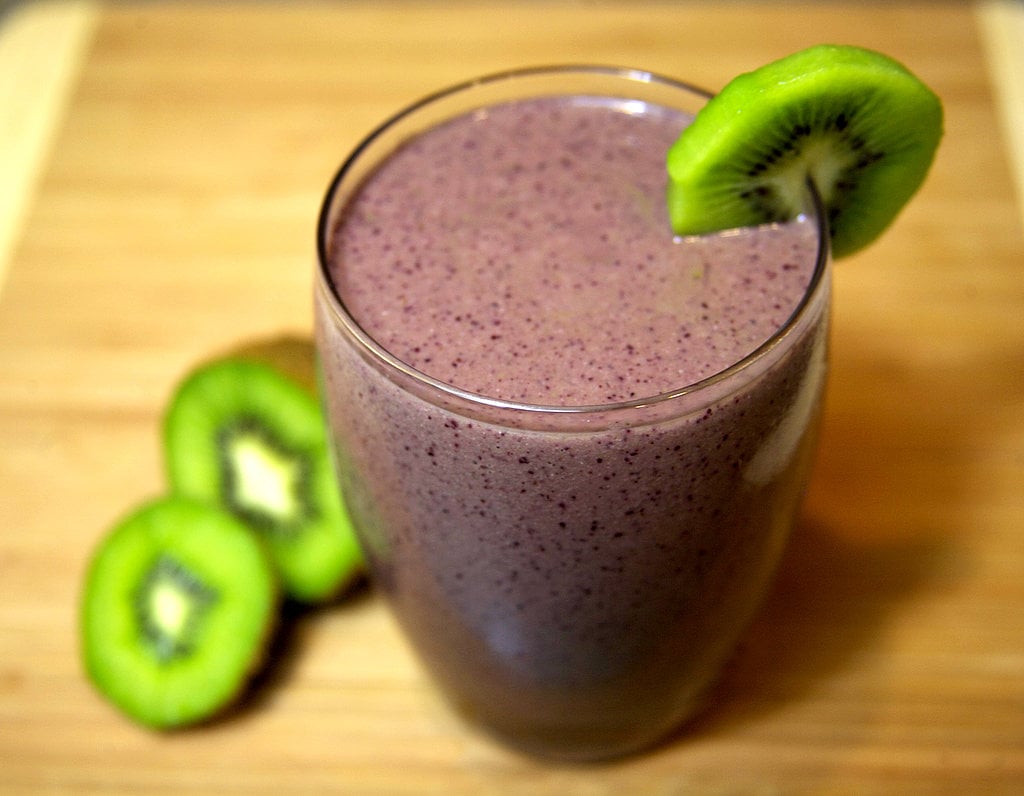 Kids will love the taste of this mango kiwi smoothie [11], while moms will appreciate the impact that Greek yogurt, blueberries, and biotin-packed kidney beans have on their skin and hair.
Photo: Jenny Sugar
A High-Protein Vanilla "Milkshake"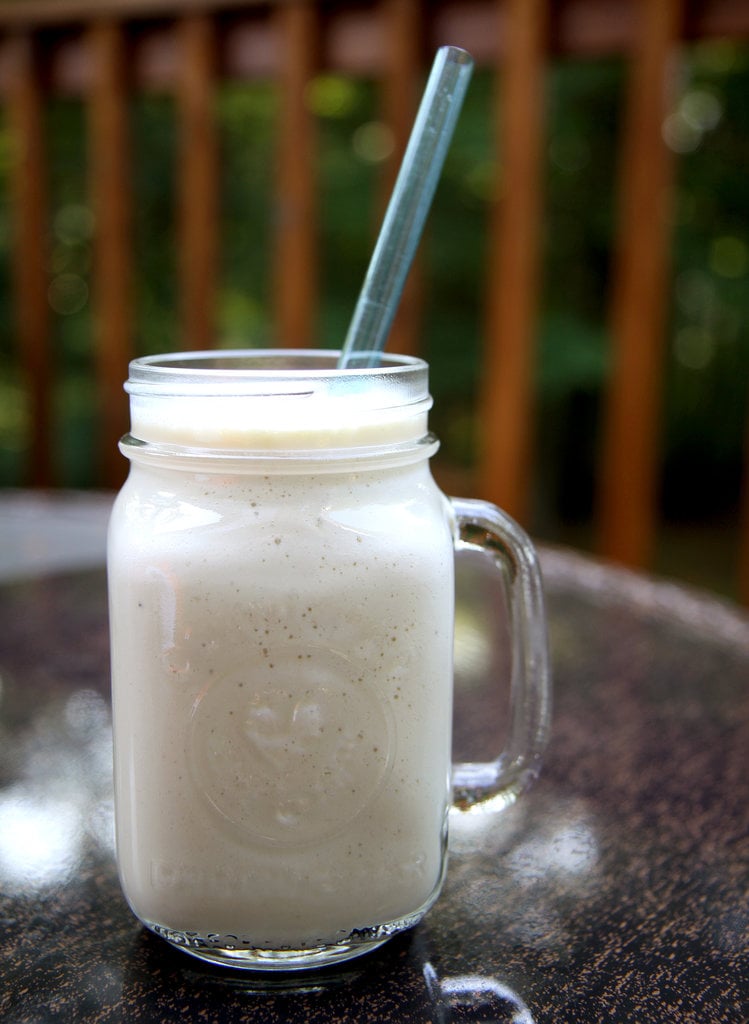 This vegan vanilla milkshake smoothie [12] tastes like something you'd get at the ice cream shop but includes just four ingredients (and they're all good for you!).
Photo: Jenny Sugar
Apple Cinnamon Smoothie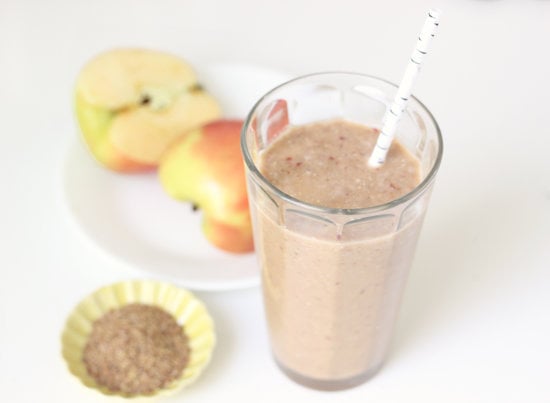 Whip up a batch of these apple cinnamon smoothies [13] in the evening, and you'll have a yummy breakfast treat that the whole family can enjoy before running off to work and school.
Source: Leta Shy
Sweet Spinach Smoothie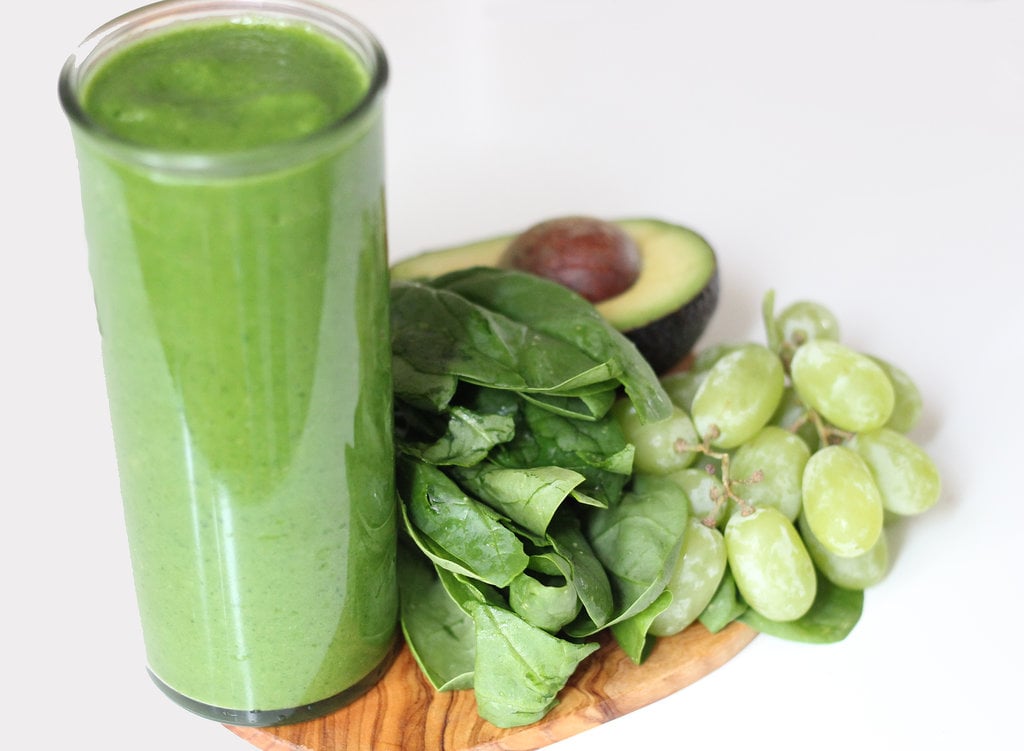 Drink your greens, kids! This Sweet Spinach Smoothie [14] from celeb trainer Harley Pasternak may have been designed to help his high-profile clients stay fit, but with vitamins K and C, manganese, potassium, and plenty of protein, you'll feel good feeding it to your little ones, too.
Source: The Body Reset Diet [15]
Blueberry Green Monster Smoothie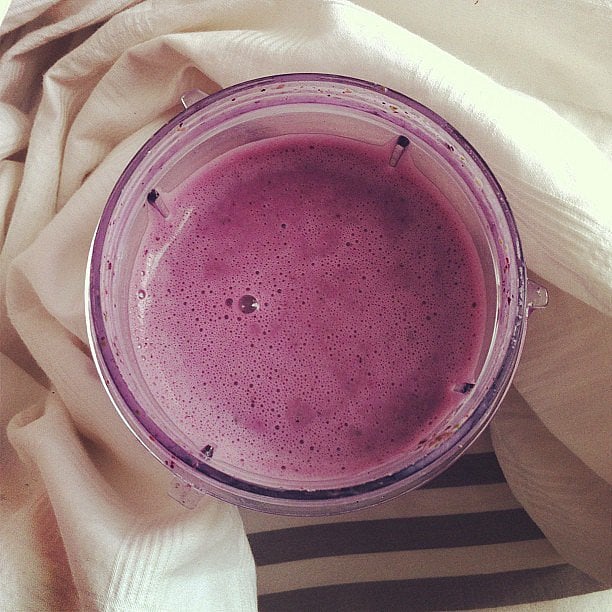 They'll never, ever guess that this blueberry green monster smoothie [16] is packed with spinach (shhh, it'll be our little secret!)
Photo: Michele Foley
Berry Celericious Smoothie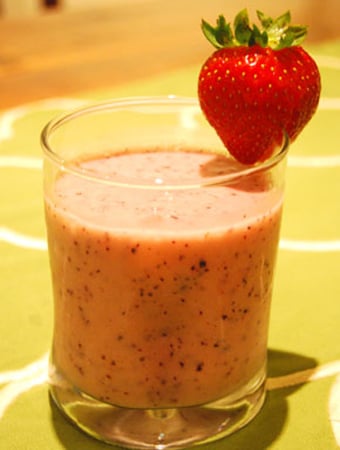 An easy recipe that disguises its surprising green ingredient (celery!) with plenty of kid-favored fruit, this berry celericious smoothie [17] is sure to please (and there's a pretty good chance that you've already got all of its ingredients on hand).
Photo: Michele Bell
Chocolate Strawberry Smoothie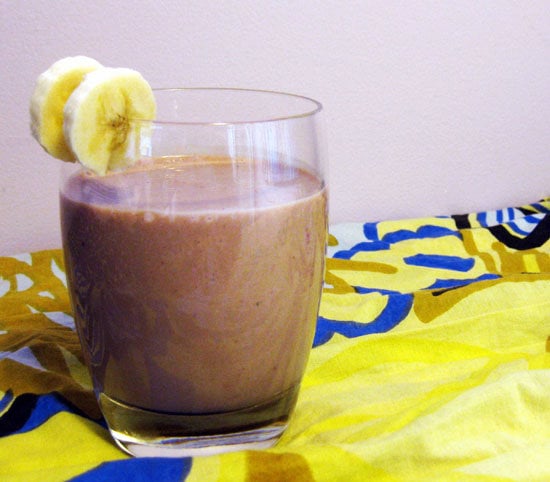 Who says you can't have chocolate for breakfast? Here's a chocolate banana smoothie [18] from our friends at POPSUGAR Fitness that includes protein-packed peanut butter along with healthy chocolate soy milk for a perfect any-time-of-day treat.
Photo: Jenny Sugar
Blueberry Avocado Smoothie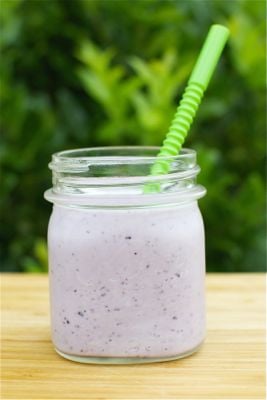 Blend together blueberries and avocados to create a healthy smoothie [19] high in antioxidants and healthy oleic acid. Your kids will never guess that the creamy green fruit gives this smoothie its rich flavor.
Source: This Chick Cooks [20]
Healthy Reese's Smoothie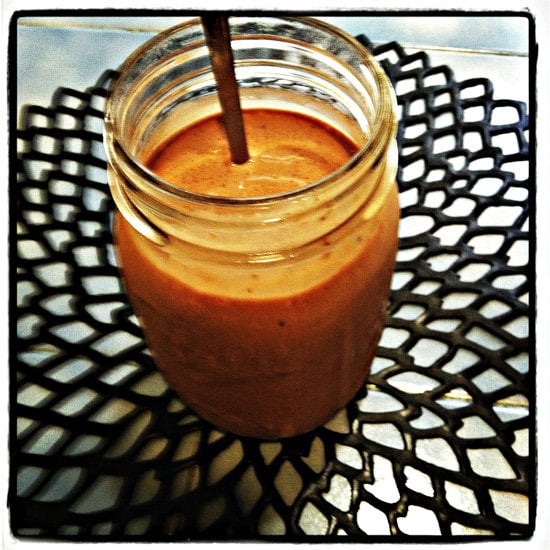 Curb those cravings for sugar-packed Reese's Peanut Butter Cups with a healthy peanut butter and chocolate smoothie [21] instead. It's sweet, satisfying, and full of healthy carbs, protein, and potassium.
Source: Berry Happy Bodies [22]