Father's Day [1] is just around the corner, but there's still a bit of time to order something customized to make his day feel a little more personal. From monogrammed grill tools to a custom-blended whiskey designed just for his palate, the following 13 gifts are sure to make Dad feel special — isn't that what Father's Day is all about?
Williams-Sonoma Steak Brand & Carving Board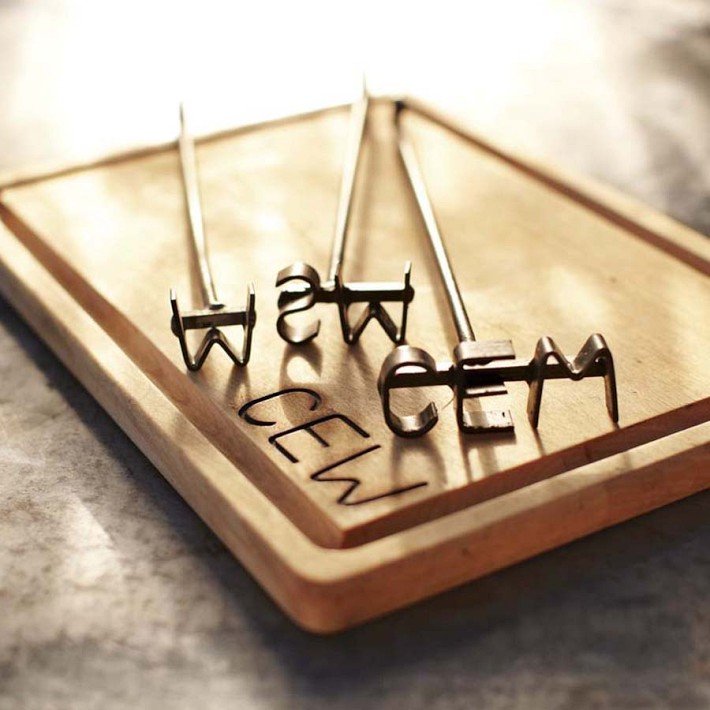 Williams-Sonoma [2]'s Monogrammed Steak Brand & Carving Board [3] ($56) will let him put his stamp on his next barbecue.
J.Crew Monogrammed Shirts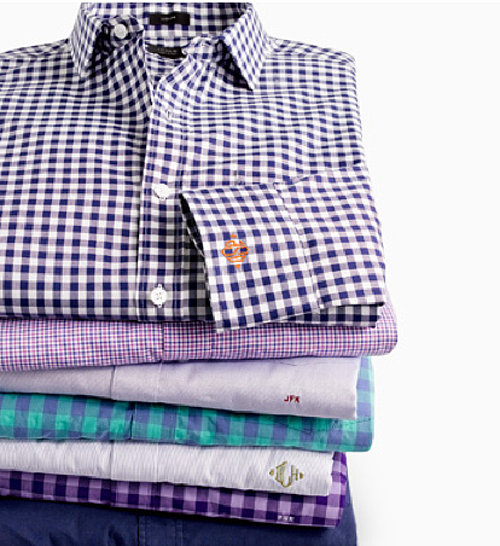 Up Dad's workwear with a monogrammed button-down shirt [4] ($60-$168) from J.Crew [5]. Personalize the cuffs or chest with block letters or a diamond insignia.
Martha Stewart Personalized Snack Labels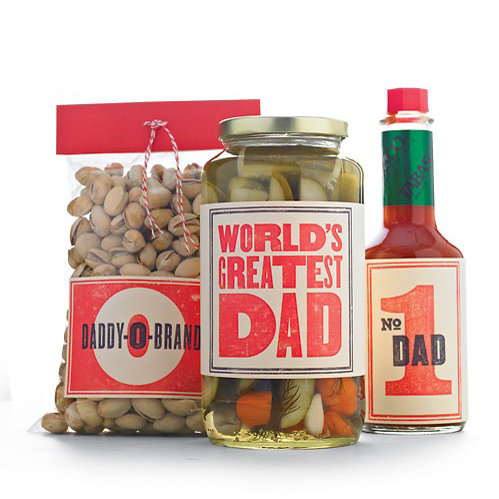 Download Martha Stewart [6]'s free retro Father's Day clip-art labels [7] and give Dad's favorite snacks a fresh look.
Minted First Love Art Print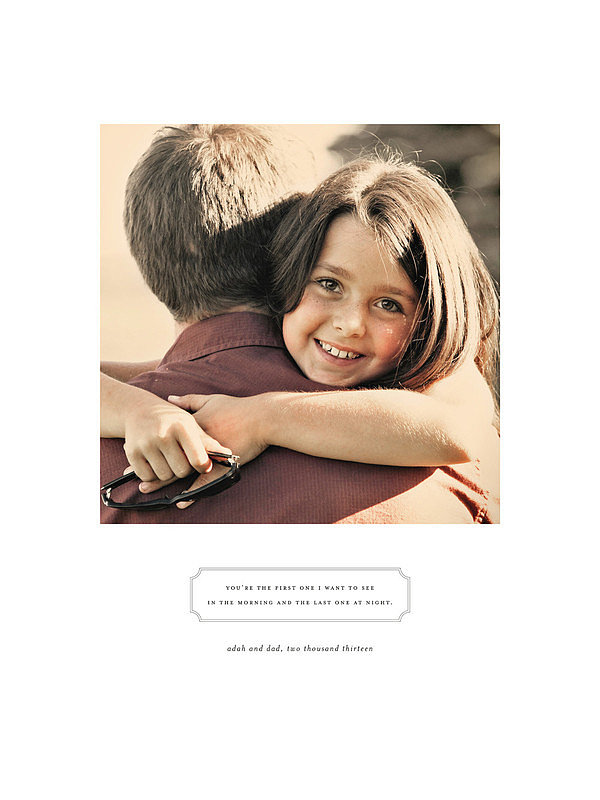 Minted [8]'s First Love print [9] ($24-$189) is the perfect gift from a daddy's girl. The quote at the bottom says, "You're the first one I want to see in the morning and the last one at night." You can also change it to a quote of your choice, and Minted allows you to personalize the last line with your child's name, date, or a Father's Day [10] message.
Personalized Golf Balls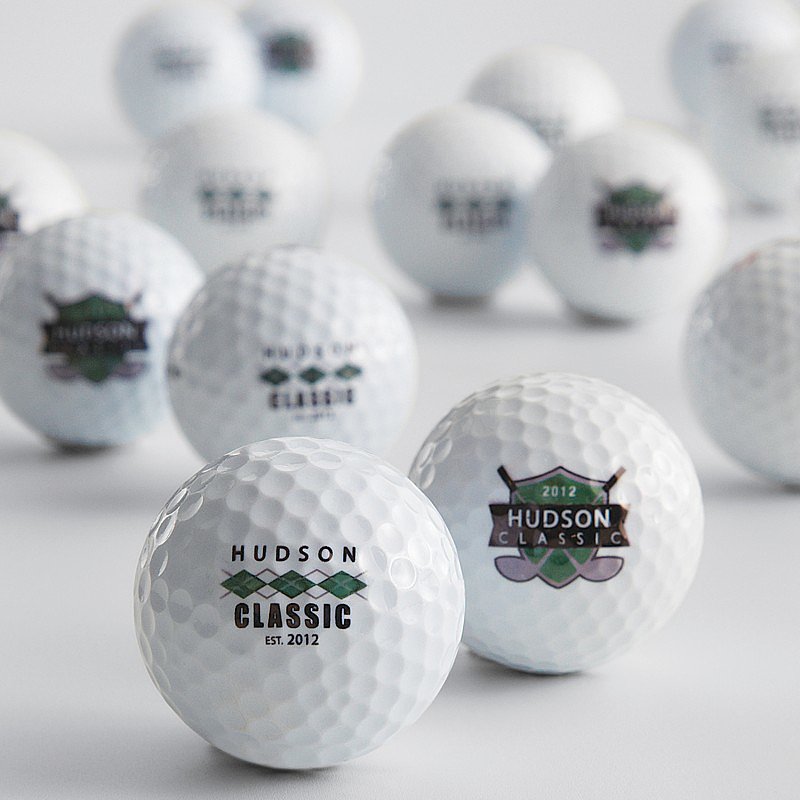 These personalized golf balls [11] ($39) come with 12 golf balls featuring Dad's name, a date, and two eye-catching golf graphics.
Whiskey Blender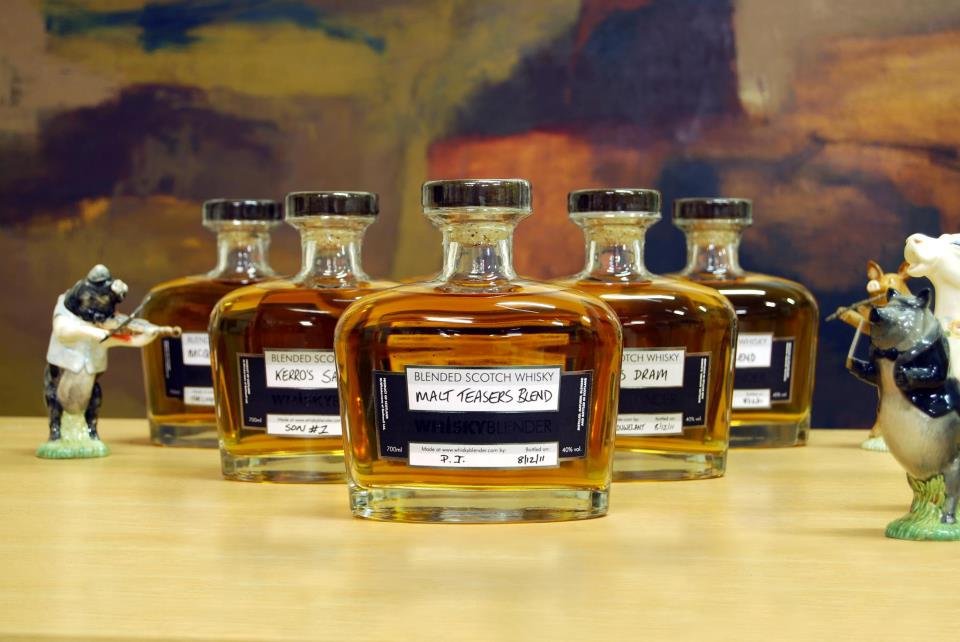 Whiskey Blender's custom blender [12] (price varies) lets you mix and match seven whiskeys (Touch of Spice, Burnt Puddin', and Taste of the Sea are three), bottle them in an attractive decanter, and add a personalized label. Or let Dad create his own by buying him a gift card. Bottles plus shipping are around $70 - $140.
Personalized iPhone Case and Wallet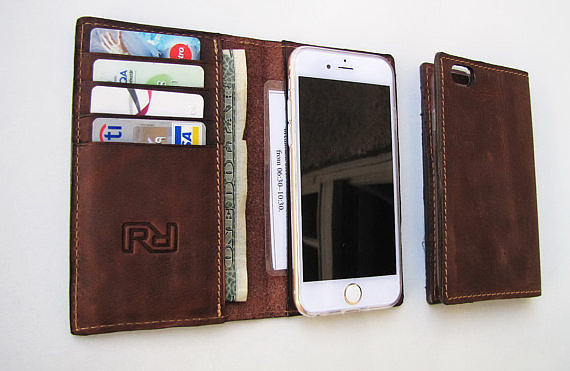 If the dad in your life is anything like mine (i.e. always misplacing things), then this iPhone case, ID holder, and wallet combo [13] ($46) from Etsy will be a lifesaver. The super slim case is made of high-quality leather and includes a personalized monogram.
Williams-Sonoma Monogrammed Grill Tools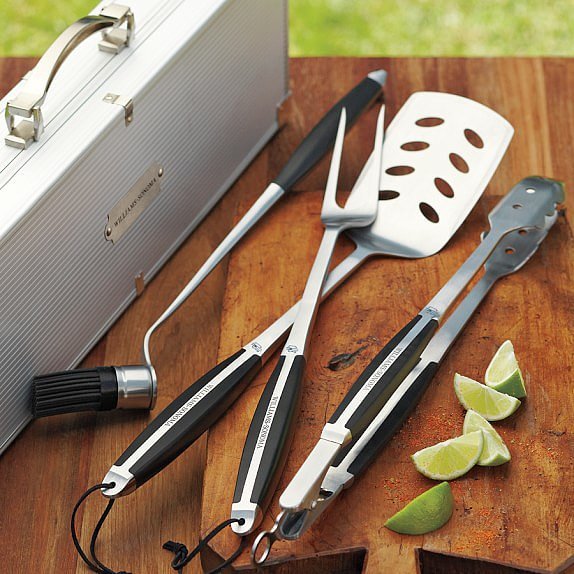 Dad will have yet another excuse to hit the grill with this monogrammed set from Williams-Sonoma [14] ($92). The four-piece set includes a basting mop, fork, slotted spatula, and tongs and comes with its own storage case.
Mark & Graham Copper Mug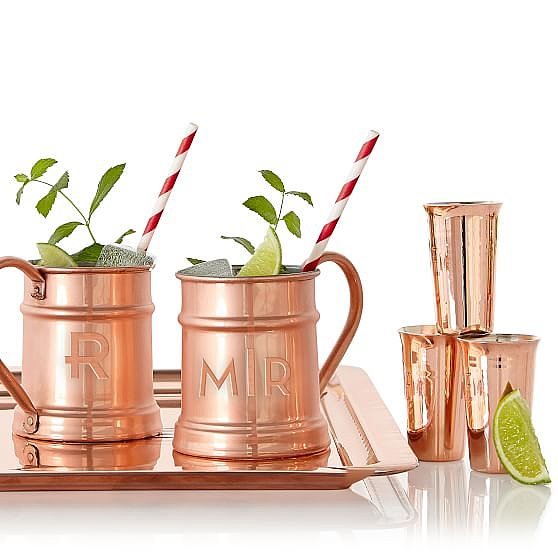 Our favorite Summer drink, the Moscow Mule, tastes that much better in the copper cup it was intended to be drunk from. Mark and Graham's copper mugs [15] ($30 each) are perfect for keeping the drink cool, plus they look great when put out on display!
Poptag Bottle Opener Key Chain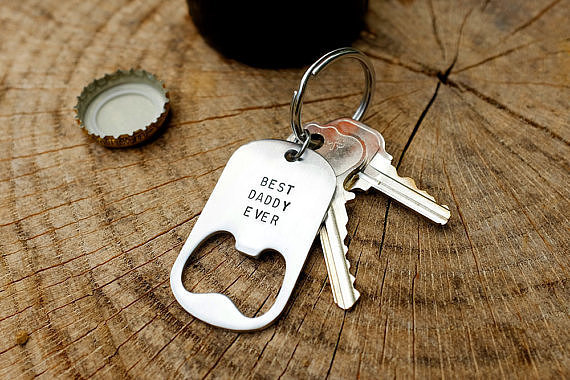 Personalize this bottle opener key chain [16] ($14) from Etsy's poptag with anything you'd like: your kids' birthdays, dad's initials, or simply "world's best dad."
Minted Superdad Journal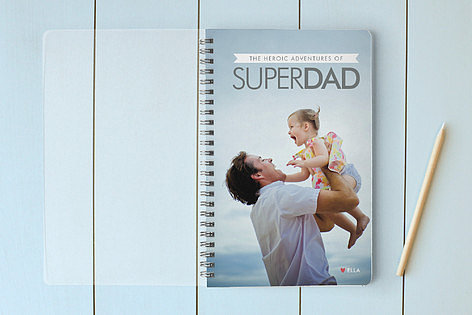 Upload a photo and customize the text on Minted's Super Dad Journal [17] ($16+), and then give it to Dad as a notepad — or let your kids fill it with notes and doodles just for Father's Day [18].
DODOcase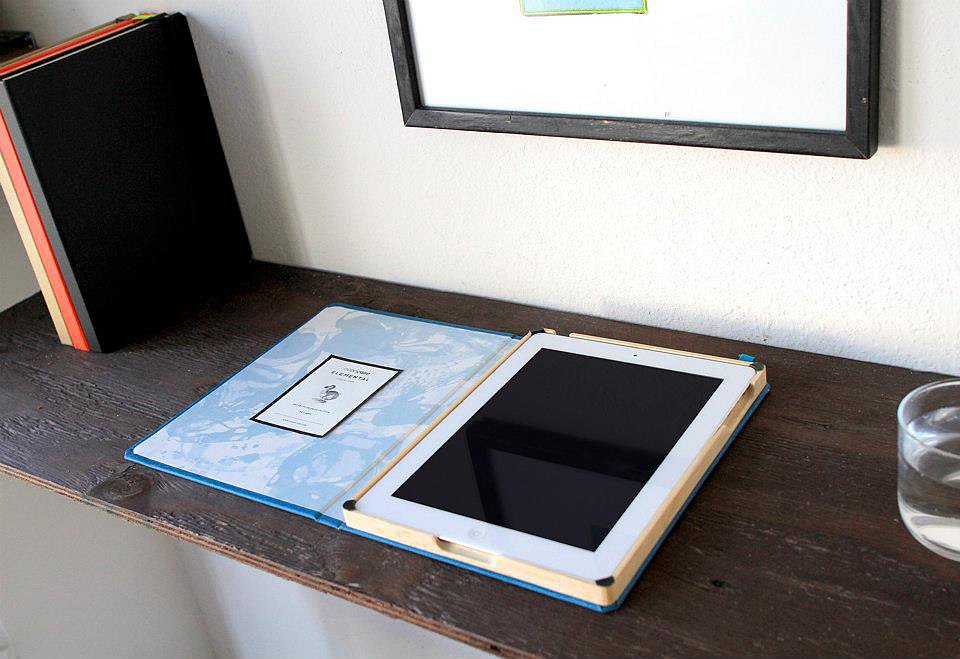 If Dad has an iPad, then a customized DODOcase [19] ($75 - $120) is a must. The modern covers come in a ton of color combos, and even cooler, you can add monogrammed or free-form text personalization in three different places.
Home Wet Bar's Growler and Mason Jar Mugs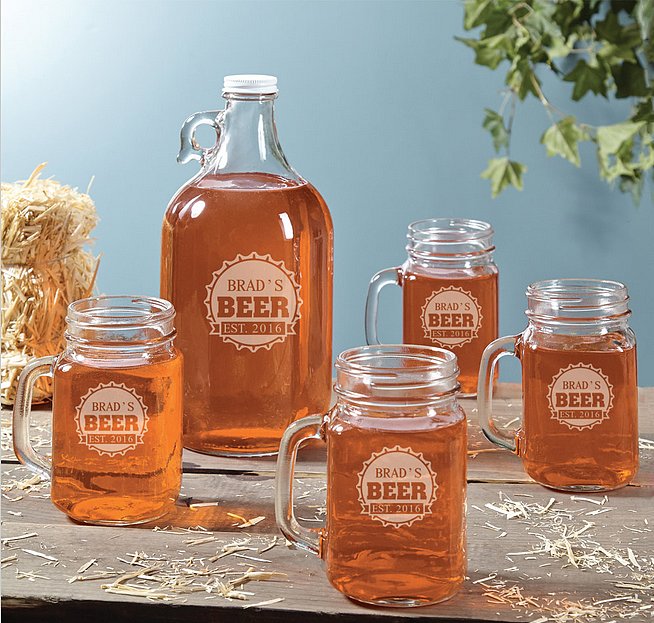 If Dad is a beer fan (or even a brewer!), then he'll love Home Wet Bar's growler and mason jar mug set [20] ($45). The glass growler holds 64 ounces of beer, and comes with four mason jar mugs. Add a name and year to the personalization design which appears on both the growler and the mugs.