Father's Day [1] is quickly approaching, and today we're kicking off our guide to the best gifts to get the dads in your life this year. Today, it's all about personalized presents! From monogrammed duffel bags perfect for a weekend away (with or without kids) to a custom-blended whiskey designed just for his palate, the following 14 gifts are sure to make Dad feel special. And isn't that what Father's Day is all about?
Williams-Sonoma Steak Brand & Carving Board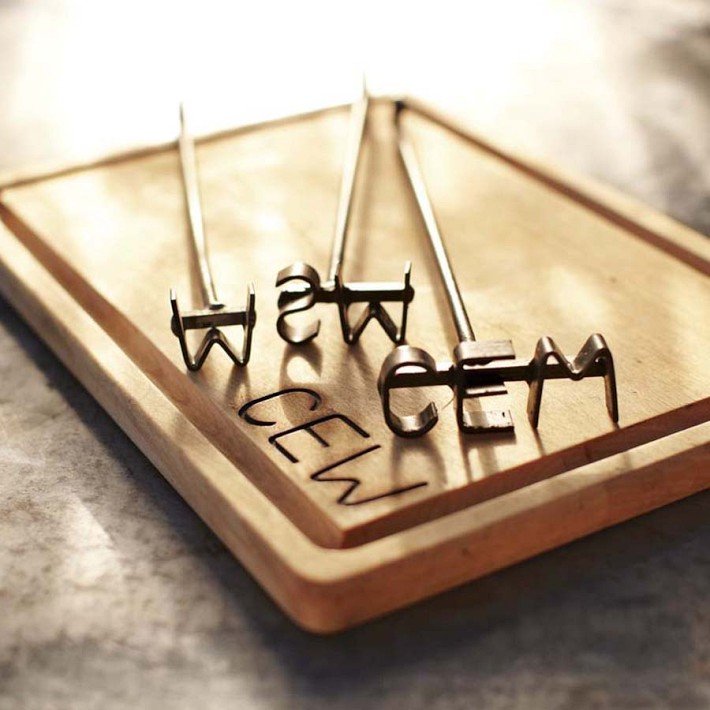 Williams-Sonoma [2]'s Monogrammed Steak Brand & Carving Board [3] ($70) will let him put his stamp on his next barbecue.
J.Crew Monogrammed Shirts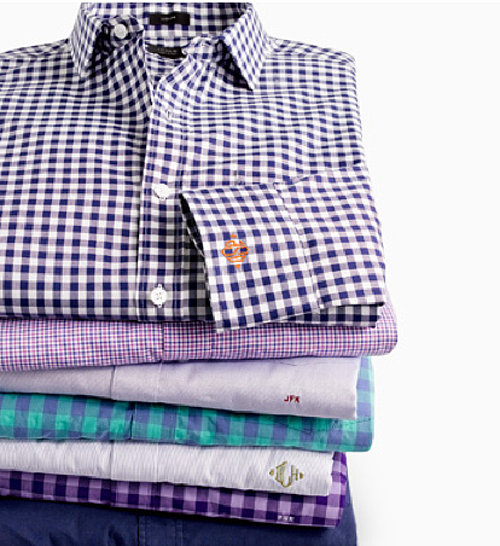 Up Dad's workwear with a monogrammed button-down shirt [4] ($65-$225) from J.Crew [5]. Personalize the cuffs or chest with block letters or a diamond insignia.
Martha Stewart Personalized Snack Labels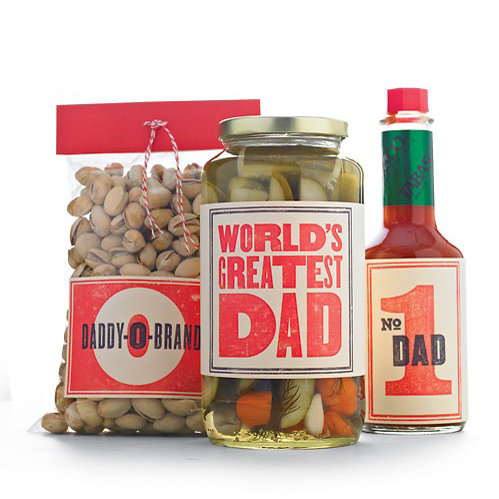 Download Martha Stewart [6]'s free retro Father's Day clip-art labels [7] and give Dad's favorite snacks a fresh look.
Source: Martha Stewart [8]
Minted First Love Art Print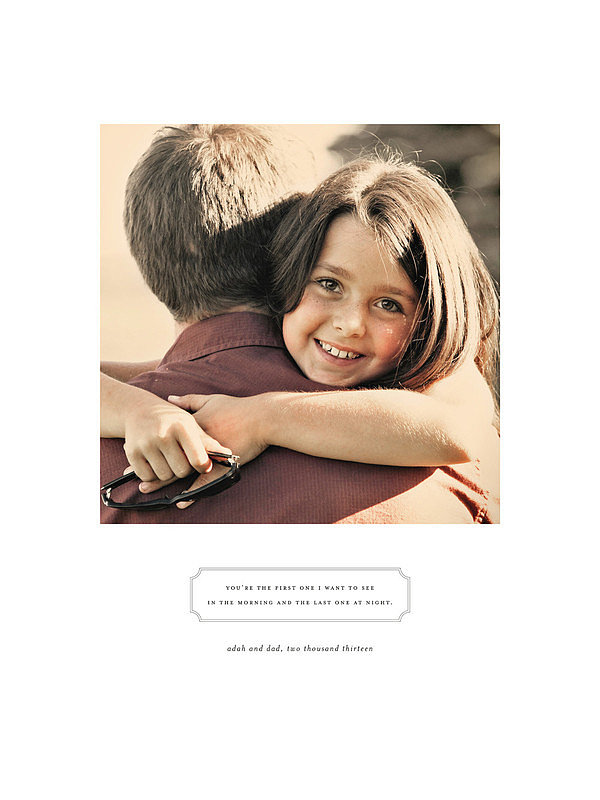 Minted's First Love print [9] ($25-$178) is the perfect gift from a daddy's girl. The quote at the bottom says, "You're the first one I want to see in the morning and the last one at night." You can also change it to a quote of your choice, and Minted allows you to personalize the last line with your child's name, date, or a Father's Day [10] message.
Red Envelope Personalized Golf Balls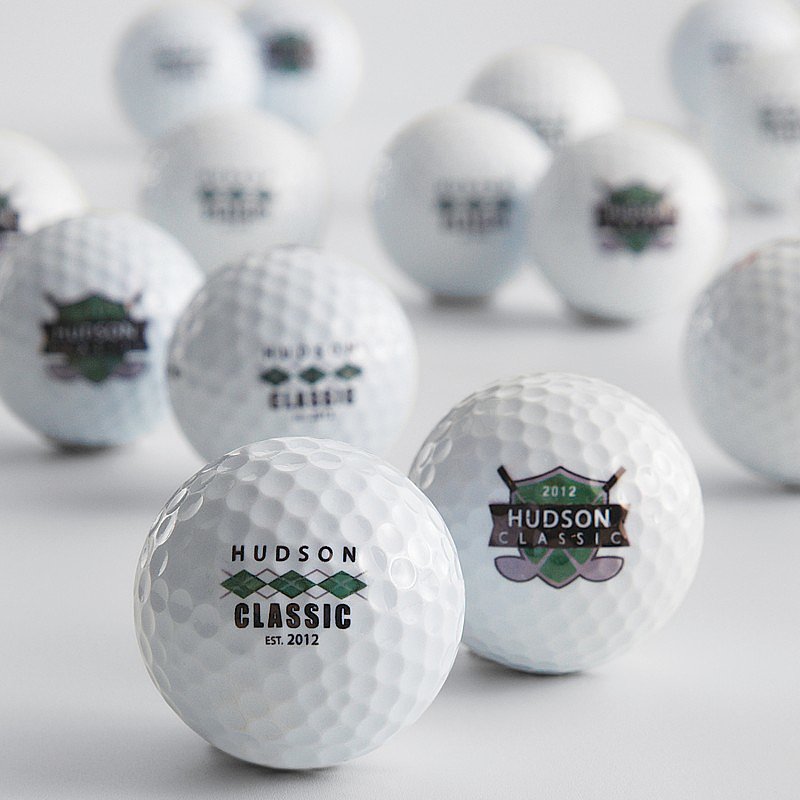 Red Envelope's personalized golf balls [11] ($40) come with 12 Titleist or Callaway golf balls featuring Dad's name, a date, and two eye-catching golf graphics.
Whiskey Blender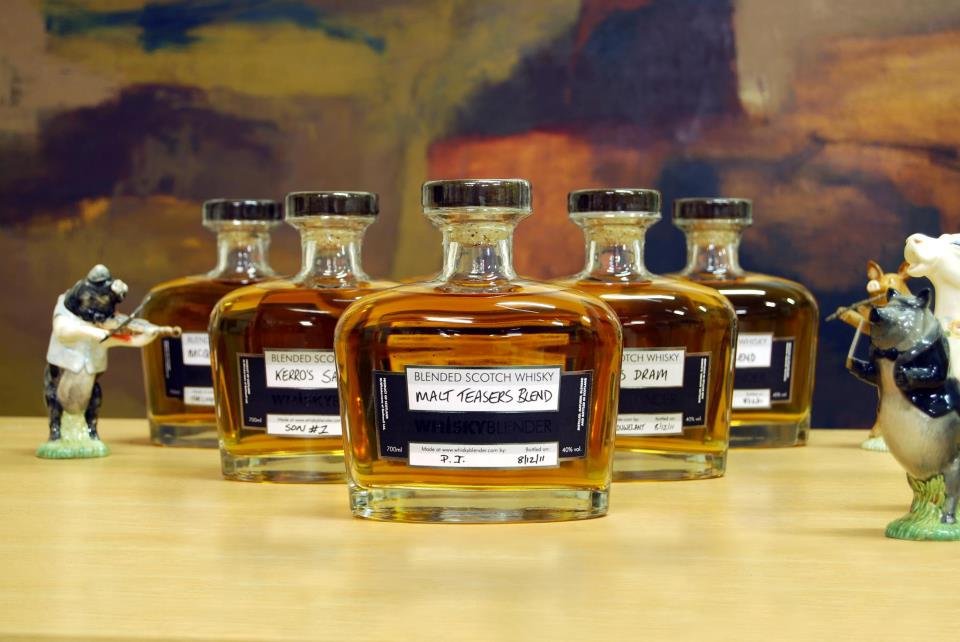 Whiskey Blender's custom blender [12] (price varies) lets you mix and match seven whiskeys (Touch of Spice, Burnt Puddin', and Taste of the Sea are three), bottle them in an attractive decanter, and add a personalized label. Or let Dad create his own by buying him a gift card. Bottles are around $70.
Farragobags Personalized iPhone Case and Wallet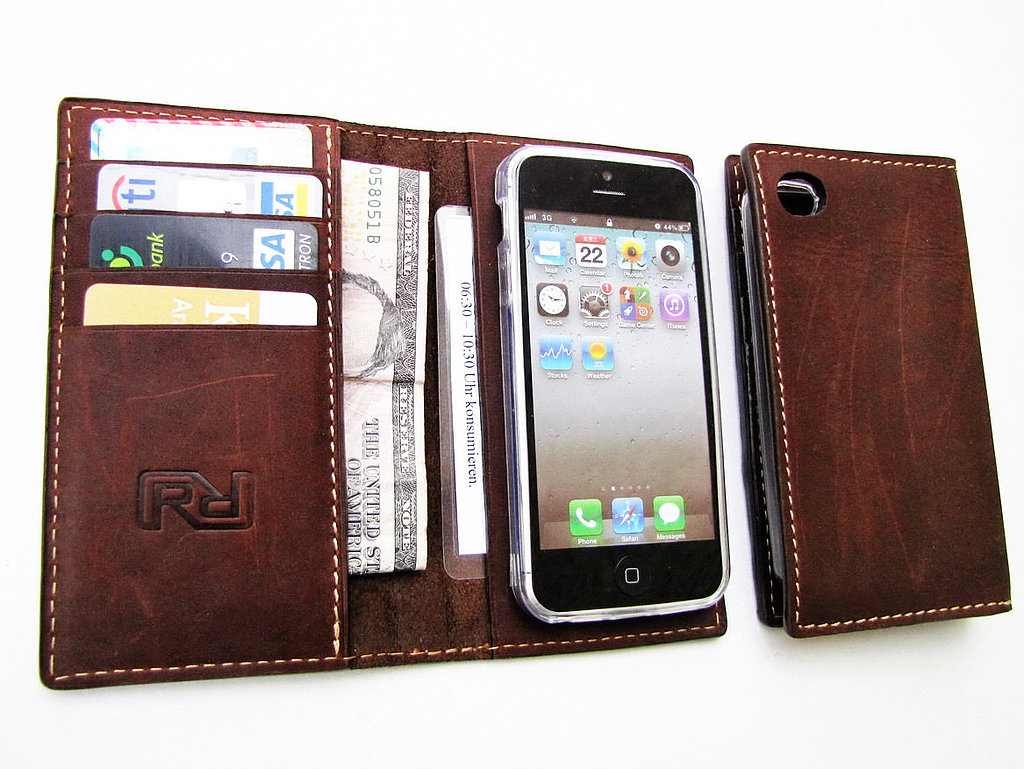 If the dad in your life is anything like mine (i.e. always misplacing things), then this iPhone case, ID holder, and wallet combo [13] ($56) from Etsy's farragobags will be a lifesaver. The superslim case is made of high-quality leather and includes a personalized monogram.
Williams-Sonoma Monogrammed Grill Tools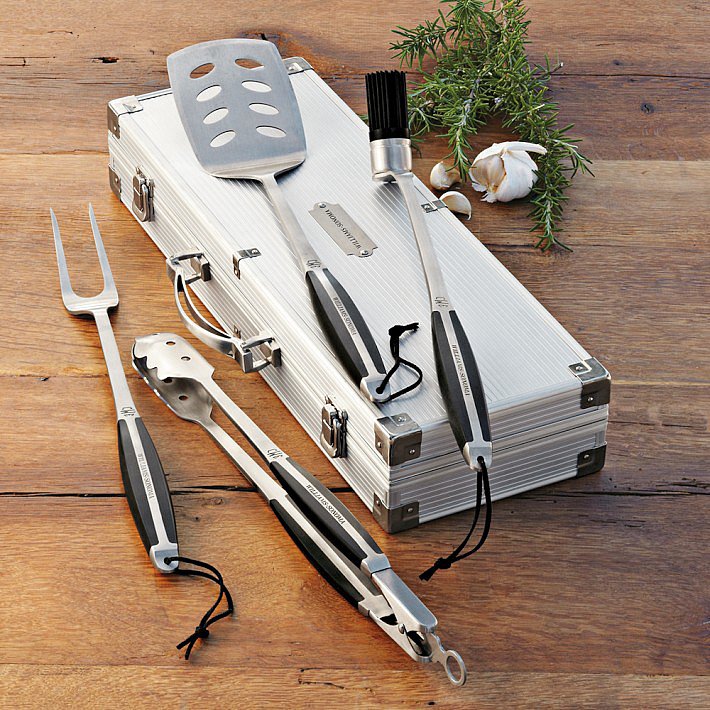 Dad will have yet another excuse to hit the grill with this monogrammed set from Williams-Sonoma [14] ($80). The four-piece set includes a basting mop, fork, slotted spatula, and tongs and comes with its own storage case.
Mark & Graham Copper Mug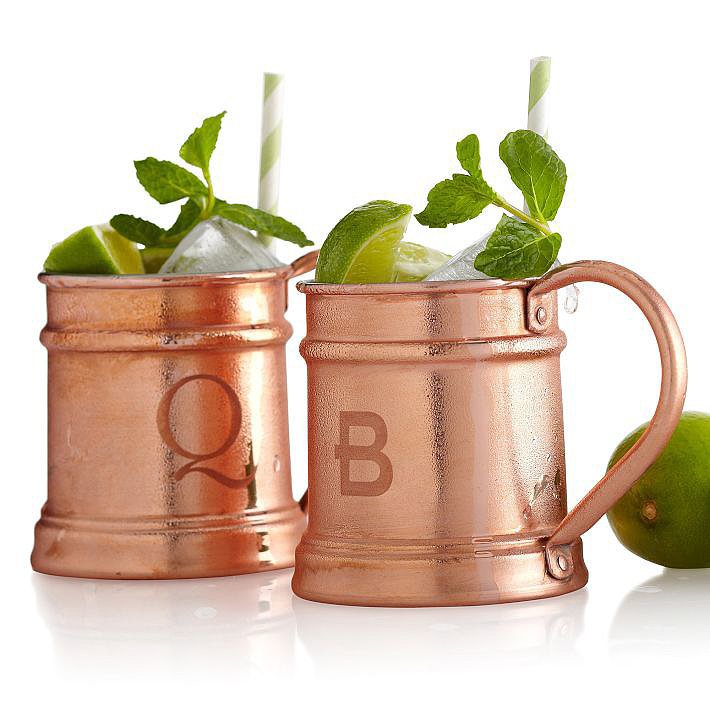 Our favorite Summer drink, the Moscow Mule, tastes that much better in the copper cup it was intended to be drunk from. Mark and Graham's copper mugs [15] ($30 each) are perfect for keeping the drink cool, plus they look great when put out on display!
Poptag Bottle Opener Key Chain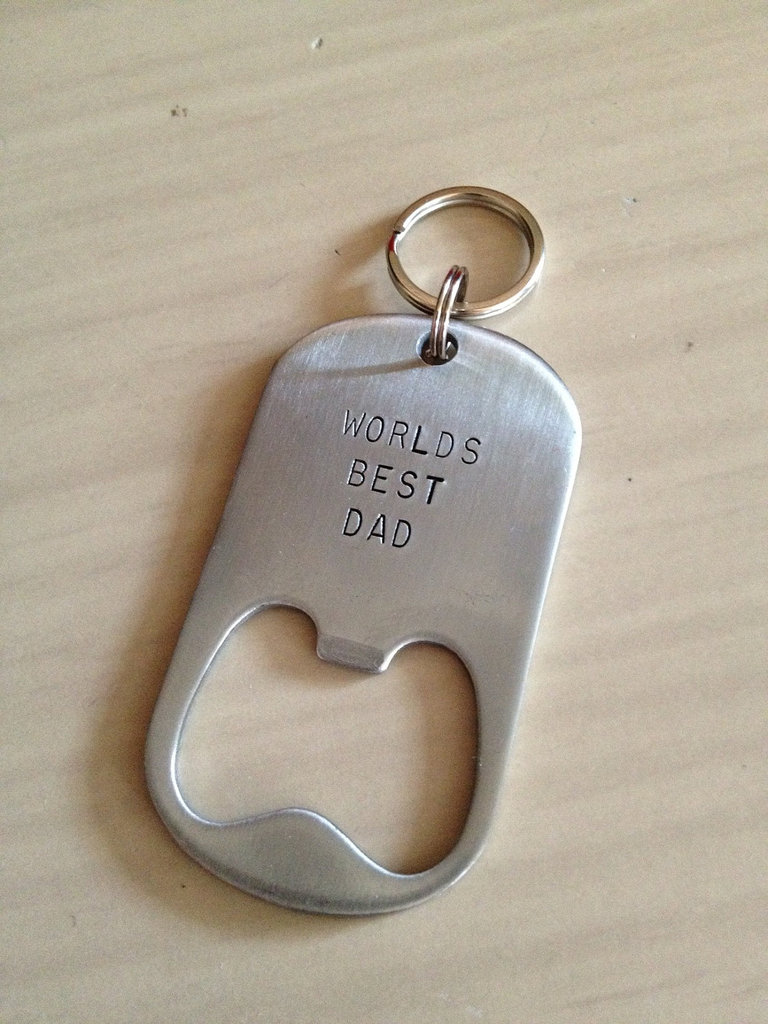 Personalize this bottle opener key chain [16] ($16) from Etsy's poptag with anything you'd like: your kids' birthdays, dad's initials, or simply "world's best dad."
Minted Superdad Journal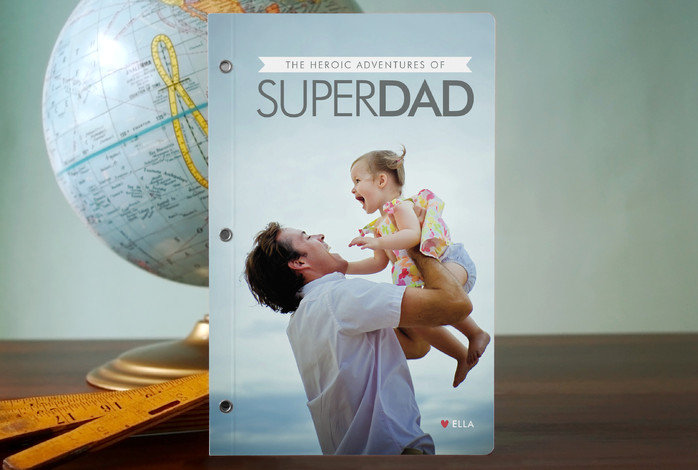 Upload a photo and customize the text on Minted's Superdad Journal [17] ($16), and then give it to Dad as a notepad — or let your kids fill it with notes and doodles just for Father's Day [18].
DODOcase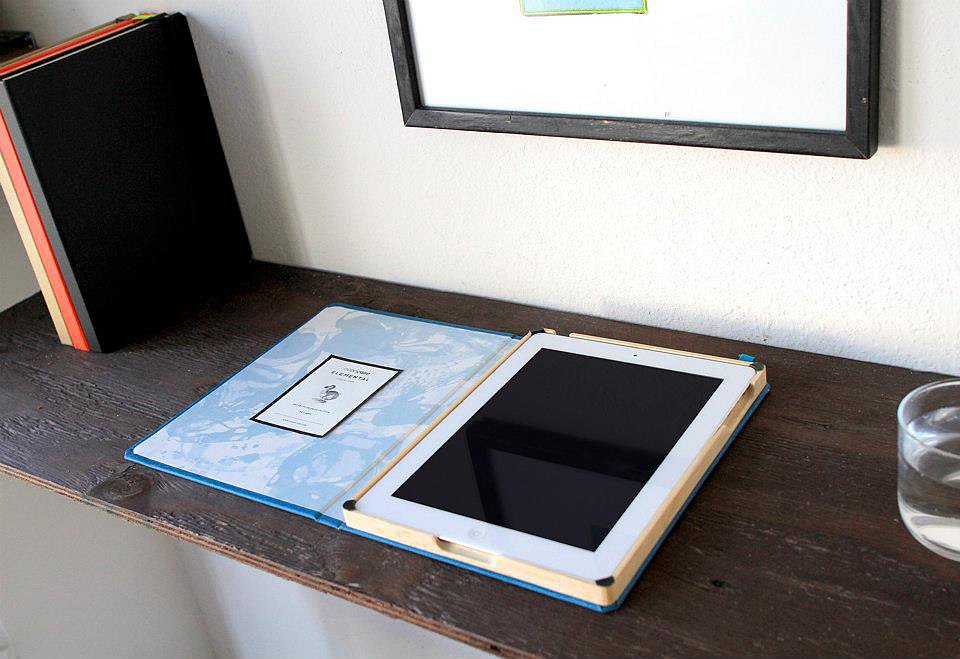 If Dad has an iPad, then a DODOcase [19] (price varies) is a must. The modern covers come in a ton of color combos, and even cooler, you can add monogrammed or free-form text personalization ($10 each) in three different places.
J.Crew Rail and Wharf 48-Hour Duffel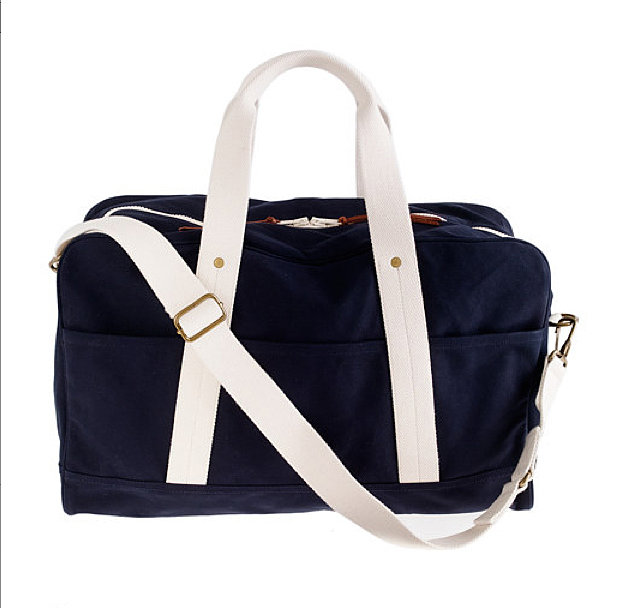 Convince Dad to plan that trip to the beach with J.Crew's classic weekender [20] ($118). The bag can be monogrammed on the front (choose from two styles and 18 colors), or the side leather tag can be embossed with one to three initials. Personalization is $10.
Red Envelope Portland Growler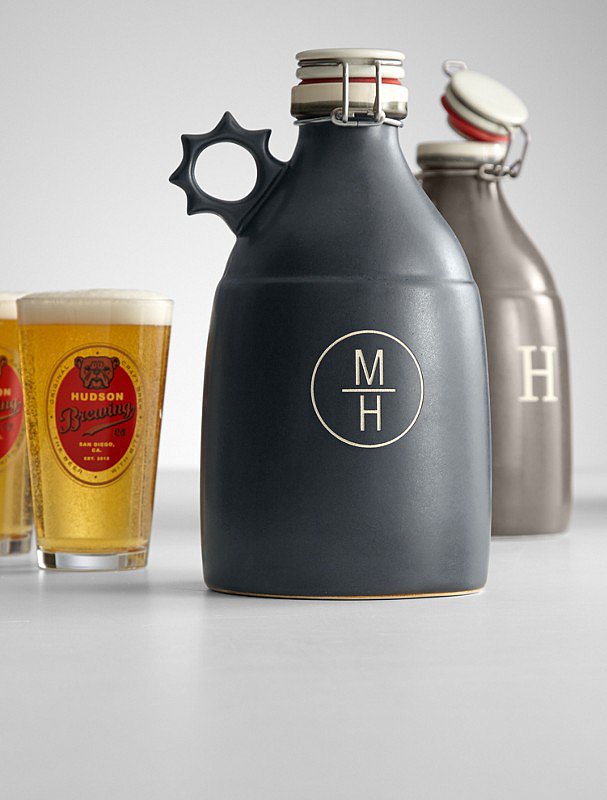 If Dad is a beer fan, then he'll love Red Envelope's Portland Growler [21] ($70). In bold black, the growler is handmade of ceramic, features a flip-top lid with a rubber gasket to seal in carbonation, and can hold up to 32 ounces of beer. Choose from a single-letter monogram or a double-initial stacked monogram.