Most babies put back a lot of bottles in their little lifetimes, so moms, especially first-timers, want to figure out which brands are best [1]. Some companies cater to tots moving from breast to bottle, while others boast to be made of more pure components. Like children, the feeding contraptions come in all shapes and sizes. Some infants reject one brand and latch right on to another, so we've tested numerous lines and rounded up five of the very best bottles on the market. Check out our picks and let us know which one you (or your children) prefer.
Adiri Nurser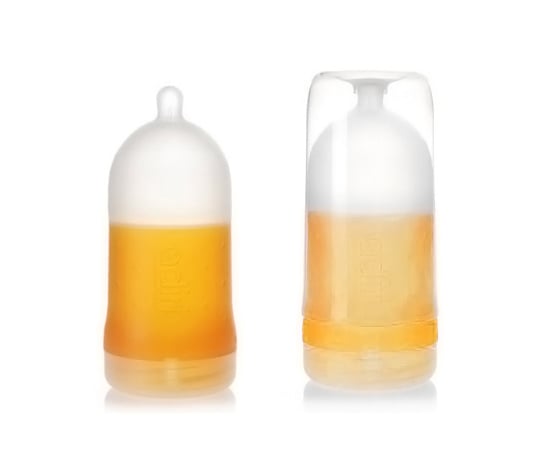 Breast may be best [2] to a lot of moms, but so is the allure of having someone else do a feeding now and again. The Adiri Natural Nurser [3] ($25 for a set of two) allows her to do both. Designed to help alleviate nipple confusion and encourage open-mouthed latching, the bottle feels more natural than some others on the market. The builtin vent system lets air flow slowly into the bottle as the baby drinks, preventing the nipple from collapsing and minimizing gas or painful bubbles. The nurser is also 100 percent free of Bisphenol-A (aka BPA [4]).
BornFree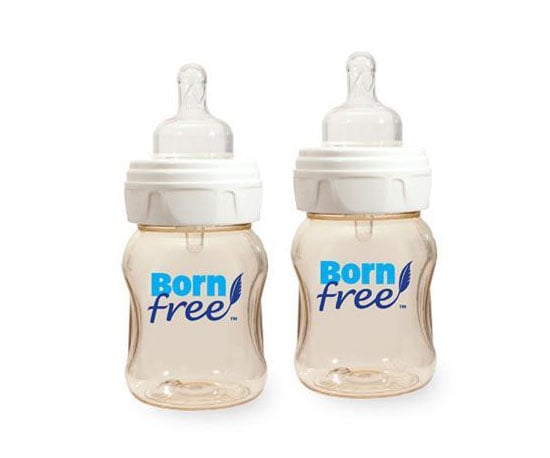 BornFree Bottles [5] ($19 for twin pack) boomed a couple of years ago when the Bisphenol-A warnings went out. In addition to being a step ahead of other bottles, this design doesn't leak and makes it easy for youngsters to transition to the company's line of cups [6]. I've used BornFree since the bottles debuted and swear by them.
Dr. Brown's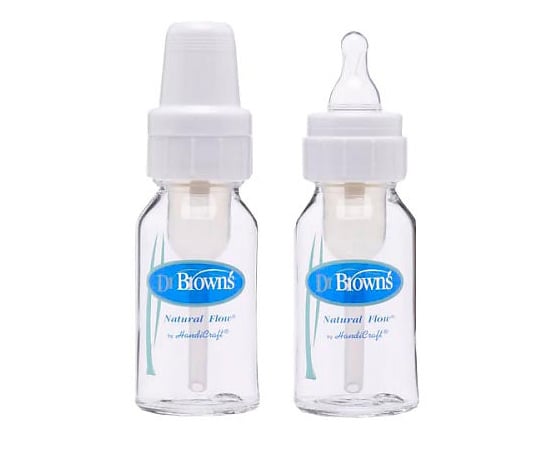 Known for their patented internal-vent system, Dr. Brown's bottles [7] are said to help babies avoid gas, indigestion, and, some moms even claim, colic. The bottles are available in both glass ($13 for two 3.5-ounce bottles) and polypropylene forms.
Green to Grow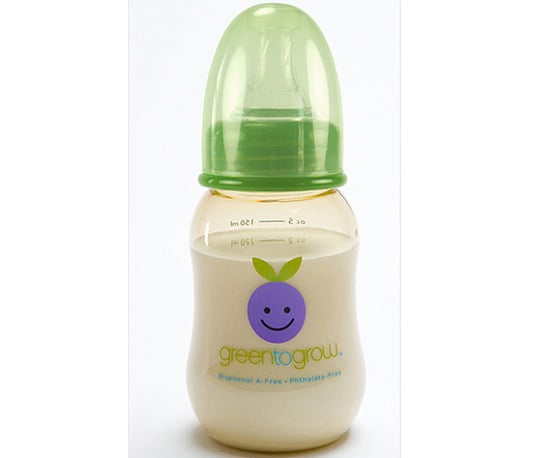 Perhaps the cutest brand on the market, Green to Grow [8] offers a feeding device ($7 to $10 per bottle) that is not only eye candy but also environmentally friendly. The Bisphenol A [9]- and phthalate [10]-free containers were created by parents who wanted to give their child a better drinking alternative than hormone-interrupting polycarbonate plastics. Green to Grow is also dedicated to preserving the environment by using 100 percent recycled paper and soy inks in all of its packaging.
Tommee Tippee
Tommee Tippee caters to babies with the recently released Closer to Nature bottles [11] ($18 for two). The bulbous containers fit right into a mom's hand and are designed to help a tot transition between breast and bottle feeding. The BPA- and phthalate-free bottles also have soft, flexible nipples that stretch like human ones while the builtin valve helps reduce air intake.
Which Bottle Do You Think Is Best?