A wedding [1] may be all about the bride, but the flower girl plays a pretty important role. She has to lead the bride into the ceremony, toss petals toward the crowd, and do it all while looking supercute (which, probably isn't that hard!). To make sure your girl looks her best on the big day, we've rounded up eight hairdos that are perfect for flower girls. Whether you plan on doing her hair yourself or taking her to a professional, these styles are perfect for your daughter's walk down the aisle.
Photo by The Weaver House [2] via Green Wedding Shoes [3]
Basic Bun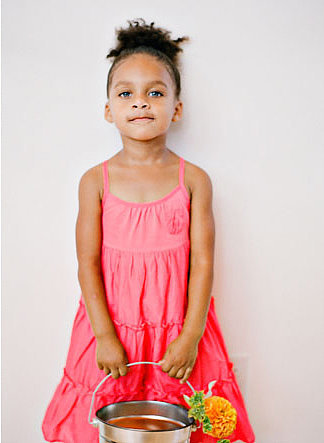 This pulled-back look is perfect for Summer weddings. And the best part is, you can do it yourself [4]!
Photo by Braedon Photography [5] via Green Wedding Shoes [6]
Pinned Back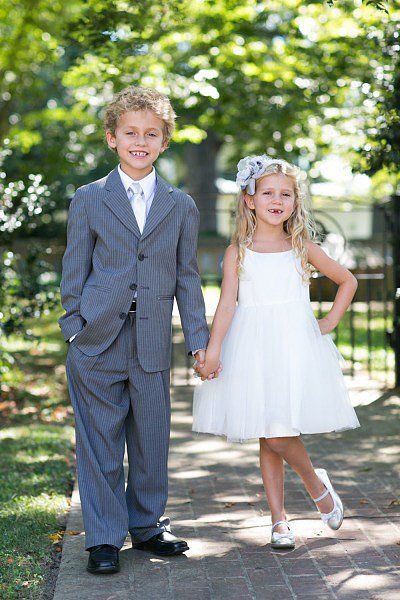 Use an adorable accessory [7] to keep the locks out of your little girl's face.
Photo by Carly Fuller Photography [8] via Style Me Pretty [9]
Cute Curls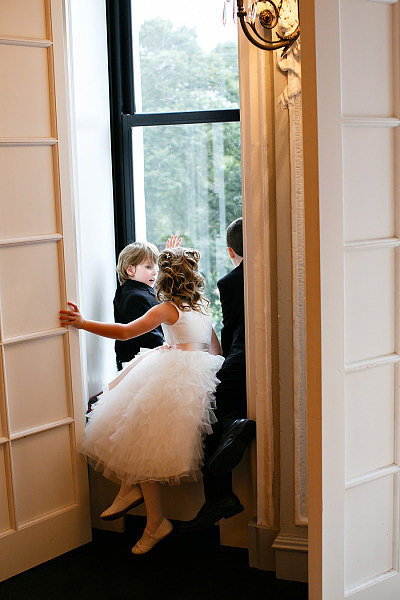 Curls are a simple way to leave her locks loose while still looking elegant. If it's too hot to use the curling iron, try this no-heat method. [10]
Photo by Kina Wicks [11] via Style Me Pretty [12]
Headband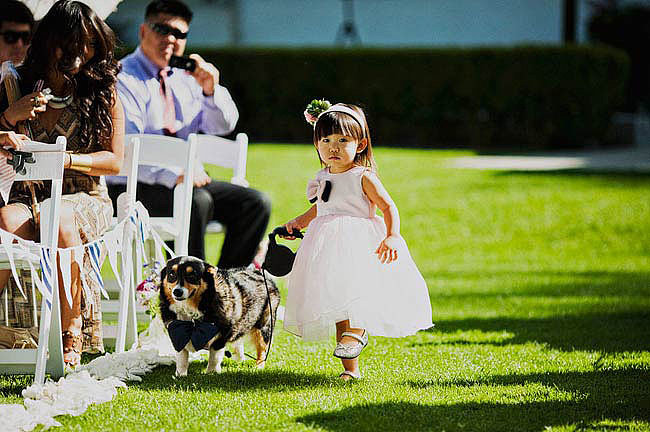 Not only does a headband keep the flower girl's hair under control, but it also doubles as a Sloan Photographers [13] via Green Wedding Shoes [14]
Side Braid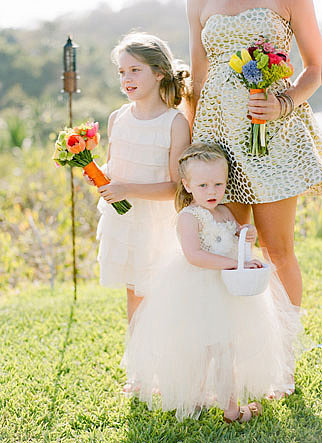 Even a mom with two left hands can master a simple side braid [15].
Photo by Jillian Mitchell Photography [16] via Green Wedding Shoes [17]
Floral Crown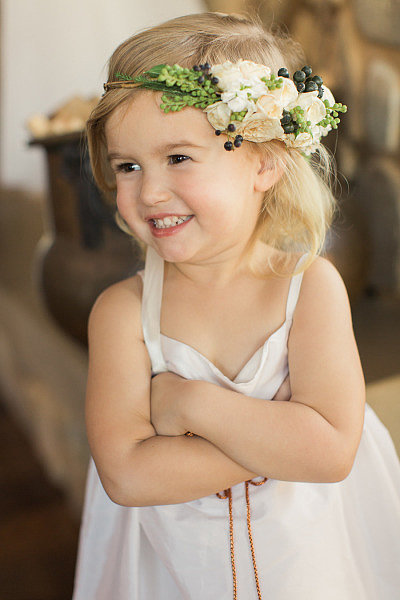 Who says flower girls have to carry an arrangement? Trade in the bouquet for a festive headpiece.
Photo by Carlie Statsky Photography [18] via Style Me Pretty [19]
Fancy Updo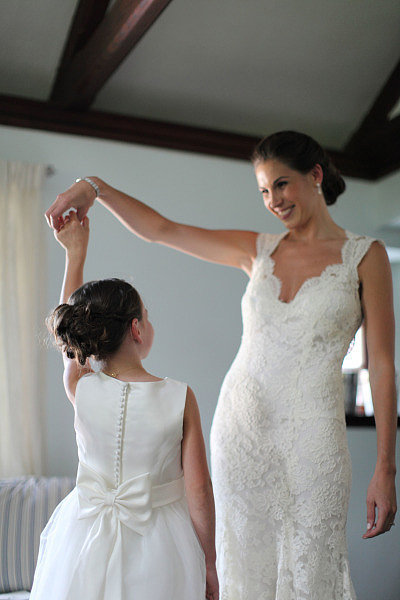 For a more formal affair, have a hairstylist twist her locks into an elegant updo [20].
Photo by Tilley Photography [21] via Style Me Pretty [22]
Straight Down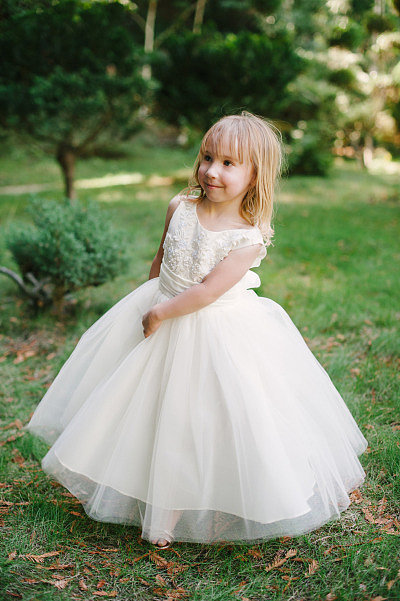 Face it, there are very few kids who can sit still long enough to get their hair styled. There's nothing wrong with letting her locks flow freely — just make sure to run a comb through them.
Photo by Pictilio [23] via Style Me Pretty [24]