There's no sweeter moment in a wedding [1] ceremony than when the flower girl and ring bearer [2] walk down the aisle performing their all-important tasks. We love the idea of giving little girls something unexpected to accompany them on their grand entrance, be it a sign, a fairy wand, or even the newlyweds' beloved pet. Check out these 15 adorable ideas to make the little members of the wedding party look and feel extraspecial.
Making Magic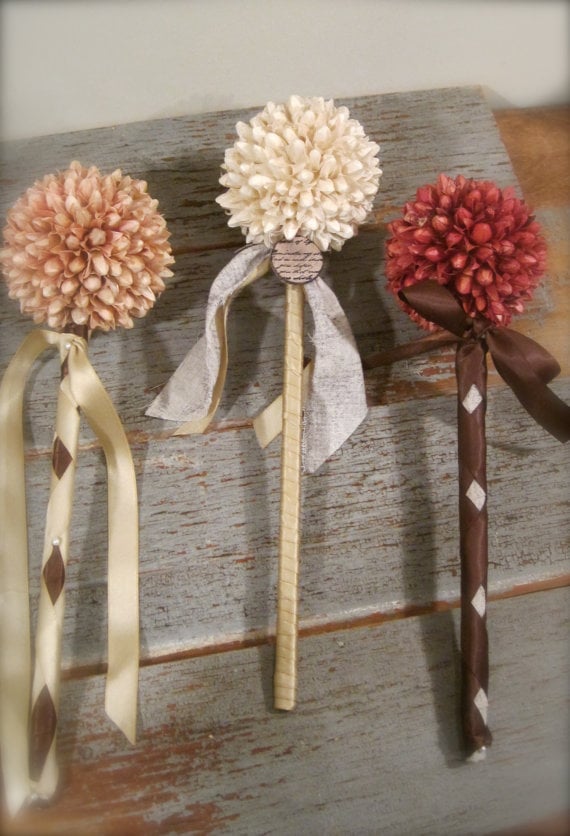 For an ethereal yet earthy feel, flower girl wands [3] ($35) add a magical touch!
It's in the Bag!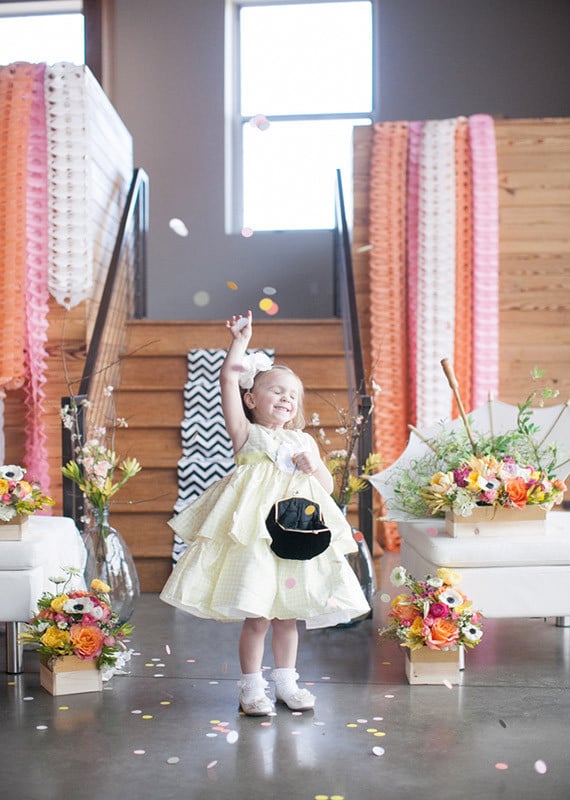 A vintage purse is an unexpected (and really sweet!) way for her to tote her petals down the aisle.
Photography by: Cassandra Castaneda [4] for 100 Layer Cake [5]
Single Stem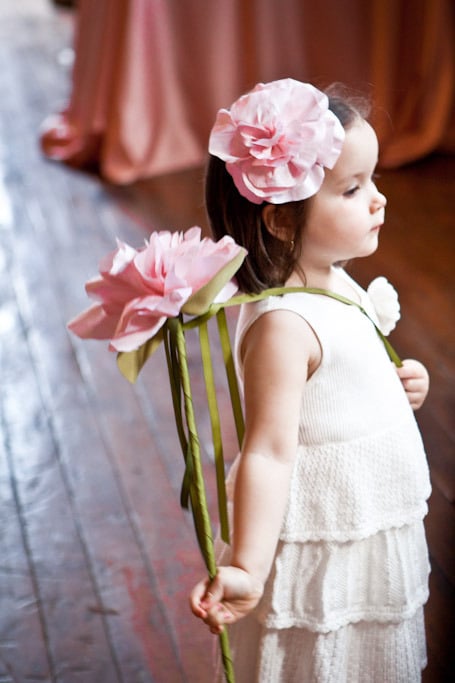 For a modern touch, this single stem flower "wand" makes a big impact.
Source: K Cassidy Photography [6]
Ring Around the Rosy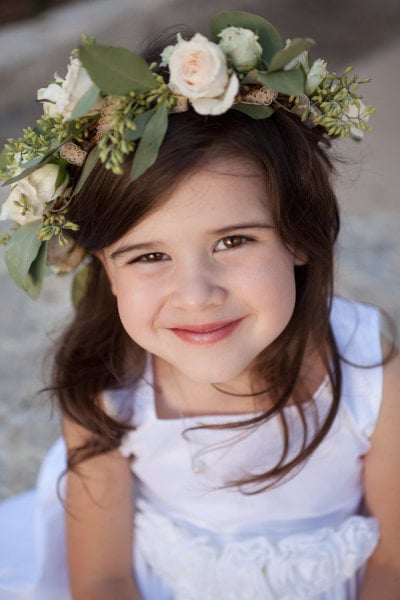 She'll be hands free but still dressed for the occasion when the flower girl's blooms are on her head instead of in her arms.
Source: Photography by Vanessa [7]
Kiss, Kiss!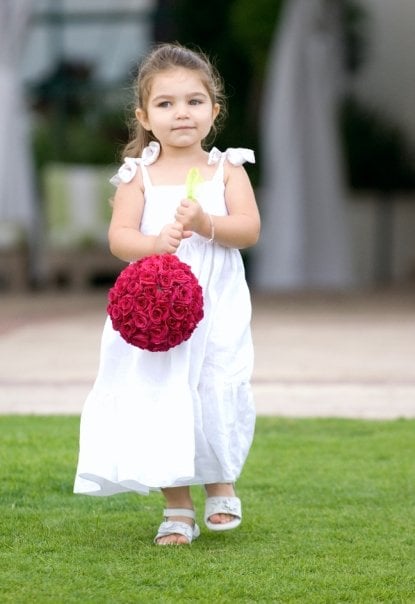 An easy accessory for tots to carry, a kissing ball is perfect for the bride who wants just the slightest twist on tradition.
Source: Shoot Photo Inc. [8]
Rustic Birch Basket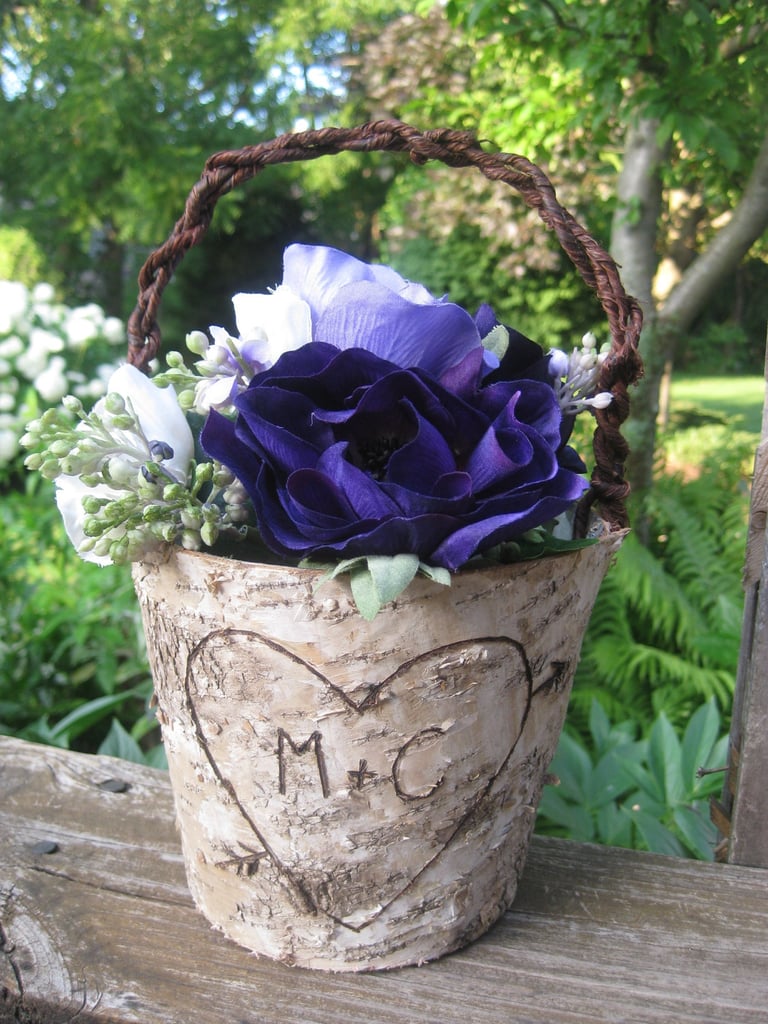 Customize a rustic birch basket [9] ($29) with the names or initials of the bride and groom — an unexpected, sweet touch.
Scaled to Size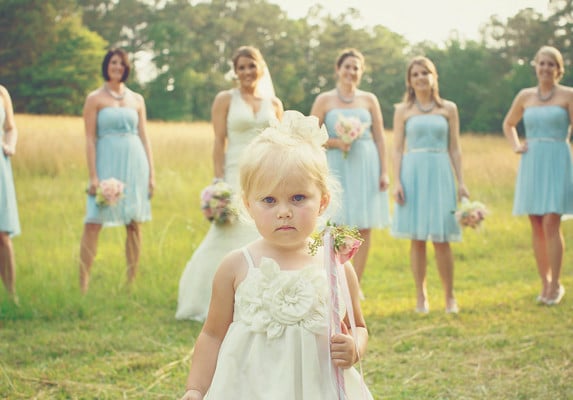 Don't overwhelm a tiny tot with an elaborate arrangement. This delicate wand with a single bloom accent is sweet and entirely manageable.
Photography by: W. Scott Chester [10] for 100 Layer Cake [11]
Industrial Strength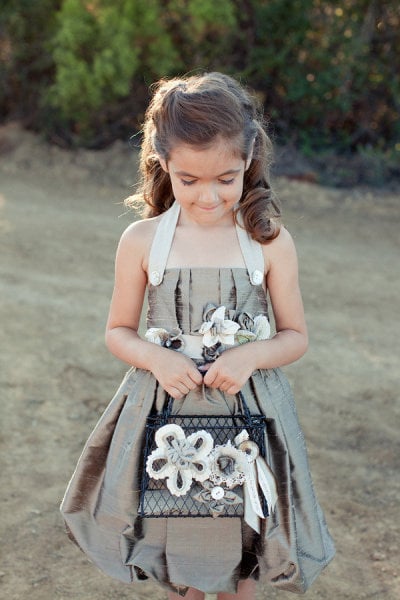 For a flower girl basket that's chic not cutesy, opt for one made of wire instead of wicker.
Source: Swoon by Katie [12]
Pin Them On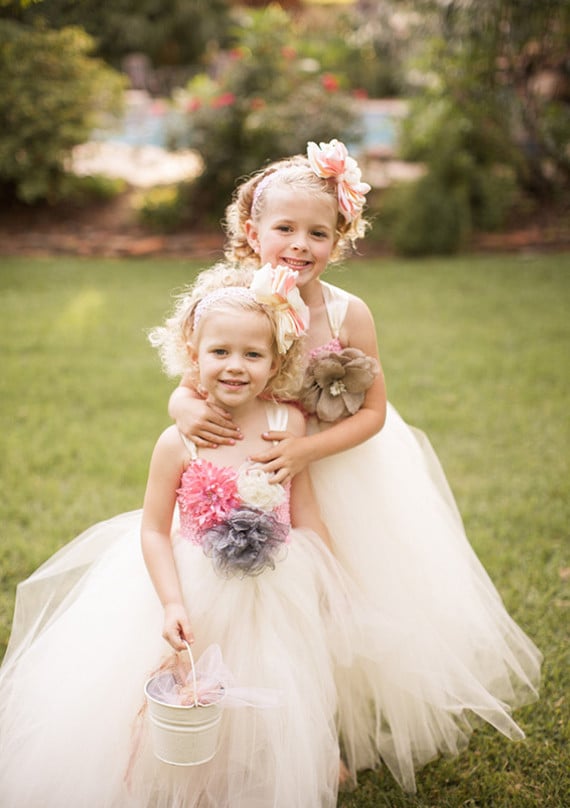 Achieve a garden-party look without overwhelming little arms by incorporating blooms into her ensemble. These girls evoke an ethereal look with their tutu skirts and flower-covered tops.
Photography by: Jackie Ray Photography [13] for 100 Layer Cake [14]
Girl's Best Friend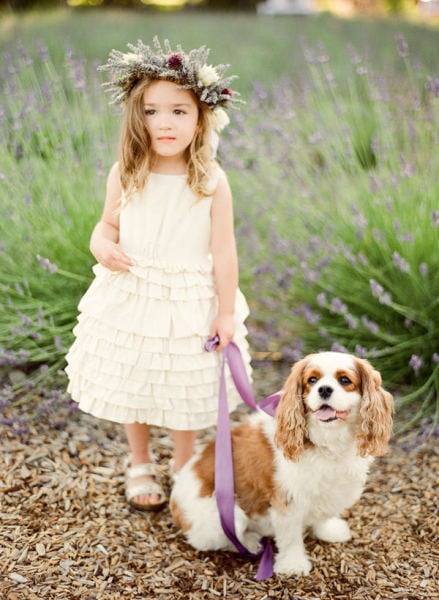 For the couple whose family isn't complete without their four-legged friend, send the dog and the flower girl down the aisle together. The entire crowd will be grinning from ear to ear!
Source: KT Merry Photography [15]
A Good Sign
A burlap sign ensures, in rustic style, that guests know the big moment is about to arrive.
Source: ee Photography [16]
A-Tisket, A-Tasket
. . . A pretty wicker basket! We love this option for a countryside affair.
Source: Oscar de la Renta [17]
Banner Day!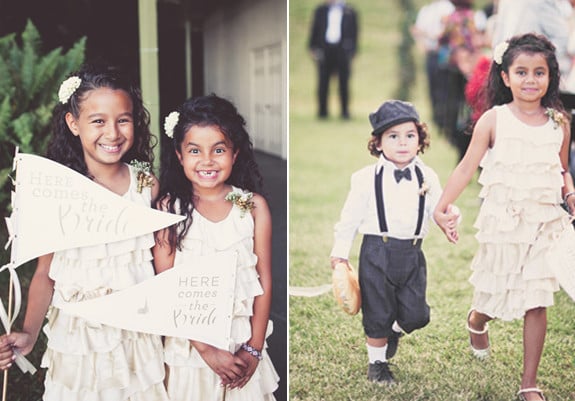 We love these festive banner pennants for an informal way to usher in the bride.
Photography by: Angi Welsch [18] for 100 Layer Cake [19]
We Have an Announcement to Make . . .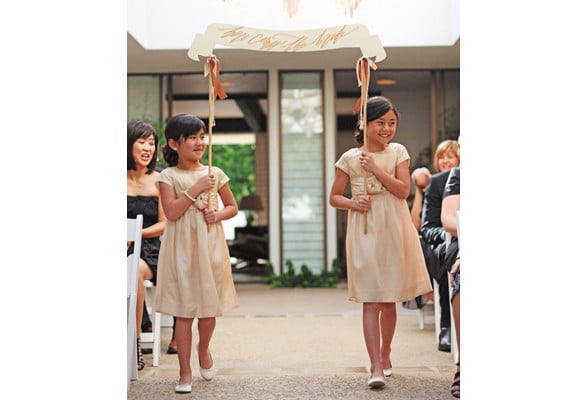 Make it a banner day with signage similar to what these girls are carrying. Free of frills, it's a simple, clean, and eye-catching look.
Photography by: Max Wanger [20] for 100 Layer Cake [21]
Vintage Charmer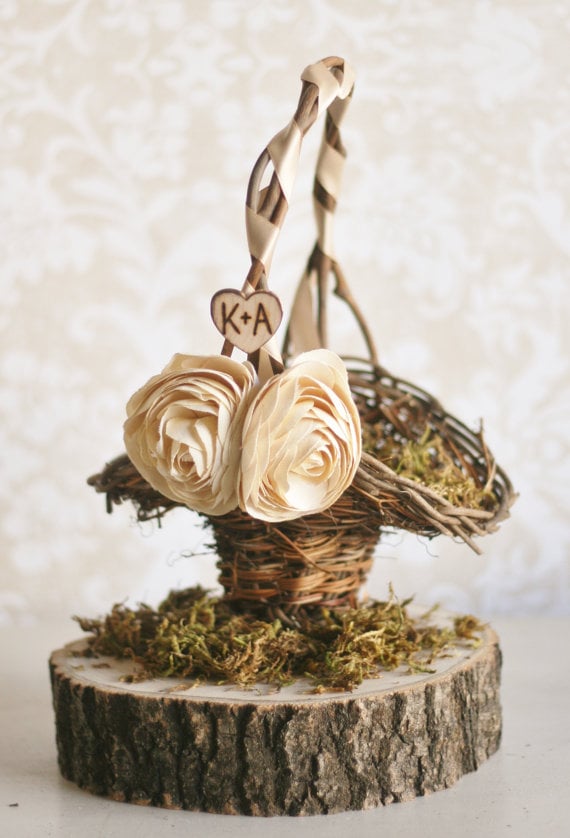 So sweet for a shabby chic event, these personalized rustic baskets [22] ($40) leave just enough room for a few petals for your little girl to toss.