ADVERTISEMENT ( more slides)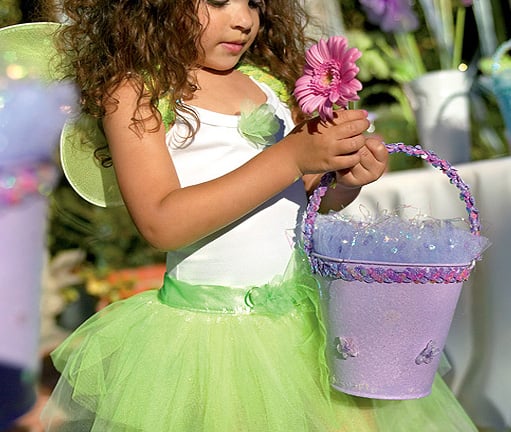 Add a bit of whimsy to your wedding procession by dressing the flower girl in an age appropriate outfit. A tutu paired with a delicate tank or simple leotard and some ballet flats is a way to keep lil ladies comfortable and looking darling for the big day and beyond. The tulle tutu is also a wonderful wedding party gift. Click through these fabulous child friendly frocks.
For more wedding planning fun, check out IDoSugar.