Hooray! July 4 is almost here, and we're all in favor of making it your family's most fun, firework-filled celebration to date. Whether you're looking for a new recipe idea with some patriotic flair, outfit ideas for your little ones, or a craft to keep the kiddos busy, it's all right here for you. Check out our 99 red, white, and blue Fourth of July ideas, and have a blast!
Bake This: Red Velvet Ice Cream Sandwiches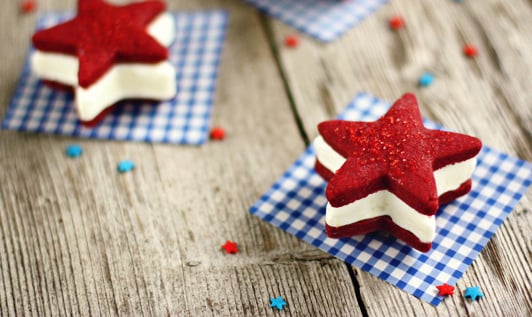 The star-shaped red velvet shortbread cookies and cream cheese ice cream that make up these patriotic ice cream sandwiches [1] could turn anyone into a patriot!
Source: A Farm Girl Dabbles [2]
Bake These: Cupcakes on a Stick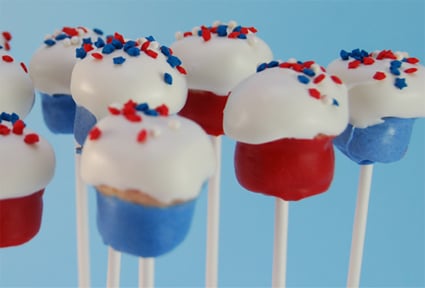 My Juice Cup transformed Bakerella's cake pop recipe [3] into these mini cupcake-cake pop combos.
Source: My Juice Cup [4]
Wear This: Crazy 8 Dress
From the sash to the straps, the polka dots on this Crazy 8 dress [5] ($17, originally $25) are too sweet to pass up.
Wear These: Crewcuts Swim Trunks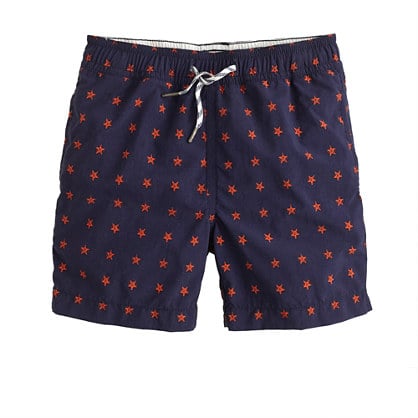 Anchors aweigh! Star-emblazened boardshorts [6] ($48) from J.Crew are a great way to spend the Summer holiday by the sea or pool.
Bake These: On the Grill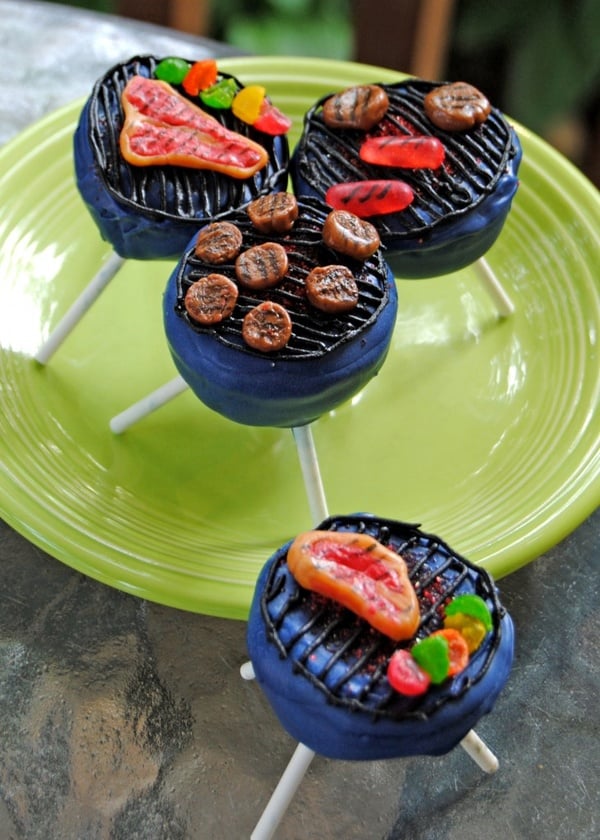 Using three lollipop sticks instead of one turns your cupcakes into minigrills! Duncan Hines's clever recipe [7] uses Tootsie Rolls, jelly beans, Mike and Ikes, and a detailed combo of Starbursts and caramel for realistic candy "meat."
Source: Duncan Hines [8]
Bake These: Patriotic Push Pops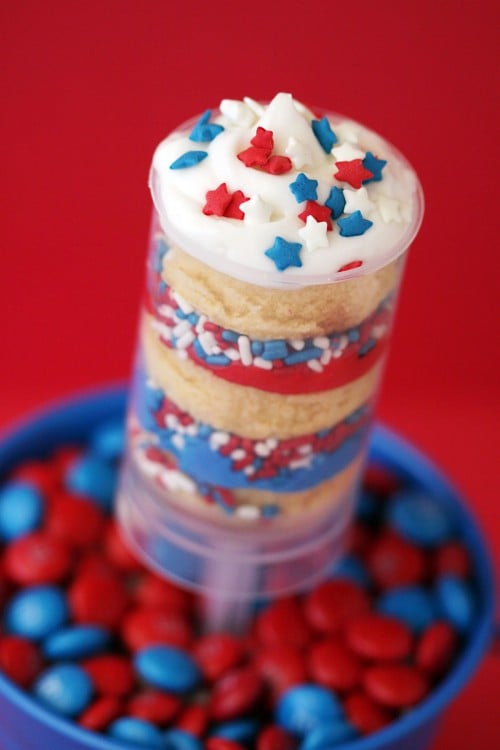 A new twist on an old favorite, Love From the Oven's Push Pops [9] feature sweet layers of red and blue frosting.
Source: Love From the Oven [10]
Make This: Doily Fireworks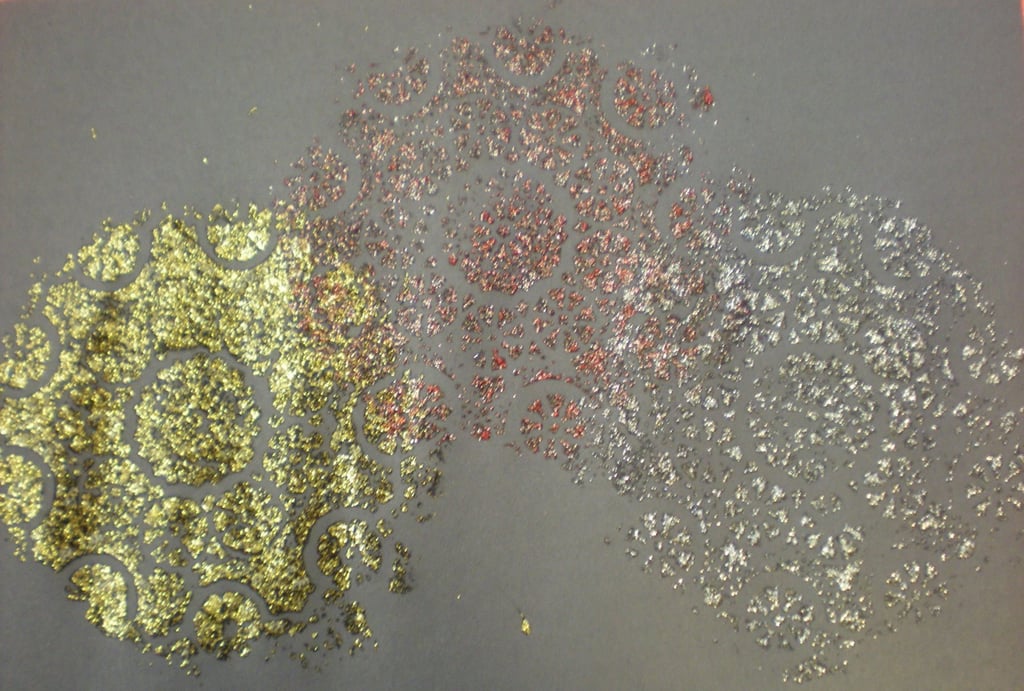 All you need to create this sparkling firework art [11] are glitter or shimmer paint, doilies, and paper. Easy and awesome!
Source: Preschool Playbook [12]
Wear This: Gap Kids Shorts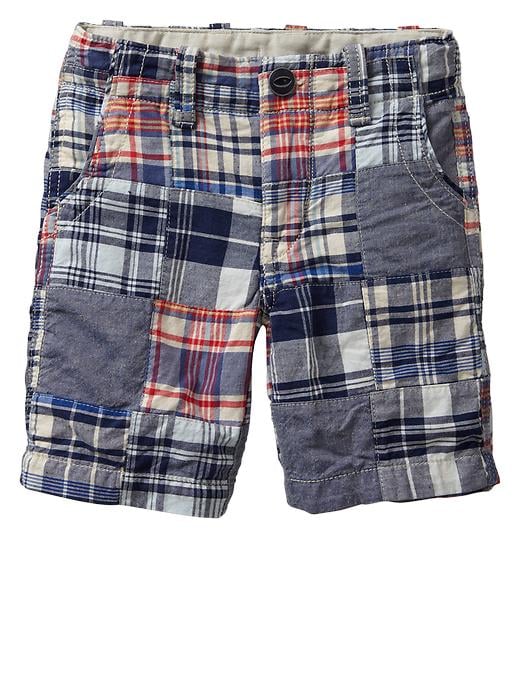 The madras style of Gap's Patchwork plaid flat front shorts [13] ($23) is a fresh take on a classic.
Bake These: Stars and Stripes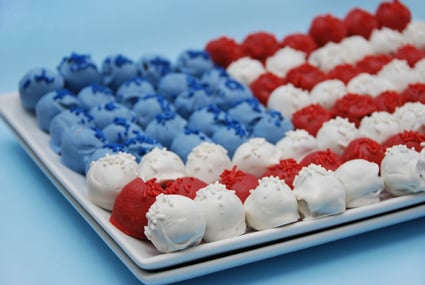 My Juice Cup [14] took a creative approach to these red, white, and blue cake pops and displayed them (sans sticks) as an American flag.
Source: My Juice Cup [15]
Wear These: Peek Star Shorts
Your tot will be ready for July 4 in Peek's adorable Griffin Star Print Stretch Denim Cutoff Shorts [16] ($45).
Wear This: Sweetheart Rose Little Girls' Polka Dot Sundress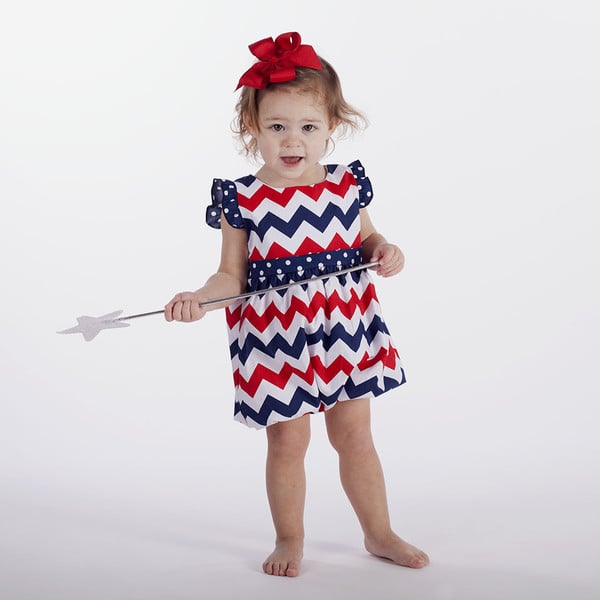 How adorable is this spirited polka-dot sundress [17] ($20) from Sweetheart Rose?
Make This: Candy Fireworks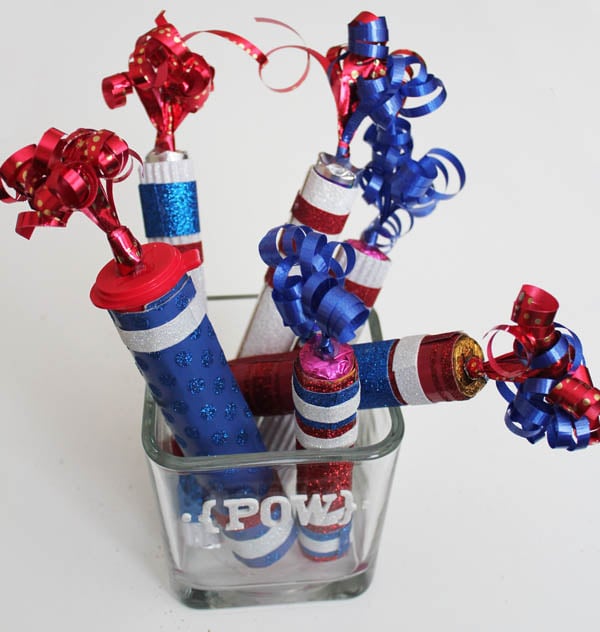 Rolls of candy like Rolos, Mentos, and Sweet Tarts are transformed into fun faux fireworks in 30 Minute Crafts' cute candy fireworks craft [18].
Source: 30 Minute Crafts [19]
Make These: Rice Krispies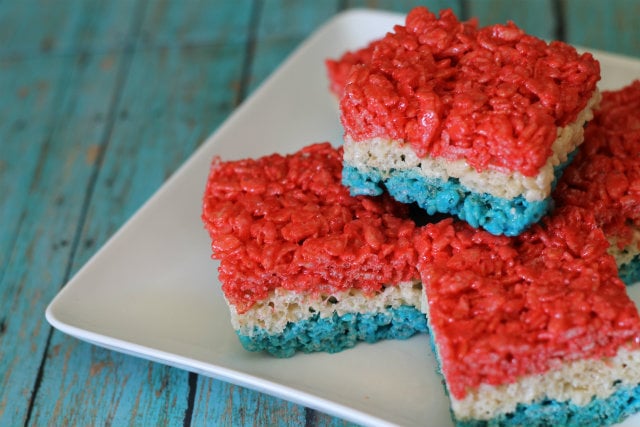 Rice Krispies, marshmallow, butter, and food coloring make for a sweet set of stripes on these red, white, and blue treat bars [20].
Source: Lil' Luna [21]
Make This: Pipe Cleaner Sparklers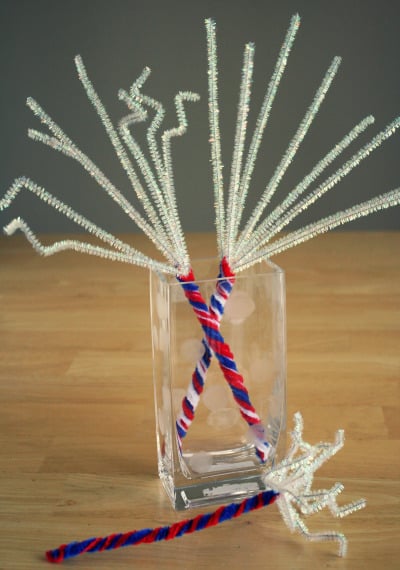 Wind together red, blue, and silver pipe cleaners to create faux "sparklers" [22] — all the fun, without the fire.
Source: Makes and Takes [23]
Wear This: Carter's T-Shirt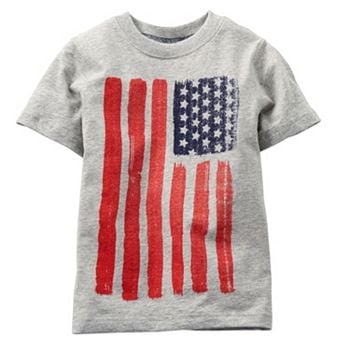 This faded gray flag tee [24] ($7) from Carter's is a fun and hip way to ring in the Fourth.
Make These: Fireworks Flowers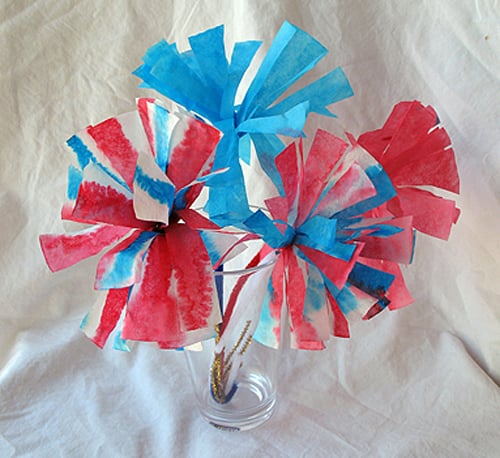 These paper flowers [25] might look like exploding fireworks, but they're actually made of watercolor-painted coffee filters!
Source: Family Corner [26]
Wear This: Tommy Hilfiger Little Boys' Cruz Shirt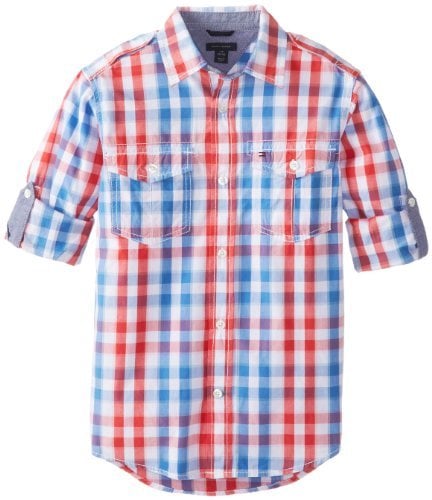 If you're headed to the beach or somewhere with a chill, keep him warm with this subtly festive Tommy Hilfiger red, white, and blue button-down [27] ($24, originally $43).
Wear This: Fourth of July Hair Cip Set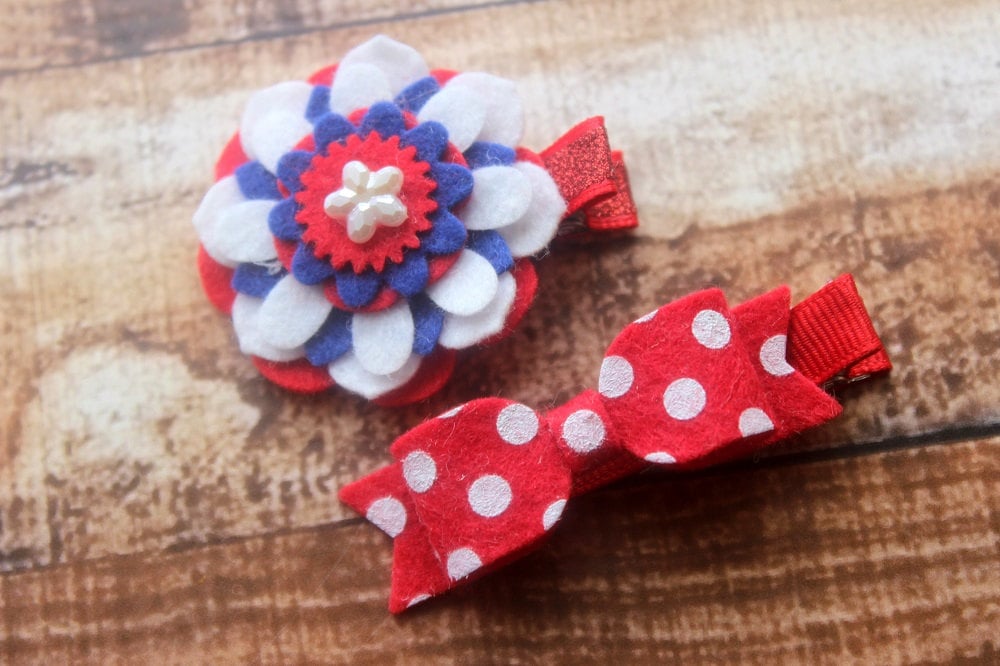 Top off her Fourth of July ensemble with the sweetest felt flower clip [28] ($8) from Etsy's Muffintopsandtutus.
Bake These: All Wrapped Up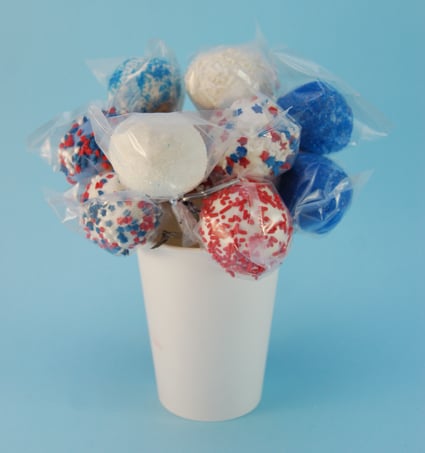 Make cake pops an easy take-home favor [29] by wrapping them in cellophane and displaying them near your party's exit.
Source: My Juice Cup [30]
Wear This: Carter's T-Shirt
Throw patriotic flags into the mix with this Carter's Fourth of July tee [31] ($7, originally $14).
Bake These: Fireworks Cookies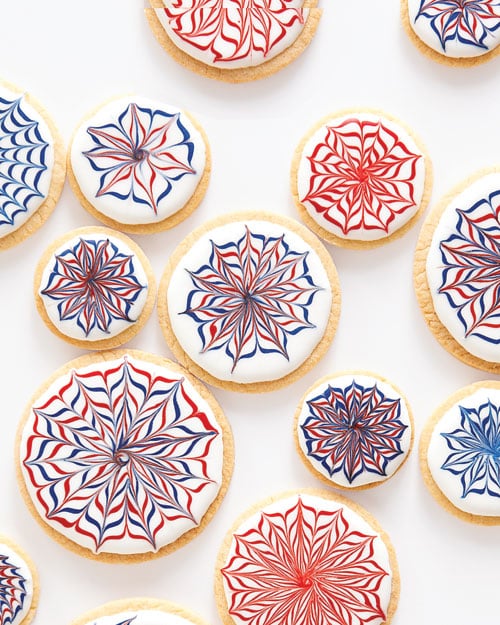 Martha Stewart [32]'s fireworks sugar cookies [33] look a lot more complicated to make than they actually are, though it might take some practice to get the perfect firework!
Source: Martha Stewart [34]
Wear This: Emmerlus Designs T-Shirt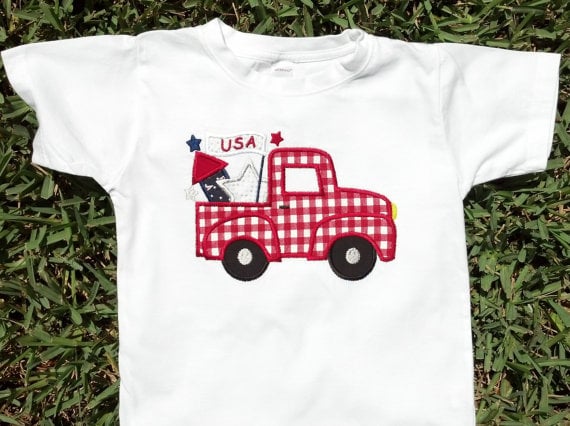 The old-fashioned vibe of Emmerlus Designs' embroidered tee [35] ($28) lends itself well to the patriotic holiday.
Make This: Porcupine Ball Fireworks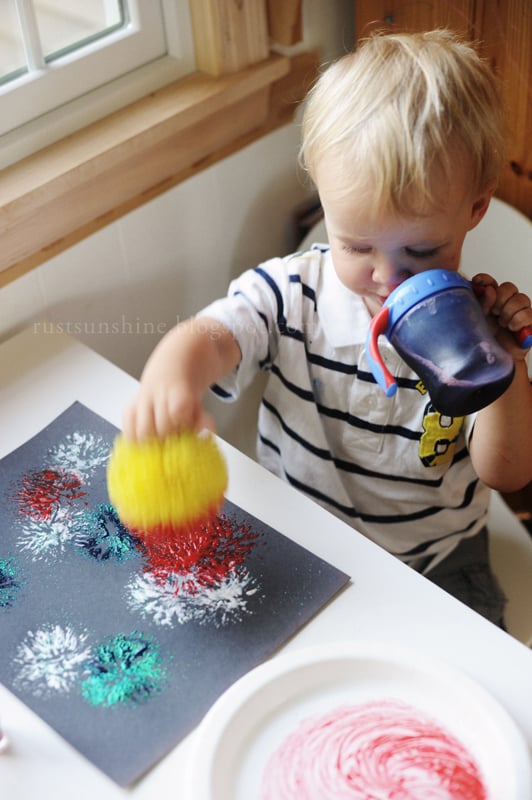 Porcupine balls, paint, and glitter turn a plain piece of paper into a crafty fireworks explosion [36], thanks to some imagination from Rust & Sunshine.
Source: Rust & Sunshine [37]
Bake These: Hot Off the Grill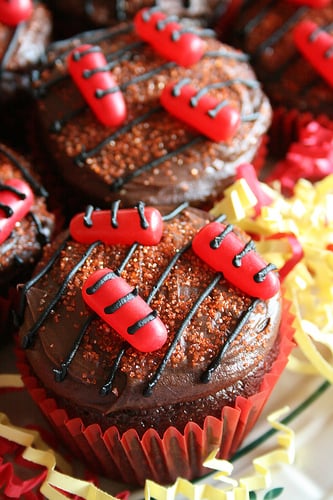 Hot Tamales and chocolate cupcakes make for a barbecue treat that's simply en fuego — from Life's a Batch [38].
Source: Life's a Batch [39]
Make These: Wow 'Em With Watermelon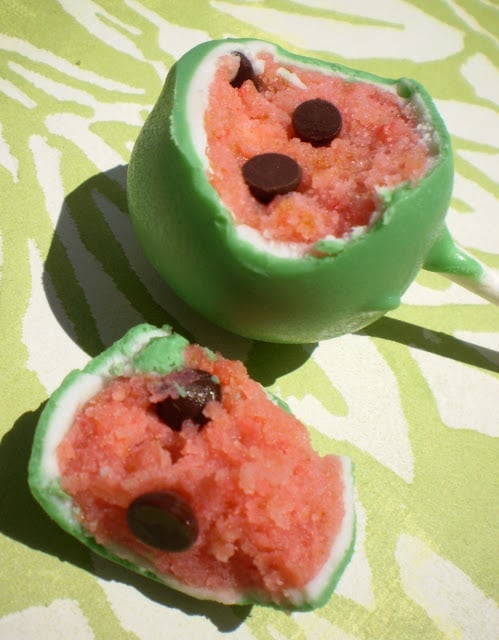 Natalie's Cake Pops [40] came up with the most realistic take on watermelon cake pops — right down to the chocolate chip "seeds."
Source: Natalie's Cake Pops [41]
Make These: Fruit Pops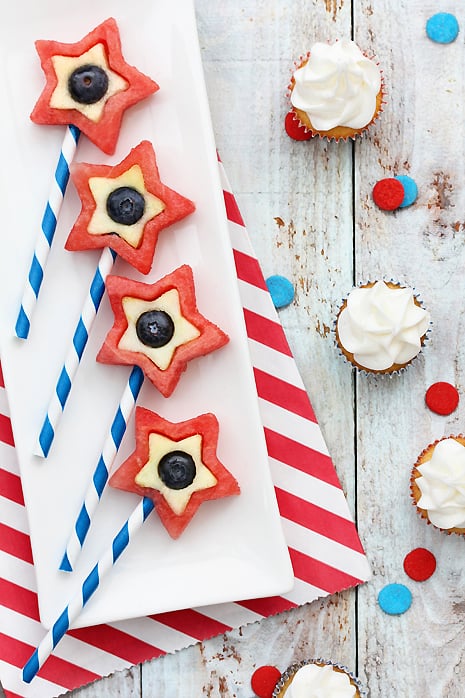 Cookie cutters turn watermelon, apples, and blueberries into a healthful holiday dessert. Striped straws add to the appeal.
Source: Bakers Royale [42]
Make These: Vintage-Inspired Pinwheel Toppers
We love the old-school feel of these vintage-y pinwheel cupcake toppers, made from fondant by Celebrating Moments by Marcie [43].
Source: Celebrating Moments by Marcie [44]
Make These: Fourth of July Rockets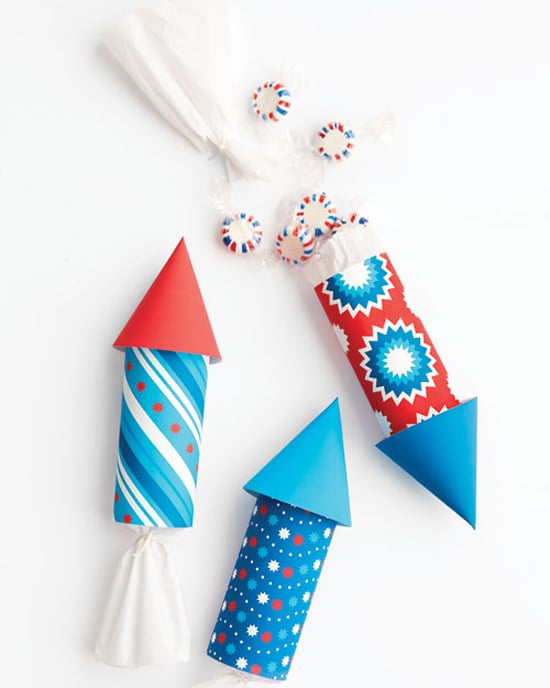 While these paper rockets [45] were designed as Fourth of July favor packages, they could also be filled with confetti or glitter to make for a firework-type explosion.
Source: Martha Stewart [46]
Make These: Glue and Sand Fireworks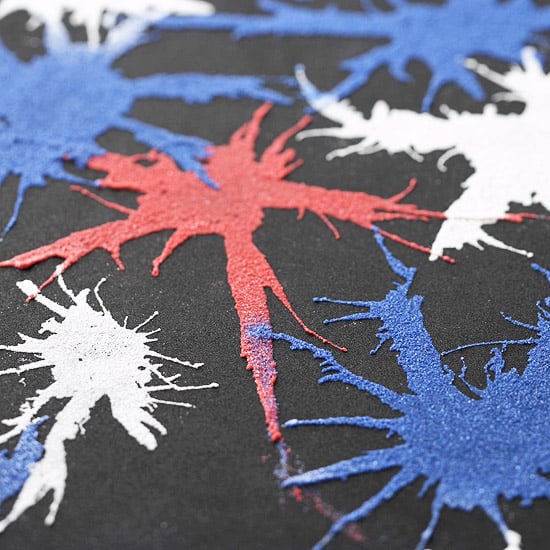 Blow diluted crafts glue through a straw onto a sheet of black foam to create starburst shapes. Then sprinkle colored sand on the glue, and voilà, you have your very own fireworks display [47].
Source: Better Homes & Gardens [48]
Bake These: Ice Cream Cone Cupcakes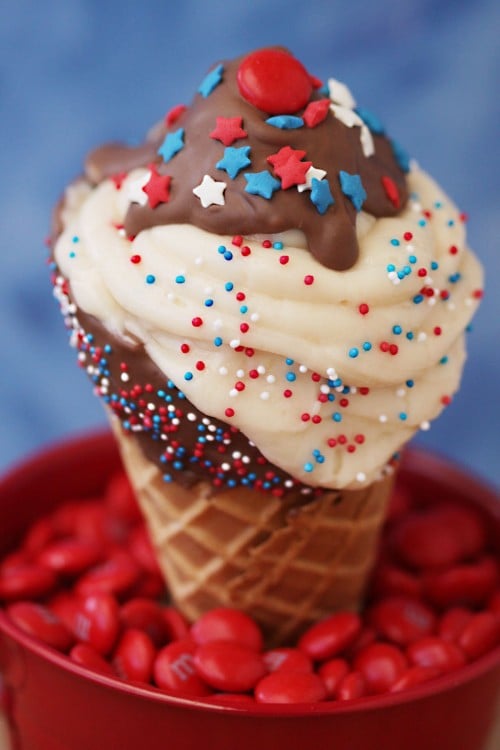 Swapping out ice cream with a frosted cupcake is Love From the Oven [49]'s answer to the issue of the melting ice cream cone.
Source: Love From the Oven [50]
Make These: Red, White, and Blue Strawberries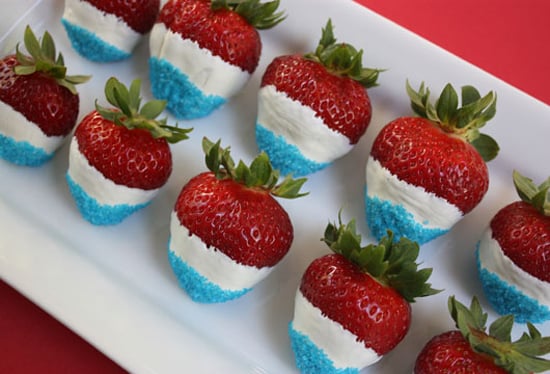 Strawberries [51] get a sweet holiday makeover with white candy melts and blue sugar.
Source: A Farm Girl Dabbles [52]
Wear This: American Apparel Tank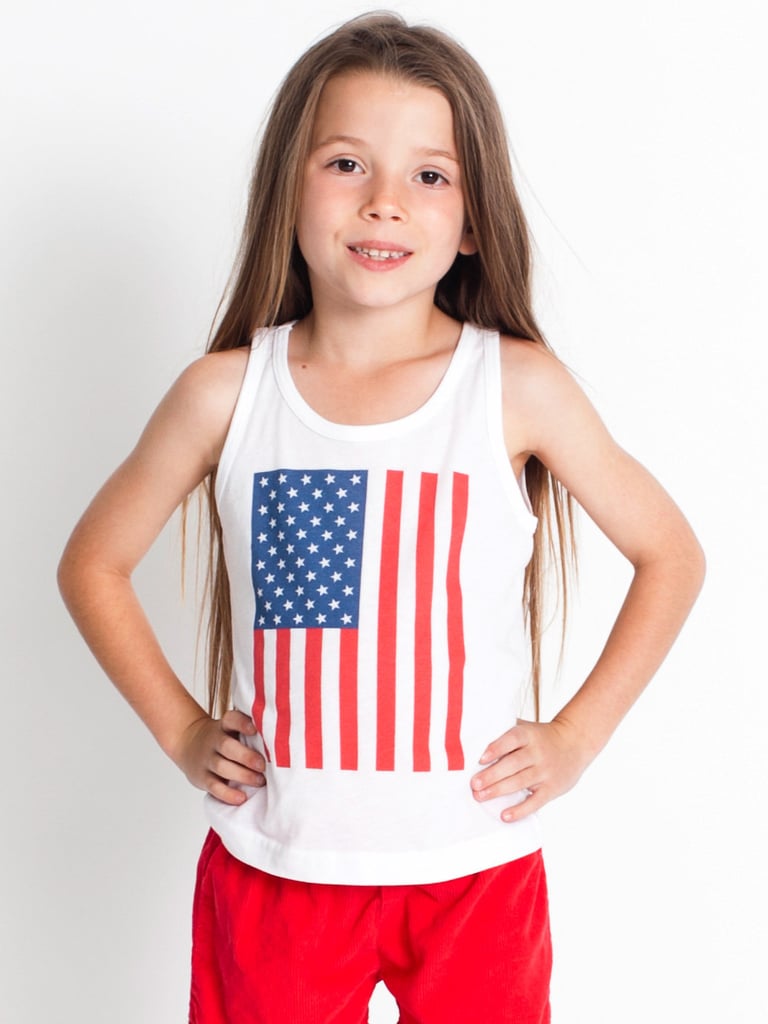 A classic American Apparel flag tank [53] ($15) will easily become a wardrobe staple.
Party On! Printable Inspiration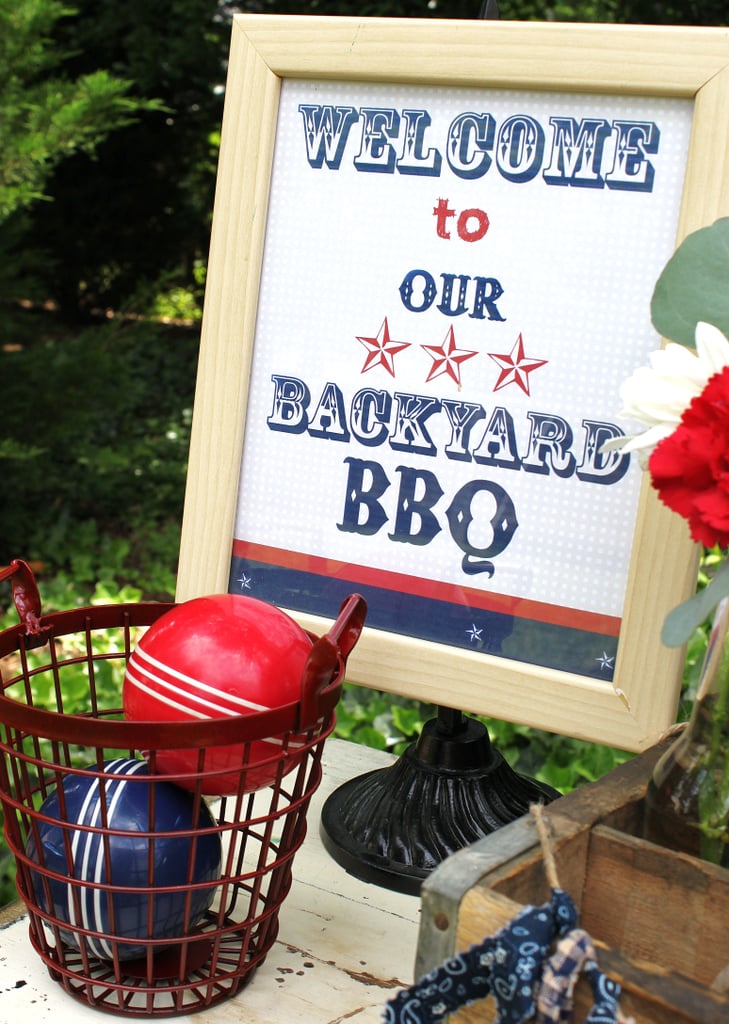 Get the look of this classic American BBQ with free printables [54]!
Party On! Centerpieces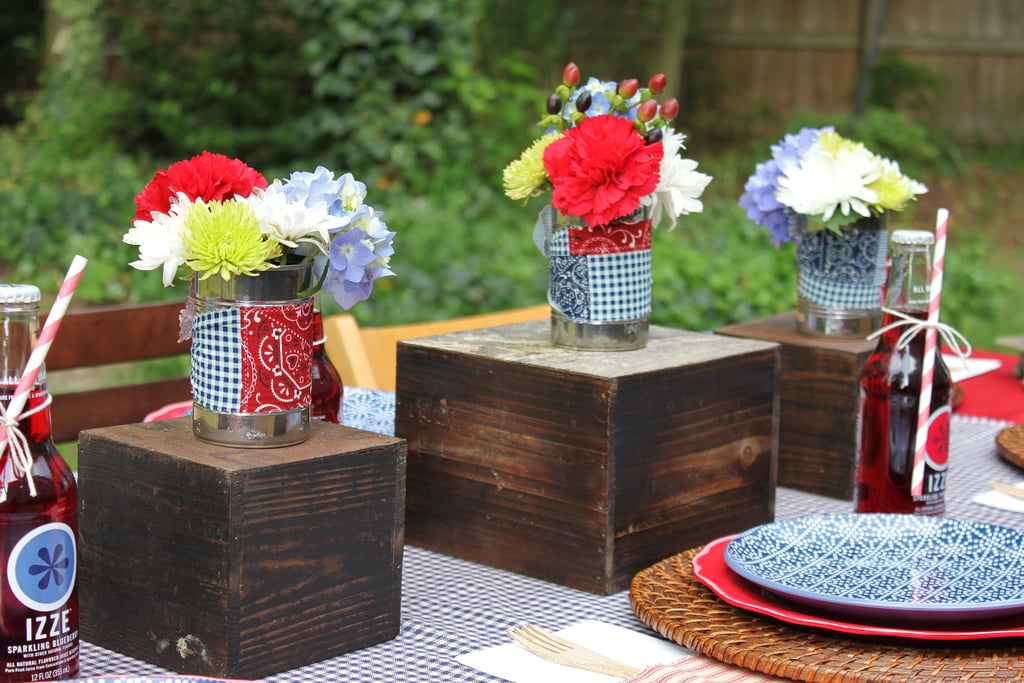 Wooden planter boxes were flipped upside down to serve as a base for recycled cans-turned-vases.
Wear This: American Apparel Tee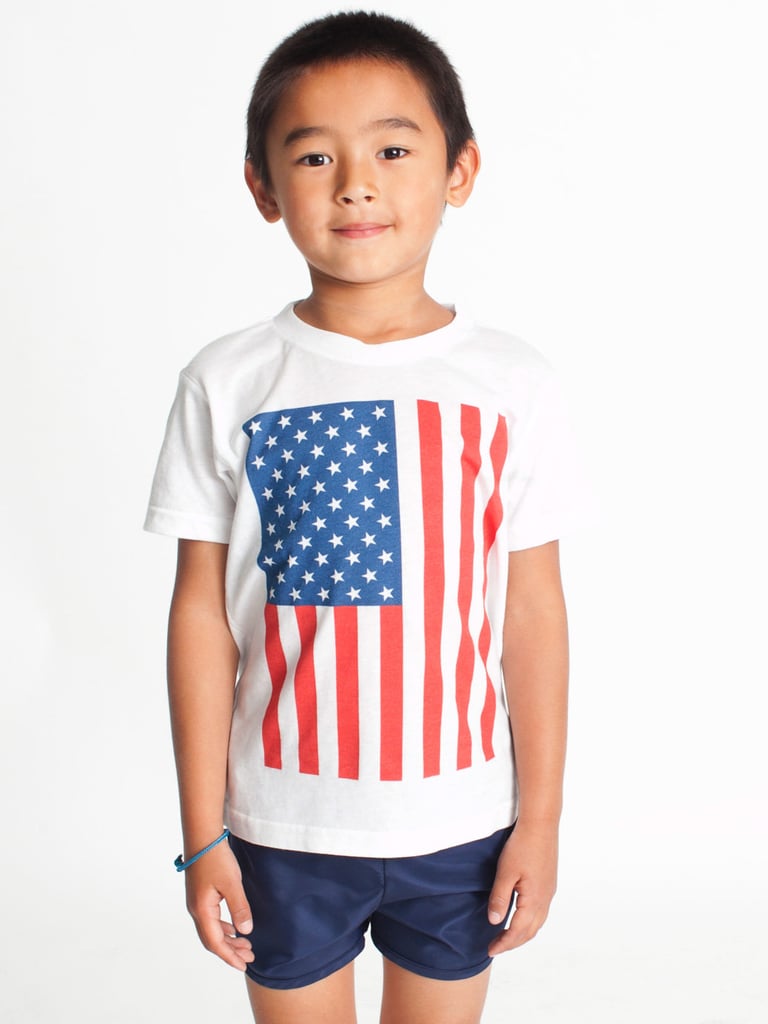 No one does a basic cotton tee [55] ($13) quite like American Apparel . . .
Decorate With This: Firework Wall Decal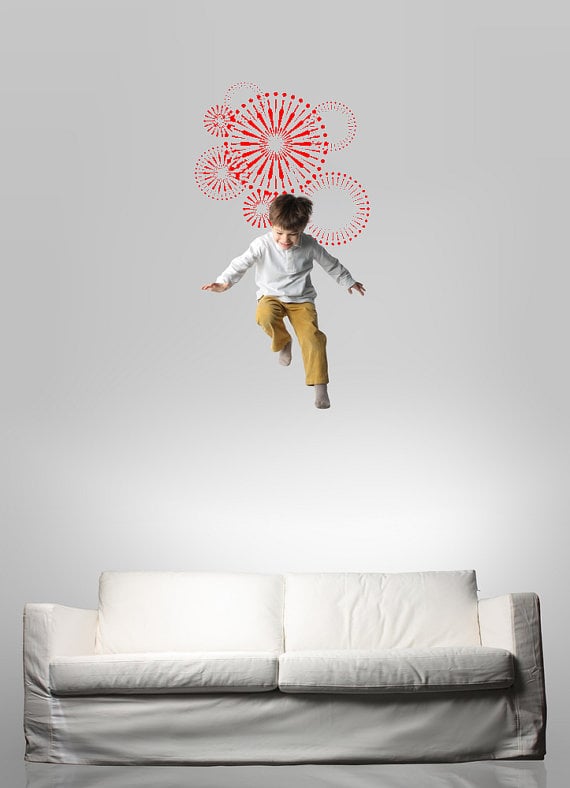 An oversize firework wall decal [56] ($69) makes for high-flying fun, all year round!
Wear These: Dolce & Gabbana Swim Trunks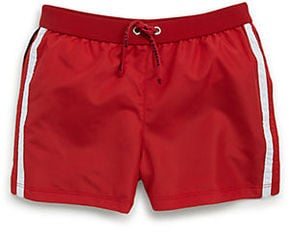 Get two designer swimsuits for the price of one with Dolce & Gabbana's reversible infant swim trunks [57] ($155)
Bake These: Bomb Pop Cupcakes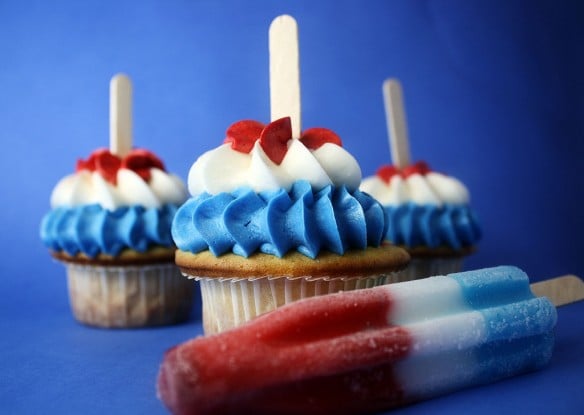 Inspired by the old-school ice cream truck fave, these red, white, and blue cupcakes were reinterpreted from the classic pops by Confessions of a Cookbook Queen [58].
Source: Confessions of a Cookbook Queen [59]
Party On! Icebreakers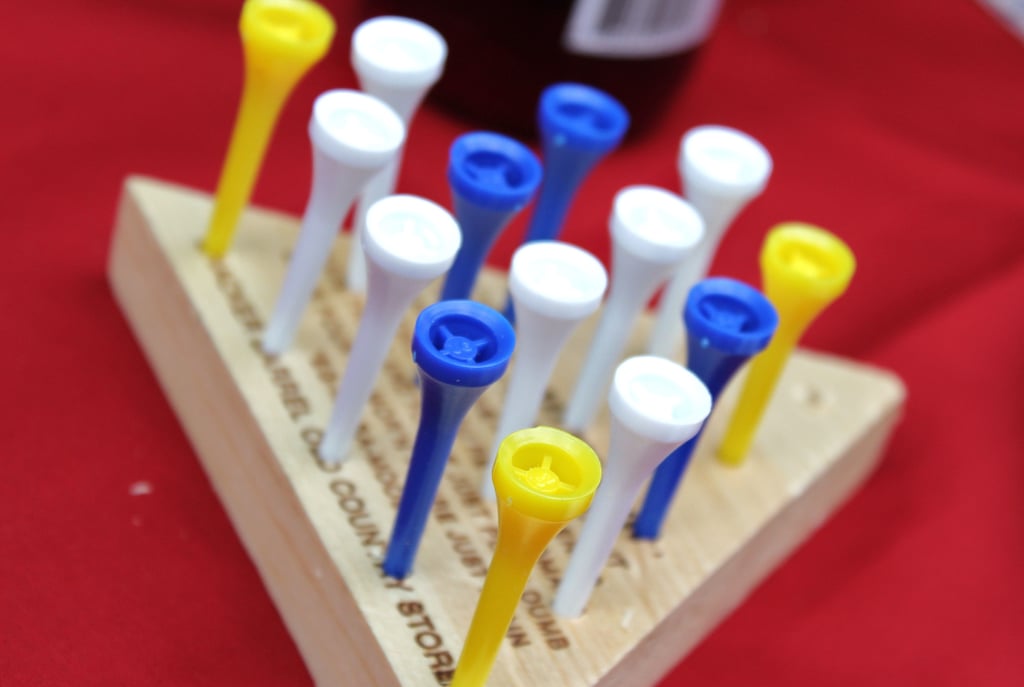 Scattering games on the tables and around the backyard makes it easy to mix and mingle, even if not everyone at your party knows one another.
Party On! Cracker Jacks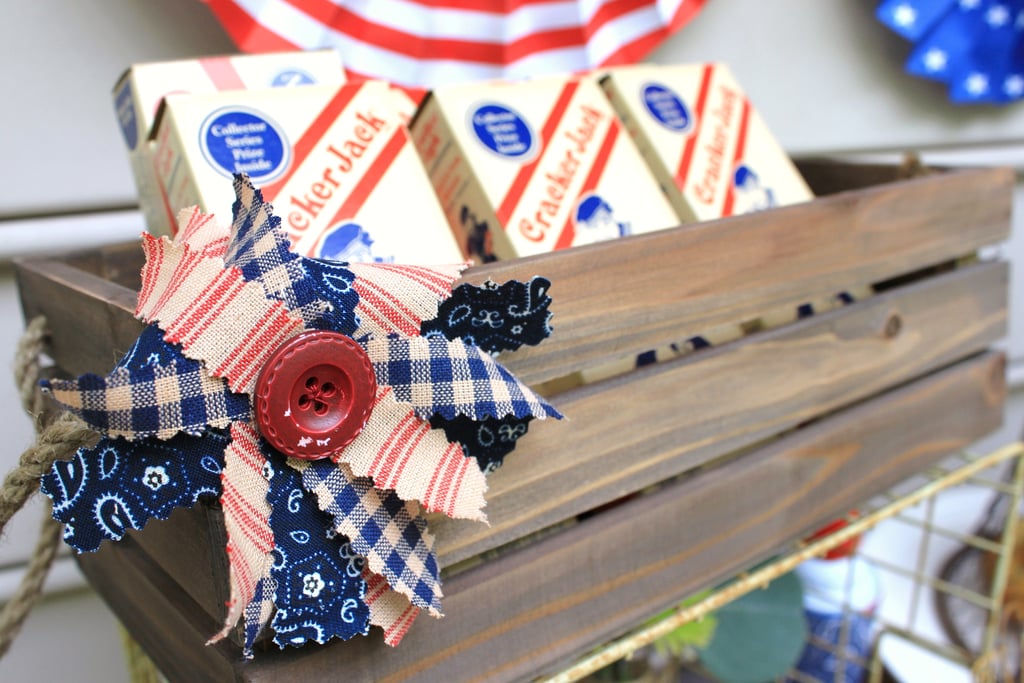 The retro packaging of Cracker Jacks makes them a great (and inexpensive!) favor for vintage-inspired, all-American BBQs.
Bake These: Cupcake Burgers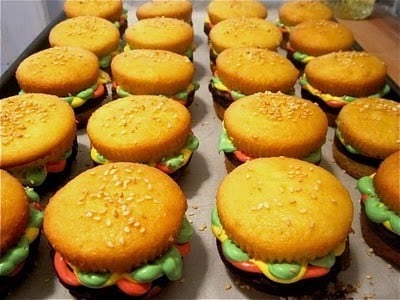 No, we didn't accidentally include burgers in a dessert gallery. These incredibly realistic cupcake burgers are the genius product of Pardon My Crumbs [60] and would be perfect for your Fourth of July barbecue.
Source: Pardon My Crumbs [61]
Wear This: Kanu Surf Swimsuit
The geometric print of this Kanu Surf bathing suit [62] ($19) is nothing but fun.
Wear This: Hartstrings Dress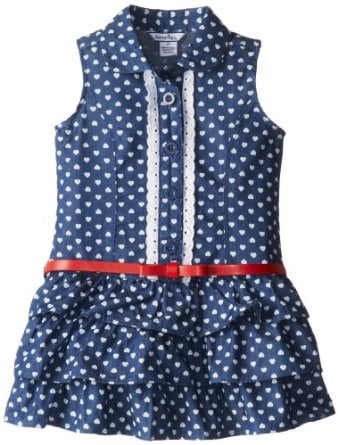 The great thing about Hartstrings's denim dress [63] ($32) is that she can wear it even after the holiday.
Wear This: Helena Red, White, and Blue Sundress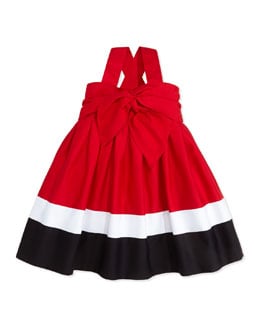 The color block design and pleated A-line skirt on this Helena Red, White, and Blue Sundress [64] make it a winner! ($118).
Make These: Fireworks T-Shirts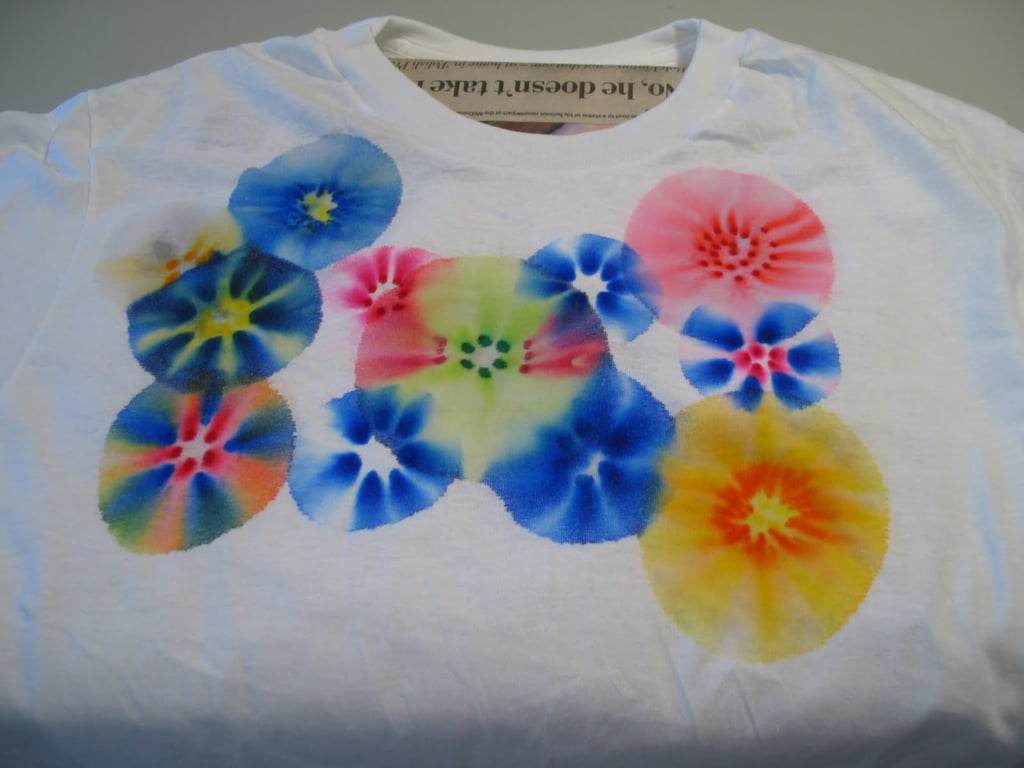 Grab a white tee, Sharpie markers, rubbing alcohol, a small dish or cup, an eyedropper, newspaper, and an iron, and you'll have everything you need to make a fireworks t-shirt with your lil one. It's surprisingly easy, and you can get step-by-step instructions here [65].
Source: The Butterfly Jungle [66]
Bake This: Brownie and Berries Dessert Pizza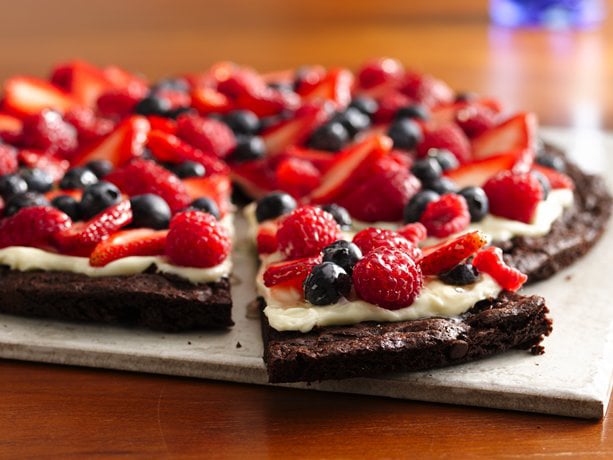 This red, white, and blue brownie pizza [67] is gluten-free.
Source: Betty Crocker [68]
Bake This: Flag Cake
Sugary Winzy's flag cake [69] takes it up a notch. The outside, covered in star-shaped marshmallow fondant, is as beautiful as the inside.
Source: Sugary Winzy [70]
Bake These: Orange You Glad . . .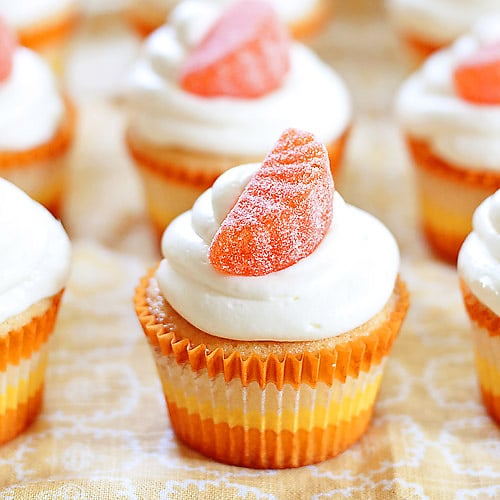 Nestingproject [71], a member of POPSUGAR Social [72], shared this delicious recipe for orange creamsicle cupcakes [73], which would be oh so refreshing on a hot Summer afternoon.
Source: POPSUGAR user nestingproject
Wear These: Ralph Lauren Trunks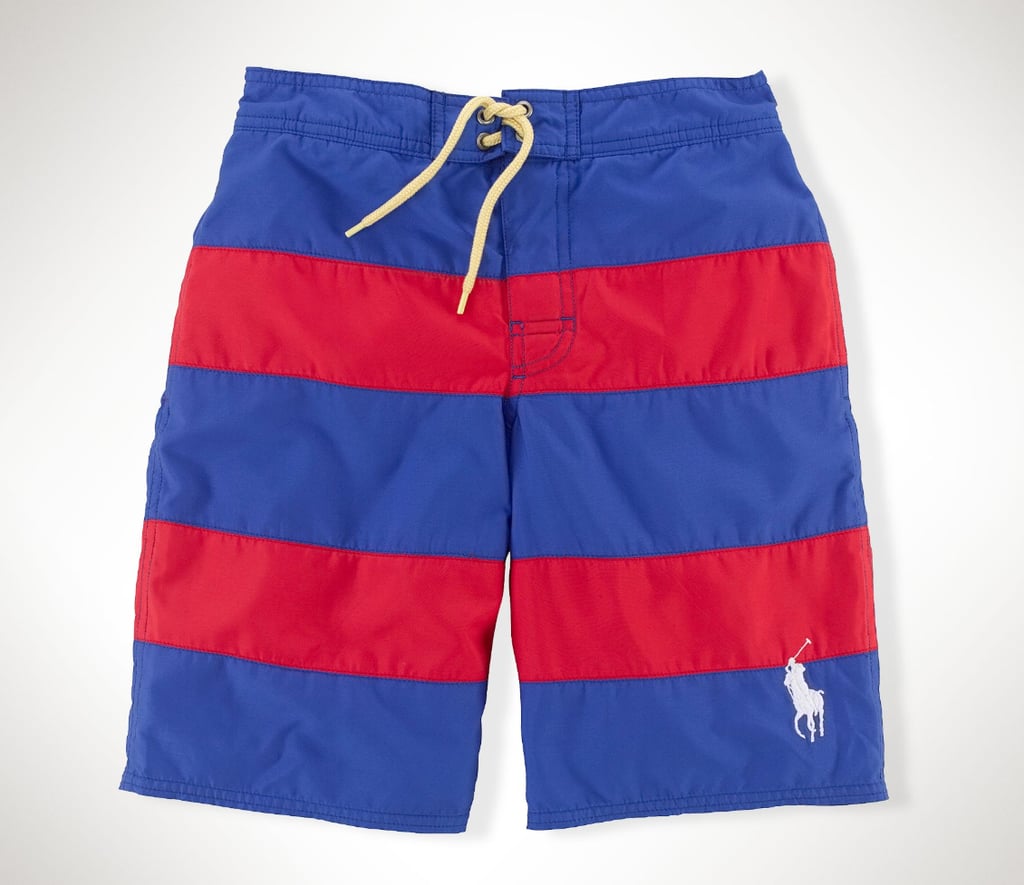 There's something so classically nautical about Ralph Lauren's Sanibel Swim Trunk [74] ($45).
Party On! A Red, White, and Blue Backdrop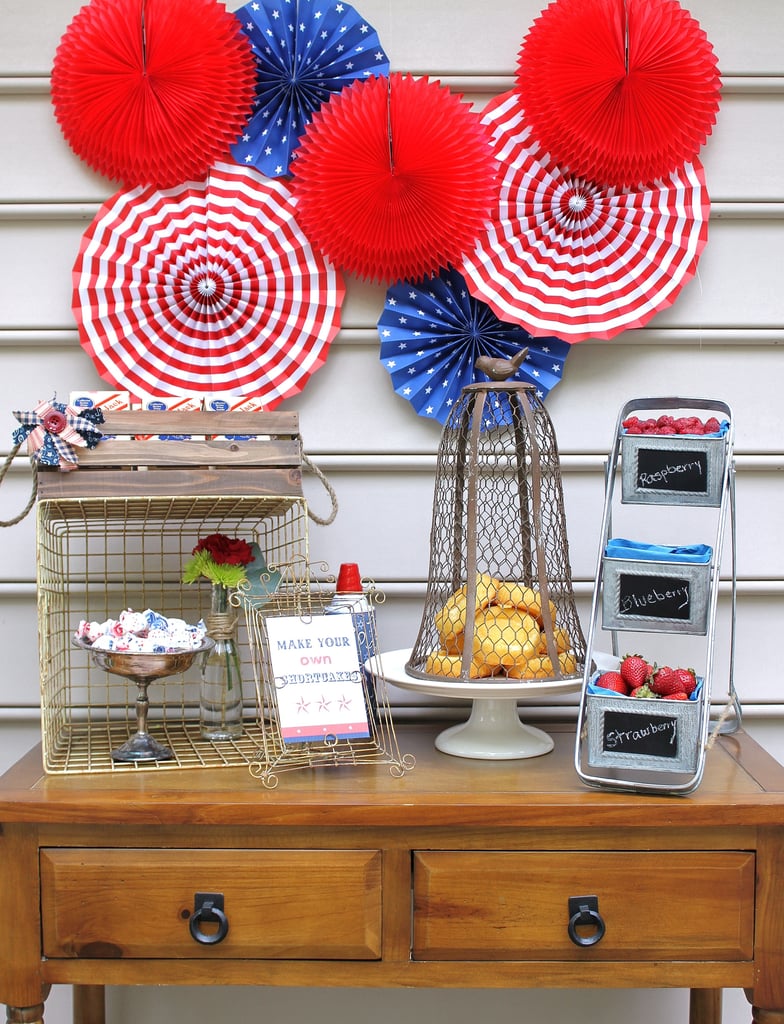 Simple party accessories (and found props, like the wire baskets shown on the table here) are artfully arranged for a down-home vibe.
Wear This: Peek Sweatshirt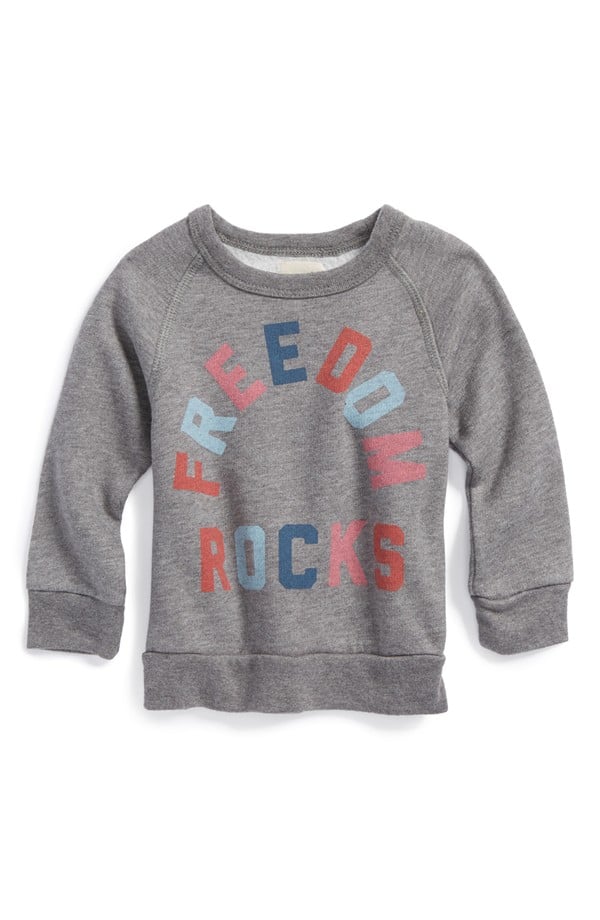 Peek's Freedom Rocks sweatshirt [75] ($38) is the perfect throw-on for late-night firework watching.
Wear This: Gymboree T-Shirt
Your American girl can showcase her style in Gymboree's sweet Sweetheart Tee [76] ($10, originally $20).
Make These: Star-Spangled Blueberry Parfaits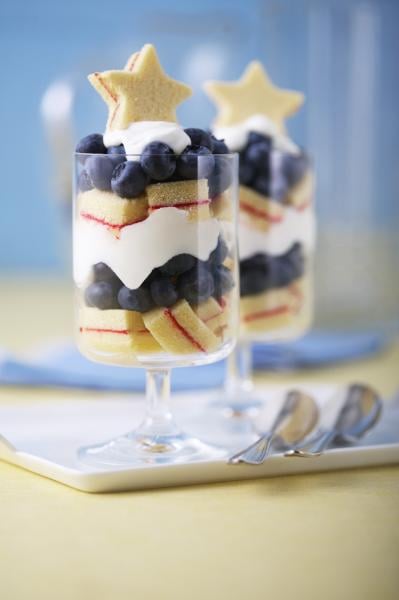 These star-spangled blueberry parfaits [77] are actually pretty healthy, using low-fat pound cake, jam, low-fat vanilla yogurt, and fresh blueberries.
Source: Blueberry Council [78]
Party On! All in the Details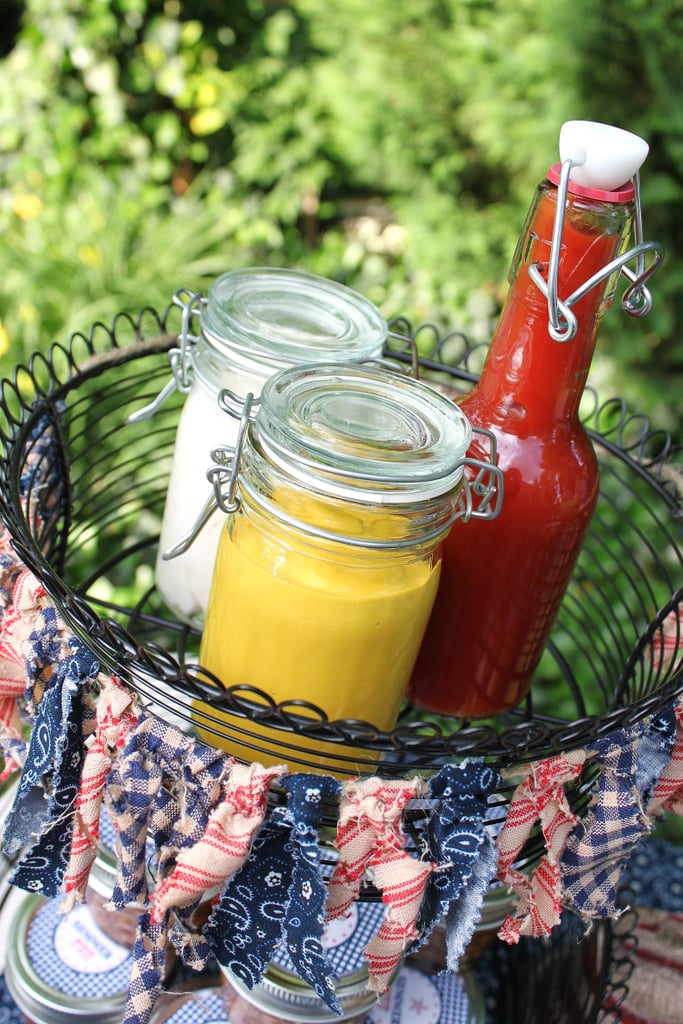 Transferring basic condiments into glass containers makes them look extra special, and tying coordinating fabric on the wire basket makes it a perfect piece for this party.
Party On! Sweets and Treats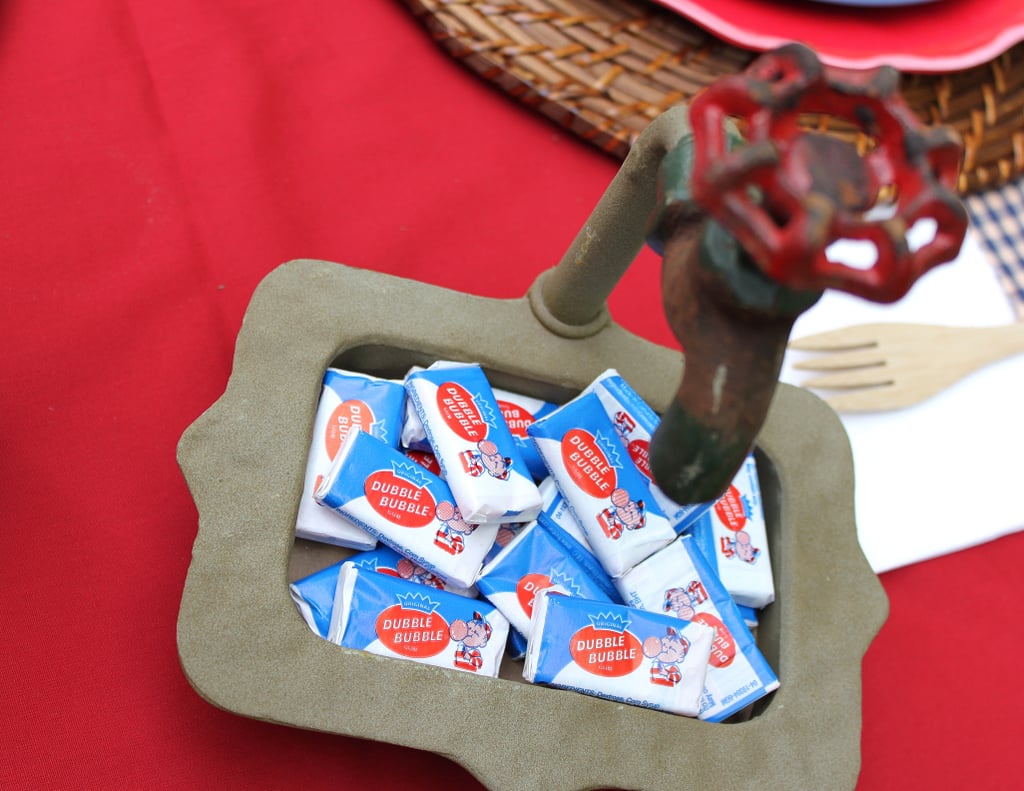 An adorable "faucet" soap dish is transformed into a server for Dubble Bubble.
Party On! BBQ Beans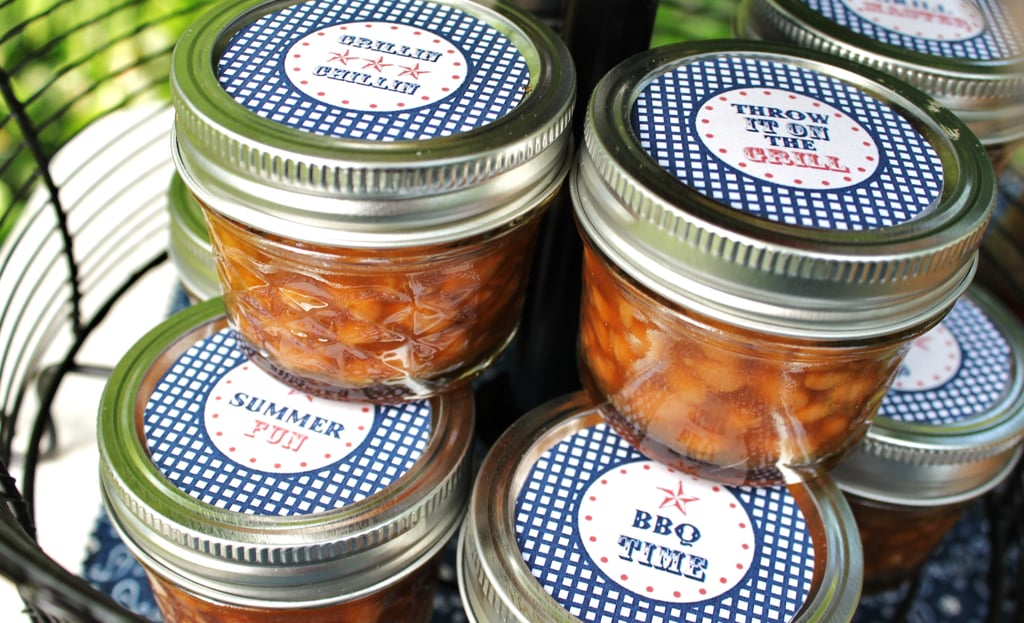 The printable labels [79] on the baked bean jars are free to download.
Bake This: Flag Cake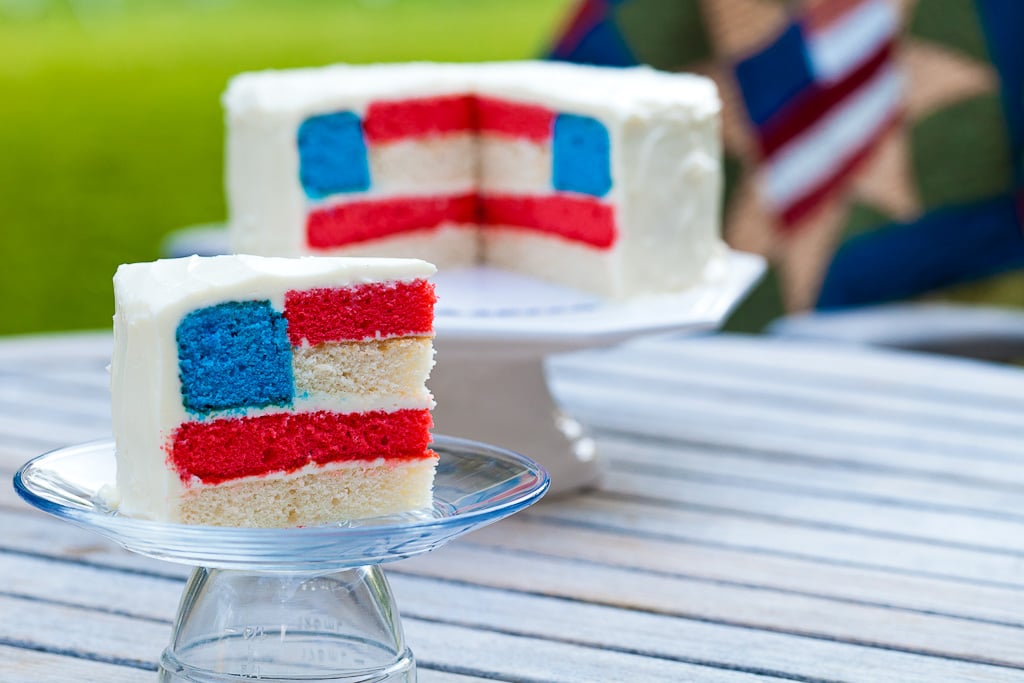 Create your own red, white, and blue flag cake by following these instructions [80].
Source: Secrets of a Chef's Wife [81]
Wear These: Gymboree Swim Trunks
Salute your shorts in these fun Patriotic Stripe Swim Trunks [82] ($8, originally $22) by OshKosh B'gosh.
Wear This: Ralph Lauren Sweater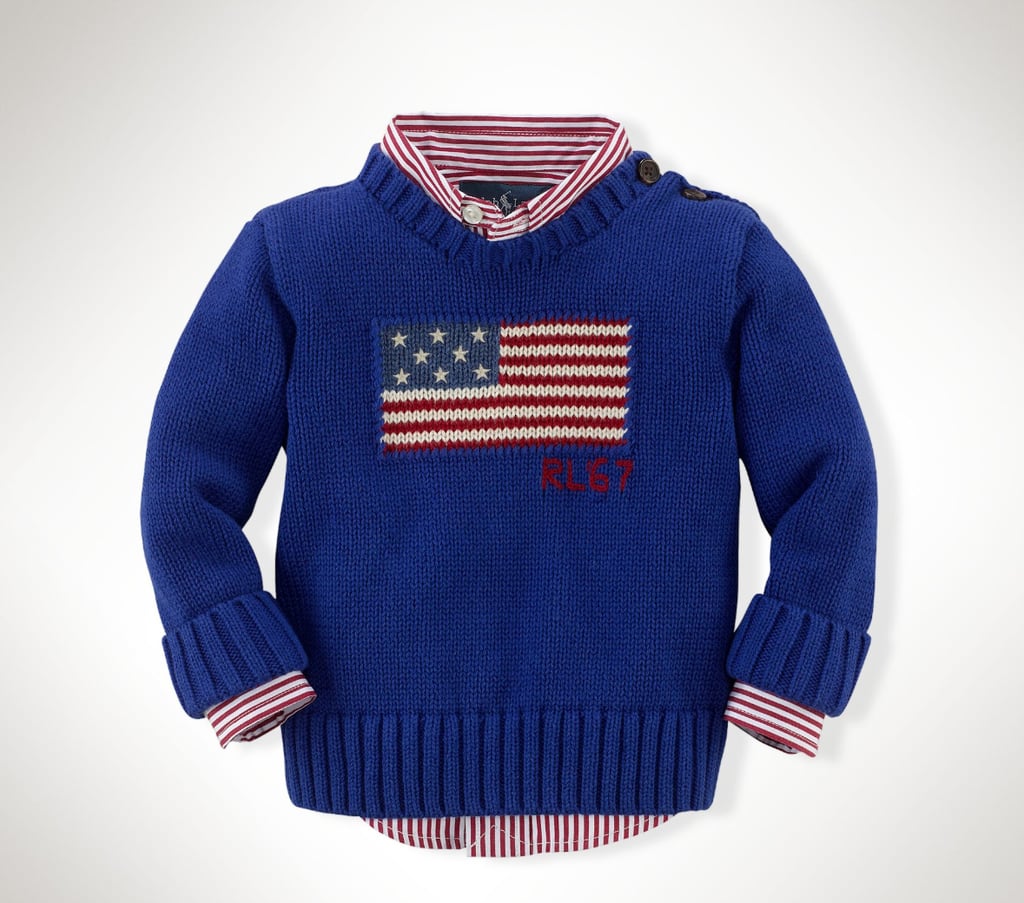 Have plans for the Fourth that require a little more pizzazz? Ralph Lauren's American Flag Sweater [83] ($75, originally $35) is a dressier option that he can wear into Fall.
Wear These: OshKosh Flip-Flops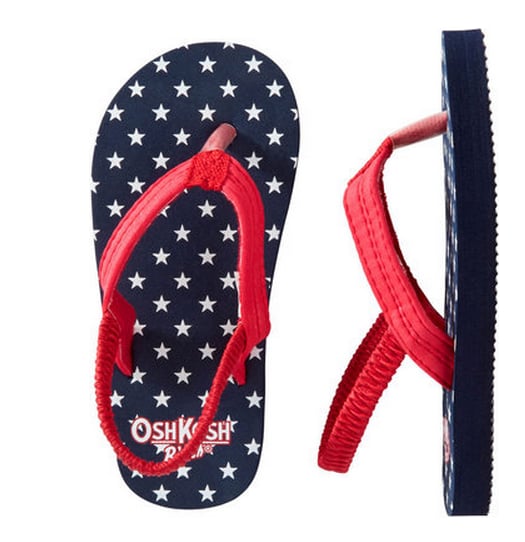 A festive holiday like the Fourth deserves footwear to match. These Fourth of July flip-flops [84] ($5) should do the trick!
Party On! Table Settings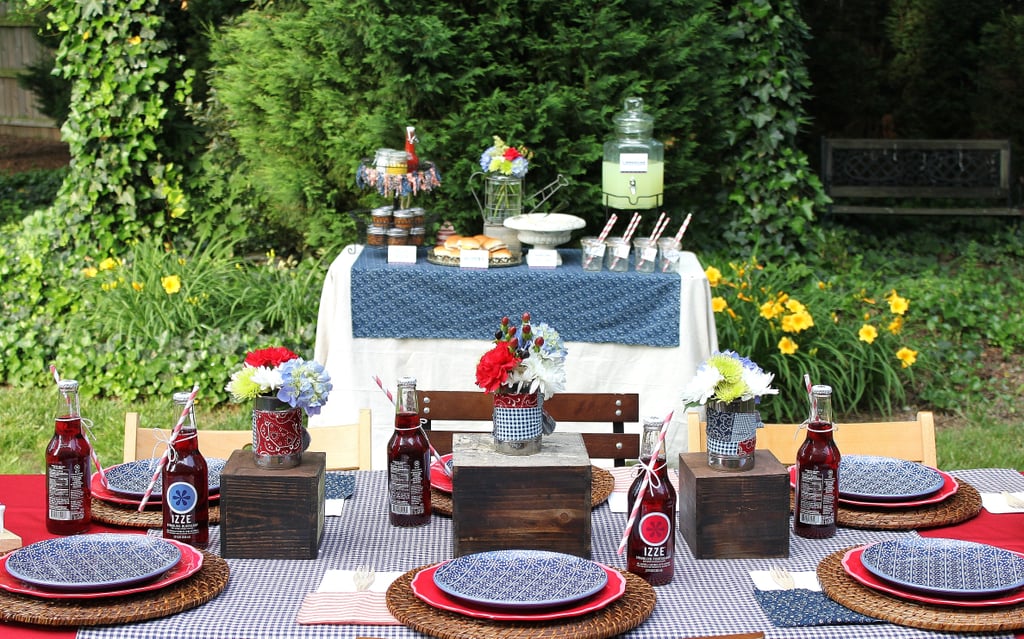 A blue and white gingham tablecloth gives the seated table an old-fashioned picnic feel, and layered place settings add interest.
Make These: Confetti Balloons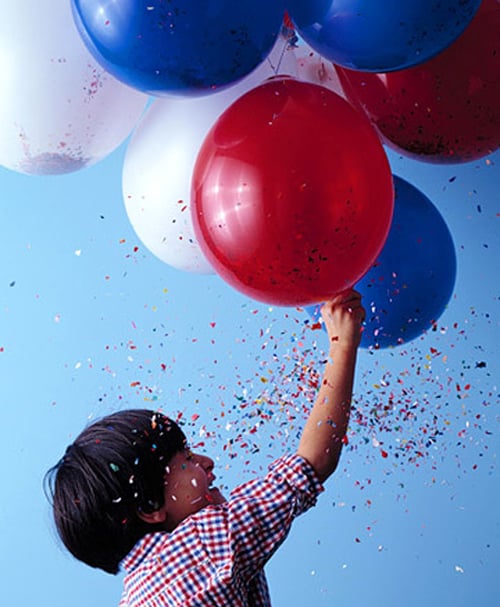 Confetti-filled balloons [85] allow a big explosion without any fire. Just use a funnel to pour confetti into a balloon until it's a quarter full, then inflate it with a hand pump. You can even pop them indoors!
Source: Martha Stewart [86]
Wear This: Crewcuts T-Shirt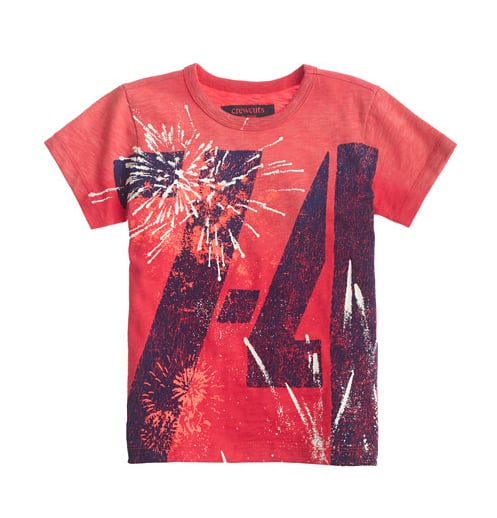 The fireworks won't be the only ones glowing on the Fourth! J.Crew's glow-in-the-dark tee [87] ($27) is superfestive!
Wear This: Peek T-Shirt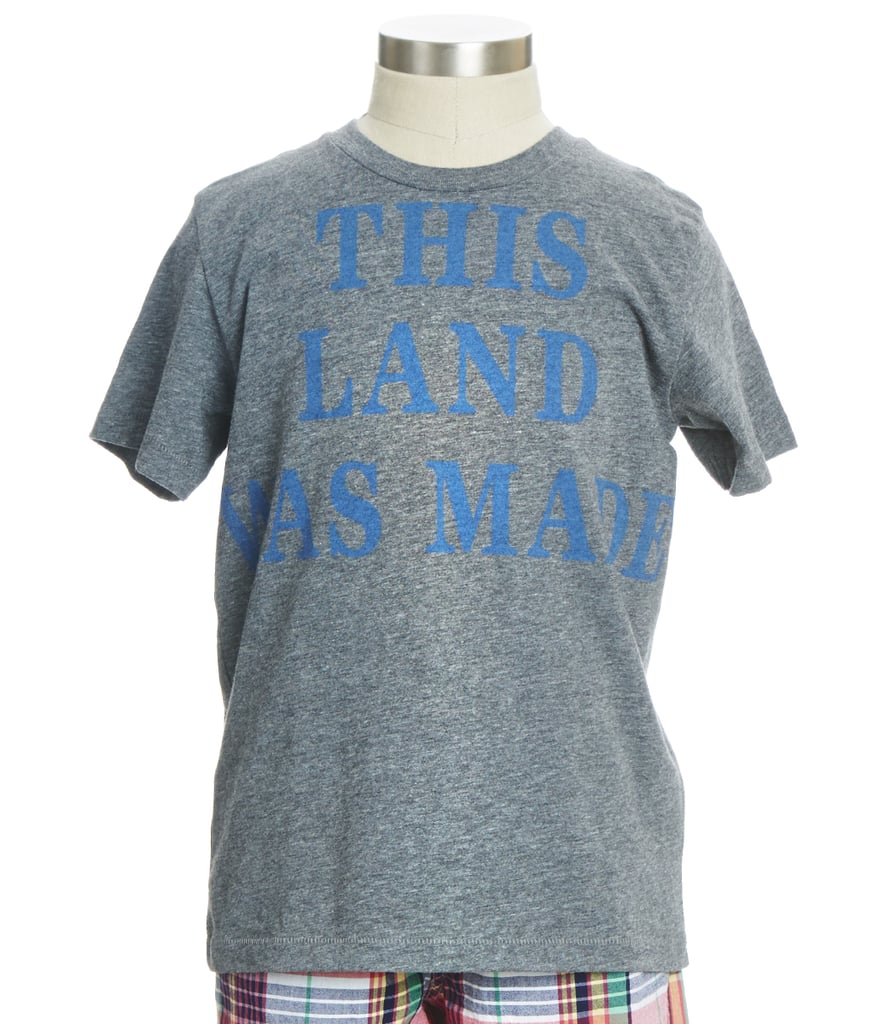 He can get in the all-star spirit, thanks to this sporty This Land Was Made For You and Me t-shirt [88] ($34).
Bake This: Red, White, and Blue Cake in a Jar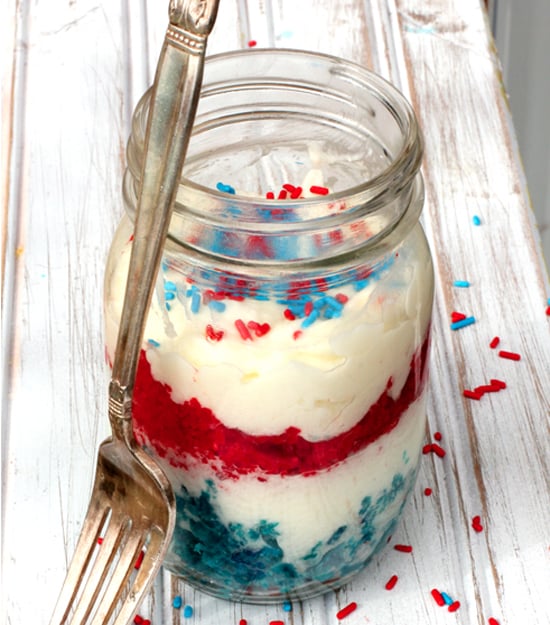 While the sweet staff at Babble made this cake in a jar [89] for Memorial Day, it works equally well for the Fourth.
Source: Babble [90]
Make These: Patriotic Pretzels
Pretzel sticks [91] dipped in CandiQuik Coating [92] and covered with red, white, and blue sprinkles makes for a quick, inexpensive addition to your patriotic dessert table.
Source: Noble Pig [93]
Bake This: Independence Icebox Cake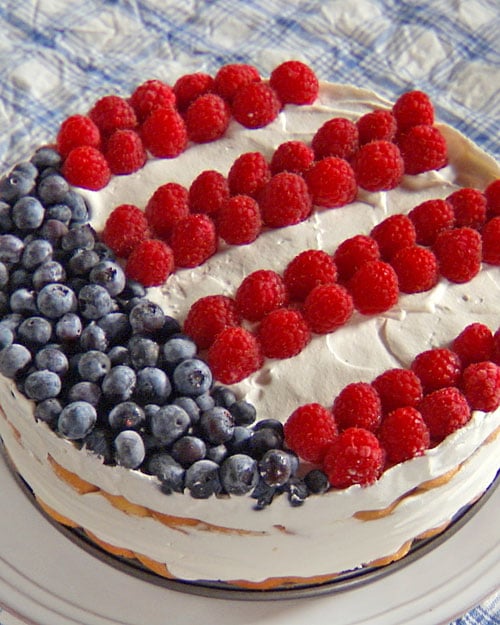 Martha Stewart [94]'s independence icebox cake [95] is made with layers of vanilla wafers and strawberry whipped cream, topped with blueberries and raspberries.
Source: Martha Stewart [96]
Wear This: Old Navy Tee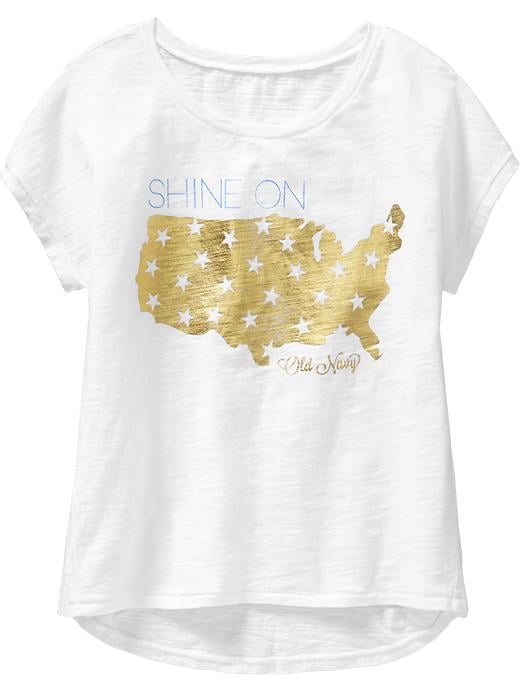 This Old Navy graphic t-shirt [97] ($8, originally $15) sums up all the reasons to love the Fourth of July.
Wear This: Stella McCartney Kids Dress
This Stella McCartney Kids denim star dress [98] ($65, originally $162) is perfect for after the Fourth of July, too.
Bake This: American as Apple Pie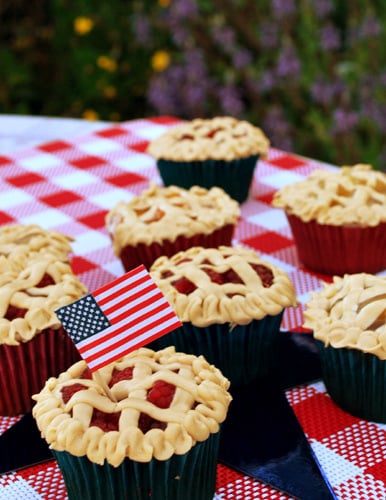 Mommy Topics [99] combines two cookout faves — pie and cupcakes — for a July 4 sweet treat that's sure to wow a crowd.
Source: Mommy Topics [100]
Wear This: Peek Hoodie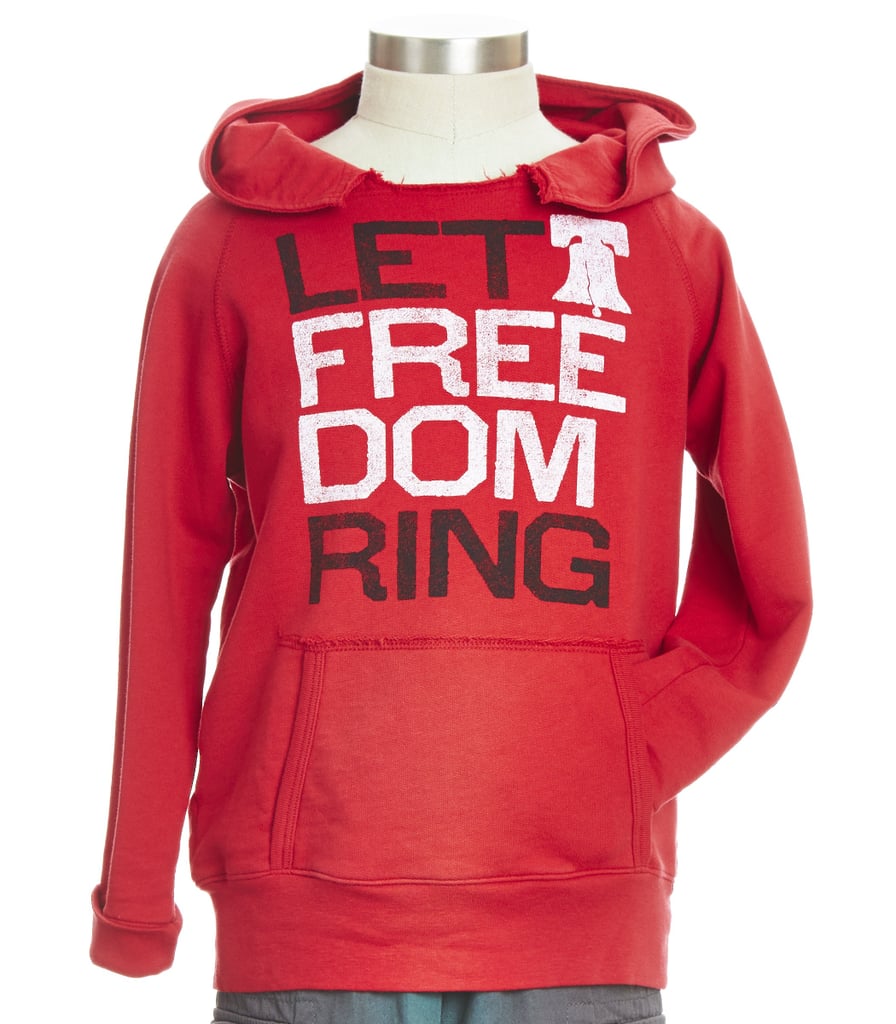 If an evening of watching fireworks on the beach turns chilly, Peek's Let Freedom Ring Hoodie [101] ($50) is a patriotic way to warm up.
Bake These: Cupcakes in a Jar
The perfect party favor that guests can take on the go, these patriotic Cupcakes in a Jar are the brainchild of Glorious Treats [102] and were featured on The TomKat Studio. Originally intended for a Memorial Day treat, they're perfect for any Summer holiday.
Source: The TomKat Studio [103]
Wear This: Crazy 8 T-Shirt
Rock out on the Fourth with this Land of the Free tee [104] ($3, originally $10) — a bargain from Crazy 8.
Party On! Welcome Table
A welcome table (especially one that immediately offers up good eats or drinks) is a nice way to make company feel welcome, and ready to party! For this display, a piece of indoor furniture was brought outside — we love the rustic look of red, white, and blue flowers in the partially opened dresser drawer.
Party On! Easy Eats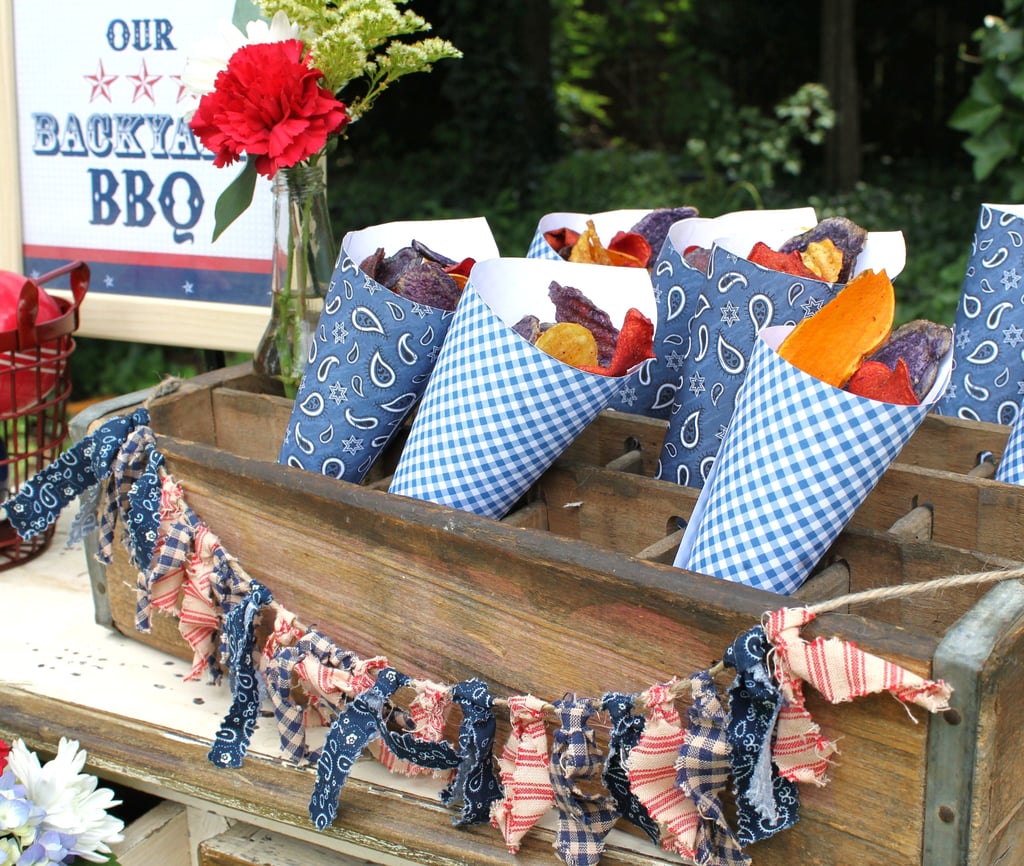 Turn fun patterned paper into cones, and fill them with an easy snack, like chips or popcorn.
Party On! Stack Your Own Shortcakes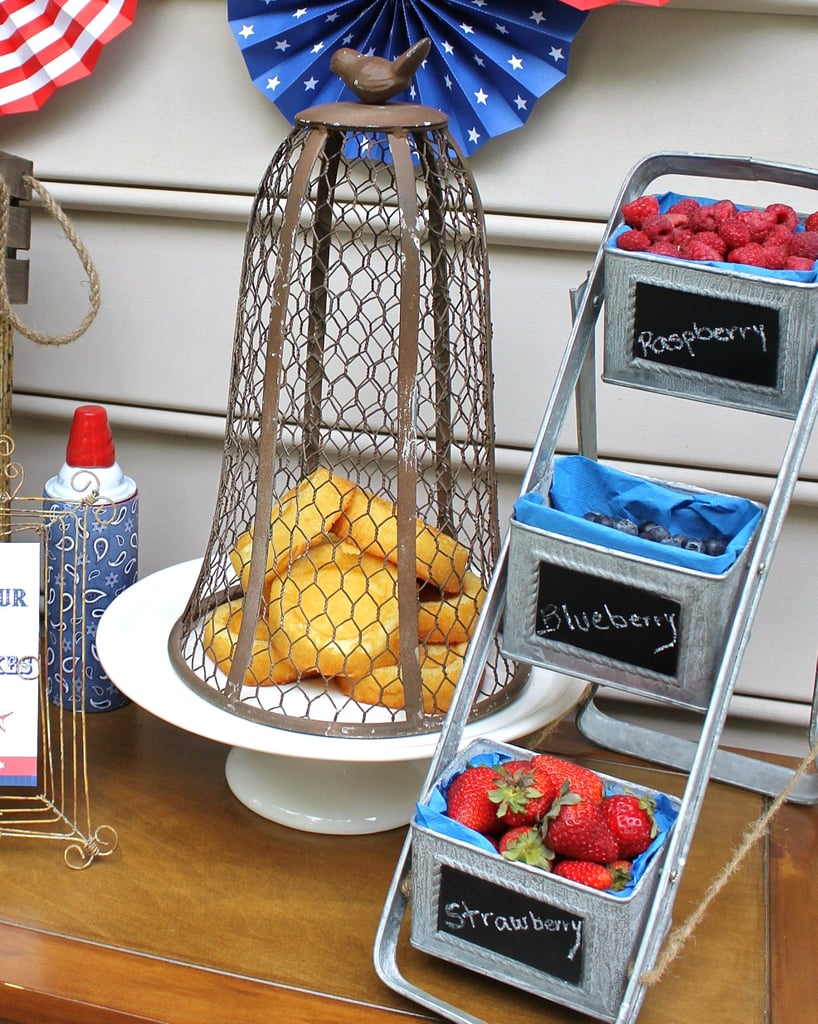 An unexpected take on the traditional sundae bar, building your own shortcakes is a nice way to incorporate fresh Summer berries into your menu. Dress up a whipped cream can in patterned fabric, and offer guests the option of strawberries, blueberries, and raspberries.
Bake This: A Dressed-Up Dessert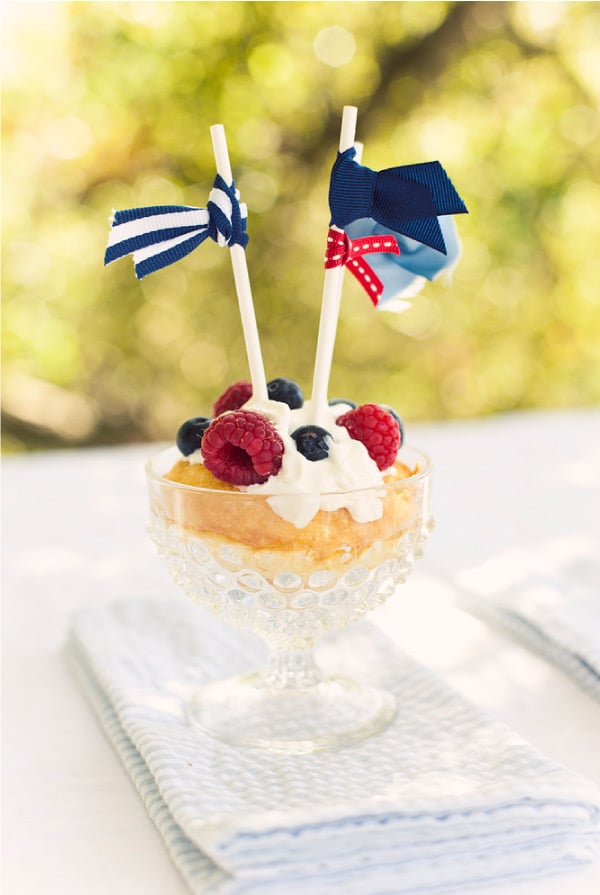 Style Me Pretty's DIY tutorial [105] gives any dessert a charming, retro edge. These would be a great craft for kids at a Fourth of July party!
Source: Jackie Wonders [106] via Style Me Pretty [107]
Make This: Watermelon and Feta Flag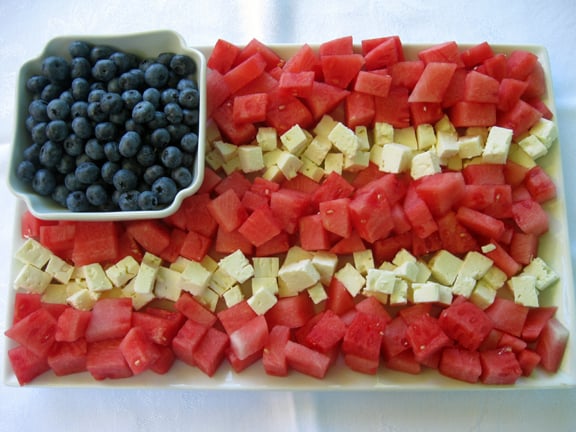 This blueberry, watermelon, and feta (a surprisingly awesome flavor combo) flag [108] couldn't be easier or more perfect for the holiday.
Source: Wenderly [109]
Wear This: Hello Kitty Tank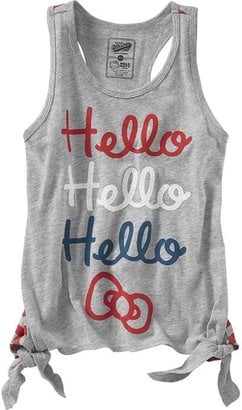 She'll be the most stylish tot at the barbecue in this adorable tank [110] ($14) by Old Navy.
Bake These: Red, White, and Blue Pinwheel Icebox Cookies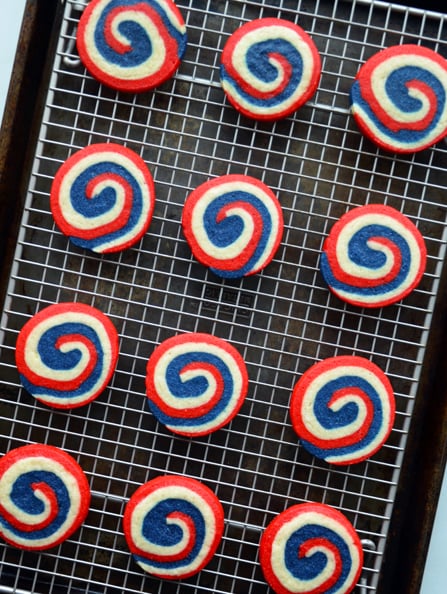 Just a Taste's red, white, and blue pinwheel icebox cookies [111] are a great make-ahead treat. Prepare the dough in advance and refrigerate, then slice and bake pre-party.
Source: Just a Taste [112]
Party On! Buffet Table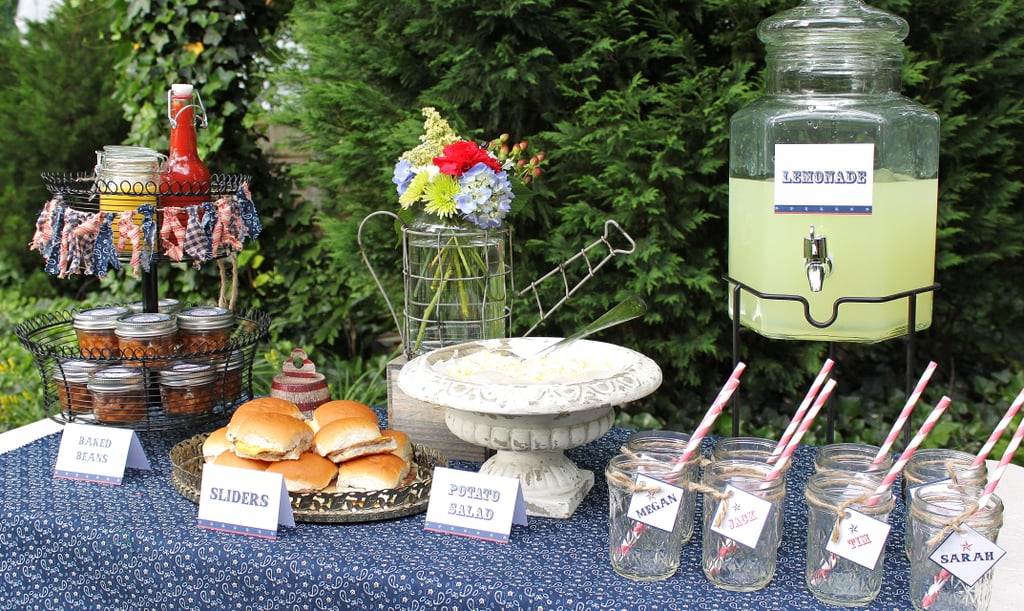 The buffet table was kept simple, and every detail was attended to. Canning (or mason) jars are a charming way to serve drinks, and condiments were transferred into coordinating serving pieces. Even the baked beans were served in mini canning jars — perfect for grab 'n go eating.
Wear This: Dolce & Gabbana Ginham Swimsuit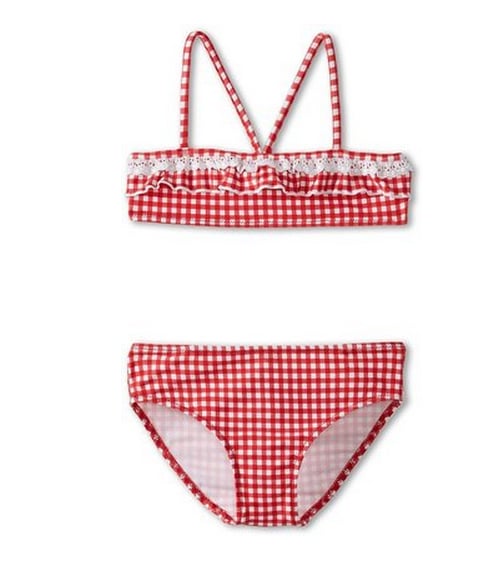 Splashing around in the pool has never been so stylish, thanks to this adorable Dolce & Gabbana Gingham Swimsuit [113] ($140).
Wear This: Ralph Lauren Romper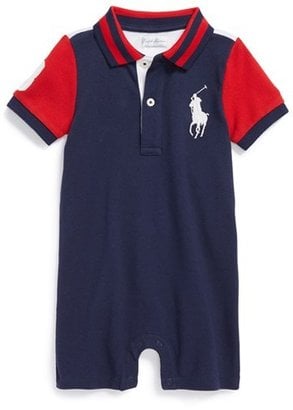 A cozy Ralph Lauren classic [114] ($35) suits with the July 4 holiday perfectly.
Wear These: Oscar de la Renta Swim Trunks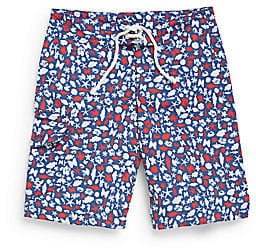 Traditionalists will embrace Oscar de la Renta's classic fish swim trunks [115] ($52, originally $110) for little boys.
Wear These: O'Neill Boardshort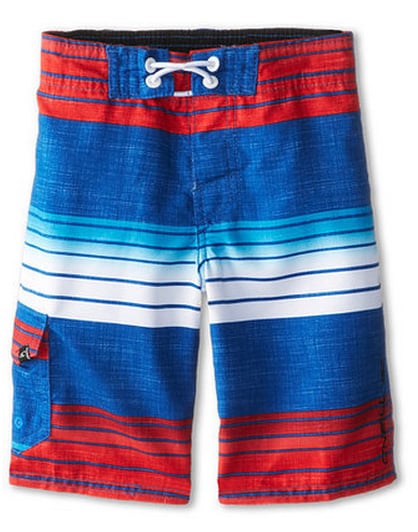 O'Neills's easy Santa Cruz Stripe Swimsuit [116] ($29) are perfect for the holiday.
Party On! Super Sliders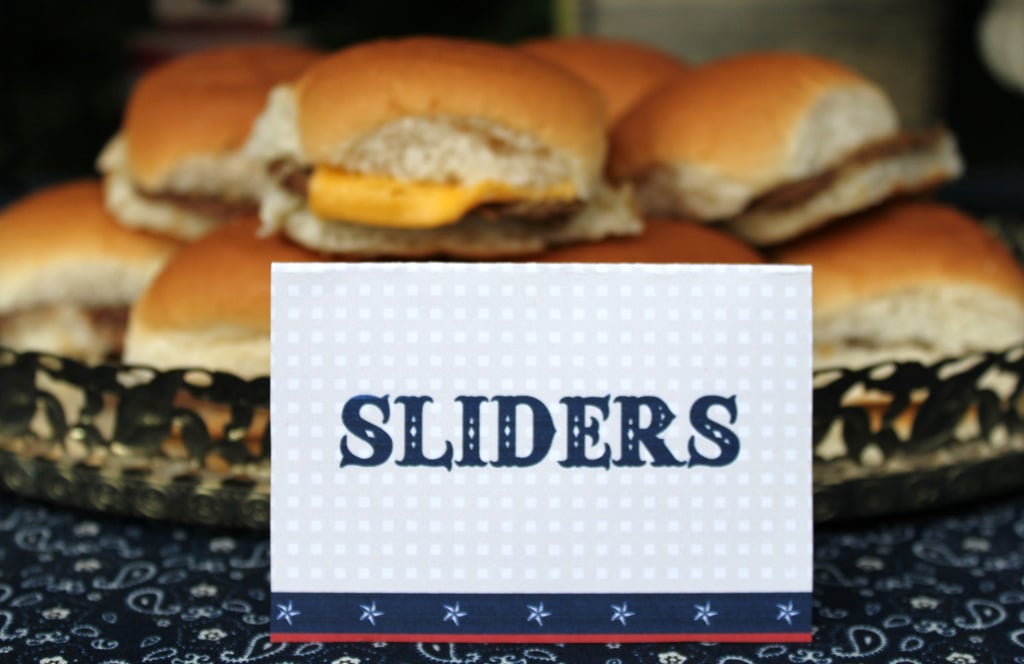 A party-perfect alternative to the full-sized burger, minisliders are easier for guests to eat while mingling.
Wear This: Children's Place Romper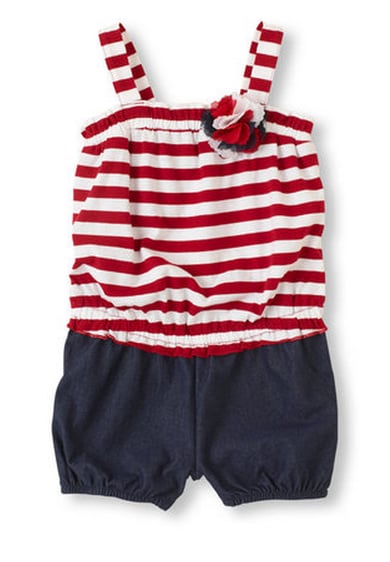 This one-piece Children's Place romper [117] ($10, originally $17) is an easy, no-fuss way for her to sport her spirit.
Make These: Miniparfaits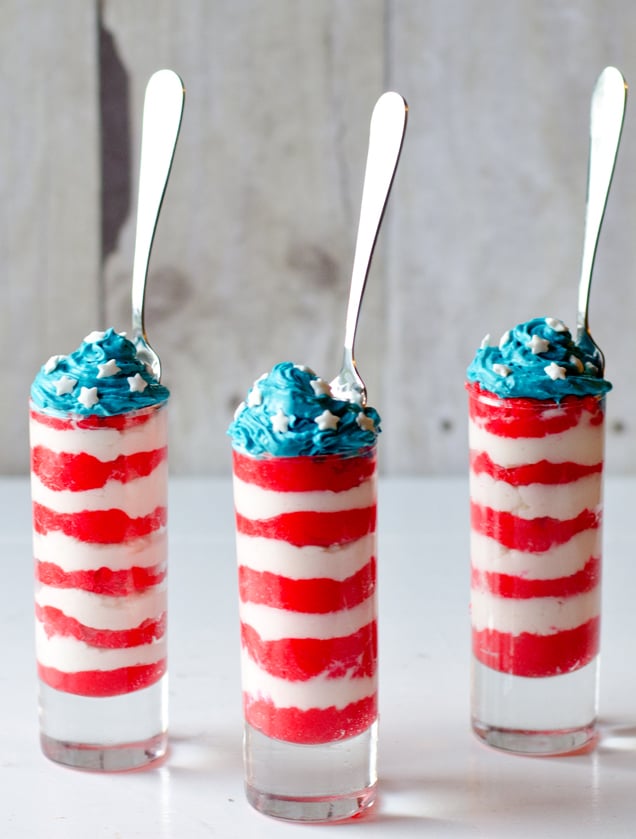 The combination of cherry-almond cookie dough and whipped cream cheese is almost explosive in these miniparfaits [118].
Source: Bubbly Nature Creations [119]
Make These: Marshmallow Pops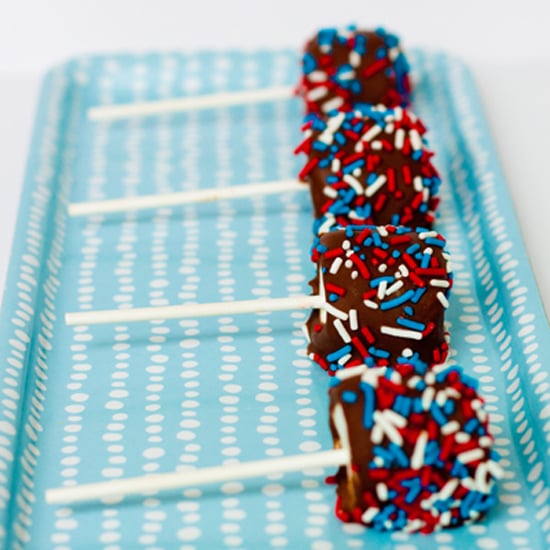 Marshmallow pops [120] covered in chocolate, peanut butter, and sprinkles can be made ahead of time and refrigerated.
Source: Sweet Treats & More [121]
Wear This: Janie and Jack Dress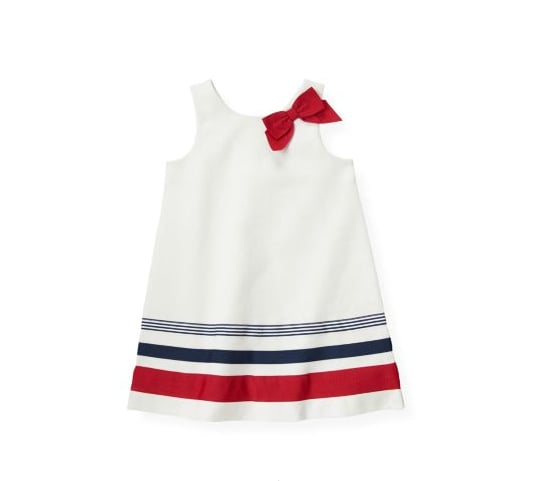 The ribbon detail on this Janie and Jack dress [122] ($47, originally $59) adds a sweet touch.
Wear This: Kohl's Tank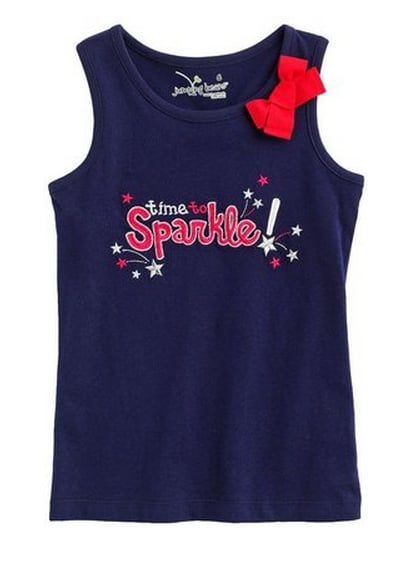 How sweet is this Jumping Beans time to sparkle tank [123] ($7, originally $16).
Wear This: Brooks Brothers Dress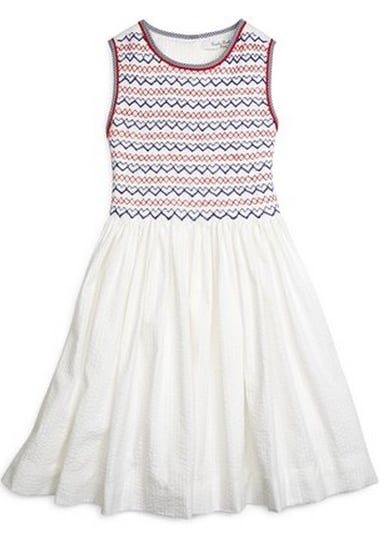 A classic Brooks Brothers Sleeveless Smocked White Seersucker Dress [124] ($75) is a most appropriate way to dress for the holiday.
Wear This: Carter's Skirt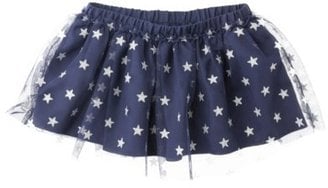 She'll look like a star wearing this Carter's Fourth of July skirt [125] ($6, originally $7).
Make These: Cupcake Liner Fireworks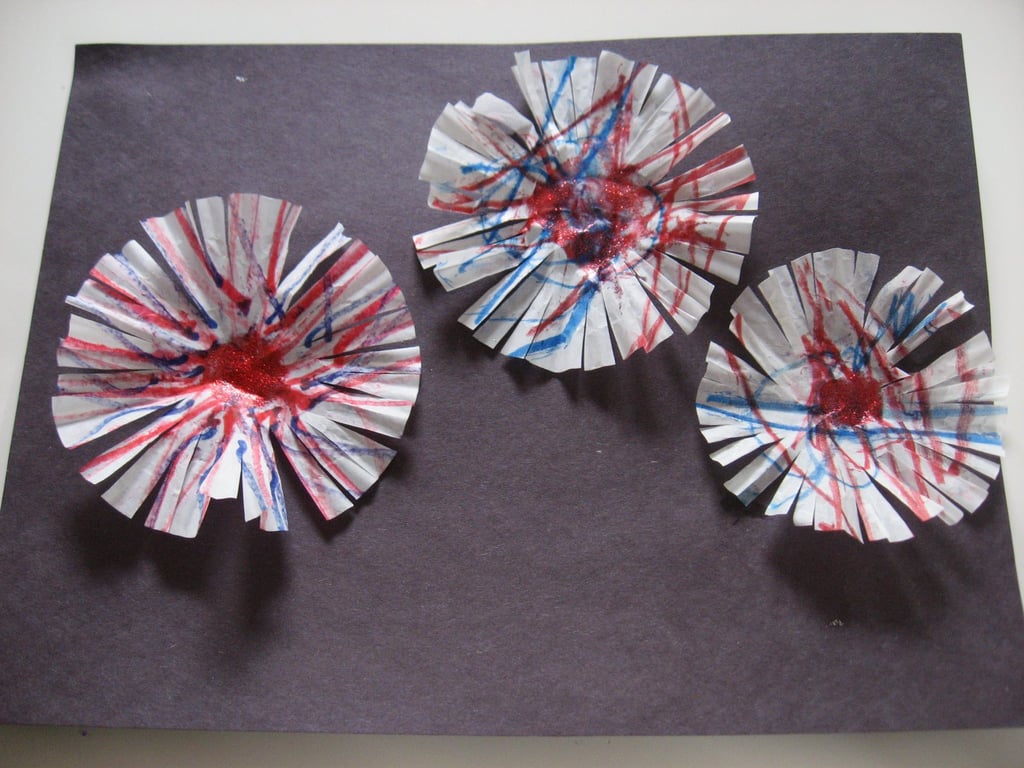 Gather black construction paper, cupcake liners, markers, glitter, scissors, and glue and follow these instructions [126] to create these cute paper fireworks.
Source: No Time For Flashcards [127]
Make This: Fireworks Centerpiece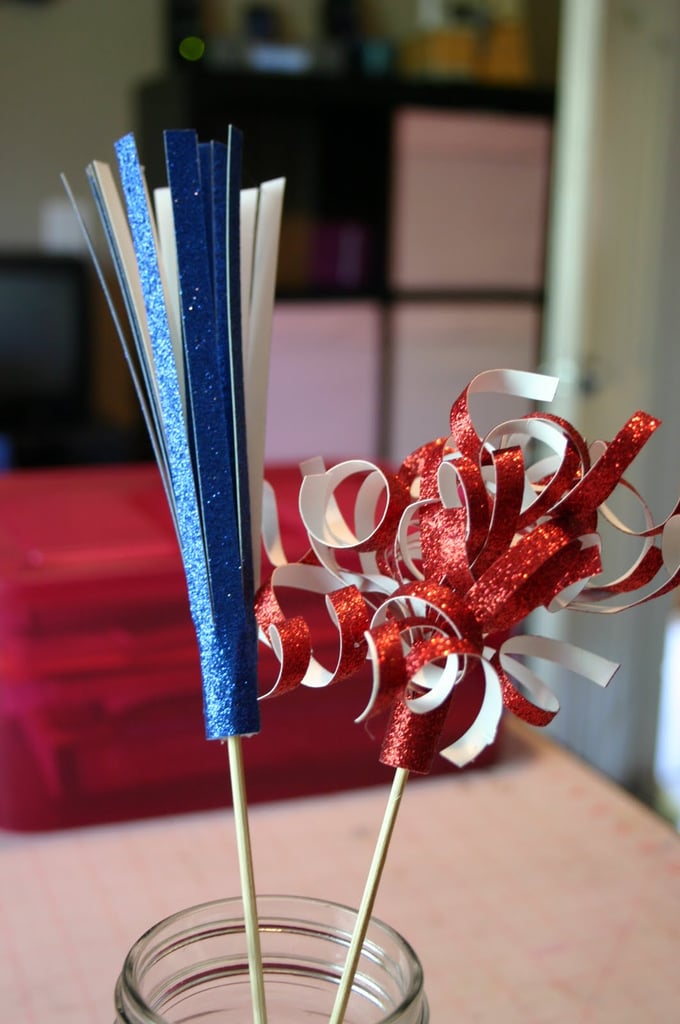 Glittered card stock, shish kebab sticks, and straws are all you need to make this cool fireworks centerpiece [128], which we're betting your kids will love to pull apart and play with!
Source: Being Creative to Keep My Sanity [129]
Make This: Patriotic Caramel Corn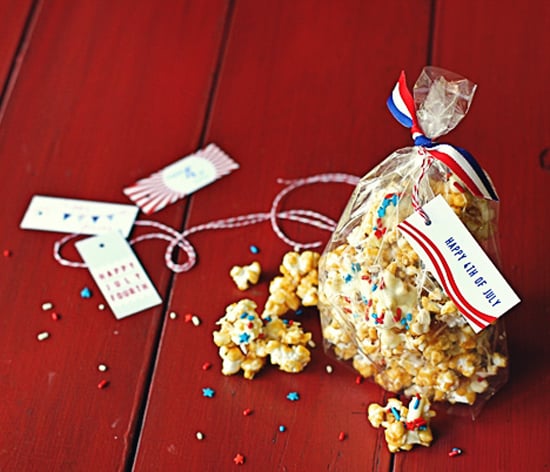 Caramel corn [130] drizzled with white candy melts and red, white, and blue sprinkles turns caramel corn into a patriotic treat.
Source: A Farm Girl Dabbles [131]
Bake This: Cake Pops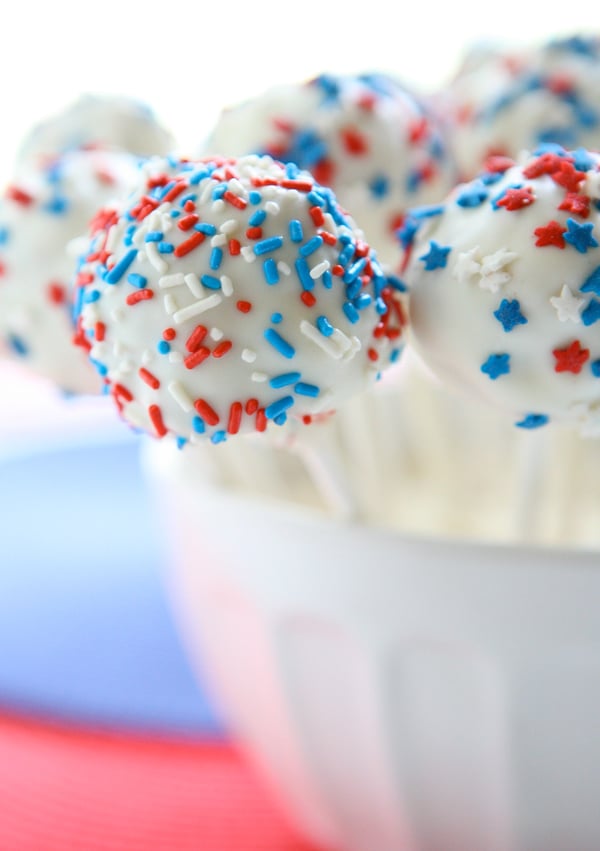 Sprinkles both inside and out make these cake pops [132] beautifully patriotic.
Source: Eclectic Recipes [133]
Wear These: Gap Swim Trunks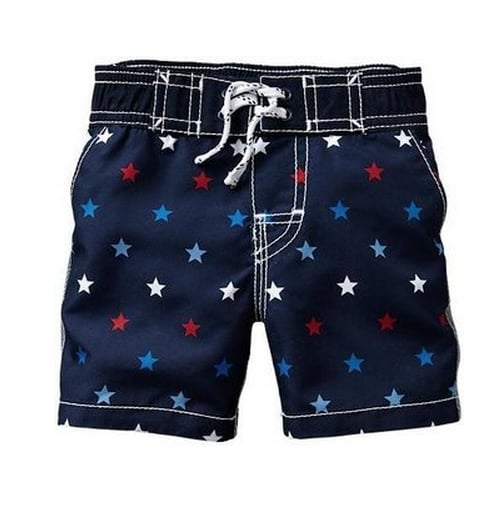 Gap's star swim trunks [134] ($20) come in sizes for baby boys 0-24 months old.