The recent announcement that a Frozen ride is coming to Epcot [1] has sparked a new wave of Frozen mania (though we're willing to bet that for many of your children, the obsession never really subsided). So let's transform that enthusiasm into creativity! We've searched the web for 23 of the cutest crafts out there, courtesy of some ubertalented bloggers. Keep reading, and get inspired to build your own snowman, make your own sparkly snow, or stage an ice block race!
Source: Sisters Suitcase Blog [2]
Frozen Ice Sensory Play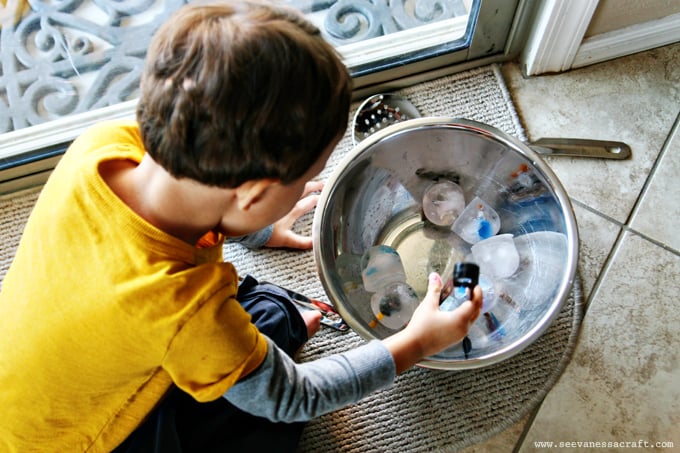 See Vanessa Craft has come up with the smartest way to put those baby food freezer trays back to work! What's more appropriate for a Frozen fan than some frozen sensory fun [3]?
Source: See Vanessa Craft [4]
Frozen Sensory Bin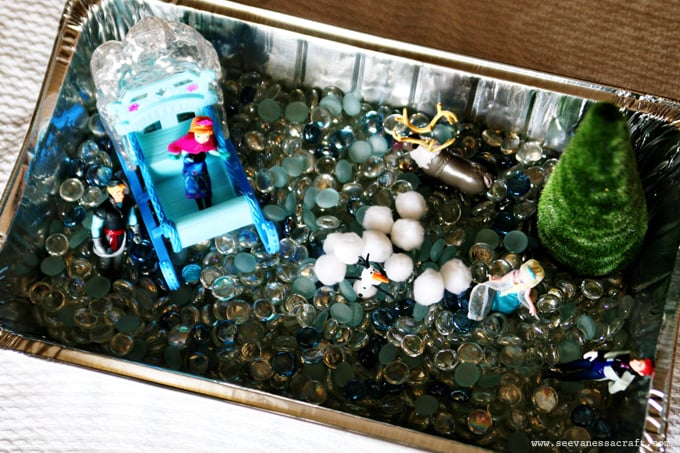 Once your kids are past the phase of putting everything into their mouths, you can use those little gems that fill up fish bowls or vases as a base for a sensory play bin [5] that can be easily altered as new toys are acquired.
Source: See Vanessa Craft [6]
Winter Wonderland Wands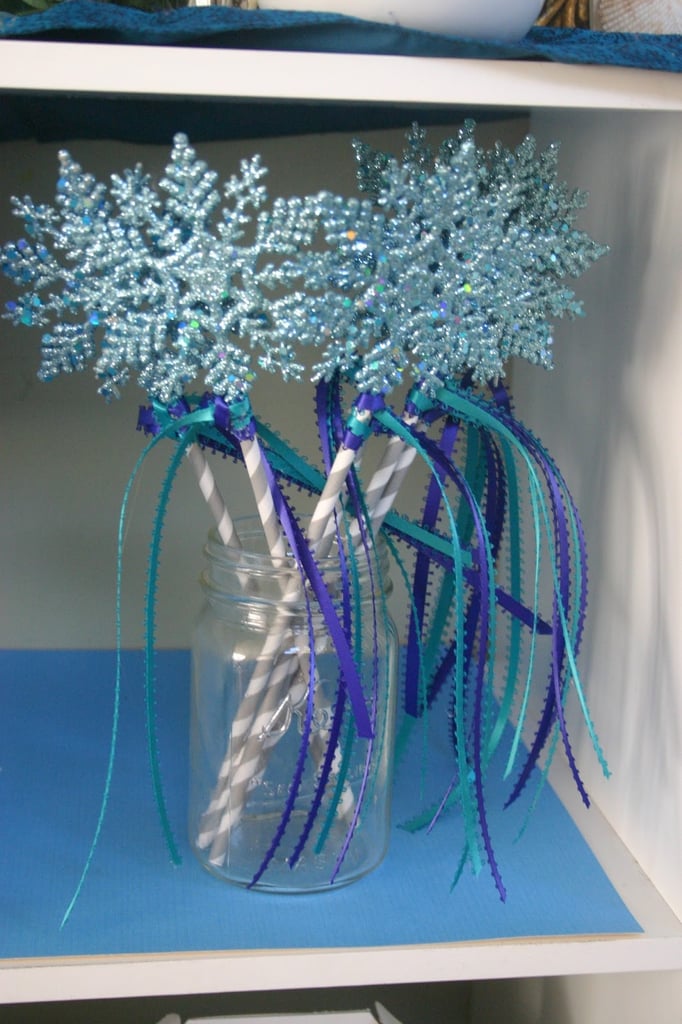 Your pretty princess can choose from one of two Winter Wonderland Wand [7] designs over on Bonne Nouvelle's website.
Source: Bonne Nouvelle [8]
Puzzle Piece Snowflake Ornaments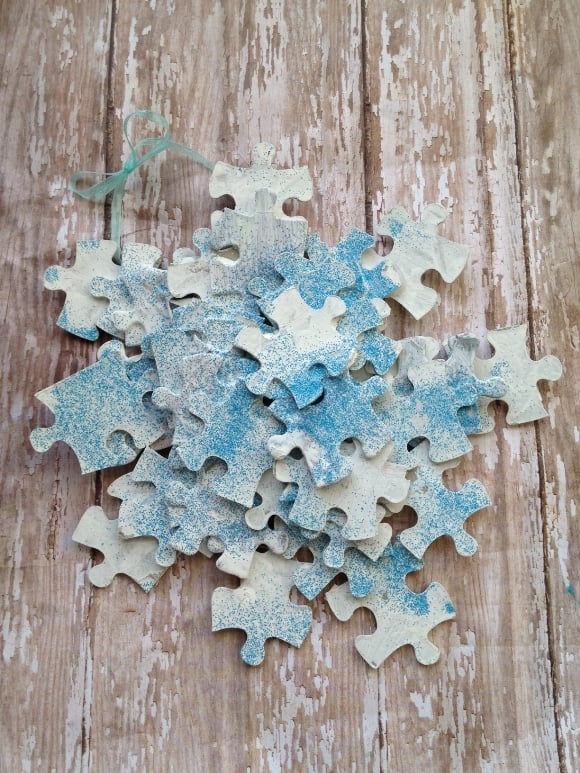 If you don't mind getting a little messy, this snowflake ornament craft [9] from My Kids Guide is easy to do, and all but foolproof.
Source: My Kids Guide [10]
Erupting Snow Recipe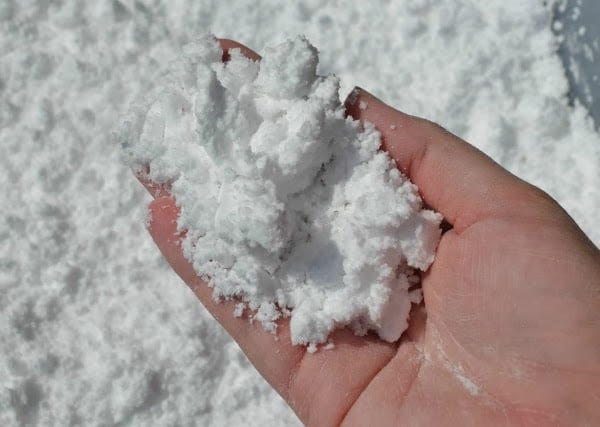 Who says that it has to be Winter for it to snow [11]?!
Source: Growing a Jeweled Rose [12]
DIY Olaf Shirts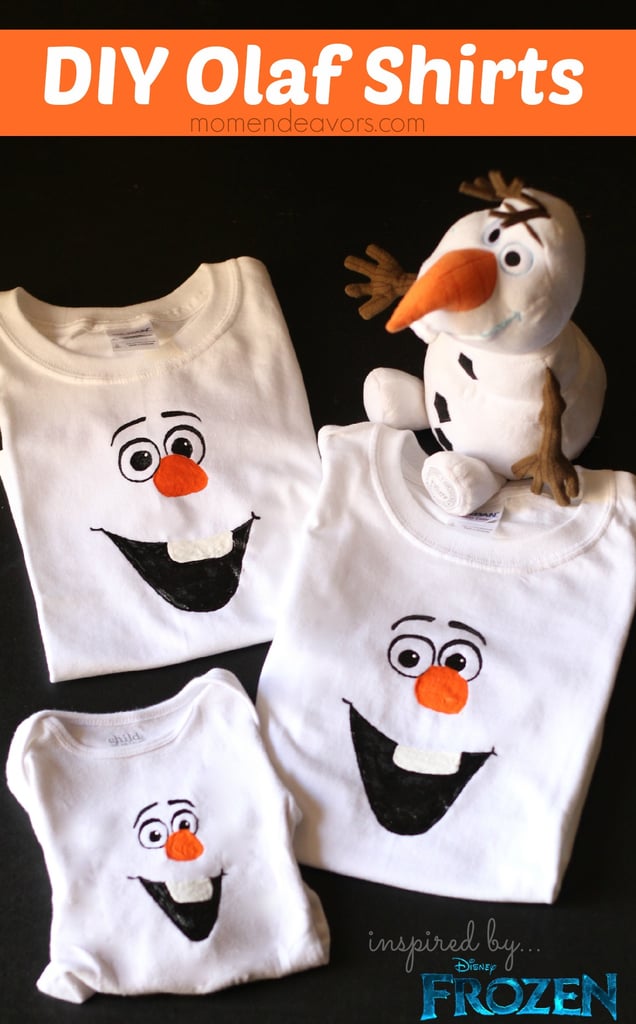 Wear your love for everyone's favorite snowman by following Mom Endeavors' easy Olaf t-shirt tutorial [13].
Source: Mom Endeavors [14]
Olaf Mason Jar Snow Globes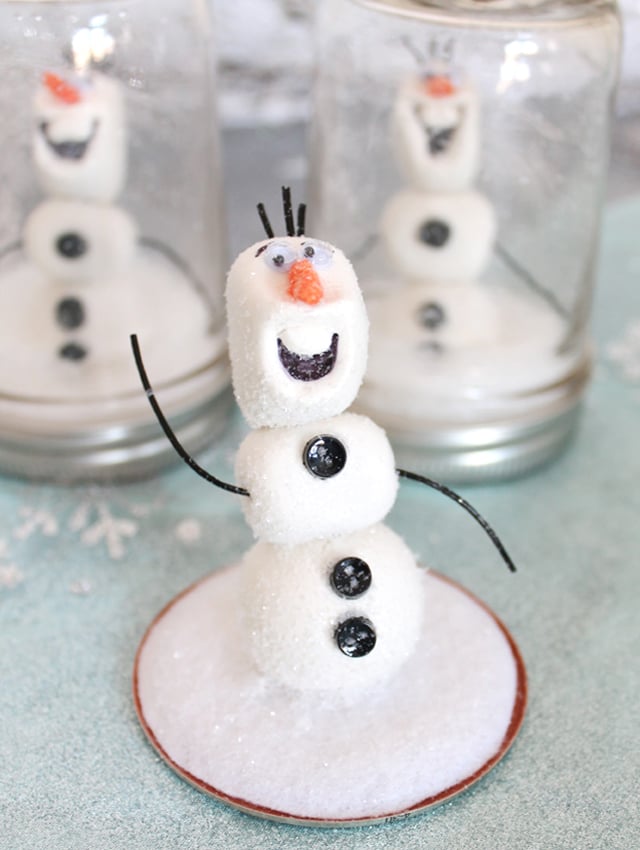 For our money, it's tough to beat a good mason jar project, and this sweet Olaf snow globe [15] would make a great rainy day activity.
Source: Sisters Suitcase Blog [16]
Frozen Ice Block Races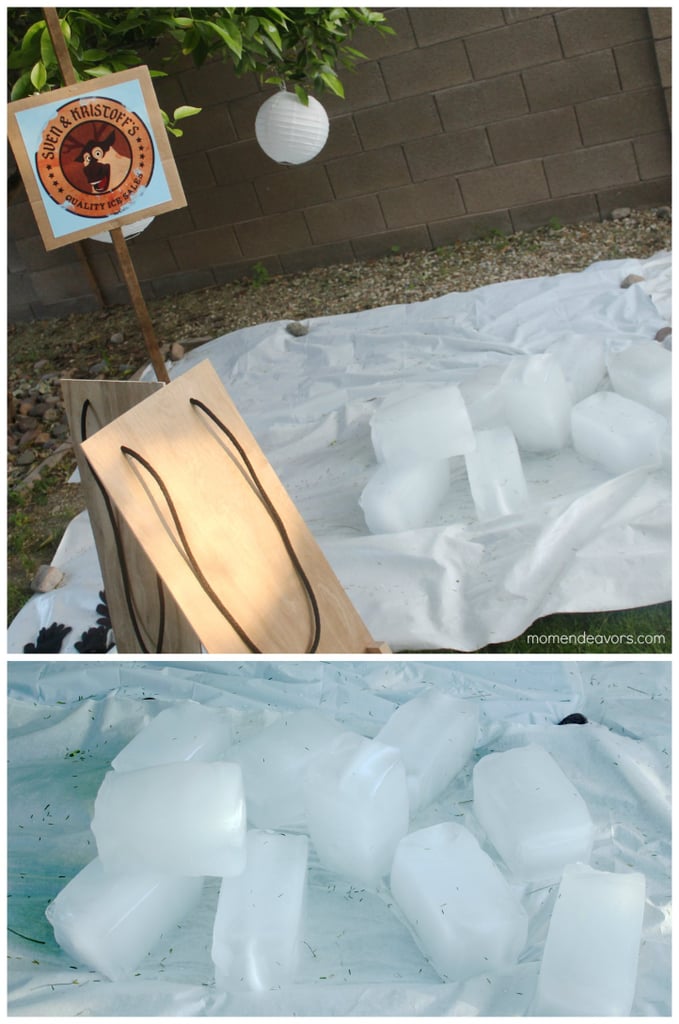 Let energetic kids channel their inner Sven and Kristoff with this action-packed party game — ice block races [17]!
Source: Mom Endeavors [18]
Elsa Crowns and Sven Antlers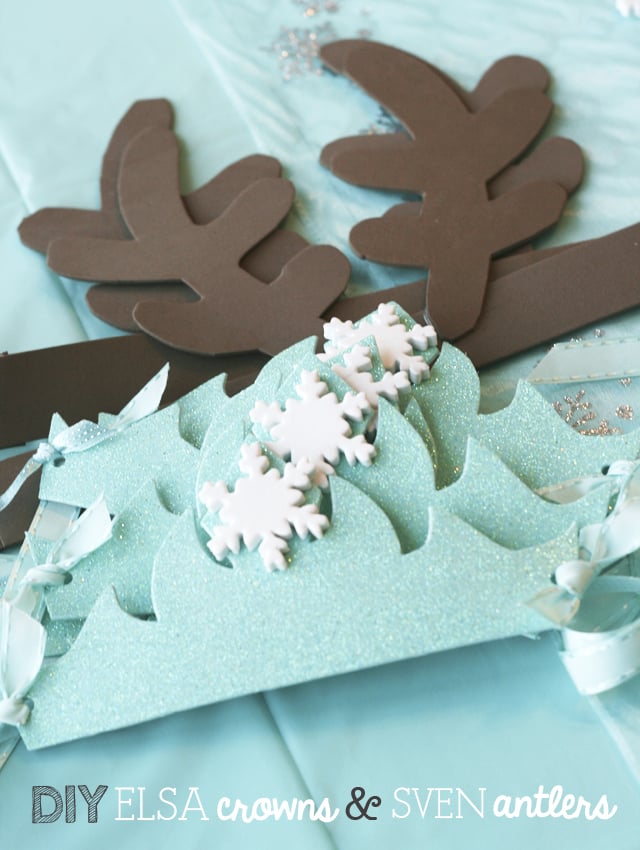 Perfect for playing dress-up or as DIY [19] party favors, these Elsa crowns and Sven antlers [20] will appease girls and boys alike.
Source: Sisters Suitcase Blog [21]
Printable Frozen Pals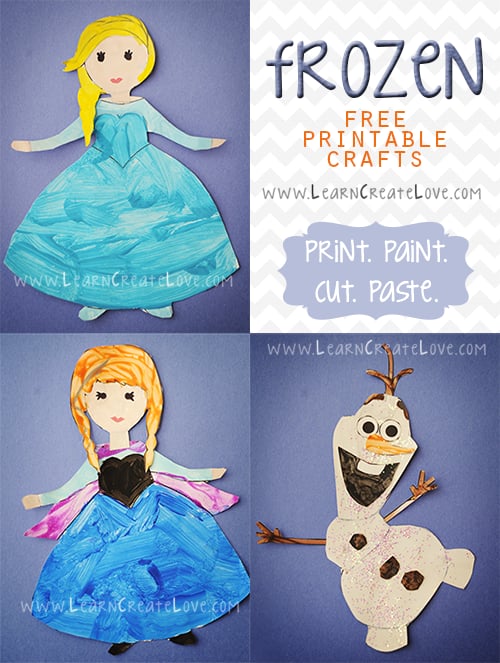 What your kids decide to do with these printable Frozen characters [22] is entirely up to them — paint, color, bedazzle . . . the sky's the limit!
Source: Learn Create Love [23]
Shivery Snow Paint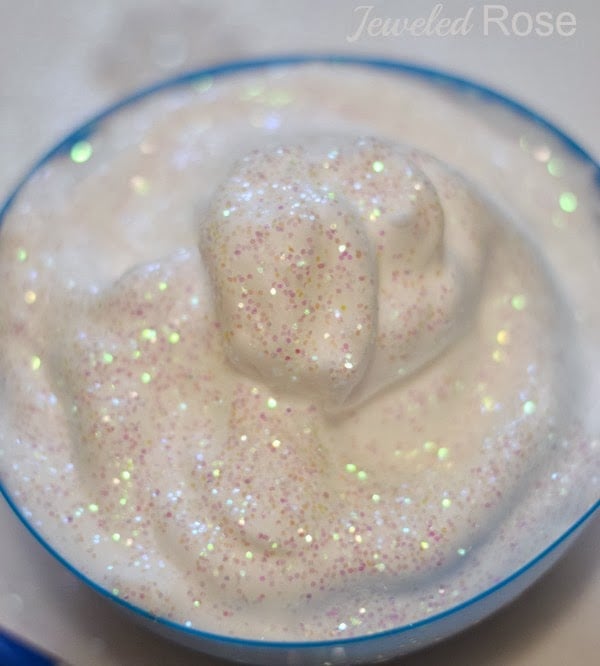 The possibilities of what to do with this homemade paint from Growing a Jeweled Rose [24] are endless.
Source: Growing a Jeweled Rose [25]
Icy Snow Gloves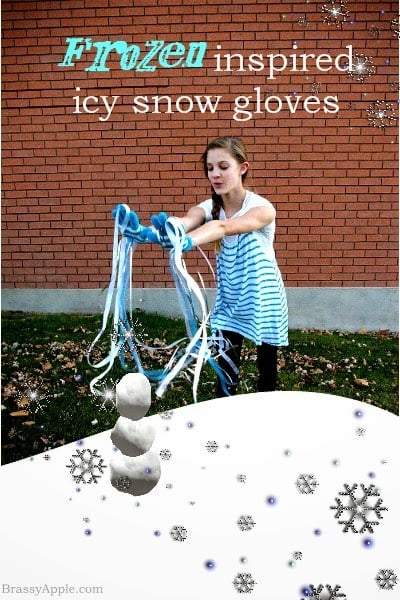 Get your Elsa fan casting "snow and ice" around with these fun Icy Snow Gloves [26].
Source: Brassy Apple [27]
No-Sew Elsa Cape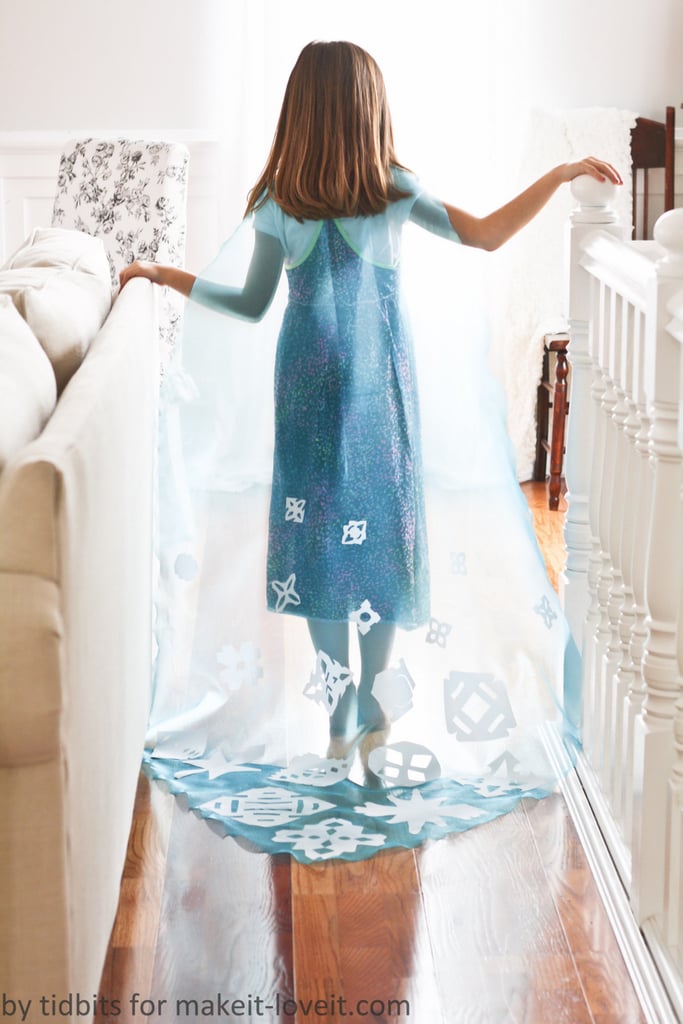 Mama is probably going to need to step in on the first few steps (fire is involved), but girls will love stepping in at the end by helping to decorate their very own No-Sew Elsa Cape [28].
Source: Make It & Love It [29]
Cardboard Tube Olaf
We love crafts that use supplies we already have offhand — and the base of Crafts by Amanda's cute Cardboard Tube Olaf [30] is a toilet paper roll.
Source: Crafts by Amanda [31]
Frozen Ice Palace Fort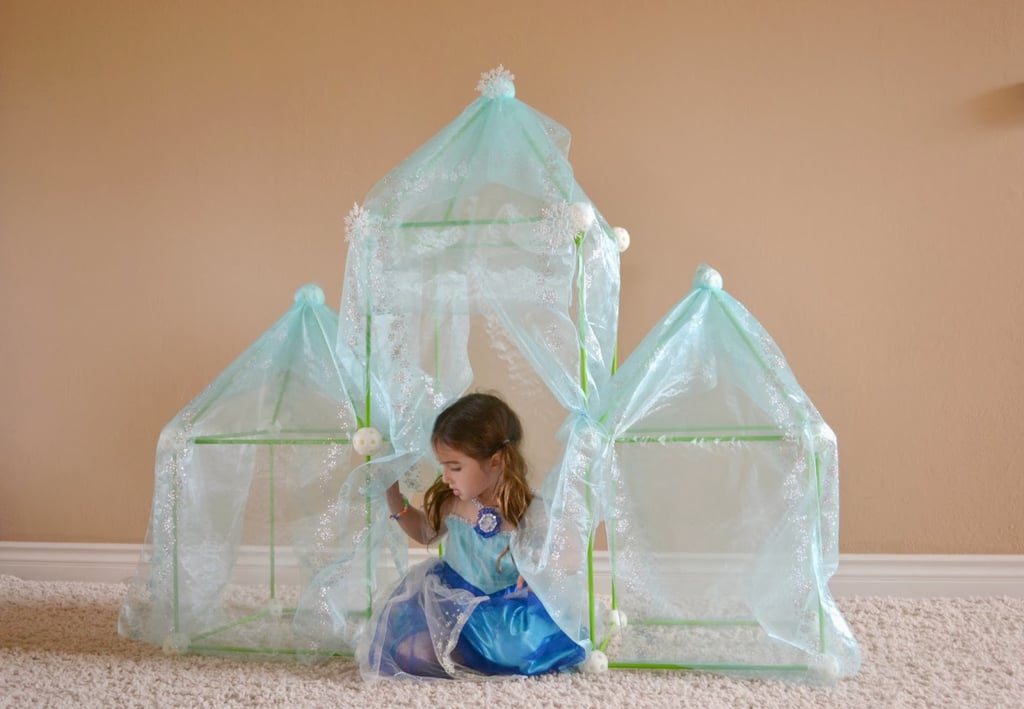 If you already own a Crazy Forts [32] ($55) set then you are ahead of the game in making this awesome Ice Palace Fort [33].
Source: Mommy Testers [34]
DIY Frozen Shirt
With just a little bit of supervision from mama, Kiddos will love making their very own Frozen Shirt [35].
Source: Brie Brie Blooms [36]
Blizzard in a Jar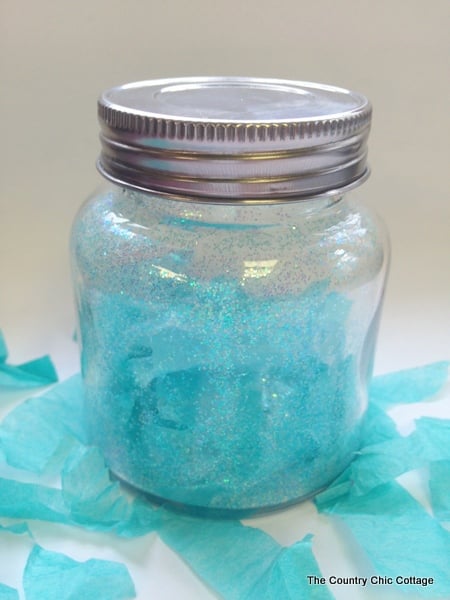 This Blizzard in a Jar [37] is super simple to make and Frozen lovers (and kids who are even lukewarm on the flick) will love shaking up their very own sparkly blizzard.
Source: The Country Chic Cottage [38]
Glittery Foil Icicles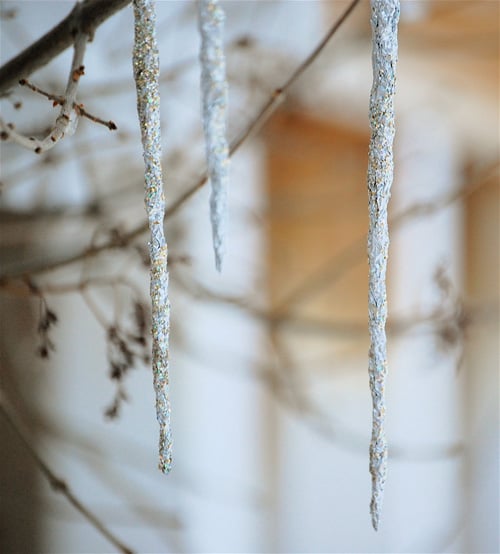 You won't believe how easy these Glittery Foil Icicles [39] are to do! Kids will love to hang them in their rooms, outside, or anywhere their imagination takes them.
Source: Bella Dia [40]
Doily Snowflakes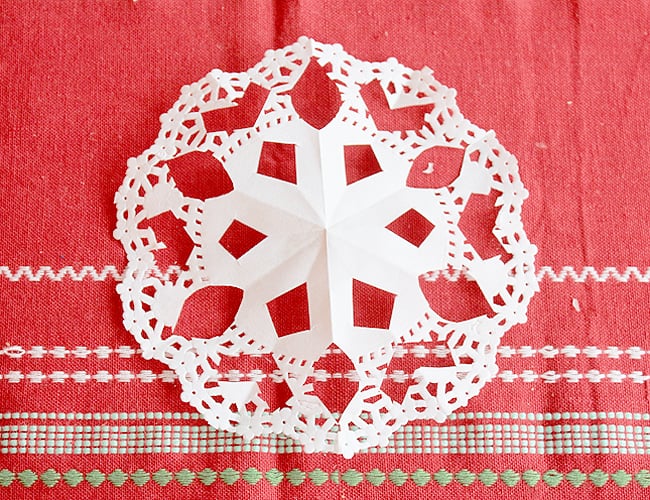 Grab a pair of scissors and a few doilies and your tot will be amazed at the beautiful doily snowflakes [41] she can make, and One Good Thing By Jillee has perfected the art of snowflake doily making along with the full instructions on how to turn them into a gorgeous garland.
Source: One Good Thing by Jillee [42]
Glittered Glue Snowflakes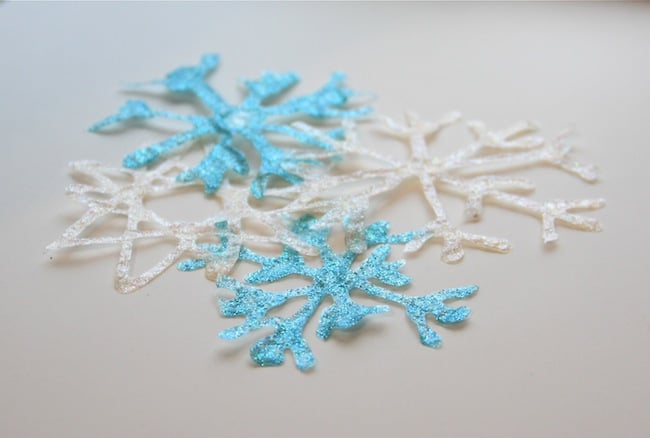 I haven't ever met a child who doesn't love to play with glittered glue, so these Glittered Glue Snowflakes [43] are an ace in the hole for your next crafting adventure.
Source: A Cowboy's Wife [44]
Frozen Inspired Rainbow Looms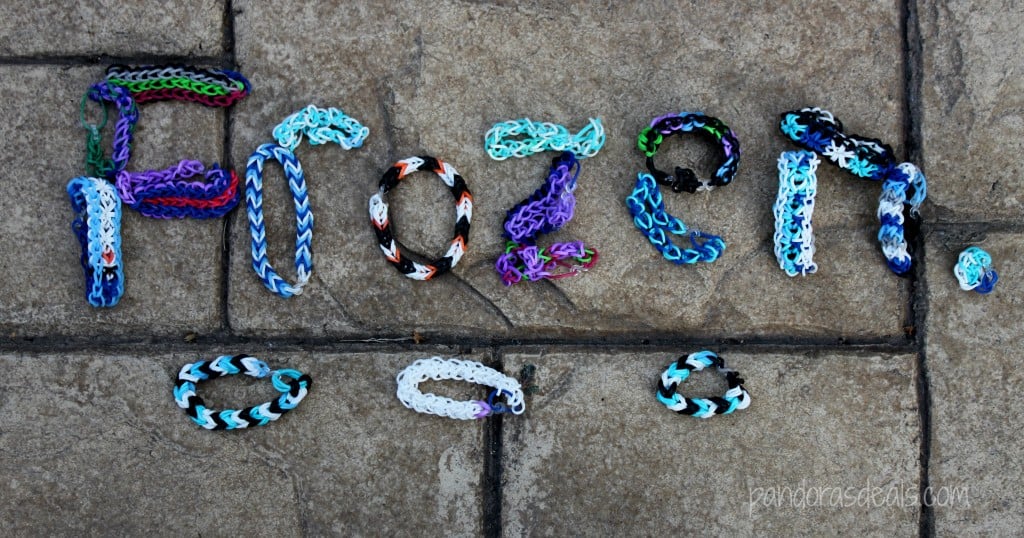 See Mom Click has some awesome ideas [45] for combining your tot's two current obsessions: rainbow loom and Frozen.
Source: See Mom Click [46]
Elsa's Ice Candy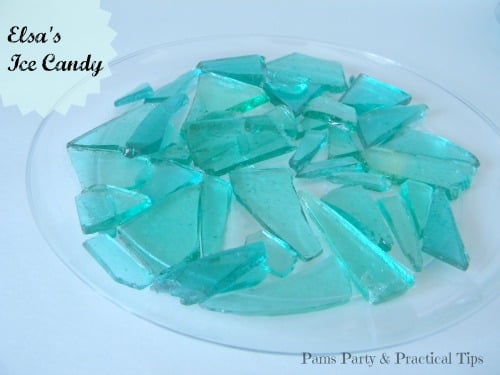 Candy making usually takes some skill, but Pam's Party and Practical Tips offers up a this idea for Elsa's Ice Candy [47] that even novice candy makers can complete — and children will love breaking it apart in the end (and eating it, of course).
Source: Pam's Party and Practical Tips [48]
Eco-Friendly Snow
You won't believe what these three versions of Artificial Snow [49] are made out of. Here's a hint: you probably have it all already!
Source: Pure Ella [50]