Pizza night doesn't have to be the same basic margherita every week. Give the delivery guy a break, and turn the classic pie on its head with a reinvented version of the family favorite. Making your own pie at home lets your family be in charge of ingredients and gets everyone involved in making a tasty and healthy dinner. These fresh, new pizza creations might surprise you — and one may become your family's new favorite!
Mushroom Cap Pizza Bites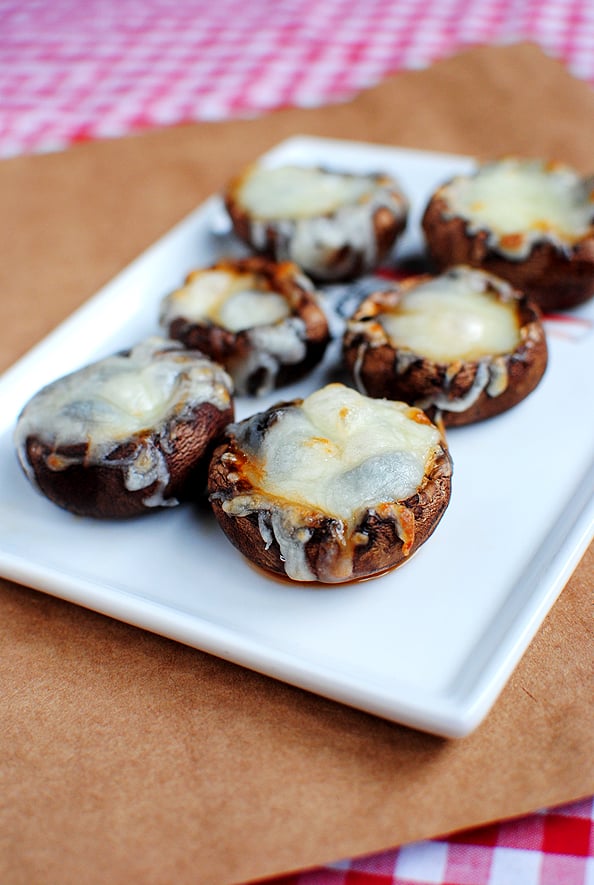 Even if your child isn't a mushroom fan, Iowa Girl Eats will entice him to try with this recipe for Mushroom Cap Pizza Bites [4]. Get your tot in the kitchen and get cooking with this family-friendly recipe!
Pizza Muffins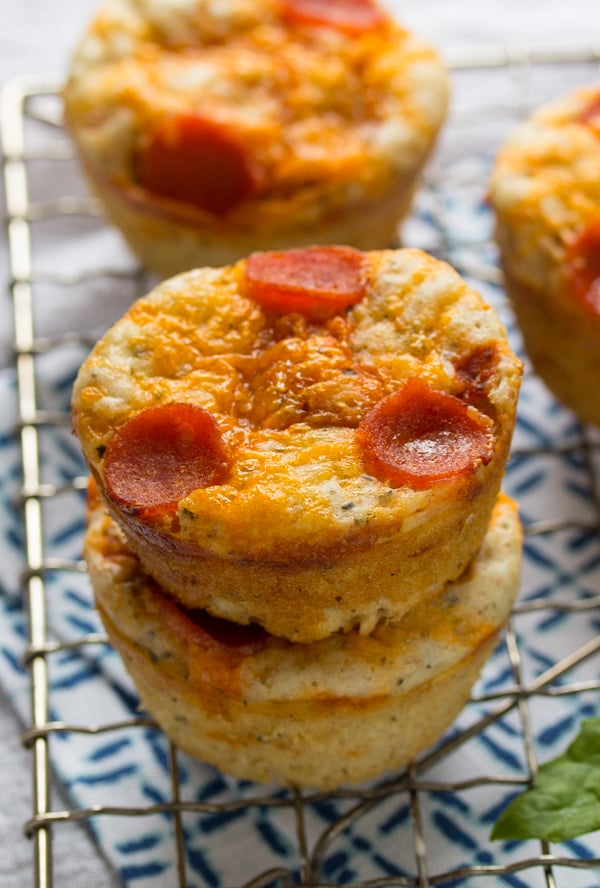 Want the pizza but not the mess? These Whole Wheat Pepperoni Pizza Muffins [5] are perfect for on-the-go eaters who want something tasty. Perfect for a quick meal or entertaining a gaggle of kids, this recipe is sure to please.
Baked Potato Skins "Pepperoni Pizza"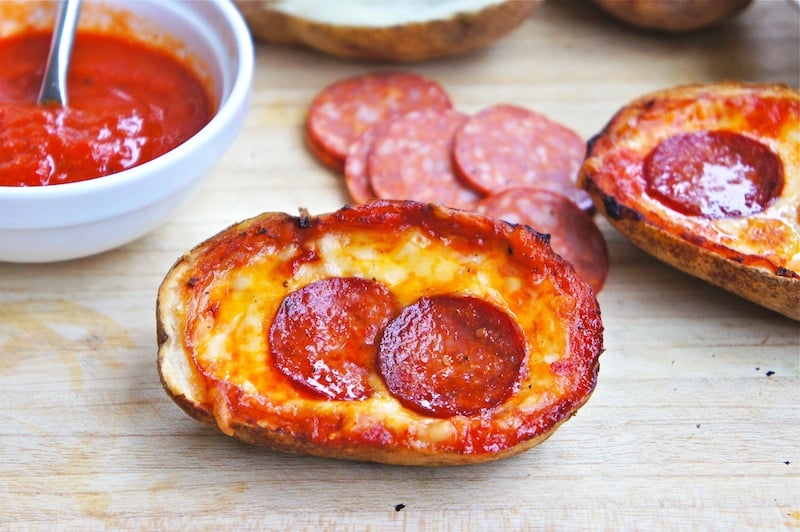 Baked potato and pizza? This might be the best reinvented pizza recipe ever! Sea Salt With Food offers a recipe [6] that will have your family drooling.
Mini Cauliflower Pizzas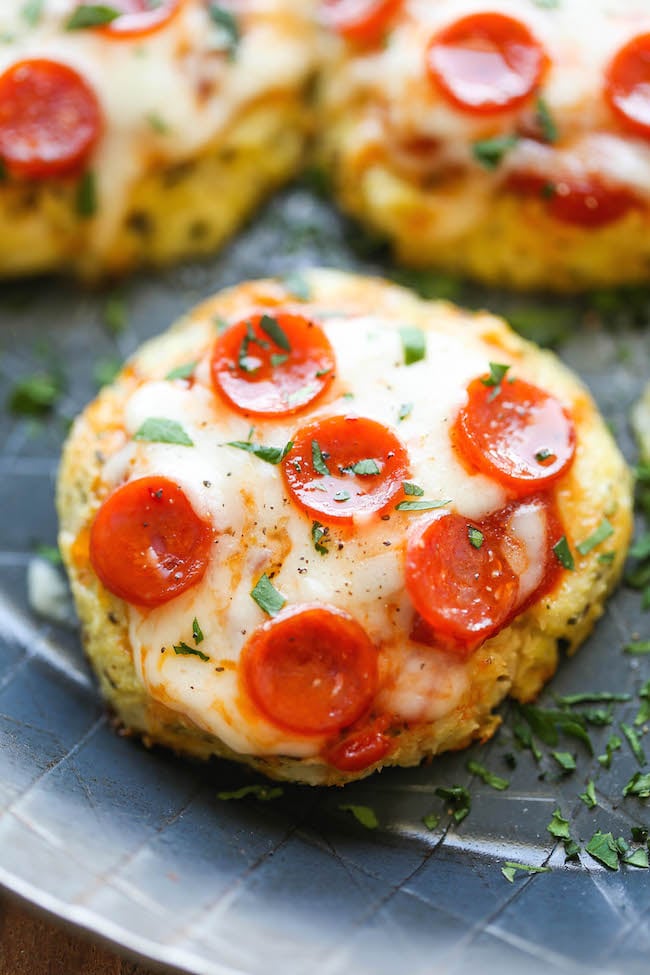 Yes, we know your kids love those itty-bitty pizza bites, so why not make them a bit healthier? For something simple, Damn Delicous offers this easy-to-make, family-friendly recipe [7] with a cauliflower crust that comes in at 98.5 calories per pizza.
Pizza Pasta Bake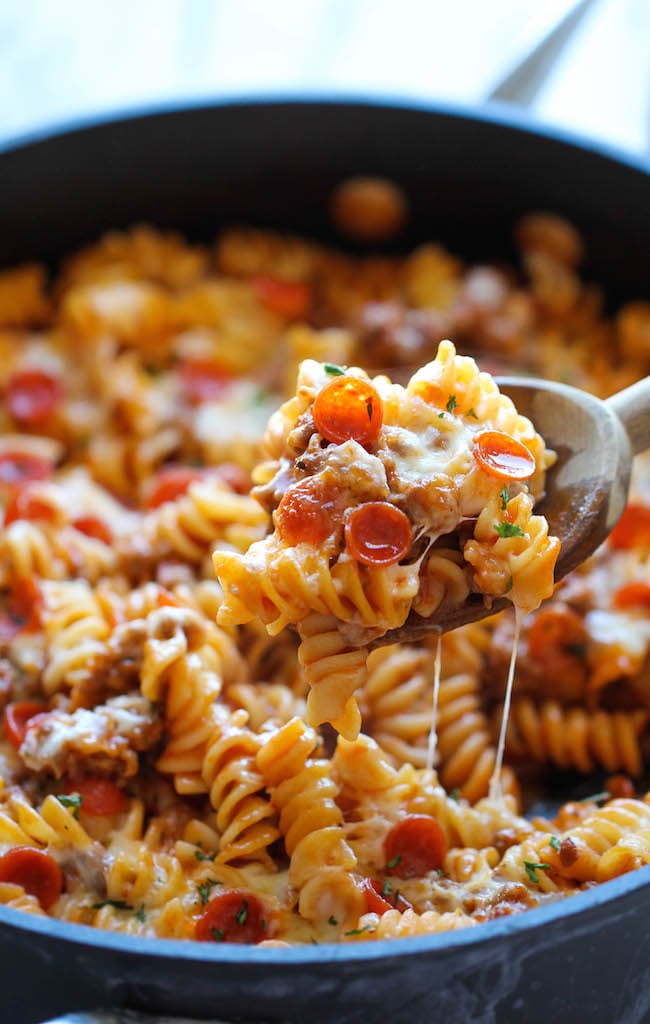 If your family loves pizza and pasta, then this is the recipe for you! Try this pizza pasta bake [8] for a bake that combines the best of both.
Source: Eclectic Recipes [9]
Spiralized Sweet Potato Pizza Bake with Turkey Bacon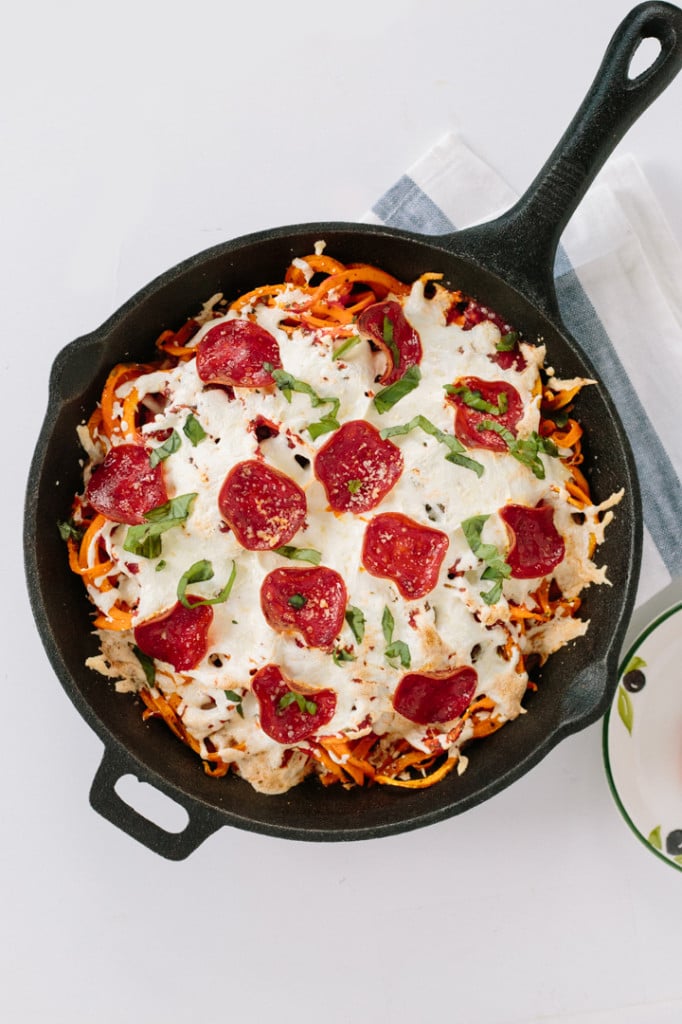 For a fun (and healthy!!) take on the original, try this Spiralized Sweet Potato Pizza Bake with Turkey Bacon [10]. The sweetness of the potatoes is counteracted by the saltiness of the turkey bacon for a great bite each time!
Prosciutto-Wrapped Pizza Cups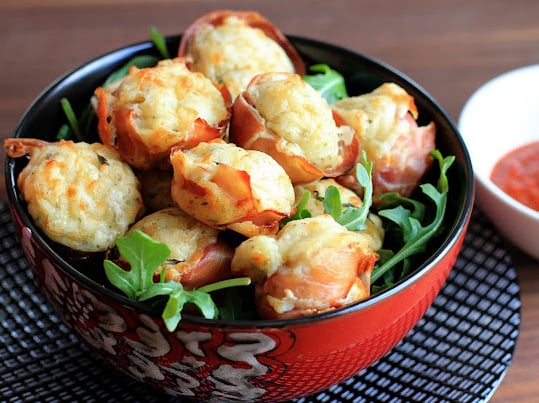 Muffin tin to the rescue! This fun Prosciutto-Wrapped Pizza Cups recipe [11] from A Bitter Sweet Wife wraps savory prosciutto around dollops of creamy cheese filling for a wonderful reinvented pizza treat.
Zucchini Pizza Bites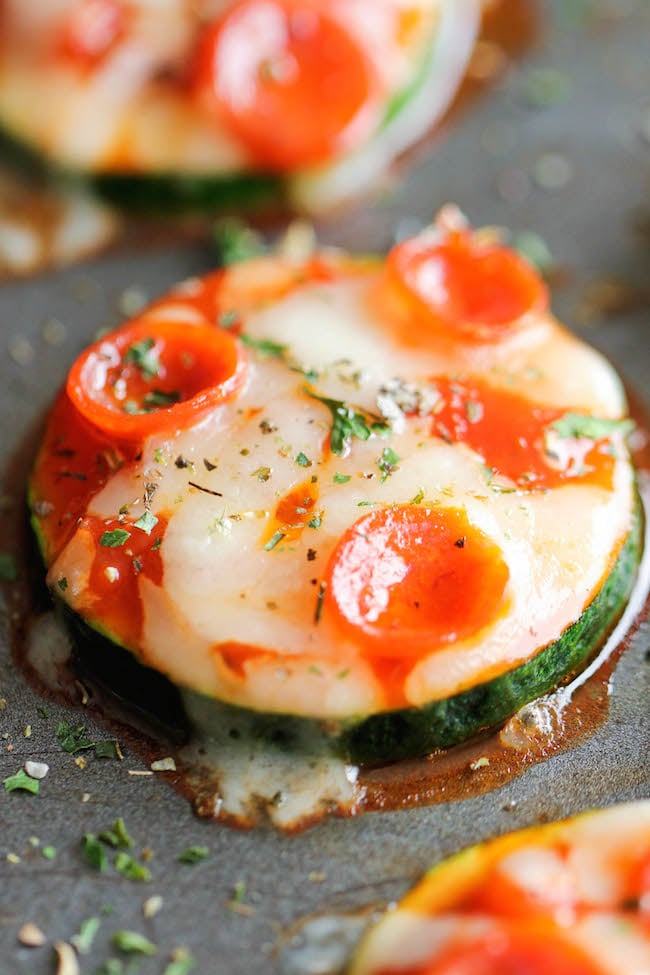 A fun and easy way to get kids to eat a green (!) vegetable, these Zucchini Pizza Bites [12] will pass muster with even the pickiest eaters!