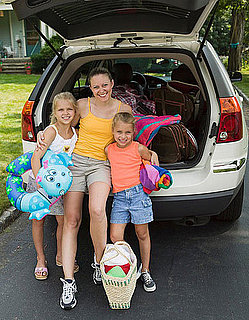 I'm
about to pop
which means my maternity leave is likely just days away. While I've
always been a working mother
, I can't wait to gain
stay-at-home mom
status for a few months. I've done it twice before when my daughter and son were born and loved every minute — even those that were covered in spit-up. While spending so much
quality time with my kids
is the obvious perk, there are others that are often overlooked. Here's my list!
I get to drop off and pick up my kids from school and get more involved in their daily activities.
Impromptu trips to the park don't revolve around my work deadlines.
An 8 a.m. trip to the grocery store is less stressful than weekend ones.
Forget scheduling meetings or appointments, life is all about playdates!
Sweats and sneakers is a totally acceptable outfit.
My kids will get my undivided attention (well, it will be divided between the three of them!)
What is or was your favorite thing about being a stay-at-home mom? Join our The Mommy Club over in our LilSugar community and share your stories! Here's a detailed guide to posting questions or posts to groups if you are new to the PopSugar Community.