Editor's note: The following is a guest post written by Annabel Karmel [1], the British children's chef and kiddie cookbook author. This week Annabel shares tips for feeding tots after school without spoiling their dinners.
When children come home from school they are usually starving. Most children tend to head straight for the chips or biscuits, as they are the only things to snack on, but these have high levels of salt, sugar and saturated fat in them, so if you have time try making some snacks yourself that we be more delicious and nutritious for them.
It is important to spend a little time making some healthy snacks they can eat when they get home, but that won't spoil their appetites.
Keep the fruit bowl full; so that the children can help themselves, or you can always spend a few minutes cutting up a selection of fruit and put it on bamboo skewers or thin plastic straws. Raw vegetables or pita bread with a tasty dip or wraps also make good nutritious snacks and are easy for your children to help themselves to from the fridge.
. . . Annabel
Have a picky eater that refuses to eat his greens or a lil girl who is begging to be your sous chef, but you don't know how she can help? Submit your cooking and feeding questions to The Children's Table [2] group over in the LilSugar Community [3] and we'll have Annabel answer the questions each month!
Baked Parsnip and Sweet Potato Chips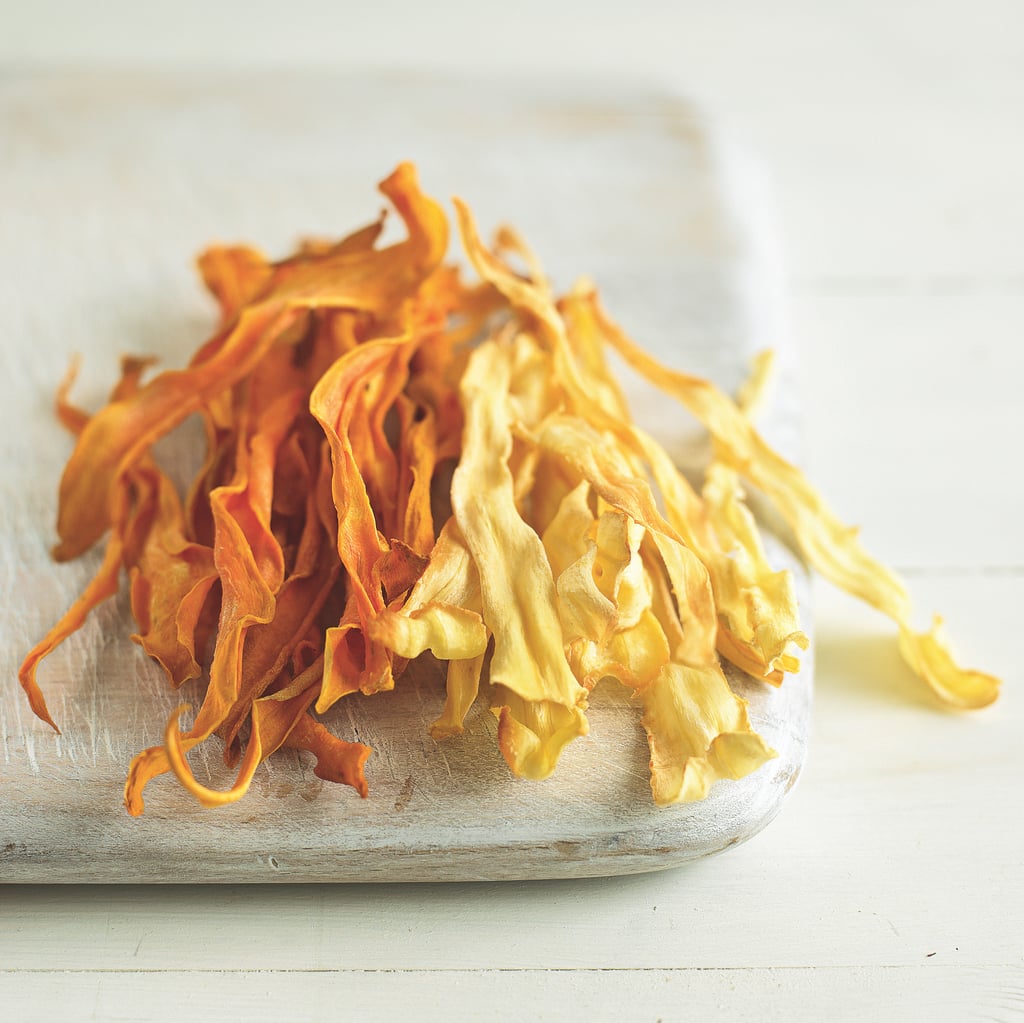 These chips [4] are easy to make and great for kids as they are naturally slightly sweet and very delicious. They are baked, rather than fried so healthier than store-bought chips.
Skewers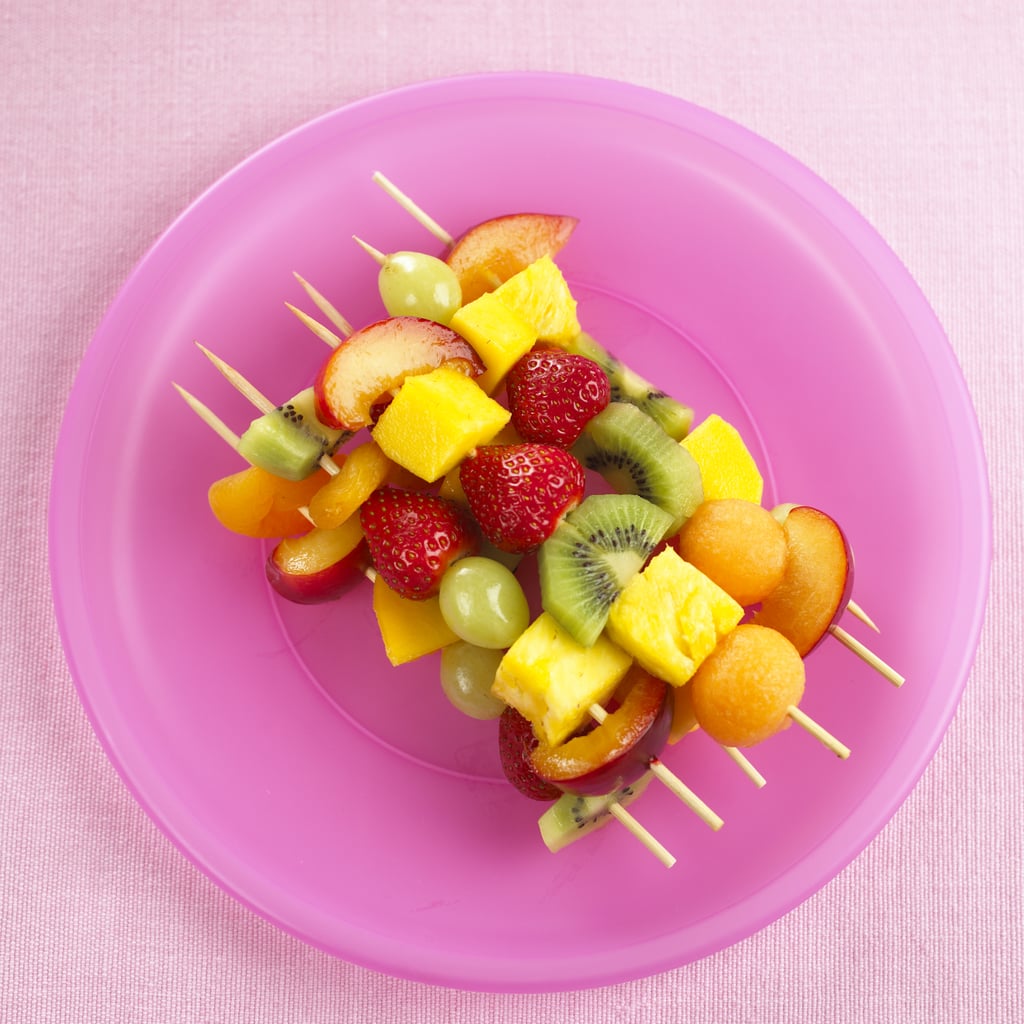 You can make sweet or savory skewers. For the sticks you can use bamboo skewers or thin plastic straws. Either cut up a variety of fruits such as melon, mango, pineapple and strawberries. Or try some of the savory combinations below:


Chicken Tikka with cucumber
Slices of ham or turkey rolled up and interspersed with cubes of cheese and wedges of pineapple
Cherry tomatoes and mozzarella cheese
Cucumber, carrot, red pepper and cubes of gruyere or Emmenthal
Cooked prawns with cherry tomatoes and cucumber
Apple and cheese
Dips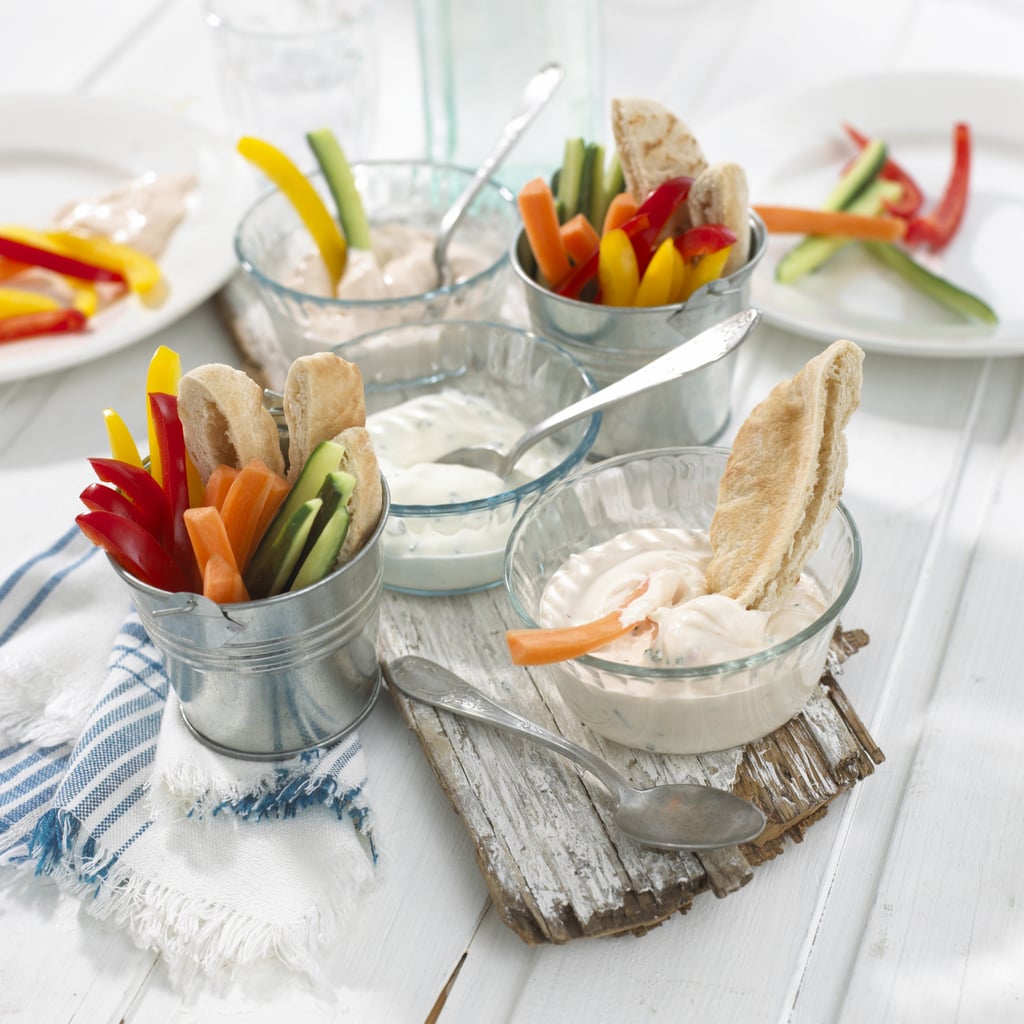 Dips are ideal for a quick after-school snack. You can serve with cucumber, carrot, sweet pepper sticks, cherry tomatoes, and pita bread or try some more unusual vegetables for dipping like sweet sugar snap peas. Try these Sweet Chili with Cream Cheese [5], Thousand Island [6], or Ranch [7] dips and see how fast the kids get dunking!
Mexican Egg Wrap
Scrambled eggs with a little kick, like these Mexican Egg Wraps [8], are great served inside a warm tortilla. Eggs provide an excellent source of protein, vitamins and minerals. Contrary to popular belief, we should not avoid eggs because they contain some dietary cholesterol – confusingly the amount of saturated fat you eat affects your blood cholesterol levels more than dietary cholesterol. Eggs are relatively low in saturated fat. Egg yolks are a good source of iron and most of the goodness in eggs is in the yolk.
Chinese Chicken Wrap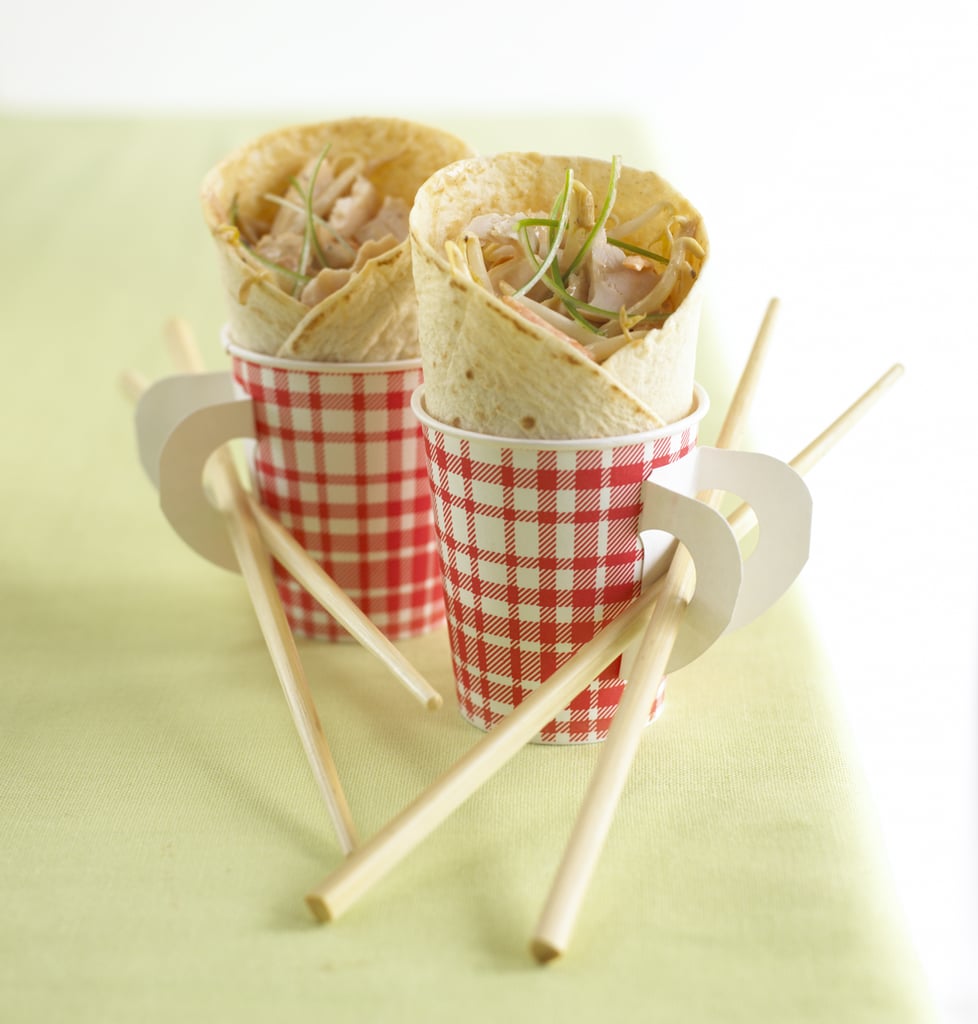 This is one of my favorite fillings for a wrap. The Chinese Chicken Wrap [9] is a sort of cheat's version of Chinese duck in pancakes.