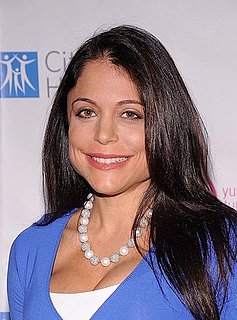 A baby changes everything...even Bethenny Frankel! The
Real Housewife of New York City
and new mama twittered about her infant daughter, Bryn, who she affectionately calls "chickpea." The skinny girl recently admitted that her bundle of joy is the first wee one she's wrapped her arms around.
She tweeted
:
This baby has been an attitude adjustment. I'm in heaven. Your advice & sentiments have been so helpful & calming. I had never even held a baby.
Was this also true for you?