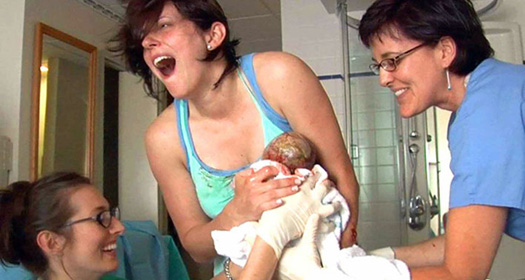 It looks like Gisele isn't the only mama-to-be opting to
bring her lil one into the world at home
. A new study from the
Centers for Disease Control
shows that after a 15-year decline,
homebirths
have risen 5 percent over the past five years. The period of study, which predates Gisele's at-home water birth and Ricki Lake's
homebirth advocacy flick
, found that the average woman who chooses to have a non-hospital birth is a non-Hispanic white woman over the age of 25 who already has a child at home. She is most likely to have a midwife attend the event, with 61 percent of births attended by these professionals. Expectant women who live in Vermont and Montana are also more likely to choose a homebirth, as their states had the highest percentages of deliveries outside a hospital. Have you considered a home birth? If so, why?