Whether it's been on your calendar for months or it comes as news to you, today is National Hot Dog Day! While hot dogs may not hold a place of honor on the food pyramid, they do make a perfect kid-friendly summertime splurge every now and again. From the classic grilled dog on a bun to some unexpected twists (pizza dogs, anyone?), we've found 11 ways for you and your family to honor the good old-fashioned American favorite today.
Pigs in a Blanket — 2 Ways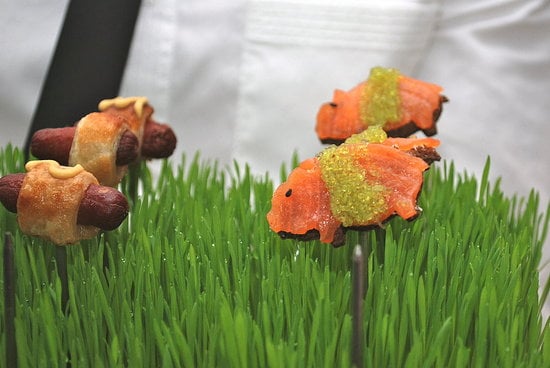 Peter Callahan's fun twist on pigs in a blanket [1] offers tots and grown-ups their own versions of the popular party dish.
Chili-Cheese Dog Casserole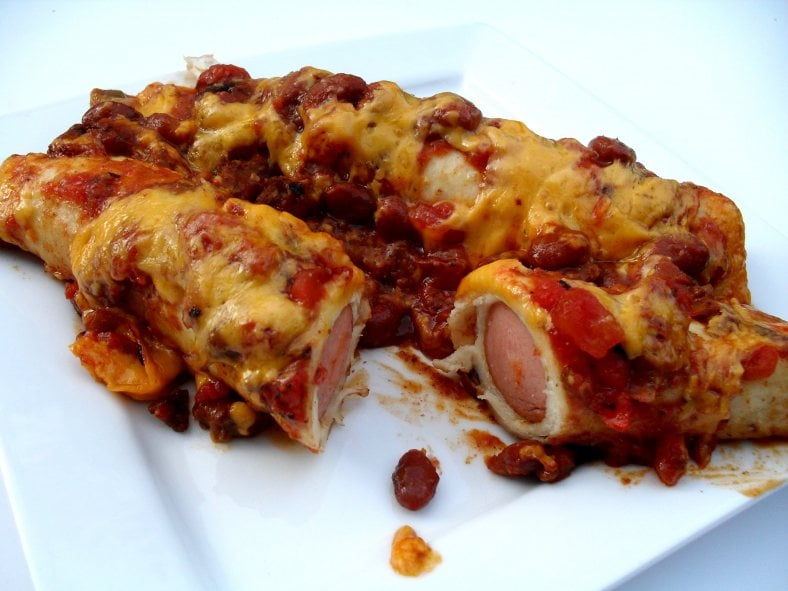 This four-ingredient casserole is seriously family-friendly comfort food. From Veronica's Cornucopia, this recipe [2] is sure to become a new hot dog favorite. Make a fresh salad to accompany this cheesy dish, and dinner is served!
Source: Veronica's Cornucopia [3]
Peach Salsa Dogs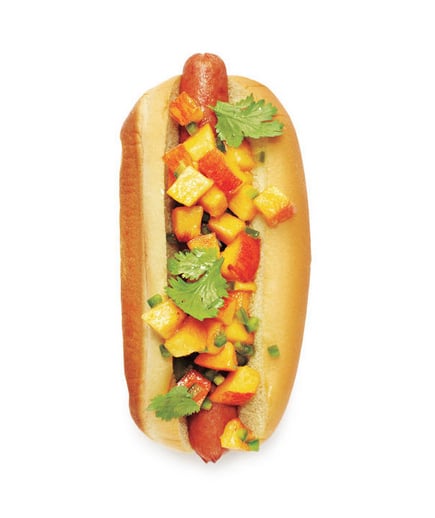 Summer-ready peach salsa dogs [4] are refreshing, are unexpected, and can be kicked up a notch (or not) with the addition of cilantro and jalapeños.
Source: Paul Sirisalee/Real Simple [5]
Seashell Pasta Bake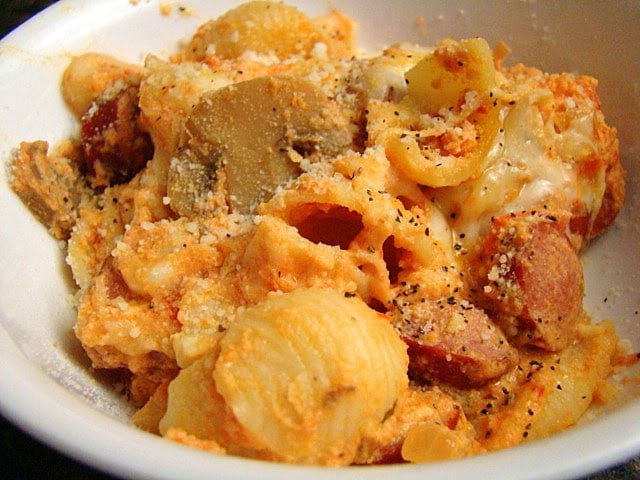 This simple hot dog casserole [6] can be on the table in less than 40 minutes, and you can customize it by adding your kids' favorite veggies to the mix.
Source: Cooking With Krista [7]
Bacon-Wrapped Hot Dogs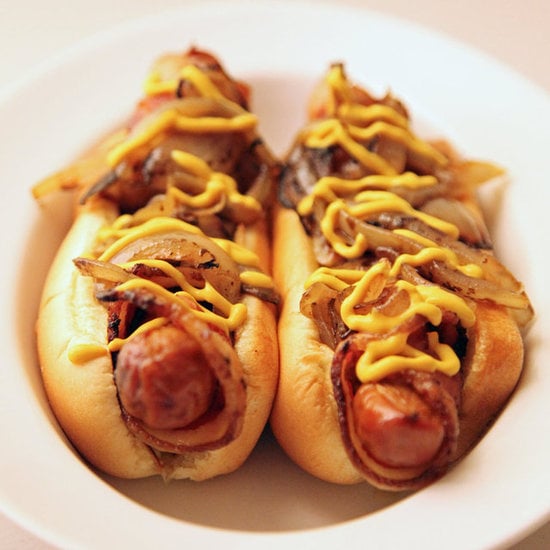 Caramelized onions and a crispy bacon coating give these bacon-wrapped dogs [8] a bit of gourmet flair.
Photo: Nicole Perry
Mini Corn Dog Muffins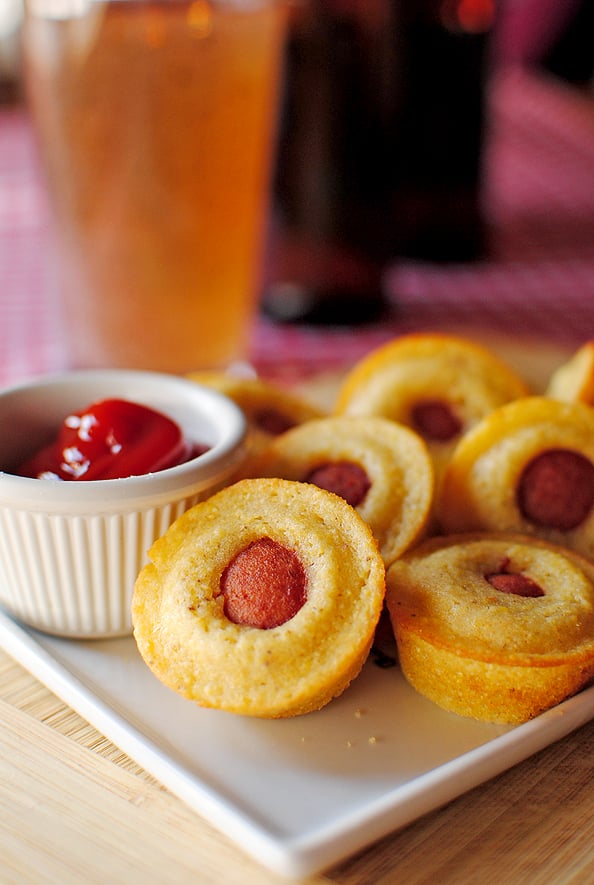 Perfect as a light dinner or afternoon snack, these mini corn dog muffins from Iowa Girl Eats [9] are so much fun! Serve them with a big salad or some grilled veggies for a well-balanced meal.
Source: Iowa Girl Eats [10]
Pizza Dogs
Put an Italian spin on all-American hot dogs with Real Simple's recipe for pizza dogs [11].
Source: Paul Sirisalee/Real Simple [12]
Hot Dog Pinwheels
Pie crust elevates the simple dog to new levels! Duh-licious offers a simple recipe [13] that the kids can even help make. Serve the hot dogs whole for dinner, or cut them up for a savory snack.
Source: Duh-licious [14]
Make a Hot Dog Bar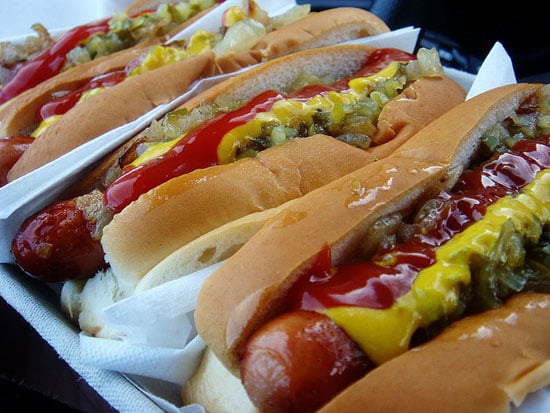 Follow these easy instructions on how to set up your own hot dog bar [15] from POPSUGAR Food. It's an interactive meal that you can enjoy as a family or with a larger group.
Hot Dog Mac and Cheese Casserole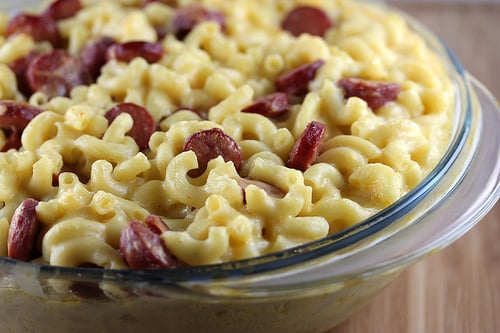 There's nothing more kid-friendly than hot dogs and homemade macaroni and cheese. Take the combo to the next level by combining the two into an easy casserole [16] that will make the whole family excited to sit down for dinner.
Source: BlogChef [17]
Grilled Hot Dog Skewers and Creamy Avocado Dip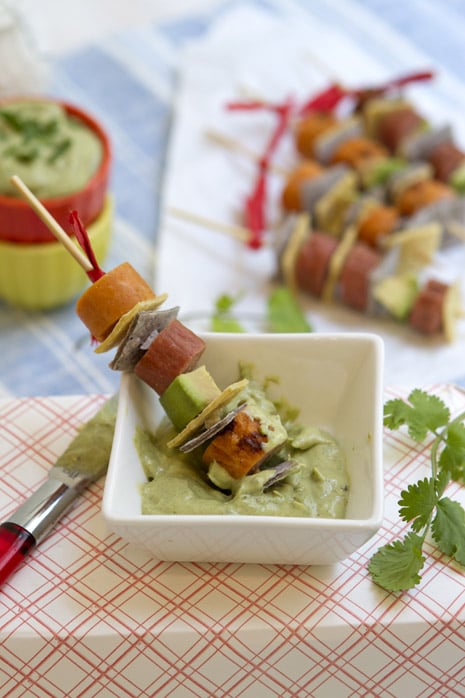 Swapping out buns for skewers, these hot dog dippers [18] from Family Fresh Cooking are a fun alternative to your traditional dog.
Source: Family Fresh Cooking [19]