Timing is everything, and as anyone familiar with basic biology knows, marriage isn't a necessary prequel to pregnancy. While many modern parents — including plenty of celebs [1] — eschew the traditional route of wedding bells before baby booties [2], there are just as many who want to keep up appearances, at least for the sake of traditional grandparents or gossipy co-workers.
While it's impossible for expectant mamas to maintain the facade until they're full-term (with the exception of those inexplicable few who wind up on I Didn't Know I Was Pregnant), there are some ways to keep a pregnancy under wraps — at least until after the honeymoon. Keep reading to check out these helpful tips that will allow you to hide your baby bump under a gorgeous wedding [3] gown.
Wear an Empire Waist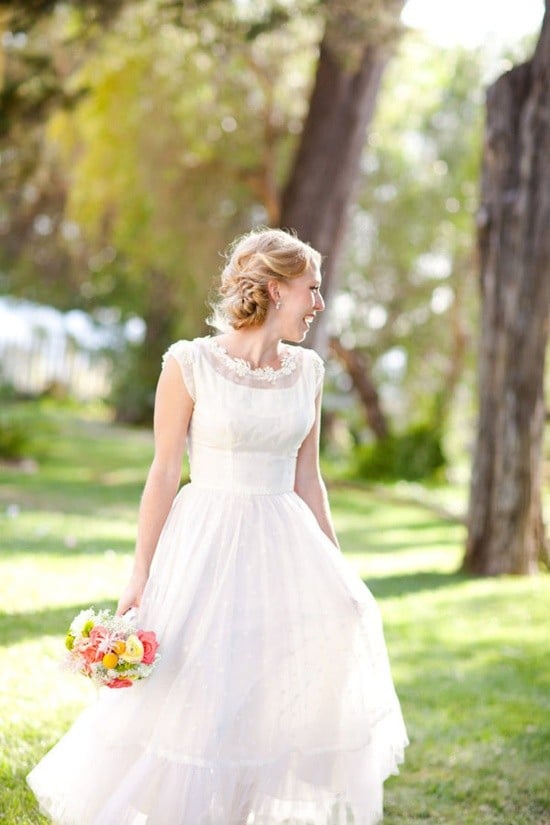 Luckily for newly pregnant ladies, the empire waist is a style with some staying power, both in day-to-day wear and wedding [4] dresses. There are tons of sophisticated options — check out these for inspiration [5] — that will conceal the beginnings of a baby bump without screaming "she's pregnant!"
Source: Flickr user monicanmay [6]
Blame It on the "Diet"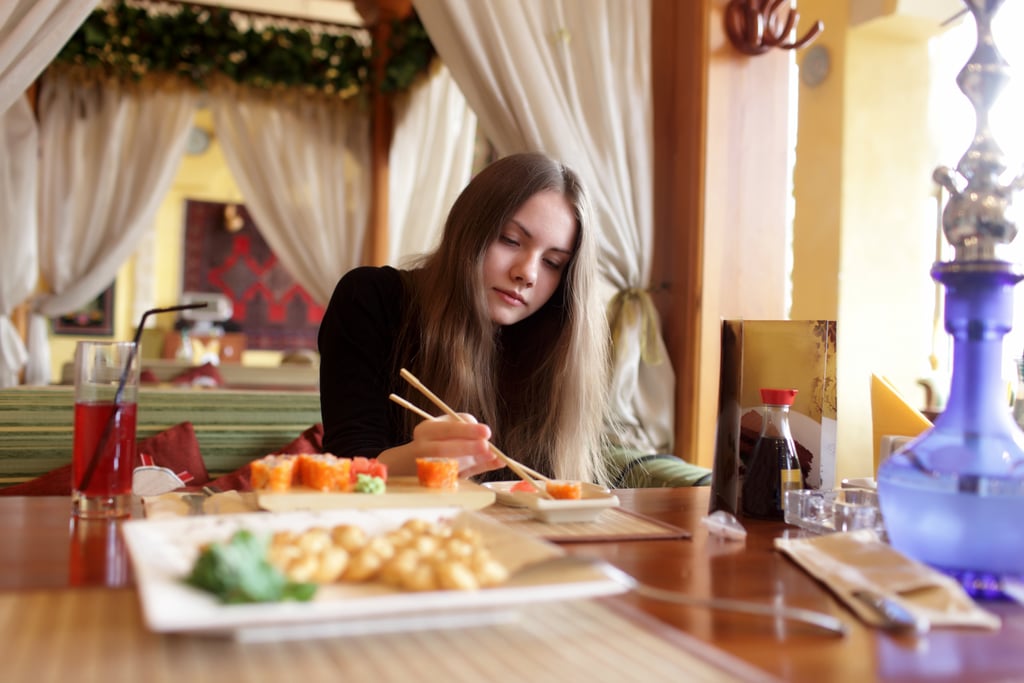 Lots of brides-to-be embark on ambitious prewedding diets or hire trainers to ensure they're in tip-top shape come wedding [7] day. While this probably doesn't apply to you if you're expecting, it's a convenient and easy excuse for not drinking, joining your friends for a sushi dinner, or digging into a plate of brie and crackers at a cocktail party.
Seek Some Support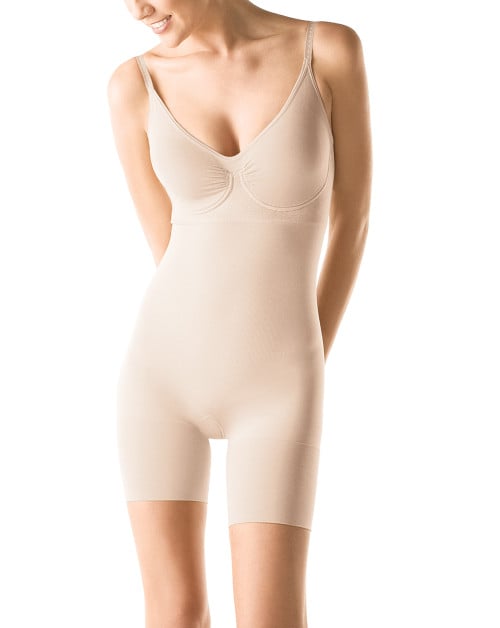 They may not be comfortable, but a pair of Spanx can get you through some equally uncomfortable accusations. Depending on how far along you are, this is the perfect way to hide your bumps without sacrificing the style of your dream dress.
Minimize Breast Size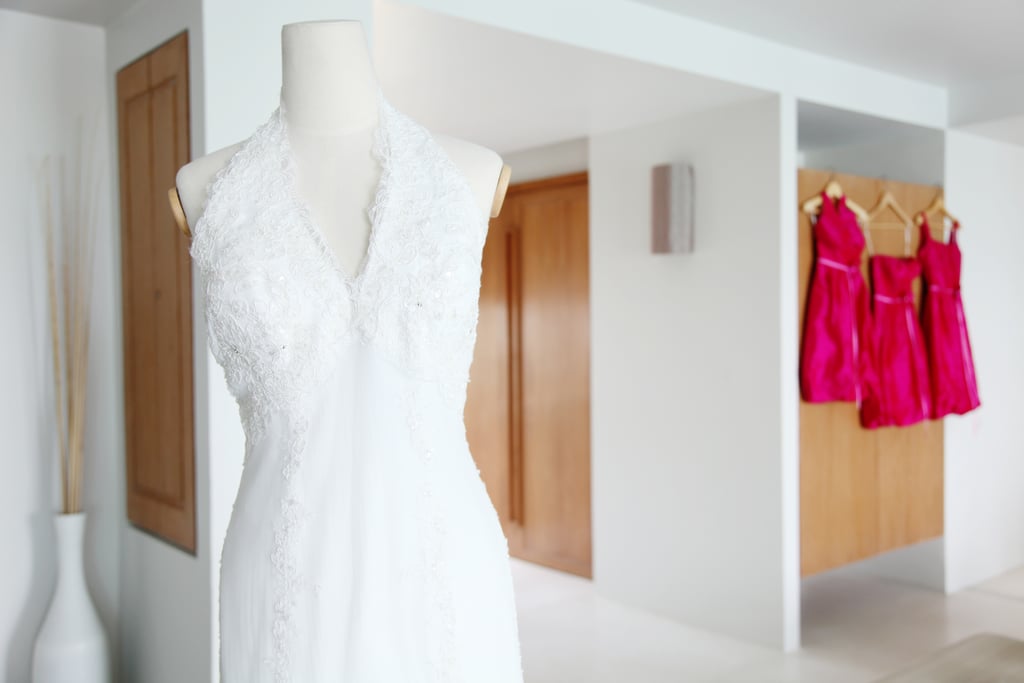 Bustlines tend to expand before waistlines for a lot of women, so keep the girls out of sight with a good minimizer bra [8]. You may also want to consider a gown with a halter, scoop, or square top, as those tend to create the illusion of a smaller cup size.
Sip Some Fake Champagne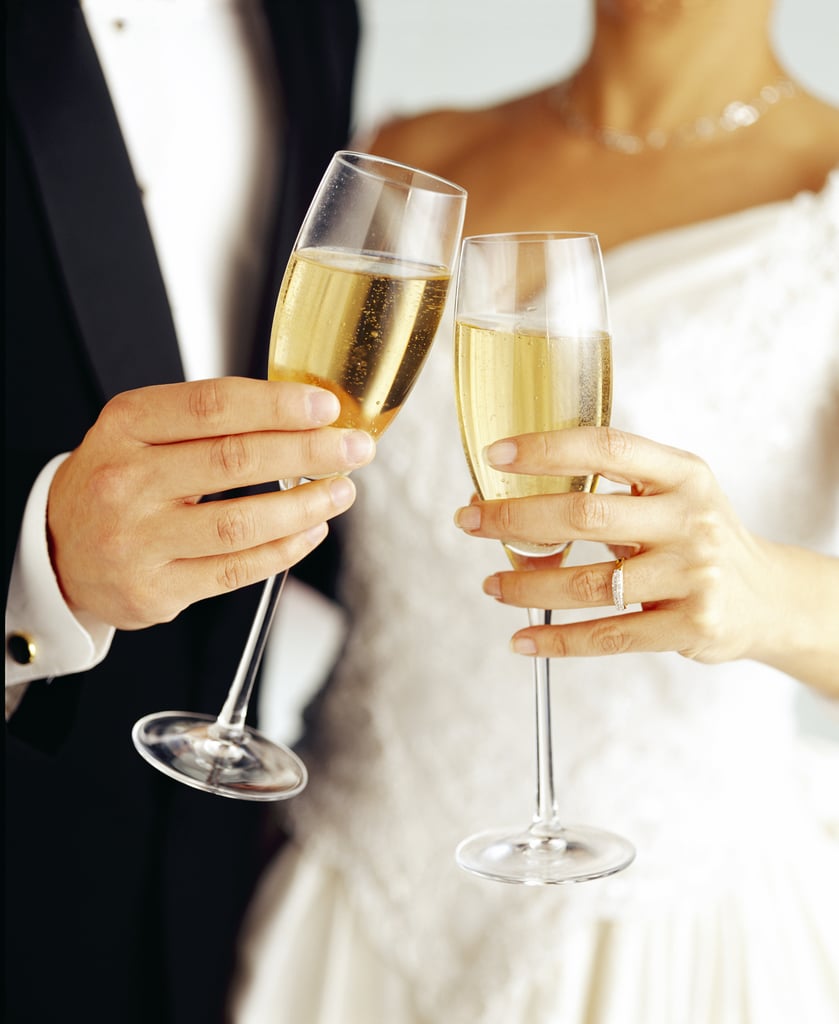 Nothing gets tongues wagging faster than a bride who refuses even a sip of celebratory bubbly on her big day. Keep a glass of ginger ale or sparkling apple cider easily accessible for all ensuing toasts — or just "fake drink" with a glass of real Champagne by raising a glass, bringing it to your lips, and quickly getting distracted by your myriad "bridal responsibilities."