As parents, we know the little things that make our children happy. Serving them their favorite after-school snack or reading them an extra book before bedtime are just a few ways to put a smile on their little faces. But how do we make happiness their standard emotion, and, more importantly, how do we help them carry it into their teen and adult years when life starts to get a little tougher?
The solution may be easier than we think. Happify [1], a site dedicated to emotional improvement, recently released the keys to raising happy kids. All of its suggestions have been scientifically shown to increase children's moods and well-being. Though there are many lessons to take away from the site [2], we've rounded up the five guaranteed ways to keep a smile on your little one's face.
Spend Some Time With Dad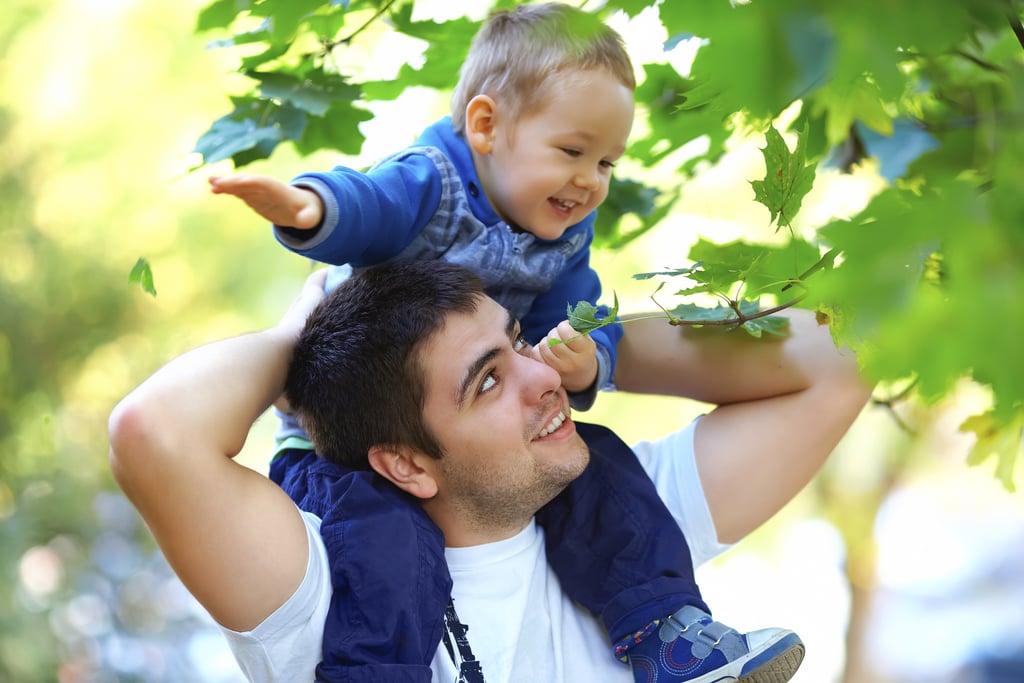 Feeling loved by Dad had a greater effect on children's happiness than being loved by Mom [3]. But don't worry — you still matter. You and your partner need to make sure you not only spend time with the kids but also show them that you care. When kids feel rejected by either parent, they are more likely to turn into aggressive, hostile teens. Make sure to shower them with love every day.
Get Physical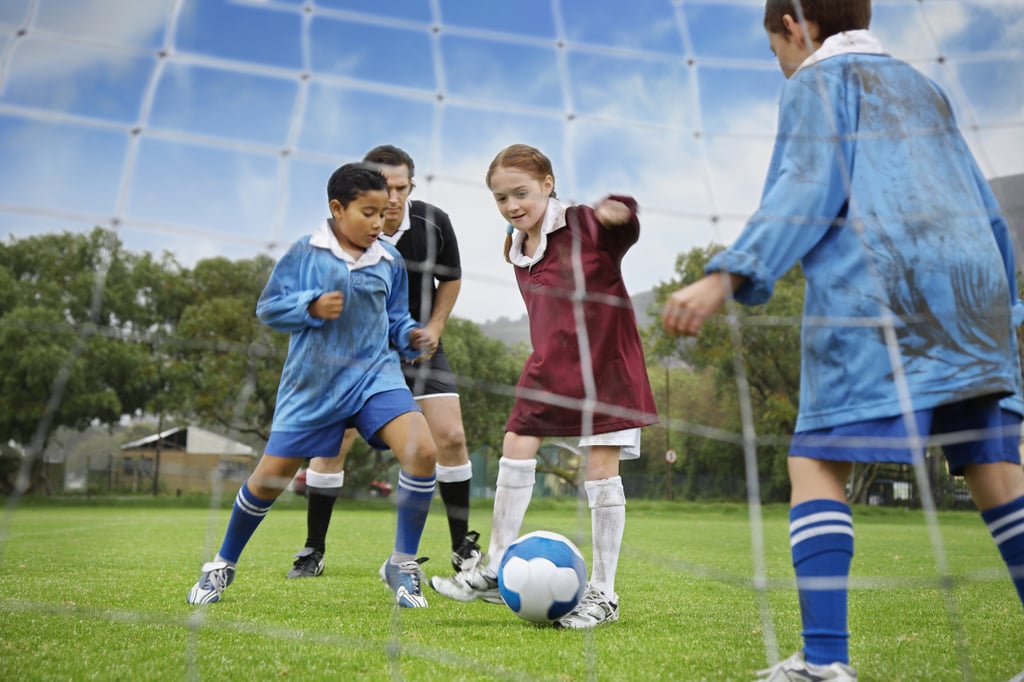 We know playing sports boosts kids' grades [4], but it can also improve their attitude [5]. And they don't have to be the team's all-star to feel good. Kids who think they are good at sports have a higher well-being than those who actually excel. So get out those pom-poms and root for your little athlete, even if they'll never go pro.
Be Positive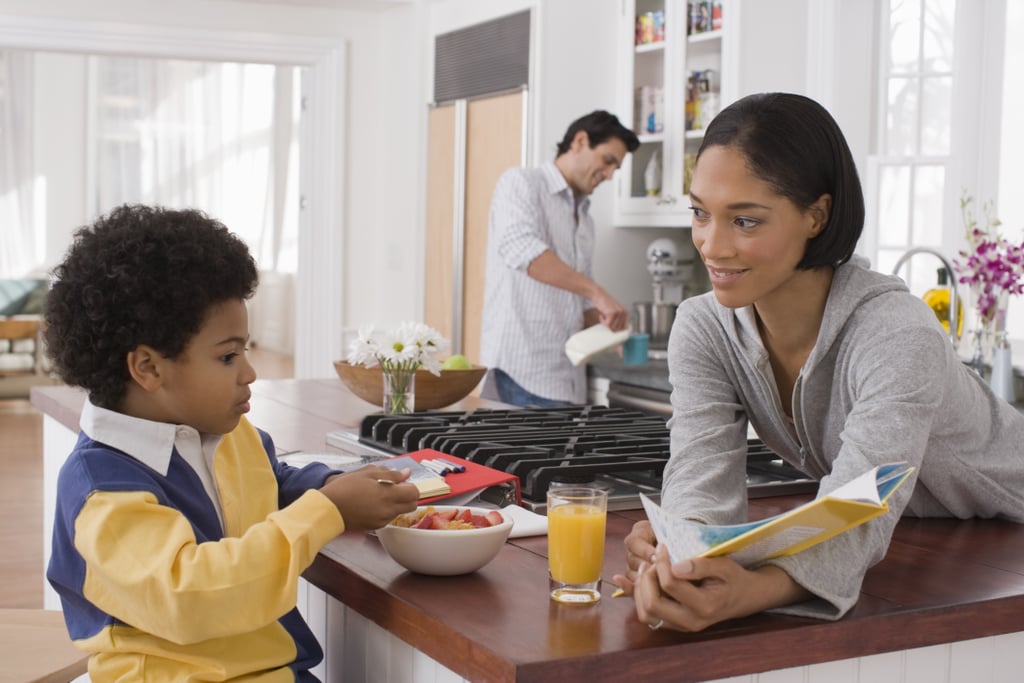 Do you see the glass as half empty or half full? If it's the former, then you might want to change your attitude. Tweens who were taught to be optimistic were less likely to become depressed [6] during puberty. But don't wait until they are older to show a sunny outlook. Even children as young as 5 can understand the benefits of being positive.
Pay It Forward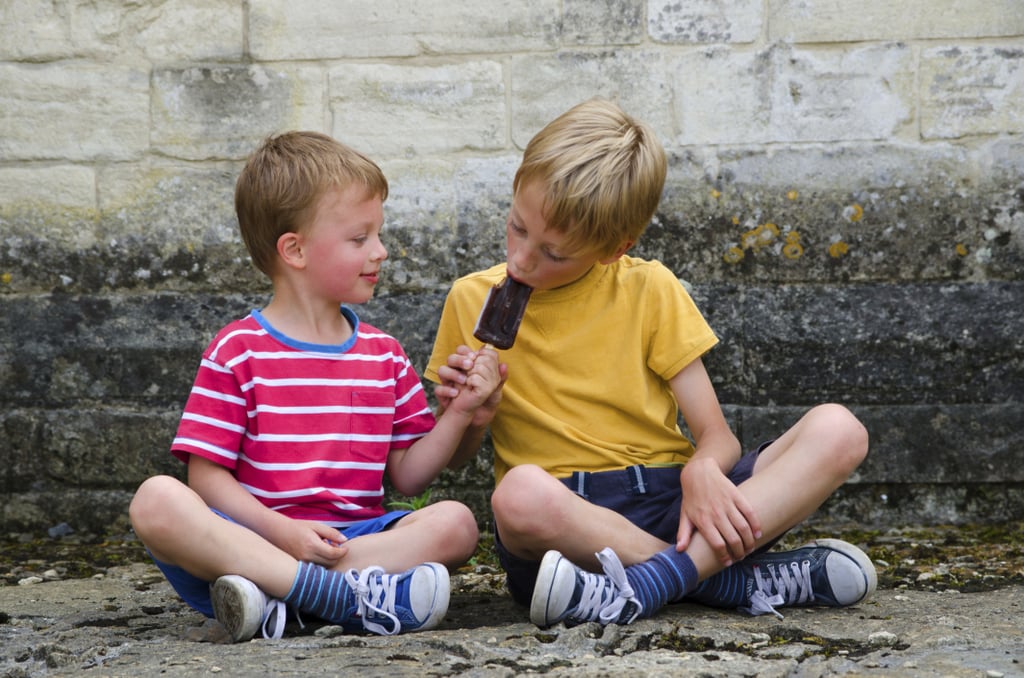 Do you feel better after helping a friend or volunteering? So do kids! A group of 8-year-olds said they are happier when they do something meaningful [7]. This can be as simple as spending time with family, saying something nice to a peer, or sharing their treats and toys.
Treat Yourself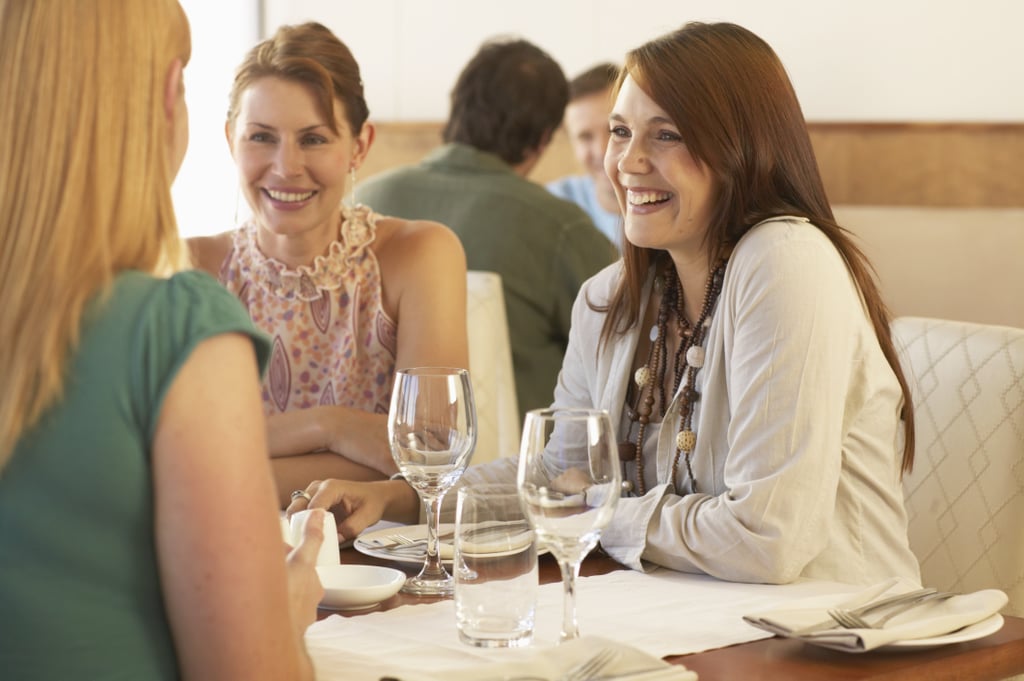 As moms, we tend to put everyone else's needs before our own. Unfortunately, this causes us to become stressed and somewhat unsatisfied with our own lives. If your child sees you're unhappy, then they may follow suit. Make sure to spend some time doing things you love in between your mommy duties. Whether it's going to dinner with a group of girlfriends or getting a manicure during your child's music class, these little things can lead to a happier home for your family [8].