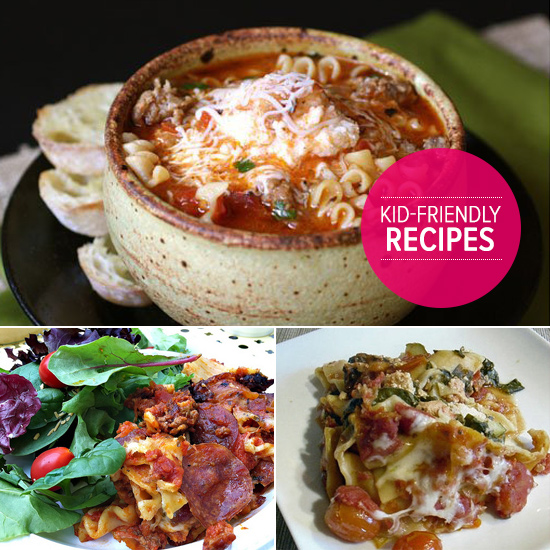 If there's one category of food that most kids grant their seal of approval, it's Italian. Lasagna, pizza, spaghetti, and meatballs lend themselves perfectly to little people's palates. So what mom wouldn't want to combine a guaranteed kid-pleaser and a hands-off, easy-to-cook dinner that's (almost) as easy as ordering in a pizza delivery? Read on for nine Italian-inspired classics with a slow-cooker twist!
We can't wait to try this creative take on lasagna from A Farmgirl's Dabbles. While her recipe doesn't call for a crockpot, simmering the soup over a slow cooker would be an easy one-pot approach to the inventive, Winter-ready meal.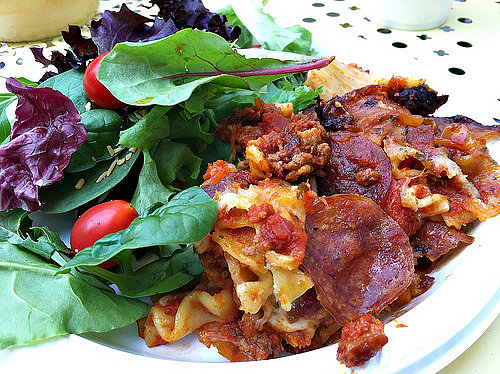 Give the delivery man a break and try this pizza alternative — a slow-cooker pizza pasta bake that incorporates noodles, sauce, cheese, and pepperoni. Yum!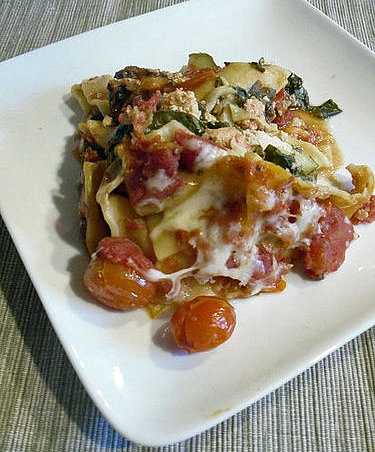 A comfort-food classic gets a healthy makeover, thanks to POPSUGAR Fitness community member Berry Happy Bodies. Swap out regular lasagna noodles for the whole-wheat variety, and replace ground beef with a medley of nutrient-rich veggies. It's a win-win for the entire family!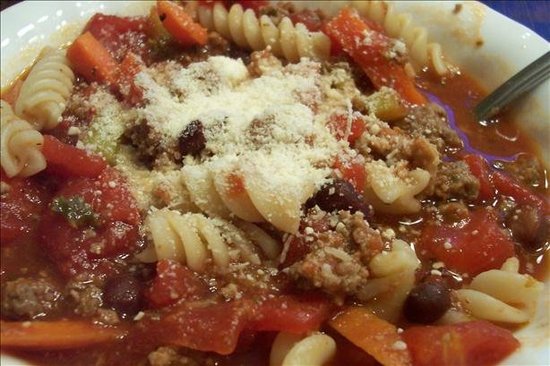 The hands-on time for this rich and hearty soup is just 15 minutes. Put it together in the morning, and by day's end, you'll have dinner ready to go (plus leftovers to spare)!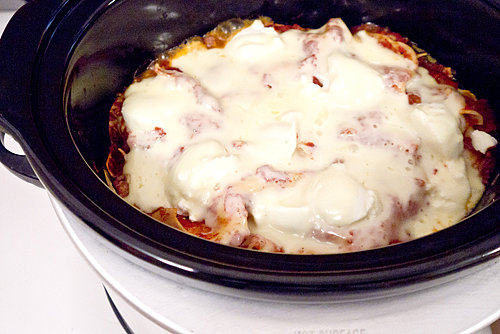 It won't take much convincing to get your hungry tots to dig into a plate of easy, cheesy slow-cooker lasagna. This recipe from So Says Sarah uses your standard lasagna ingredients but simplifies the process with the help of a crockpot.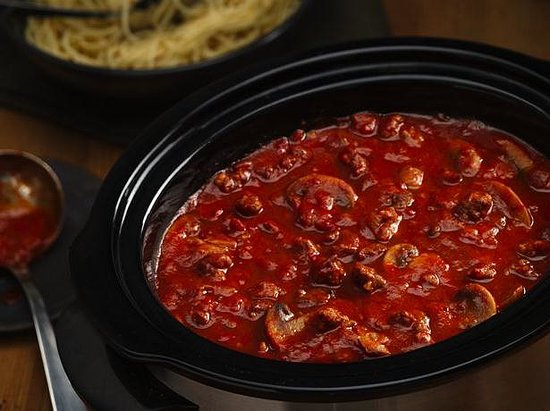 Use Betty Crocker's sauce recipe as a starting point, and customize with your family's preferred ingredients. This hearty sauce takes just 15 minutes of hands-on prep time and will make plenty of leftovers to stash in the fridge or freezer.
Source: Betty Crocker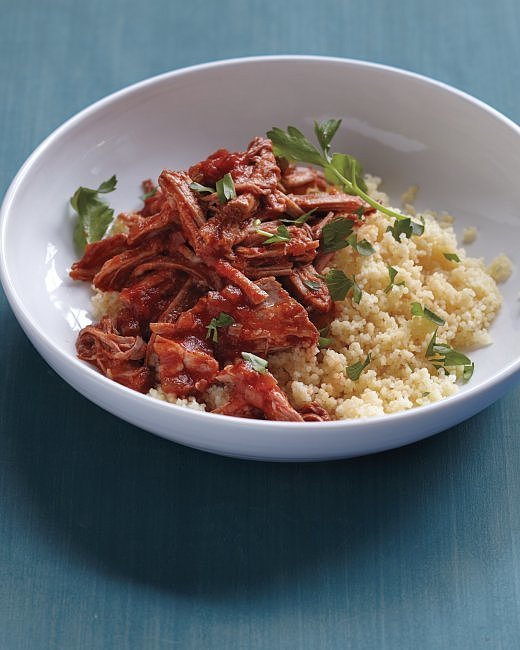 For a richer and more hearty family dinner, try Martha Stewart's Italian braised pork. She recommends browning the pork and sautéing the vegetables in a skillet before adding them to the slow cooker for optimum flavor.
Source: Photography by Yunhee Kim for Martha Stewart Living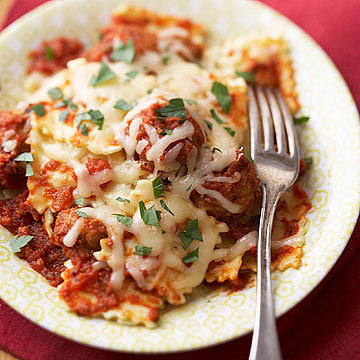 With cheesy ravioli, your favorite tomato sauce, meatballs, and gooey mozzarella cheese, there's nothing not to like about Better Homes and Gardens' saucy ravioli with meatballs.
Source: Better Homes and Gardens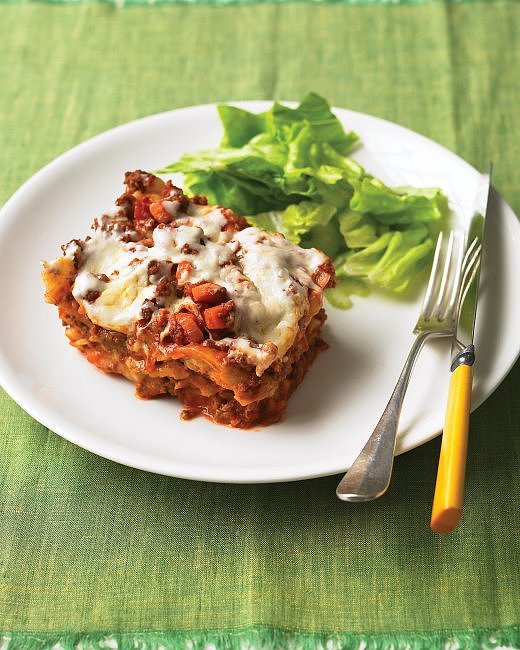 Martha Stewart gives lasagna a little kick with the addition of some sausage. With 30 minutes of prep time and a few hours in the crockpot, this recipe is sure to become a family favorite.
Source: Martha Stewart Living