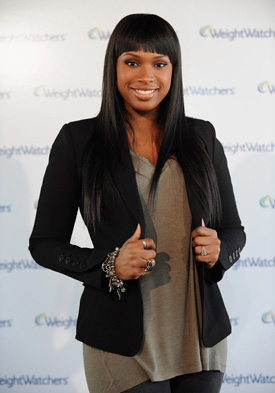 The battle of the
baby weight
is one the celebrities tend to fight on the cover of magazines and the rest of us are lucky enough to handle in the privacy of our own homes. While some women are lucky enough to shed the pounds
without much work
, most of us have to put some effort into
losing it
. Finding the inspiration to do so can come from something as simple as a favorite pair of prepregnancy pants to an upcoming event.
For new mom Jennifer Hudson, the inspiration came from her son. When announcing her new role as a spokeswoman for Weight Watchers, Hudson said:
How can I make a better me, or grow or do some changes, anything, just experiment, because I have me back now. And then at the same time, having the baby . . . it's like, OK, this is a good way of how I would want my child to grow up, because so many times in growing up, you gain really bad habits . . . so I want to make sure that he's going into this and I'm being a good example for him.
What inspired you to lose your pregnancy pounds?