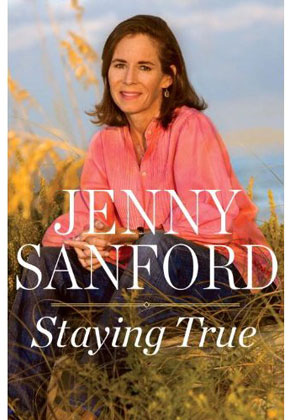 Television dramas like
The Good Wife
[1] show how a slighted woman might react if her husband were caught cheating on her, but there will be no hypothesizing how Jenny Sanford felt when her man's affair was revealed to the entire world just months ago. Many wondered if the South Carolinian mother of four would
stand by her man or take the next ticket out of town
[2], and it appears she has done the latter.
According to reports
[3], the steel magnolia filed for divorce and is telling
all
in her memoir,
Staying True
[4] ($17). In it, the First Lady of South Carolina will apparently
dish all and leave little to the imagination
[5]. The synopsis of the book reads:
In this candid and compelling memoir, the first lady of South Carolina reveals the private ordeal behind her very public betrayal—and offers inspiration for anyone struggling to keep faith during life's most trying times.
Do you have any interest in reading Jenny Sanford's side of the story?