Jessica Simpson Shares Family Photos on Instagram
7 Reasons Jessica Simpson Is Our New Favorite Instagramming Mama
ADVERTISEMENT ( more slides)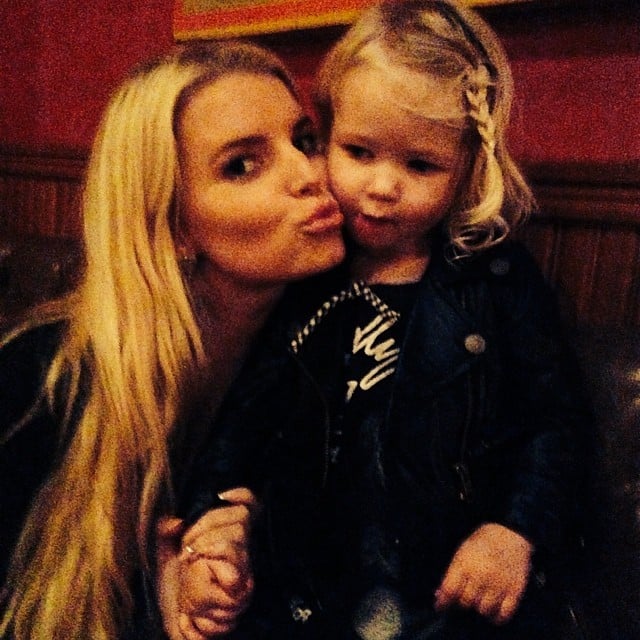 1
7 Reasons Jessica Simpson Is Our New Favorite Instagramming Mama
For celeb moms who want to shield their tots from the paparazzi's glaring flashes and pushy ways, Instagram has become the go-to source for sharing photos of their pride and joy with their fans.
Hilary Duff, Rachel Zoe, Tori Spelling, and more
use the social media platform just as we do — to post tidbits about our day-to-day lives and show off our kids' accomplishments. So when
Jessica Simpson joined Instagram
last week, we were hopeful that the mom of two would get in on the baby photo-sharing act — and she hasn't disappointed! Simpson's been pretty shy about taking her kids out in public since the birth of baby Ace in October, but in the past week she's posted no less than three personal photos of her son and nine of her daughter, Maxwell. And we can't get enough of them! Over the weekend, Simpson posted her most recent round of intimate family photos, and after taking a look, we think you'll agree — Jessica Simpson's one celeb mom you really do want to
follow on Instagram
!