Nobody booking a cross-country flight with a toddler thinks they are in for an easy trip. As I told you last week [1], my last trip was filled with airline delays and track and field moves to get me to my gate on time. While you can't control traffic delays and TSA bottlenecks, you can make the trip easier for your tot and your fellow travelers by filling your carry-on with projects and toys that make time pass a little faster.
For a look at some of our favorite in-flight activities, click below.
Imaginetics Magnetic Playboards ($5-8)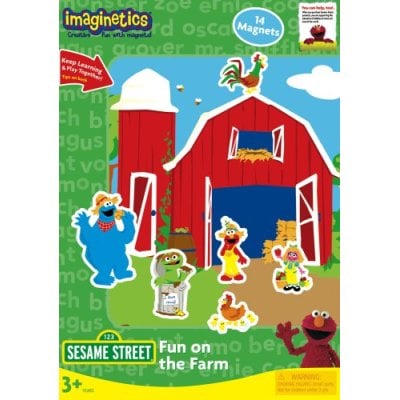 Magnetic play sets, like the Imaginetics [2] one pictured here, can pass the time onboard a long flight. Kids can make up stories about the characters, move them from scene to scene and even play games with the magnets.
The playboards come in a variety of themes - from Sesame Street and My Little Pony to Bob the Builder and fire houses. They also come in two sizes, so you can choose the perfect one for your carry-on bag.
Flap Books
Lift the flap books, like
The Cat in the Hat [3] one pictured here ($12) provide an interactive way to read books to children. Even though they know what is under the flaps after the first read, they like to go back again and again.
Aquadoodle Mini Mat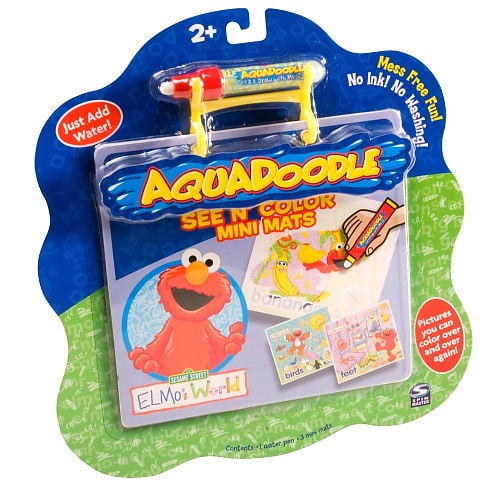 Coloring without fear of redecorating the airplane can be accomplished with Aquadoodle's Mini Mats ($12) These travel sized kits come with three pages of images that can be revealed with the included water pen. And don't worry about the TSA confiscating the water pen from you at the security checkpoint, the pens can be filled once you board the plane.
These kits are available in Sesame Street, Elmo, Thomas, Dora and Pooh themes.
Colorfelts Pockets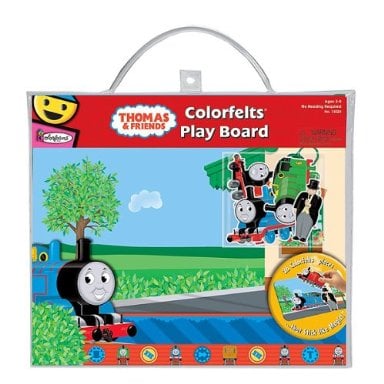 I remember spending hours dressing my Colorforms dolls in a variety of outfits. Now my daughter can carry on the tradition while passing the time on a long flight with the company's Colorfelts Play Boards [4] ($15). Available in a slew of themes, including Thomas, the Very Hungry Caterpillar and Strawberry Shortcake, the soft, movable pieces encourage creative play and storytelling.
The boards come in reusable totes that easily pack away for travel.
Crayola Color Wonder Packs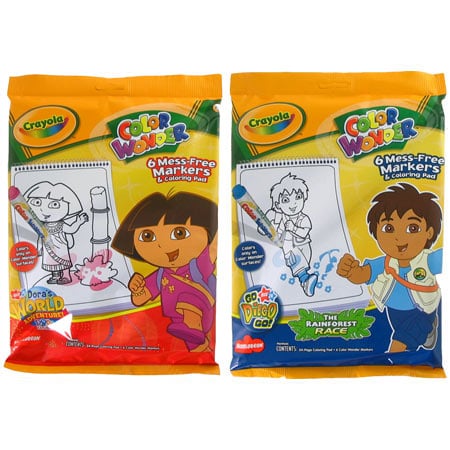 The 24-page books and six markers that are included in each Color Wonder Pack [5] ($10) will allow your lil one to color in a variety of images without fear of them writing all over the tray table in front of them. The travel-sized packs are available in Nemo, Ratatouille, Disney Princess and shape and number themes.
Sticker Books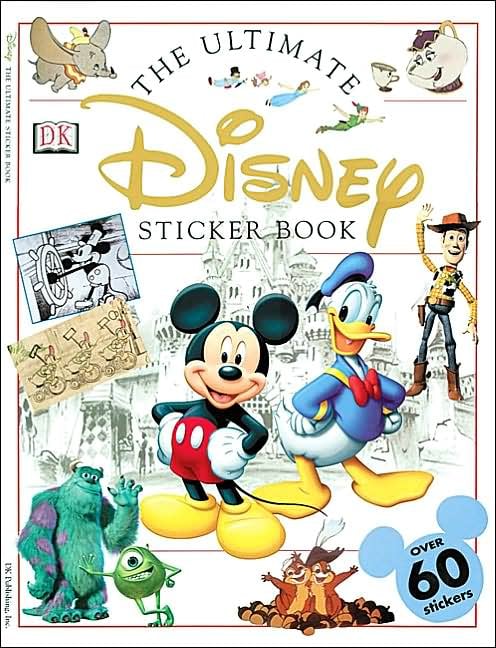 Kids of all ages can't get enough of stickers. The best part is that they can usually be easily removed from seatbacks and tray tables. The DK Publishing Books [6] ($7) are filled with great stickers that should keep your tot decorating for a stretch of time.
Travel Magna Doodle
The Travel Magna Doodle [7] ($13) is one of the most popular travel toys on the market. Allowing kids to endlessly draw, erase and redraw pictures, it is compact and mess-free and may just save you from in-flight fussiness.
Personal DVD Player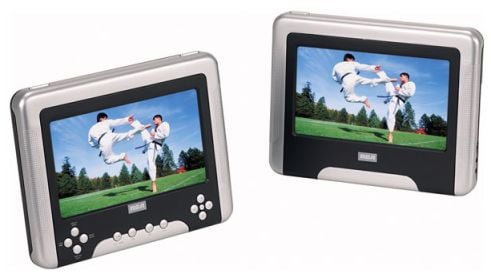 When all else fails, a portable DVD player, like the RCA DRC630N Portable DVD Player [8] pictured here ($150) may be a lifesaver. If you are traveling with more than one tot in tow, the systems featuring two screens may be the perfect way to keep your kids occupied during a particularly long flight!