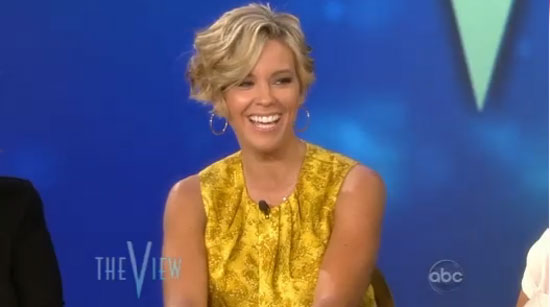 There aren't any elephants in the room on
The View
! Guest host Kate Gosselin was
again put on the spot
this morning when Dr. Phil made an appearance on the show. In an interview last week, Jon said that his soon-to-be ex and the television personality had tried to
wrangle him into couple's therapy
that ended up being more like an image-saving session for their series,
Jon and Kate Plus 8
. Barbara Walters addressed the controversy and the doctor replied that he had no comment since it was a personal meeting between friends. Kate also kept her cool (
sporting a new, cute sassy hairstyle
) saying she appreciated Dr. Phil and his wife Robin's help over the years. Something tells me that the mom of eight is going to be named one of Barbara Walters 10 Most Fascinating People of 2009, but I guess we'll have to wait and see.
Cast your vote on whether you think Kate will make the cut at our Jon and Kate Plus 8 group over in our LilSugar community!