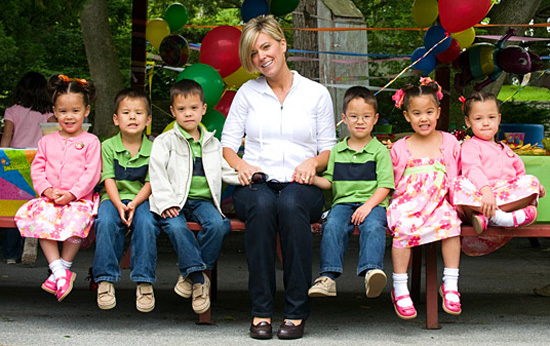 If Oprah is every woman, is Kate Gosselin every mother? When it comes to the small screen, the 34-year-old mother of multiples has well extended her family's fifteen minutes of fame despite her split from husband, Jon. According to
People
, she has deals for a set of specials and a new series to air on TLC.
Kate Plus 8
will be a similar concept to the beloved
Jon and Kate Plus 8
, but run periodically and showcase Kate as a single mom.
Twist of Kate
is her new series that will focus on women in challenging situations. Are you excited to watch the Gosselin kids (Cara, Mady, Alexis, Hannah, Leah, Aaden, Collin and Joel) in action again? Are you more interested in how Kate's life has changed? Or do you think the outspoken mom has been overexposed?
Source: TLC