Baking with kids can be a blast, but who wants to hover over a hot stove in the middle of the Summer? Keep your budding chefs amused, and those sweet teeth satisfied, with one of these simple and summery no-bake dessert ideas. Added bonus? Keeping the oven on the "off" setting means one less kitchen safety hazard for your little helpers!
Fudge Bars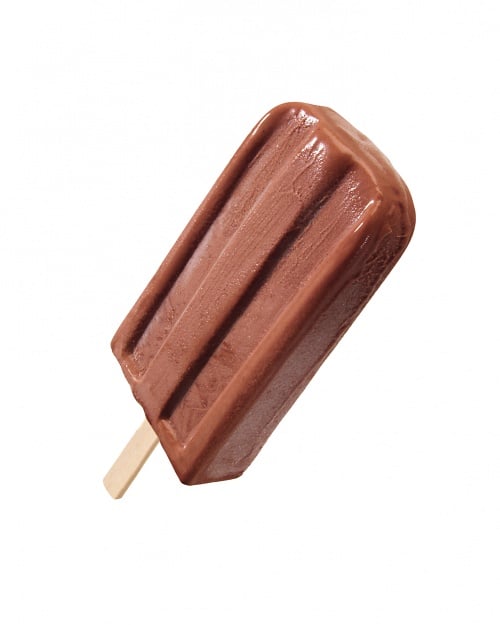 Martha Stewart [1]'s fudge bars [2] are a homemade version of a classic ice cream-truck treat.
Source: Martha Stewart [3]
Cereal and Milk Popsicles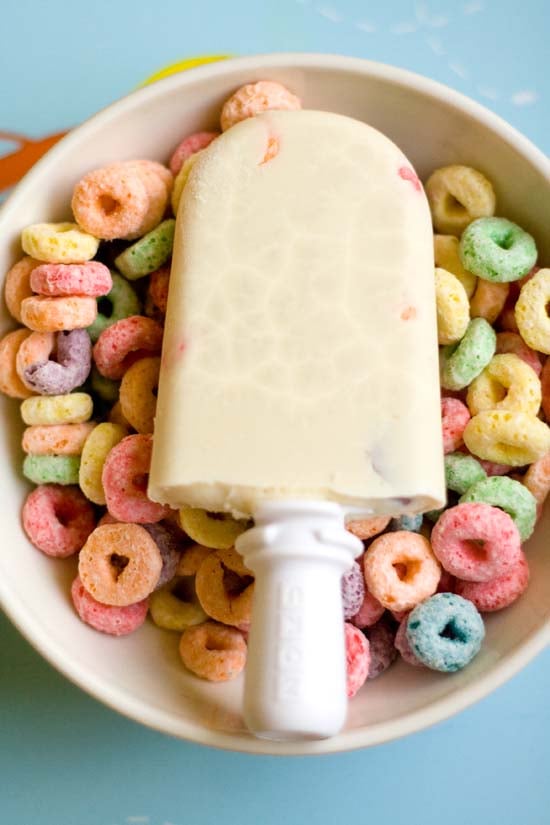 Sure to delight your lil ones, these Cereal and Milk Popsicles [4] are inspired by NYC's famed Momofuku Milk Bar.
Source: The Little Foodie [5]
Homemade Single-Serve Ice Cream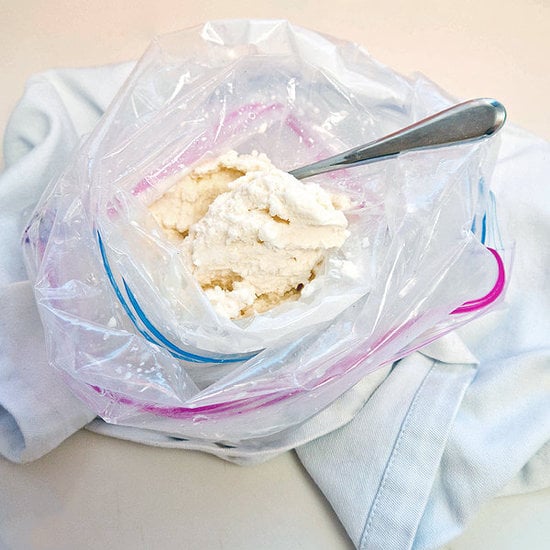 With just a few basic ingredients and a bit of shaking, the whole family will be enjoying their own bowls of homemade ice cream [6] that can be topped with everyone's favorite additions. Along with making a cold treat, kids get to experience the magic of science in the kitchen as they watch the creamy liquid turn into a seriously tasty solid.
Source: PopSugar Moms [7]
Oreo Icebox Cake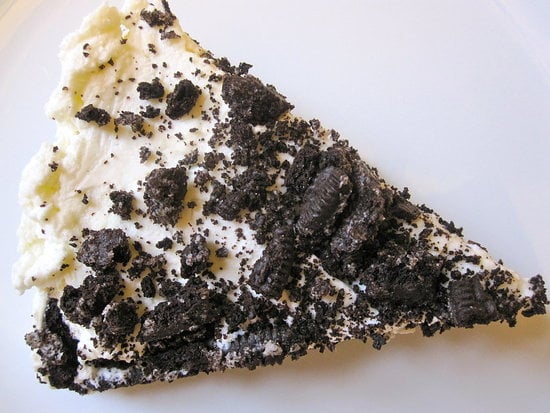 There's actually no cake at all in this icebox cake [8]. The wafers soak up the moisture from the heavy cream to create a soft, cake-like texture.
Blueberry Gelatins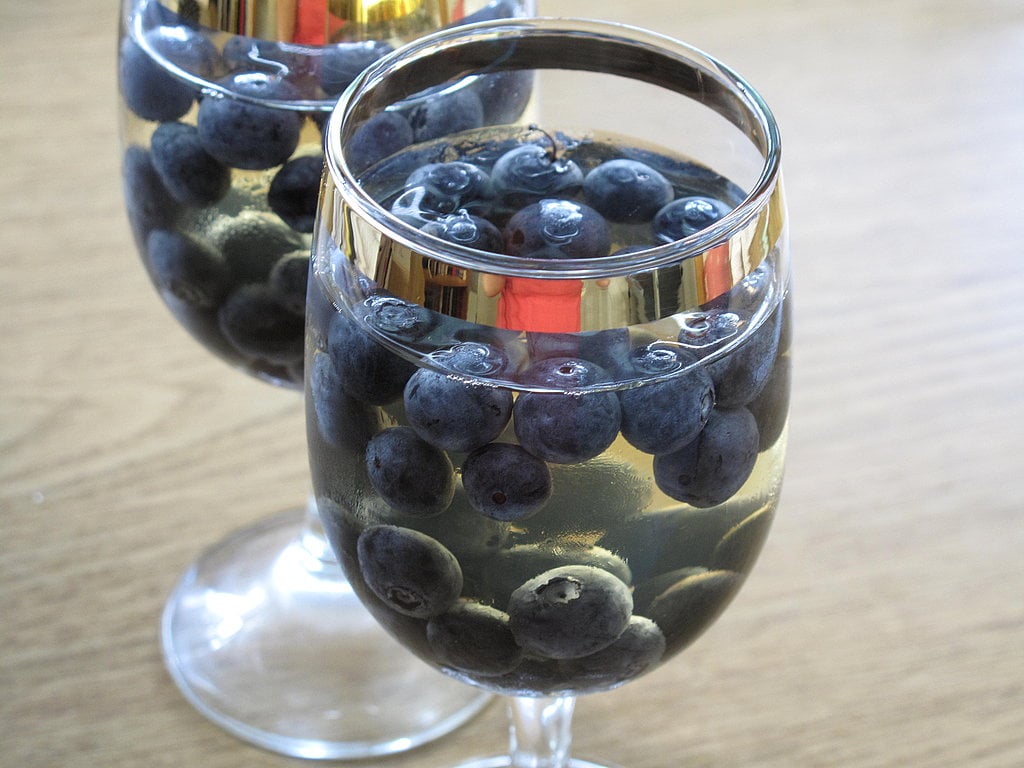 Melt-in-your-mouth grape gelatin with blueberries [9] is a refreshing, cooling dessert that won't weigh you down with any heavy cream.
Chocolate-Covered Peanut Butter Popsicles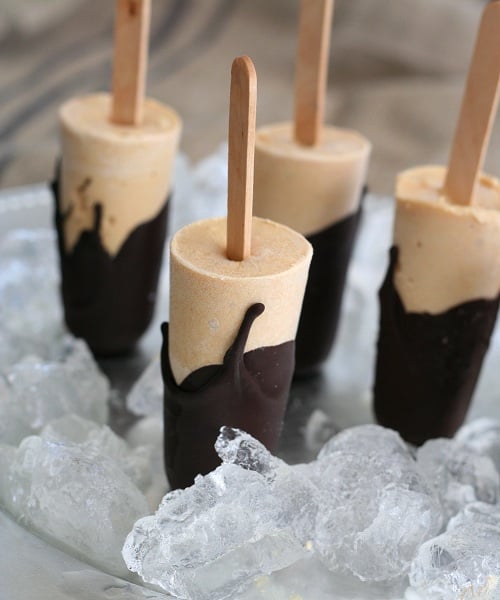 We're obsessed with these chocolate-covered peanut butter popsicles [10]. They are a rich take on Summer's favorite treat.
Source: All Day I Dream About Food [11]
No-Bake Cheesecake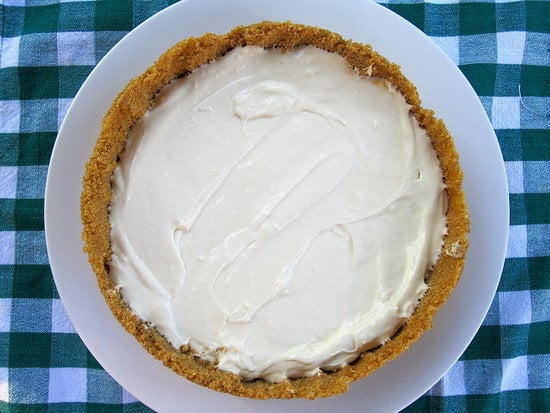 No need to heat up the oven to make cheesecake. This no-bake cheesecake [12] is made with graham crackers, cream cheese, and condensed milk. There's no need to bake, because there is no raw egg involved!
Strawberry-Banana Popsicles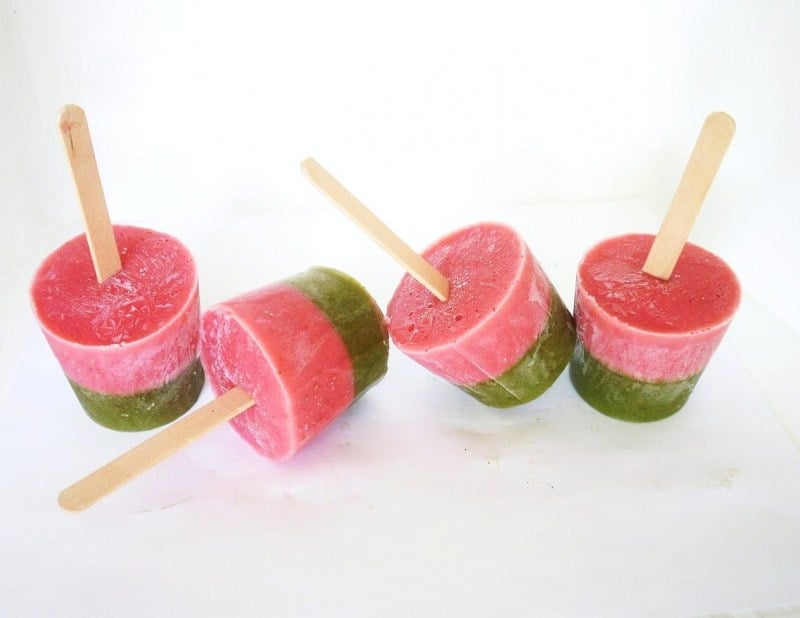 Wondering what's with the green layer? These Strawberry-Banana Popsicles [13] include a secret ingredient — spinach!
Source: Lost Garden [14]
Red, White, and Blue Quick Pops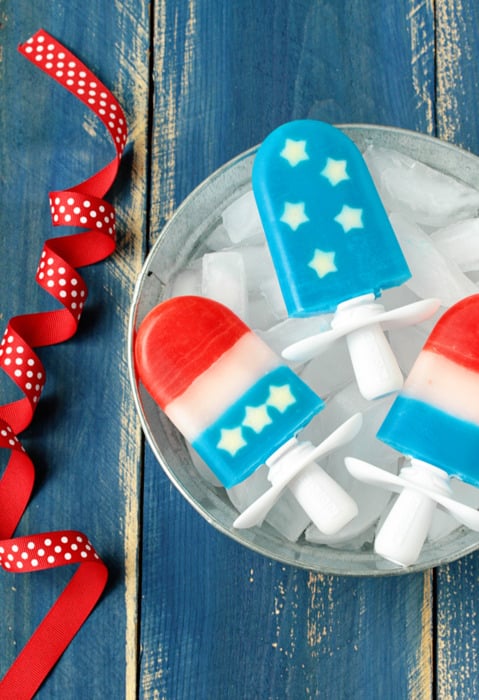 Red, white, and blue stars and stripes [15] make these patriotic pops extra special . . . Would you believe that the stars are actually apples?!
Source: Zoku Blog [16]
Peanut Butter and Chocolate Pudding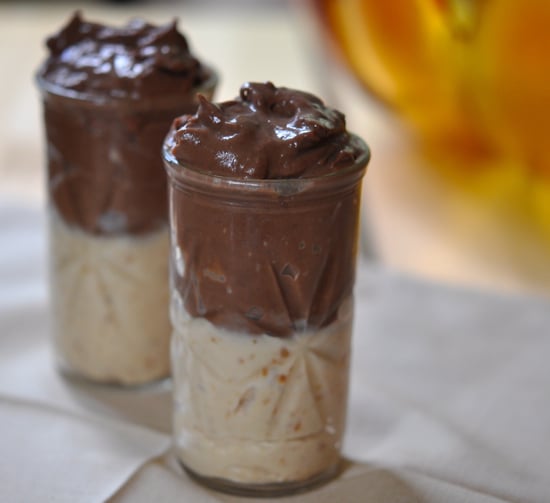 What's not to love about the classic pairing of PB and chocolate? I imagine the peanut butter and chocolate pudding cups [17] would make great frozen pudding pops too.
German Chocolate Pudding Cups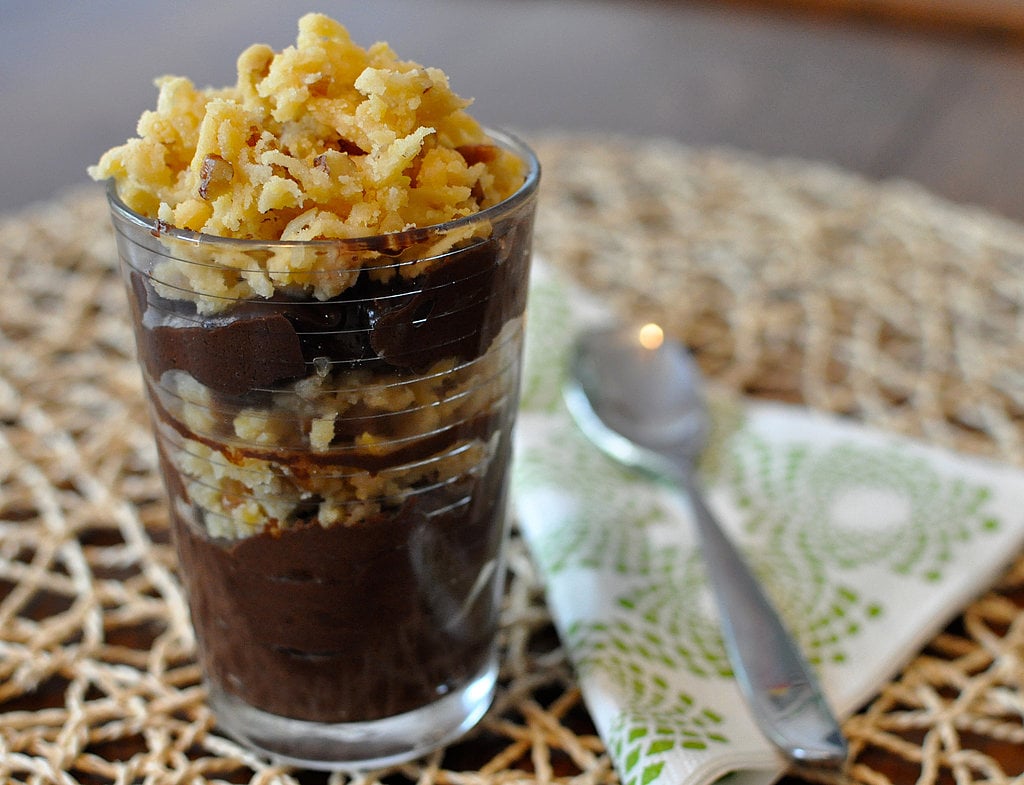 Like the decadent cake but cooler and lighter for warm weather, these German chocolate pudding cups [18] are layered with a coconut pecan custard.
Samoa Popsicles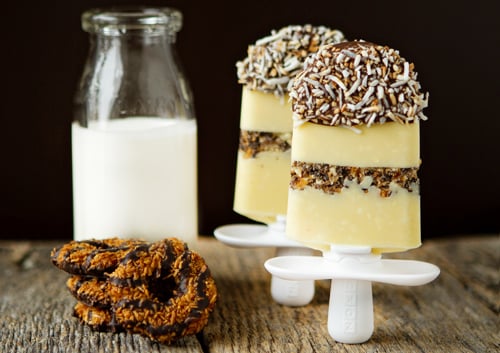 In the rare event that you still have Girl Scout cookies to spare, Samoa Popsicles [19] are a decadent dessert treat!
Source: My Baking Addiction [20]
Coconut and Mango Rice Pudding Pops
Chewy rice adds texture to these Coconut and Mango Rice Pudding Pops [21], inspired by paletas, or Mexican popsicles.
Source: The Kitchn [22]
Pretty Pudding Cups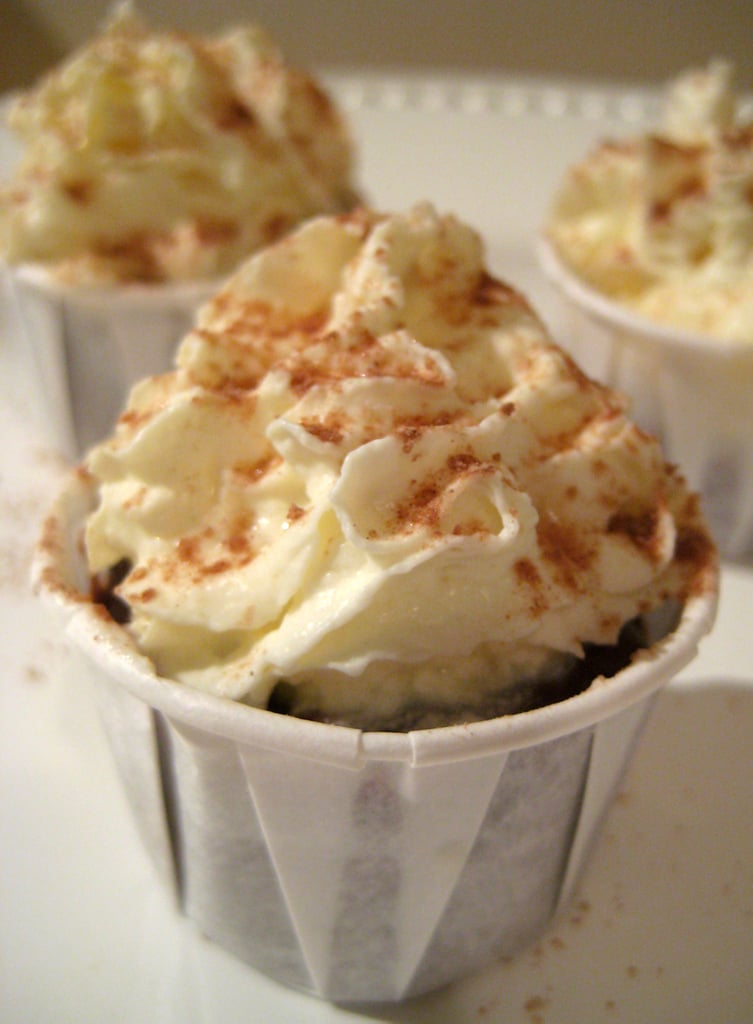 All you need are mini cups, pudding, and whipped cream! Garnish with sprinkles of hot chocolate for a polished look that hides the fact that these treats only take minutes to prepare! Check out the recipe and guide for inspiration [23].
Watermelon Ice Pops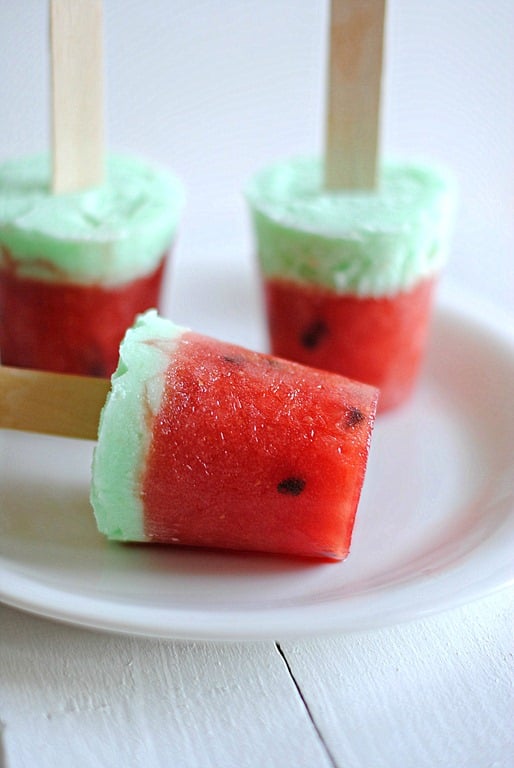 These adorable watermelon ice pops [24] use lime sherbet for the rind of the watermelon and mini chocolate chips for the "seeds."
Source: Eat Yourself Skinny [25]
Homemade Strawberry Mint Ice Cream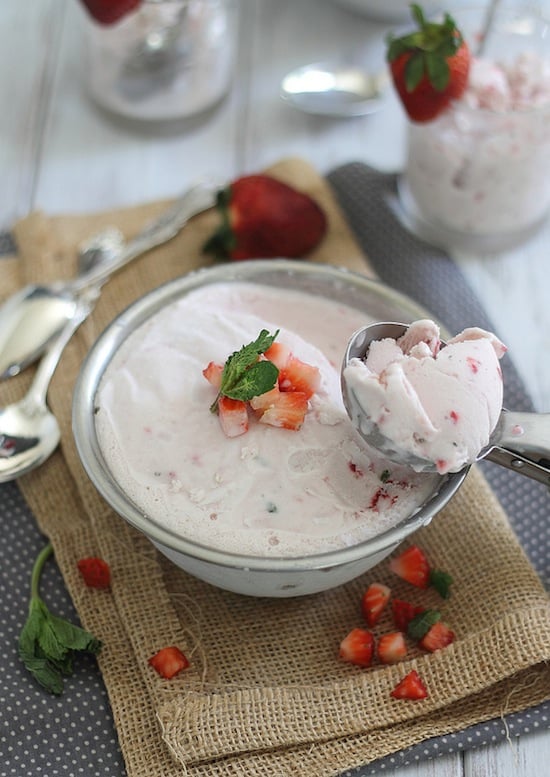 Even dairy-free kids can enjoy making (and eating!) this Strawberry Mint Ice Cream [26] recipe that uses coconut milk instead of cream.
Source: Running To The Kitchen [27]
Frozen Jello Pops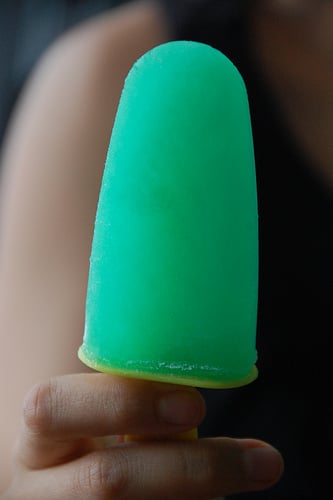 Easy-to-make Jello pops [28] take virtually no prep time, and the final product has a fun-to-eat, slushy consistency.
Source: For the Love of Food [29]
Greek Yogurt Berry Smoothie Pops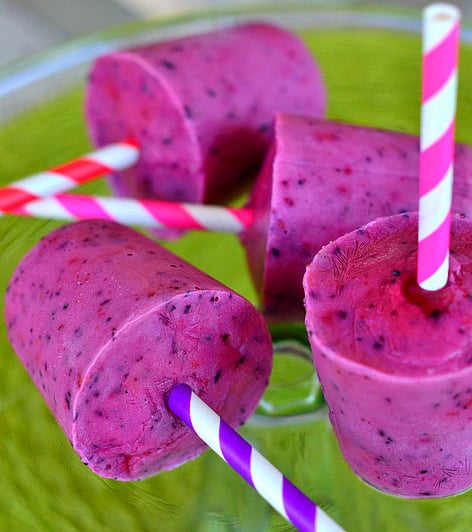 Mom on Time Out's Greek yogurt-berry smoothie pops [30] use frozen berries to create a healthy and delicious treat.
Source: Mom on Time Out [31]
Strawberry-Banana Pops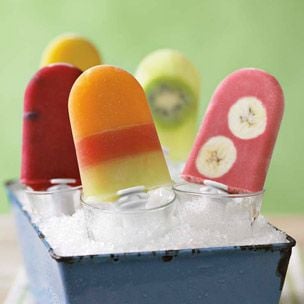 Four ingredients and an ice pop mold are all that it takes to make these refreshingly simple Strawberry Banana Pops [32].
Source: Williams-Sonoma [33]
Peach-Mango Popsicles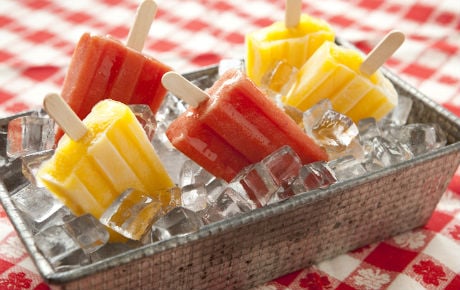 Get your kids a healthy serving of fruit with these peach-mango popsicles [34] made with fresh pureed peaches and mangoes.
Source: Whole Foods [35]
Fruit Smoothie
Need a cool treat? Blend up fruit, fruit juice, and ice for a frothy fix.


Photo courtesy of gozalewis [36]
Rice Krispies Treats on Sticks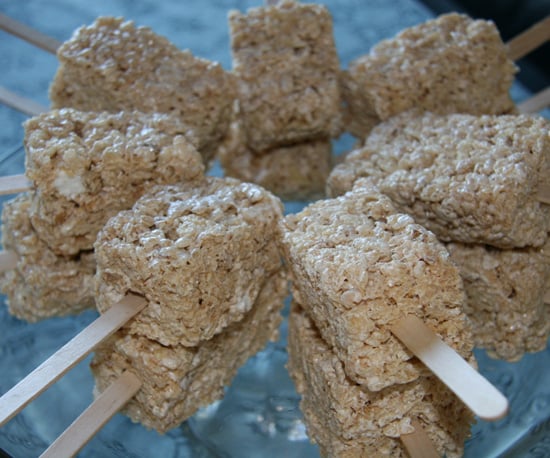 This easy treat doesn't require any baking — in fact, you can go stove free by warming butter in the microwave. The no-fuss directions mean you can make these cute sweets in less than 15 minutes. Check out the recipe here [37]!
Cantaloupe Popsicles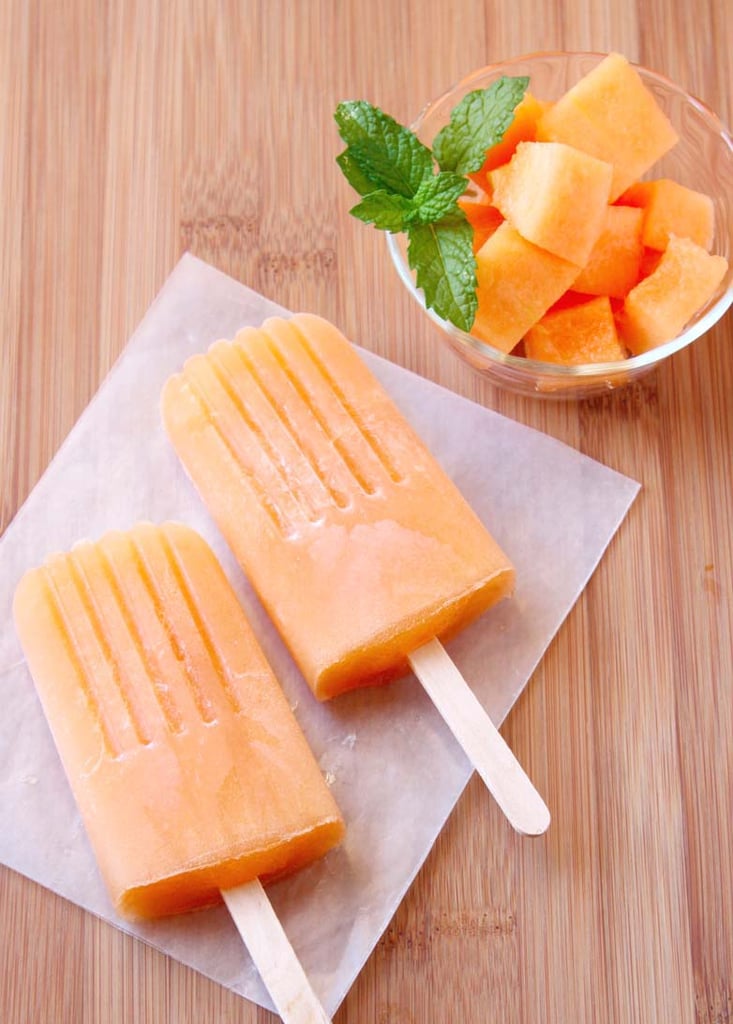 Ripe cantaloupe, fresh mint, and lime zest combine to make these cantaloupe popsicles [38] the perfect thirst-quenching treat on a hot day.
Source: Tutti Dolci [39]
Gummy Bear Popsicles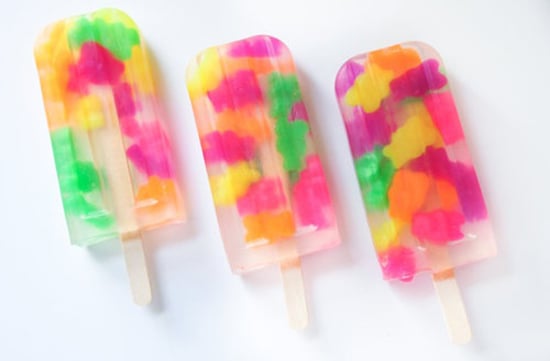 While probably not the healthiest option out there, these awesome pops [40], made with Sprite and gummy bears, are certain to be a kid pleaser!
Source: The DIY Queen [41]
Fruit Skewers
Make a healthy, colorful, and fiber-filled snack using skewers and whatever fruit you find in your fruit bowl. These are the perfect treat to bring to a BBQ or eat for dessert while watching a flick.


Photo courtesy of " rel="nofollow">Mikefats [42]
Rainbow Pudding Pops
It's no surprise that these layered Rainbow Pudding Pops [43] are sure to be a kiddie fave this Summer!
Source: Sandy Toes & Popsicles [44]
Melon Berry Ice Pops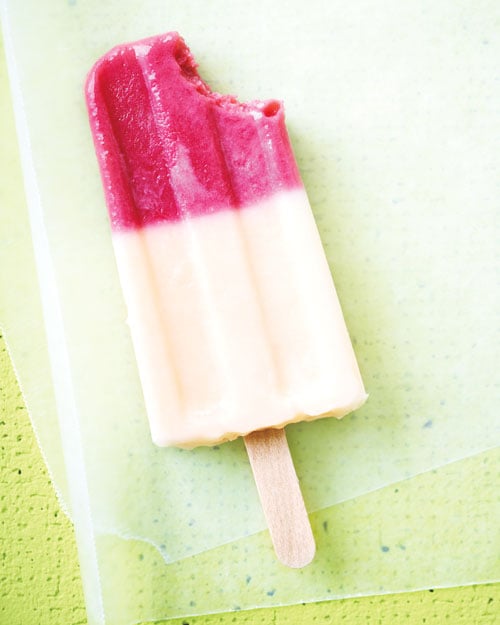 Martha Stewart [45]'s melon-berry ice pops [46] have just four ingredients: raspberries, sugar, Greek yogurt, and cantaloupe.
Source: Martha Stewart [47]
Character Pops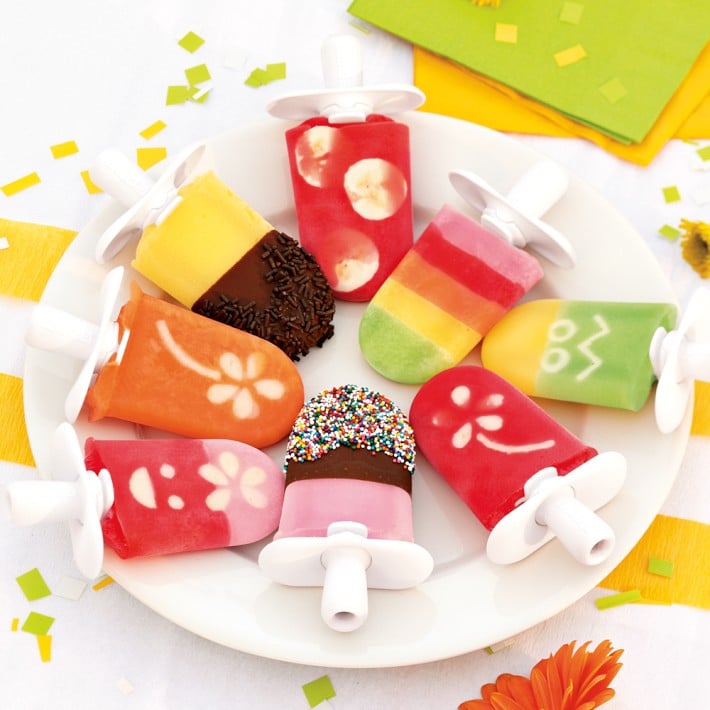 Zoku's Quick Pop Character Tool Kit [48] allows budding chefs to turn their ice pops into quirky characters with ease.
Source: Williams-Sonoma [49]
Invisible Cookie Dough Ice Pops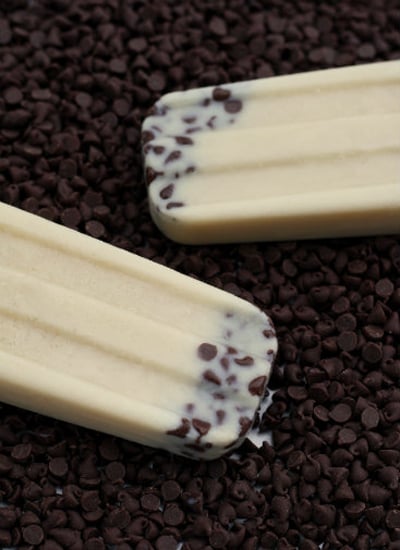 Girlichef's easy- and quick-to-make invisible cookie dough ice pops [50] actually taste like frozen cookie dough. Delicious!
Source: Girlichef [51]
Orange Creamsicles
Oven Love's orange creamsicles [52] are a throwback to the classic push-ups of your childhood. This version is smooth, creamy, and not too sweet with just the right amount of orange flavor.
Source: Oven Love [53]
Chocolate-Covered Strawberry Popsicles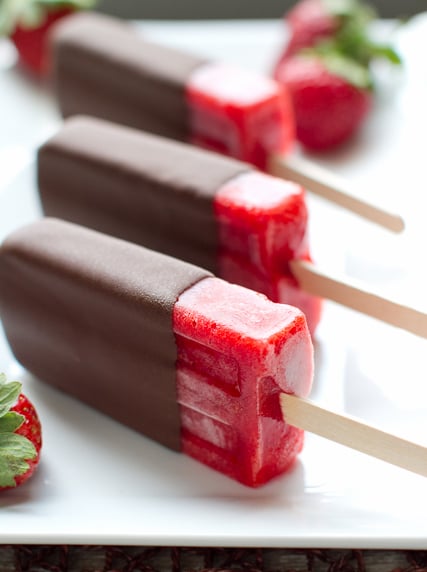 What's better than a strawberry popsicle? A chocolate-covered strawberry popsicle [54], of course. This version is made entirely out of fresh strawberries, dipped in a dark-chocolate magic shell.
Source: Chocolate and Carrots [55]
Mango Orange Yogurt Popsicles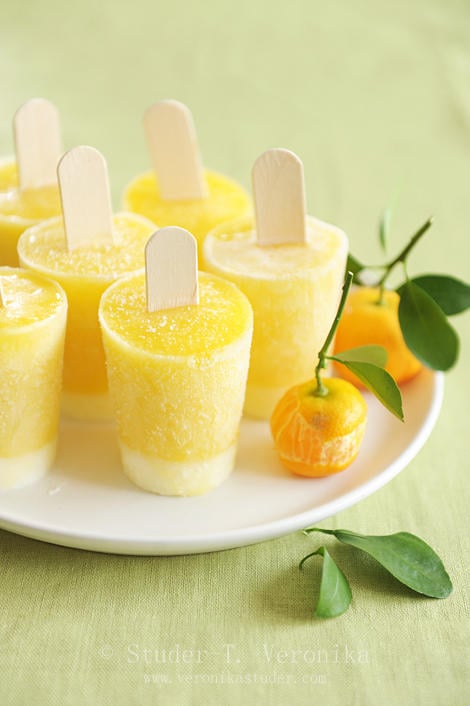 These Mango Orange Yogurt Popsicles [56] are an exotic take on the traditional Creamsicle.
Source: Studer T. Veronika for 6 Bittersweets [57]
Dressed-Up Brownie Bite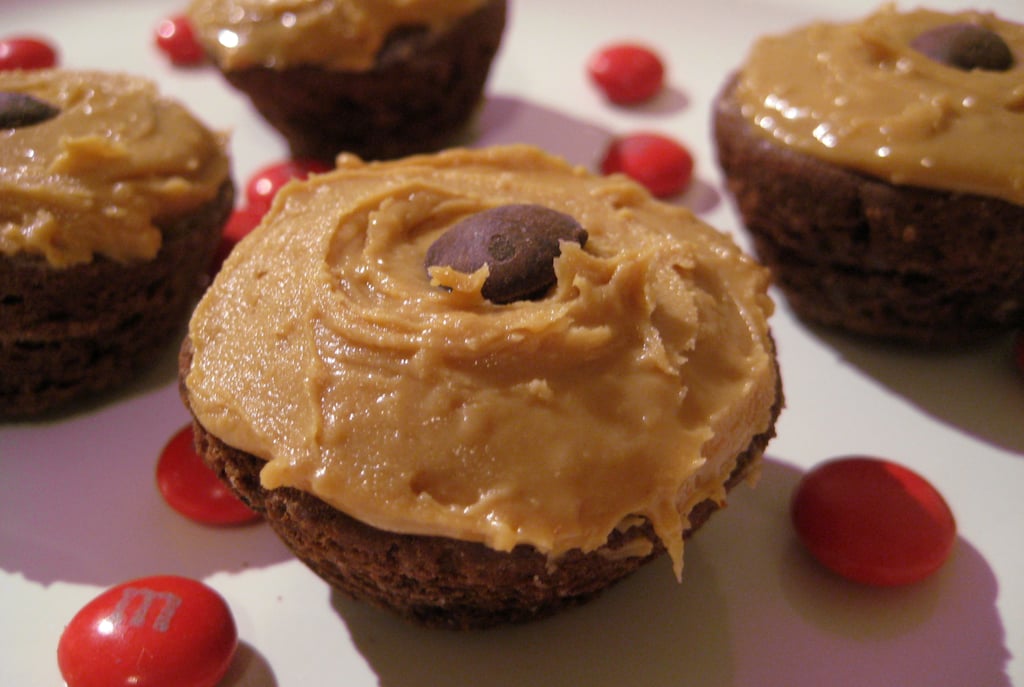 Forgo fancy icing and the stove and add a pretty protein boost to a premade brownie bite. Almond butter is a delicious and nutritious paste that can be substituted for traditional peanut butter on sandwiches, waffles, and pancakes and used as a healthy decoration on desserts. Check out the recipe and ingredients for inspiration [58].
Caramel Popcorn Quick Pops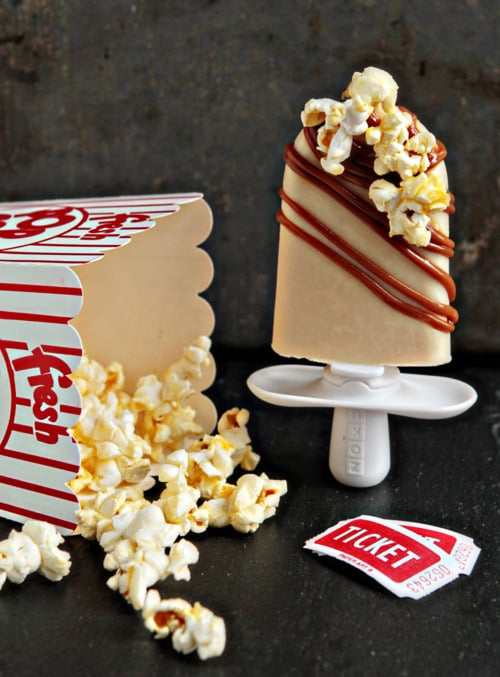 Satisfy a serious sweet tooth with these Caramel Popcorn Quick Pops [59] — they'd be great for a circus- or movie-themed Summer party!
Source: Zoku Blog [60]
Creamy Nutella Popsicles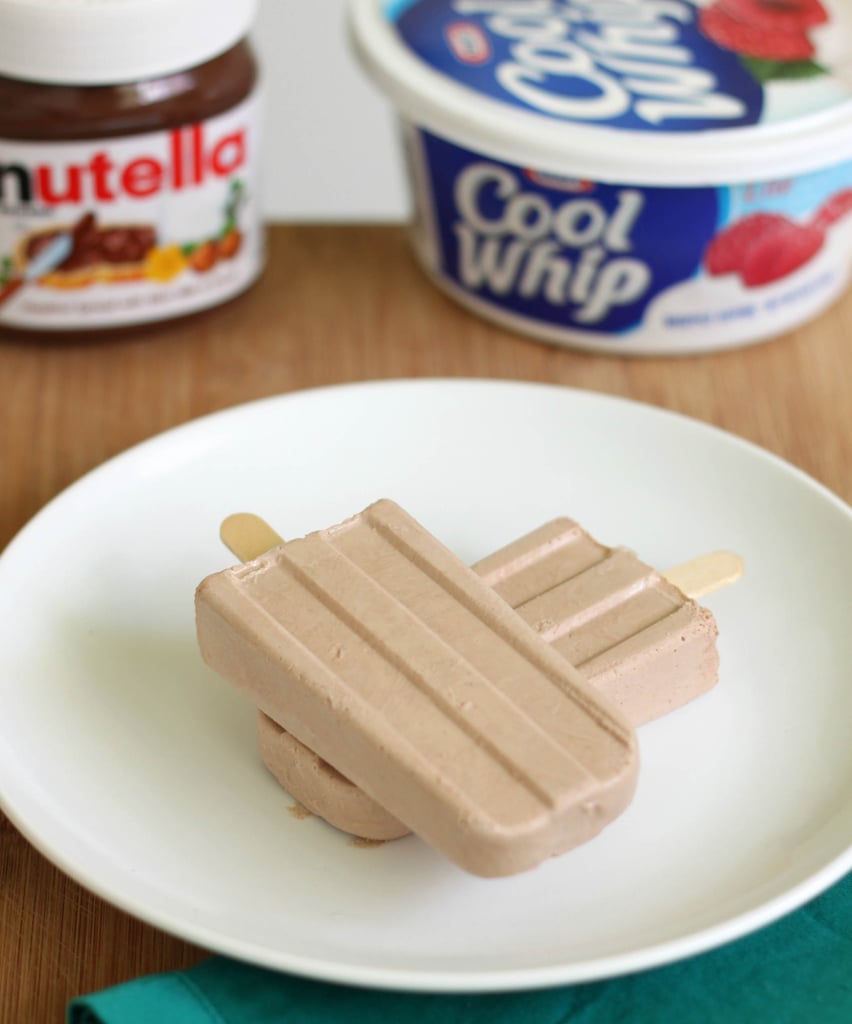 Creamy Nutella popsicles [61] combine Cool Whip and Nutella to make a creamy, rich, but light dessert.
Source: 52 Kitchen Adventures [62]
Mini Pretzels Dipped in Chocolate
Salty pretzels dipped in chocolate are a simple project your kids can help make that won't send them into a sugar fit afterward. They are the perfect favors for a baby shower [63] or birthday party because they look so decadent!
Smashed Berry, Lime, and Coconut Yogurt Ice Pops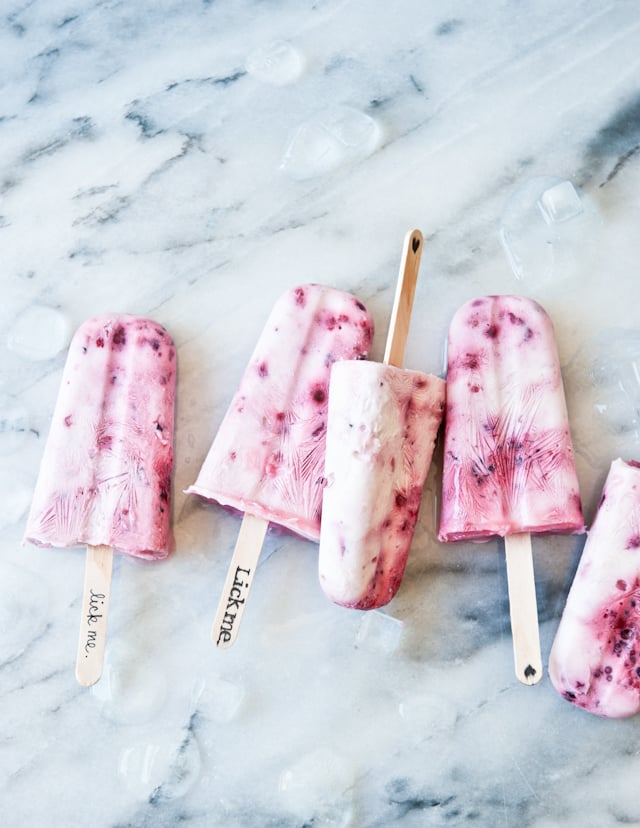 Smashed berry, lime, and coconut yogurt ice pops [64] look as great as they taste and use Greek yogurt and coconut milk to thicken up raspberries, blackberries, and blueberries.
Source: Desserts For Breakfast [65]
Kettle Corn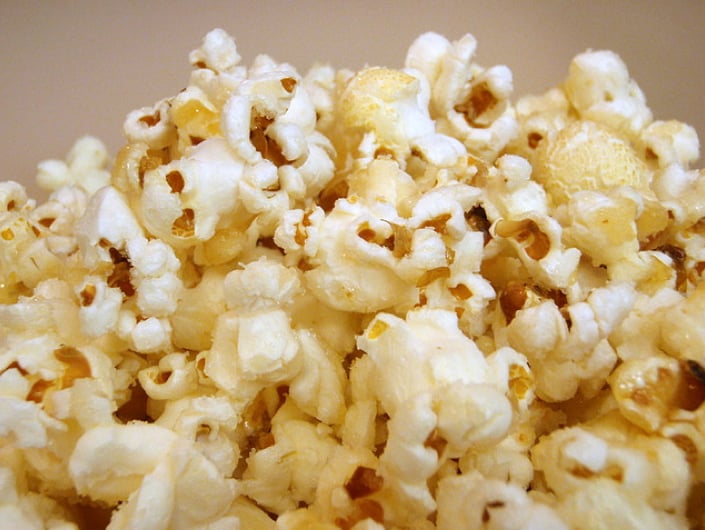 Celebrate Summer and the spirit of the carnival at home with the salty-sweet kettle corn combo. You likely have all the ingredients in your cupboard [66].


Photos courtesy of Joyosity [67]
Mango, Kiwi, Raspberry Pops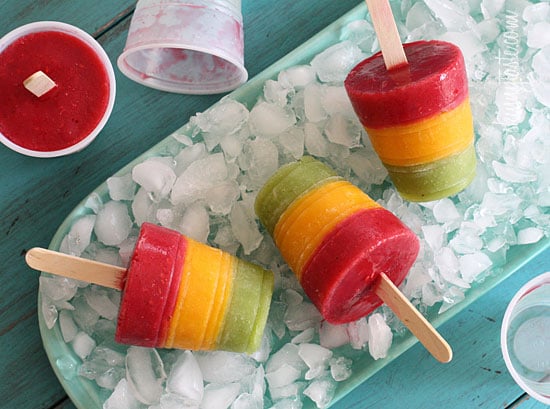 A trio of fruit flavors make one tasty treat in these mango, kiwi, raspberry pops [68], made with fresh fruit purees.
Source: Skinny Taste [69]
Peach and Mango Popsicles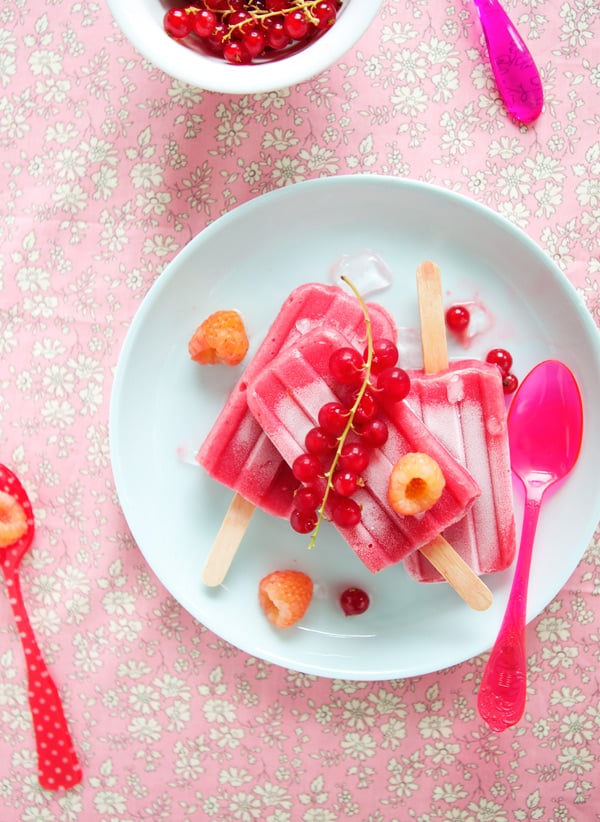 With no added sugar, these Peach and Mango Popsicles [70] are a refreshing treat that you can feel good feeding your family. For more inspired recipes and exquisite photography, check out La Tartine Gourmande [71], the new cookbook from the author of the blog of the same name.
Source: La Tartine Gourmande [72]
Sunday Sundae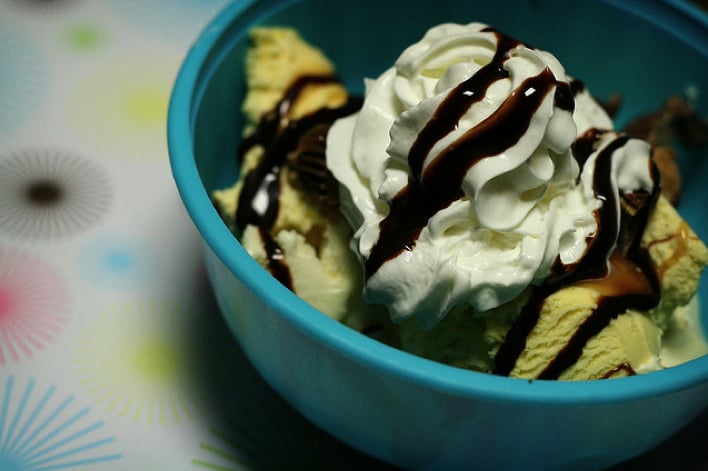 If your tots keep their inner monster hidden all weekend, add some extra sweetness to Sunday Funday by making midday homemade sundaes with their favorite toppings. And then consider a trip to the park to work off all that sugar.


Photo courtesy of ginnerobot [73]
Nanaimo Bars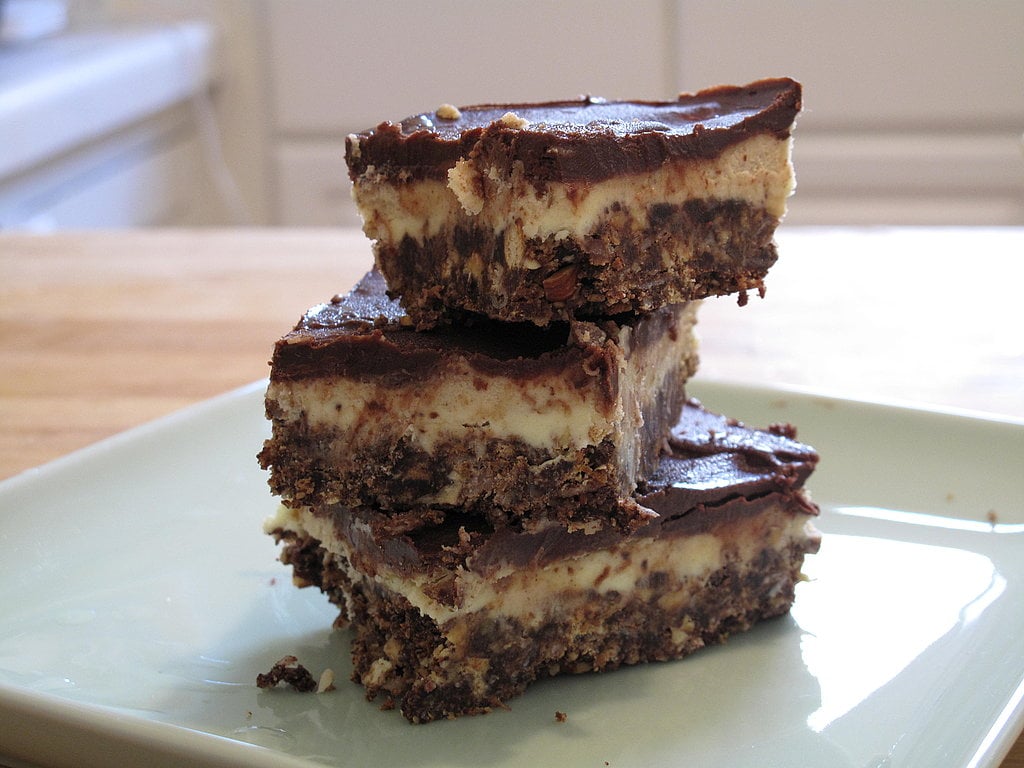 Nanaimo bars [74], the legendary bar made famous by Vancouver housewives in the '50s, is similar to a seven-layer bar with graham cracker, almonds, coconut, and chocolate. Rather than condensed milk, this bar has a creamy pudding layer.
Layered Raspberry-Yogurt Pops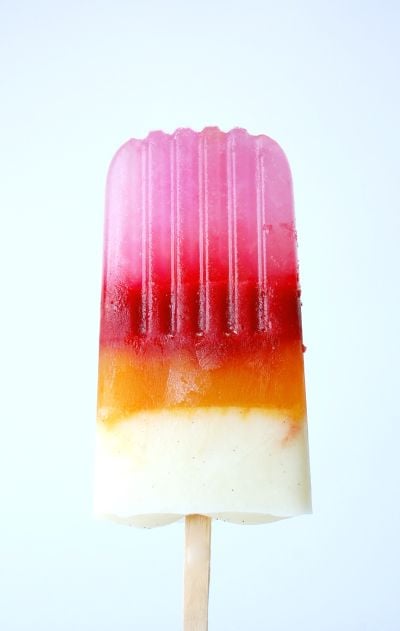 Get creative with this recipe for Layered Raspberry-Yogurt Pops [75] and incorporate any of your kids' favorite fruits.
Source: Butterfly Foodie [76]
Banana Cream Pie-Sicles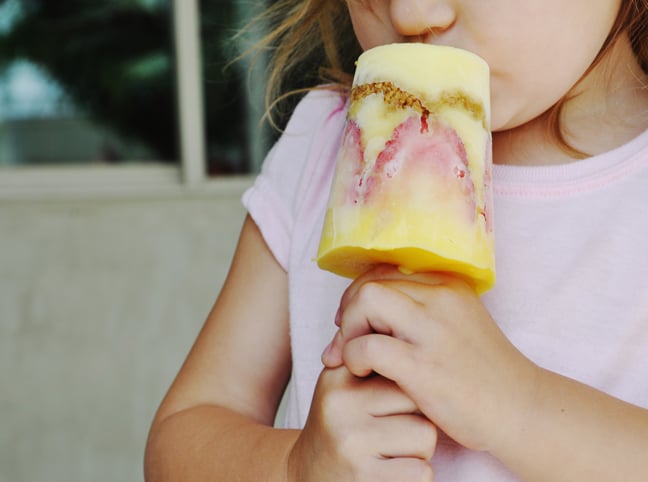 These Banana Cream Pie-sicles [77] even have a graham cracker crust.
Source: Momtastic [78]
Fruit-Filled Ice Pops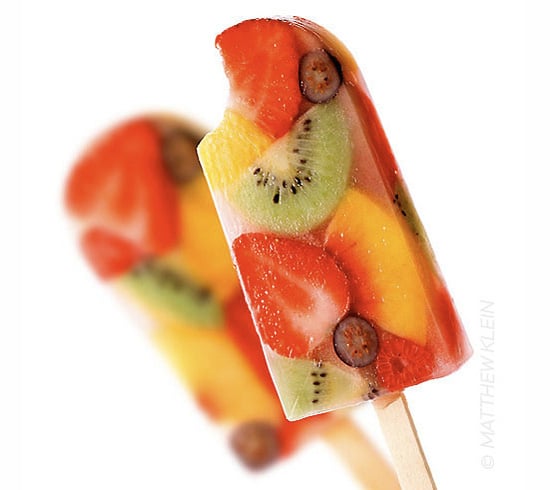 We can't think of a better way to beat the heat than with these fruit-filled popsicles [79] — like fresh fruit salad, in a pop!
Source: Matthew Klein [80]