The highlight of many kids' Easter baskets is a decadent, foil-wrapped Cadbury Creme Egg or a little purple packet of crunchy Cadbury Mini Eggs. While either sweet treat is wonderful on its own, this year, why not up the ante at your Easter dessert table? These recipes incorporate Cadbury eggs in the most clever, creative, and delicious ways!
Source: Two Peas and Their Pod [1]
White Chocolate Puppy Chow With Cadbury Eggs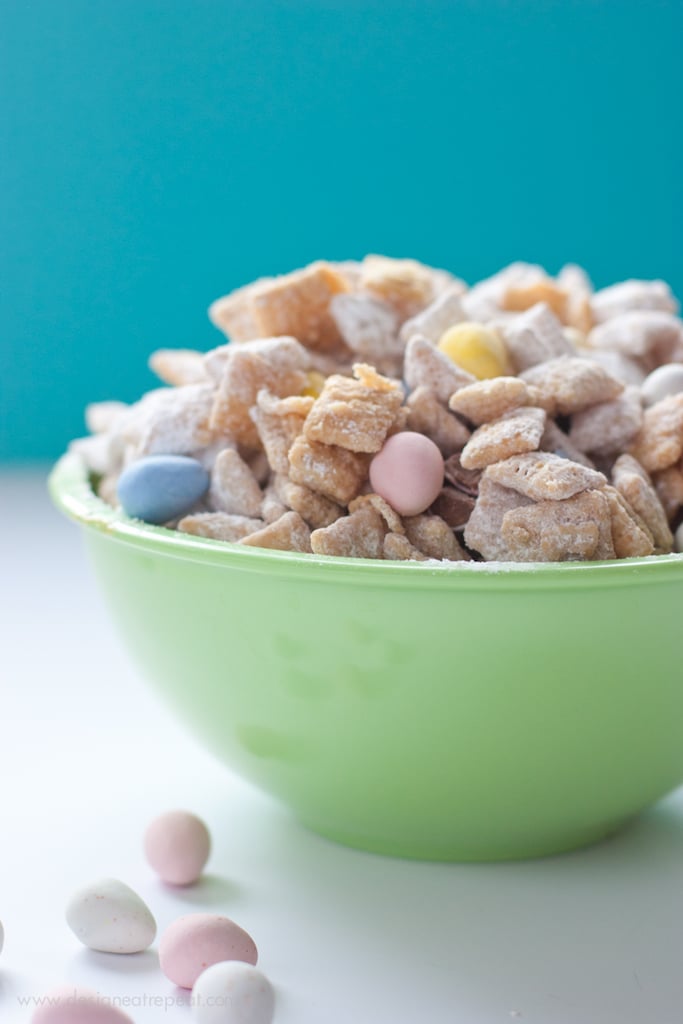 Incorporating Cadbury Mini Eggs into puppy chow mix [2] makes for an addictive Spring snack.
Source: Design, Eat, Repeat [3]
Easter Egg Hunt Cookies
There's a surprise waiting in these adorable Easter Egg Hunt Cookies [4] from In Katrina's Kitchen — a mini Cadbury Creme Egg!
Source: In Katrina's Kitchen [5]
Easter Cake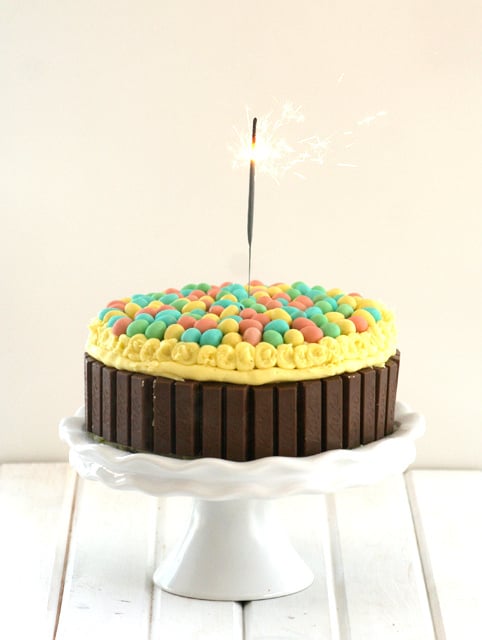 Kitchen Karate's Easter Cake [6] makes a most festive centerpiece for your Easter table.
Source: Kitchen Karate [7]
Cadbury Creme Egg Cupcakes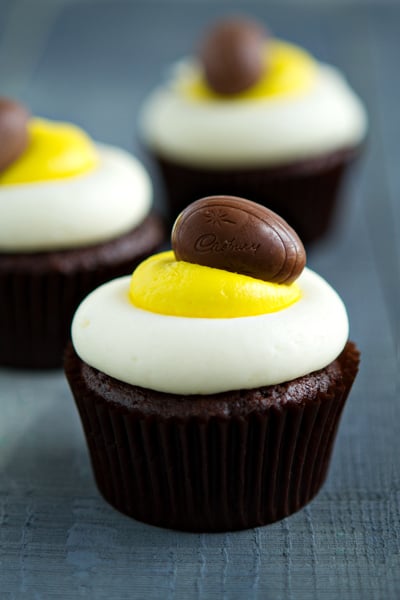 Each of My Baking Addiction's Cadbury Creme Egg Cupcakes [8] has a Creme Egg on top, and inside!
Source: My Baking Addiction [9]
Cadbury Egg Cookie Cake Bars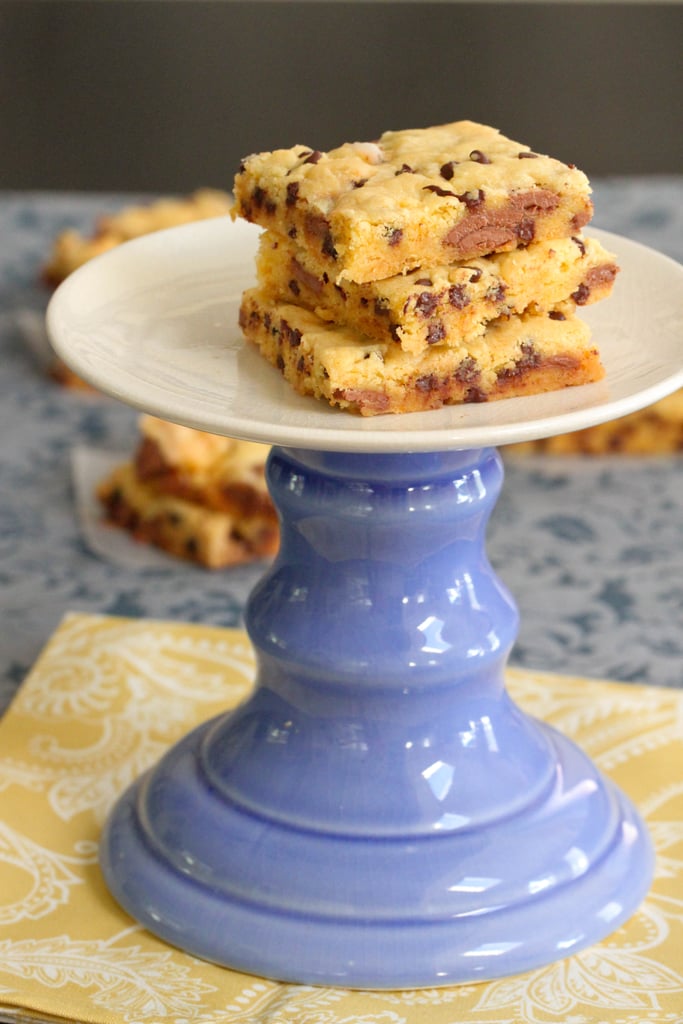 The addition of Cadbury Creme Eggs gives Picky Palate's Cookie Cake Bars [10] a marshmallow-like consistency. Yum!
Source: Picky Palate [11]
Cadbury Egg Cookies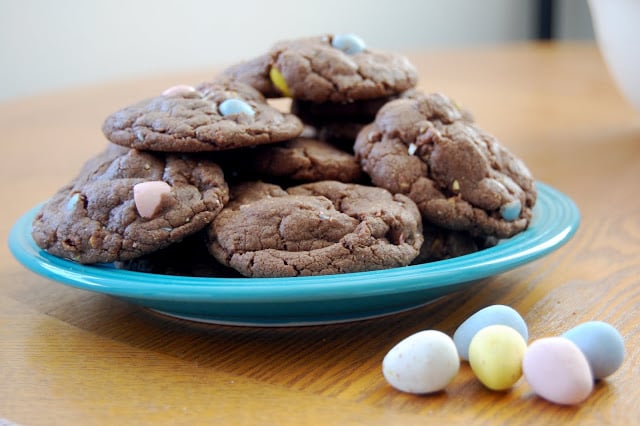 Crispy, chocolatey cookies with Cadbury Mini Egg crunch [12] inside will be the hit of your Easter celebration!
Source: Project Bake [13]
Coconut Macaroon Nutella Nests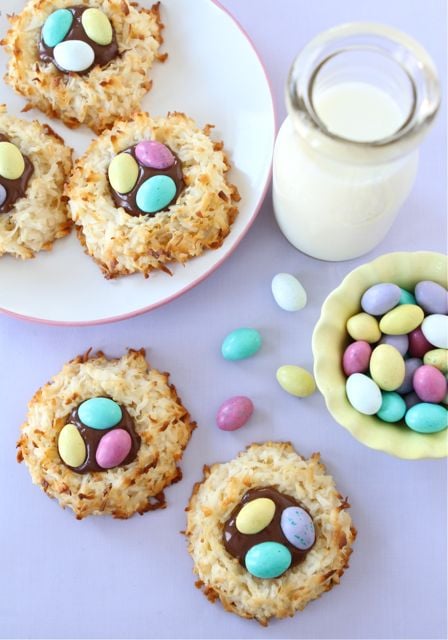 Two Peas & Their Pod's Coconut Macaroon Nutella Nests [14] take the cake for the cutest Cadbury dessert treats. The combo of light and flaky coconut and rich, decadent Nutella complement one another perfectly.
Source: Two Peas and Their Pod [15]
Cadbury Egg Oreo Cookie Bars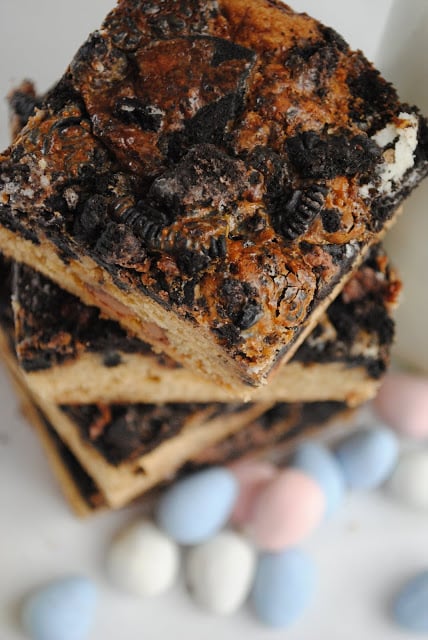 Never thought of combining Oreos and Cadbury eggs [16] before? We suggest you give Something Swanky's recipe a try!
Source: Something Swanky [17]
Cadbury Egg Chocolate Lava Cake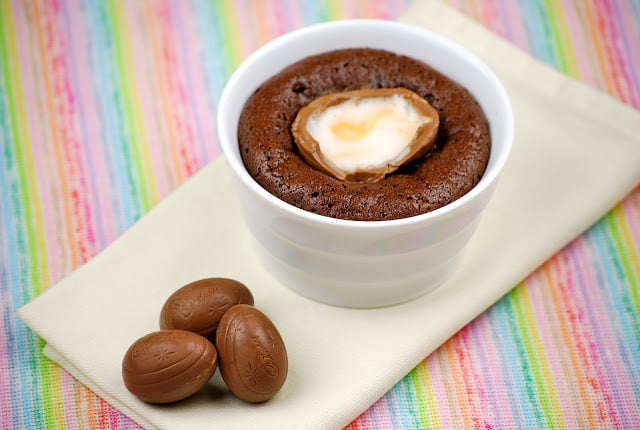 It doesn't get much more decadent than Tasty Trials's recipe for Cadbury Egg Chocolate Lava Cake [18]. Kids will love how they can see the inside of the egg atop the luscious chocolate cake.
Source: Tasty Trials [19]
Cadbury Easter Egg Bark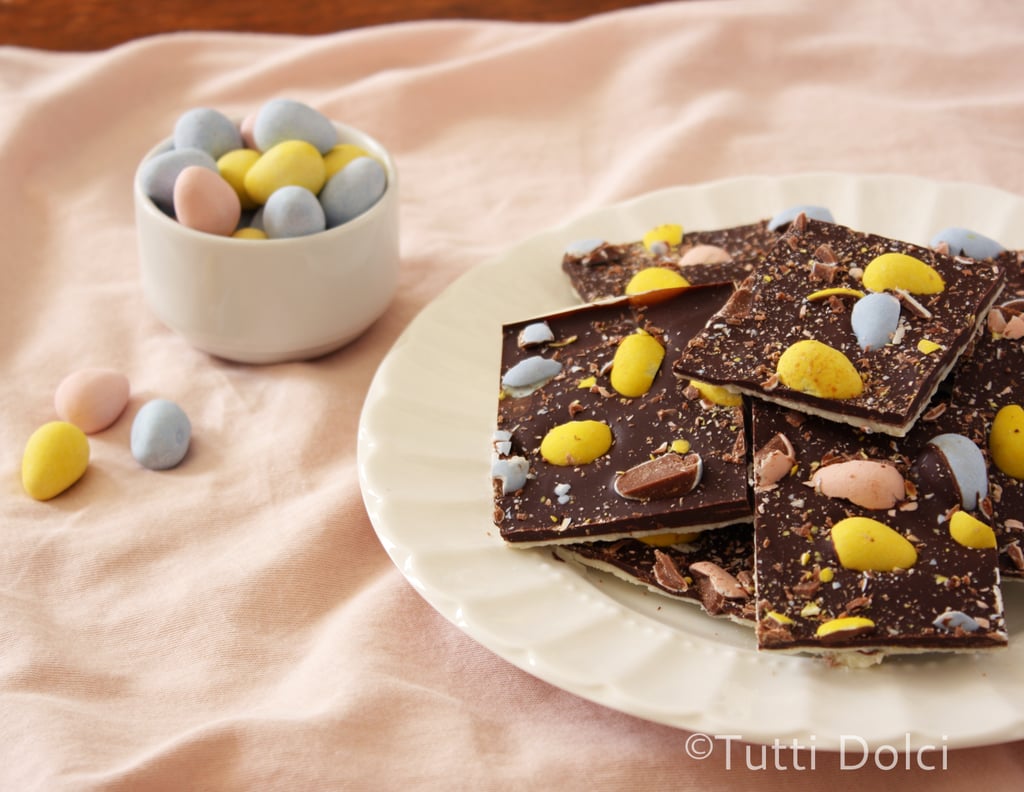 Chocolate Bark [20] is a popular treat around Christmastime, and Tutti-Dolci has discovered that it works just as well with Cadbury Mini Eggs as it does with crushed candy canes.
Source: Tutti Dolci [21]
Cadbury Cupcakes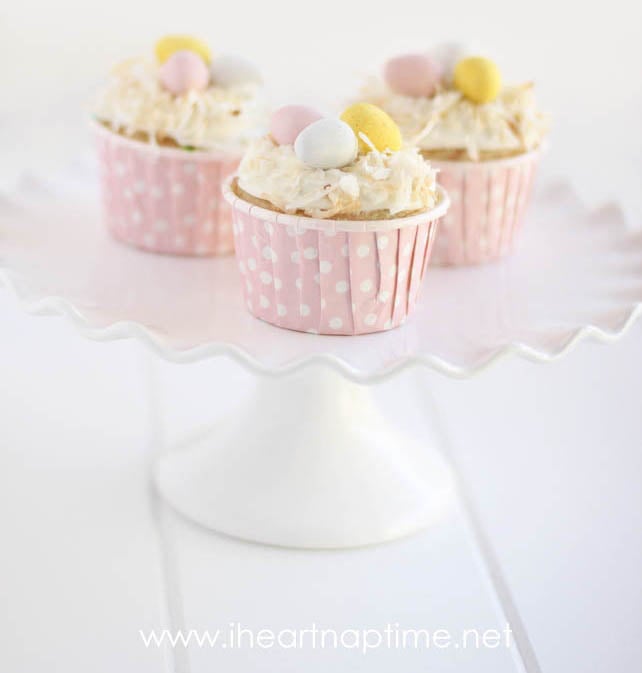 I Heart Naptime takes a plain cupcake to the next level with coconut and mini Cadbury eggs [22].
Source: I Heart Naptime [23]
Cadbury Nest Cookies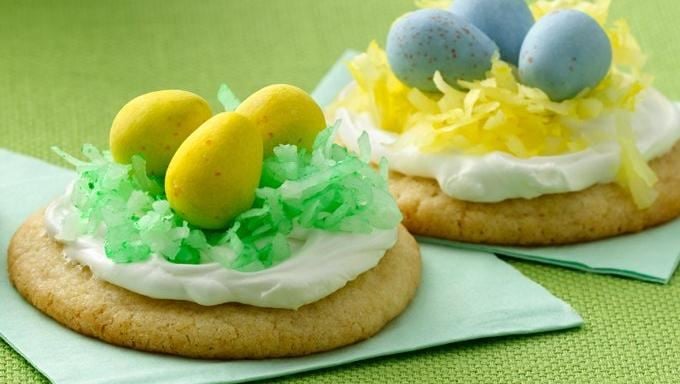 To simplify these already-easy cookies [24], use store-bought dough and frosting.
Source: Tablespoon [25]
Baked Cadbury Egg Doughnuts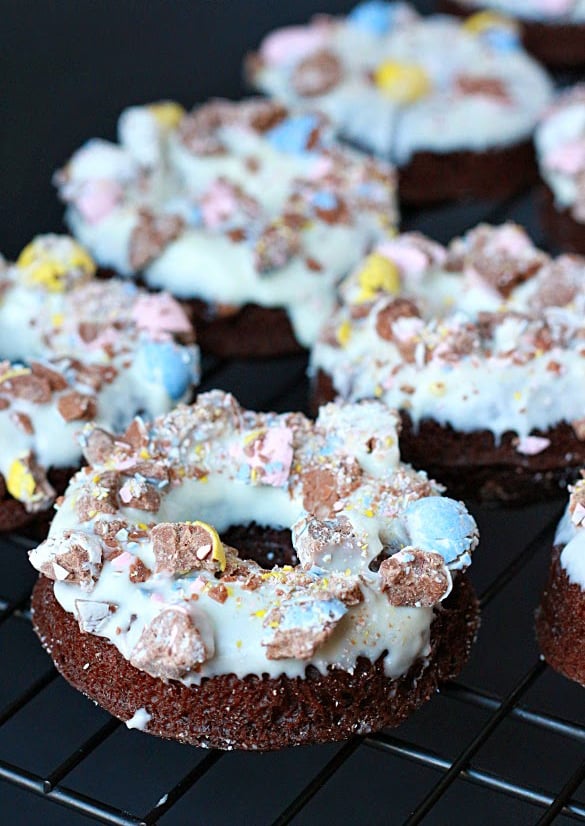 Believe it or not, Couponing and Cooking's Cadbury-covered doughnuts [26] are supersimple to make!
Source: Couponing and Cooking [27]
Cadbury-Stuffed Cookies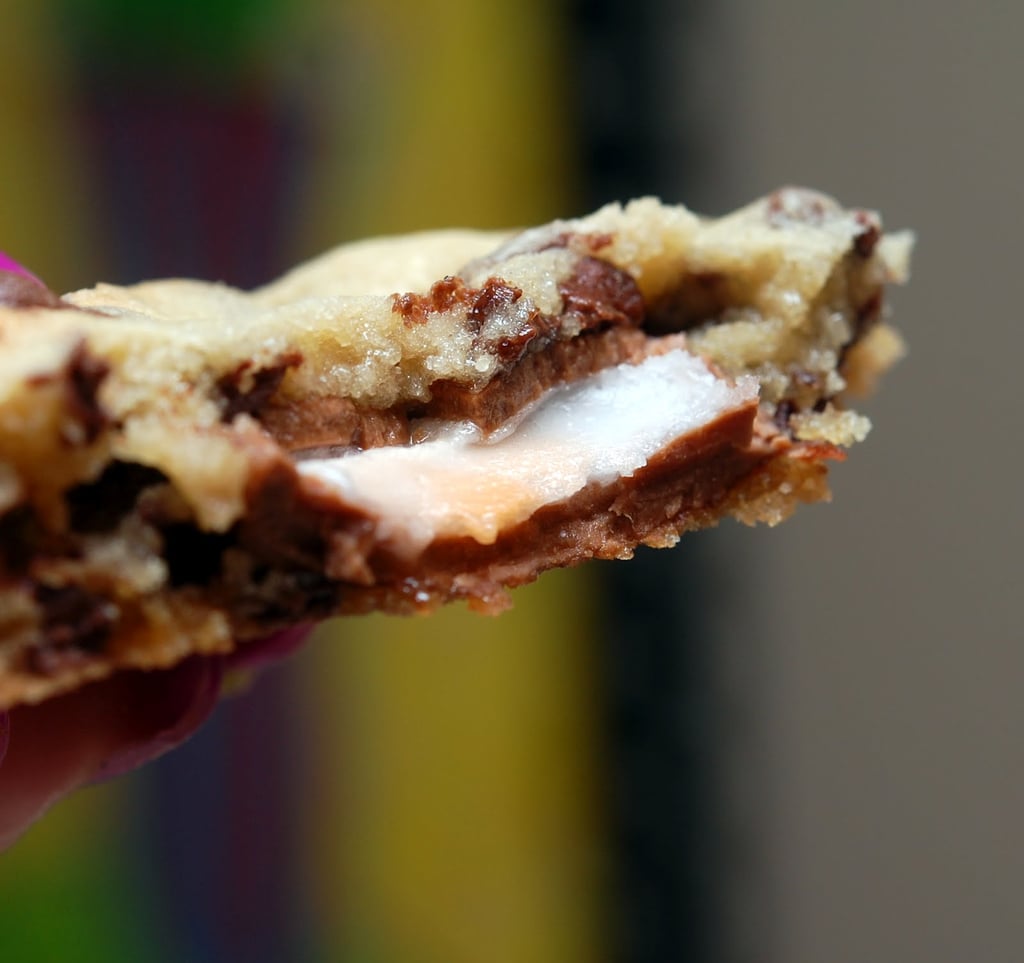 Your kids will think they're eating a simple chocolate chip cookie, but Hugs and Cookie's treats have a surprise in the center [28].
Source: Hugs and Cookies [29]
Cadbury Blondies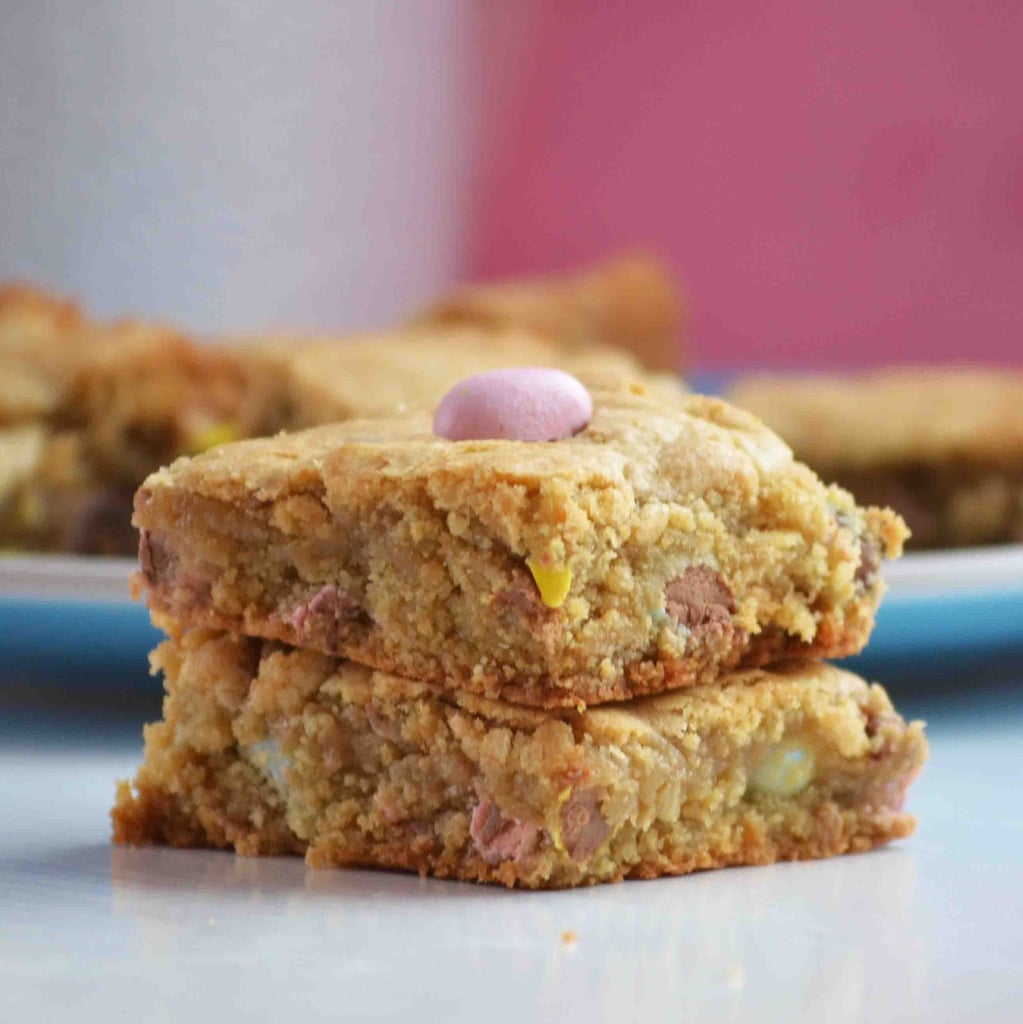 For a chewy treat, we recommend whipping up Bakeaholic Mama's Cabury blondies. [30]
Source: Bakeaholic Mama [31]