For many families, camping is a can't-miss summertime tradition. While there are plenty of things to do after your family pitches a tent [1], there aren't always a lot of things to eat, forcing us to dine on canned beans, roasted wieners, and chocolaty s'mores (OK, that last one isn't so bad). Rather than sticking to the traditional camping fare, why not whip up a tasty dish that looks like it could have come from the oven? From early morning breakfasts to late-night treats, here are the best bites for you and your little ones to make around the campfire.
Source: Shutterstock [2]
Breakfast Burrito
Packed with veggies, meat, and eggs, French Toasty's campfire burritos [3] will give your kids the fuel they need to get through the day.
Source: Flickr user Michael W. May [4]
Campfire Mac 'n' Cheese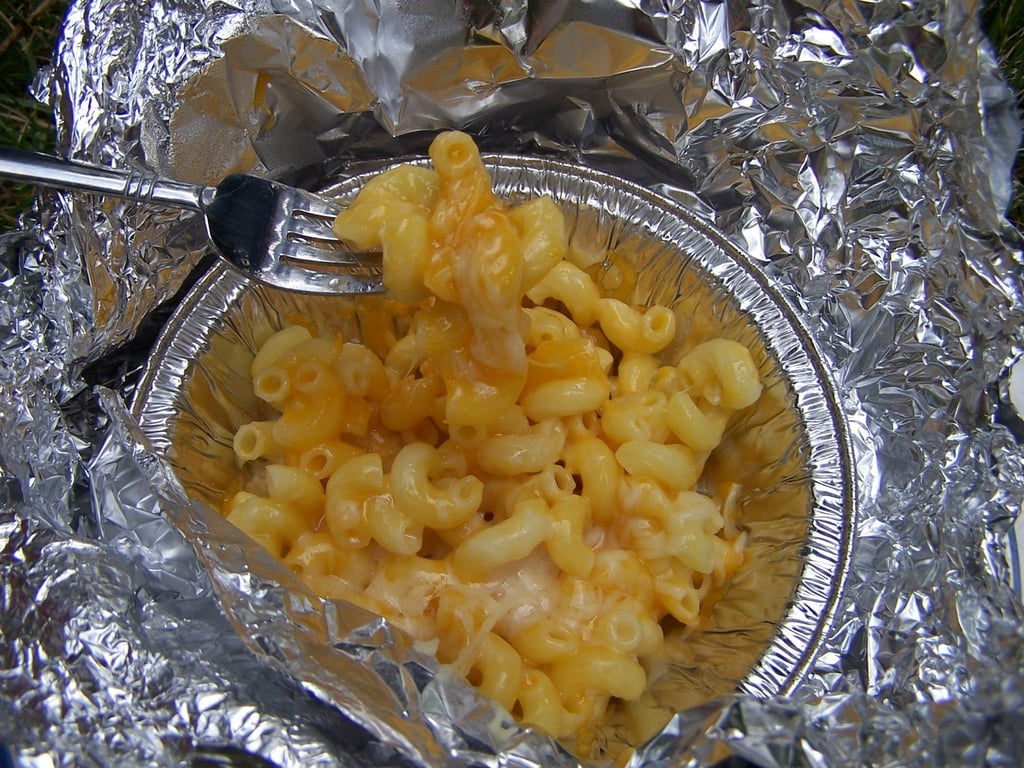 Bring a little comfort to your camping trip with some mac 'n' cheese [5] from My Sister's Cucina.
Source: My Sister's Cucina [6]
Campfire Flatbread Pizza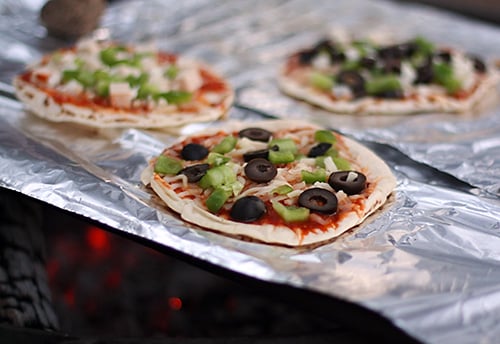 Your favorite pizza joint probably won't deliver to the woods, but your family can still feast on this kid-favorite dish [7] thanks to Dirty Gourmet.
Source: Dirty Gourmet [8]
Orange-Peel Cinnamon Rolls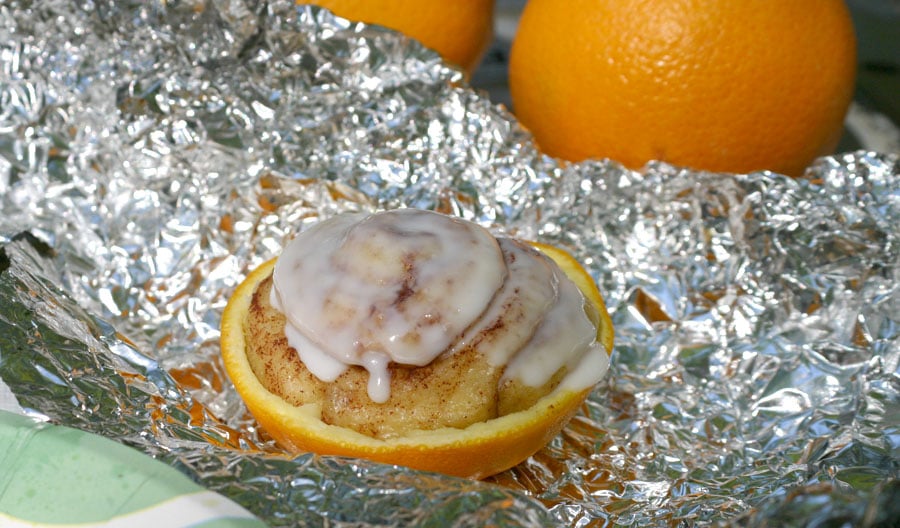 If your family likes to start the day with something sweet, Say Not Sweet Anne's orange-flavored cinnamon rolls [9] are the perfect dish.
Source: Say Not Sweet Anne [10]
Popcorn Satchels
Perfect as an afternoon pick-me-up or treat for telling ghost stories, this campfire popcorn [11] is a must-make item.
Source: Flickr user slworking2 [12]
Campfire Cones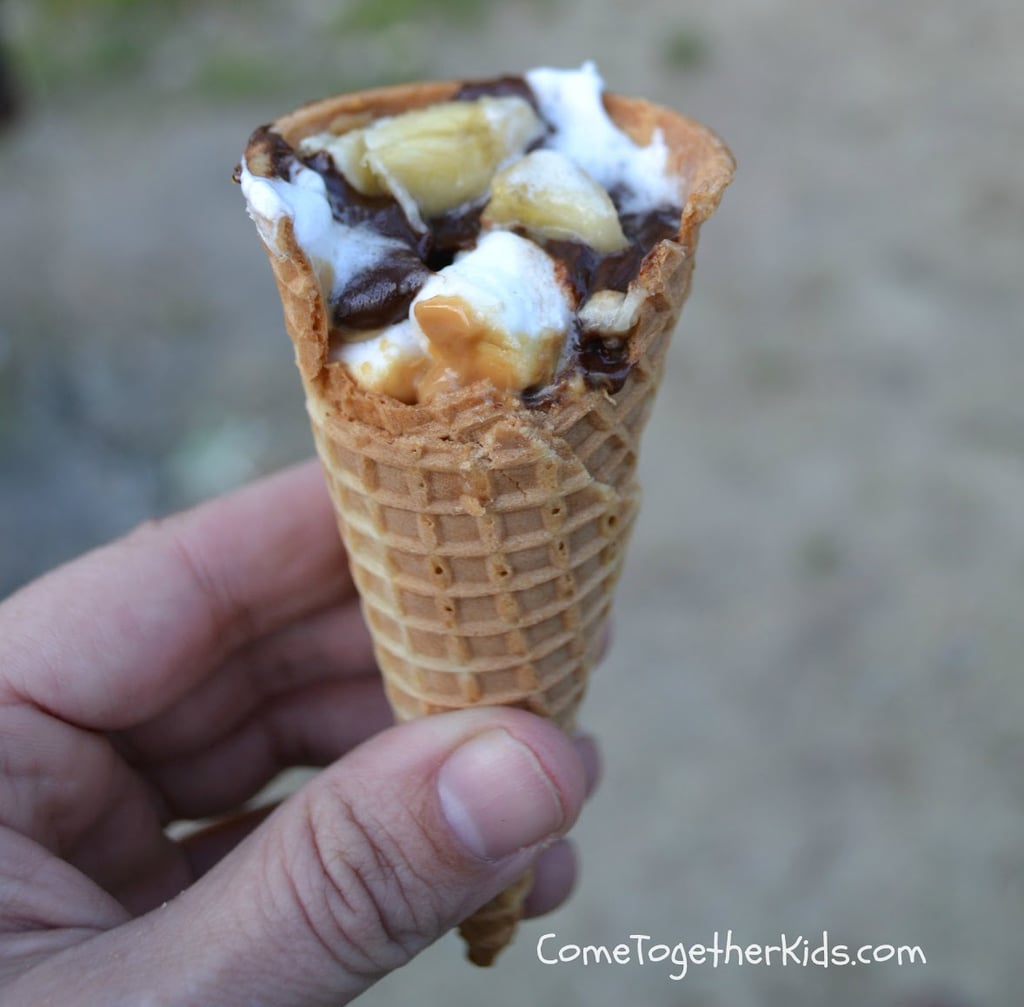 Come Together Kids combines peanut butter and chocolate to make a messy, tasty camping treat [13].
Source: Come Together Kids [14]
Omelet in a Bag
Make Homemade Ginger's portable omelets [15] before you head to the woods, and keep them in the cooler until you're ready for an easy and filling breakfast.
Source: Flickr user fifteenthiry [16]
Crescent Hot Dogs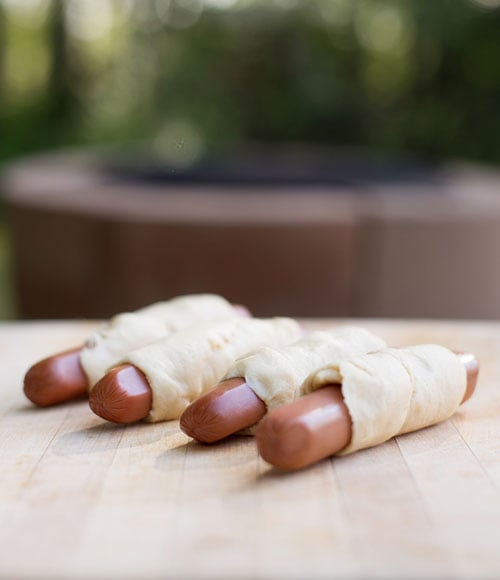 It wouldn't be a camping trip without hot dogs, but you can take it to the next level with Tablespoon user BS in the Kitchen's version of pigs in a blanket [17].
Source: Tablespoon user BS in the Kitchen [18]
Campfire Quesadillas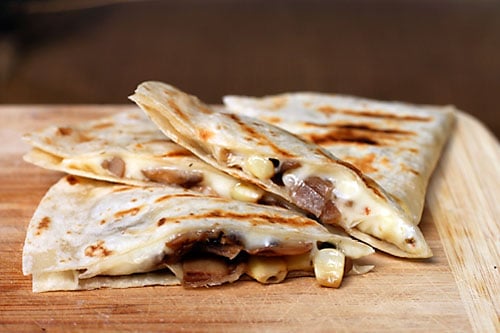 Although Dirty Gourmet's recipe calls for mushrooms and corn, there are no limits when it comes to making your own quesadillas [19].
Source: Dirty Gourmet [20]
Campfire S'mores Banana Boats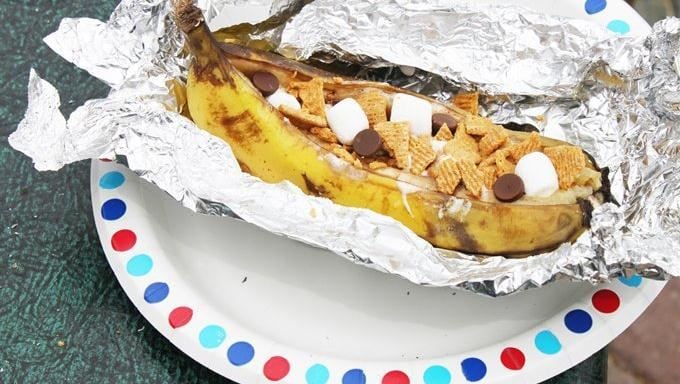 Lil Miss Bossy gives the classic campfire dessert a fruity twist [21].
Source: Tablespoon user Lil Miss Bossy [22]