Whether you're heading to a backyard bash or lounging around the house, Summer is always a popular time to gather round the grill. We've rounded up 35 great ways to make this weekend's barbecue especially kid-friendly. From easy eats to surprises and treats, click through and turn a few of our ideas into your own.
Formula Fun Race Car Salt and Pepper Shakers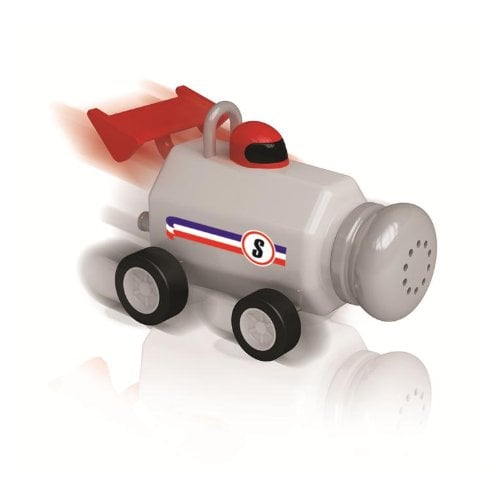 These salt and pepper shakers [1] ($12) don't just look like Formula One race cars; thanks to a pull-back-and-go mechanism, they zoom across the table, too.
Wow 'Em With Watermelon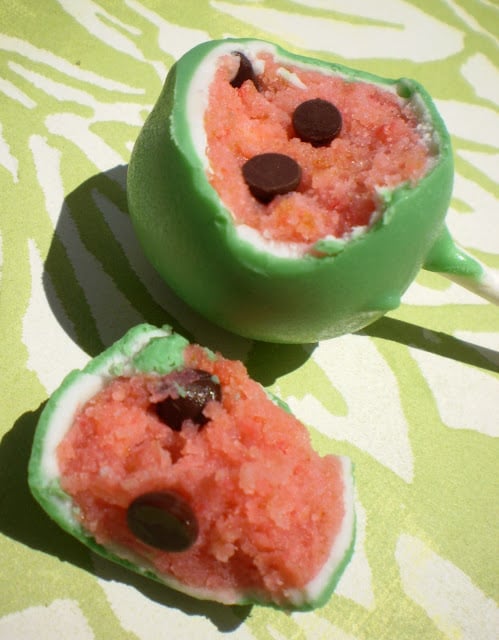 Natalie's Cake Pops [2] came up with the most realistic take on watermelon cake pops — right down to the chocolate chip "seeds."
Source: Natalie's Cake Pops [3]
SweeTarts Milkshake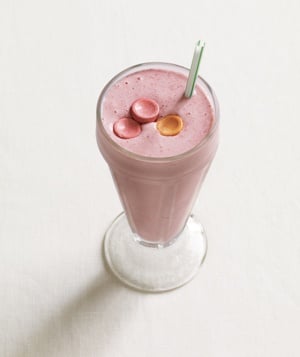 Incorporate a little tang into your shake with that classic candy, SweeTarts. Real Simple's recipe for a SweeTart Shake [4] couldn't be easier.
Source: Kana Okada/Real Simple [5]
Cupcake Burgers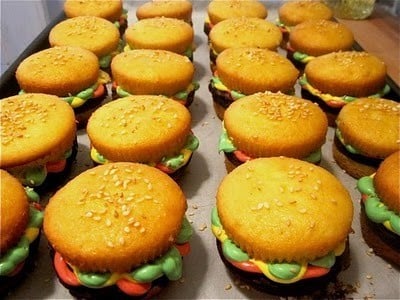 These incredibly realistic cupcake burgers are the genius product of Pardon My Crumbs [6] and would be perfect for your Labor Day barbecue.
Source: Pardon My Crumbs [7]
Strawberry Nutella Milkshake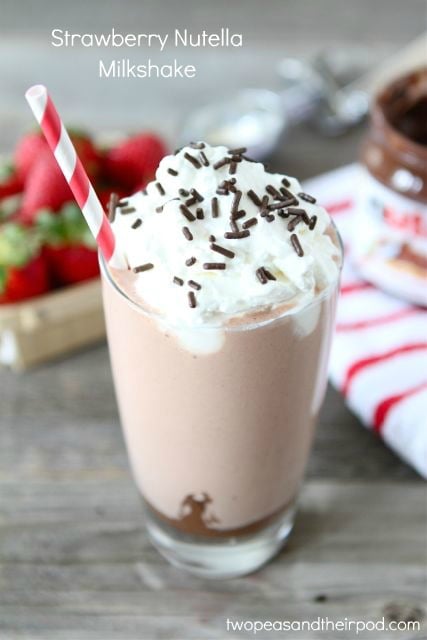 Indulge the Nutella lover in your household with Two Peas & Their Pod's Strawberry Nutella Shake [8] — yes, please!
Source: Two Peas & Their Pod [9]
Condiment Gun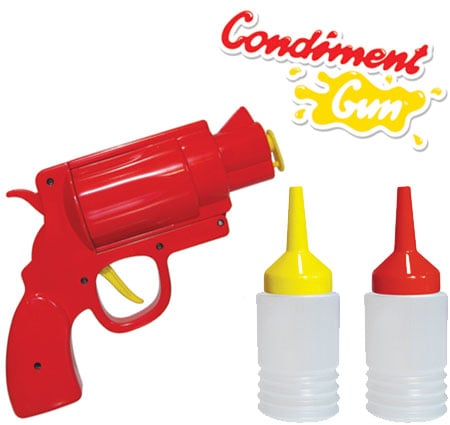 This one is only an option for the absolute bravest of parents . . . a condiment gun [10] ($14) that squirts ketchup or mustard onto your burger or hot dog — or, if you're not careful, straight across the room!
S'mores Ice Cream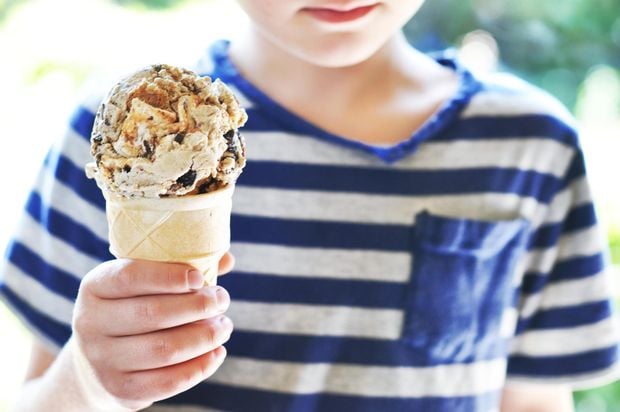 Obsessive testing (a remarkable eight batches!) went into developing this creamy, s'more-studded ice cream [11], so rest assured knowing it's bound to be a success.
Source: Phyllis Grant/Food52 [12]
Pick Your Nose Animal Paper Cups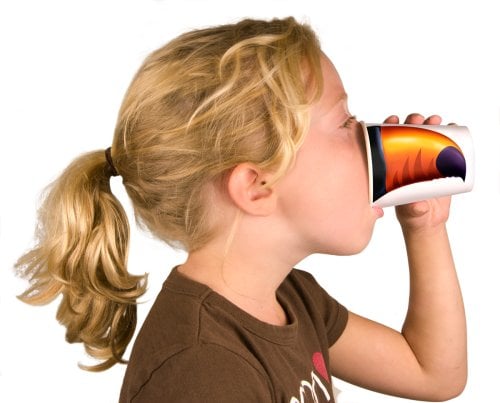 Sure to get a lot of laughs, these Pick Your Nose Animal Paper Cups [13] ($20) feature the noses, snouts, or beaks of 12 different animals. Hold them up for a sip, and your face takes on that silly form.
Confetti Pasta Salad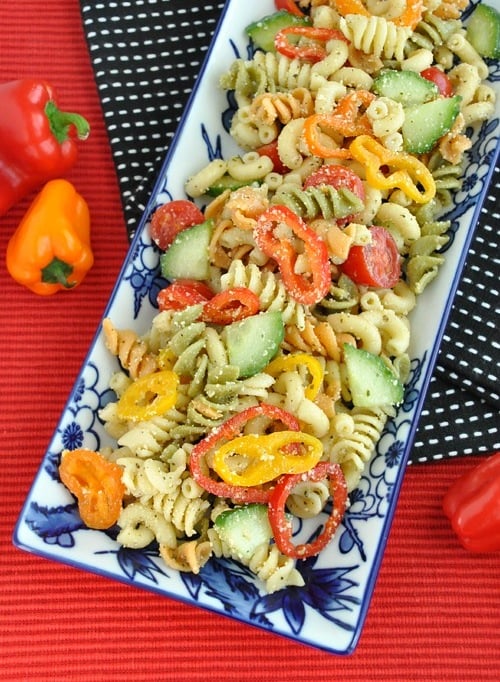 Loaded with seasonal veggies like cherry tomatoes, peppers, and cucumbers this confetti pasta salad [14] will become a pool party staple. Between the bright colors and the taste, your kids will be running back for seconds.
Source: Peas and Crayons [15]
Peaches and Cream Pops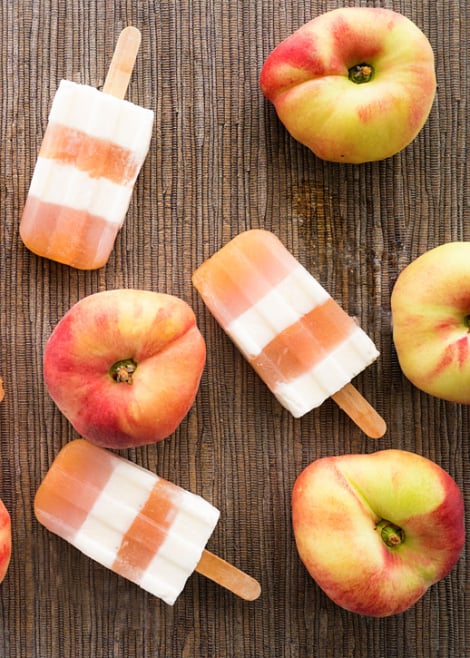 Sugar & Cloth's peaches and cream pops [16] make one of the season's most delicious offerings even better!
Source: Sugar & Cloth [17]
Homemade Ice Cream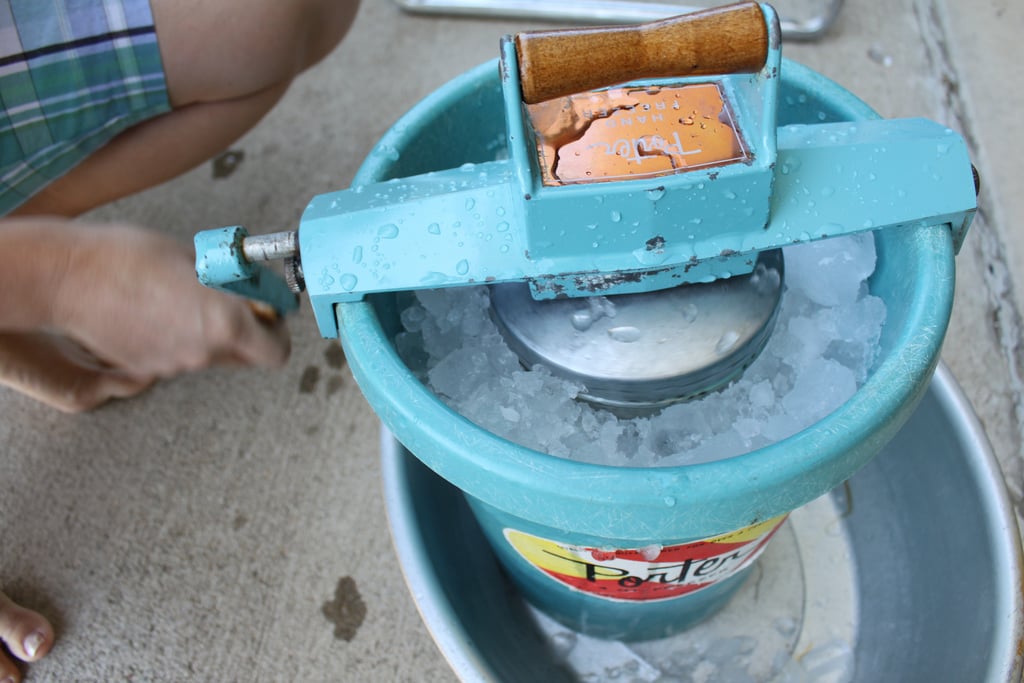 Nothing says Summer like homemade ice cream! If you've got an old-fashioned crank ice cream maker, then Labor Day is the perfect time to drag it out and get everyone involved in churning this sweet treat. Or have fun making individual bags of ice cream [18] that only take minutes to make.
Source: Flickr user Hamner_Fotos [19]
Whole Wheat Pasta Salad With Feta and Peas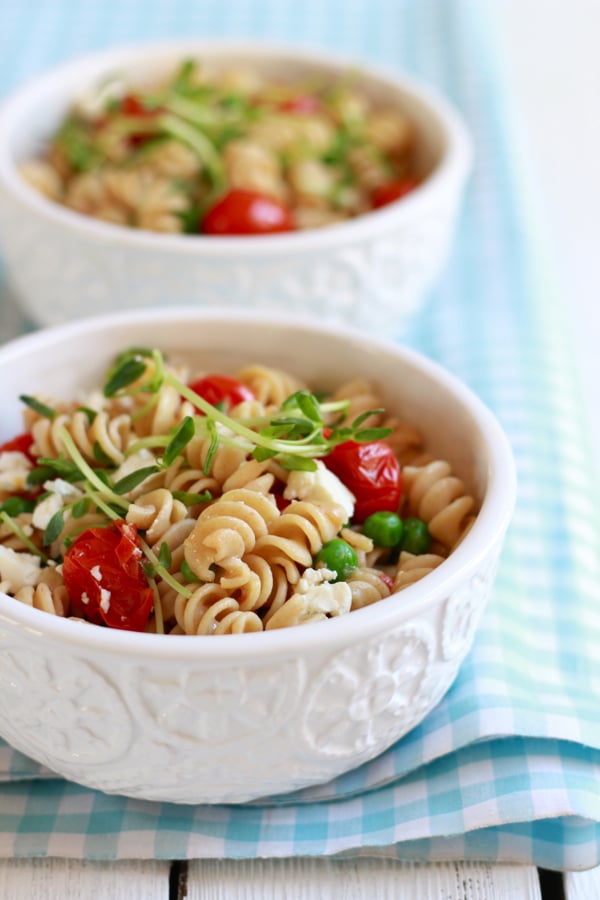 Make this kid-friendly pasta salad [20] at lunch and serve through snack time; it actually tastes better the longer it sits. The whole wheat pasta is a filling option, and the pea shoots give it a nutritious crunch. It's a quick recipe you'll find yourself returning to throughout the Summer.
Source: The Clever Carrot [21]
American as Apple Pie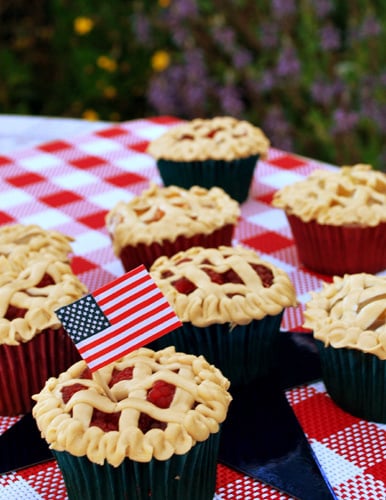 Mommy Topics [22] combines two cookout faves — pie and cupcakes — for a Memorial Day sweet treat that's sure to wow a crowd.
Source: Mommy Topics [23]
Hot Dawg!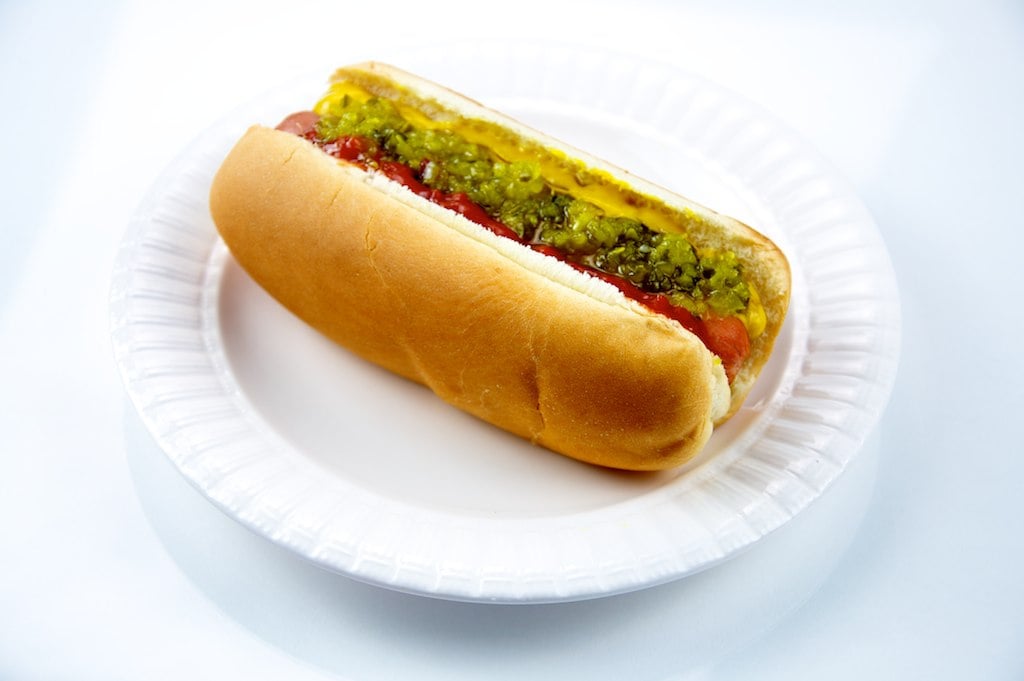 The basic dog has come a long way over the years, with tons of different varieties to choose from. You can find chicken hot dogs, kosher dogs, and vegan dogs at most grocery stores. Spruce your hot dogs up with handmade sides to make them a bit more special. Toss together your own homemade ketchup and mustard [24], easier-than-you-think sweet pickle relish [25], or tangy mango and avocado salsa [26].
Source: Flickr user The Culinary Geek [27]
What Is It? Reusable White Dinner Plates With Bees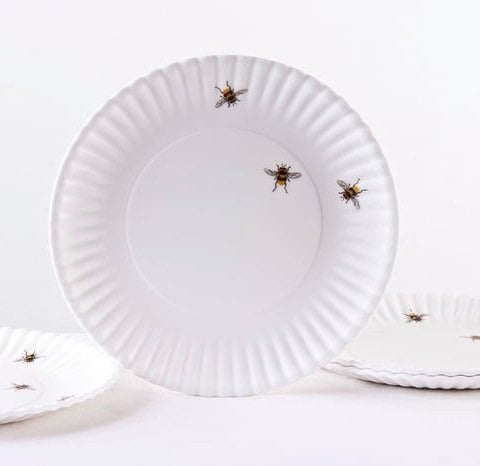 Watch out for those bees on your plate [28]! ($17) Oh, wait . . . never mind. These melamine plates play multiple tricks on the eye — they look like paper but are actually reusable, and those bees? Luckily, they're just part of the design.
S'mores Pops
Gimme Some Oven's s'mores pops [29] turn marshmallows, chocolate, and graham cracker coating into a bite-sized, no-mess treat.
Source: Gimme Some Oven [30]
Chocolate Mint Brownie Milkshake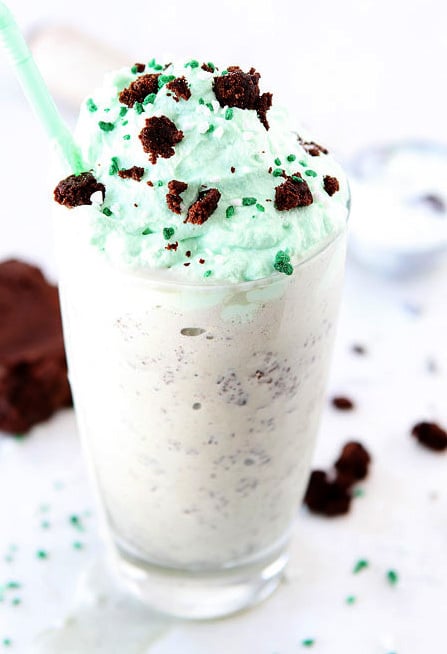 A Chocolate Mint Brownie Milkshake [31] combines just the right amount of refreshing mint and rich chocolaty brownie chunks.
Source: Two Peas & Their Pod [32]
Root Beer Float Popsicles
Boulder Locavore's root beer float popsicles [33] use just two ingredients — vanilla ice cream and root beer — transforming the iconic float into something new.
Source: Boulder Locavore [34]
Peach-Mango Popsicles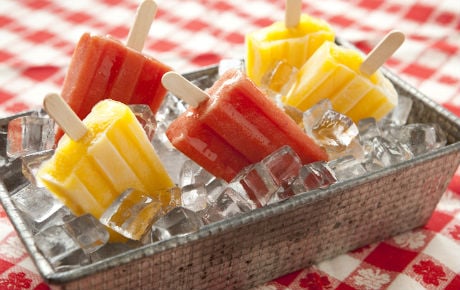 Get your kids a healthy serving of fruit with these peach-mango popsicles [35] made with fresh pureed peaches and mangoes.
Source: Whole Foods [36]
Cherry-Limeade Popsicles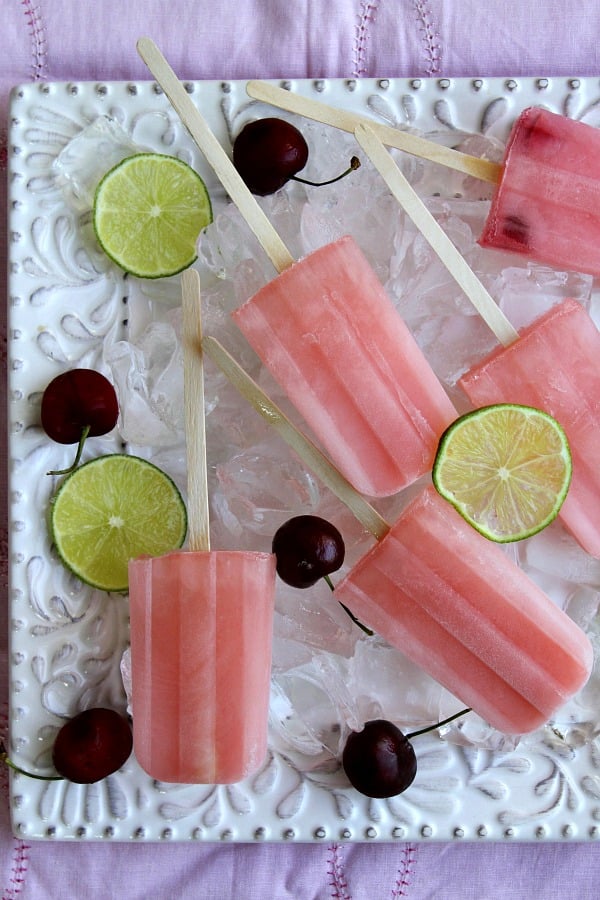 Recipe Girl's cherry-limeade popsicles [37] turn a popular refreshing beverage it into a frozen sweet treat.
Source: Recipe Girl [38]
Ice Cream Cone Fan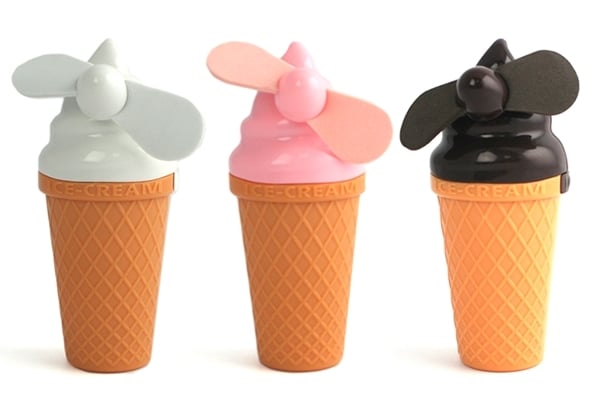 Keep your cool with a (sort of) realistic-looking portable ice cream cone fan [39] ($8). Note that the soft foam blades are safe for all ages, making these a fun party favor for little ones.
Rack-o-Ribs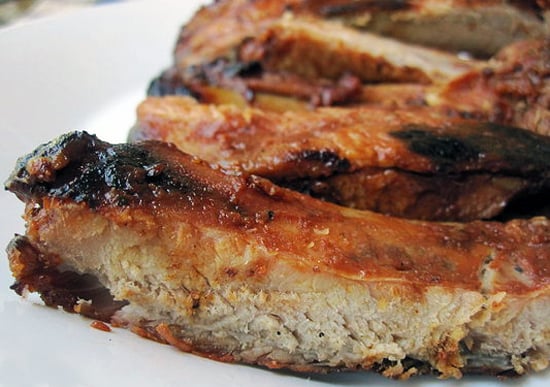 There's nothing like a dripping-with-sauce rack of ribs on a lazy day off. Looking for a bit of grilling inspiration? Why not try this sweet and savory recipe for ribs [40] from YumSugar? But, be warned, make sure to offer your guests lots of napkins! Looking for something with a different flavor? Try your hand at grilled Korean short ribs [41] or honey-chipotle glazed ribs [42].
Sugar Cookie Ice Cream Sandwiches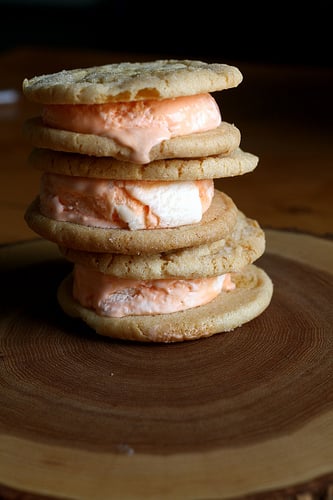 While Joy the Baker stuffed her sugar cookie sandwiches [43] with orange sherbet, you could switch up the flavor to appease your kids' palettes.
Source: Joy The Baker [44]
Home-Style Macaroni Salad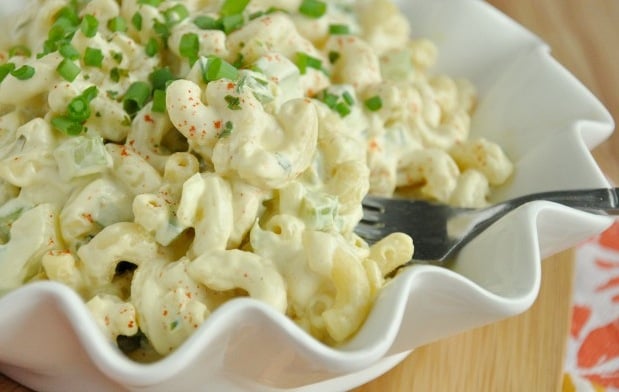 This home-style macaroni salad [45] is Summer's version of your little one's favorite dish. It directly translates to creamy, cheesy goodness with a (healthy) catch. The cream is actually made with Greek yogurt making the dish lighter and bumping up the protein factor.
Source: Peas and Crayons [46]
Creamy Potato Salad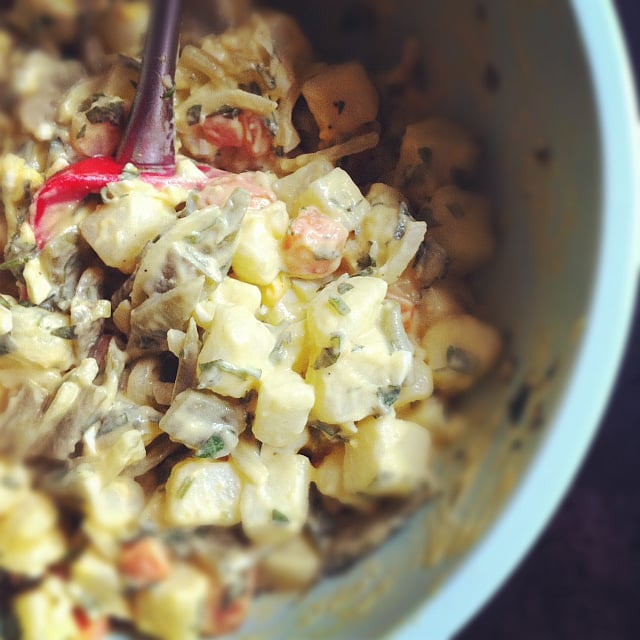 Potato salad is a must have at any Labor Day gathering, and it's wonderfully easy to make. Try swapping plain yogurt for mayo, which makes salads more potable, and no one has to worry about the salad sitting out on a hot afternoon. And using a low-fat yogurt instead of mayonnaise cuts the calories in this creamy side! Make ahead or the day of your gathering and keep cold in the fridge. Try your hand at fingerling potato salad [47] or a traditional potato salad [48] that uses basic ingredients you probably already have in your pantry.
Source: Flickr user Andrea_Nguyen [49]
Vintage-Inspired Pinwheel Toppers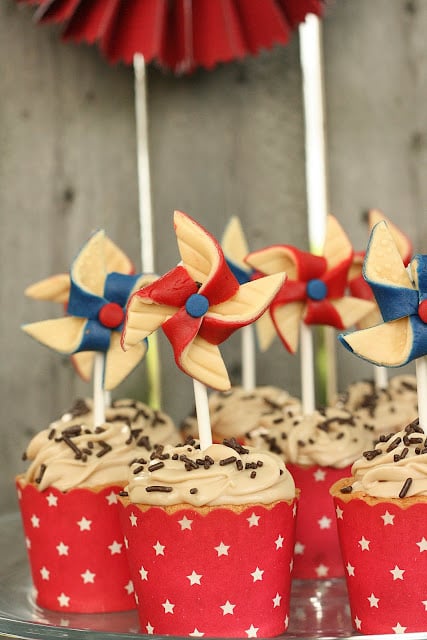 We love the old-school feel of these vintage-y pinwheel cupcake toppers, made from fondant by Celebrating Moments by Marcie [50].
Source: Celebrating Moments by Marcie [51]
Baked Beans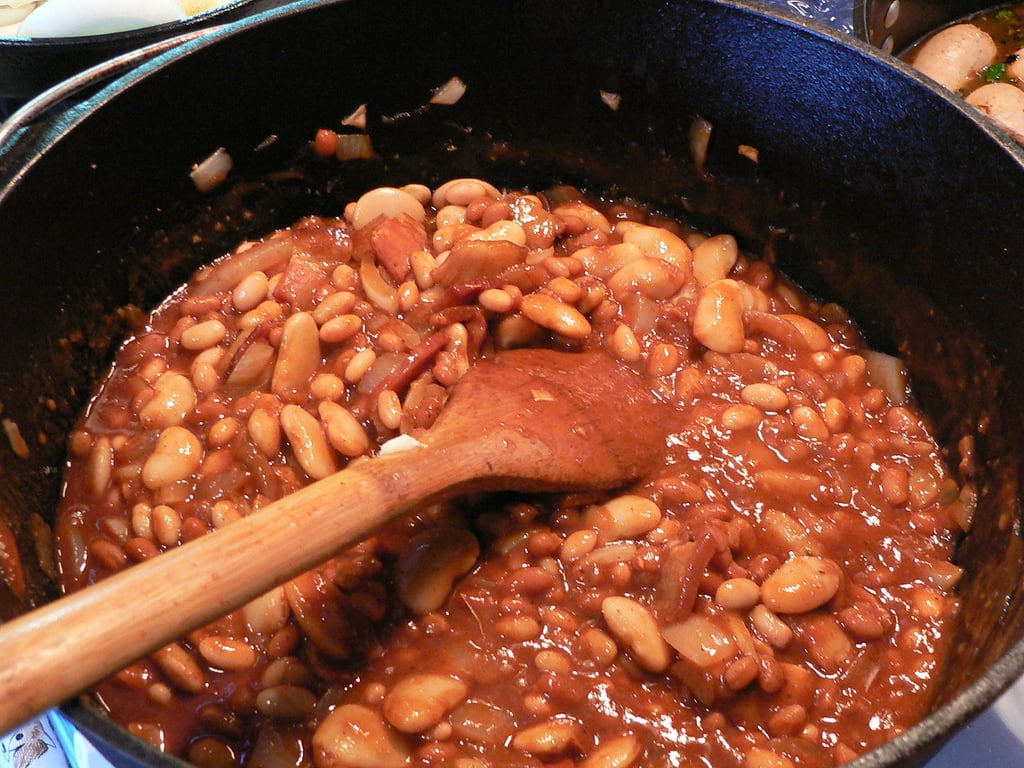 What's wonderful about a big pot of baked beans is that you can let it simmer all day in a slow cooker, which keeps the heat out of your kitchen. Start your sweet and savory beans the night before so they're wonderfully tender when your Labor Day guests arrive. Here's an easy recipe for smokey bacon baked beans [52], or go vegetarian with this version of Boston baked beans [53].
Source: Flickr user Lee Coursey [54]
Barbecue Chicken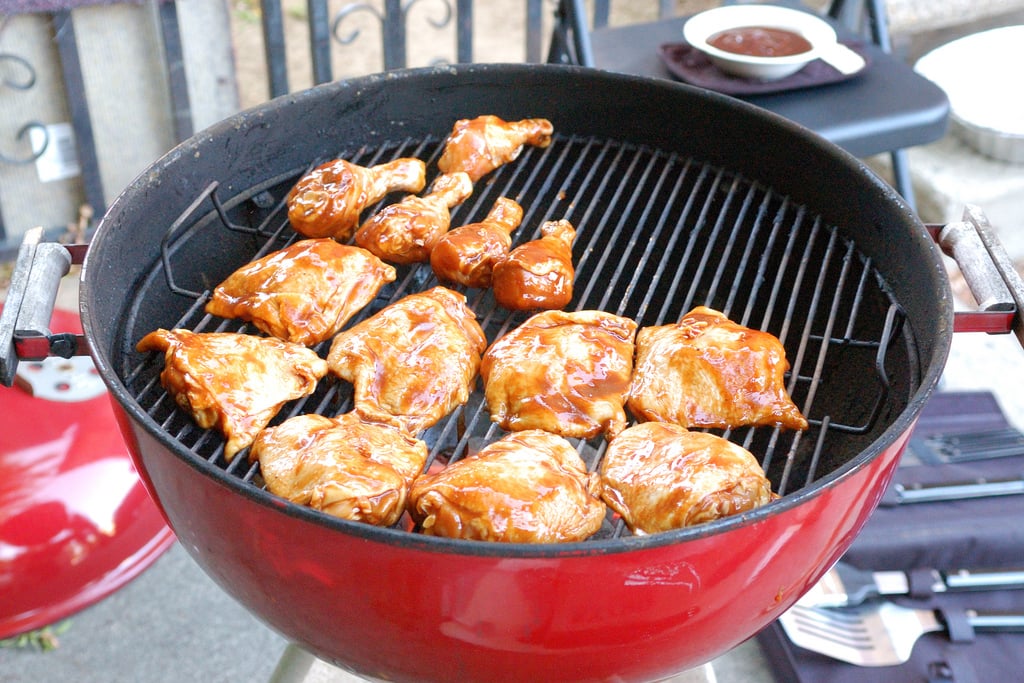 Crispy and tangy, barbecue chicken is a crowd favorite. Kids love the sweet wings, making grilled birds a great addition to your Labor Day menu. Marinate the cut sections in a water brine that will keep your meat moist. Mix together one gallon of water, one cup of kosher salt, and one half-cup of sugar. Pour over the chicken, and let the meat brine for up to three hours before grilling. Baste with your favorite sauce or make your own — it's easier than you think! Here's a quick and easy barbecue sauce recipe [55] from YumSugar.
Source: Flickr user Michael Saechang [56]
Macaroni Salad With Chickpeas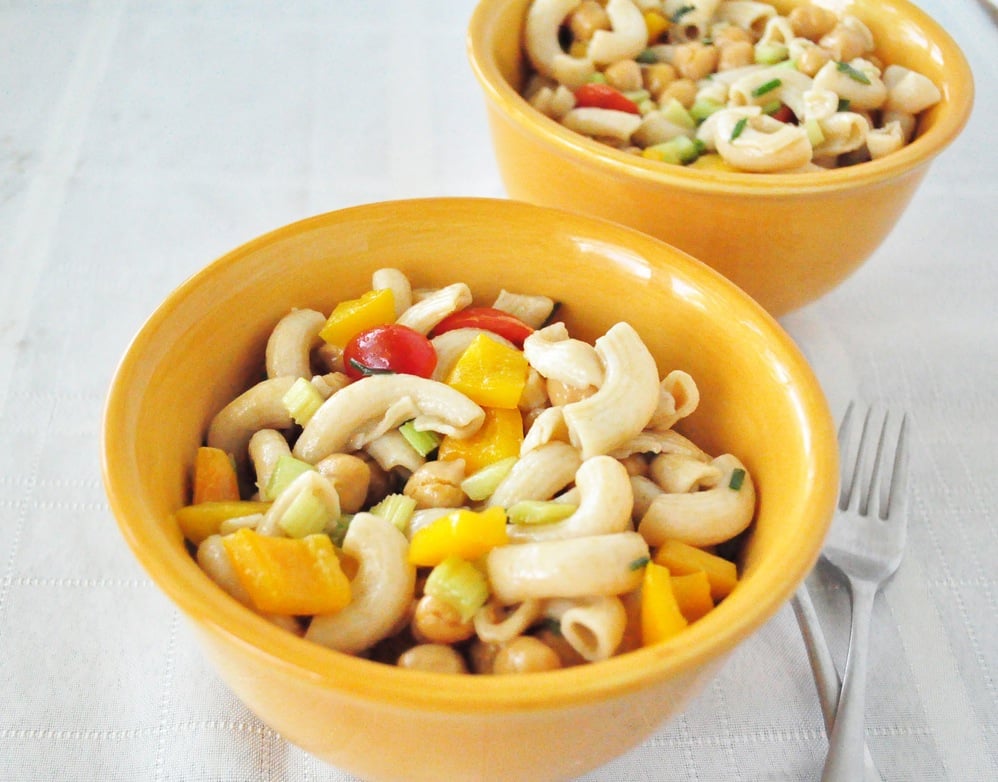 Macaroni with a kick of protein — what could be better? Unlike most macaroni salads, this dish [57] is healthy, leaving the creamy mayo behind. With the addition of chickpeas, it's a great option for meatless Mondays!
Source: My Whole Food Life [58]
Uni-Corn Corn Holders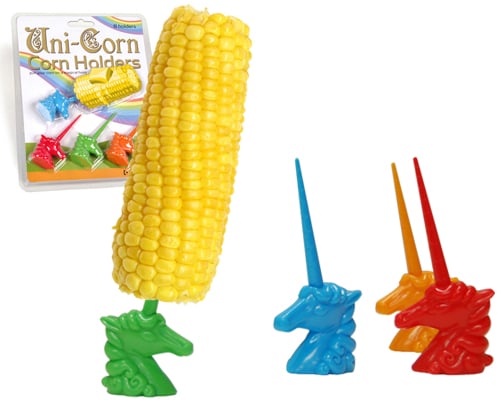 Uni-Corn Corn Holders [59] ($8) may look like toys, but they definitely serve a function as well. Stick one into either side of an ear of corn for a less messy (and more fun) eating experience.
Dipped Freezer Pop Soap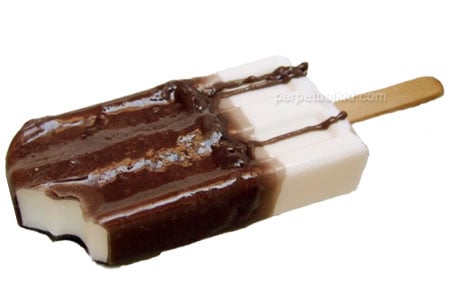 Imagine the looks on your kiddos' faces when you tell them to wash their hands, and there's a melting ice pop [60] ($4) where the soap should be! Pick up one of these vanilla ice cream-scented soap bars for your next BBQ — it'll only enhance your reputation as the coolest mom in town.
Hot Off the Grill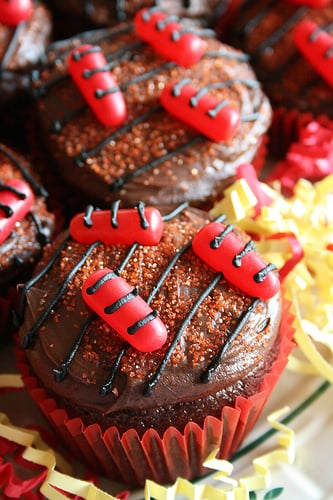 Hot Tamales and chocolate cupcakes make for a barbecue treat that's simply en fuego — from Life's a Batch [61].
Source: Life's a Batch [62]
Rainbow Pudding Pops
It's no surprise that these layered Rainbow Pudding Pops [63] are sure to be a kiddie fave this Summer!
Source: Sandy Toes & Popsicles [64]
Kikkerland Blink Ketchup and Mustard Bottles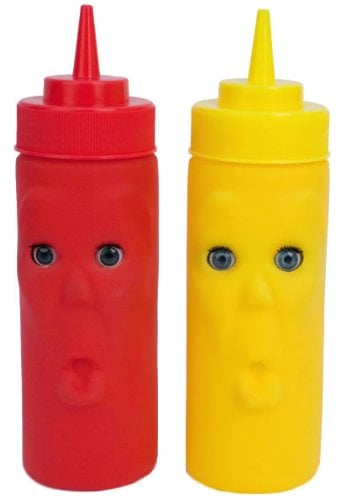 At first glance, these may look like normal condiment bottles [65] ($18), but spin them around and you'll see they're anything but. Turn your ketchup or mustard on its side, squeeze, and its eyes will close and open. They're wild, weird, and — when you see the reaction on your kids' faces — wonderful!
Fresh Pasta Salads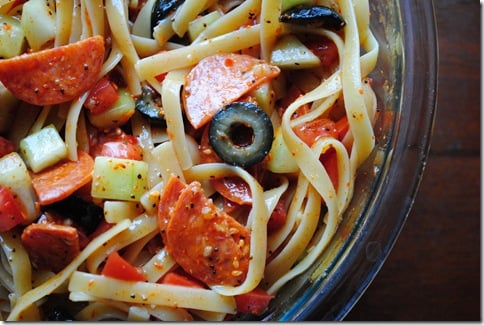 Here's a recipe for a family favorite pasta salad [66] from Iowa Girl Eats that will please the kiddies. Full of salami and tangy black olives, it's a flavorful side that pairs well with grilled meats. Or go more traditional with an easy macaroni pasta salad [67].
Source: Iowa Girl Eats [68]