The Easter bunny left your kids with a large basket with a lifetime supply of candy, and if it were up to them, they'd feast for days on the sweet stuff. To avoid sugar highs, stomachaches, and potentially some cavities, skip the candy binge and whip up one of these delicious desserts to help you ration everything out while still letting them enjoy their stash.
Your kids will be so happy with one of these 14 treats, that they'll forgive you for making them wear super cheesy Easter outfits.
Oreo Truffles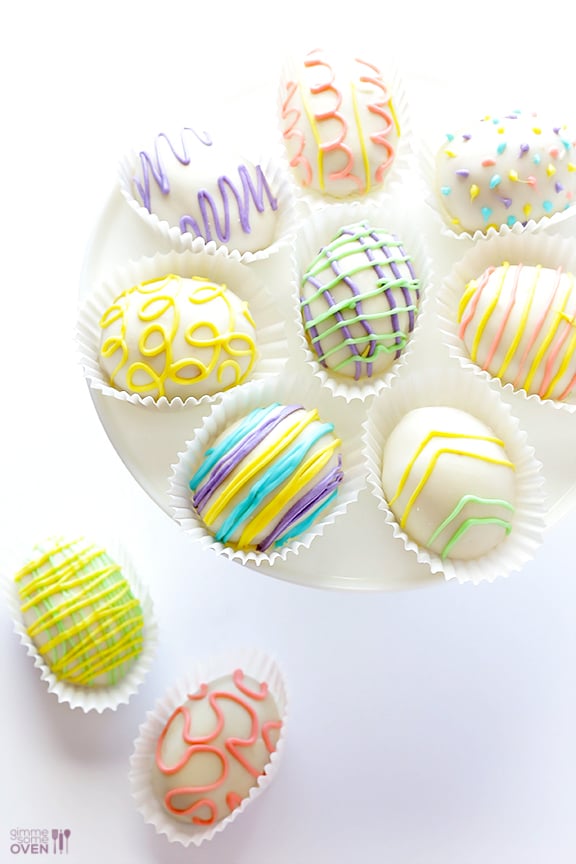 If you bought one too many boxes of Spring Oreos, use them to make these tasty truffles [1].
Whopper Egg Brownies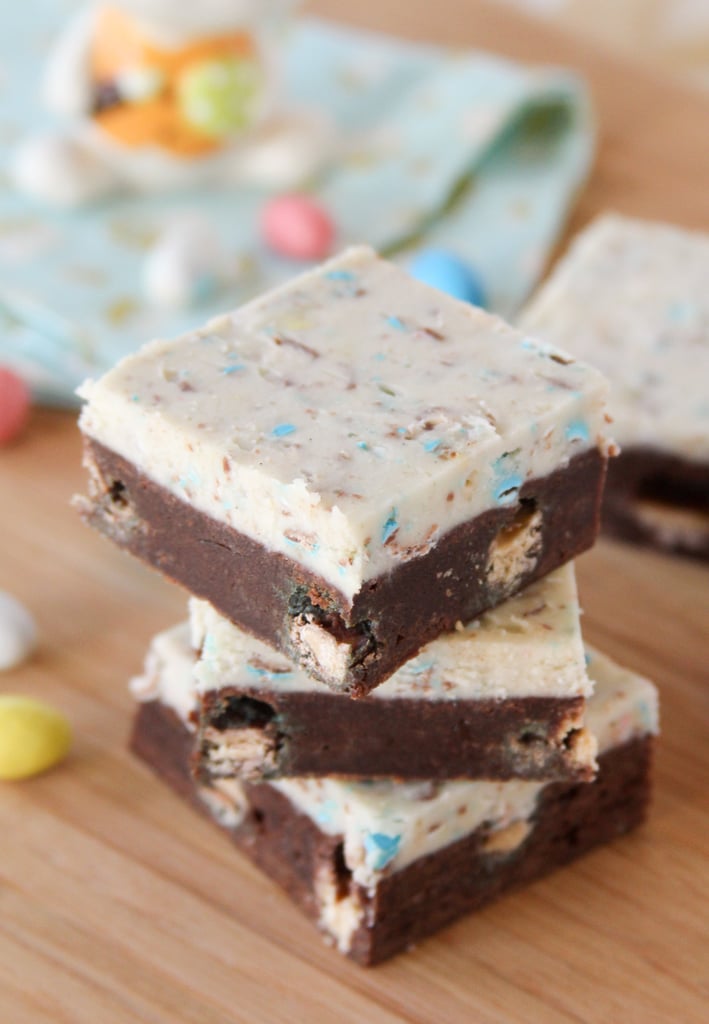 If your kids like the malted candies, then they'll love these deluxe brownies [2].
White Chocolate Puppy Chow With Cadbury Eggs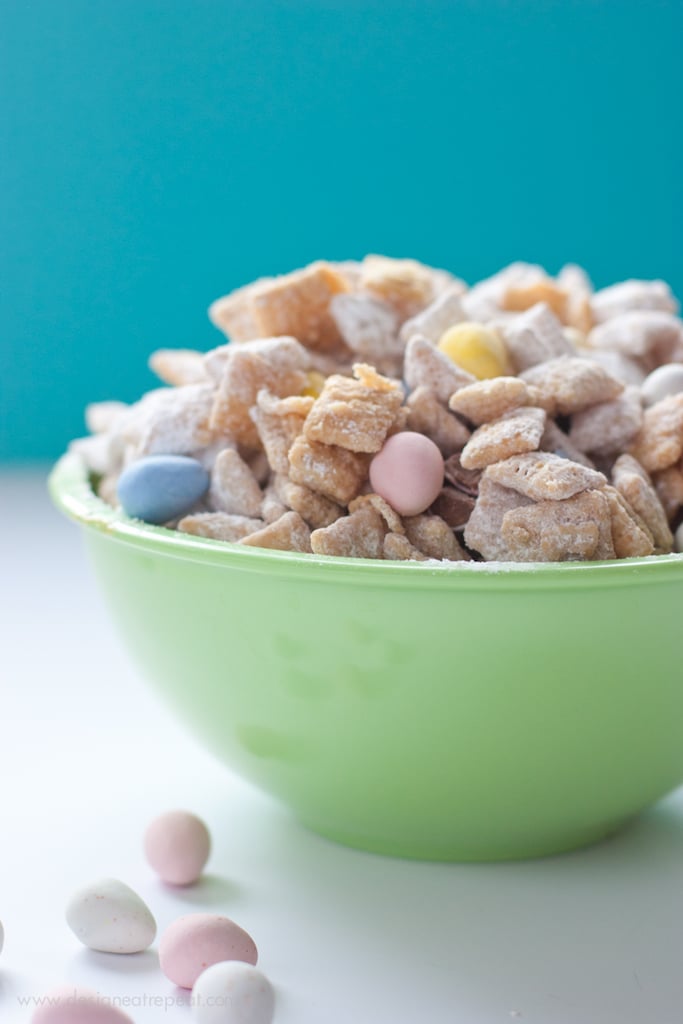 Incorporating Cadbury Mini Eggs into puppy chow mix [3] makes for an addictive Spring snack.
Peep S'mores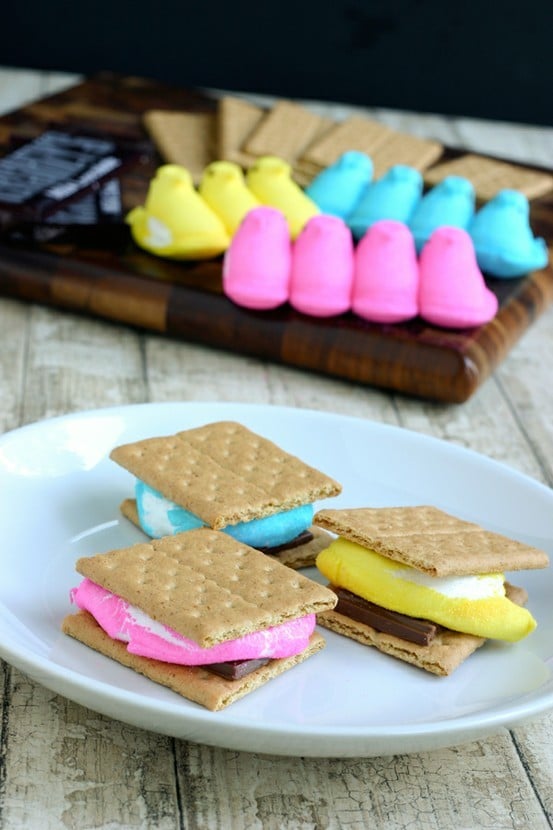 You don't have to wait till Summer to make s'mores [4]! And if you use Peeps, they will be extra colorful.
Easter Egg Bark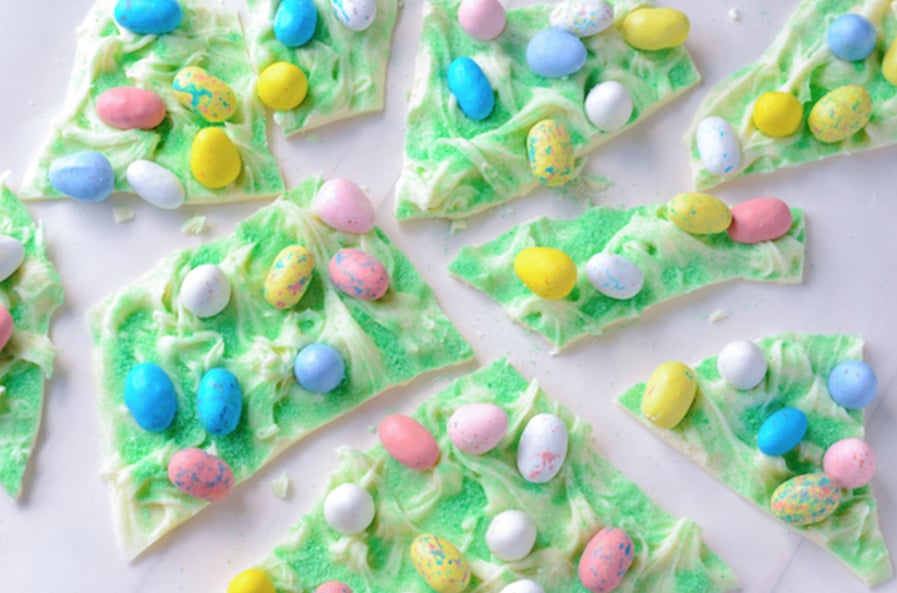 Robin Eggs and pastel-colored frosting are key in this colorful treat [5].
Spring Brownies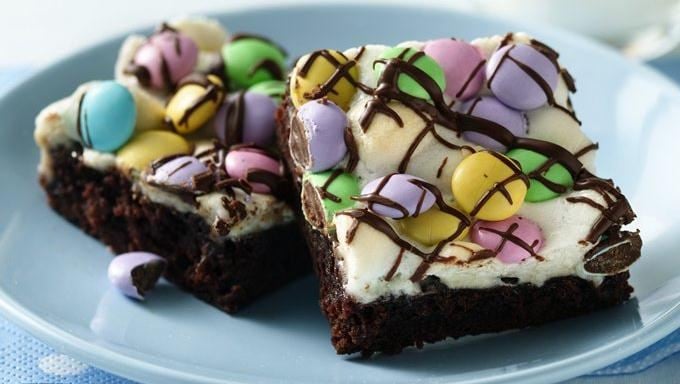 Pastel M&M's are the key to taking boxed brownies [6] to the next level.
Braided Sprinkle Bread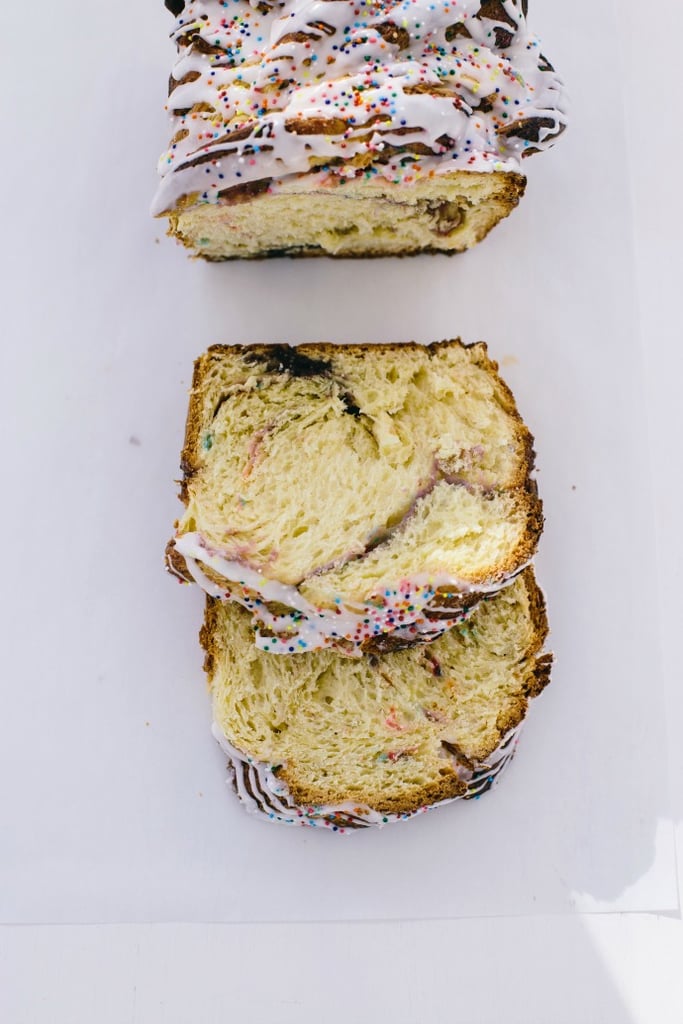 This braided sprinkle bread [7] is the perfect messy recipe to use up all of those pastel colored sprinkles you bought for your Easter desserts — and the kiddos can help!
Cadbury Egg Cookie Cake Bars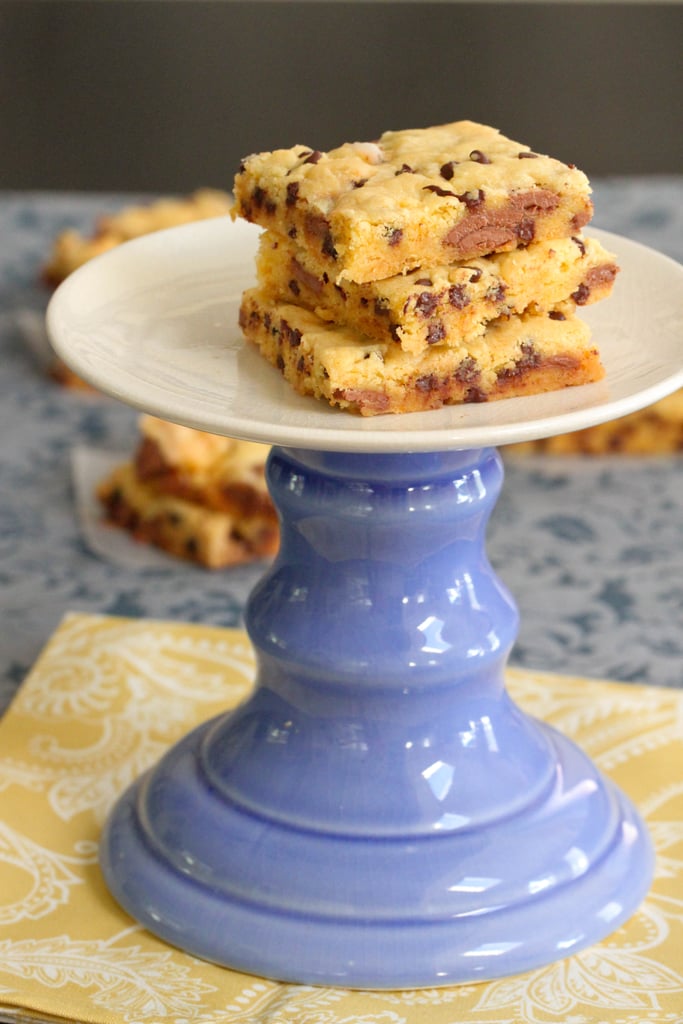 The addition of Cadbury Creme Eggs gives Picky Palate's Cookie Cake Bars [8] a marshmallow-like consistency. Yum!
Robin Egg Malted Milkshake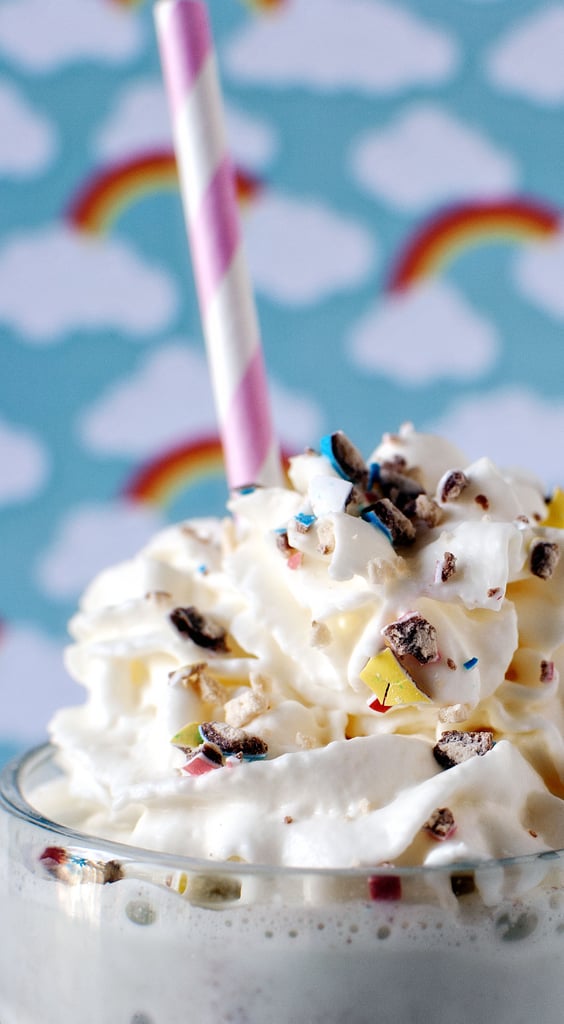 Give the kid's milkshake a malty twist [9] by throwing in a few Robin Eggs.
Jelly Bean Pop-Tarts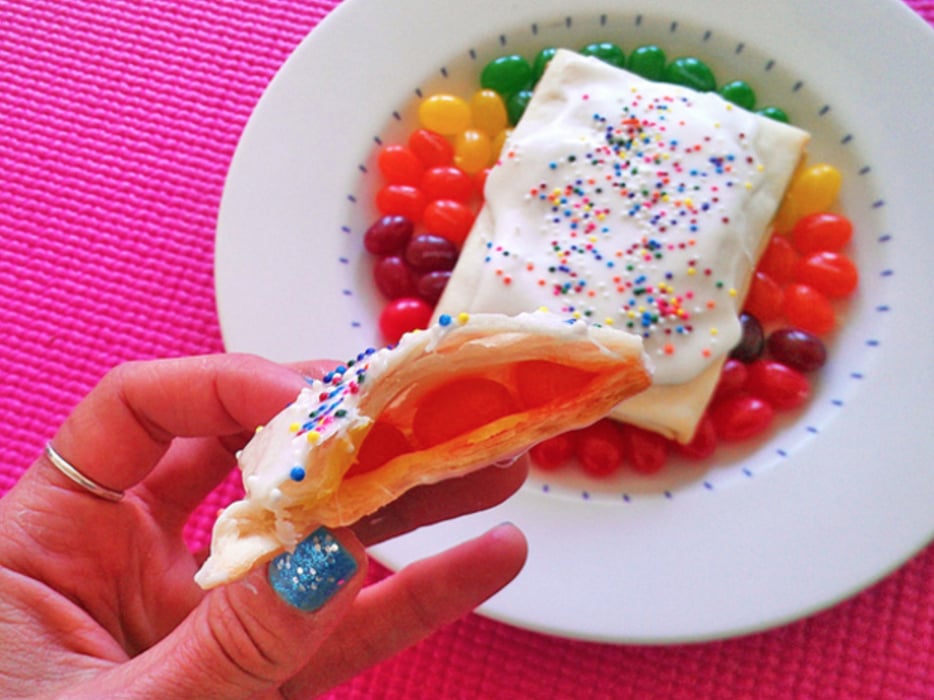 Why buy the pastries when you can create them [10] from leftover jelly beans?
Chocolate Pudding Cookies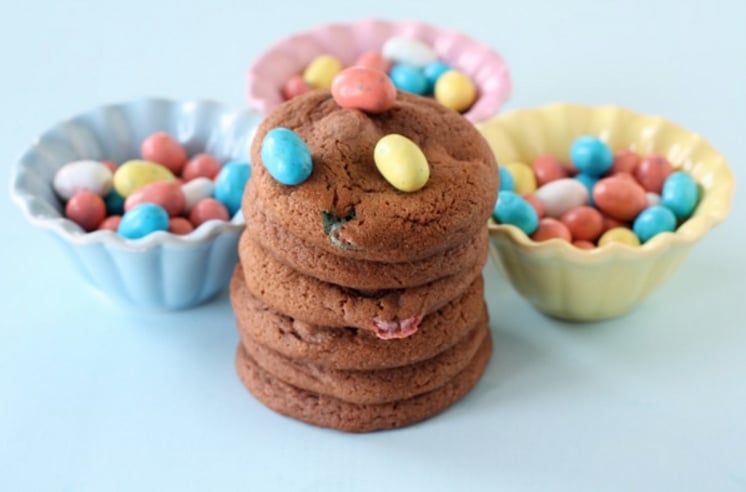 For a pop of color (and some extra chocolate), toss a few Robin Eggs or Easter M&M's into the cookie mix [11].
Easter Surprise Cupcakes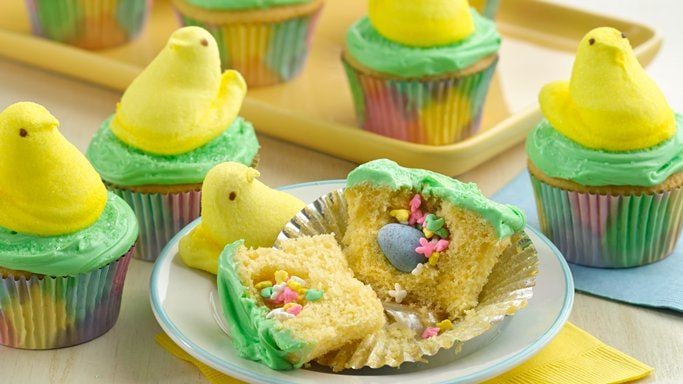 These tasty cupcakes are filled with classic Easter candies [12] and topped with an adorable Peep.
Rice Krispies Treats Peeps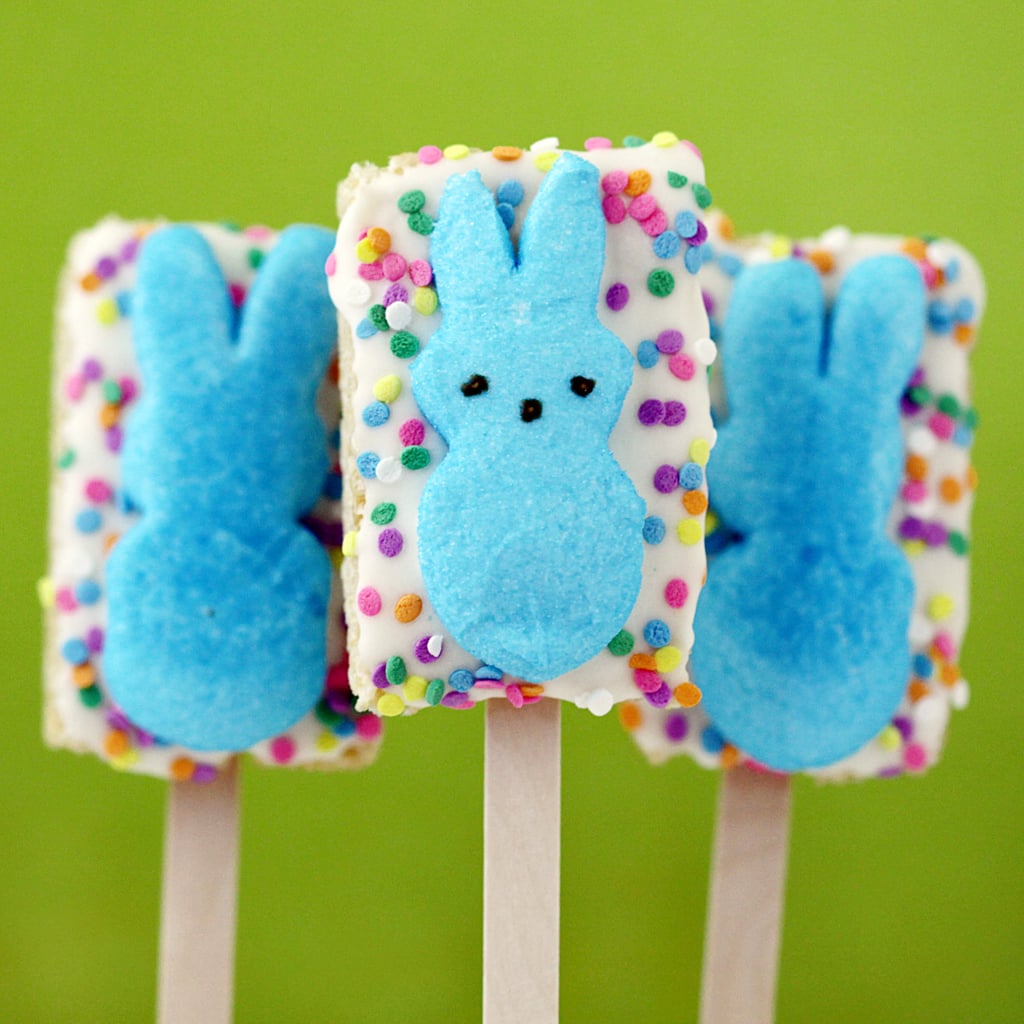 As if Rice Krispies Treats weren't sweet enough to begin with, these Rice Krispies Treats Peeps [13] will keep 'em full of sugar!
Chex Nests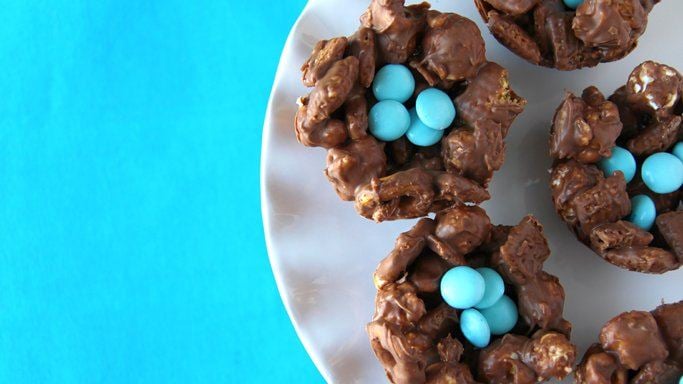 Want to get your kids in the kitchen? Whip up some no-bake cookies [14] from their basket of goodies.