Along with being one of the easiest ways to lose a couple hours, Pinterest [1] is a great place for searching out flavorful recipes. We especially like hunting down the kid-friendly dishes that deliver: quick and easy; perfect for busy moms; and healthful, delicious, and kid-approved. We've rounded up more than a week's worth of tasty dinners that have gotten the oft-pinned stamp of approval. Click through to find one right for you.
Mini Ravioli With Fresh Tomatoes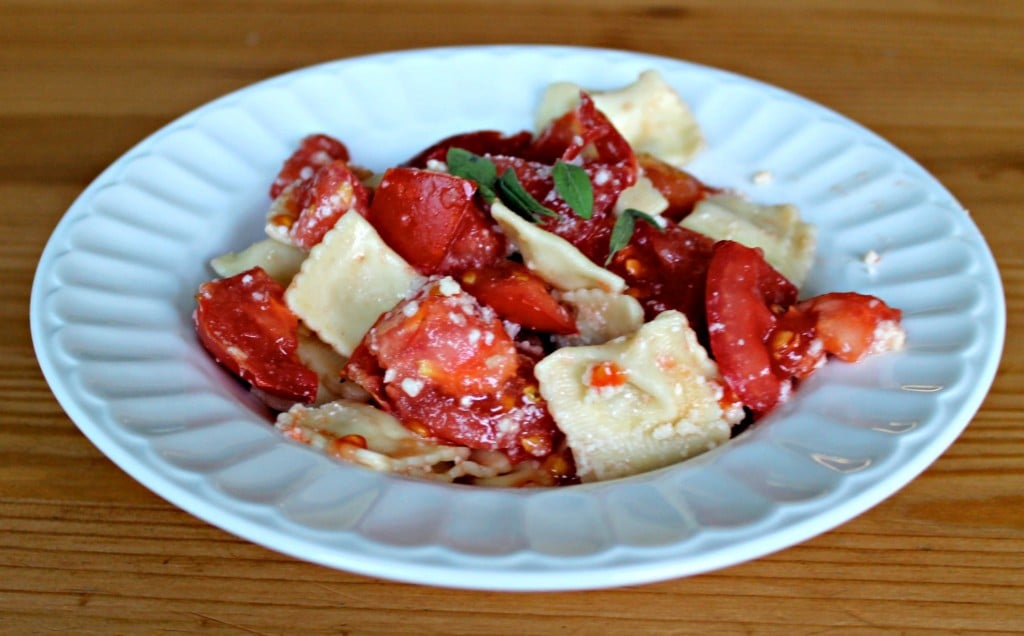 There's nothing like a dinner that's so easy to make you don't even really need to measure. Kids love pasta, and this quick and easy dish [2] uses fresh tomatoes to kick things up to the next level. If your little one isn't a big tomato fan, swap them with sliced mushrooms — or whatever her favorite veggie is.
Source: Baby Baby Lemon [3]
Stove-Top Macaroni and Cheese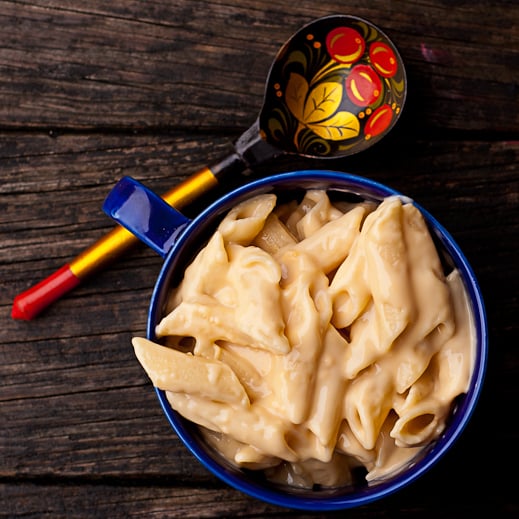 If your kids love mac-n-cheese, then this dish is sure to make them seriously happy. From Chaos in the Kitchen, this recipe [4] is simmered together in one pot. Serve with a big side of steamed broccoli, and the kid-friendly dish is all grown up.
Source: Chaos in the Kitchen [5]
Chicken Pizza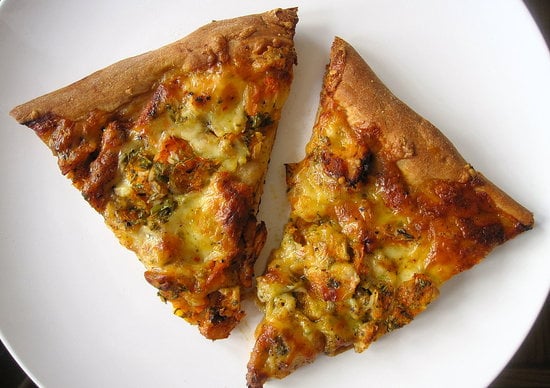 Instead of ordering takeout, try making this homemade chicken pizza tonight for a real family-friendly treat. From YumSugar, this recipe [6] is easier than you think and masks tomatoes with a lot of cheese and fresh flavor. Leave out the jalapeno if your kids aren't into spice.
Source: YumSugar [7]
Easy Baked Crunchy Honey Cornflake Chicken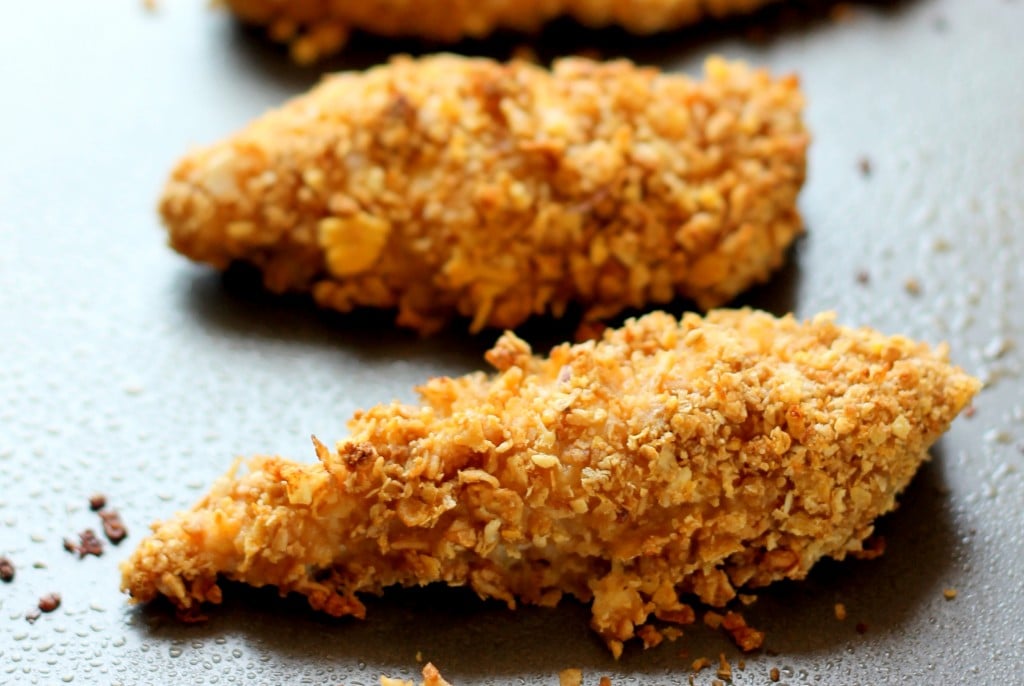 Try your hand at making your own chicken tenders with this recipe [8] for healthful baked chicken from Ambitious Kitchen. These taste better than anything you'd get from a fast-food joint. The honey adds a sweet flavor that pairs well with the tender chicken. Serve with your tot's favorite dipping sauce.
Source: Ambitious Kitchen [9]
Bean-and-Cheese Burritos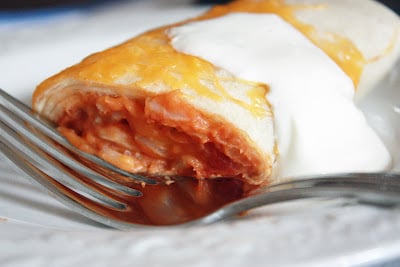 This is one of the easiest recipes around and wonderfully versatile. Make ahead, bake a double batch, and freeze for later, or lighten up this recipe [10] from Cocoa Pie by serving with a dinner salad. Swap plain tortillas with whole wheat for an extrahealthful meal.
Source: Cocoa Pie [11]
Cheesy Chicken Wild Rice Casserole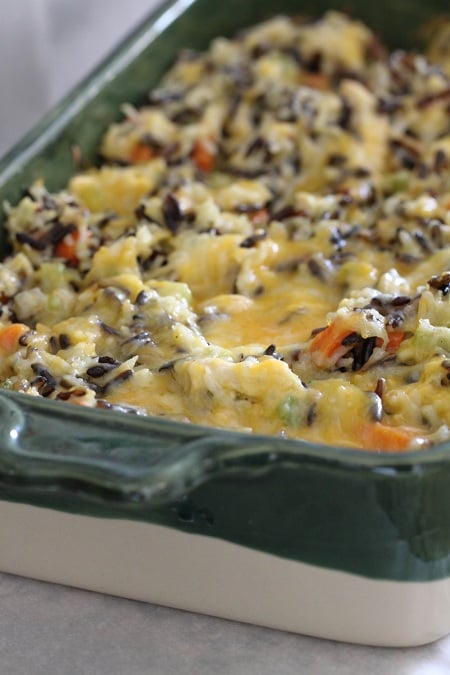 Here's a Fall casserole that has been pinned over and over with comments declaring it one of the tastiest and most kid-friendly dishes around. From Picky Palate, this recipe [12] combines creamy cheese, flavorful chicken, and healthful wild rice.
Source: Picky Palate [13]
Mexican Stuffed Shells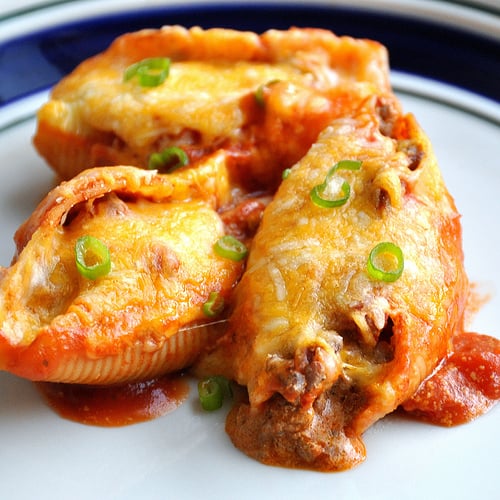 Mix Mexican with Italian and stuff some shells with a flavorful filling made from ground beef and cheese. This recipe [14] is very easy and is sure to become a family favorite; just serve with fresh salsa and a dollop of sour cream.
Source: The Way to His Heart [15]