Transform a boring can of pumpkin puree or that pie spice hiding in the back of your cupboard into something really special with the help of a deliciously sweet pumpkin recipe. Celebrate Fall and all the flavors that come with it while savoring maple-glazed pumpkin cookies or cinnamon-cream-topped pumpkin cupcakes. Perfect for sharing at school parties or serving as a special family meal, these pumpkin treats are easy to whip together — especially with the help of your child. Click through for a pumpkin panacea of deliciousness.
Harvest Pumpkin Scones
Start your morning with Pretty My Party's scrumptious scones [1].
Pumpkin Ice Cream
Here's a sweet and creamy treat that is easier to make than you'd think. With earthy pumpkin and lots of spice, a big bowl of this pumpkin ice cream from POPSUGAR Food [2] is one the whole family will love. Leave out the bourbon when making it for the kiddies.
Photo: Katie Sweeney
Pumpkin Swirl Cheesecake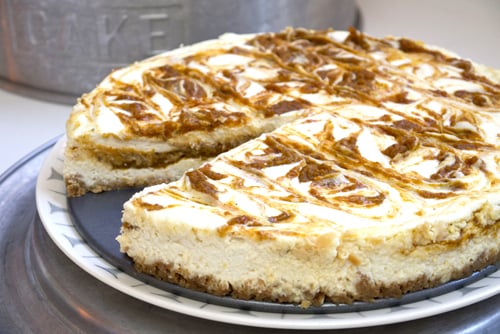 The combo of soft cream cheese and not-too-sweet pumpkin puree makes this pumpkin swirl cheesecake [3] irresistible. Drizzle with maple syrup to kick up the wonderful Fall flavor.
Source: So Says Sarah . . . [4]
Gluten-Free Pumpkin Cupcakes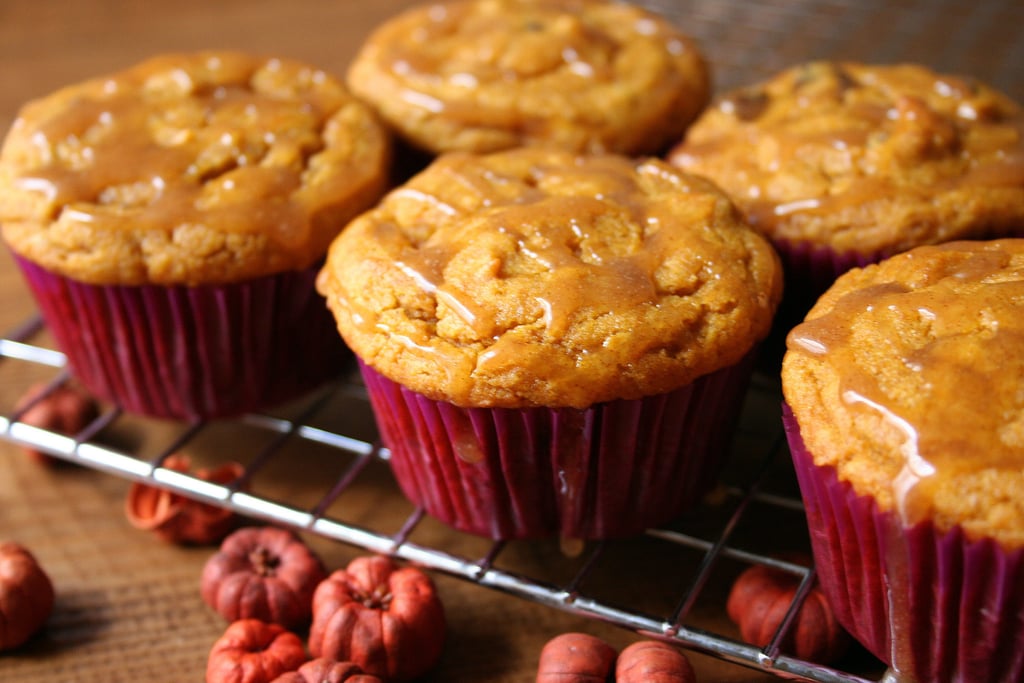 Have a child who's gluten free? She won't miss out this Fall season with our recipe for pumpkin cupcakes [5]. Since they're full of sweet spice and just enough sugar, no one will know they are gluten free. Oh, and they are vegan, too.
Photo: Anna Monette Roberts
Pumpkin Spice Cheesecake Brownies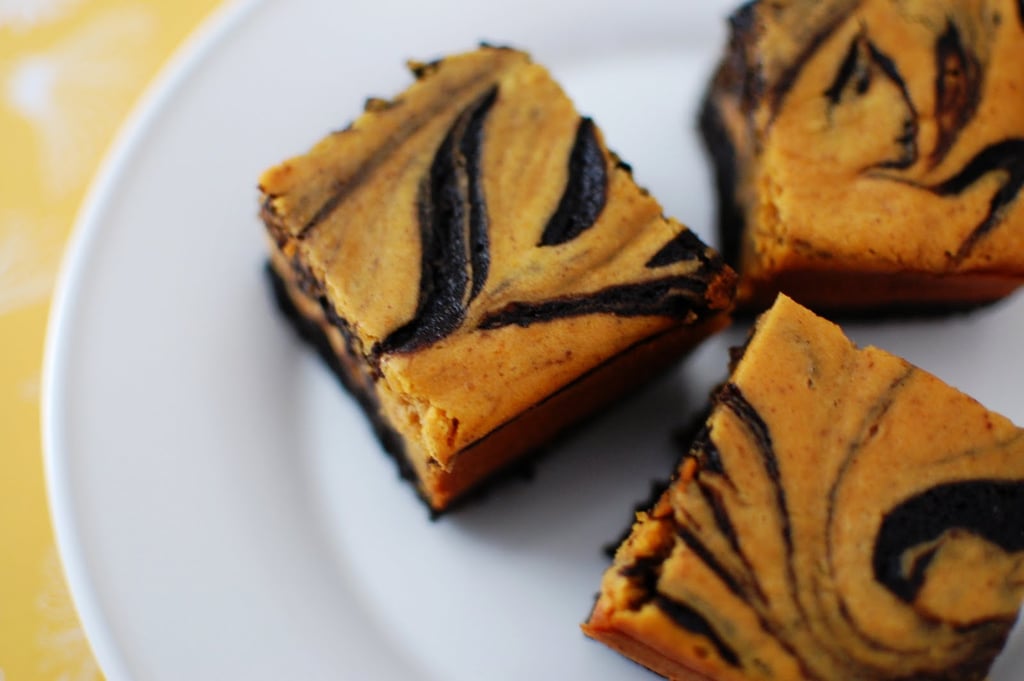 From Beantown Baker, this recipe for chocolaty pumpkin cheesecake brownies [6] showcases all the flavors of Fall. And these brownies are seriously moist and delicious when topped with a big scoop of ice cream.
Source: Beantown Baker [7]
Pumpkin Dessert (or Breakfast) Squares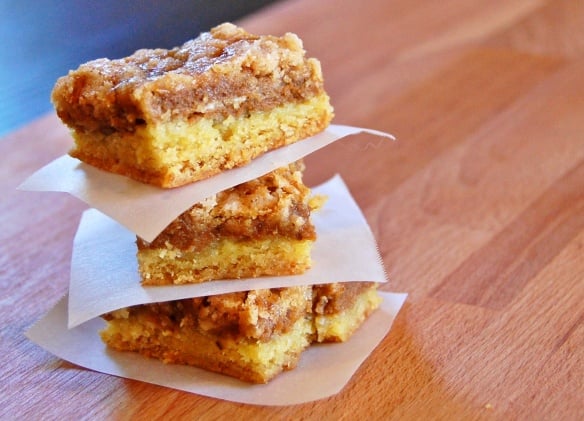 You won't be able to eat only one of these pumpkin dessert squares [8] from Wee Eats. And these treats are seriously easy to make.
Source: Wee Eats [9]
Pumpkin Spice Minimuffins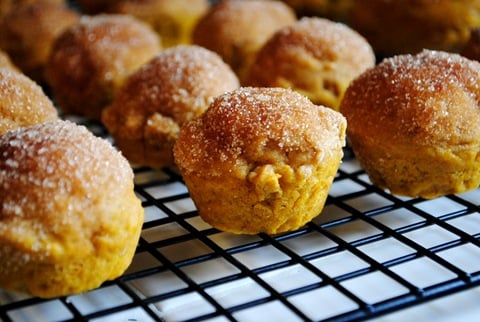 Celebrate the Fall season with these pumpkin minimuffins [10] from Iowa Girl Eats that are sprinkled with a dusting of sugary-sweet cinnamon. And these muffins have a secret ingredient: bananas!
Source: Iowa Girl Eats [11]
Black Bean and Pumpkin Chili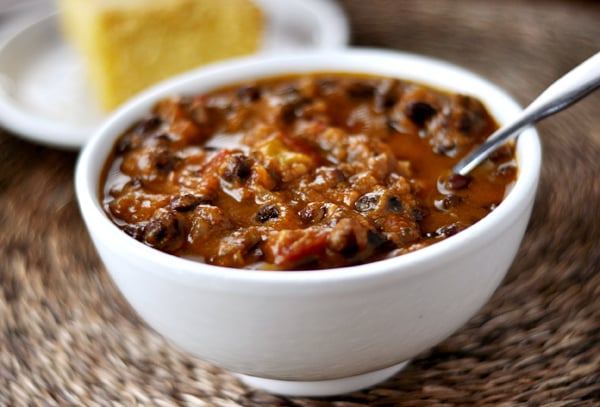 Who says pumpkins are just for sweets? Mel's Kitchen Cafe uses the gourd to put a special twist [12] on this classic comfort food.
Pumpkin Pie Milkshakes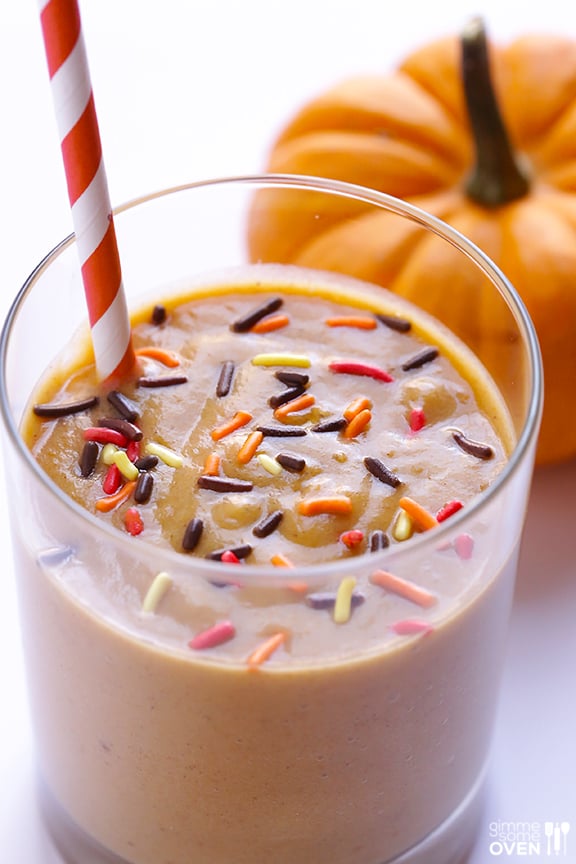 If it still feels like Summer in your area, then Gimme Some Oven's pumpkin pie milkshake [13] is the perfect treat to cool you down.
Pumpkin Chocolate Chip Oatmeal Bars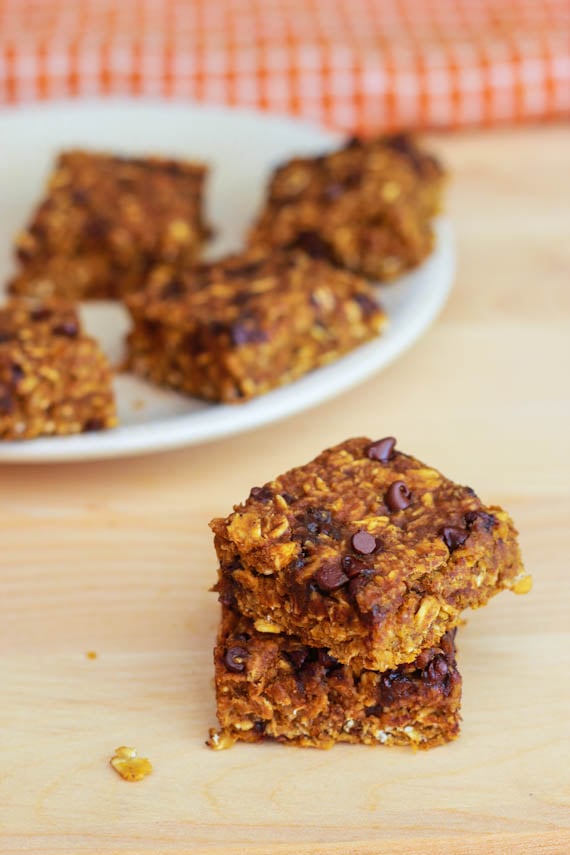 Here's a healthy and Fall-fabulous pumpkin recipe [14] from Sally's Baking Addiction that combines oatmeal and chocolate chips to create flavorful bars.
Source: Sally's Baking Addiction [15]
Spiced Sugar Pumpkin Doughnuts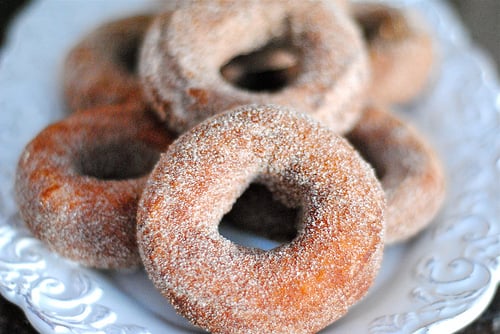 There's nothing like a soft and sweet doughnut, and this recipe for pumpkin doughnuts [16] from The Red Spoon totally delivers.
Source: The Red Spoon [17]
Maple-Glazed Pumpkin Cookies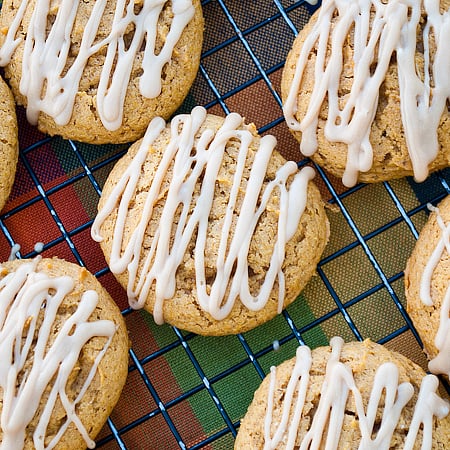 Drizzled with maple glaze, these pumpkin cookies [18] from Real Mom Kitchen are the perfect Fall treat for the family. And this recipe is so easy that your child can help make them with you.
Source: Real Mom Kitchen [19]
Cream Cheese Rippled Pumpkin Bread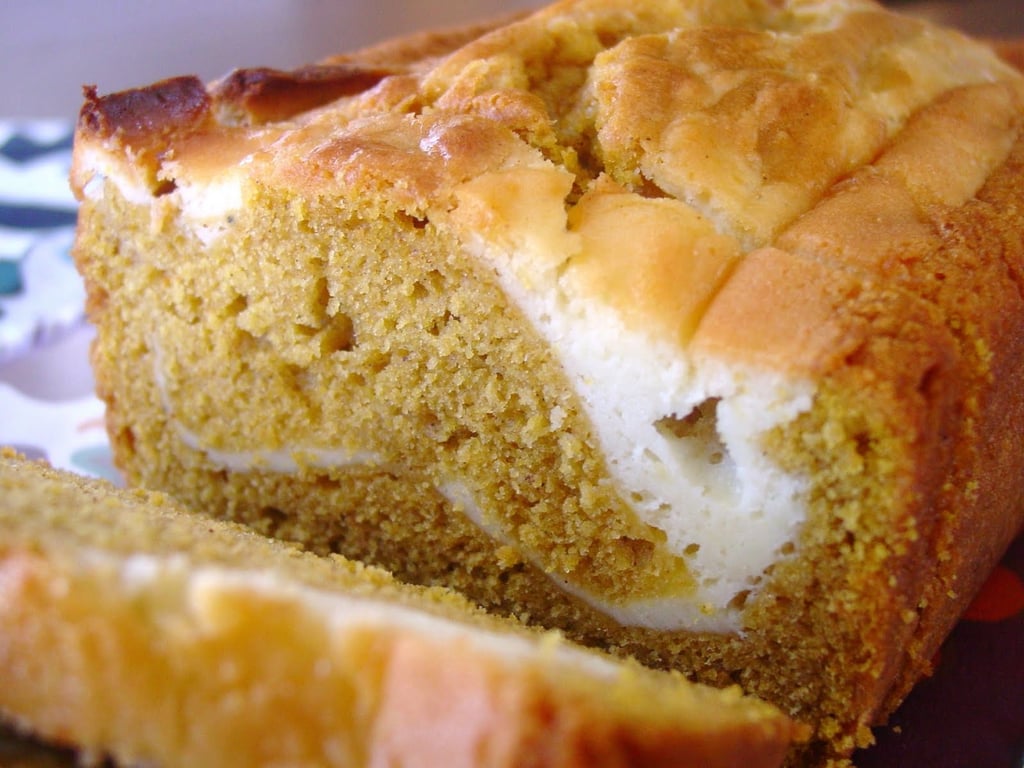 Full of creamy cheese filling and Fall pumpkin spice, here is a recipe for pumpkin bread [20] from Lick the Bowl Good that is easy and perfect for snacking any time of day.
Source: Lick the Bowl Good [21]
Brown Butter Pumpkin Cupcakes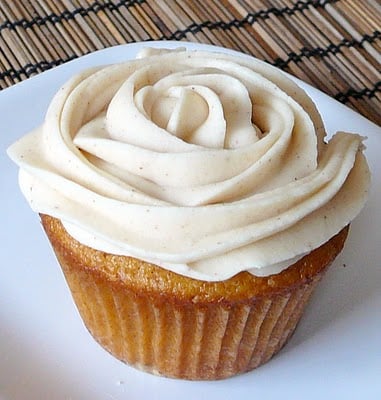 You won't be able to eat just one of these decadent pumpkin cupcakes [22] from Baked Perfection. Topped with a seriously creamy cinnamon cream cheese frosting, these cupcakes are moist and full of flavor.
Source: Baked Perfection [23]
Pumpkin Praline Soft Pretzels
Pumpkin praline soft pretzels [24] will be a big hit as an after-school snack! Yummy soft pretzels covered in a brown-sugar-pumpkin-praline glaze? Yes, please!
Source: Sally's Baking Addiction [25]
No Bake Pumpkin Bites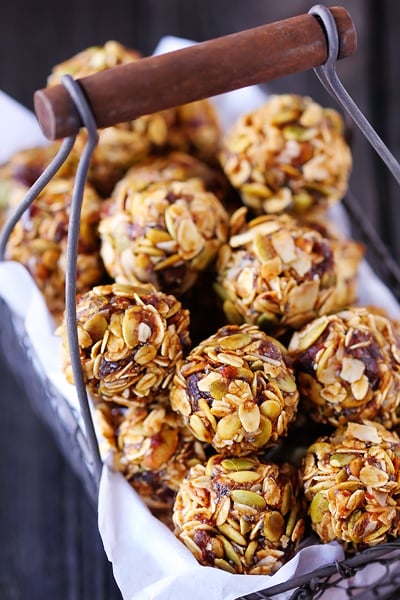 Gimme Some Oven's no-bake bites [26] are the perfect snack to bring on your family's Fall adventures.
No-Bake Mini Pumpkin Cheesecakes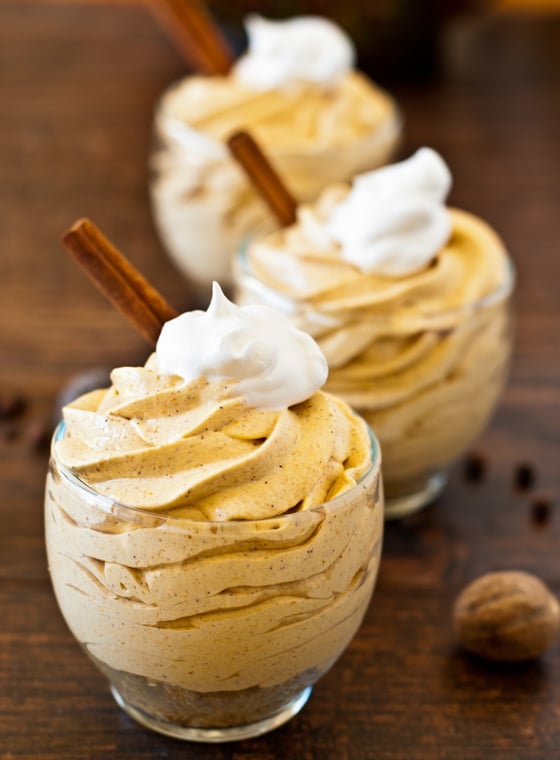 A Family Feast's no-bake mini pumpkin cheesecakes [27] are easy and fairly quick to make, but that creamy, spicy filling makes them feel like something superspecial.
Source: A Family Feast [28]
Pumpkin Twinkies With Cream Cheese Marshmallow Filling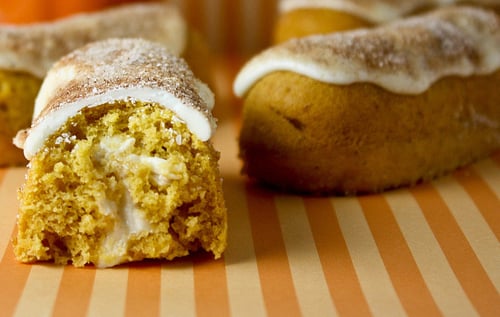 Forget those reintroduced store-bought dessert snacks. These pumpkin Twinkies with cream cheese marshmallow filling [29] from Confessions of a Cookbook Queen are so much better.
Source: Confessions of a Cookbook Queen [30]
Pumpkin Macaroni and Cheese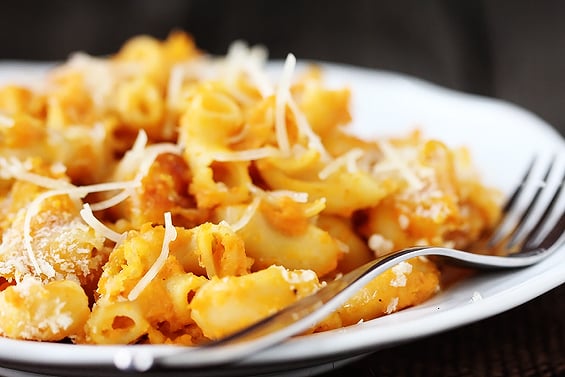 Thanks to Gimme Some Oven, you can give your blue box dinner a seasonal makeover [31].
Soft Glazed Pumpkin Sugar Cookies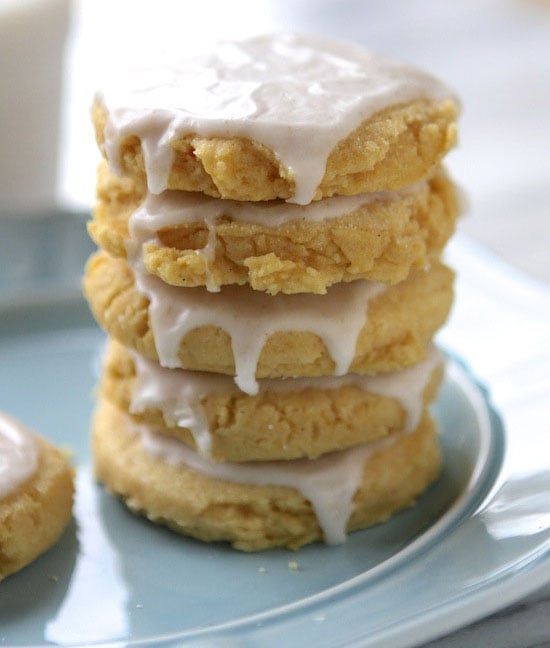 We can't wait to make a batch of Lauren's Latest soft glazed pumpkin sugar cookies [32], which are easy to make, stay soft for days, and are just the right amount of spicy and sweet.
Source: Lauren's Latest [33]
Pumpkin Crunch Bars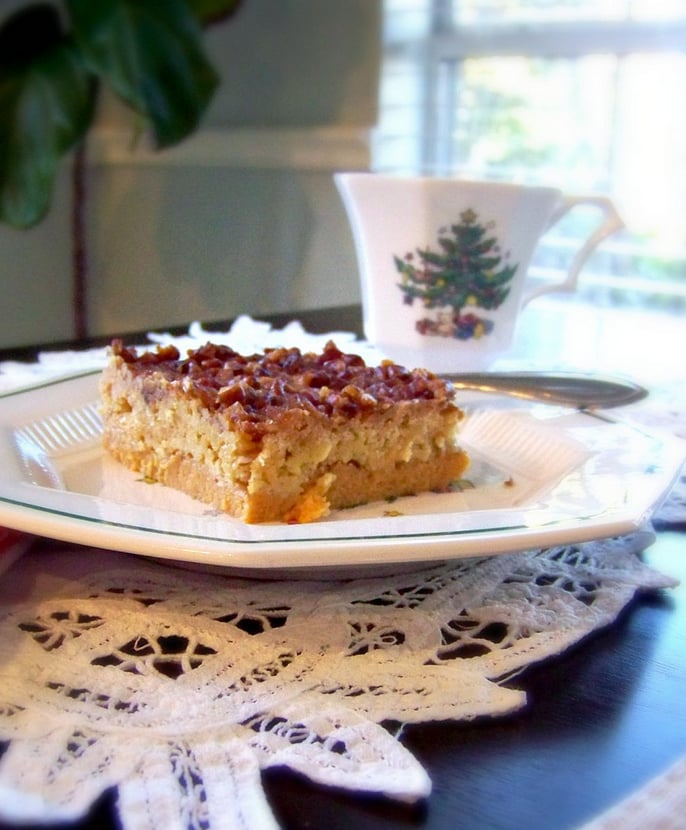 These seasonal bars [34] from Hi Sugar Plum are perfect for formal family gatherings.
Vegan Pumpkin Chocolate Chip Cookies
Even nonvegans' mouths will water over Two Peas and Their Pod's pumpkin chip cookies [35].
Pumpkin Spice Brownie Bites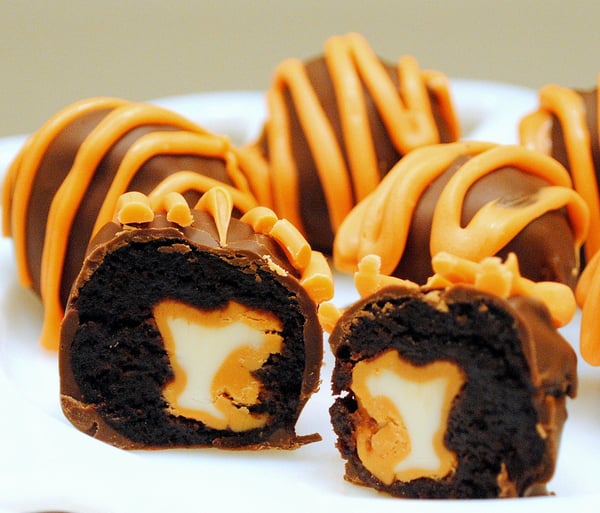 Pick up some pumpkin-spice-flavored Hershey's Kisses while they're out, and you have the base of these decadent pumpkin spice brownie bites [36] from Inside BruCrew Life.
Source: Inside BruCrew Life [37]
Cinnamon-Sugar Roasted Pumpkin Seeds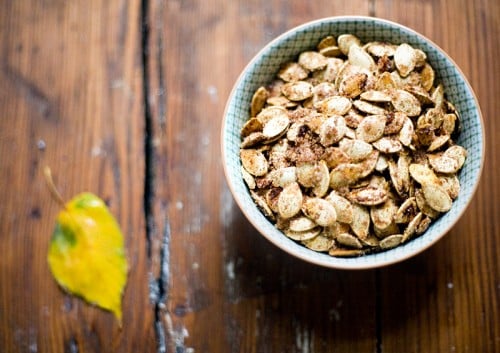 These cinnamon-sugar roasted pumpkin seeds [38] are so easy to make that a toddler could do it (minus the oven part).
Source: Smith & Ratliff [39]
Pumpkin Cinnamon Chip Cookies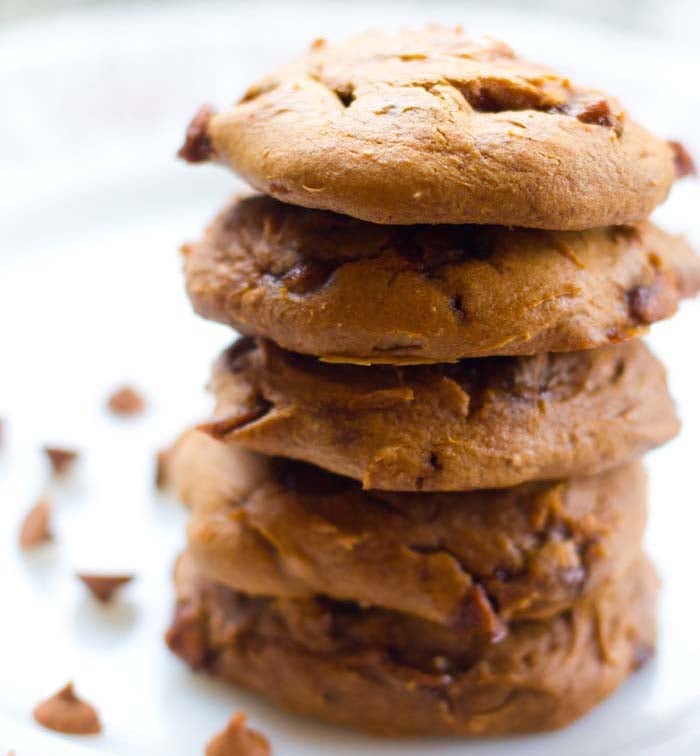 I Heart Nap Time's pumpkin cinnamon chip cookies [40] are the perfect Fall cookie. Plus, they are quick to make and use only five ingredients: spice cake mix, pumpkin spice pudding mix, canned pumpkin, water, and cinnamon chips!
Source: I Heart Nap Time [41]
Pumpkin Chocolate Chip Streusel Cake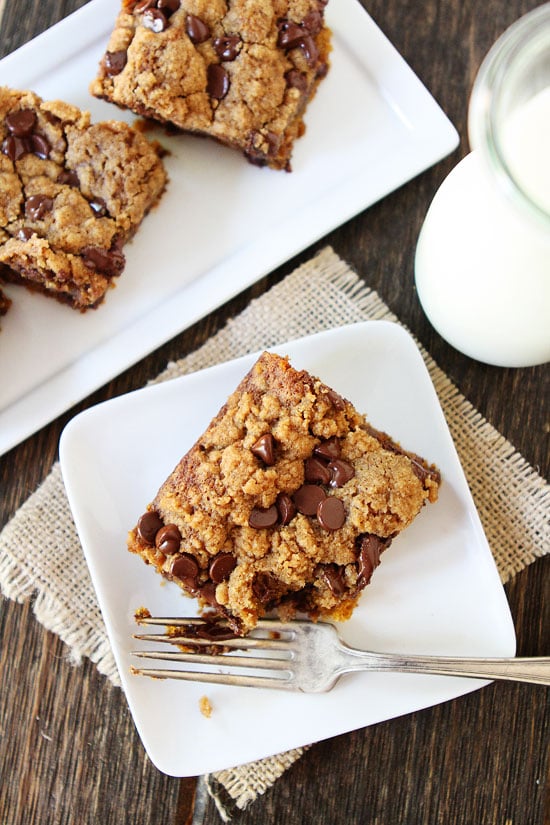 It doesn't get sweeter or simpler than Two Peas and Their Pod's seasonal streusel cake [42].
Easy Pumpkin Brownies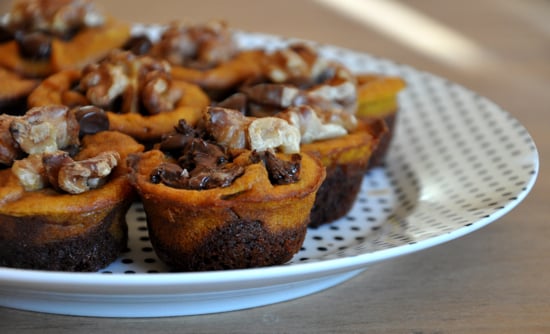 Bake delicious and sweet brownies that are swirled with pumpkin. And your child will love helping to make these mini pumpkin brownie bites [43] from POPSUGAR Food.
Photos: POPSUGAR Food
Pumpkin Pie Whoopie Pies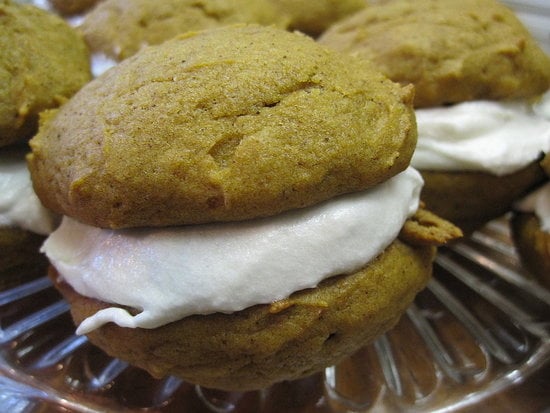 A new twist on a retro classic, whoppie pies [44] get a Fall makeover with the addition of canned pumpkin.
Photo: Katie Sweeney
Pumpkin Cake Pops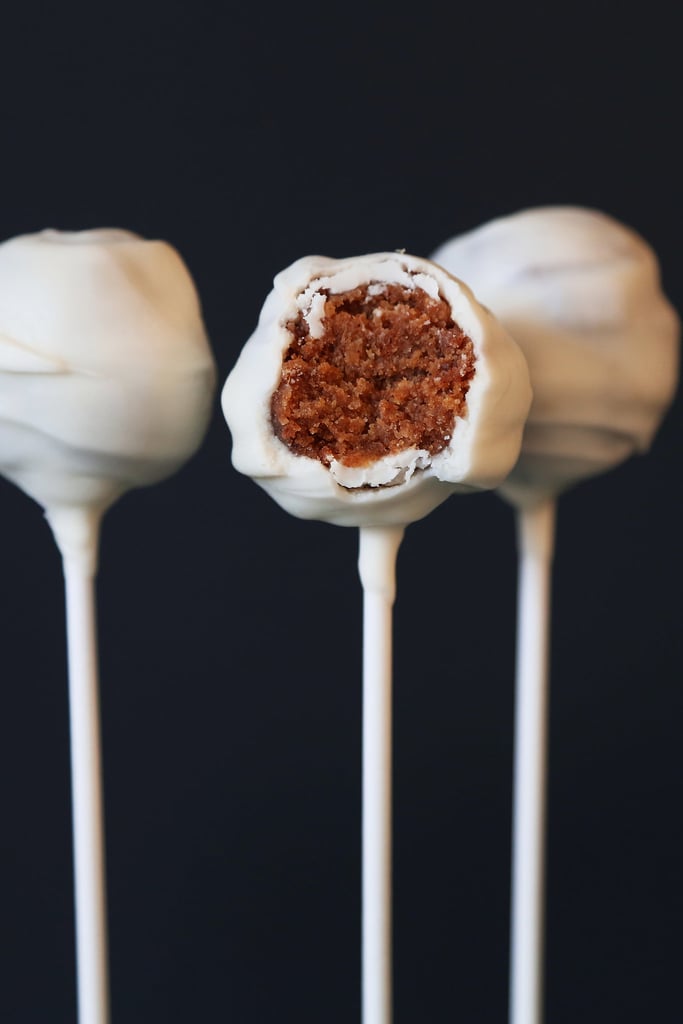 We challenge you to find a kid out there who doesn't love a cake pop. These pumpkin cake pops [45] from our friends at POPSUGAR Food are perfect for a Halloween [46] bash.
Photo: Anna Monette Roberts
Savory Pumpkin Dip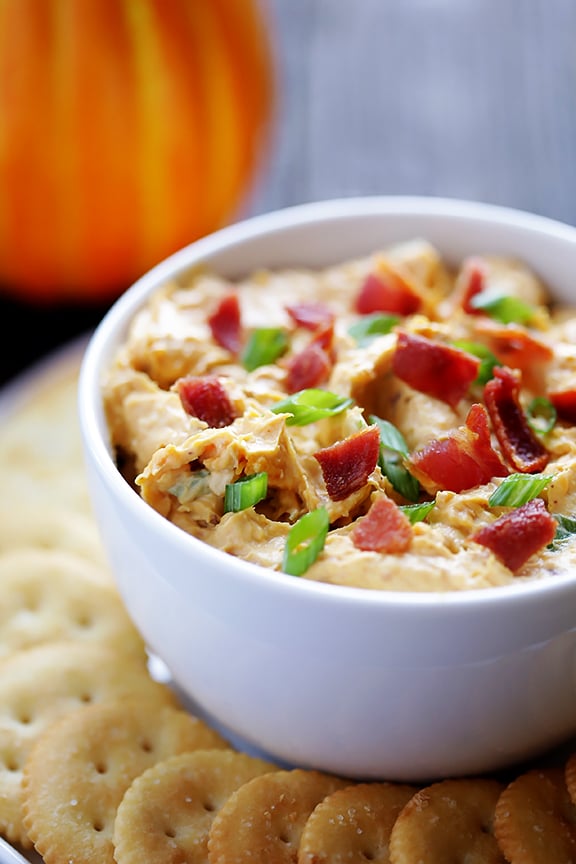 Before the big game, whip up a batch of Gimme Some Oven's pumpkin and bacon dip [47].
Pumpkin Cobbler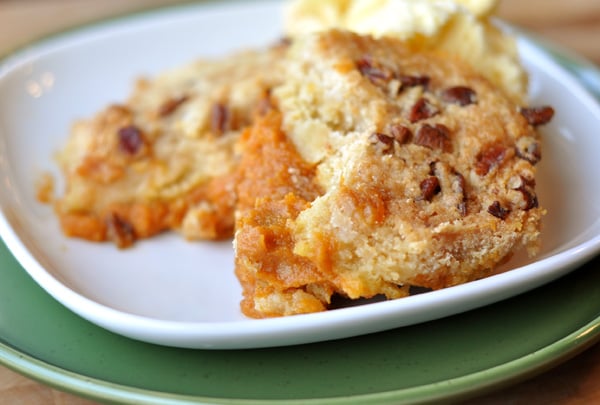 We couldn't think of a better way to end a family dinner than with a tasty pumpkin cobbler [48] from Mel's Kitchen Cafe.