Summer is coming soon, which means your local farmers markets and grocery stores will be filled with sweet, delicious berries. Take advantage of the bounty, and whip up some light, bright, and refreshing dishes that are perfect for the warm weather. Here are 20 strawberry-, blueberry-, and blackberry-filled recipes that the whole family will love, no matter the time of day.
Source: Pixel Whisk [1], Seven Alive [2], Two Peas and Their Pod [3], Mel's Kitchen Cafe [4], Desserts For Breakfast [5]
Berry Scones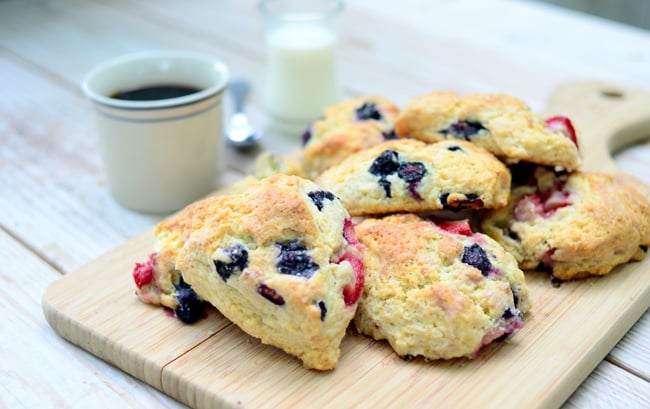 Filled with fresh berries, Pixel Whisks' sweet scones [6] are the perfect treat to serve on a sunny Summer morning.
Source: Pixel Whisk [7]
Gluten-Free Strawberry Muffins
Adapted from a BabyCakes muffin recipe, these gluten-, dairy-, and sugar-free strawberry muffins [8] have a touch of cinnamon and nutmeg for a spicy twist.
Source: Gluten-Free Dom [9]
Blueberry-Cornmeal Griddle Cakes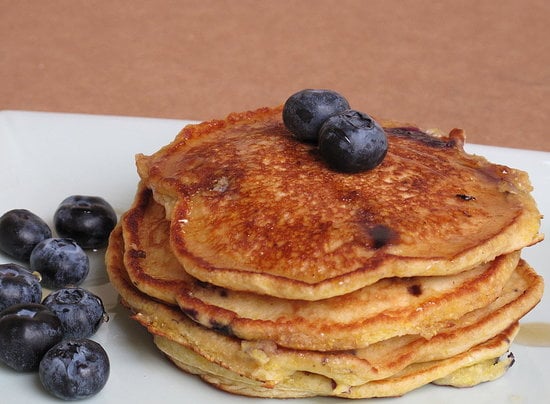 Get your family's day off to a healthy, wholesome start with these hearty blueberry-cornmeal griddle cakes [10]. We love that their sweetness comes from your choice of agave nectar or honey instead of sugar.
Photo: Susannah Chen
Blueberry Green Monster Smoothie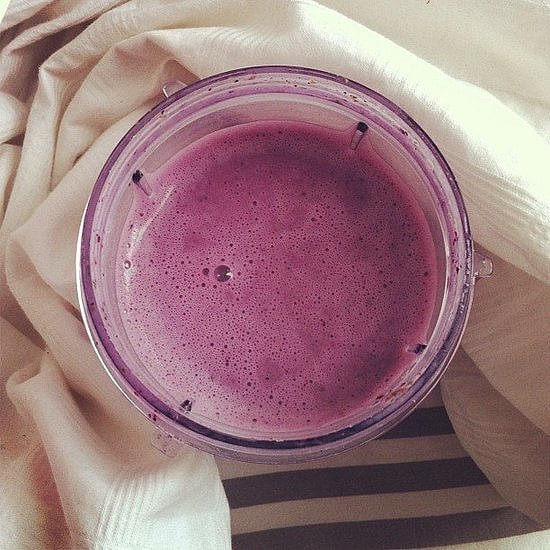 Your little blueberry-lover will hardly notice that this fruity smoothie [11] is full of vitamin-packed spinach.
Photo: Michele Foley
Blueberry Lemon Muffins With Cinnamon Sugar Topping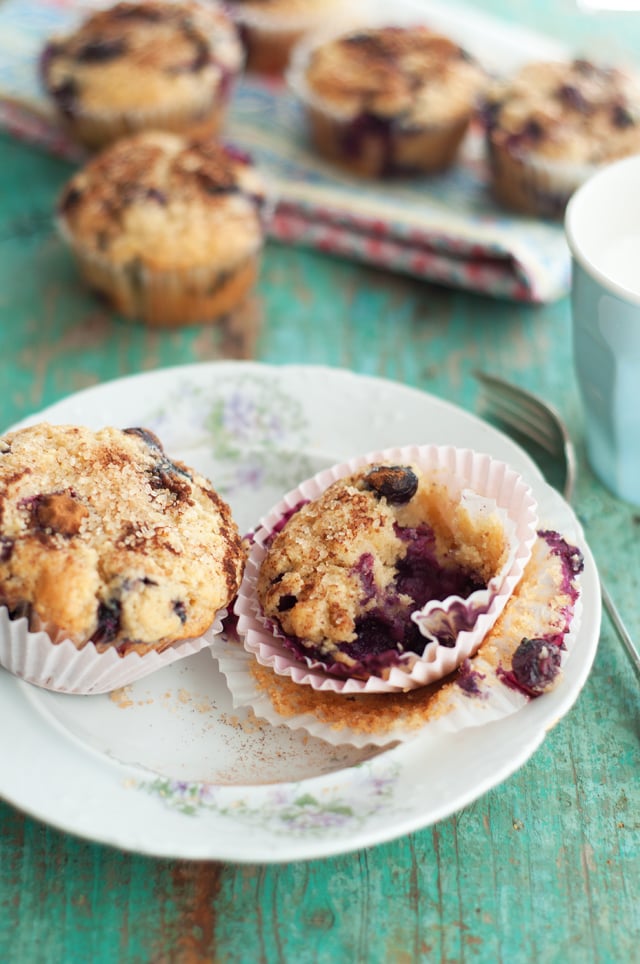 Your kids will probably ask for seconds after they try Marshalls Abroad's lemon yogurt muffins [12]. Fresh blueberries and lemon zest add fresh flavors that are perfect for the season.
Source: Marshalls Abroad [13]
Strawberries and Rhubarb: Homemade Pop-Tarts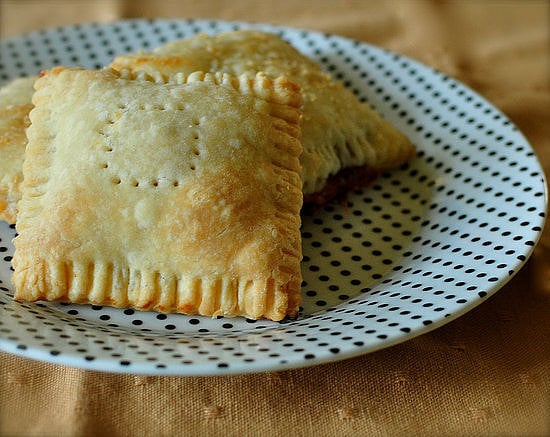 Kids love store-bought Pop-Tarts, but parents hate the sugar and preservatives. Inspired by a Bon Appétit recipe, the editors over at POPSUGAR Food put their own twist on this store-bought treat [14], perfect for a precamp breakfast.
Photo: Lauren Hendrickson
Greek Yogurt and Fruit Pops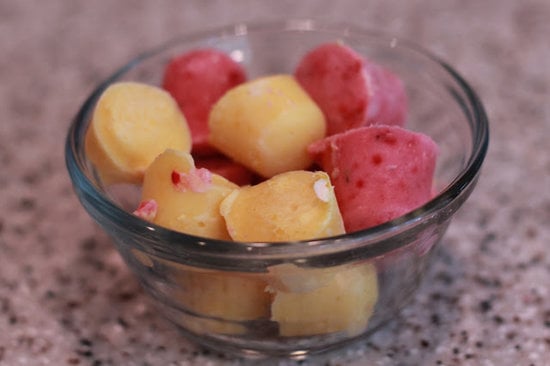 Not only do Holli Long's Greek yogurt pops [15] make a great treat, but they are also a great way to calm teething tots.
Source: Holli Long [16]
Blueberry Coconut Bar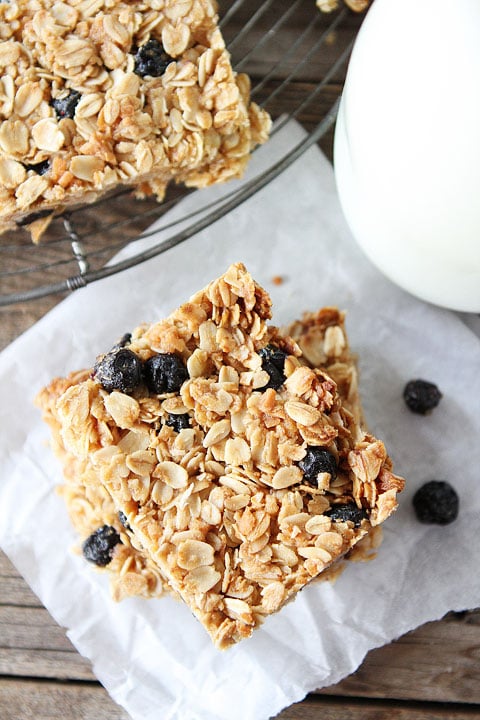 Whip up Two Peas and Their Pod's berry-filled granola bars [17] before your family's big camping trip.
Source: Two Peas and Their Pod [18]
Strawberry Leather
Homemade strawberry fruit leather [19] is a welcome addition to any trip to the beach.
Photo: Jenny Sugar
Sparking Strawberry Lemonade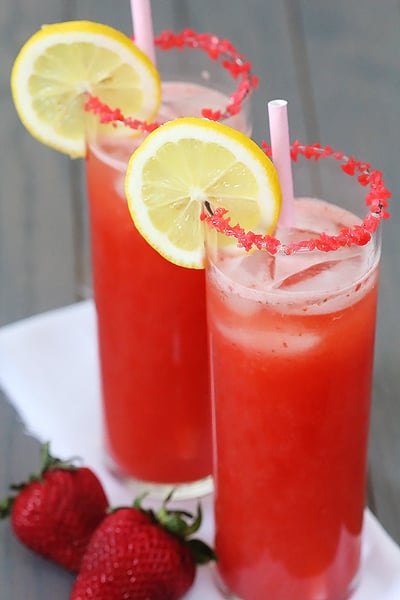 Nothing says Summer like a tall glass of lemonade [20], but Gimmie Some Oven kicks it up a notch by adding sweet strawberries.
Source: Gimmie Some Oven [21]
Peanut-Butter-Covered Strawberries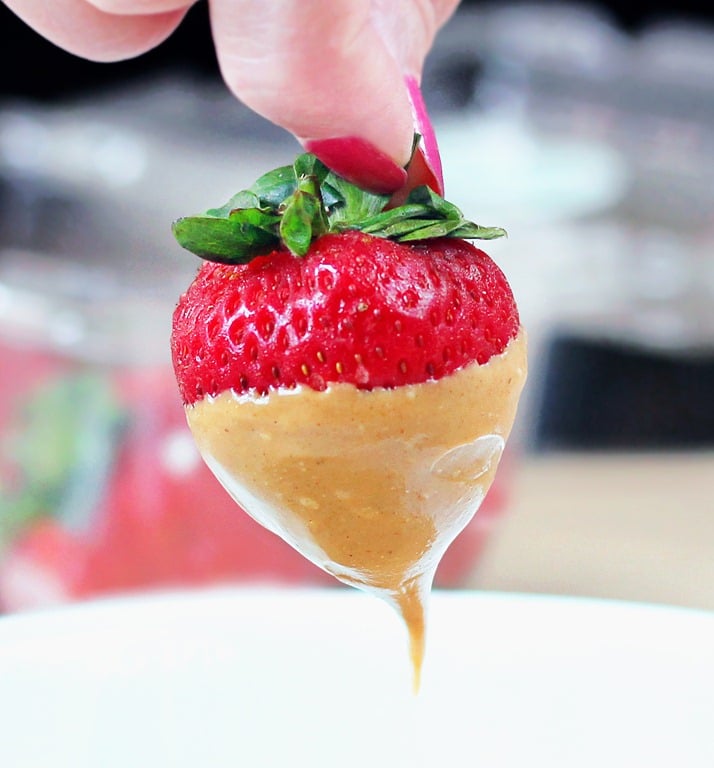 Chocolate Covered Katie puts a healthier twist [22] on a classic dessert by using protein-packed peanut butter instead of sugary chocolate.
Source: Chocolate Covered Katie [23]
Strawberry Balsamic Chicken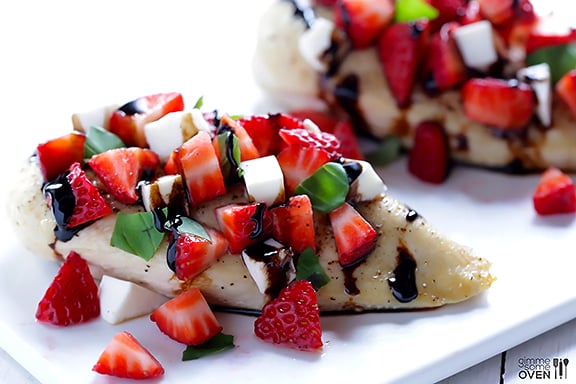 Who says you can't have fruit for dinner? Gimmie Some Oven's strawberry-covered chicken [24] is the perfect balance of sweet and savory.
Source: Gimmie Some Oven [25]
Mandarin Berry Salad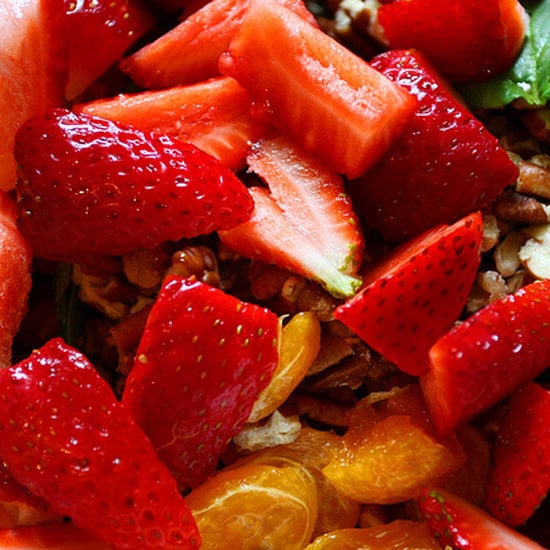 This flavorful Mandarin berry salad [26] is impressive enough to serve to company for brunch and easy enough to make as a refreshing side dish for a weeknight BBQ.
Source: Circle of Moms [27] user Liz de la Fuente
Strawberry Soup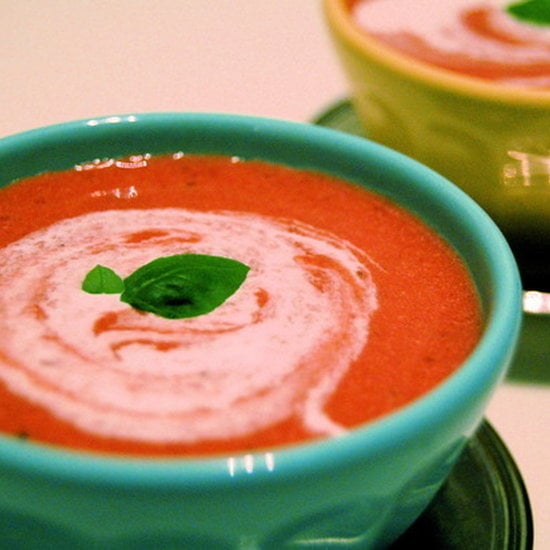 Think soup is just for chilly Winter nights? Think again! This recipe for strawberry soup [28] couldn't be easier — perfect for those nights when turning on the stove simply isn't an option.
Source: Circle of Moms [29] user Melissa Whedon
Berry and Kiwi Salad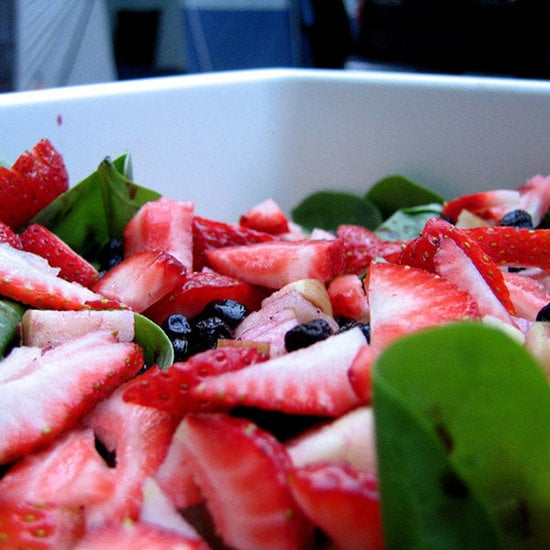 This sweet and savory salad [30] is full of kid-friendly foods like strawberries, blackberries, kiwi, and crunchy granola.
Source: Circle of Mom user Kelee J [31]
Greek Yogurt Berry Smoothie Pops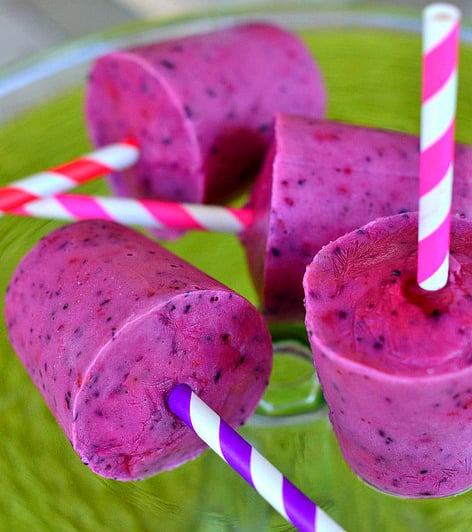 Mom on Time Out's Greek-yogurt-berry smoothie pops [32] use frozen berries to create a healthy and delicious treat.
Source: Mom on Time Out [33]
Chocolate Berry Skewers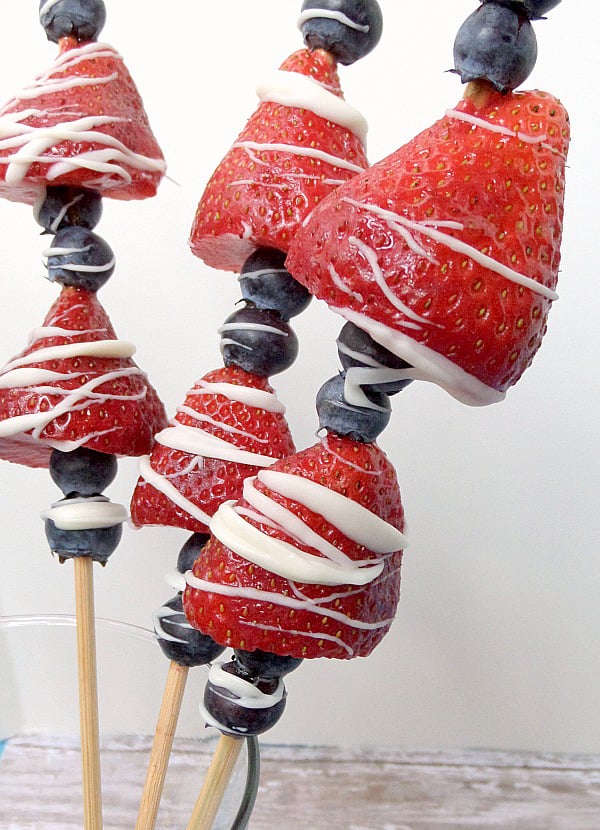 Seven Alive gives her fruit skewers a light chocolate drizzle [34] for a sweet but healthy treat.
Source: Seven Alive [35]
No-Bake Berry Cheesecakes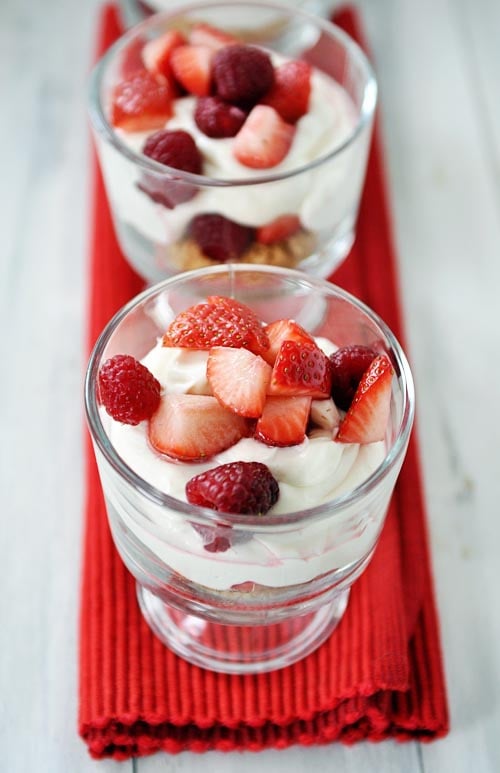 No one wants to turn the oven on during the Summer, and with this "cheesecake" recipe [36] from Mel's Kitchen Cafe, you don't have to!
Source: Mel's Kitchen Cafe [37]
Smashed Berry, Lime, and Coconut Yogurt Ice Pops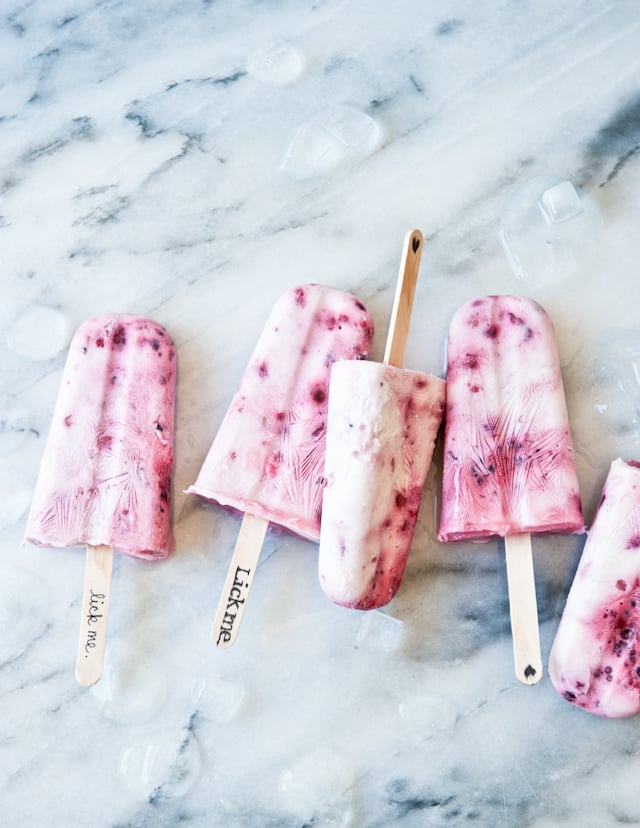 Dessert of Breakfast's smashed berry, lime, and coconut yogurt ice pops [38] look as great as they taste and use Greek yogurt and coconut milk to thicken up the mixture of raspberries, blackberries, and blueberries.
Source: Desserts For Breakfast [39]
Chocolate-Covered Strawberry Popsicles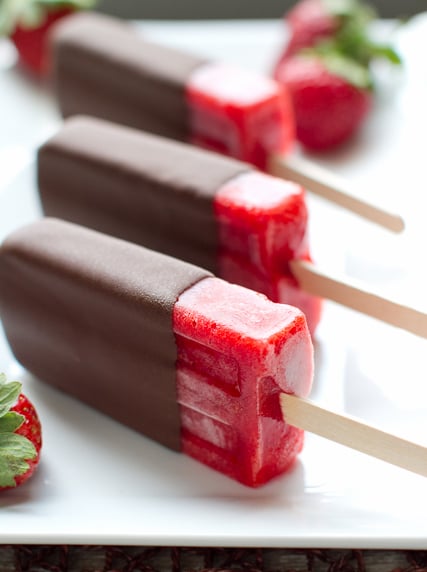 What's better than a strawberry popsicle? A chocolate-covered strawberry popsicle [40], of course. This version is made entirely out of fresh strawberries and dark chocolate.
Source: Chocolate and Carrots [41]