Now that the new school year is fast approaching, there are a million details on your mind. Your to-do list covers everything from back-to-school supply shopping to arranging this year's carpool — but now there is one chore you can check off: figuring out what's for lunch. Leave basic sandwiches behind and throw together these easy lunch ideas that are picky-eater approved. Check out these 14 back-to-school lunch ideas that are out of the box . . . er, make that brown bag.
Photo: Nicole Perry
Mummy's Pot Noodles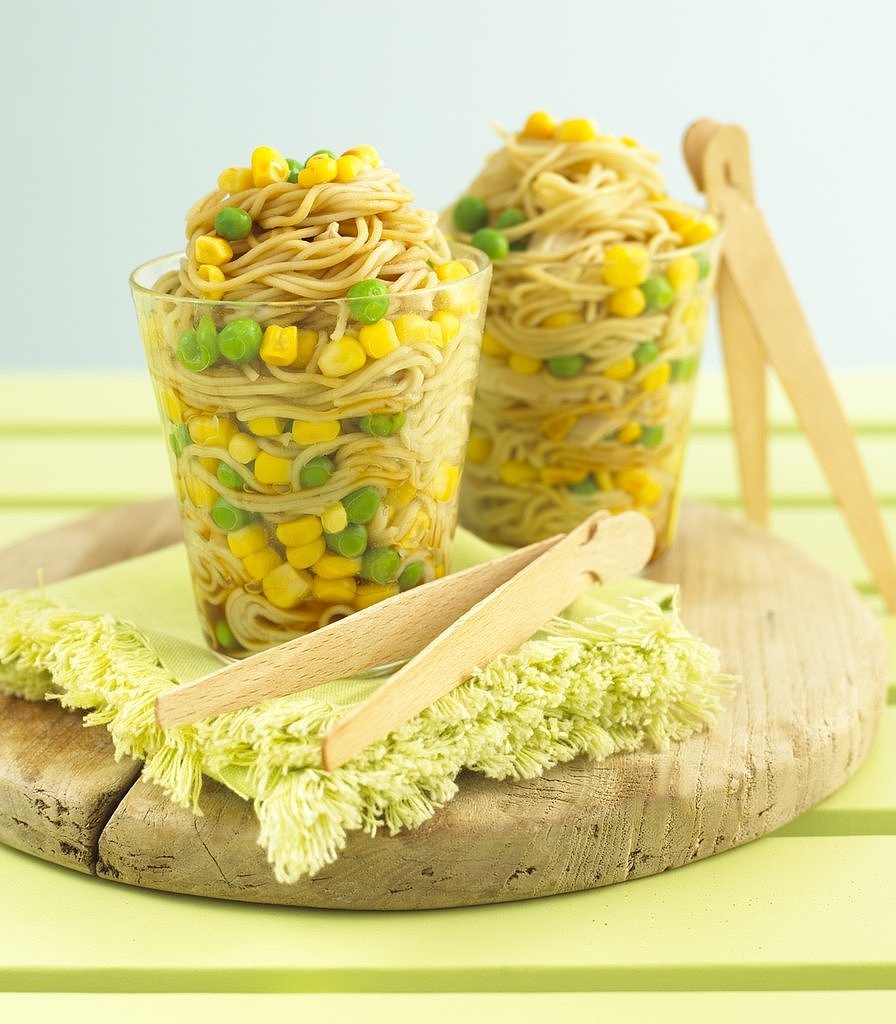 If your little one loves to eat ramen at home, they'll love this quick and easy do-it-yourself ramen recipe [1].
Photo: Rebecca Gruber
Meat and Cheese Wraps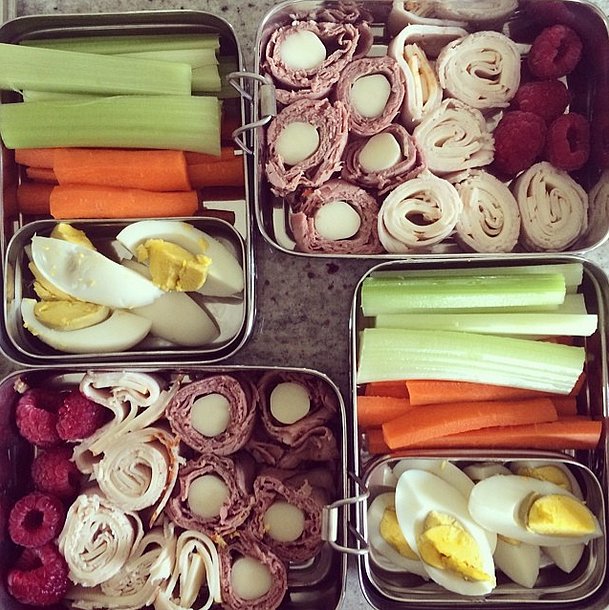 Instead of a sandwich, wrap turkey or roast beef around pieces of string cheese. These little bites will make for fun finger food your kids will love come lunchtime.
Source: Instagram user sodamndomestic [2]
Cauliflower Mac and Cheese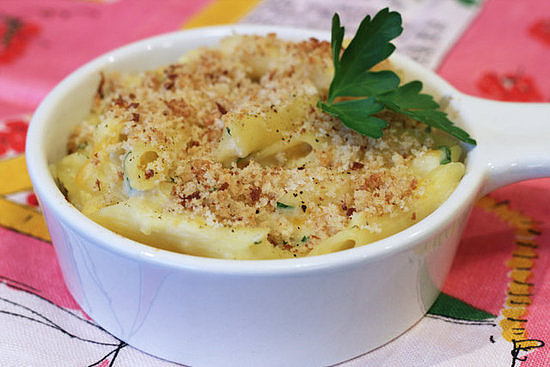 Does your little one love mac and cheese? This cauliflower mac [3] is a delicious lunch treat everyone will gobble up.
Photo: POPSUGAR Food
Kid-Friendly Sushi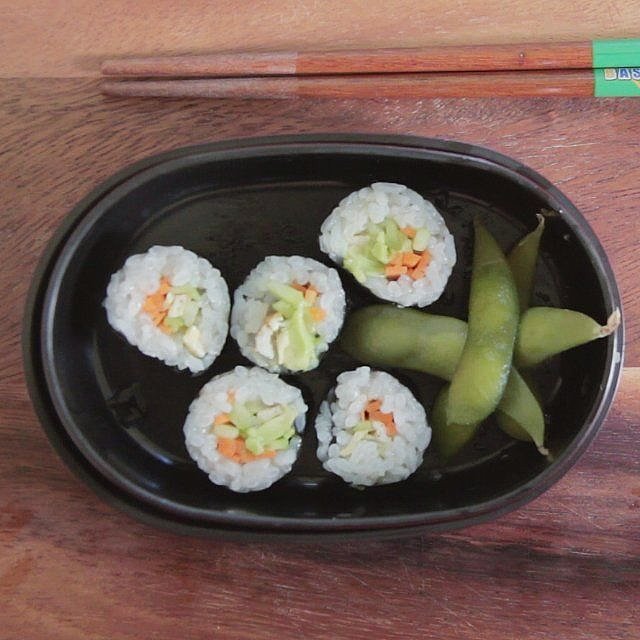 Kid-friendly sushi [4] is a great way to convince your kids to chow down on a mix of healthy veggies.
Photo: POPSUGAR Studios
Shrimp and Avocado Pasta Salad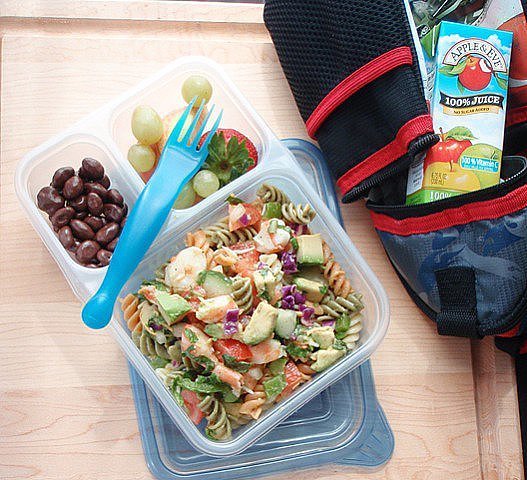 A simple batch of shrimp and avocado pasta salad [5] is great paired with a serving of sweet fruit.
Source: Good Cooks [6]
Salmon Quesadilla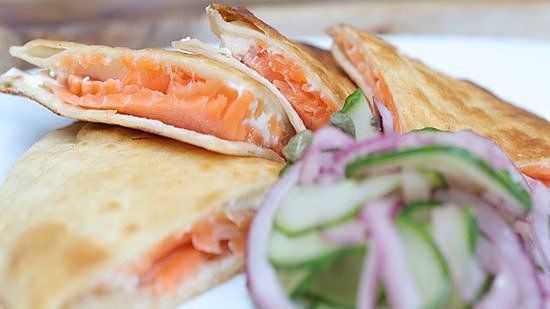 Skip a typical bagel, and whip up a healthy and yummy smoked salmon and cream cheese quesadilla [7]. Feel free to sub in more traditional meat and cheese options for picky eaters too.
Photo: POPSUGAR Studios
Egg Fried Rice
No kid will resist eating veggies if they are mixed into a delicious batch of egg fried rice [8].
Photo: Rebecca Gruber
Assorted Dippers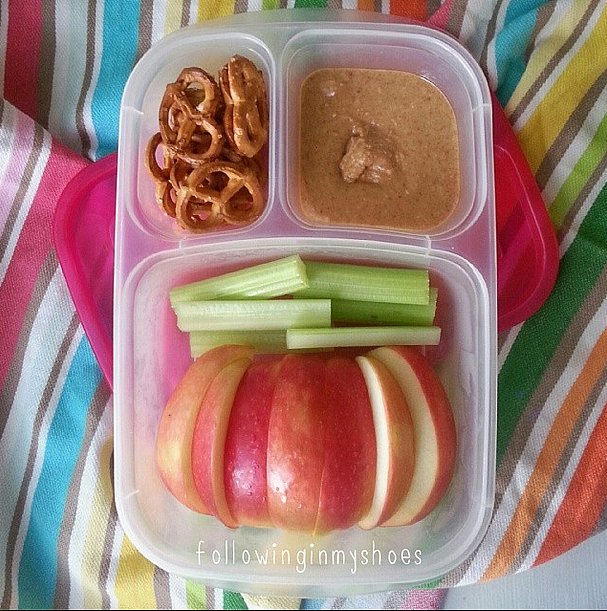 Kids will love the chance to make lunch fun with this dipping mashup. If nut butters aren't allowed at school, swap for yogurt or hummus instead.
Source: Instagram user followinginmyshoes [9]
Beef and Noodle Stir-Fry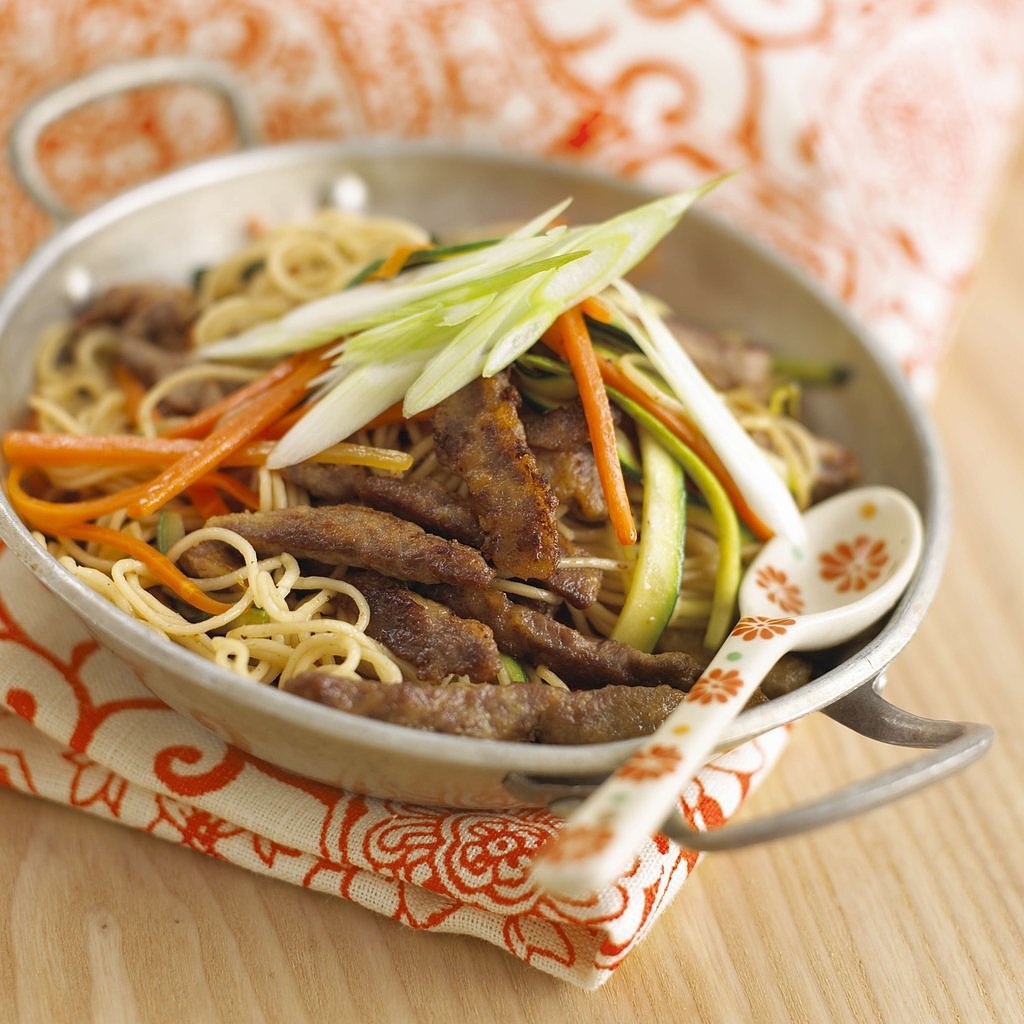 This quick and simple beef stir-fry [10] is an all-in-one lunch that is an easy way to sneak in extra veggies for your little one.
Photo: Rebecca Gruber
Grilled Cheese Eggs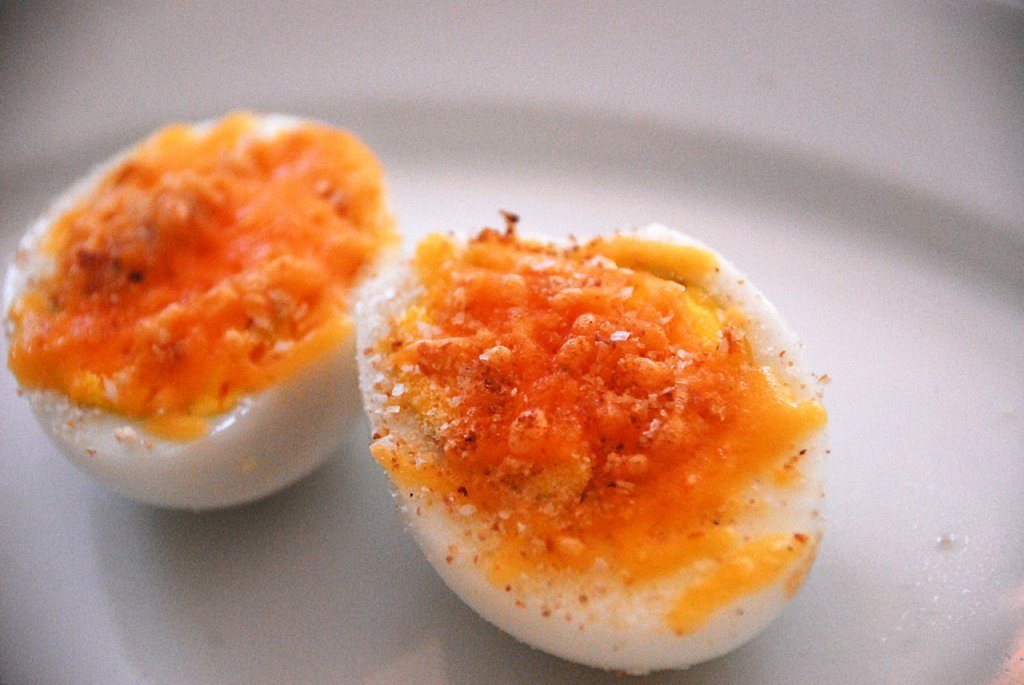 Eggs are a great source of protein, so pack a few of these grilled cheese eggs [11] to get your kids excited about eating them.
Source: Family Chic [12]
Chicken Spaghetti Casserole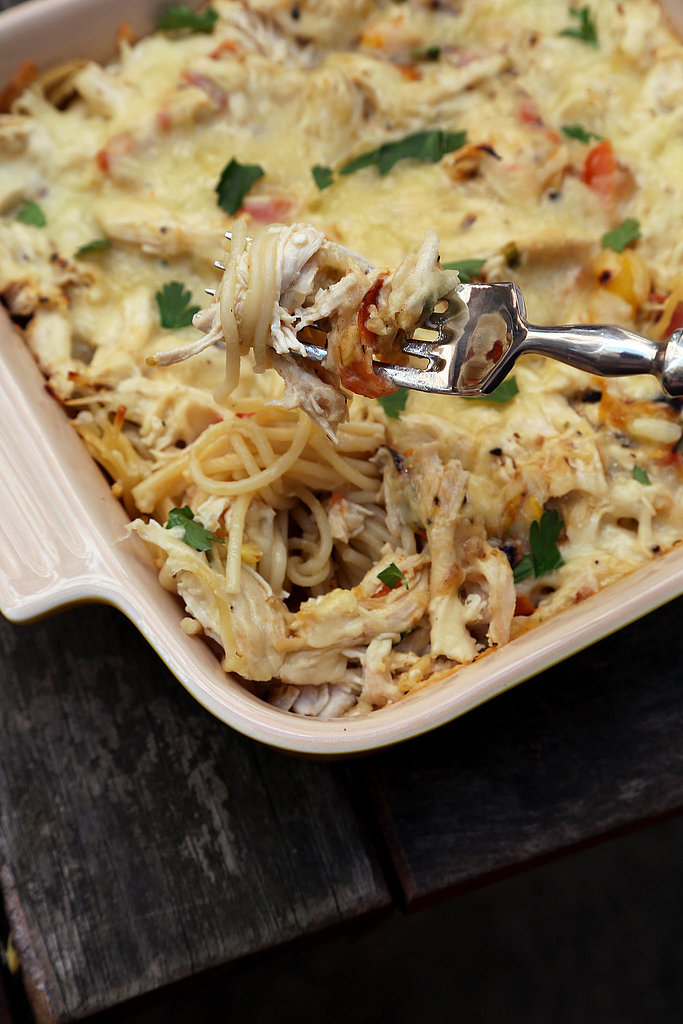 If you like packing leftovers, this chicken spaghetti casserole [13] is a kid-friendly pick.
Photo: Anna Monette Roberts
Snack Skewers
Meat and veggie skewers are a playful swap for a typical sandwich. You can also swap savory bites for sweet fruits instead; just make sure the kids are old enough to handle the small skewers.
Source: Instagram user nourish_and_move [14]
Turkey Tacos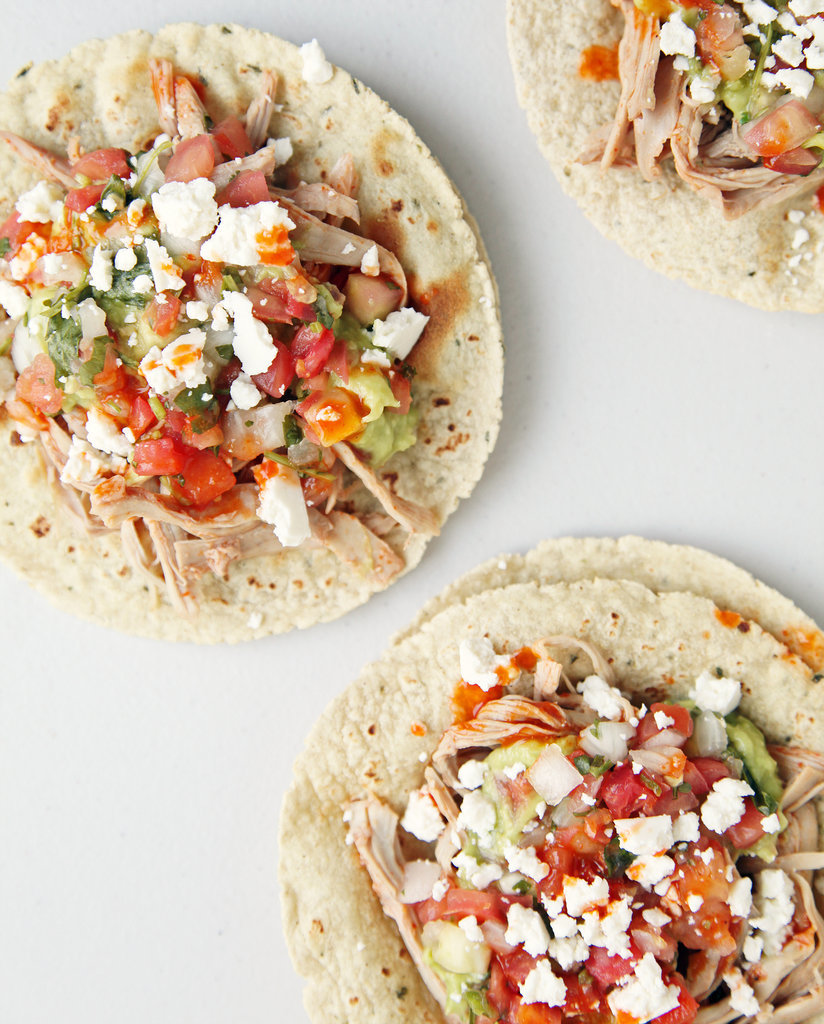 Use leftovers to throw together these turkey and cheese tacos [15] with a little bit of avocado or mild salsa. Or, if it isn't too messy, pack ingredients and let your chef-in-the-making assemble the tacos on their own.
Photo: Nicole Perry
Crockpot Meatloaf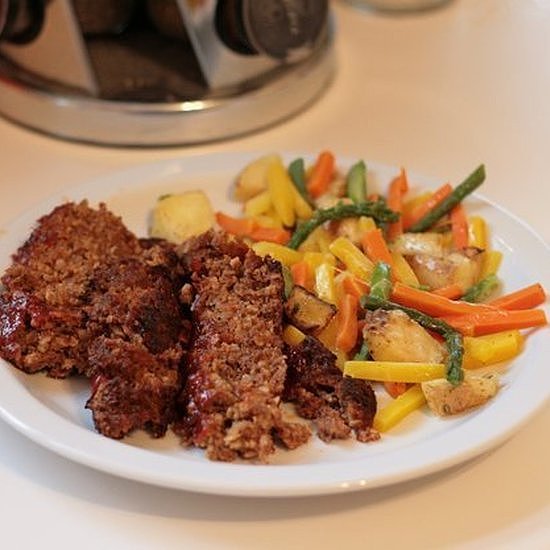 For a make-ahead lunch that is stress-free for you, throw together this crockpot meatloaf [16] that is kid-approved.
Source: Circle of Moms [17] user Elaine Moore