Is "beep, beep!" the most common playroom sound in your house? Is Cars the most-watched flick on your Netflix account? Then we speak your language. Take your car-loving kids' playtime options to the next level with these craft ideas designed especially for them. From your fridge's crisper drawer to the cardboard box that you almost tossed out with the recycling, here are nine ways to take what you've already got on hand at home and transform it into hours of auto-themed fun.
Source: Shutterstock [1]
Box Cars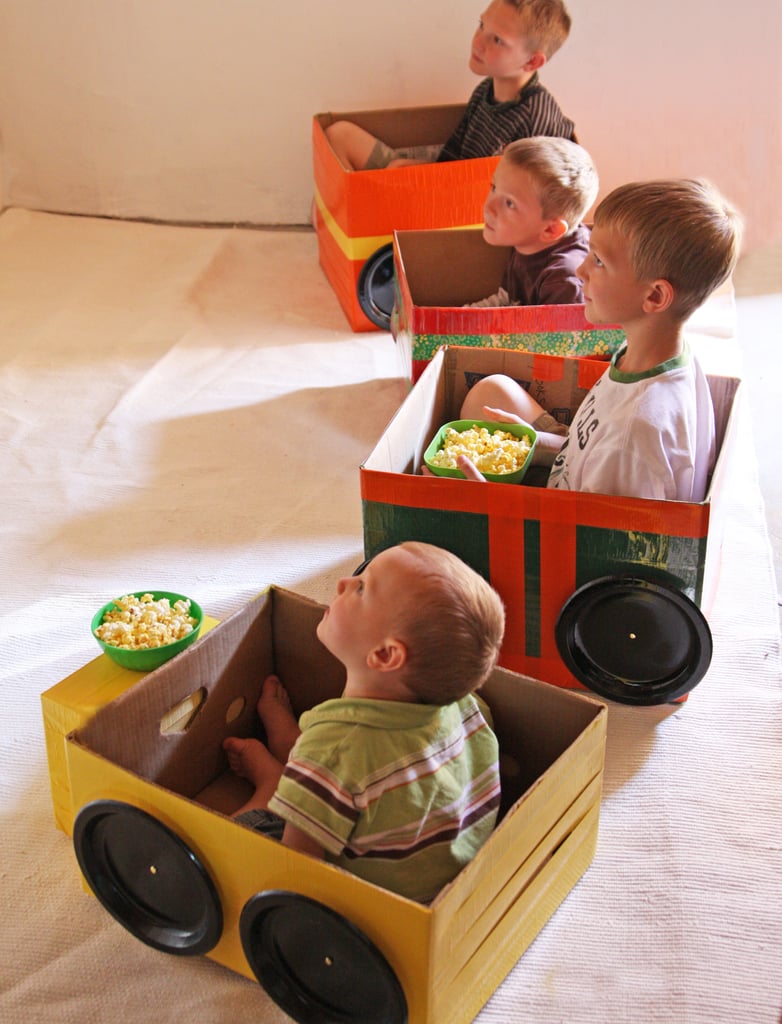 Not Just a Housewife made these box cars [2] for a "drive-in movie" night, but we're betting your kids will find lots of other uses for them, too!
Source: Not Just a Housewife [3]
Crayon Cars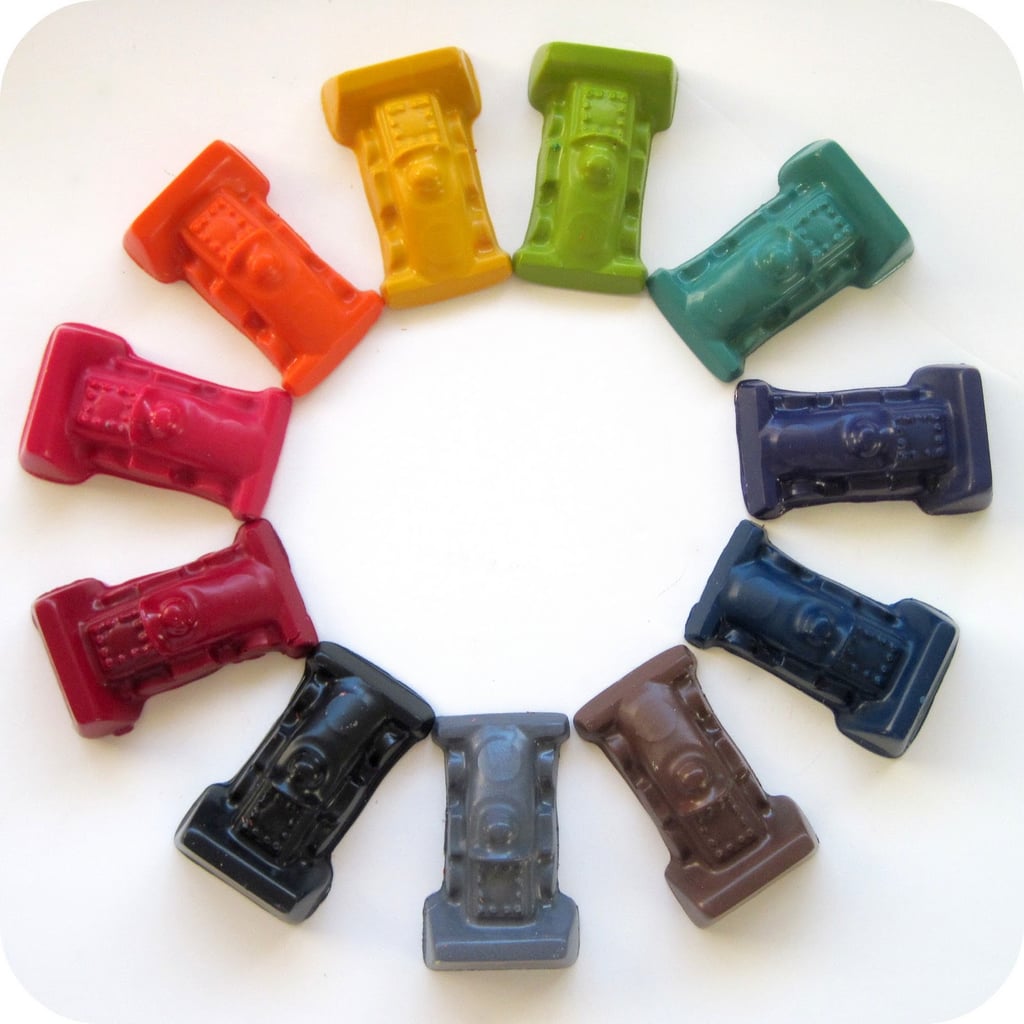 Little dudes will love coloring with these awesome DIY crayon cars [4].
Source: Homemade by Jill [5]
Marble Racetrack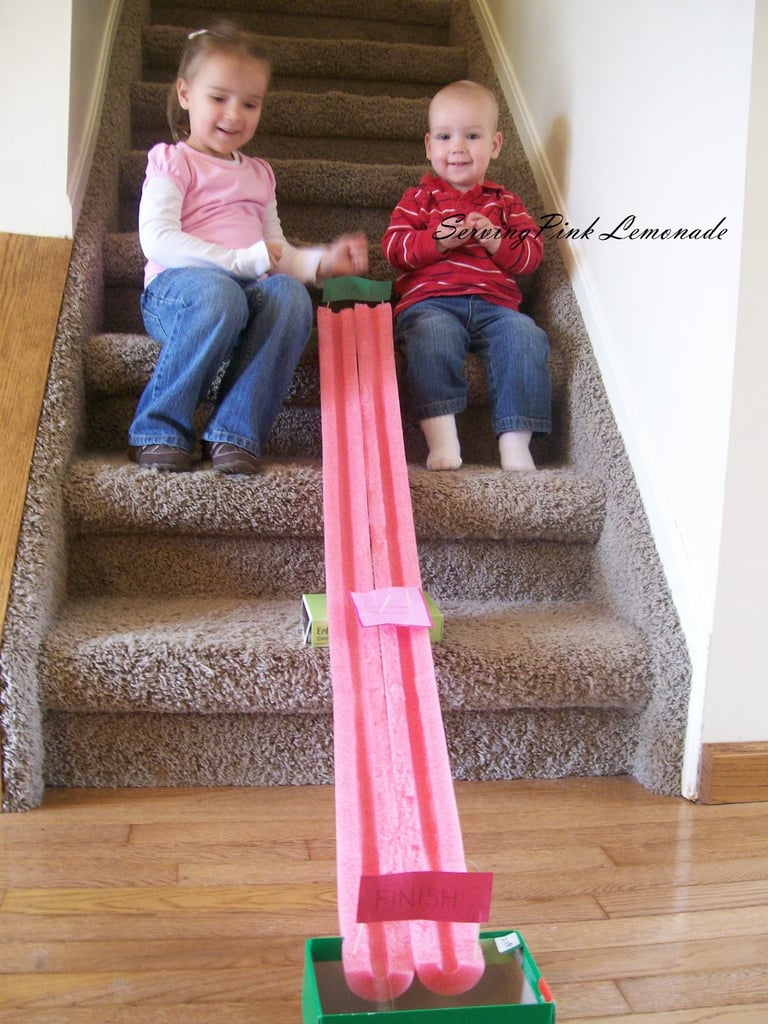 It's one thing to race cars around the house, but it's another to race marbles. This fun activity involves little more than a cut pool noodle (follow My Homespun Threads [6]' instructions) and a marble!
Source: My Homespun Threads [7]
Upcycle Household Objects Into Toys
Transform old boxes and containers into toys [8], like this reused milk carton.
Source: Box Play For Kids [9]
Washi Tape Car Track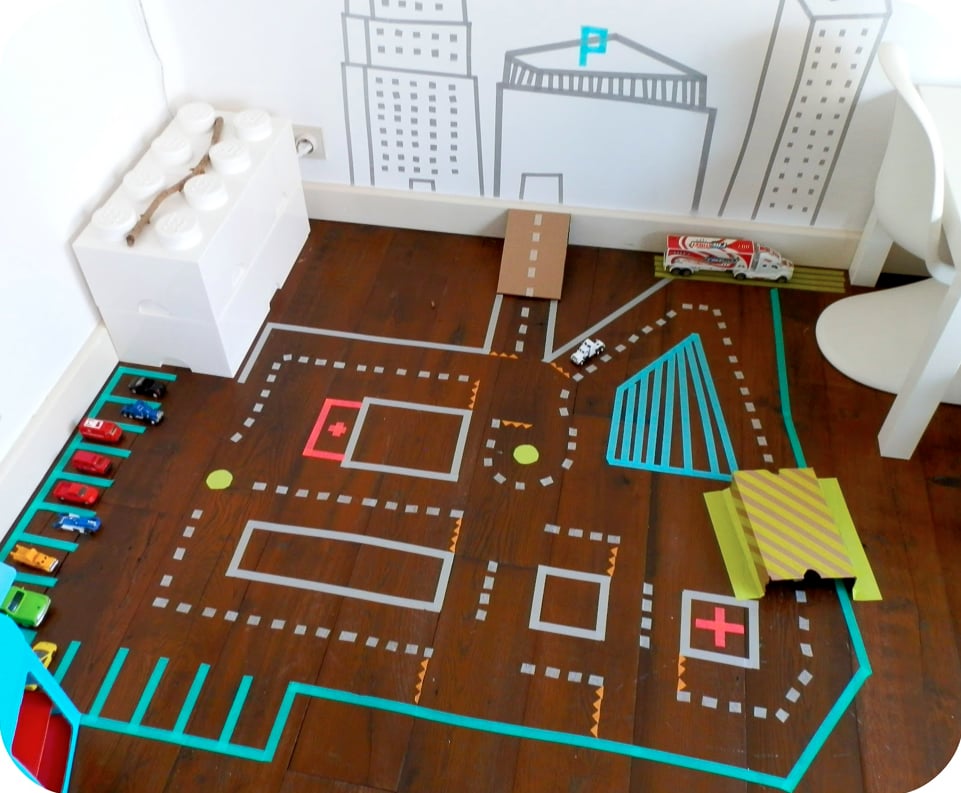 This ingenious use of washi tape offers hours of open-ended fun. Add a few different tapes to the floor and let your little speedracer get to work with his cars or trains — in no time, he'll have the coolest car play mat on the block!
Source: Le Jardin de Juliette [10]
Put Together Foam Trucks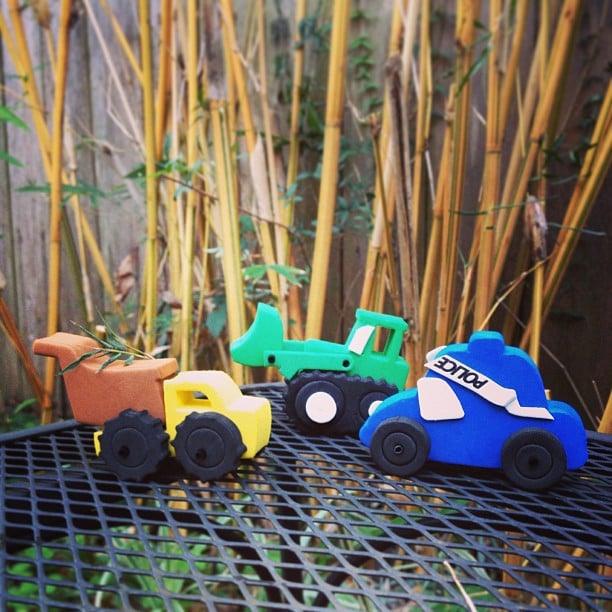 Your local craft store probably has all the materials, so all kids have to do is put them together for some truck fun for this low-key project.
Source: Instagram user creativesitters [11]
Cardboard-Box Tunnel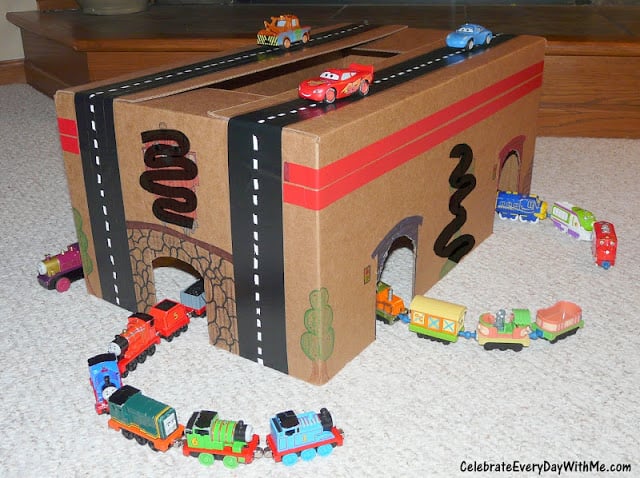 If you've got an old box and a tot who loves all things that go, then this cardboard-box tunnel [12] is for you!
Source: Celebrate Every Day With Me [13]
Toilet Paper Tube Race Cars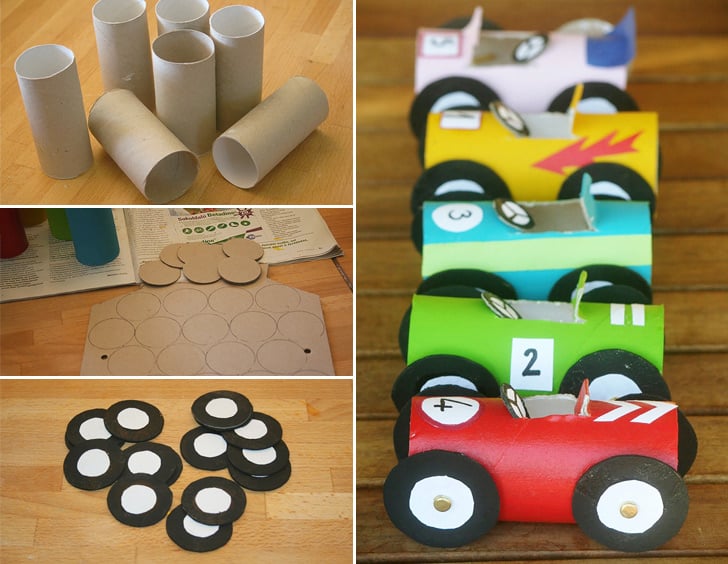 Upcycle those old toilet paper rolls into race cars [14] with this tutorial from Handimania.
Source: Handimania [15]
Cucumber-Radish Race Car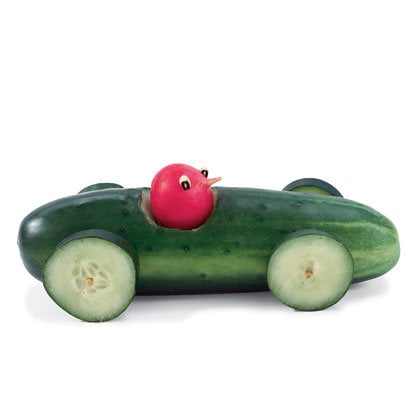 A cucumber with wheels [16]?! All it takes is a few minutes to assemble this vitamin-packed race car.
Source: Family Fun [17]