Continually finding new, creative ways to engage your children can be a challenge, to say the least. Who has time to come up with a cool craft project or an exploration game (let alone shop for the materials involved) when you have work, laundry, and life piling up all around you? A modern mom needs all the help she can get, and the following nine subscription services [1] are here to help. Not only does each come stocked with activities, craft projects, toys, and educational info that your little ones will love, but because you subscribe, you only have to buy it once and a new shipment of awesome entertainment will arrive at your door each month. And because we know a happy mom makes for happy kids, we're sharing two awesome subscription services for you, too. Don't you deserve it?!
For Little Kids: Spark Box Toys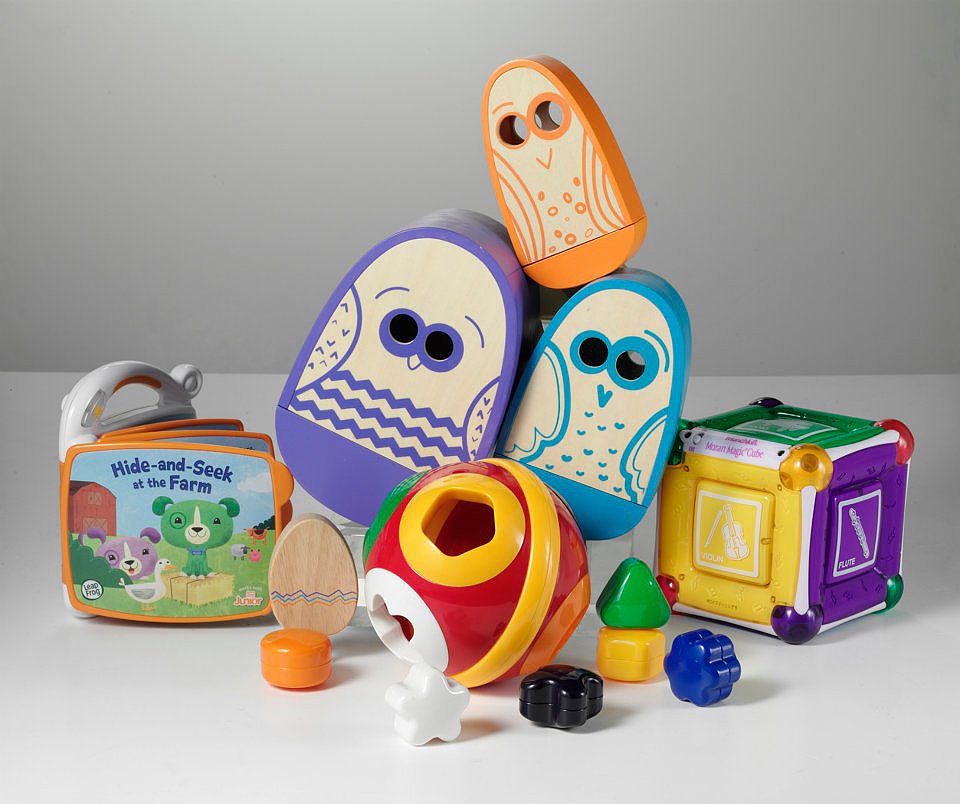 Most moms know that new toys quickly turn from your kid's absolute favorite to yet another piece of clutter, but Spark Box Toys [2] ($24-$36 per month) might be the answer to your woes. The service, aimed at kids 0 to 4 years old, is like Netflix for toys. Every four to eight weeks, Spark Box delivers four fun, educational toys, each matched to your child's age and skill level. When your child outgrows or tires of them, you send them back for a new batch. Spark Box offers free shipping both ways, and each box includes everything you need — from batteries to travel bags — for each toy, each of which is selected by developmental experts to help little ones hit key growth milestones and is deep cleaned before it arrives at your house. After a few rounds, toys are donated to inner-city schools.
For the Budding Architect: Pley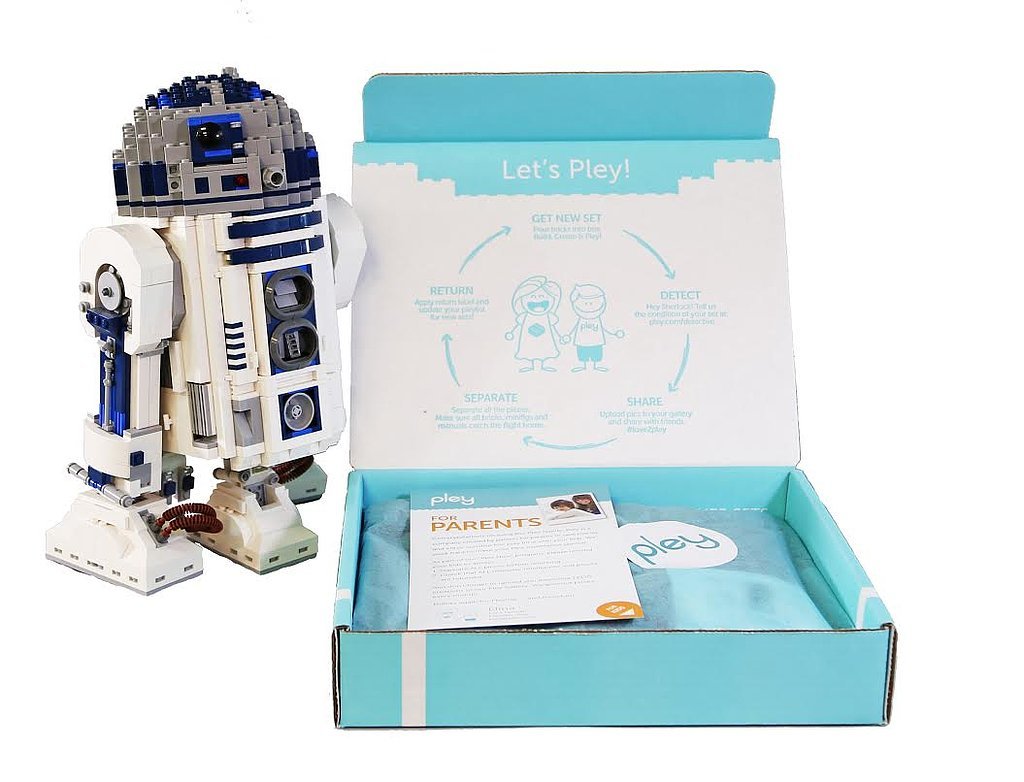 If you're the parent of a building addict, Pley [3], the self-dubbed "Netflix for Lego," may be the solution to accumulating one (or 10) too many of those plastic brick sets. Here's how it works: Each month, your kids receive a Lego set (you can choose from a small, medium, or large kit, depending on their age and attention span). When they're done creating, send the set back, and wait for the next one to arrive. Pley sanitizes each set, and perhaps best of all, there's no fee for "normal" loss of a few pieces here and there. Subscriptions range from $15-$39 per month, depending on the size set you select.
For Your Sous Chef: Foodstirs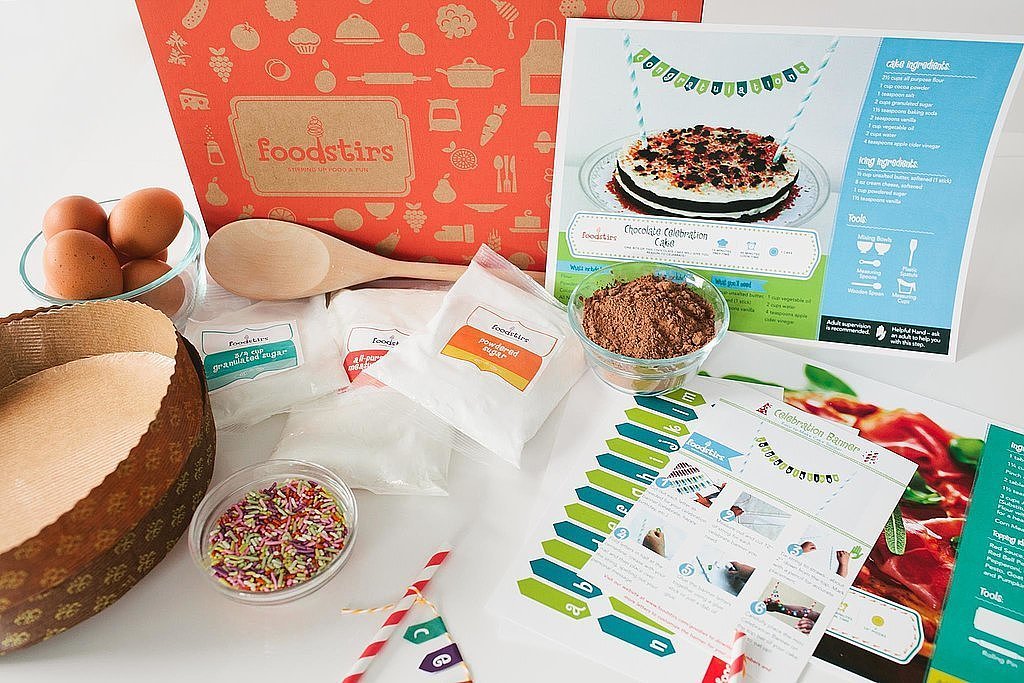 Foodstirs [4] is the first subscription box we've come across that provides budding junior chefs with the recipe and necessary ingredients for a kid-friendly culinary concoction. The service is aimed at kids ages 5 to 12, and kits, which include the necessary fixings to make a sweet treat every month, can be purchased individually or as three- or six-month subscriptions ($28-$30 per month).
For the Kid Who Has It All: Little Pnuts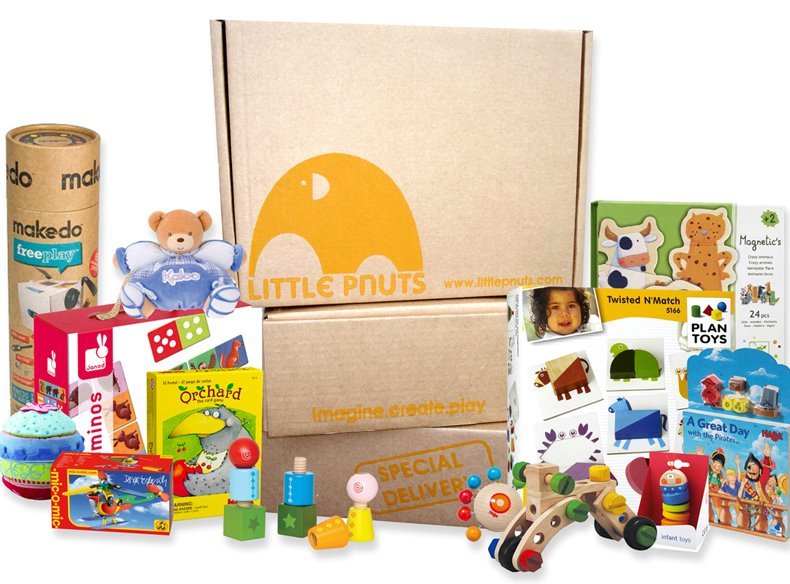 If you want to get your kids away from the TV, try subscription service Little Pnuts [5] ($25 per month), which offers a shipment of three to five eco-friendly toys for infants, toddlers, and preschoolers. The company's goal is to boost kids' creativity through organic, earth-friendly toys that help with gross and fine motor skills, hand-eye coordination, focus, and concentration. Not only are Little Pnuts' toys educational, but they're also exclusive: many of the toys are from Europe and not readily available in the US.
For the Literary Little One: Sproutkin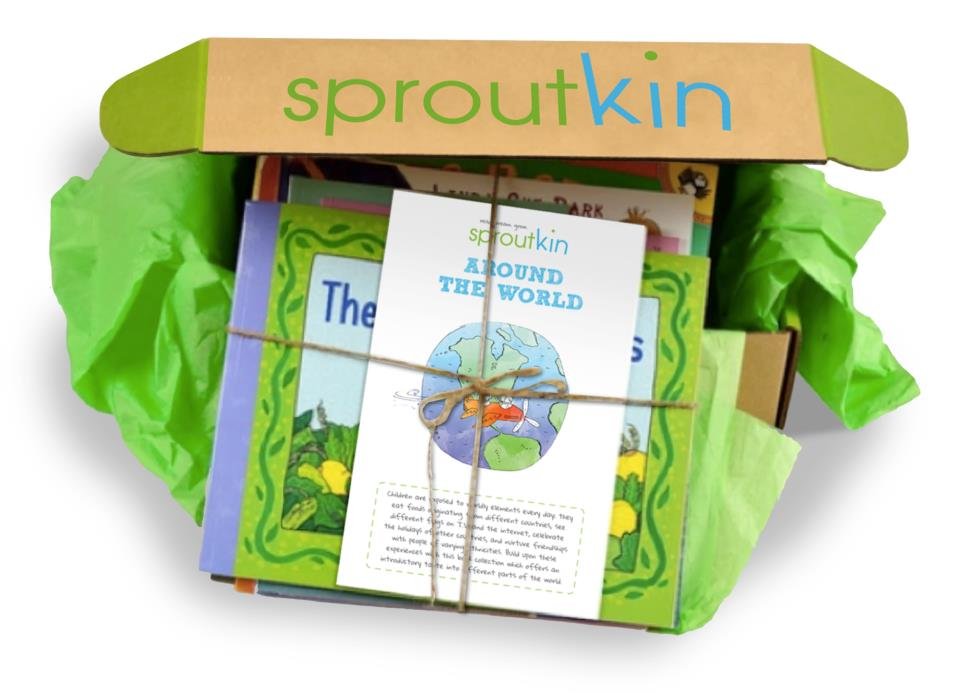 If you're raising a book-lover who's always looking for a new favorite, Sproutkin's Sproutkit [6] ($25 per month) is a must. Each Sproutkit contains 10 classic and lesser-known books chosen by educational advisers to revolve around a central theme. The kits, for kids ages 3 to 6, also include a Sproutcard with starting points to help guide discussions and activities to ensure your child gets the most out of each book. You can keep the books you want for 10 percent off retail price or, using a prepaid postage label, return them, after which you'll get your next Sproutkit. Depending on how fast you read and return the books, you can get multiple shipments each month.
For the Eco Tot: Green Kid Crafts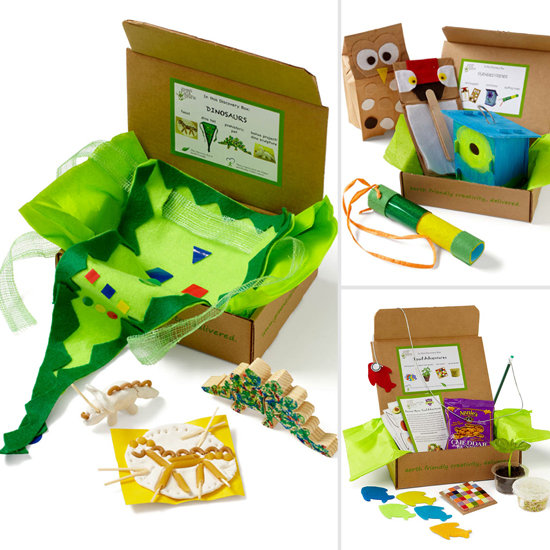 If you want to spark some "earth-friendly creativity," check out Green Kid Craft Kits [7] ($17-$20 per month). Each month, your child will receive three arts and crafts projects (including everything but glue, markers, and scissors), most of which are nature-themed to promote environmental awareness or multicultural to expand your child's worldview. Green Kid Crafts, a carbon-neutral business, stocks its kits full of nontoxic, natural, and sustainable supplies, all of which are recyclable. The kits are suitable for preschool and early elementary kids, and you can order your craft kits in monthly or annual subscriptions.
For the Globe-Trotter: Little Passports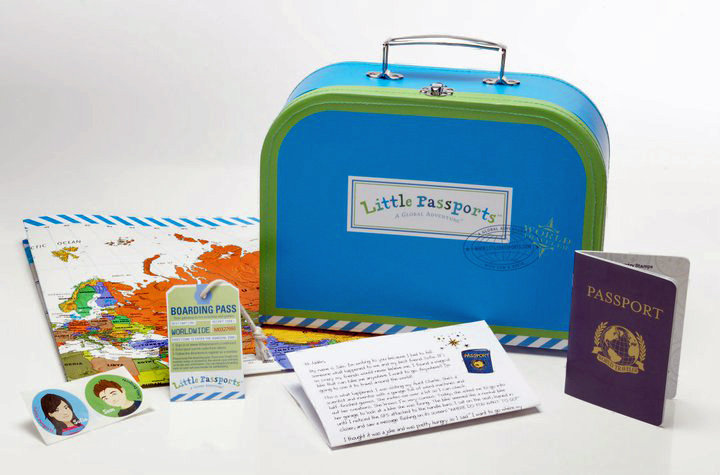 If you want to raise a globe-trotting tot, sign up for Little Passports [8] ($11-$14 per month). The subscription service aims to teach children (ages 5 to 12 are recommended) about different countries, geography, history, culture, and language in a fun and memorable way. Pick from one of four subscription packages, and each month, your child will receive an adventure package, including a letter from Little Passports characters Sam and Sofia as they travel to a new country. Each package also includes fun souvenirs, an activity sheet, a photo from the country, a passport stamp, a map marker, a suitcase sticker, and a collectible boarding pass to access more online games and activities.
For the Creative Spirit: Kiwi Crate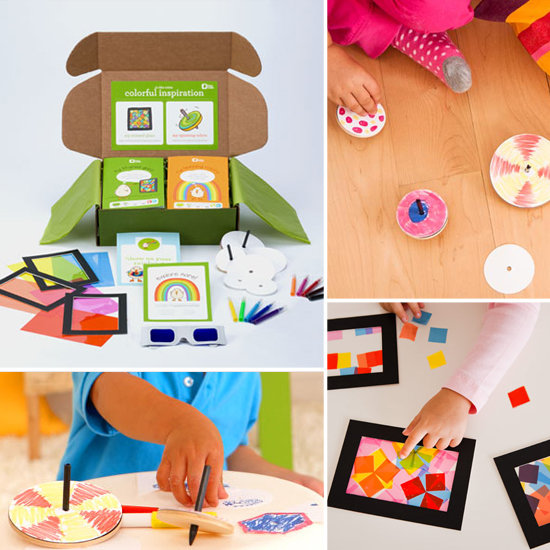 If you want a subscription that's been approved by kids, parents, and experts, check out Kiwi Crate [9] ($17-$20 per month). Each themed crate (past themes include "color," shown left, "dinosaurs," and "gardening") is designed by parents, reviewed by an advisory board of experts in child development, and tested by kids, so you know the contents are going to be good. Stocked with arts and crafts projects, science activities, imaginative play, and more, Kiwi Crates are filled with all the materials and inspiration you need to get started, so your kids are left to explore and create!
For Their Day With Dad: Cooper & Kid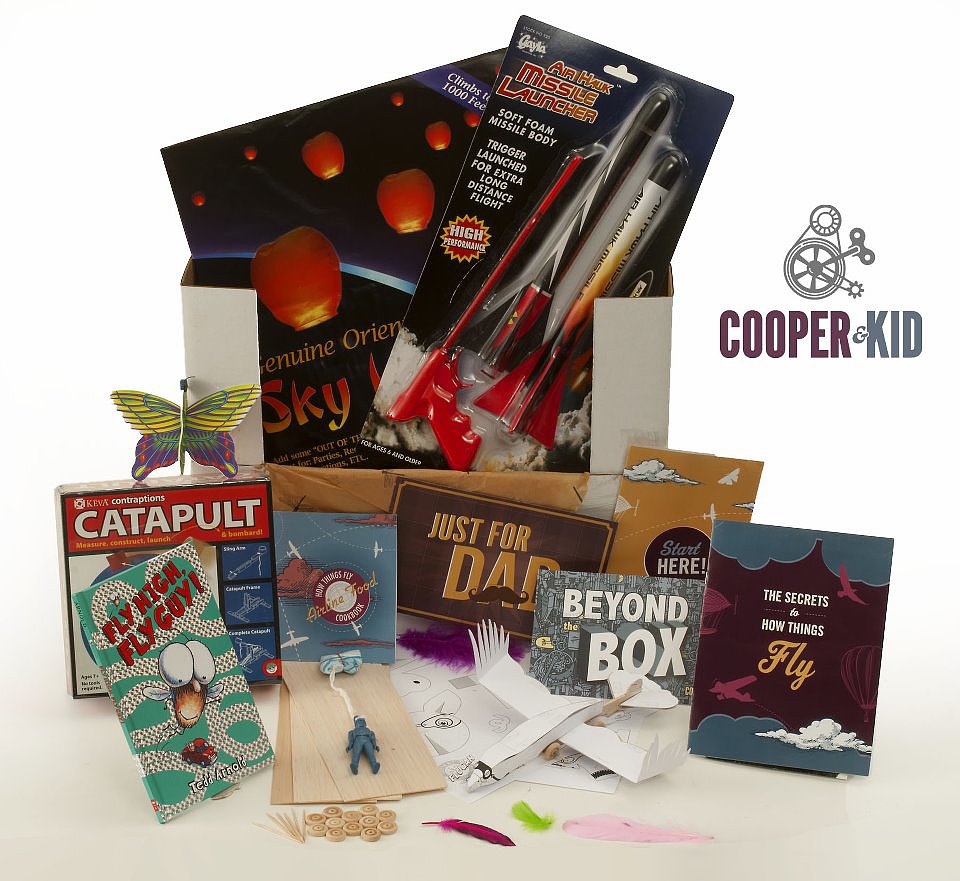 Subscription boxes are great, but they do tend to have a mom focus to them (not that we're saying dads don't like to get their hands dirty with a little arts and crafts every now and then). With this in mind, Cooper & Kid [10] ($312 per year — includes four boxes) was launched to bring dads and kids together. So what's defined as a dad-centric box? The debut Cooper & Kid box had a "things that fly" theme and came packed with books, toys, and activities that explore the concept of lift, like soft missiles, a DIY [11] wooden catapult, and a cookbook for an airline-food-themed dinner. Other themed boxes include Science as Magic and Ironkid Decathlon.
For the Enviro-Mama: Ecocentric Mom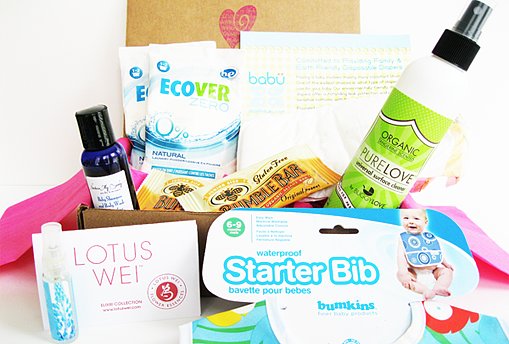 Eco-minded moms (or those aspiring to be so) will love the concept of Ecocentric Mom [12], which offers three earth-friendly and distinct subscription boxes for women (and kids) in all phases of life. For $24 every other month, the bimonthly subscription boxes feature five to nine sustainable, organic products (some large sample sizes, some full-size) for yourself and your home. Choose from the "Mom Discovery Box," appropriate for everyone from new moms to parents of teenagers; the "Mom-to-Be Discovery Box" if you're pregnant; or the "Mom and Baby Discovery Box" if your little one is 18 months or younger.
For the Mom Who Does It All: POPSUGAR Must Have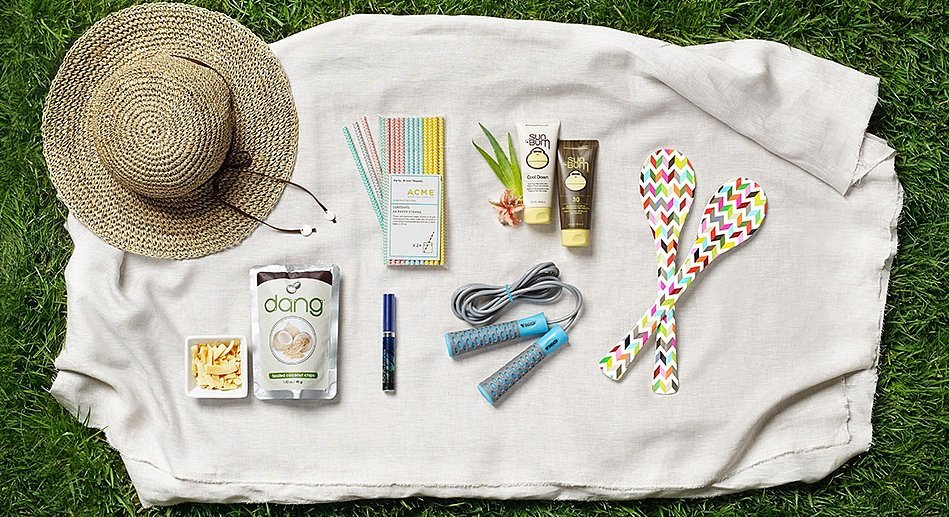 Full disclosure — we're obviously a little biased about the awesomeness of POPSUGAR's very own monthly subscription box [13] ($40 per month). But give it a try, and you'll see why. No sample sizes here . . . everything in the Must Have box is full-size and covers a range of everything from cool new fitness products to the latest in beauty, accessories, and home accents. The goodies shown here are all of the contents of the July box, which had a little bit of everything a stylish and active mama needs during the dog days of Summer.