We're always looking for ways to streamline mealtime, and the easier it is for kids to eat and enjoy their food, the more enjoyable it is for moms and dads to serve it up. These 12 products simplify breakfast, lunch, and dinner for toddlers and preschoolers — and do so in a sleek, sensible style. No excessive hand washing or keeping track of tiny pieces here. Instead, it's all about efficiency, served up with a healthy dose of smart design.
French Bull Everyday Tray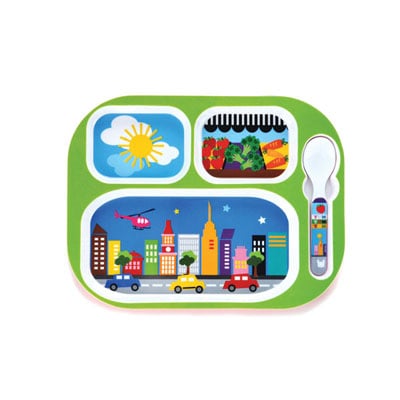 French Bull's cheery three-section Feeding Trays [1] ($24) have a special nook for a baby's spoon and come with translucent lids to protect leftovers in the fridge.
Skip Hop Zoo Straw Bottle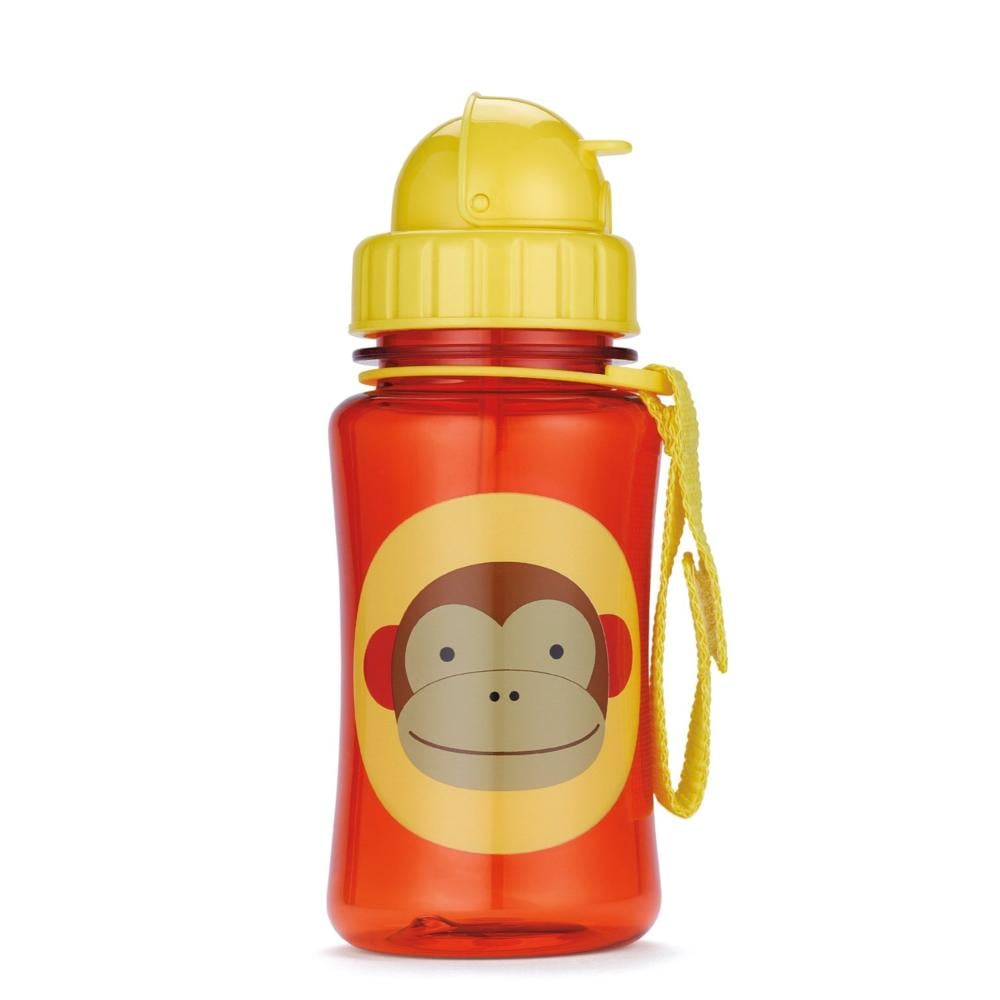 True story: I recently tossed out about 12 not-to-be-named sippy and straw cups and replaced them all with these Zoo Straw Bottles [2] ($6) by Skip Hop. They never leak, are super easy to clean, and the Velcro strap keeps them attached to your stroller or car seat.
SugarBooger Divided Suction Plate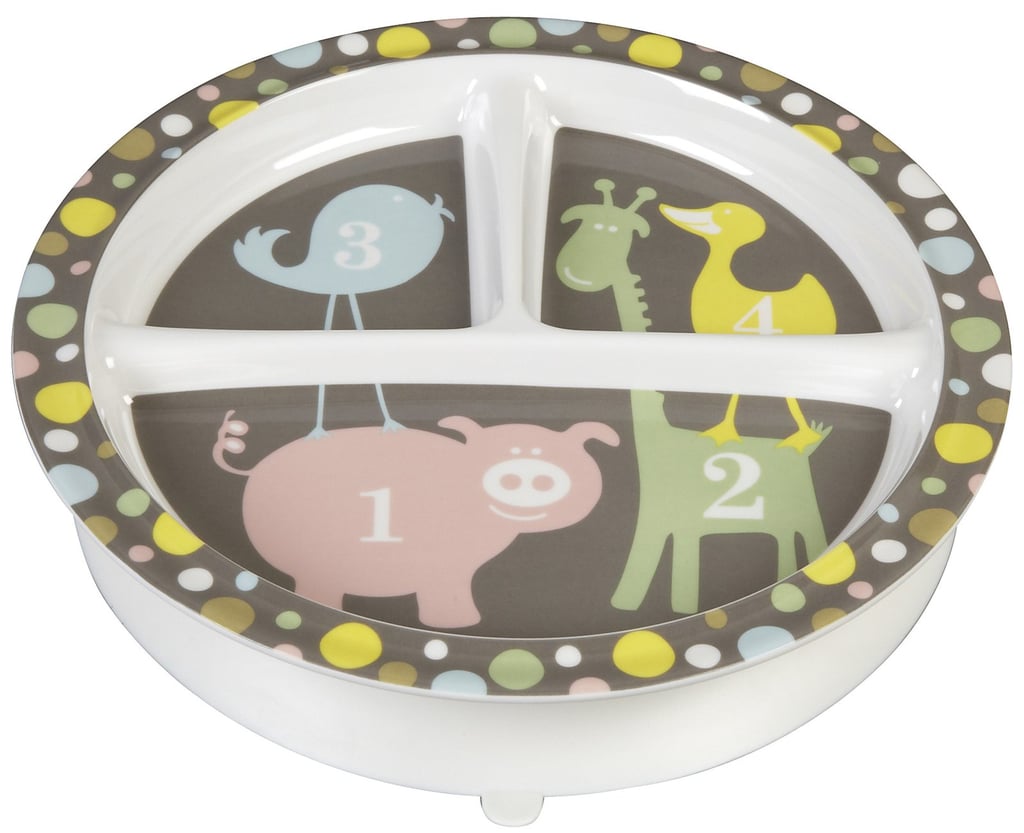 SugarBooger's Divided Plates [3] ($10) have the smartest little secret — suction cups to keep "all done!" time from turning into a food-over-the-head disaster.
Boon Petal Baby Food Pouch Storage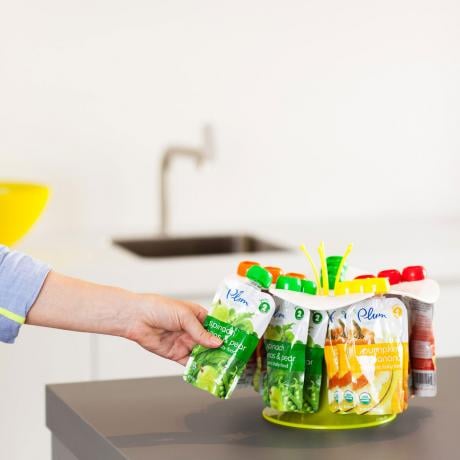 If you've ever attempted to organize those awkward baby food pouches in your kitchen pantry, you know it's a tricky task. Boon's clever Petal Baby Food Pouch Storage system [4] ($20) makes it easy to keep all those pouches neat and tidy and allows for easy access when it's time to eat on the run.
Siliskin Six-Ounce Glass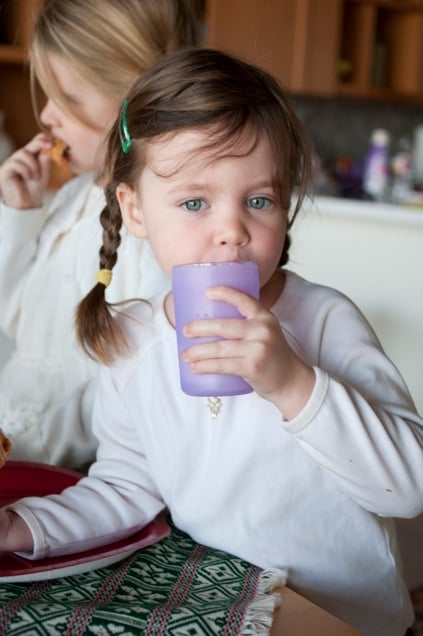 Silikids has just relaunched its well-designed line of silicone kids' tableware, and we're all about it. Pick up a set of six-ounce glass cups with silicone protective sleeves [5] ($13 for a pack of two). They're easy to hold and grip, dishwasher safe, and come in fun, bright color combos.
Modern-Twist Meal Mat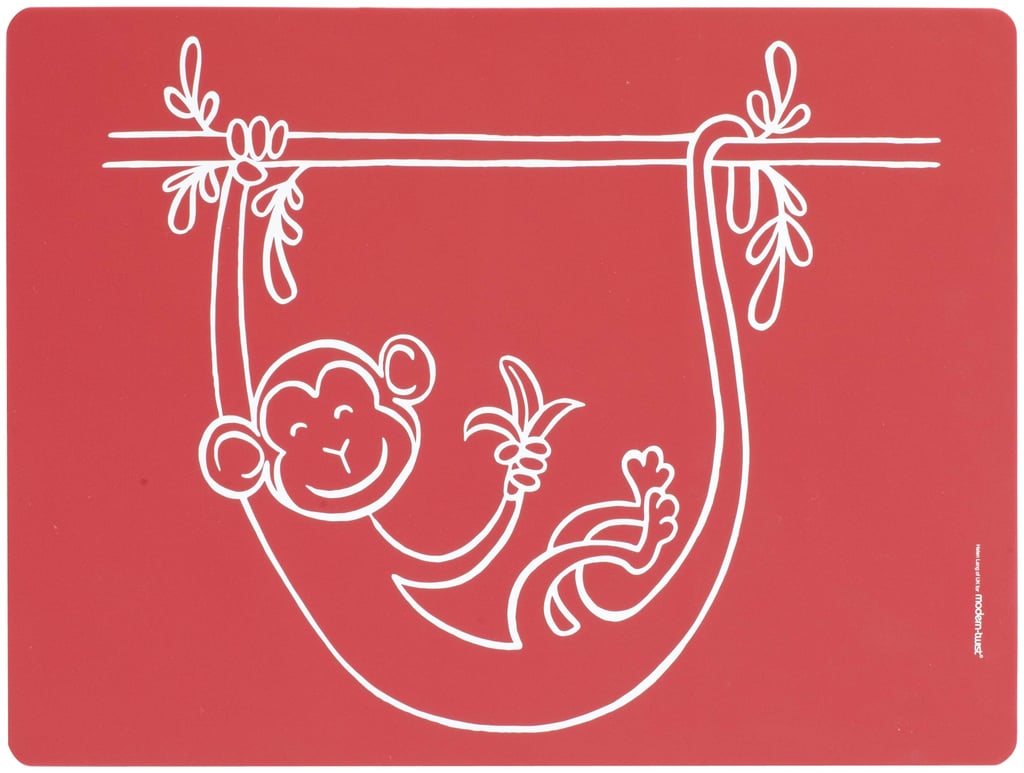 Modern Twist's silicone mats and bibs get our vote as the most texturally pleasing mealtime products on the market. The Monkey Business Placemat [6] ($16, originally $17) is sure to make your little eater smile during mealtime, and it's dishwasher safe.
Skip Hop Mate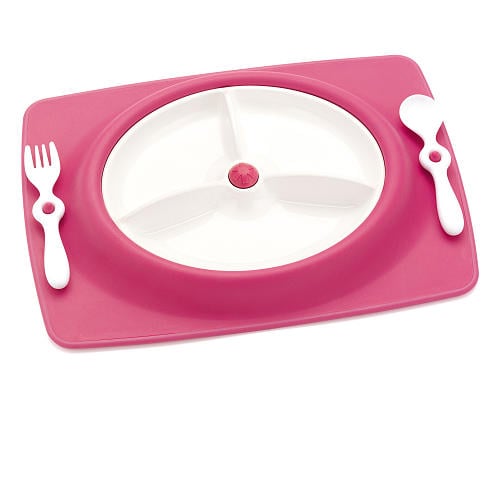 Is it a placemat or a plate? It's both! Skip Hop's aptly named "Mate" [7] ($20) keeps your kiddo's placemat, utensils, and plate all in one place. Plus, it's microwave and dishwasher safe. Genius.
Munchkin Silly Sandwich Cutters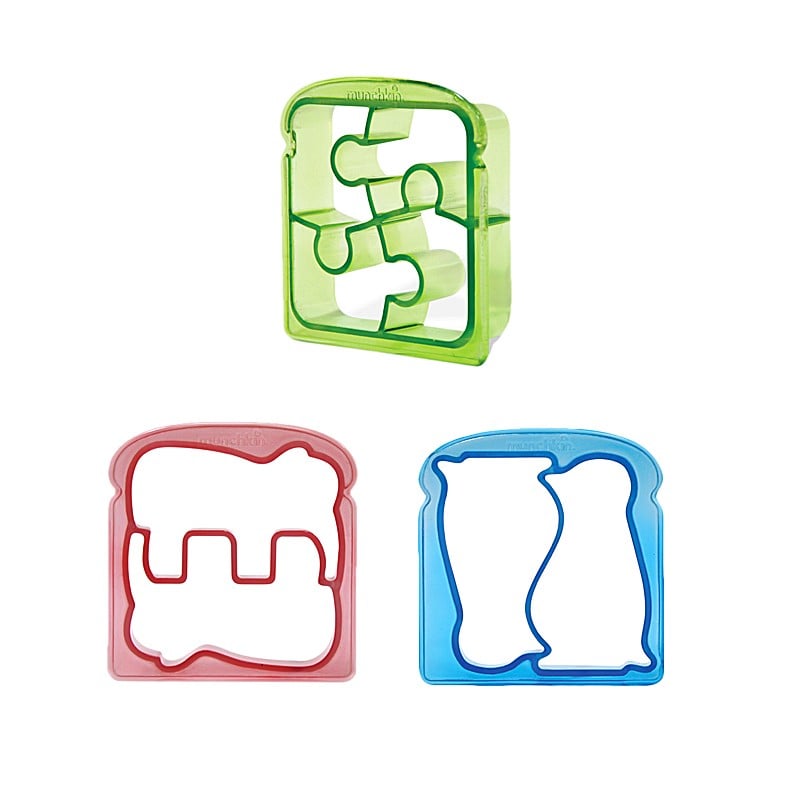 Transform an ordinary PB&J into puzzle pieces — a penguin pair or two elephants — with Munchkin's Silly Sandwich Cutters [8] ($7 each).
Innobaby Packin' SMART Stack N Seal
When you're packing lunch to go, Innobaby's tiered SMART Stack N Seal containers [9] ($9) let you store both liquid and dry food in your diaper bag without worrying about spills.
Boon SWAP Baby Utensils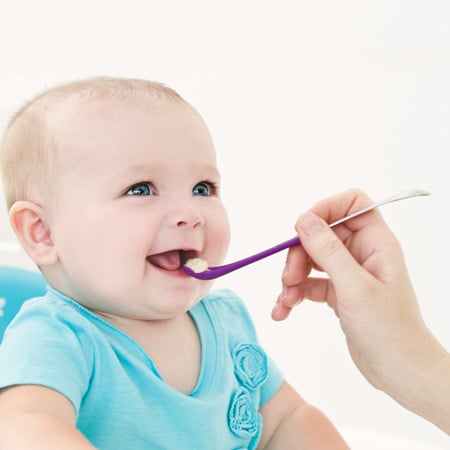 Instead of playing guessing games by auditioning 10 different first spoons for the job, check out Boon's SWAP Baby spoons [10] ($12). The double-ended design lets you choose between a soft and rigid end, and flat tips help mom wipe food away from baby's face.
WeanGreen Garden Pack Wean Cubes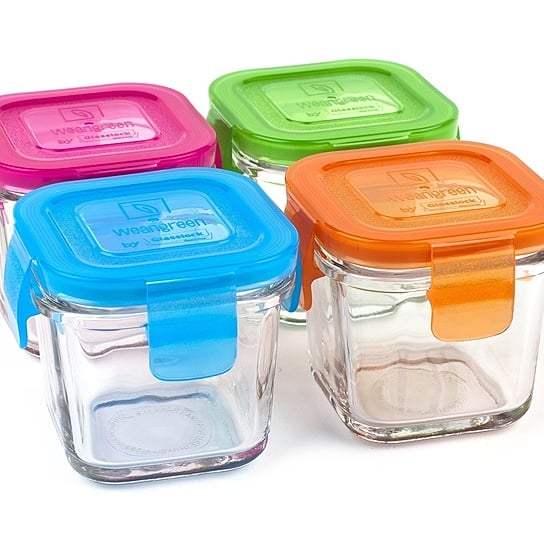 Eco-friendly and freezable, and did we mention . . . really cute? WeanGreen's four-pack of tempered-glass Wean Cubes [11] ($23) offer safe and secure storage for baby food purees, snacks, and even breast milk.
Nuk Graduates Kiddy Cutlery Forks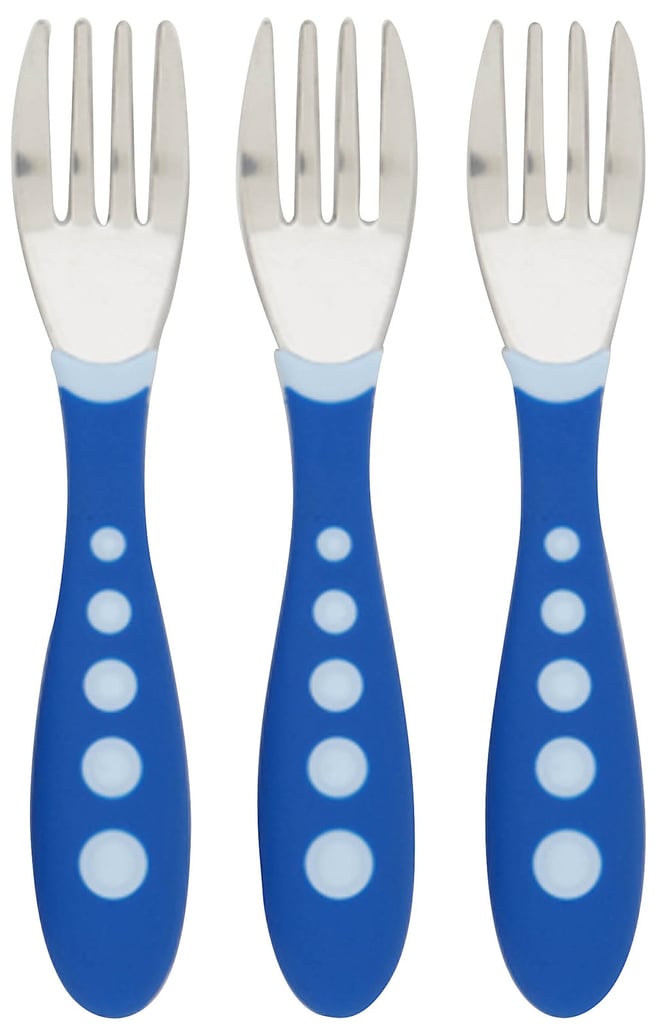 It doesn't get much better than Nuk Graduates Kiddy Cutlery Forks [12], at $5 for a set of three. Stainless steel tips mimic grown-up silverware, and easy-to-grip handles keep kids from spilling food and instill confidence.