It's not all reality TV cameras and wild nights partying in Miami for the eldest Kardashian sister. Since welcoming Mason, 4, and Penelope, 1, with longtime boyfriend Scott Disick, Kourtney Kardashian's inner earth mother has come out for the world to see. As she told us earlier this week, it's not that she planned on breastfeeding her kids beyond their first year and welcoming them into her bed [1], but it just felt natural to her. That mentality has changed the Keeping up with the Kardashians star's ways, making her children priority number one.
And when it comes to decorating their rooms, a bit of the Kardashian glamour definitely came into play. "I think every child's room should have some magic in it. Those magical elements just came to life once the process began," Kourtney tells Mini Magazine [2]. The amazing rooms, which we previewed earlier this year [3], motherhood, and her mommy style are just part of what she discussed with the magazine. Read on for our favorite quotes.
Source: Gretchen Easton/Mini Magazine [4]
On Balancing Family, Designing, Filming, and More
"Knowing my priorities. Nothing comes before my children. I find that putting everything else in order of importance also helps to get everything done! Having an amazing partner, Daddy [Scott Disick], doesn't hurt either."
Source: Gretchen Easton/Mini Magazine [5]
On Designing the Mason and Penelope's Rooms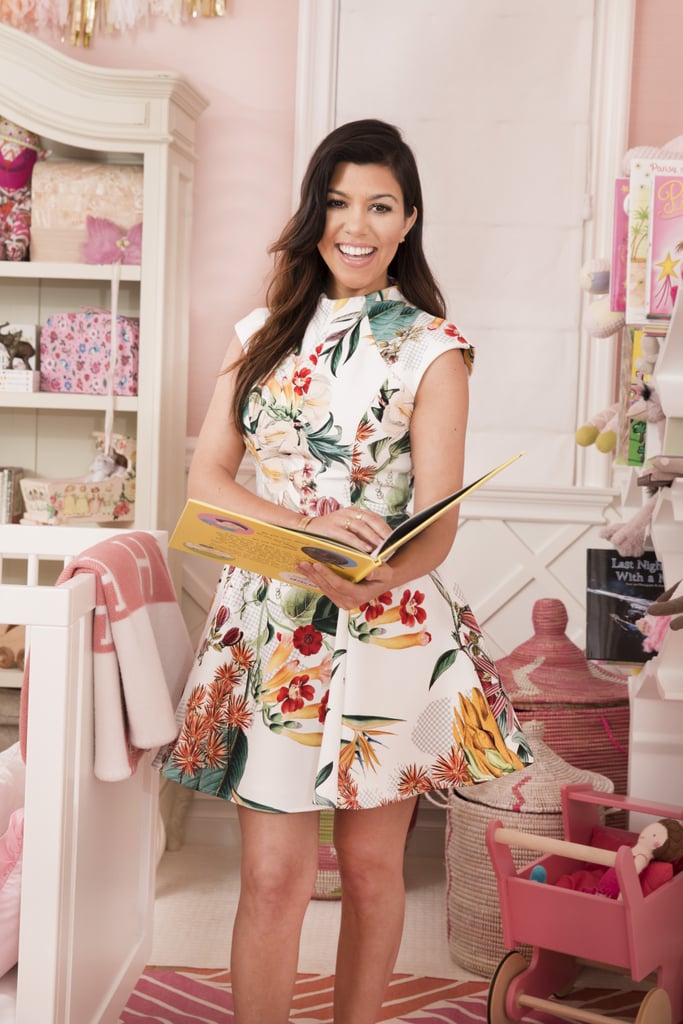 "In both of their rooms, I started wanting everything all white. And they both evolved once I found the perfect pieces that I knew were for them."
Source: Gretchen Easton/Mini Magazine [6]
On the Best Parts of Her Day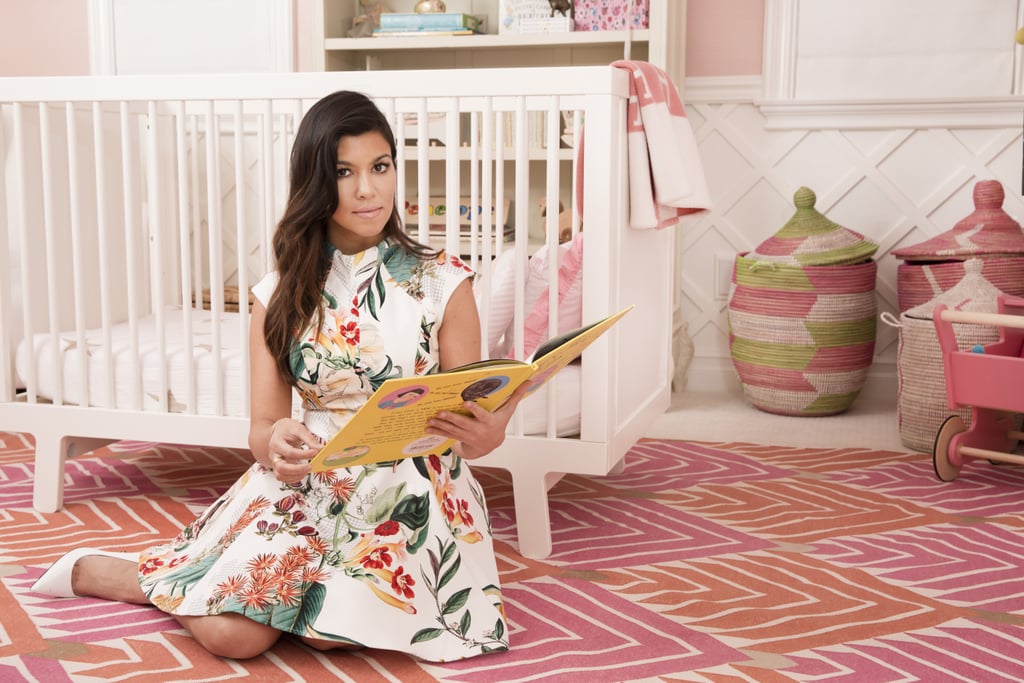 "There are my two favorite parts of the day that are always the same. One is waking up next to their precious faces [and the other] is reading three books in bed with them to put them to sleep."
Source: Gretchen Easton/Mini Magazine [7]
On Creating a Kid-Friendly Space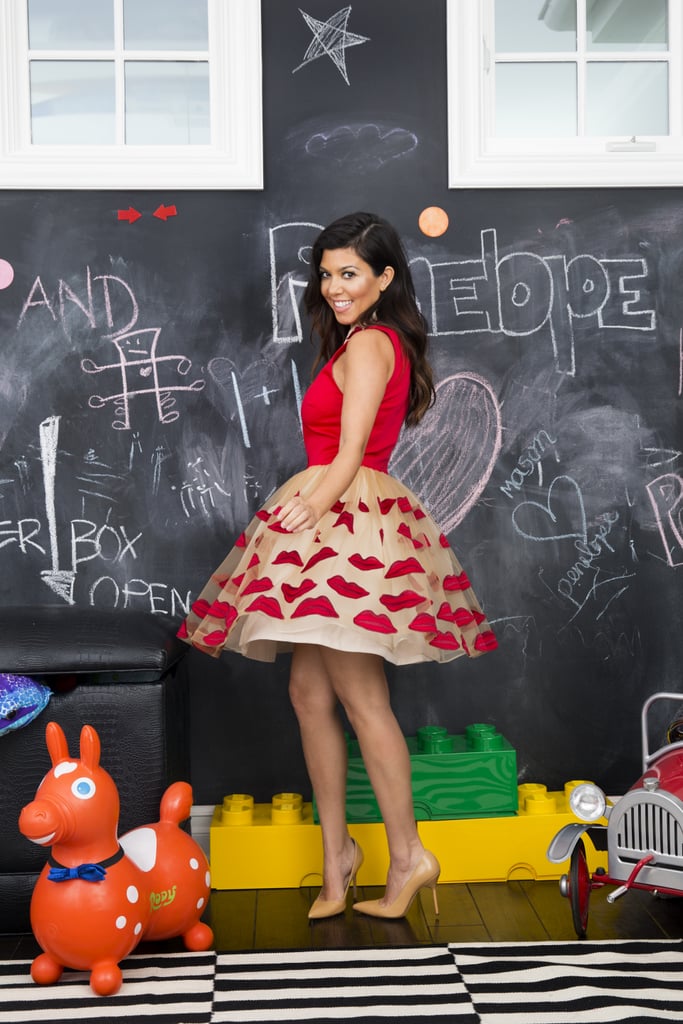 "We have a kids kitchen right next to our kitchen, another tepee in the family room, some mini pianos in our living room next to the big piano, [plus] random cars, strollers, and shopping carts floating around. We also have an outdoor kids space with an arts and crafts table, an easel, a fruit stand, and a train set for the kids to ride on."
Source: Gretchen Easton/Mini Magazine [8]
On Her Mommy Style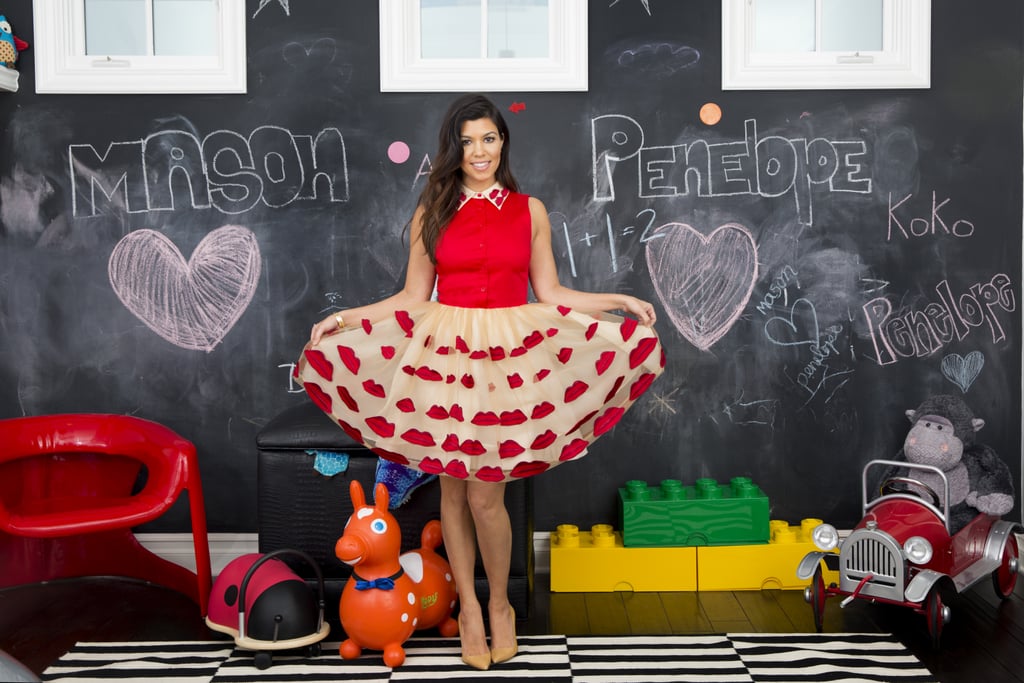 "You can never go wrong with simple and classic. That's not how I usually dress, but when in a rush — it's easy! A white t-shirt, skinny jeans, a black motorcycle jacket . . . easy and done!"
Source: Gretchen Easton/Mini Magazine [9]