If there's one device that has revolutionized the way children learn (and, let's face it, play), it's the tablet. And while many of us find ourselves reluctantly handing our tablets over to our kids on long car trips, at restaurants, or even while sitting on the sofa at home, we do so at great risk. They're expensive, delicate products that kids have a knack for spilling on and dropping.
No company has taken on the adult tablet quite like LeapFrog. Over the past three years, it's introduced three different kid-safe versions of the tablet — both with and without Wi-Fi, but always with kids' safety in mind. Today, the company announced that the latest version of its popular LeapPad — the LeapPad 3, out later this Summer. An updated version of its popular original tablet, the LeapPad 3 has some new features that parents will love. Read on to see what you need to know about LeapFrog's latest creation.
The LeapPad 3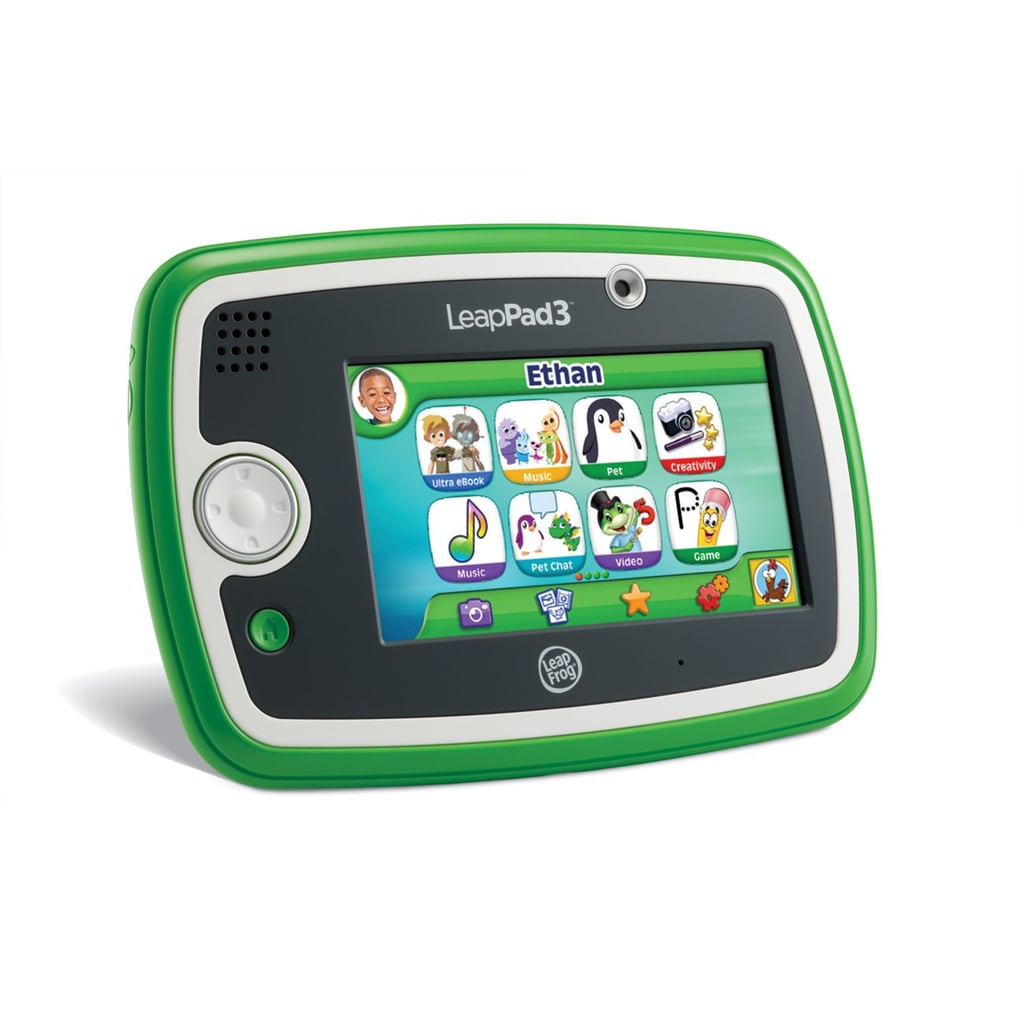 It's been three years since LeapFrog first introduced the LeapPad and two years since the LeapPad 2 entered the market. And with all the advances in the market, it was time for the company to update its "basic" tablet.
The LeapPad 3 ($100) will replace the LeapPad 2 when it is released in August (presale begins on July 16). It maintains the previous tablet's 5-inch screen size, but other than that, it turns the previous version on its side (literally). With a faster and more powerful processor, WiFi, 4GB of memory, and 2-megapixel front and back cameras, the tablet is more adult-like than ever before. Plus, the built-in lithium ion rechargeable battery (that can be charged via computers or the wall) means parents won't blow through batteries as they were with previous versions.
LeapPad 3 Specifics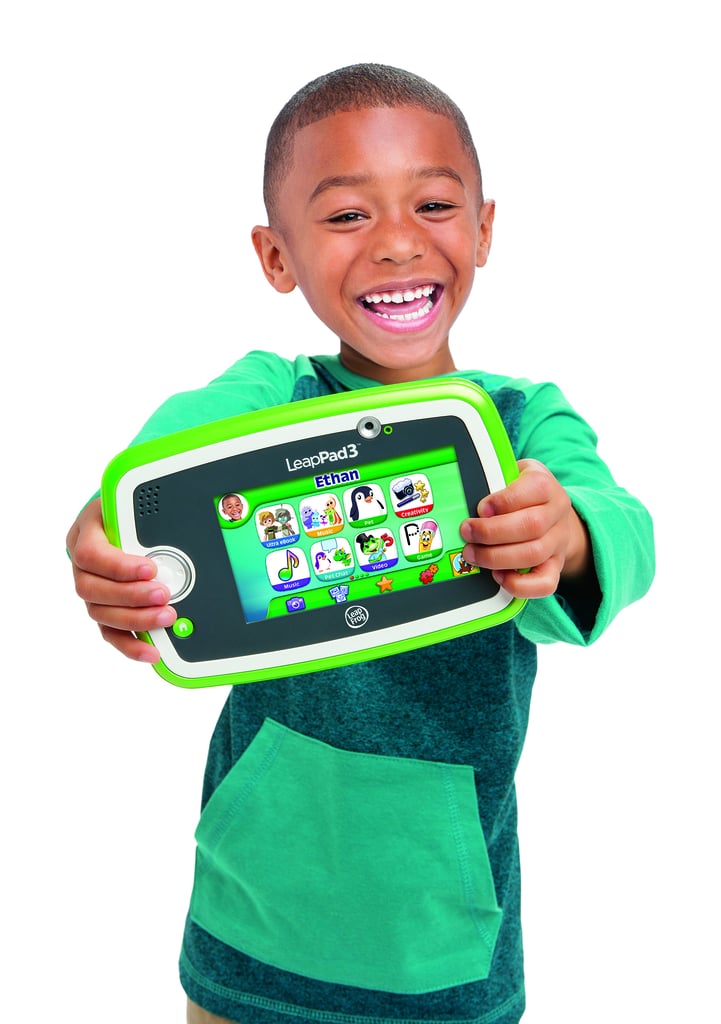 Like the previous version, the LeapPad 3 has access to a library of more than 1,200 educator‐approved games, ebooks, and videos addressing core subjects like reading, math, science, and creativity.
LeapFrog's kid-safe Internet browser is powered by Zui, so the games, videos, and sites kids can access are prescreened by LeapFrog educators as well.