After seeing The Lego Movie [1], your little one may start acting like they live in a Legoland. While you can't turn their whole world into a building block set [2], you can make their food more Lego-like. There are plenty of ways to turn an ordinary snack into a toy-inspired treat, whether it's savory or sweet. Check out these snacks that are fun to make, play with, and eventually eat!
Lego Man Cookies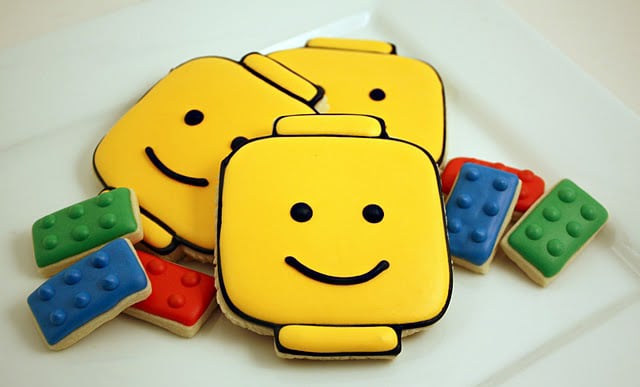 Source: Sweet Sugar Belle [3]
The secret to Sweet Sugar Belle's Lego man cookies [4]? A DIY [5] cookie cutter!
Lego PB&J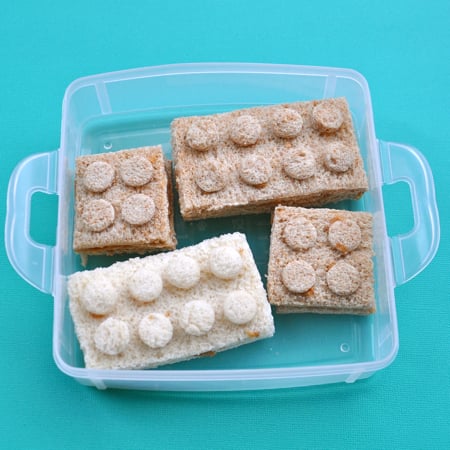 Source: Bent on Better Lunches [6]
Add a little fun to your child's lunch box with Bent on Better Lunches' Lego-shaped peanut butter and jelly sandwich [7].
Lego Brownies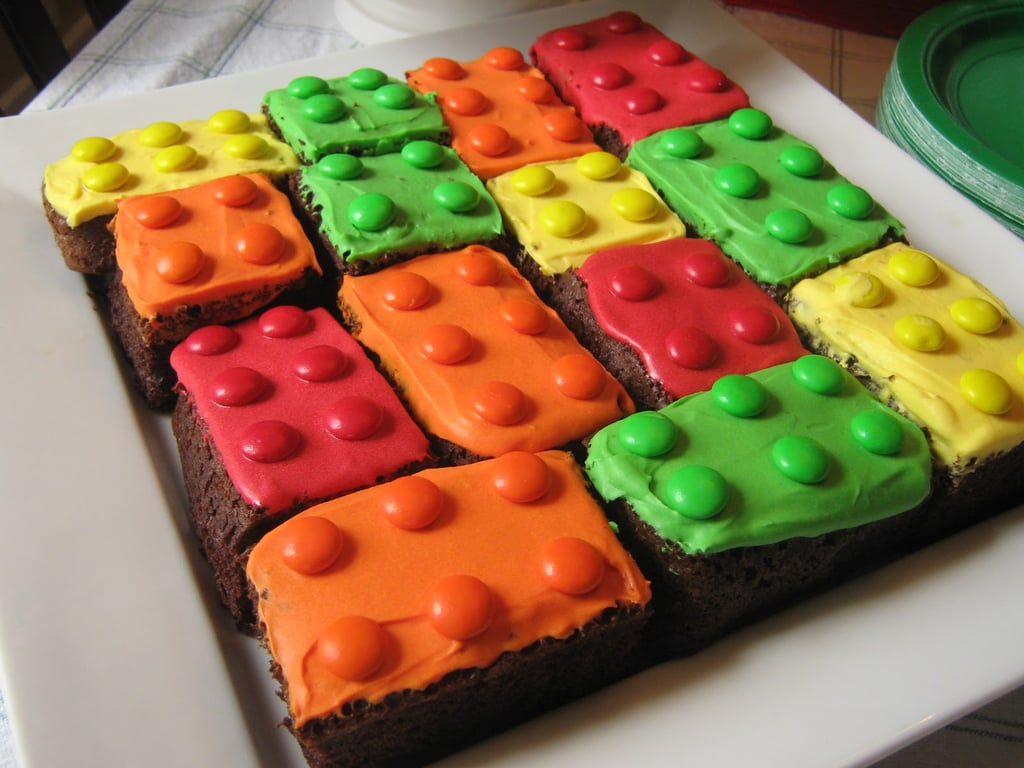 Source: Rindy Mae [8]
All you need to make Rindy Mae's stackable brownies [9] is some frosting and mini M&M's.
Lego Piñata Cookies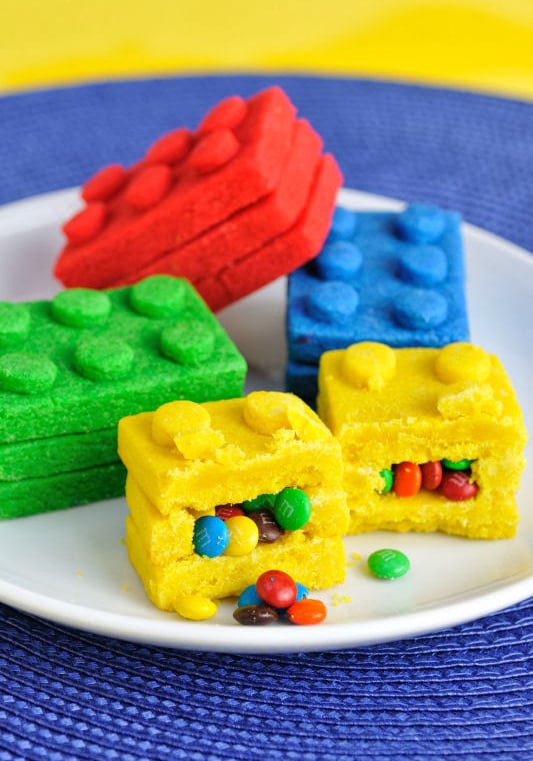 Source: Hanila's [10]
Once kids are done playing with these Lego cookies from Haniela's [11], they can break them open for a special, sweet surprise.
Lego Cake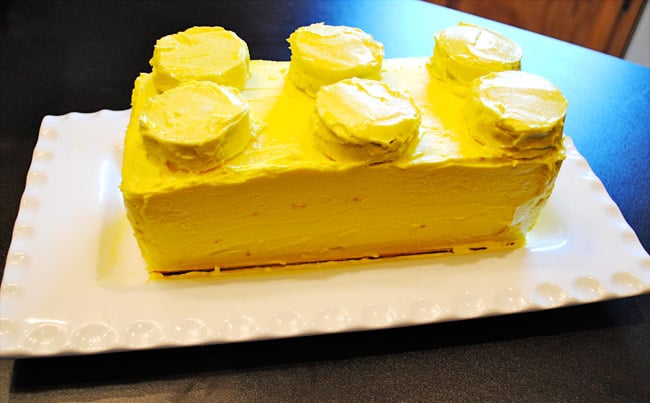 Source: I Should Be Mopping the Floor [12]
Celebrate your little builder's birthday with this cute and colorful cake [13] from I Should Be Mopping the Floor.
Lego Cheese and Crackers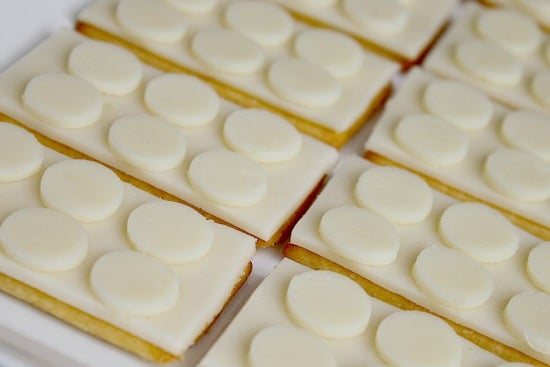 Source: Tonya Staab [14]
Looking for a fun after-school snack? Try Tonya Staab's Lego-inspired cheese and crackers [15].
Lego Jell-O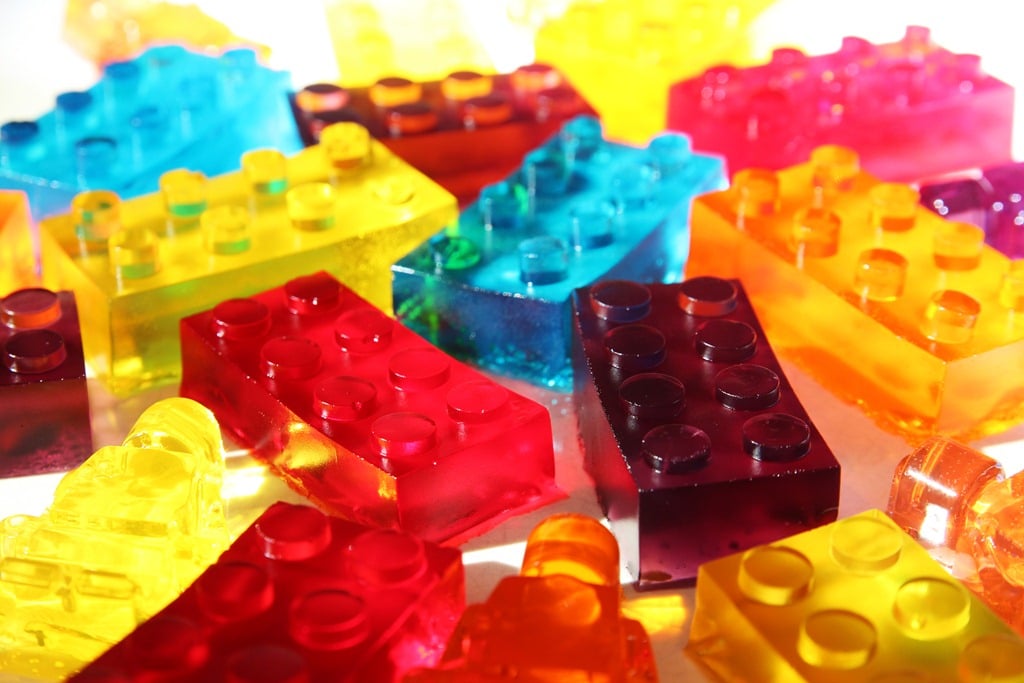 Source: Grasping For Objectivity [16]
Legos aren't just for playing. Use these toys to make some stackable Jell-O [17], courtesy of Lemon Berry Moon.
Lego Sugar Cookies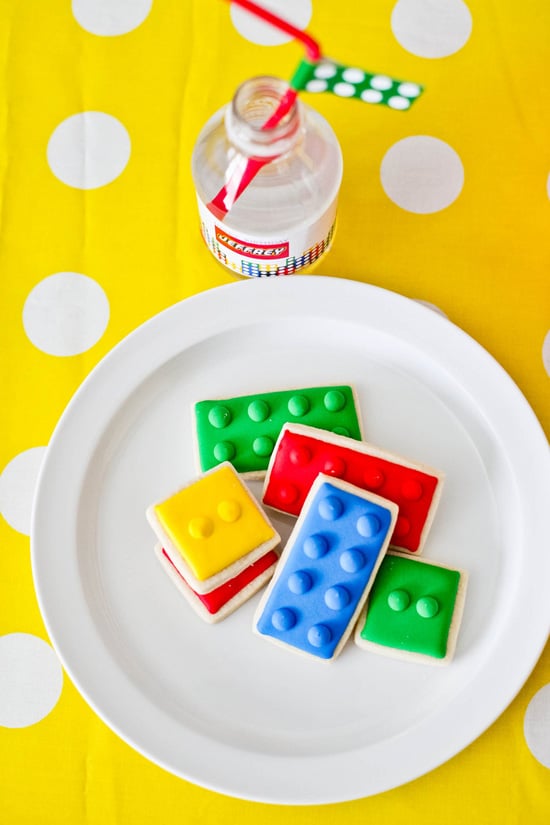 Source: Anders Ruff [18]
Use your favorite sugar cookie recipe and some colorful candies to create some sweet Lego-shaped sugar cookies.
Lego Cake Pop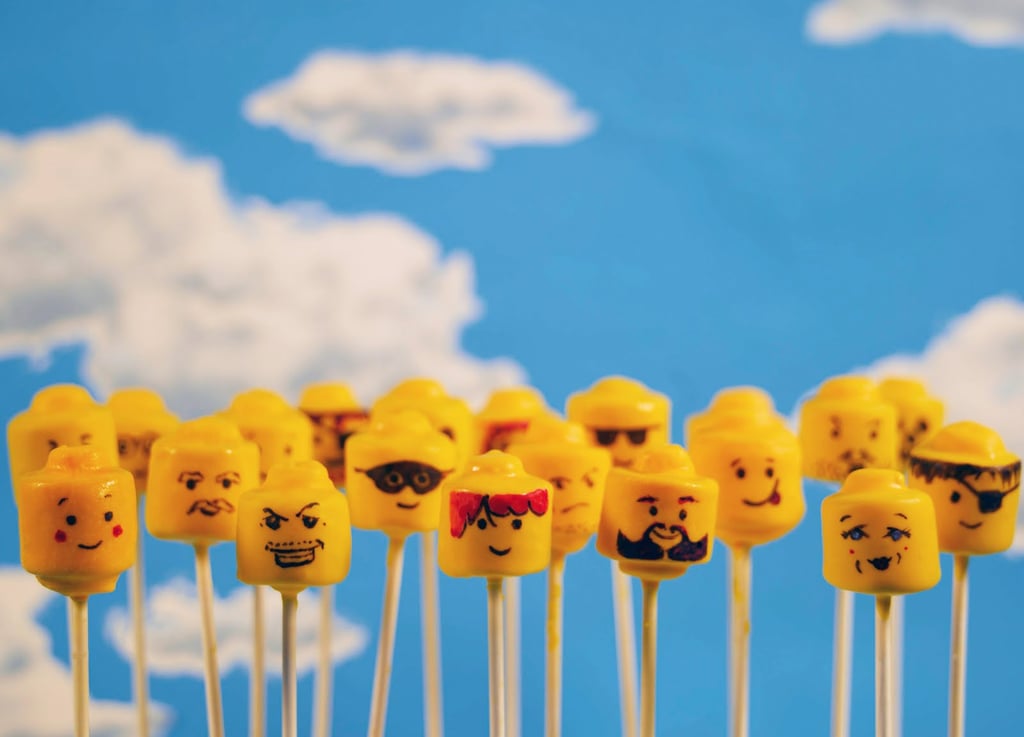 Source: Cake Power [19]
Let little ones create their own Lego man (or woman) using CakePower's cake pop recipe [20].
Lego Ham and Cheese Sandwiches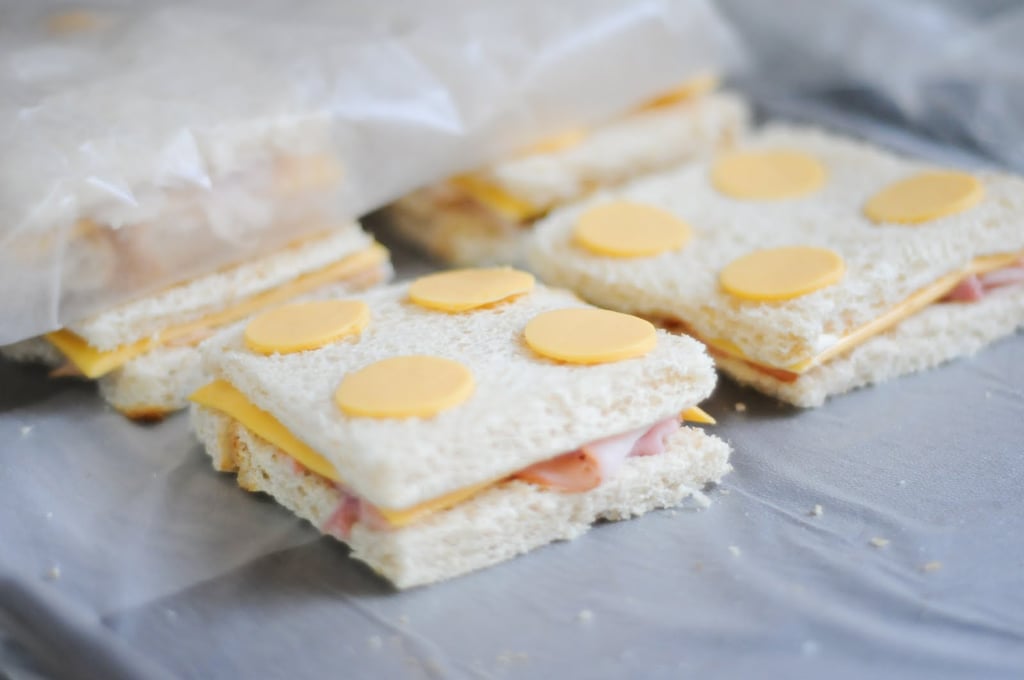 Source: Monson Photography [21]
Monson's Lego sandwiches [22] are perfect for parties! If the kids don't like ham, swap it out for another deli meat.
Lego Lollipops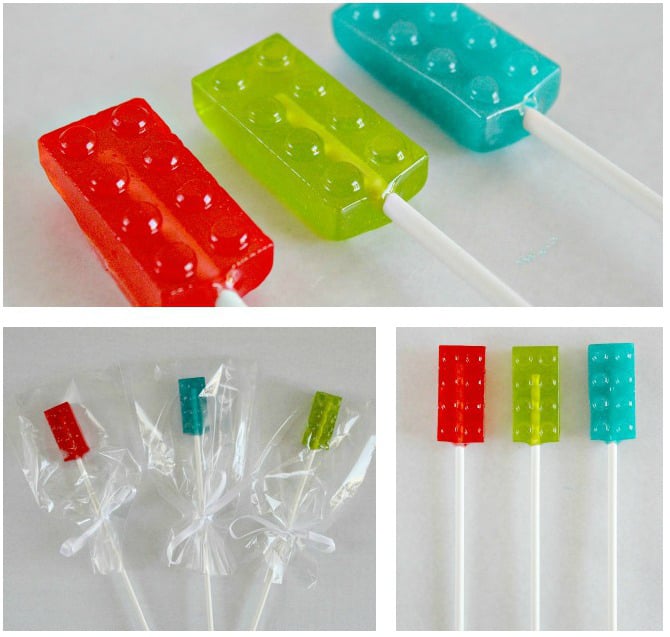 Source: Tonya Staab [23]
You don't need a list of fancy ingredients to make Tonya Staab's lollipop Legos. [24] Just get a bag of Jolly Ranchers and some pots and pans!
Lego Fruit Snacks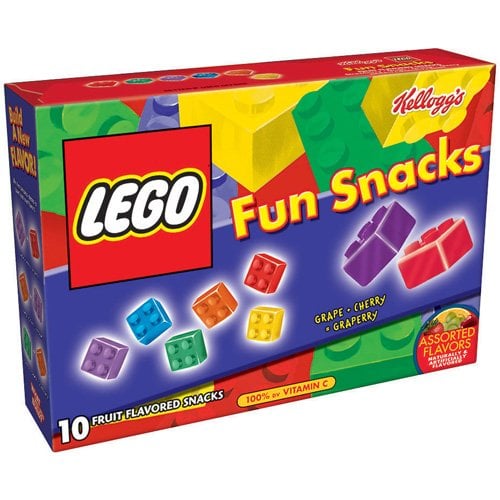 You could buy a bunch of Lego fruit snacks [25] ($3 for 10), or make your own healthier version [26].
Lego Candy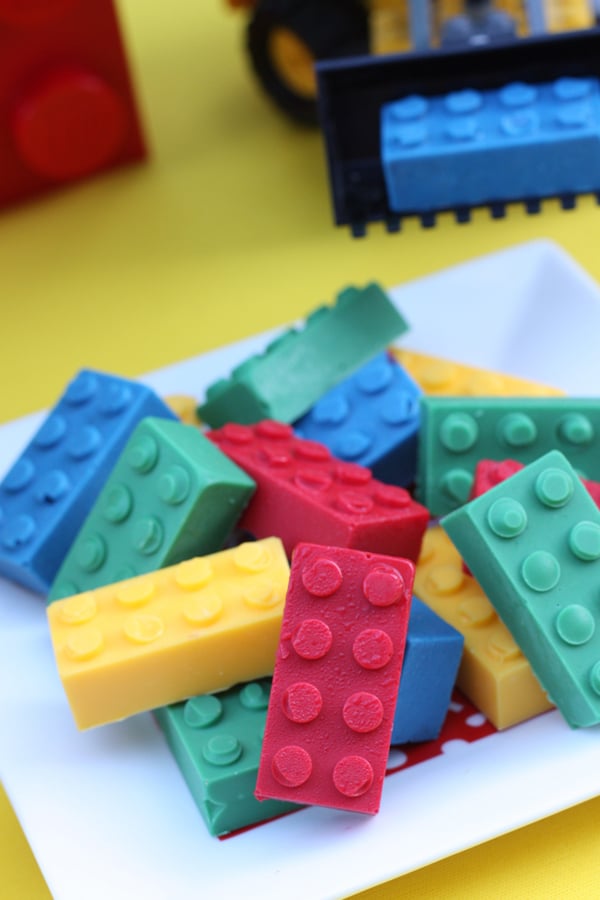 Source: Kara's Party Ideas [27]
Want to whip up these cute Lego candies? Just buy some chocolate and a bendable mold [28] ($7).