The only thing more important than what you pack your child for lunch is what you pack it in. Just like backpacks and other school supplies, a lunch box is another way for your child to put their personality on display. Maybe they want to prove that they're the biggest Batman fan or simply show off their sense of style. Lucky for you, we found the lunch boxes that can do all those things and more. Check out our favorite lunch boxes for preschoolers, teens, and everyone in between.
A Is For Adorable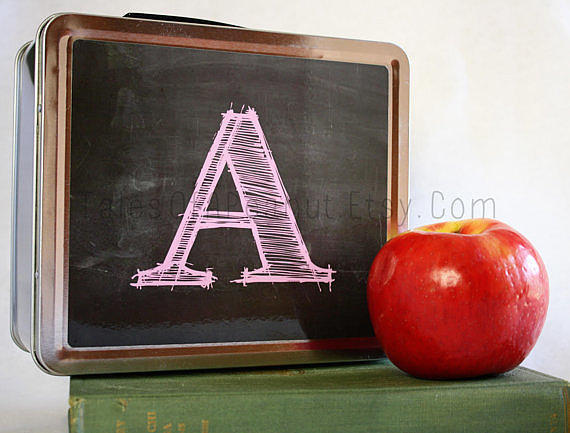 You can easily turn this traditional lunch tin [1] ($27) into a customized creation.
Minecraft Power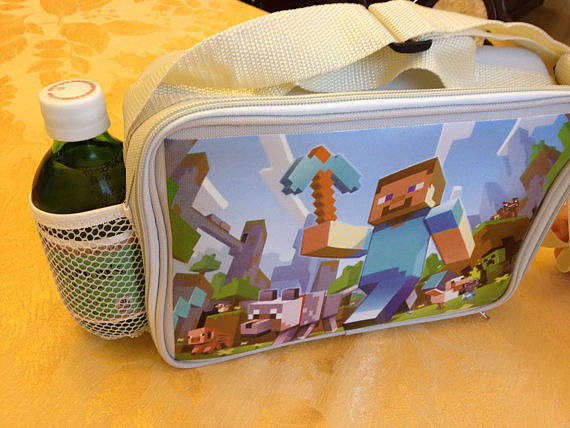 Did your child get swept up in Minecraft [2] over the Summer? Then he'll love this computer-game-inspired lunch pack [3] ($34).
Helpful Hydration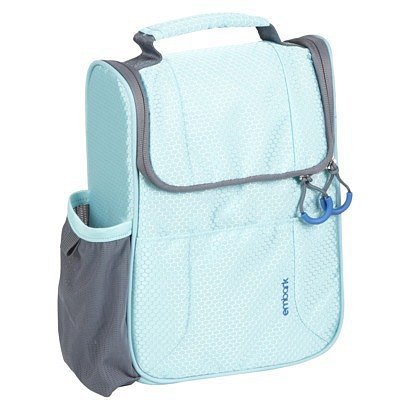 This lightweight satchel [4] ($12, originally $13) comes with a side compartment for your child's water bottle, so they won't have to use the germ-ridden water fountain.
Feed the Animals
These zoo-themed lunch boxes [5] ($14) are available as 18 different creatures, guaranteeing your child gets to eat with their favorite animal.
Wooden Wonder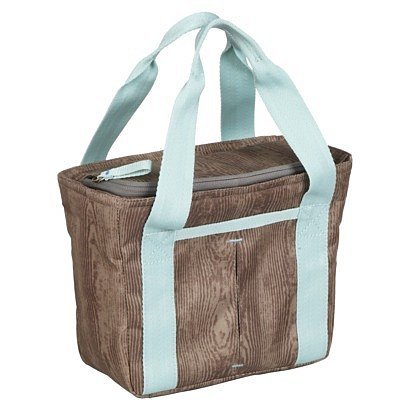 Your tween won't think she's too cool for a lunch box once she sees this chic satchel [6] ($10).
Snack Wars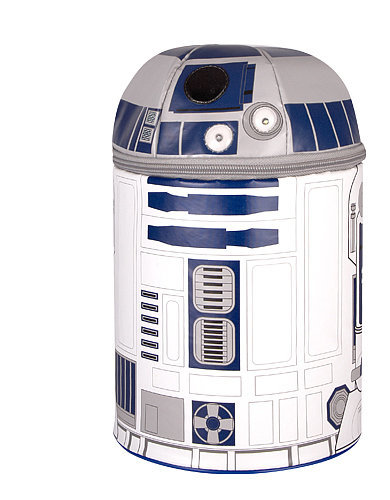 Pack a healthy lunch in this R2-D2 lunch box [7] ($14), and your tot will be ready to take on the Galactic Empire.
Double-Decker Lunch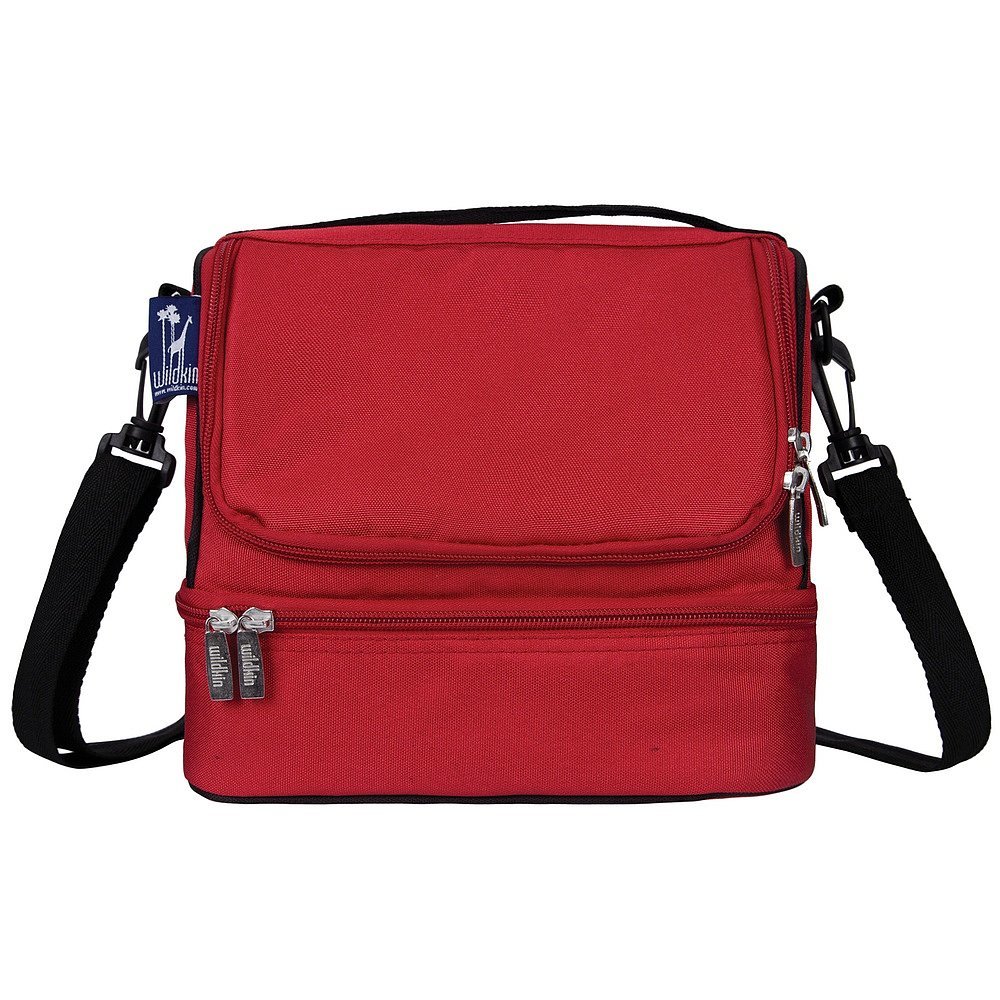 With two layers of compartments, you can pack twice the amount of food in your child's Wildkin lunch box [8] ($28).
Hungry, Hungry Dino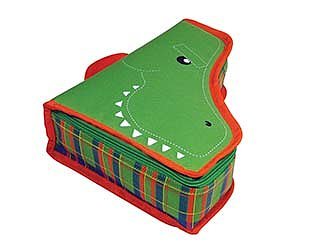 A dinosaur-shaped box [9] ($11) is perfect for future paleontologists.
Earth Saver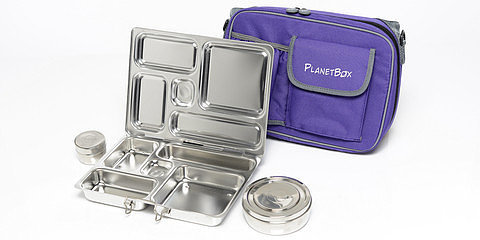 Feed your kids a good meal and save the planet with some eco-friendly tins [10] ($40-$60).
A Frozen Lunch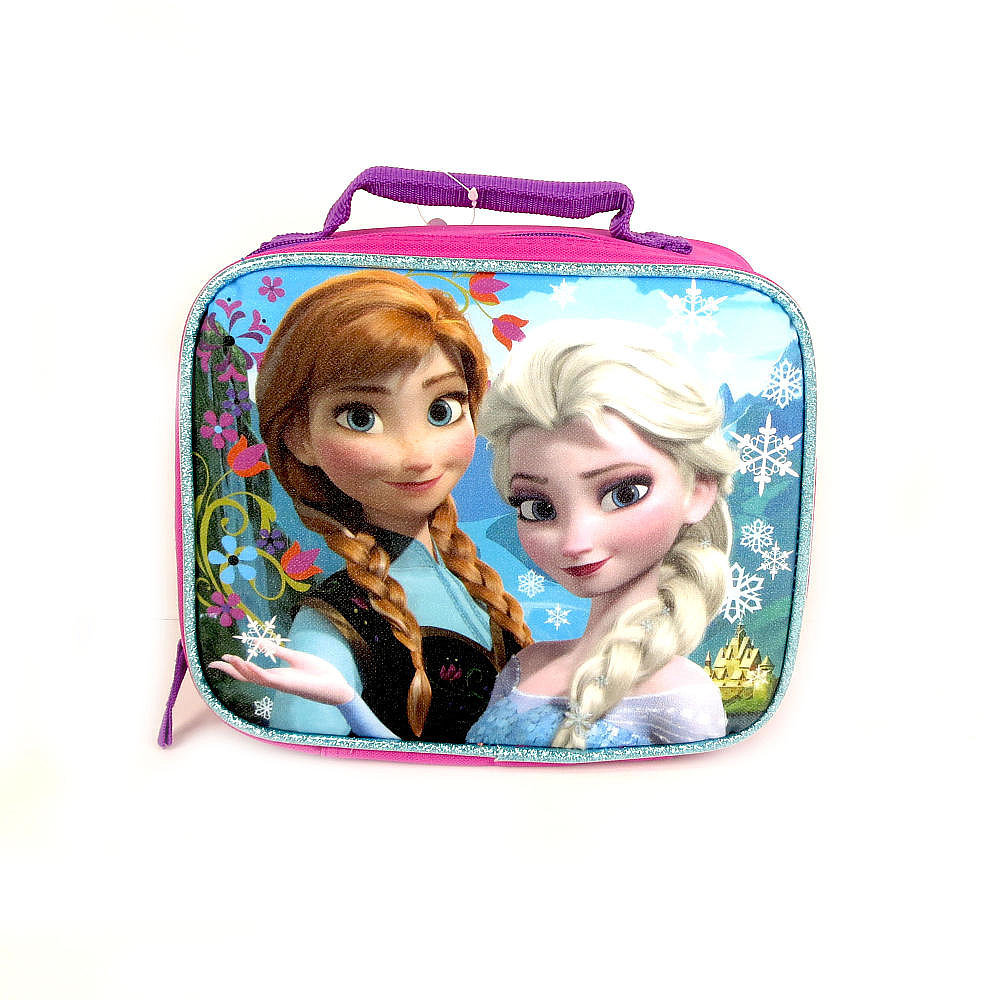 Who better to keep your kid's lunch cool than the characters from Frozen [11] ($8)?
Perfectly Plaid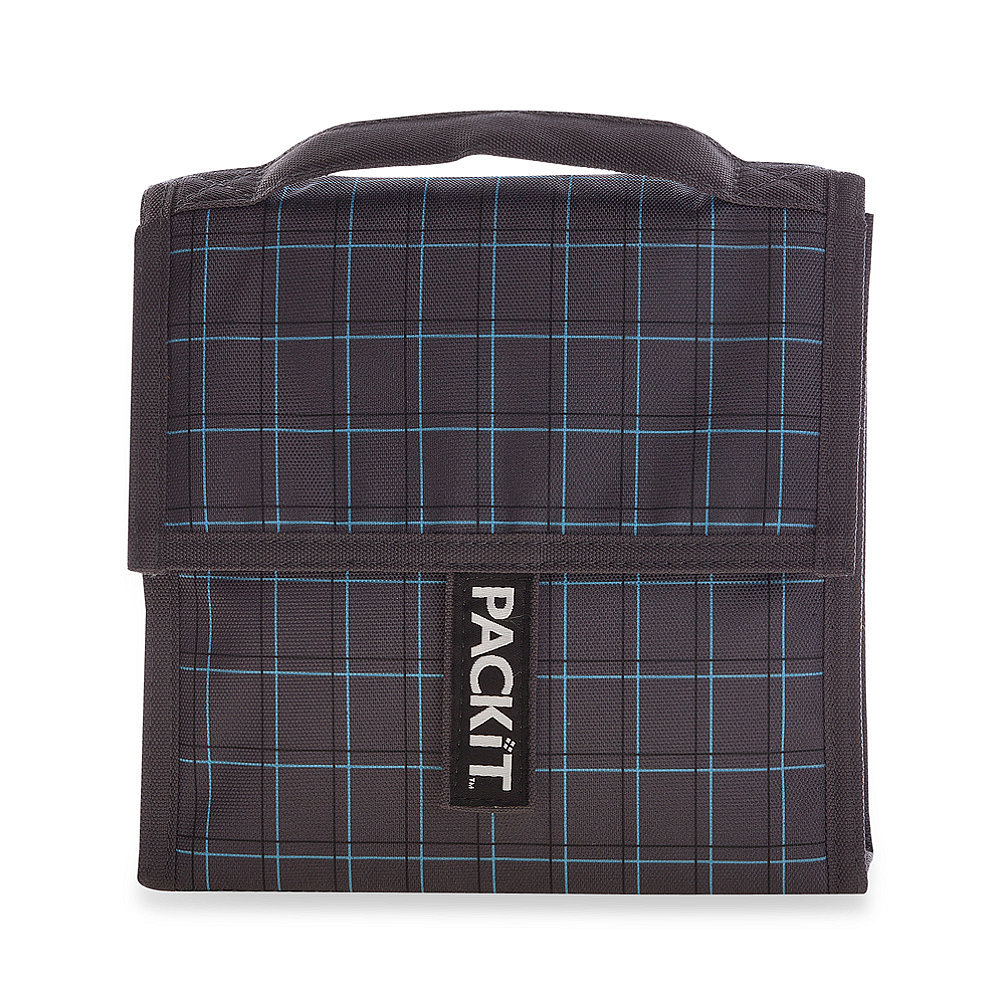 Pop this lunch tote [12] ($15) in the freezer the night before to keep kids' food cool during the day.
Lunchtime Note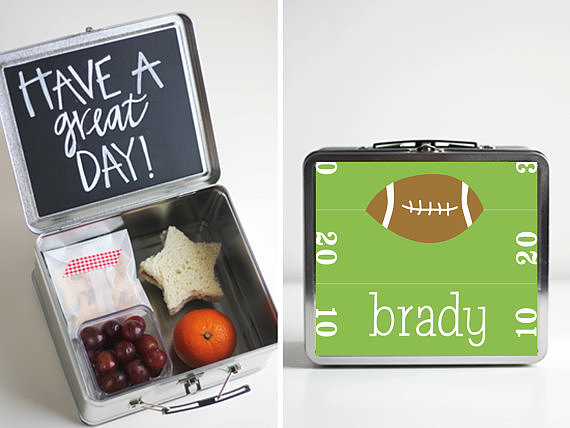 No more wasting paper! This tin lunch box [13] ($28) has a chalkboard interior, so you can write daily notes to your little one.
Spidey Senses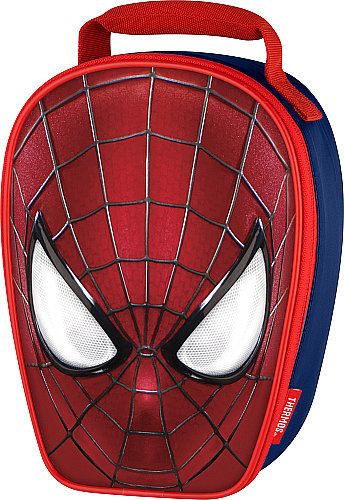 The graphics on this Spider-Man lunch box [14] ($8) are so detailed, your child will think they're eating with the web-slinger.
Color Me Hungry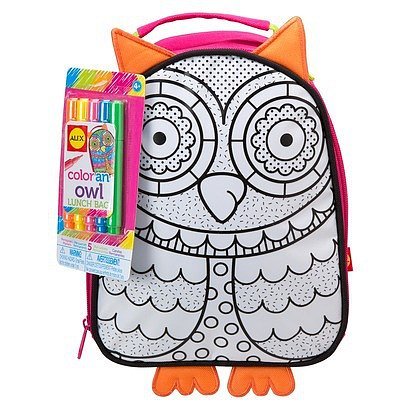 Turn lunchtime into a fun activity with a color-in lunch box [15] ($18).
Slim Fit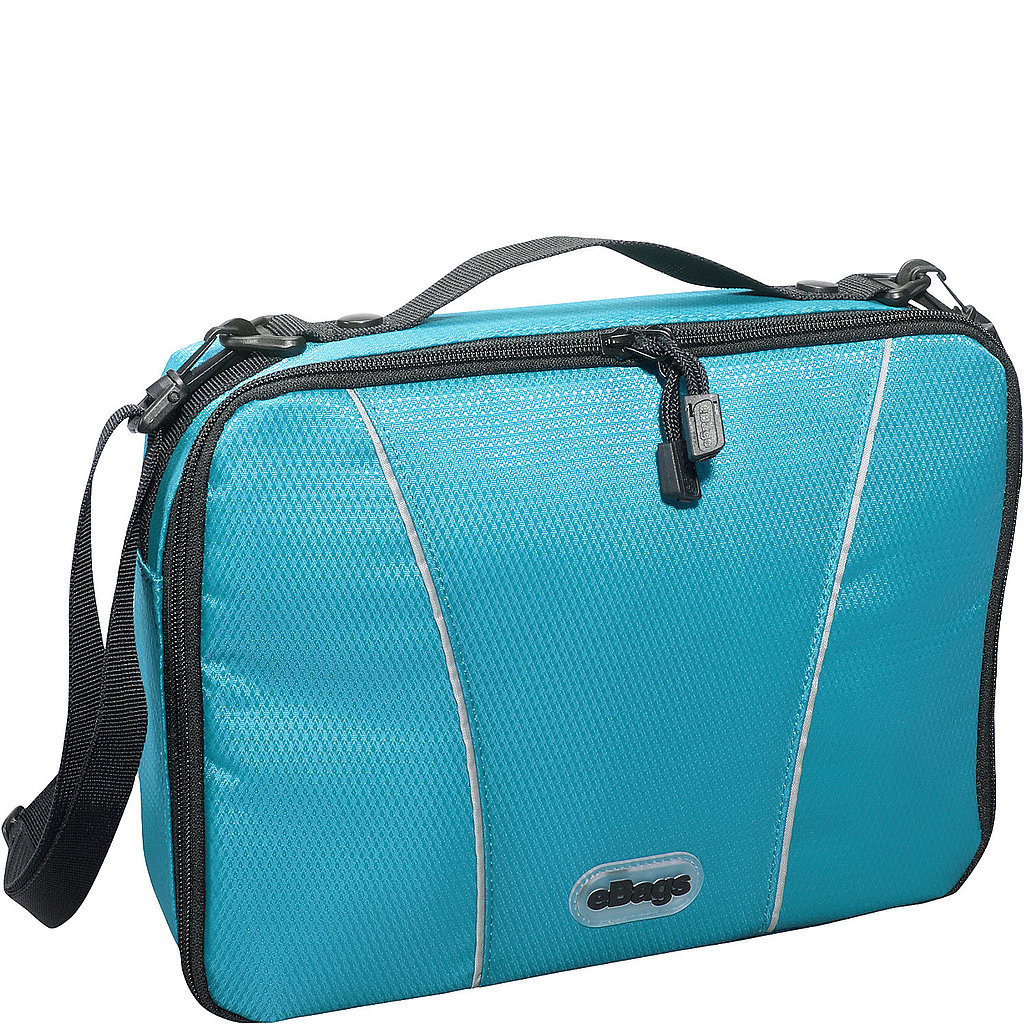 Because of the box's [16] ($15) thin frame, it can fit in your child's backpack along with all their books and binders.
Blossom Bag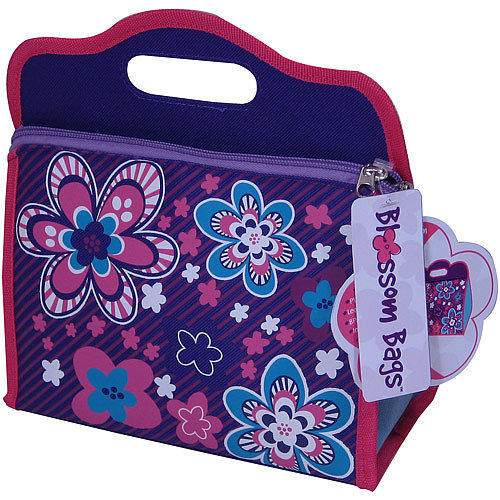 Little girls will love their floral lunch pouch [17] ($11), which can be folded down once they finish their meal.
Construction Zone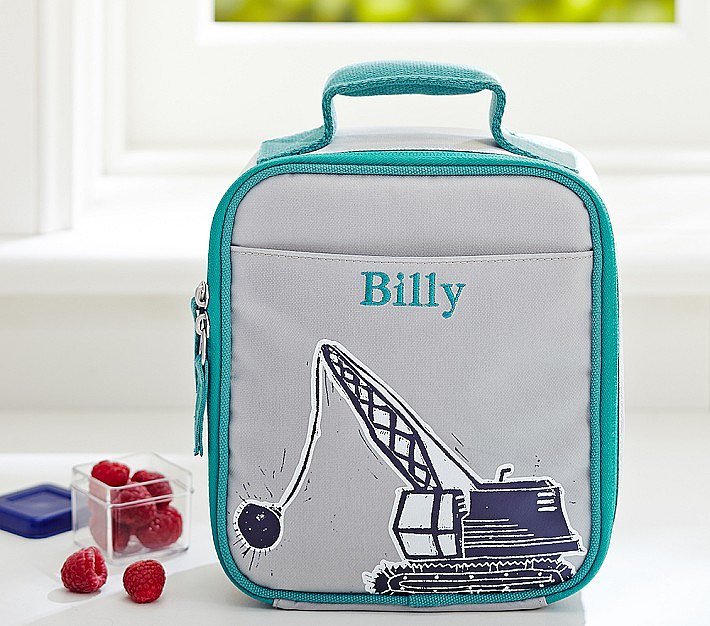 If your little guy can't get enough of trucks, then he'll love his wrecking ball lunch box [18] ($20, originally $25).
A Whale of a Meal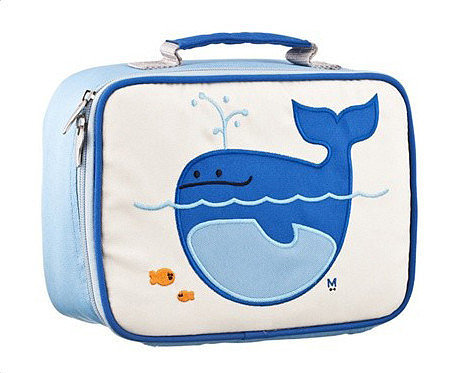 Keep the Summer spirit alive with this ocean-themed satchel [19] ($34).
Yay Lunch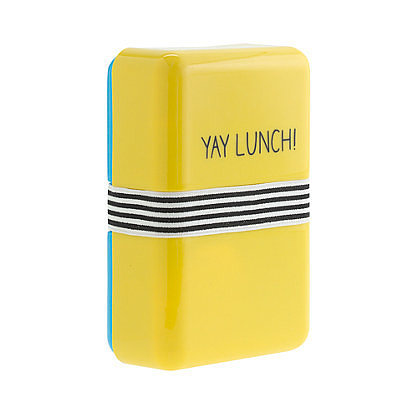 Kids will get superexcited for lunch after you pack it in this bright, chic container [20] ($10).
Let's Do Lunch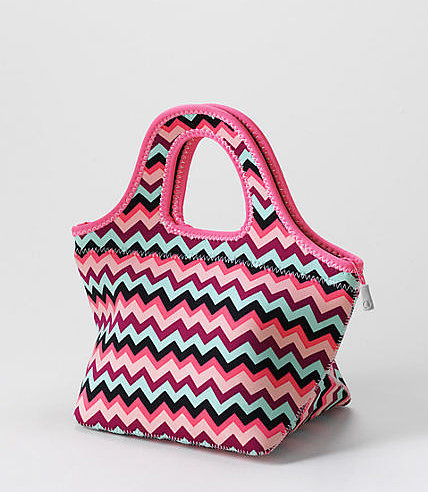 This zip-top tote [21] ($19) makes carrying your lunch look superchic.
Monkey Business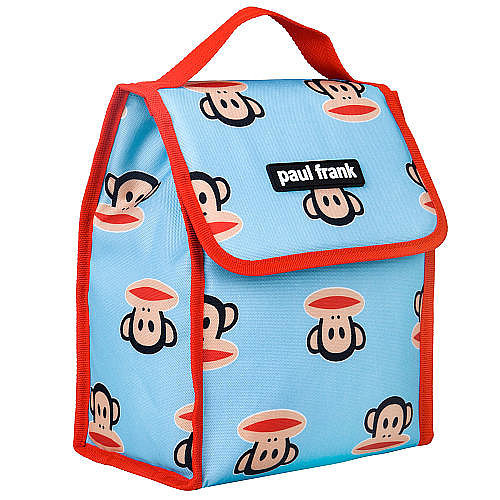 Paul Frank [22]'s back-to-school supplies are always adorable, and its monkey lunch box [23] ($19) is no exception.
Rock and Roll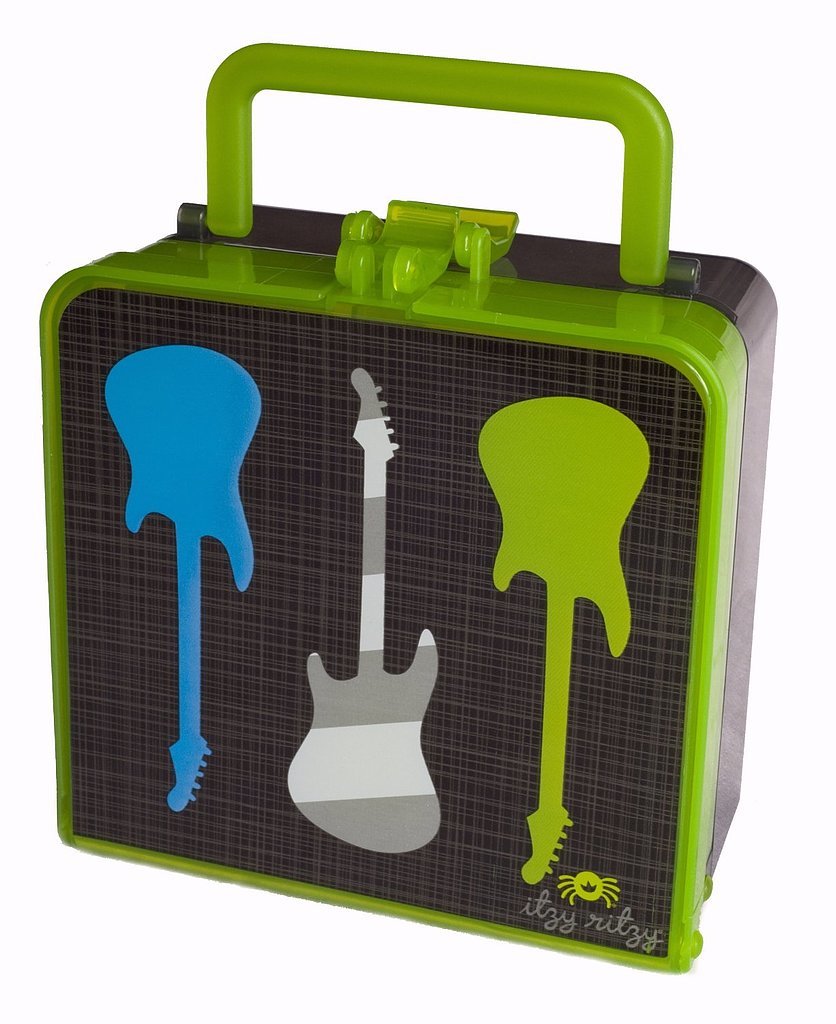 Fuel your child's love of music (and more importantly, their bodies) with this rock star lunch box [24] ($15).
Clean Eating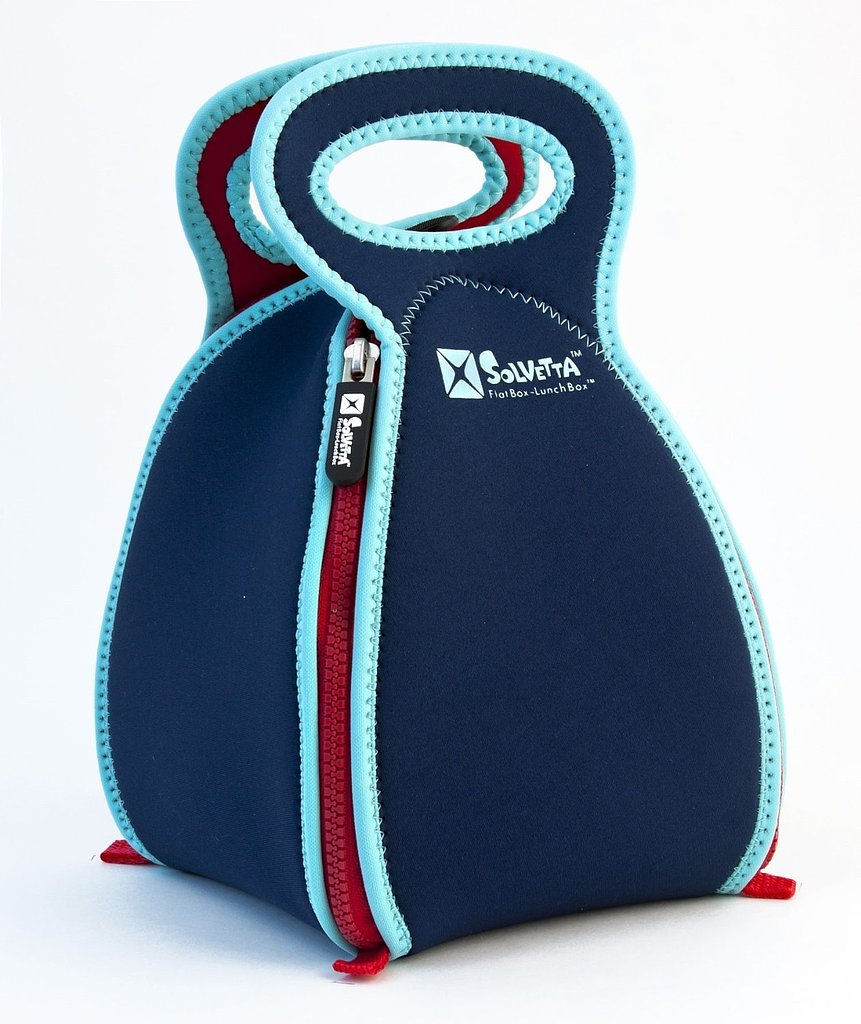 Worried about your tot putting their lunch on a dirty table? This zip-up satchel [25] ($30) unfolds into a placemat, keeping the germs away from their food.
Ready, Set, Go!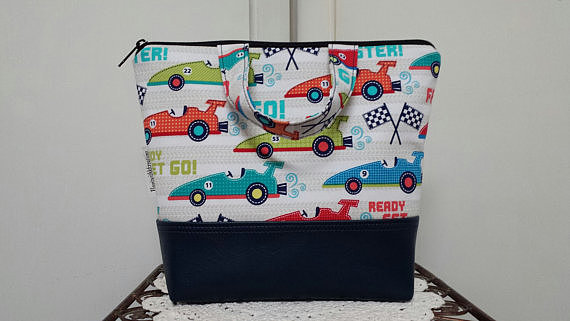 Race car fans will go crazy for this themed lunch pail [26] ($24).
Superkid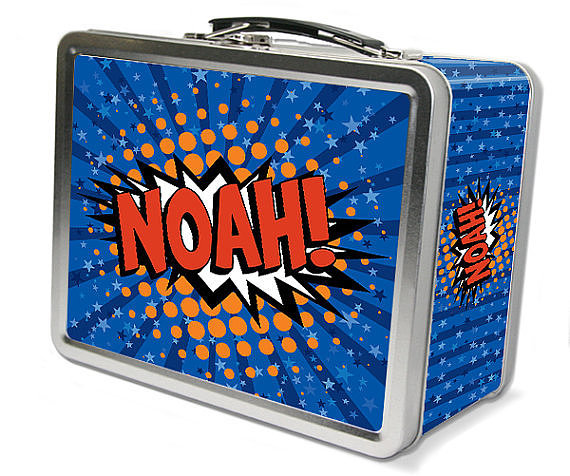 Turn your tot into a superhero with this customizable lunch carrier [27] ($35).
Eat Like a Bird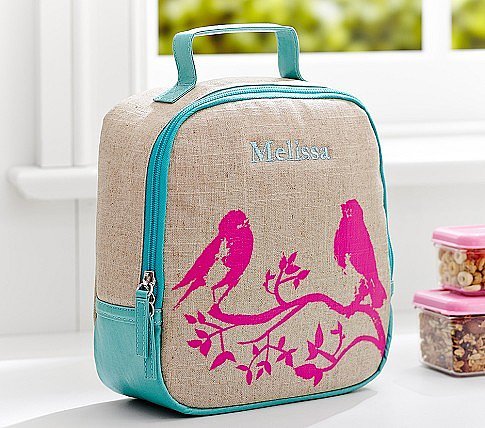 The detailed drawing turns this canvas lunch bag [28] ($30) into a work of art.
Here Comes the Choo-Choo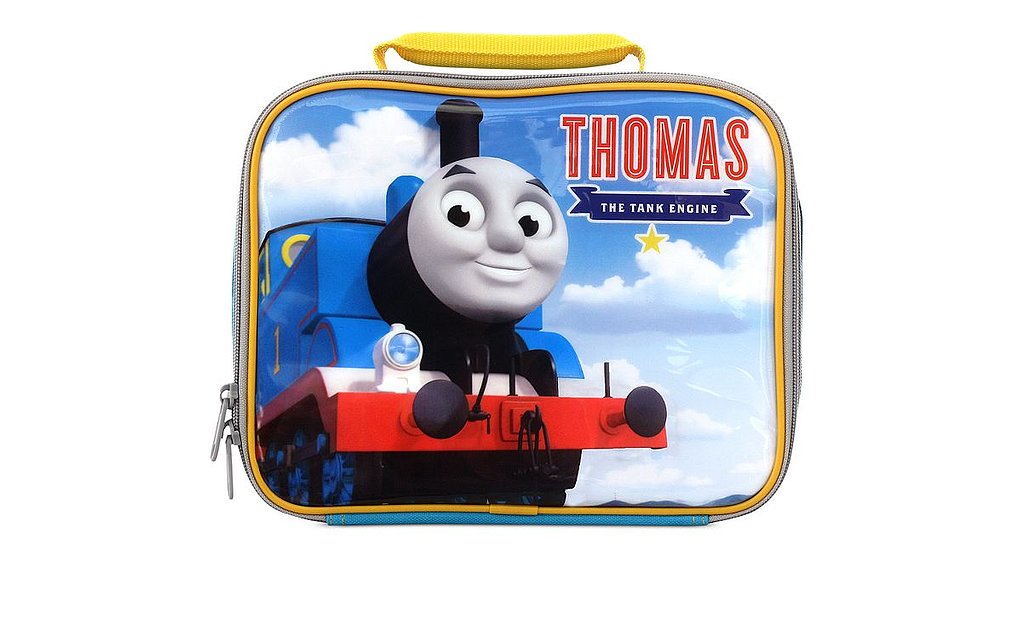 Train fans will love lunchtime thanks to this Thomas the Tank Engine pail [29] ($11, originally $18).
Lego My Lunch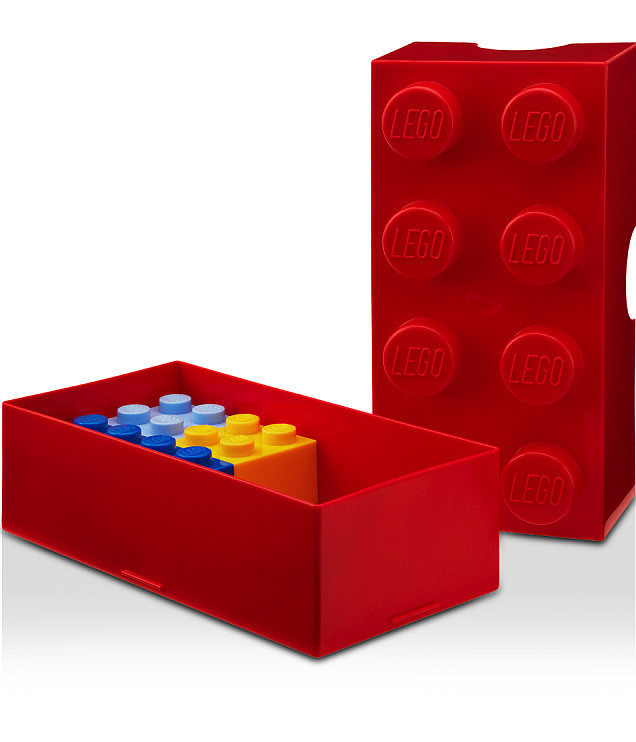 Store some stackable treats [30] in these Lego-shaped containers [31] ($15).
Lunchtime Entertainment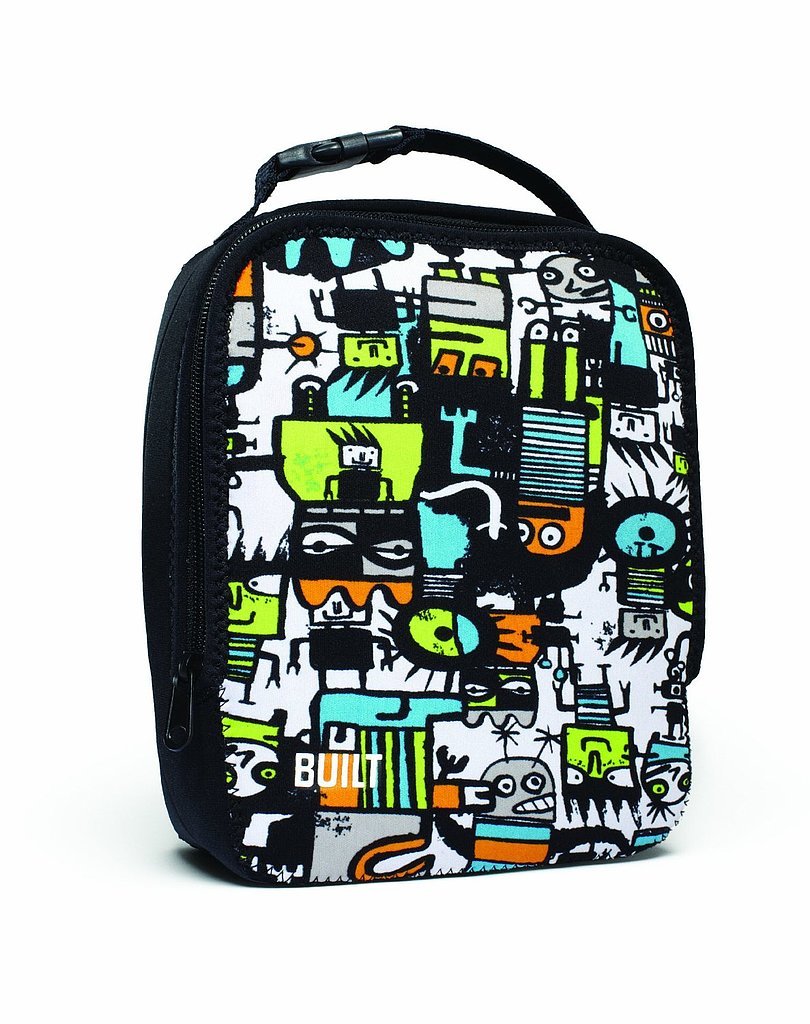 The graphics on this lunch box [32] ($18) actually tell the story of a robot uprising.
Lunch Tote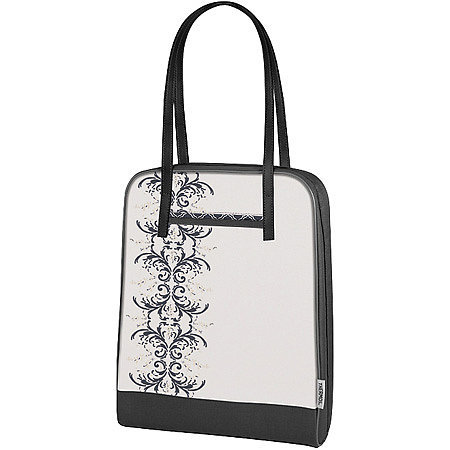 Your teen will feel supercool carrying her lunch in a fashion-forward tote [33] ($13).
A Super Lunch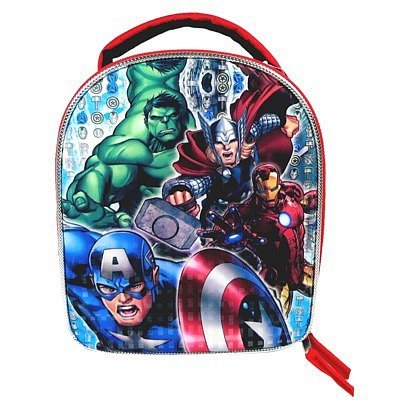 Your child can eat with his favorite Marvel heroes thanks to this Avengers lunch box [34] ($10).
Fire, Fire
Put out lunchtime hunger pangs by storing snacks in a truck-shaped pack [35] ($10).
Lunchtime Reboot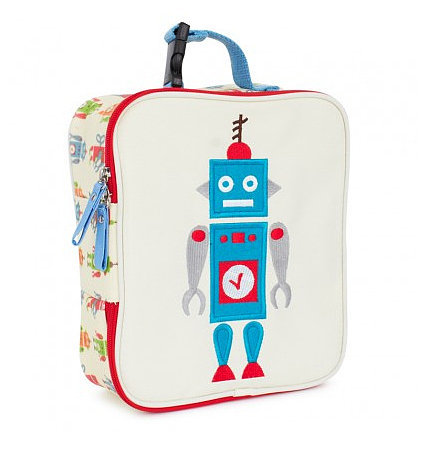 Recharge your little one with food packed in a robot lunch box [36] ($24).
Dining With the Butterflies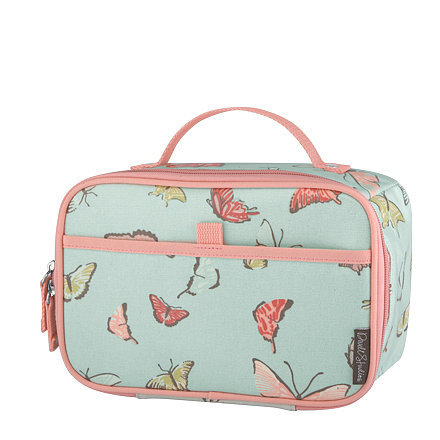 This nature-inspired lunch carrier [37] ($18) will make kids feel like they're having a picnic in the park.
Intergalactic Eats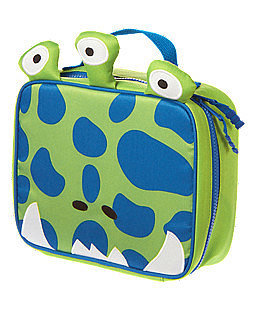 An alien lunch box [38] ($12, originally $17) ensures your kids will have an out-of-this-world meal.
Go Team Go!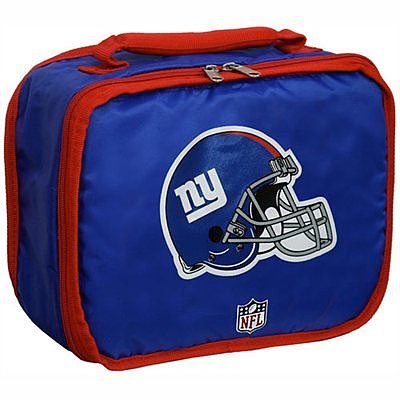 Kids can take their team pride to the cafeteria with NFL-themed lunch boxes [39] ($13).
Fairy Tale Lunch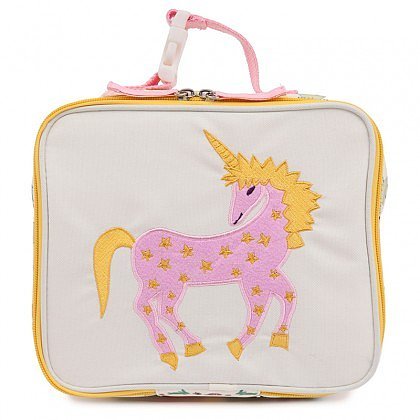 A lunch box featuring a magical creature [40] ($24) is sure to keep their imaginations going throughout the day.
Royal Dining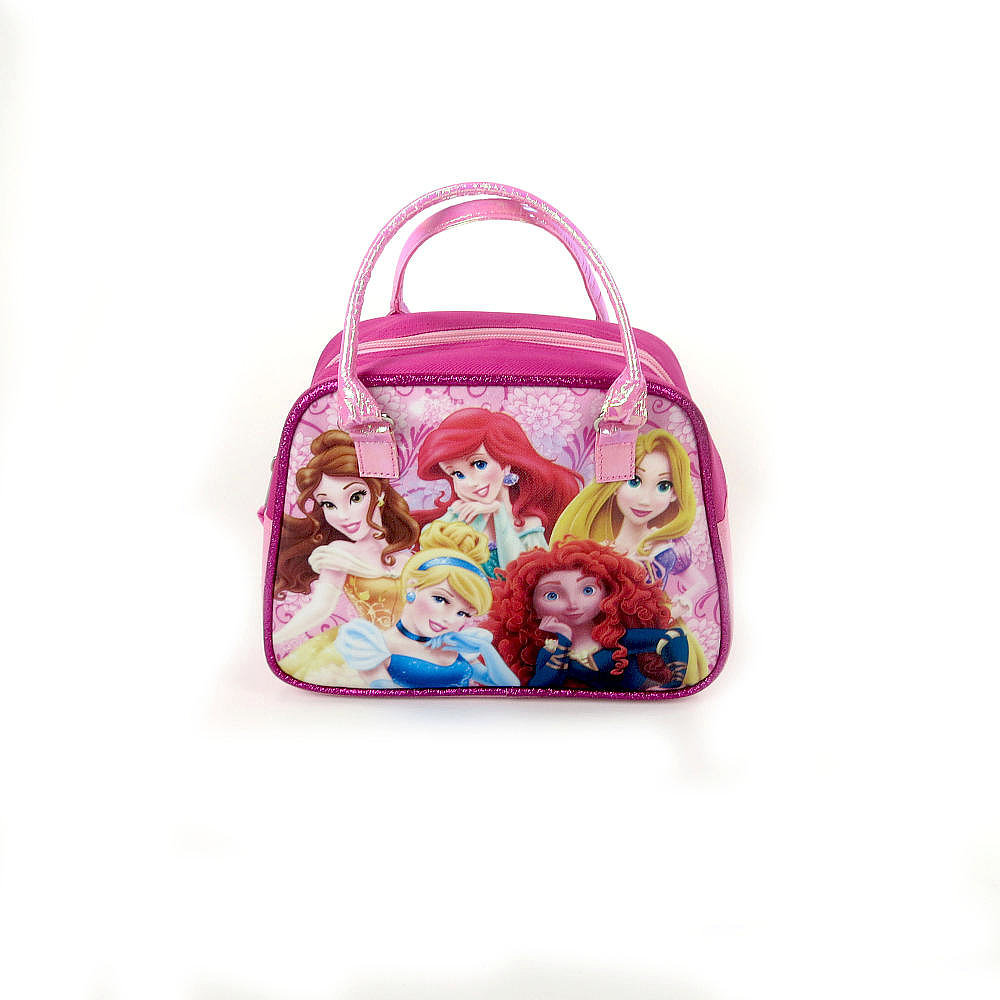 Give your daughter the royal treatment with a Disney princess lunch pail [41] ($8), featuring classic and modern characters.
Eco-Friendly Dining
This stylish lunch box [42] ($19) is made from organic cotton, making it extrasafe for food storage.
Lunchtime Blastoff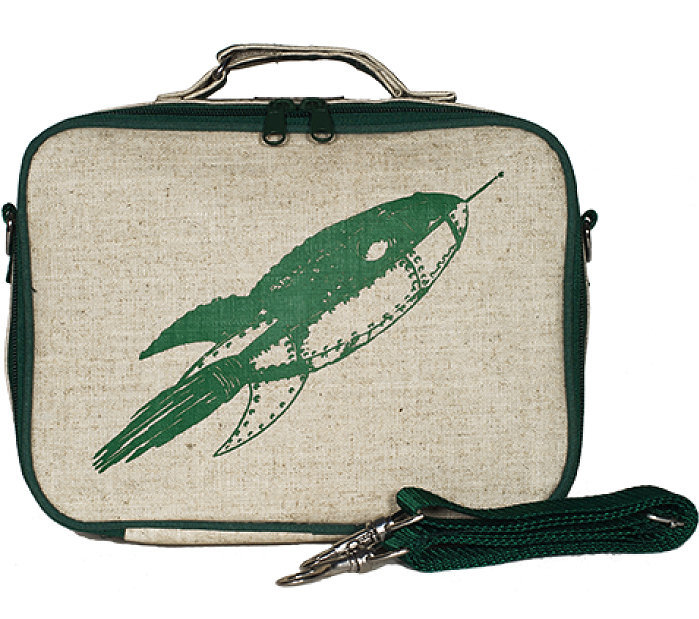 Take your kid's lunch to new heights with a space-themed satchel [43] ($32).
'Stache Your Lunch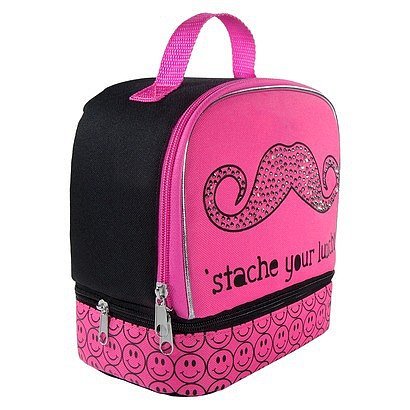 We love a play on words [44] ($13), especially when it involves mustaches.
Army Strong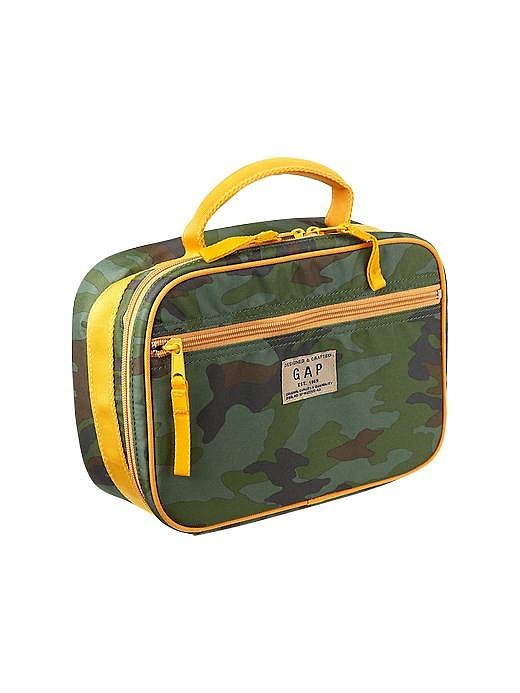 Army guys and girls will love a camo-covered lunch box [45] ($20).
The Dark Lunch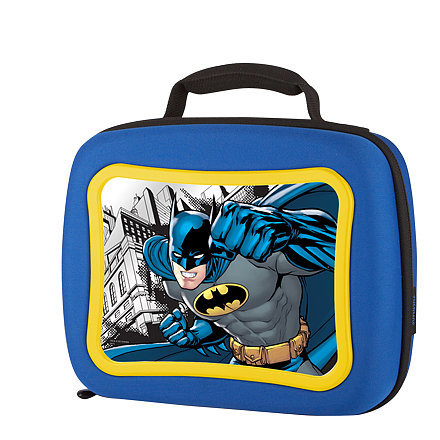 Fans of the Caped Crusader will love this Batman lunch box [46] ($13).
Sporty Lunch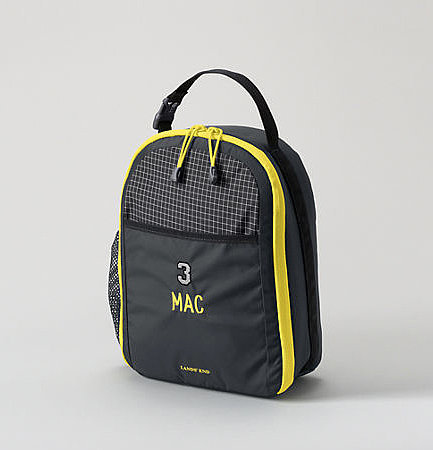 Lands' End's lunch box [47] ($19) has enough room to store some postpractice snacks.
Tied, Sealed, Delivered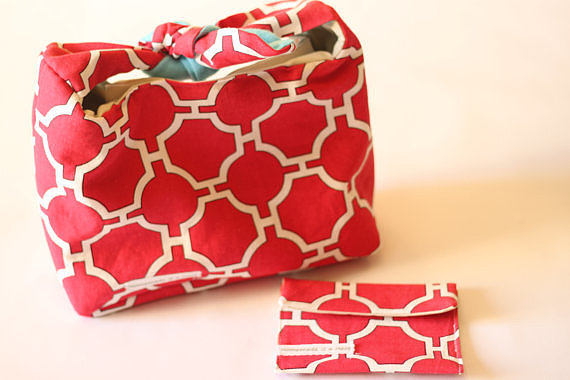 The tie top on this Etsy lunch box [48] ($20) makes it easy for little kids to pack up their leftovers.
Lunch in a Half Shell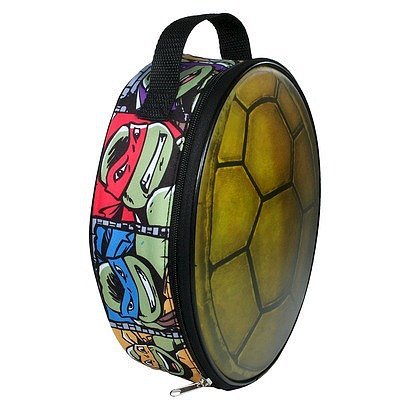 Since the Teenage Mutant Ninja Turtles are making their way to the big screen soon, they're bound to be the hottest lunch box characters [49] ($14) this year.
Polka Dot Perfection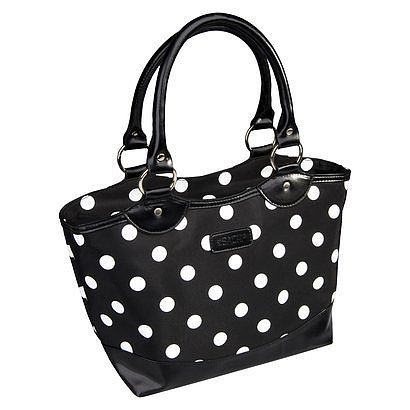 This may look like a purse, but it's actually a very stylish lunch bag [50] ($24).
Basic Box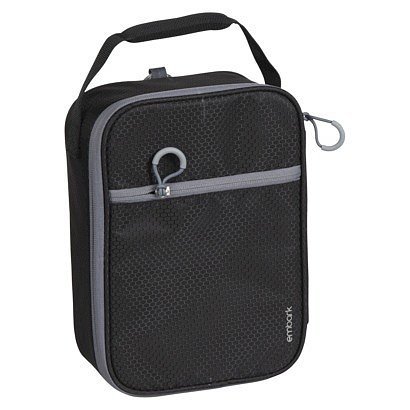 You can't go wrong with a classic lunch box [51] ($12).
Mini Lunch Box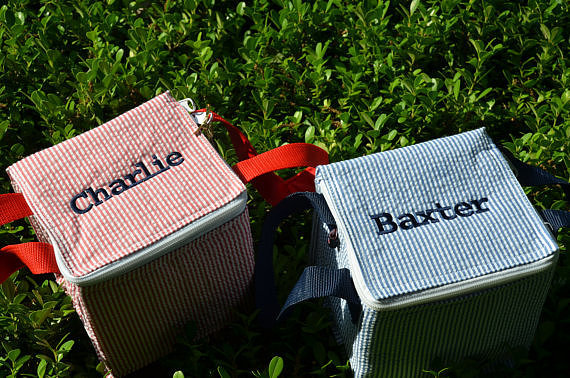 For preschoolers who just need a snack or two, a pint-sized lunch pail [52] ($8) is the way to go.
Old-School Style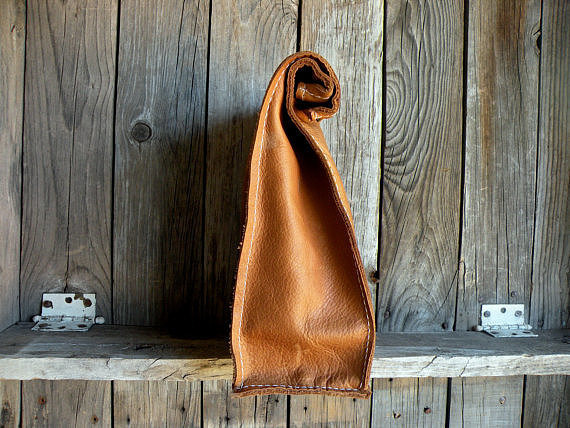 Brown bags just got more eco-friendly thanks to this leather lunch sack [53] ($65).