We are all fascinated by a crazy card trick or a sleight of hand, but there is something about magic that is especially appealing to kids — so much so that they turn sticks into wands and beg for their own white rabbit. If your little one shows some serious enthusiasm for magic, then it may be worth it to invest in a magic kit. From classic kits to tech-savvy sets, these magic tutorials will have your tot saying "Abracadabra!" in no time!
Source: Shutterstock [1]
My First Magic Set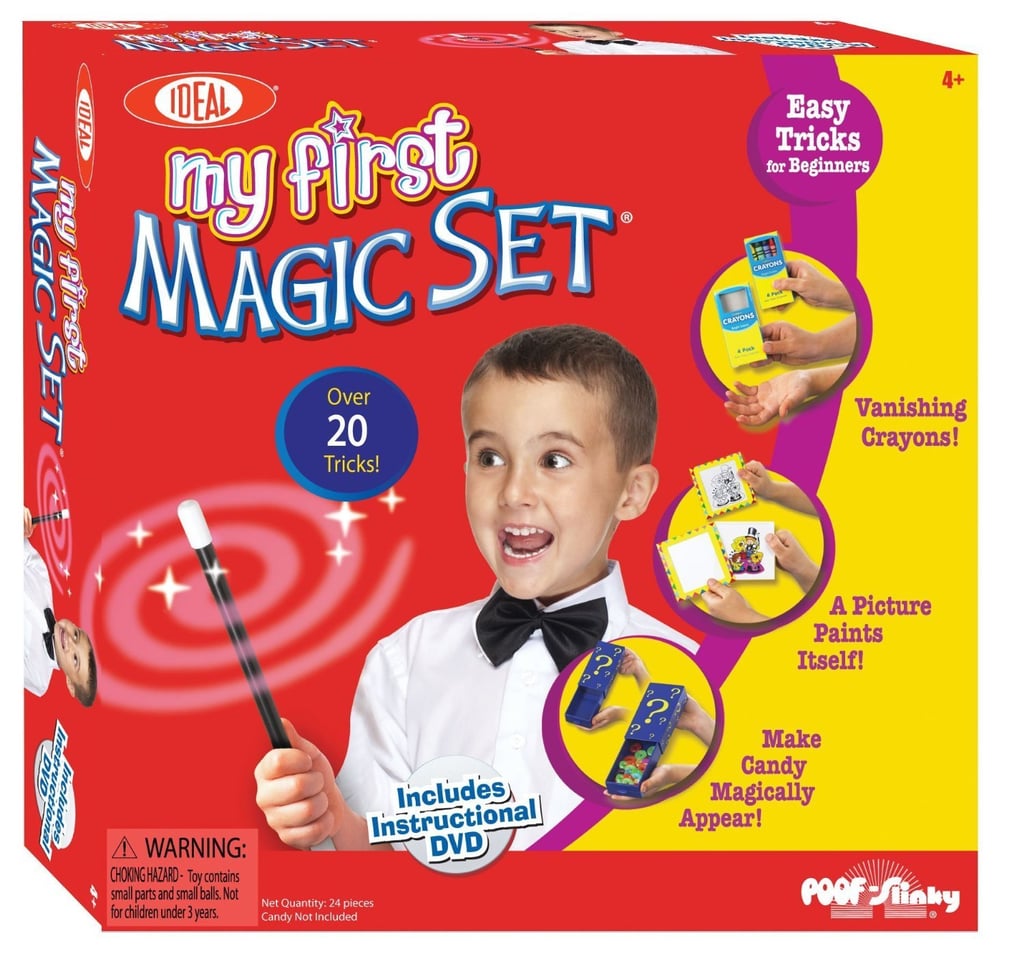 Does your tot show early signs of being a magician? Hone those skills with My First Magic Set [2] ($17), which uses kids' favorite things (crayons, candy, etc.) to teach basic tricks.
Melissa & Doug Deluxe Magic Set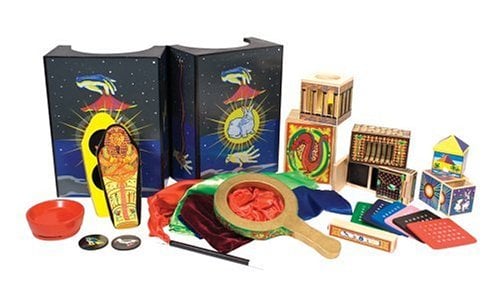 Beloved toy company Melissa & Doug created a magic kit [3] ($27, originally $35) that teaches tots an assortment of tricks. From the Money Maker to the Great Escape, your child will learn all the classics and even a few modern additions.
Fantasma Magic Top Hat Show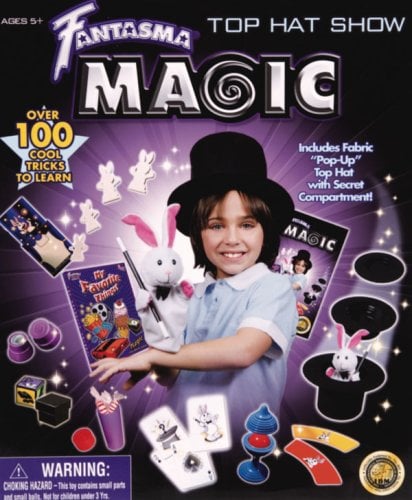 Every magician needs a magic hat, and Fantasma's kit [4] ($25, originally $70) teaches kids how to properly use it. Not to mention it makes a great accessory!
Metamorphtrix Magic Set
You know a magic kit is good when the International Brotherhood of Magicians endorses it! In addition to teaching traditional tricks — the Phantom Deck, Pen Through Bill, and Linking Rings, to name a few — the Metamorphtrix Magic Set [5] ($40, originally $60) comes with a set of illusions specifically for smartphones and tablets.
Barbie Appracadabra Magic Set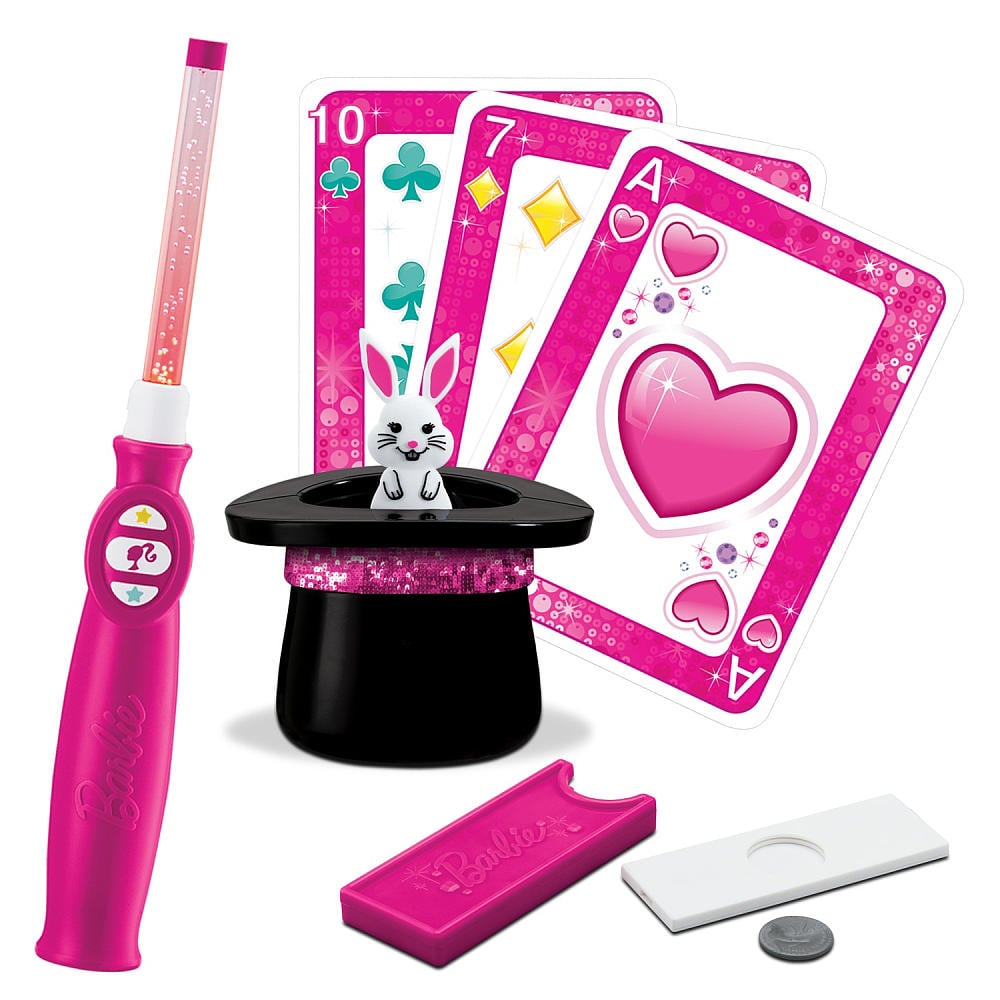 Classic tricks are brought into the digital age with the Barbie Appracadabra Magic Set [6] ($25). The magic wand syncs to any iOS device and walks kids through a series of alluring tricks.
The Dangerous Book For Boys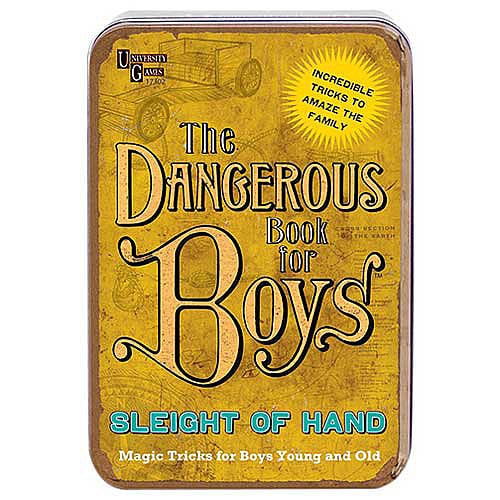 With the Dangerous Book for Boys [7] (and girls too!) ($15) your child will master the art of sleight of hand. Lets just hope they doesn't use it to make their siblings disappear too!
Criss Angel MindFreak Platinum Magic Kit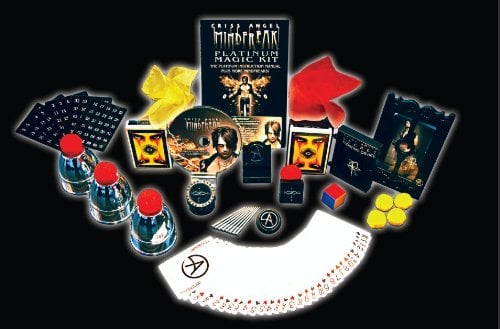 Who better to teach kids the art of the mystic than a world-famous magician? Criss Angel's kit [8] ($39, originally $63) comes with a DVD that teaches kids more than 250 "mindfreaks," including a flotation illusion.