If you're expecting a Spring or Summer delivery and have some showers [1] in your future, you're currently facing one of a very prego gal's worst dilemmas: how am I going to be the cutest girl at my shower while I'm in my third trimester?! But no worries, ladies. We have your answer! The following 12 maternity dresses are so chic and perfect for the season. They're so cute, in fact, that I found myself wishing a few of them came in nonmaternity sizes, and when does that happen? Keep reading for a dozen dresses (starting under $60!) that will make sure all eyes are on you — and not just your bump — at your shower.
Source: ASOS [2]
Keungzai Twisted Neck Detail Dress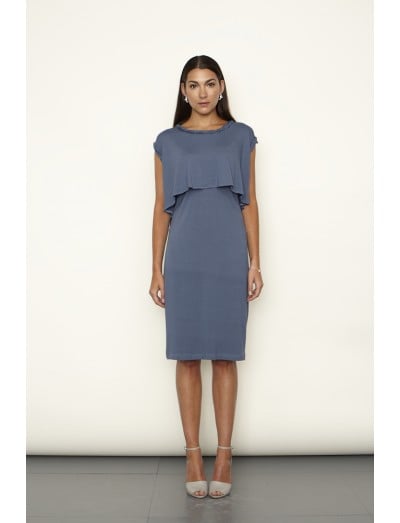 Online maternity shop Keungzai was a favorite of Sienna Miller [3] during her pregnancy, and with this chic micromodal jersey dress [4] ($241), it's easy to see why. Opt for navy (shown here) or orange.
Japanese Weekend Side Tie Maternity Dress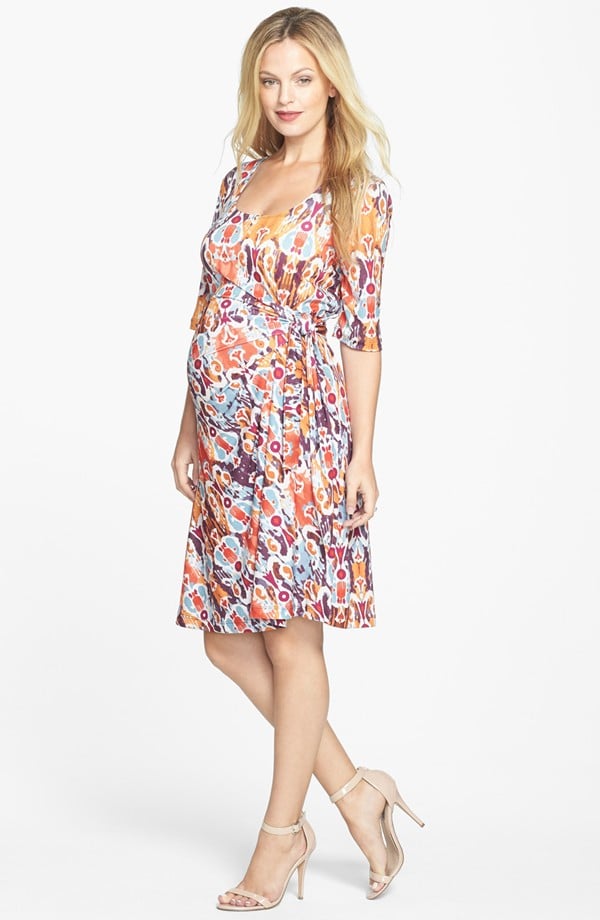 Designed with the pregnant bod in mind, Japanese Weekend's Side Tie Maternity Dress [5] ($98) comes in the abstract print shown here as well as solid black, teal, and fuchsia.
Isabella Oliver Sleeveless Gathered Front Maxi Dress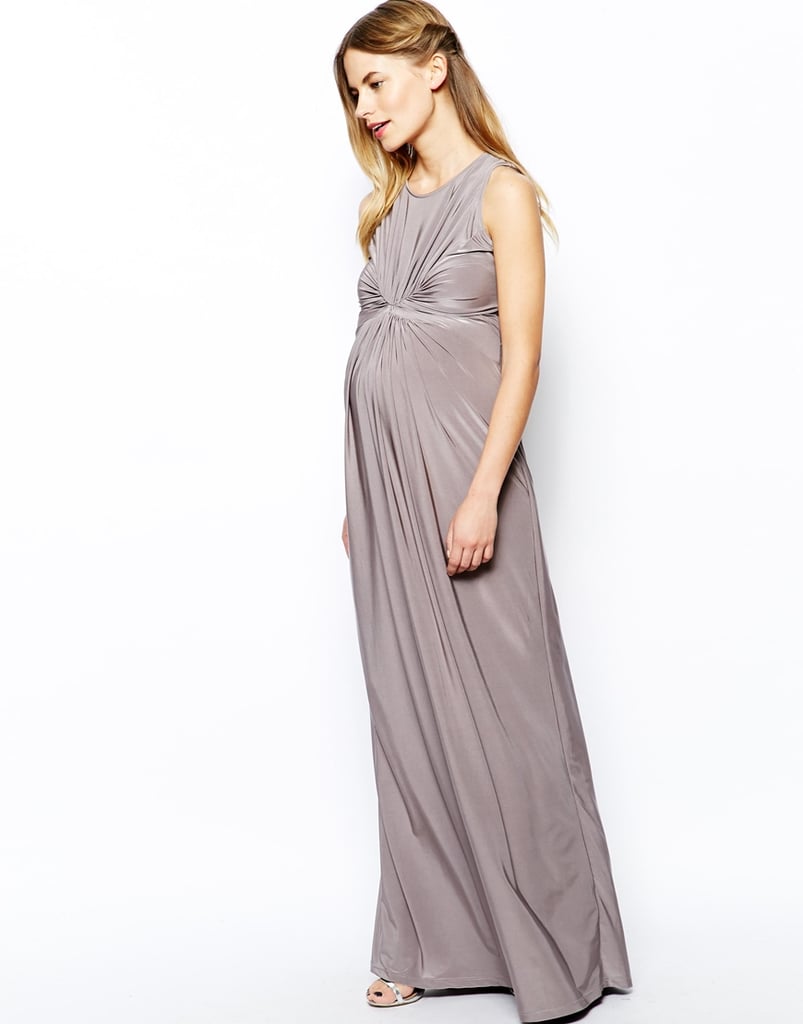 The silky, stretchy fabric of Isabella Oliver's Gathered Front Maxi Dress [6] ($374) makes it dressy enough to wear to a Summer wedding [7] or cocktail affair but easy and comfortable enough for an elegant daytime shower. The opal-gray color is supersophisticated.
Isabella Oliver Zip Front Tunic Dress
Showcase that bump in no-nonsense style. Isabella Oliver's Zip Front Tunic Dress [8] ($243) boasts clean lines, a modern sensibility, and flattering pleats. It comes in cobalt blue (shown here), or summery citrine.
Gap Floral Print Shirtdress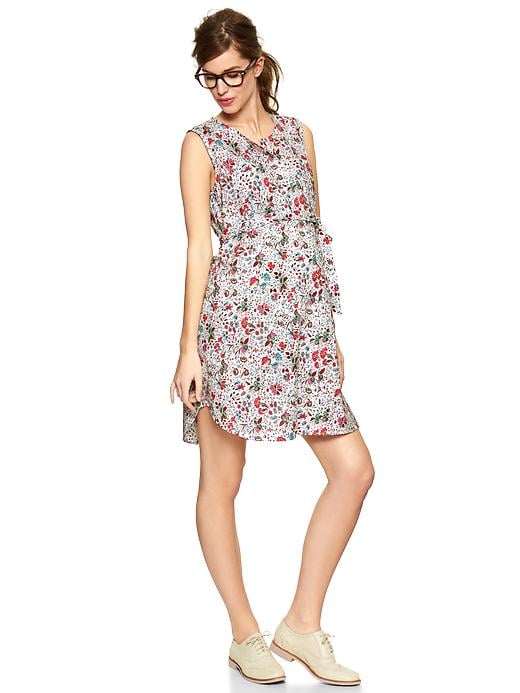 Yes, finding the ultimate warm-weather maternity dress can be as easy as a trip to your nearest Gap. This Floral Print Shirtdress [9] ($65) gets our vote for its versatility and great shape. The print is feminine without being overly frilly or fussy.
ASOS Body-Con Dress in Blocked Floral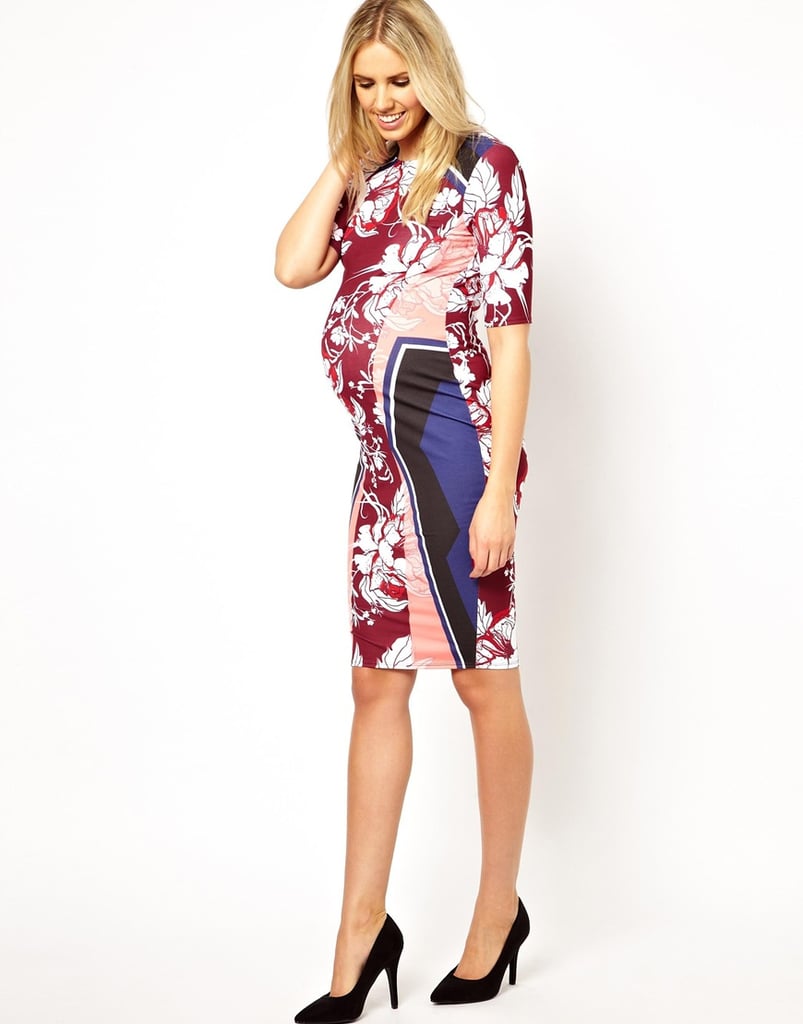 For the fashion-forward mama-to-be, ASOS nails multiple trends with its Body-Conscious Dress in Blocked Floral [10] ($56).
Everly Grey Grace Strapless Maternity Dress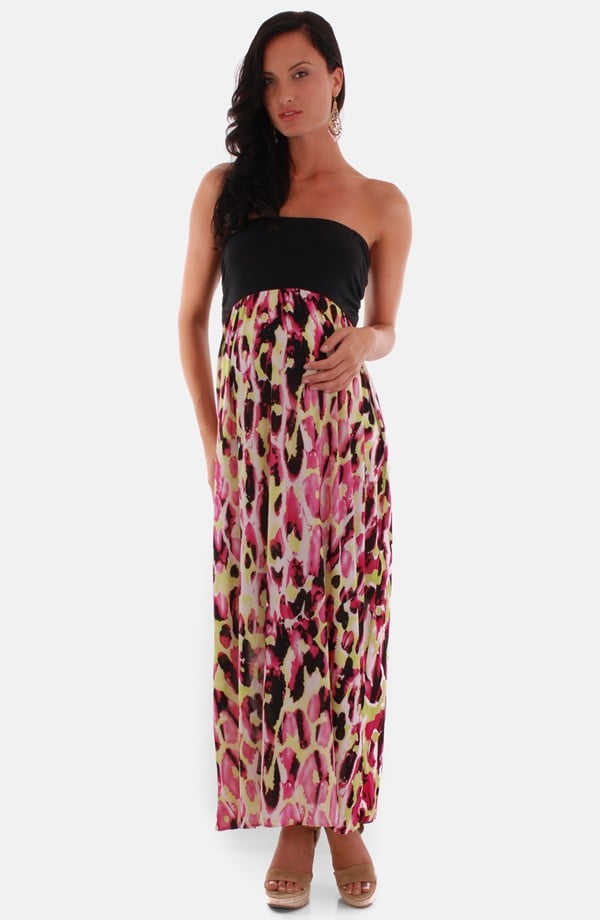 The next-best feeling to lounging in your favorite bathrobe? Everly Grey's supercomfy Everly Grey Grace Maternity Dress [11] ($80). Show off toned shoulders and décolletage while keeping your bump (just a bit) under wraps. It comes in the rosy Sorbet print shown here or Ocean, which has a tie-dye vibe.
ASOS Maternity Floral Embellished Swing Dress
We love the mod look of ASOS's Embellished Swing Dress [12] ($122). Nothing provides a better backdrop for bright white than a mom-to-be glow!
Seraphine Matilda Bohemian Print Dress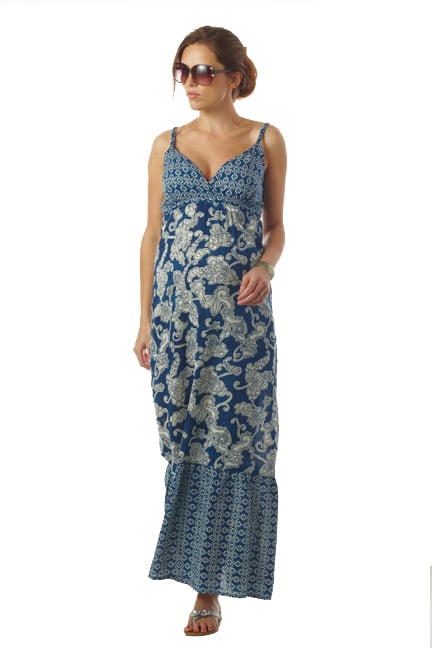 Proving that you don't have to sacrifice your signature style just because you've got a baby on board, Seraphine's Matilda Bohemian Print Maxi Dress [13] ($82) is stylish, sophisticated, and anything but boring. It's available in blue or brown.
Topshop Maternity Gingham Smock Dress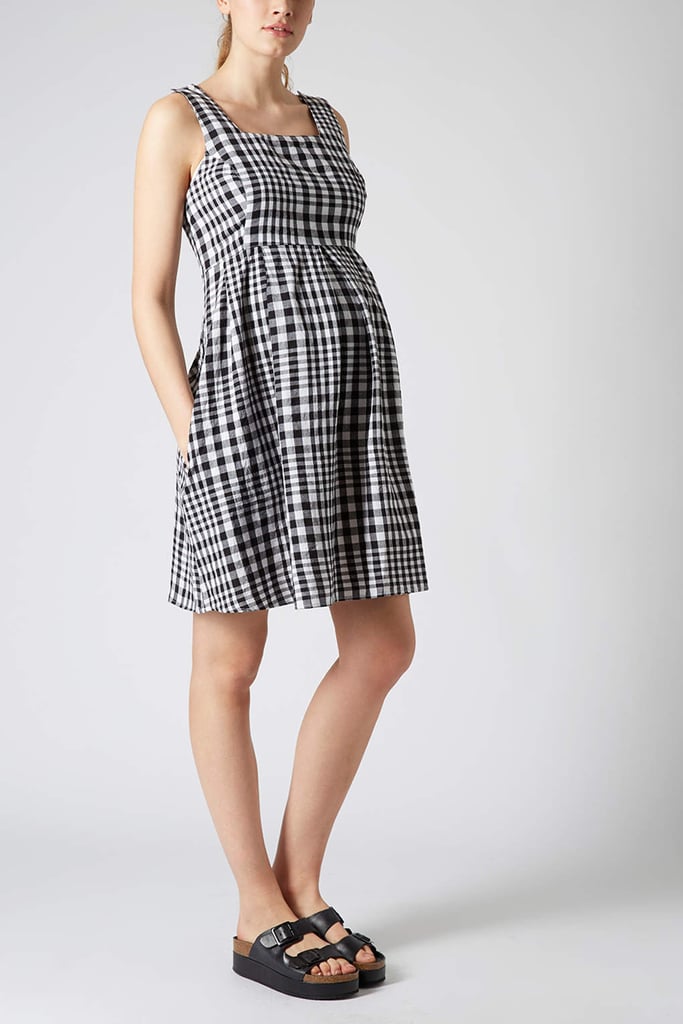 No need to swath yourself in color to embrace the seasonal vibe. Topshop's black-and-white Gingham Smock Dress [14] ($76) features a flattering empire cut.
Everly Grey Hudson Maternity Dress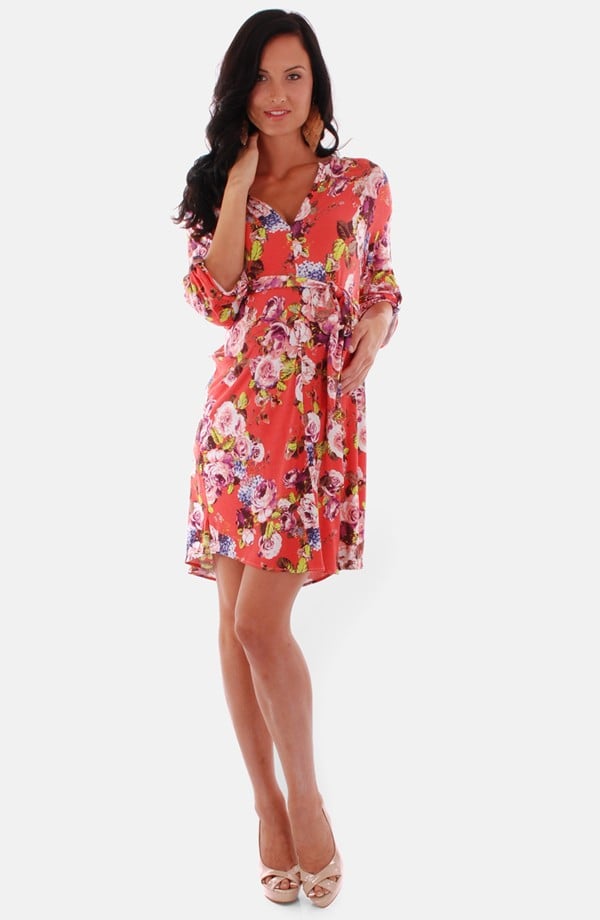 Flaunt your great expectations in Everly Grey's vibrant Hudson Maternity Dress [15] ($76). Its deep coral color and splashy floral print make it a must for Spring.
Rachel Pally Long Caftan Dress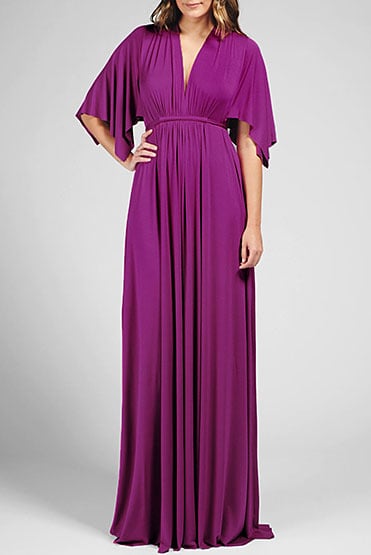 Rachel Pally's bestselling Caftan Dress [16] ($233) isn't actually made for expectant mothers, but the flowy jersey shape — both sexy and covered up — makes it totally maternity appropriate. In vivid purple, this dress screams Spring.