Whether you're attempting to conceal your hint of a belly or flaunting a third-trimester baby bump, being a pregnant bride [1] is no excuse not to look and feel fabulous. Luckily, there are plenty of great maternity wedding [2] options for the bride-to-be who's also a mom-to-be [3].
Check out these 15 gorgeous wedding [4] dresses; there's something for every style, from the laid-back beach ceremony to the black-tie affair.
Tina Mak Jean Dress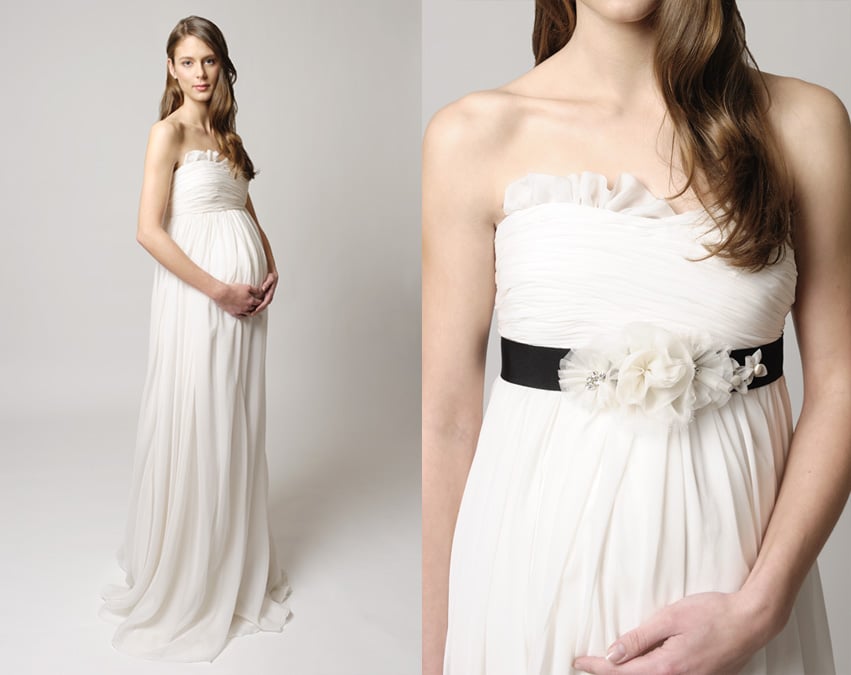 Tina Mak's strapless silk chiffon Jean dress [5] ($1,300) features a ruched bodice with a ruffled neckline. Add the Micaela sash [6] ($235) for some more interest.
Tiffany Rose Chloe Dress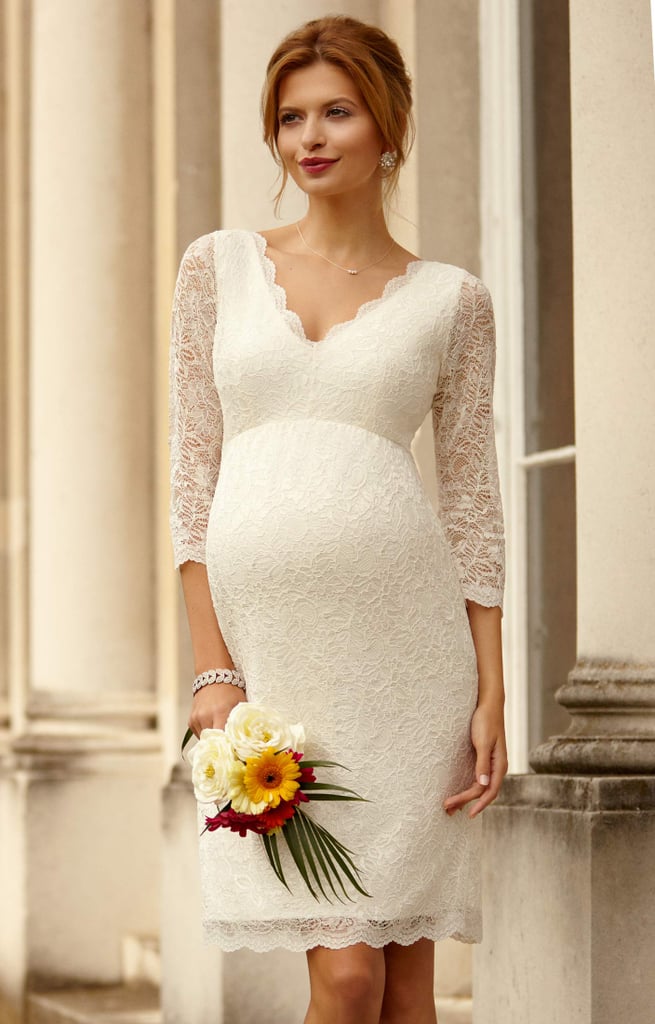 Tiffany Rose's knee-length Chloe gown [7] ($240) is a classic with elegant lace and a scalloped v-neckline for showing skin in all the right places.
Tiffany Rose Kristin Gown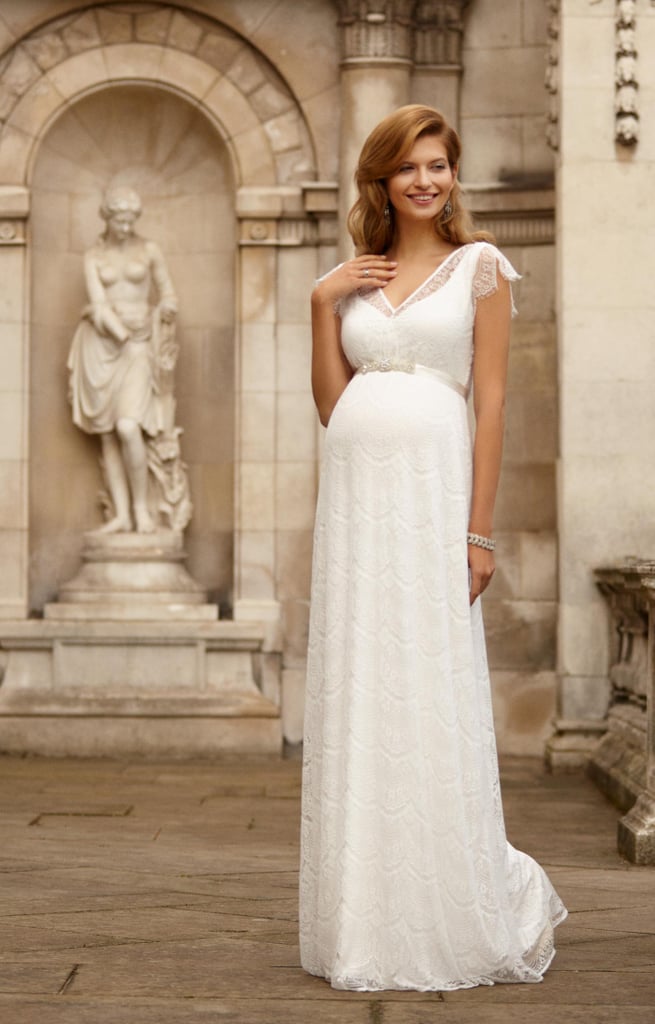 For a graceful wedding [8] look, Tiffany Rose's Kristin gown [9] ($555) is a beautiful option with sheer-lace detailing and a sweetheart neckline.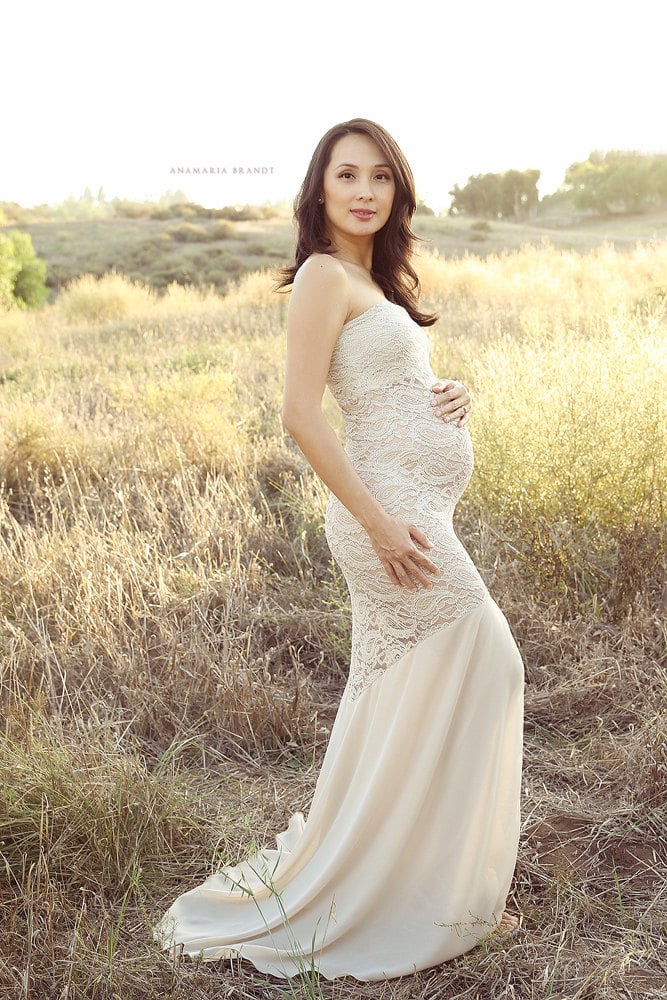 There's no rule that a wedding [10] dress has to be white. TAoPaN's vintage vibe La Belle Mama dress [11] ($94) flatters thanks to a curve-enhancing cut, delicate lace, and short train.
Tiffany Rose Verona Gown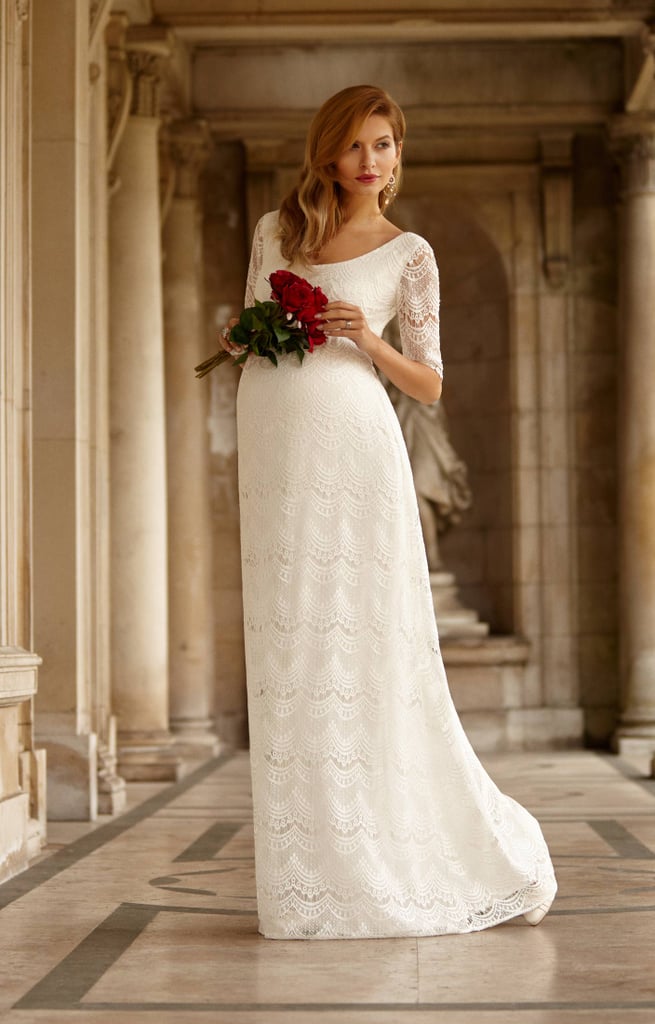 Tiffany Rose's Verona gown [12] ($340) is the perfect option for the delicate bride and mama-to-be with its eyelash-lace overlay.
BHLDN's Noelle Dress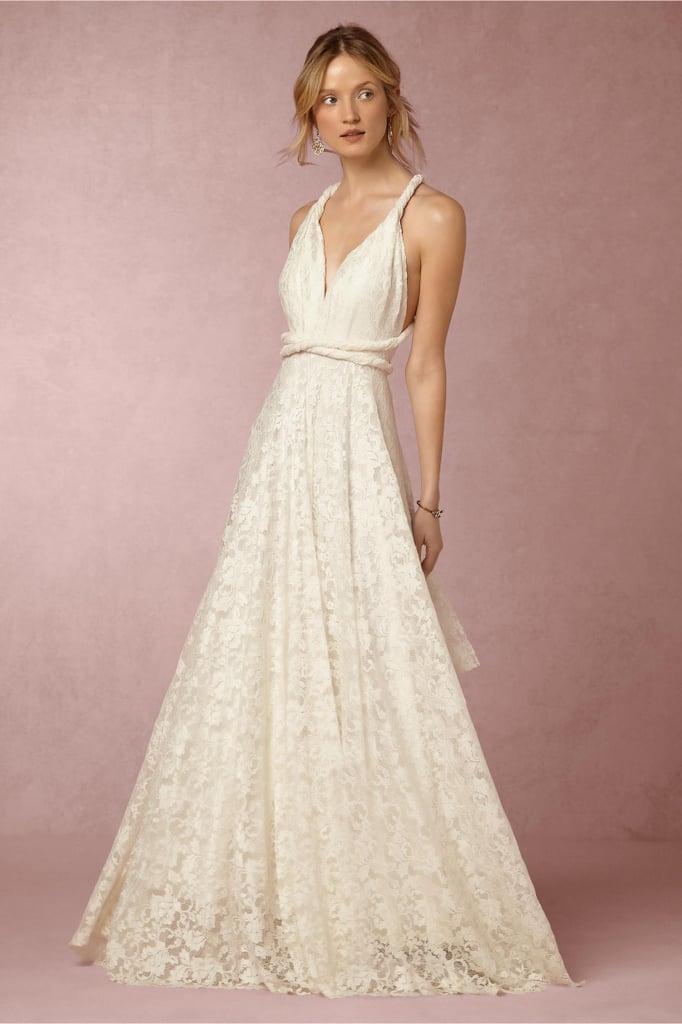 This maternity-friendly lace gown [13] ($160, originally $420) can be worn in 15 different ways to accommodate mom's growing bump during any stage of her pregnancy.
Tiffany Rose Annabella Gown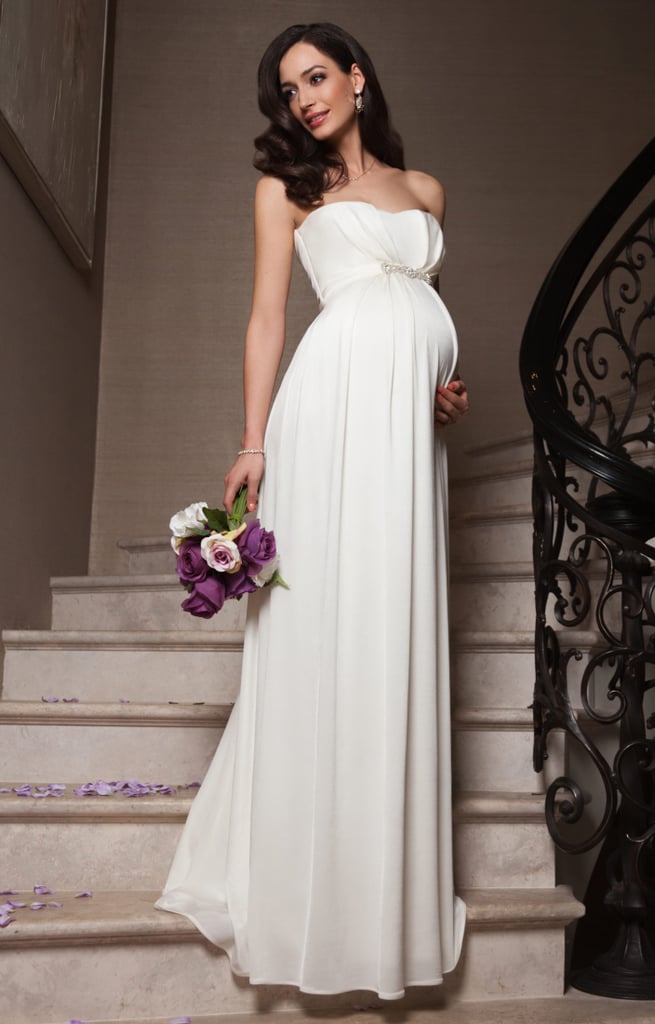 If you want to look elegant yet comfortable, the beautiful ivory drapes on Tiffany Rose's Annabella gown [14] ($630) are made from soft acetate jersey that will gently stretch with you and baby on the big day.
David's Bridal Beaded Cap Sleeve Dress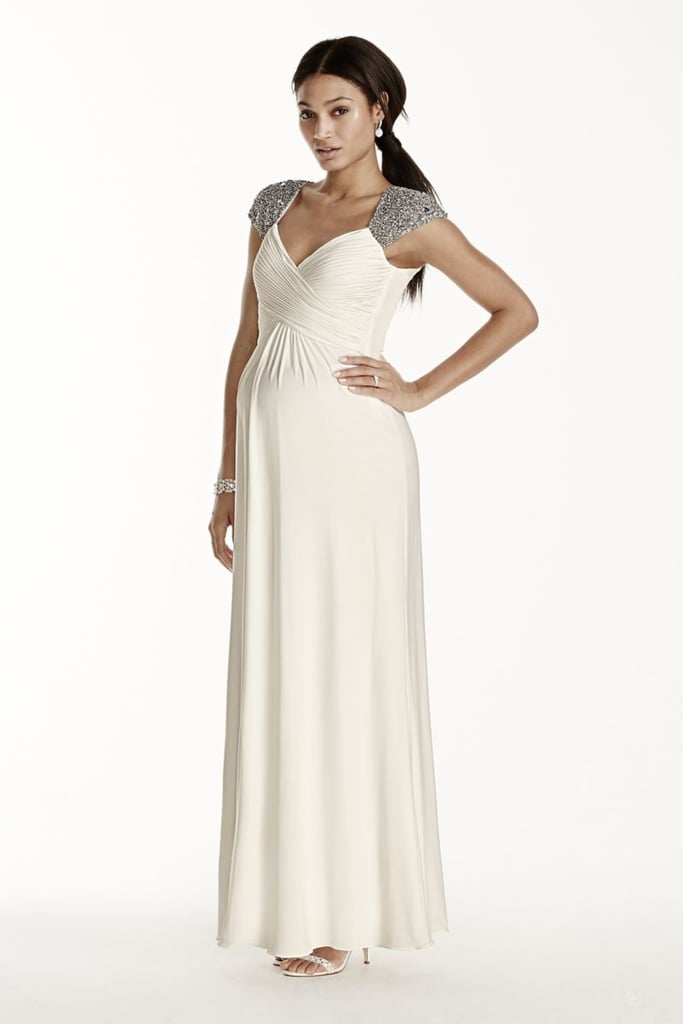 Every bride wants to be beautiful and comfortable! With this beaded gown [15] ($210, originally $230) from David's Bridal, you get both.
Tiffany Rose Juliette Gown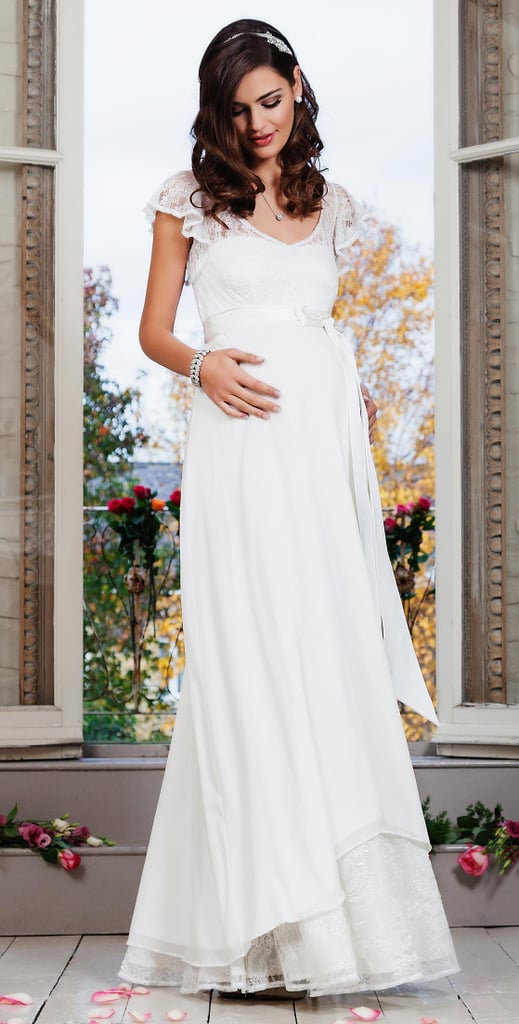 True to its name, Tiffany Rose's Juliette gown [16] ($1,020) features a rich combination of embroidered and beaded sequined lace, ivory silk satin, and floating silk chiffon.
Tina Mak Elissa Dress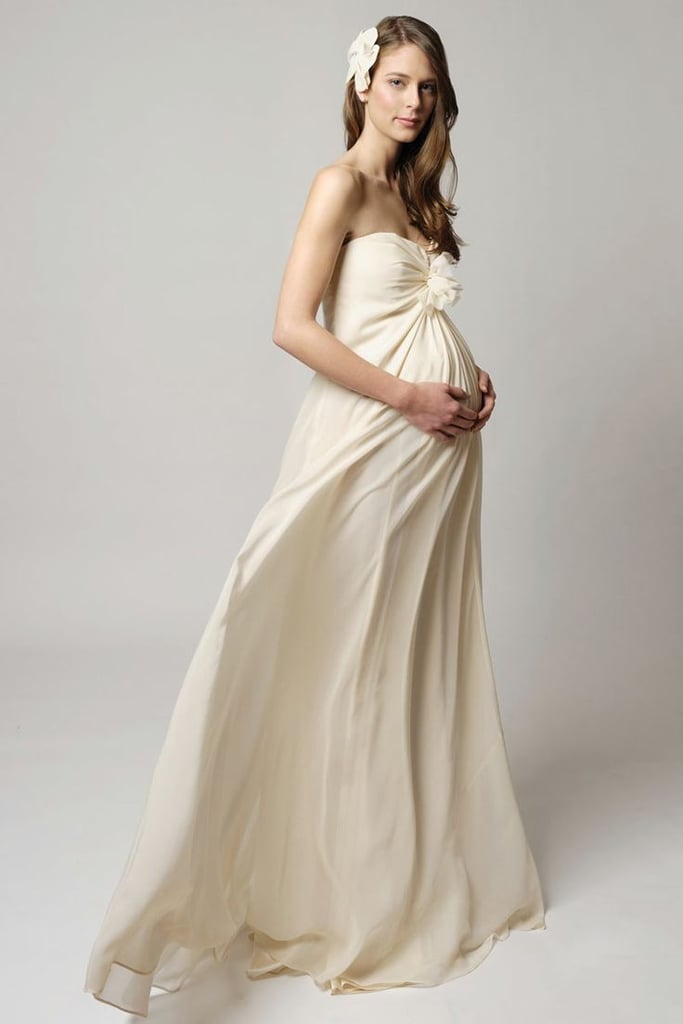 Tina Mak's strapless chiffon Elissa dress [17] ($1,450) features interior boning for a flattering fit. Available in ivory or natural white, the gown is perfect for an outdoor garden or beach wedding [18].
Tiffany Rose Constellation Gown
The Constellation gown [19] ($680) by Tiffany Rose is a picture of vintage elegance with its dramatic v-neckline and handsewn beaded flower trim.
Tiffany Rose Helena Gown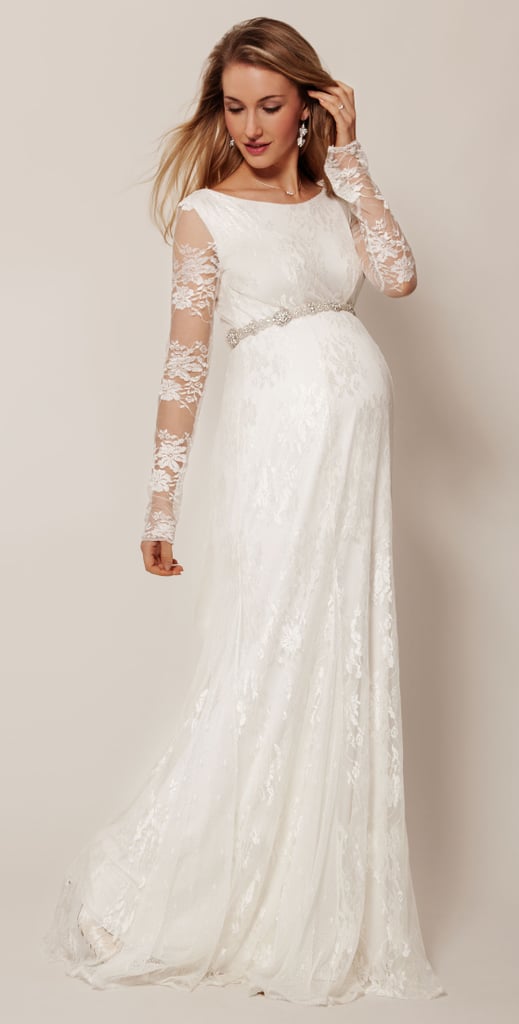 If you love the look of lace, consider Tiffany Rose's elegant Helena gown [20] ($595) — it's accented with a glitzy beaded belt and offers light coverage thanks to semisheer sleeves.
David's Bridal One Shoulder Chiffon Maternity Dress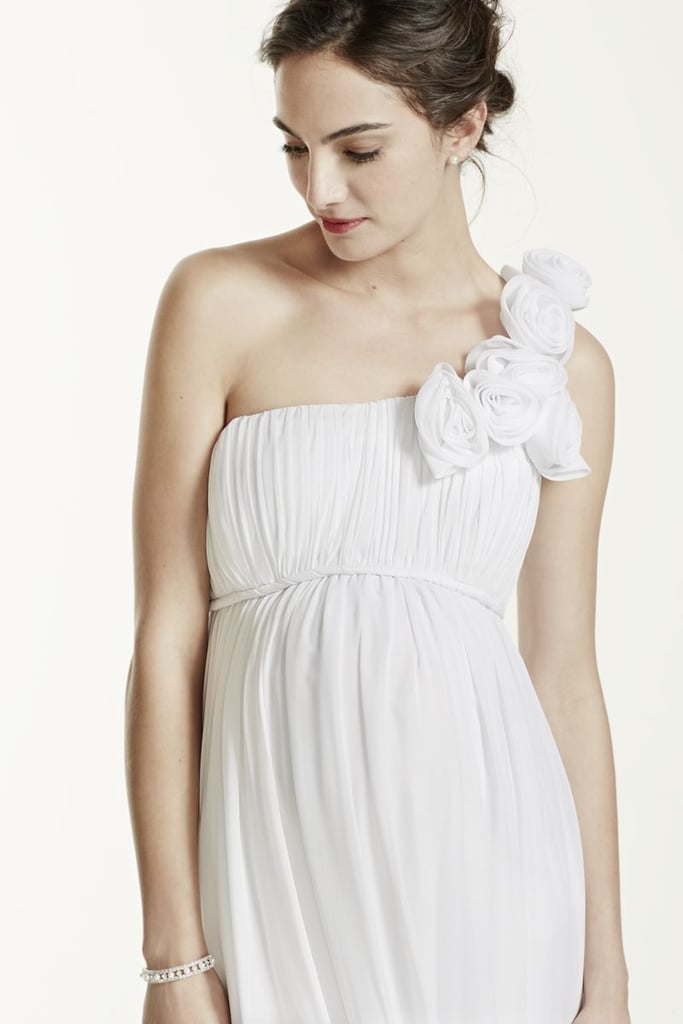 You're not going the traditional route, so why not mix it up a bit more with this relaxed, cascading chiffon maternity dress [21] ($160, originally $230)? The empire waist is right on trend, and the one-shoulder style is feminine, flirty, and flattering!
Tiffany Rose Amelia Dress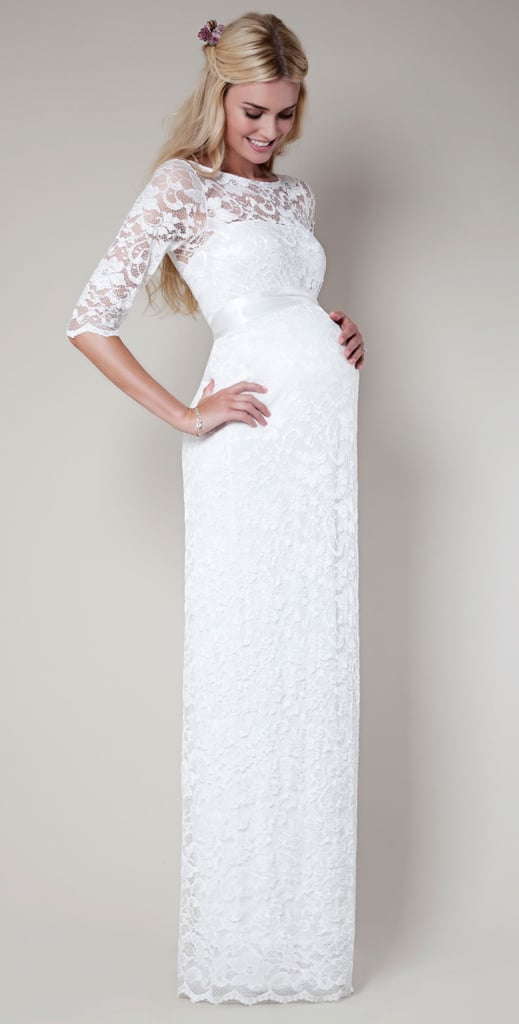 Tiffany Rose's Amelia dress [22] ($425) is a modern classic with lovely lace showcased across the shoulders, neckline, and sleeves. Underneath the floral lace, a layer of soft jersey adds comfort, but both fabrics are stretchy enough to accommodate your growing bump.
BHLDN's Ginger Convertible Maxi Dress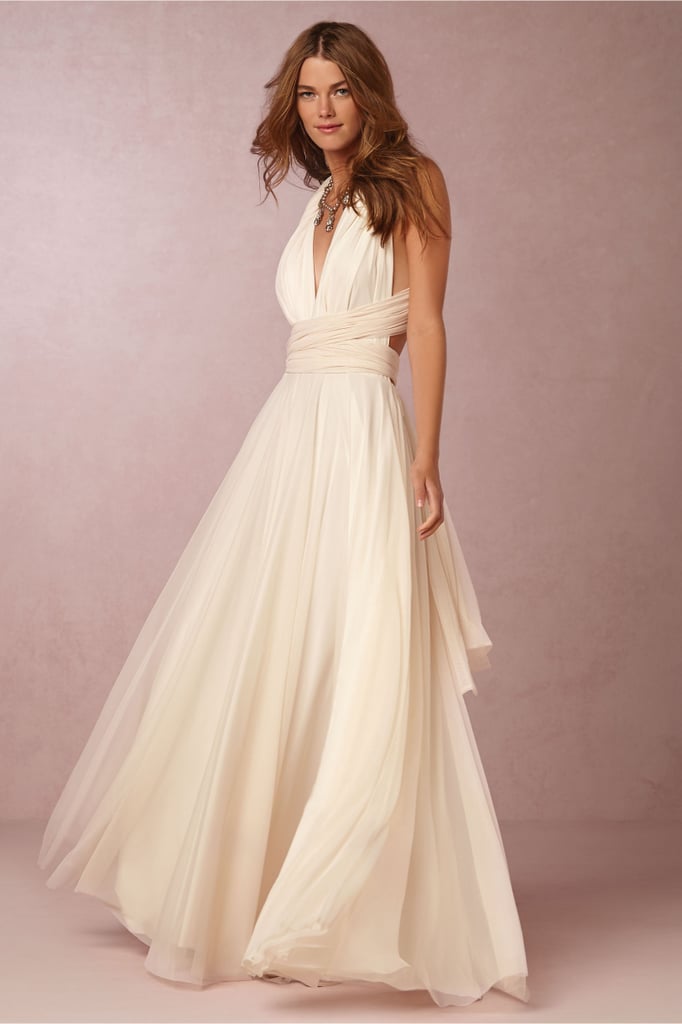 Perfect for the glam mom-to-be, BHLDN's Ginger convertible maxi dress [23] ($250, originally $340) features tulle overlays and 15 different look options.