Whether you're attempting to conceal your hint of a belly or flaunting a third-trimester baby bump, being a pregnant bride is no excuse not to look and feel fabulous. Luckily, there are plenty of great maternity wedding [1] options for the bride-to-be who's also a mom-to-be. Check out these 12 gorgeous wedding dresses; there's something for every style, from the laid-back beach ceremony to the black-tie affair.
Maternity Bride Isis Dress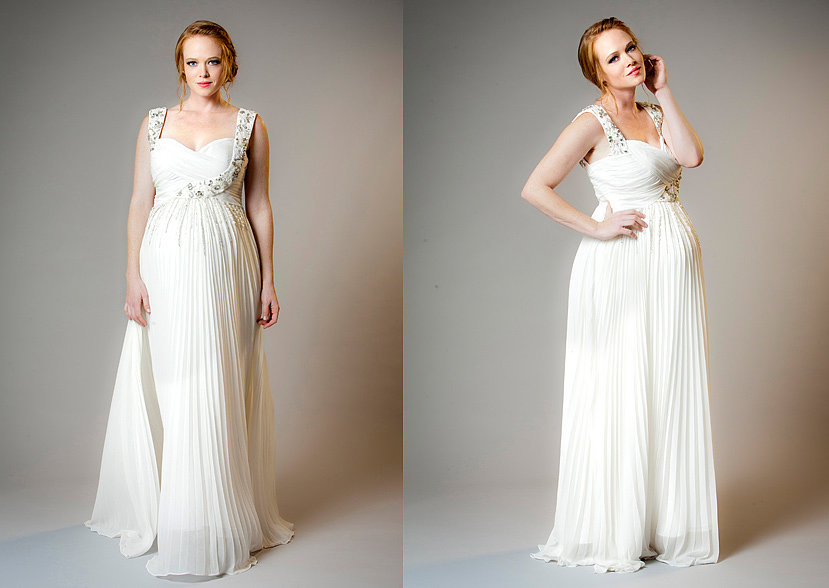 A ruched chiffon bodice and bohemian beaded, fringed, and pleated skirt add to the appeal of Maternity Bride's Isis Dress [2] ($725, originally $950).
Tiffany Rose Georgia Maternity Gown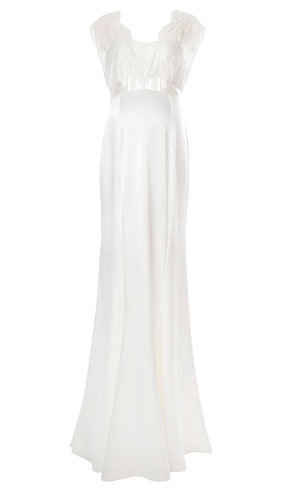 Traditional brides will glow in the empire-waist Georgia Gown [3] ($830), with a sweet bow and lace detailing.
Tiffany Rose Amelia Dress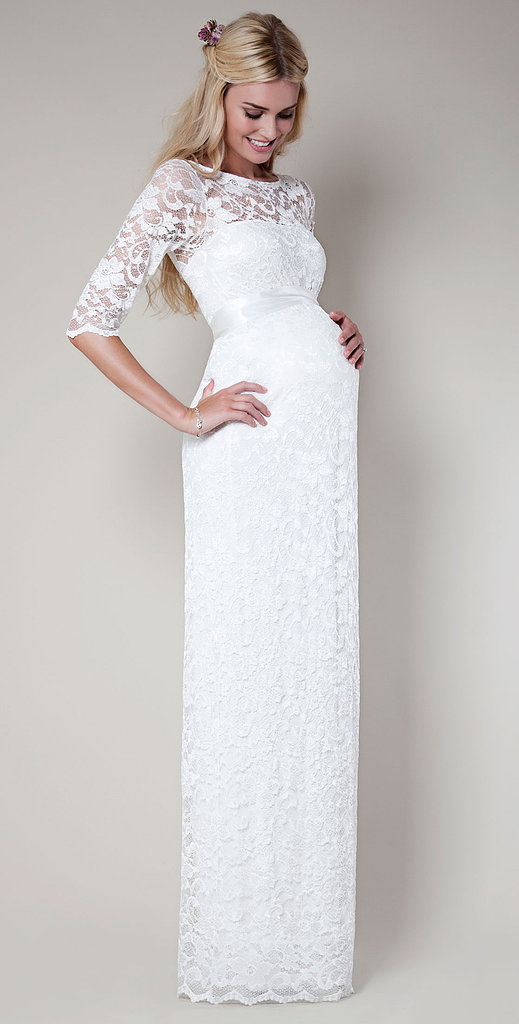 Tiffany Rose's Amelia Dress [4] ($603) is a modern classic with lovely lace showcased across the shoulders, neckline, and sleeves. Underneath the floral lace, a layer of soft jersey adds comfort, but both fabrics are stretchy enough to accommodate your growing bump.
Maternity Bride Lark Dress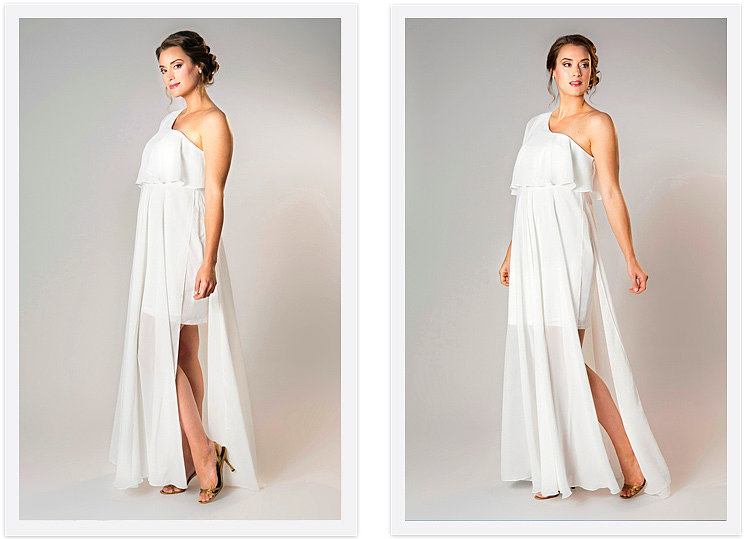 You're not going the traditional route, so why not mix it up a bit more with Maternity Bride's Lark Dress [5] ($319)? The half lining is right on trend, and the one-shoulder style is feminine, flirty, and flattering!
Tiffany Rose Juliette Gown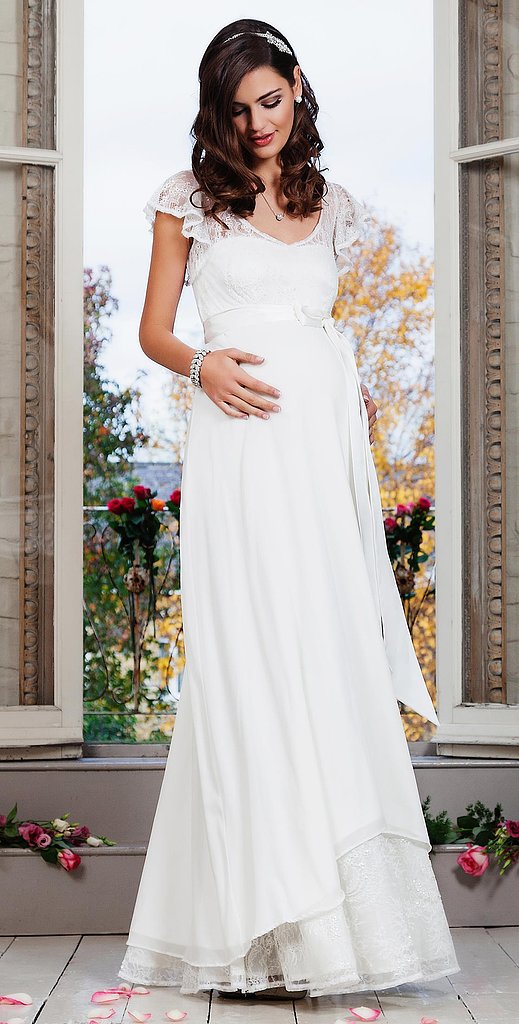 True to its name, Tiffany Rose's Juliette Gown [6] ($1,708) features a rich combination of embroidered and beaded sequined lace, ivory silk satin, and floating silk chiffon.
Maternity Bride Samantha Dress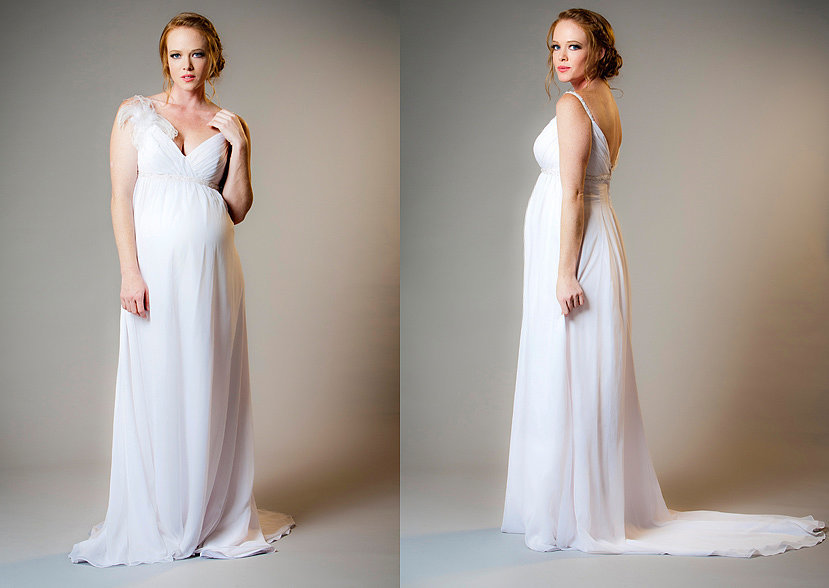 Perfect for the glam mom-to-be, Maternity Bride's Samantha Dress [7] ($175) features feathered accents and crystal straps. Shop soon, though, as limited quantities remain!
Tina Mak Elissa Dress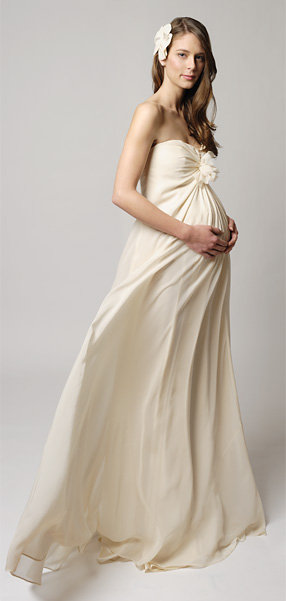 Tina Mak's strapless chiffon Elissa Dress [8] ($1,450) features interior boning for a flattering fit. Available in ivory or natural white, the gown is perfect for an outdoor garden or beach wedding [9].
Tiffany Mak Jean Dress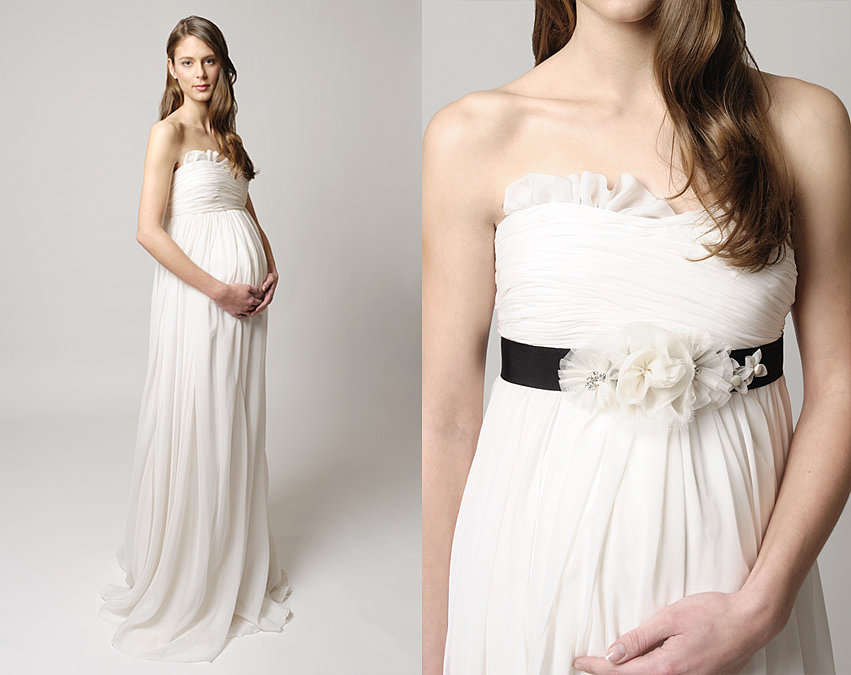 Tiffany Mak's strapless silk chiffon Jean Dress [10] ($1,300) features a ruched bodice with a ruffled neckline. Add the Micaela Sash [11] ($235) for some more interest.
ASOS Maternity Cami Dress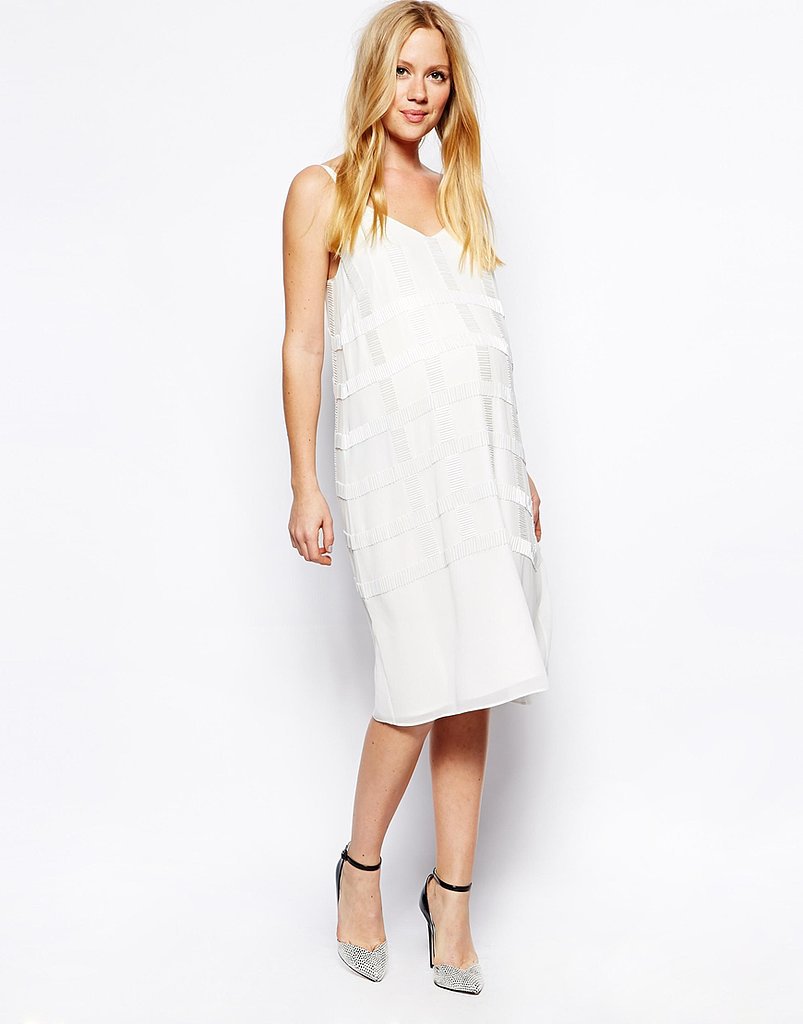 Lovely and low-key, ASOS [12]'s Maternity Cami Dress [13] ($121, originally $162) would make a sophisticated pick for a dinner party or city hall-style celebration.
David's Bridal Halter Maternity Gown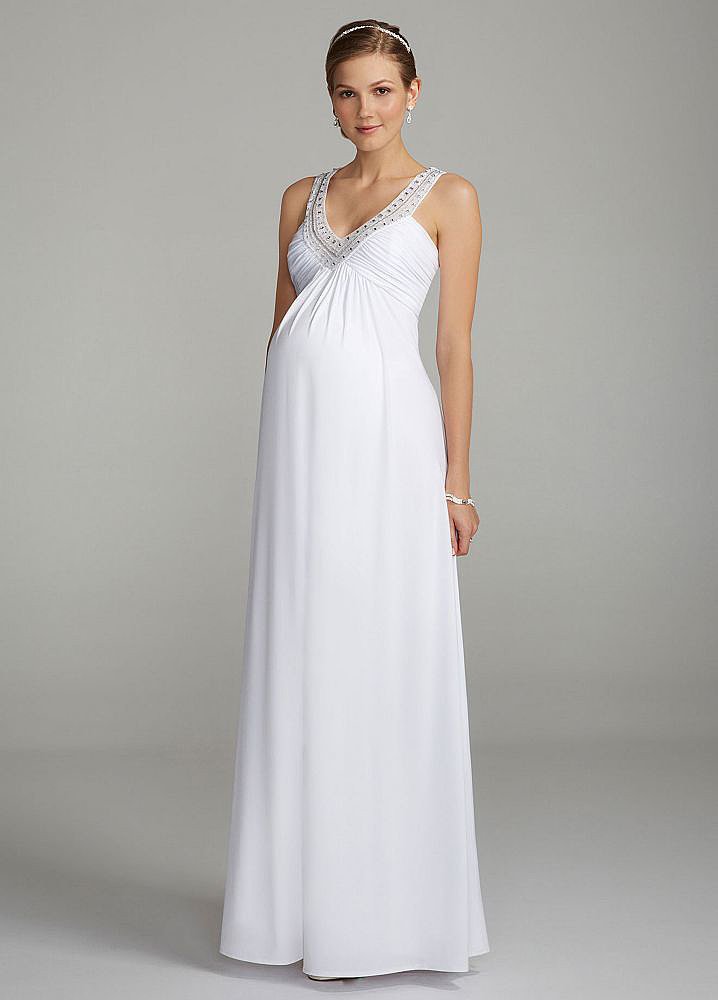 Every bride wants to be beautiful and comfortable! With this beaded gown [14] ($229) from David's Bridal, you get both.
Tiffany Rose Helena Maternity Wedding Gown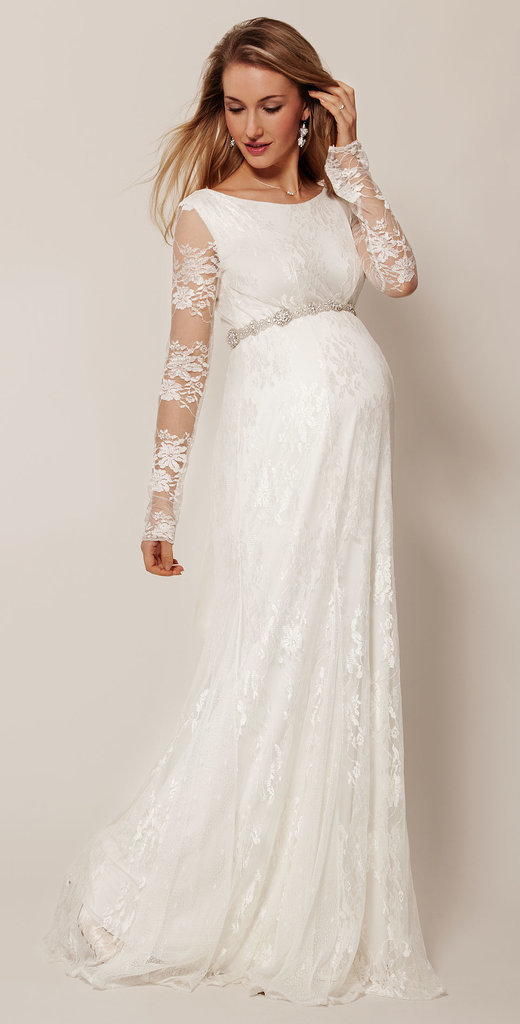 If you love the look of lace, consider Tiffany Rose's elegant Helena gown [15] ($595) — it's accented with a glitzy beaded belt and offers light coverage thanks to semisheer sleeves.
Rock-a-Bye Rosie Tallulah Wedding Dress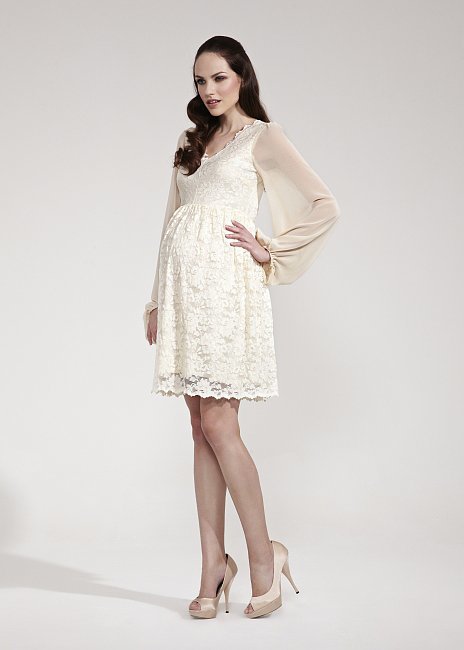 There's no rule that a wedding [16] dress has to hit the floor. Rock-a-Bye Rosie's vintage-vibe Tallulah Dress [17] ($159) flatters thanks to a high waist, deep neckline, and hemline that shows a little leg!