Meredith Is Trying to Get Pregnant on Grey's Anatomy
Grey's Anatomy: Fertility and Baby Quiz
Like us on Facebook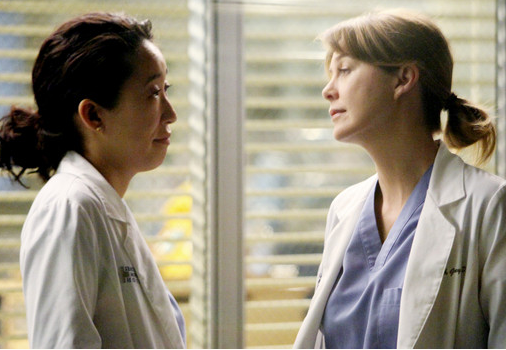 Grey's Anatomy is getting to be all about the babies! As Callie's pregnancy becomes a main storyline and other characters talk about motherhood, funny situations arise. Take this quiz and see how closely you watched last night's episode.

Photo copyright 2011, ABC, Inc.
Grey's Anatomy: Fertility and Baby Quiz
Which character is taking fertility drugs?
Fill in the blank. When Meredith and Derek can't find a room for some privacy, they __________ in the elevator.
Who did Callie ask to be her baby-to-be's godparent?
What excuse does Bailey use for needing to take a "nap" at the hospital?
Why doesn't Meredith want Cristina to be Callie's baby's godmother?
Link Love