Babies might be the best thing in life to celebrate! When that celebration comes in the form of a shower, it's even better. Planning a party that honors the soon-to-be mama while reflecting her personality and comfort level can feel like a daunting task, but it doesn't have to be. Any celebration is celebration enough. If the mom of the day isn't a traditional baby shower kind of gal [1], consider adding modern elements to her fete by stealing inspiration from these mod shower elements.
Send a Paperless Invite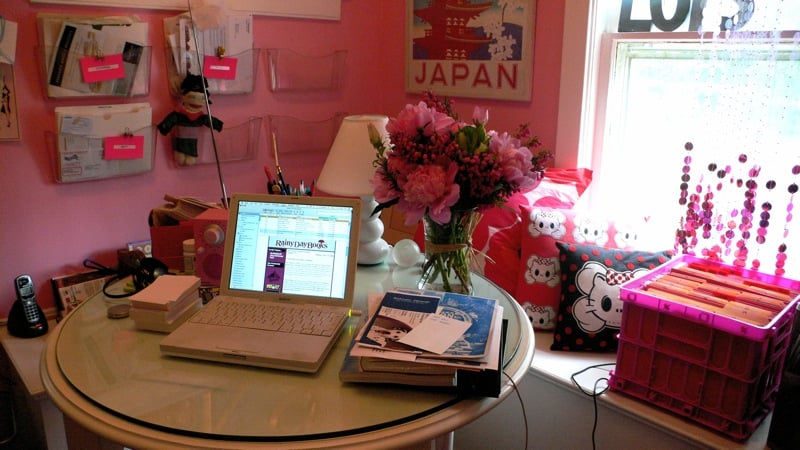 Many expect a paper invite to a shower [2], but mamas should expect the unexpected too. Check out our collection of beautiful and free online invitations with Pingg [3].



Source: Flickr User kellysue [4]
Open the Invite to Dads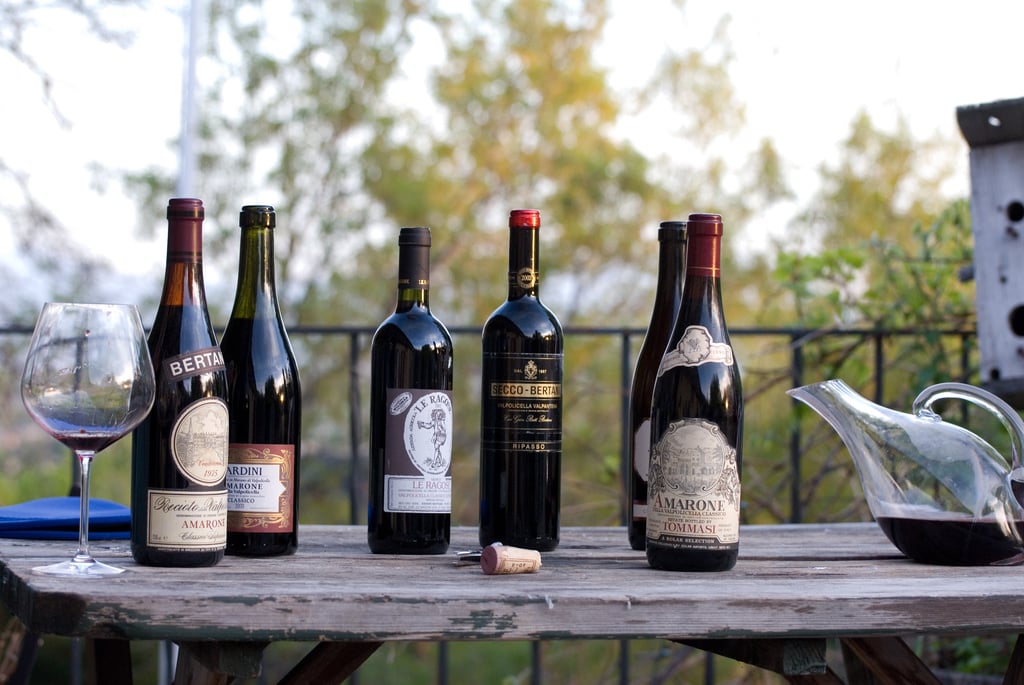 Who says mom should have all the fun? Many modern families invite dad — and his friends — into the the party. It undoubtedly changes the mood slightly and means mama has to share the limelight, but it also helps the couple prepare together, with their friends and family.



Source: Flickr User wickenden [5]
Brunch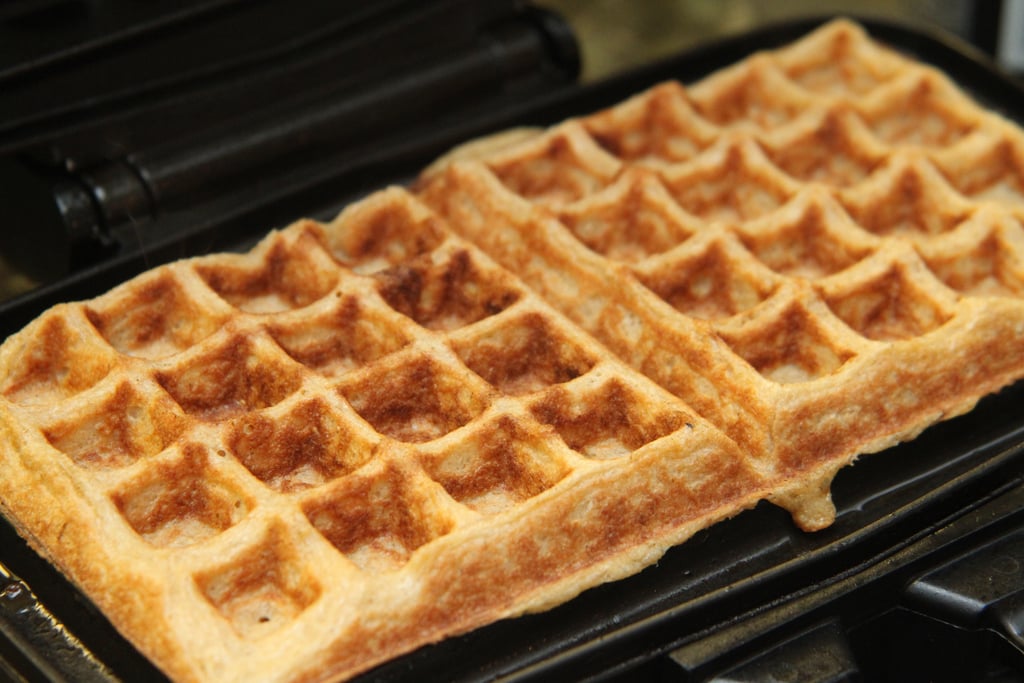 Forget the token afternoon tea. Plan a baby brunch complete with a waffle bar, muffins and decadent toppings, and preserves.



Source: Flickr User gudlyf [6]
Meet Baby at the Bar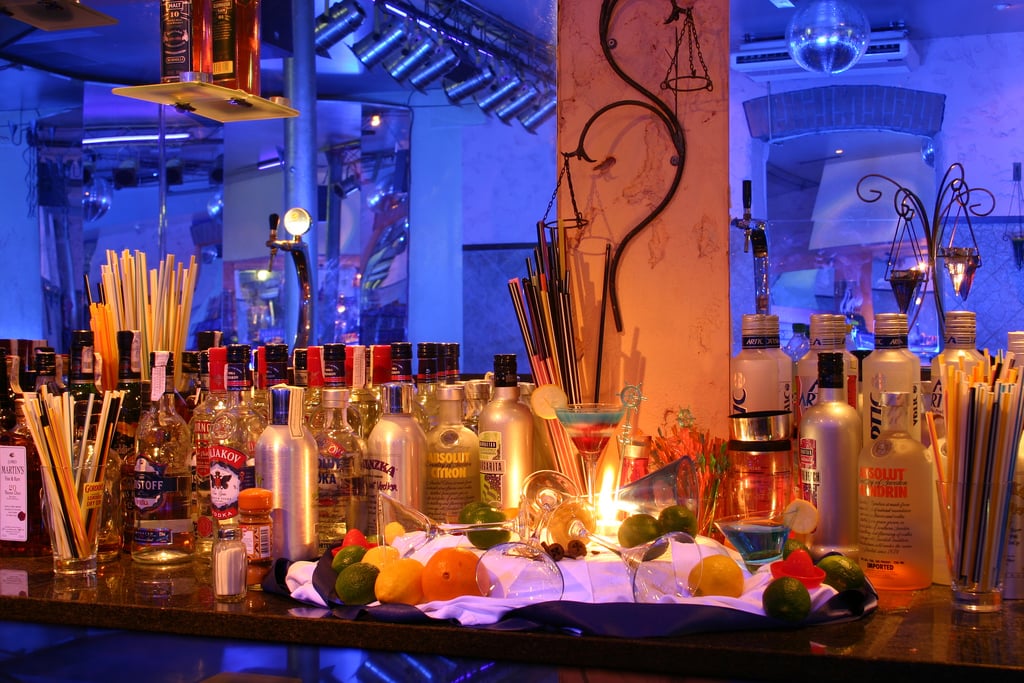 You can't bring a baby to a bar, but you can bring a baby shower to one. Youthful, gender-neutral and fun for the urban hip crowd, this is an entertaining couple's shower option for the pals. Do consider if grandma and auntie will be comfortable in a bar, though — even if it's classy.



Source: Flickr User liberato [7]
Plan a Fresh Air Fiesta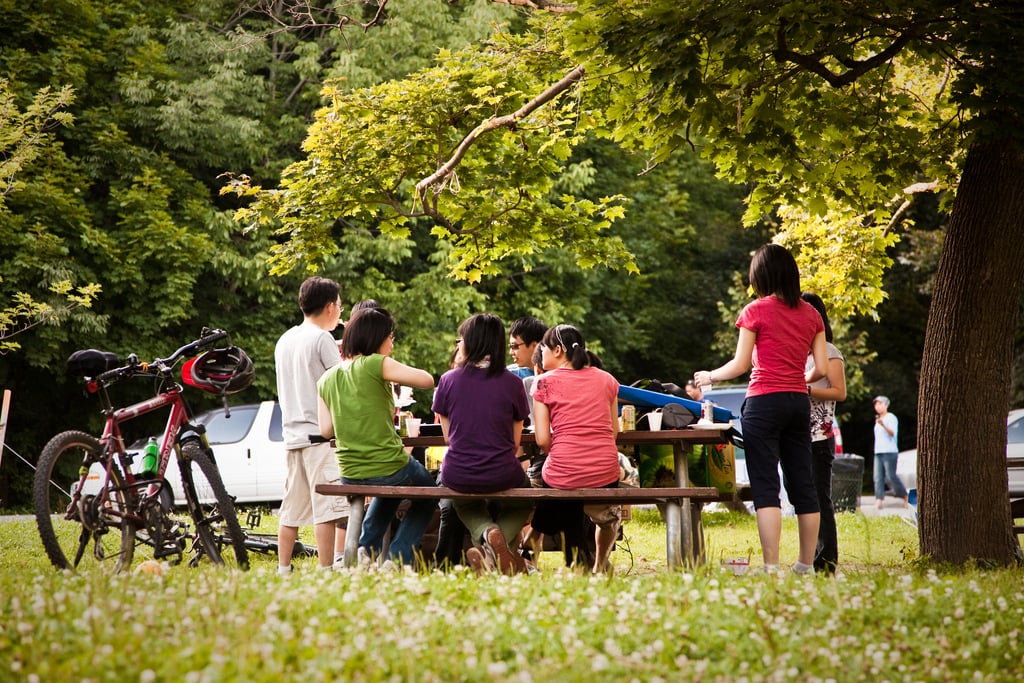 Who says a baby shower has to be inside? Take the fete outside! Consider a picnic — or even an elaborate spread — at a national park, local park, or your own backyard.


Source: Flickr User bensonkua [8]
Try the Baby Food Diet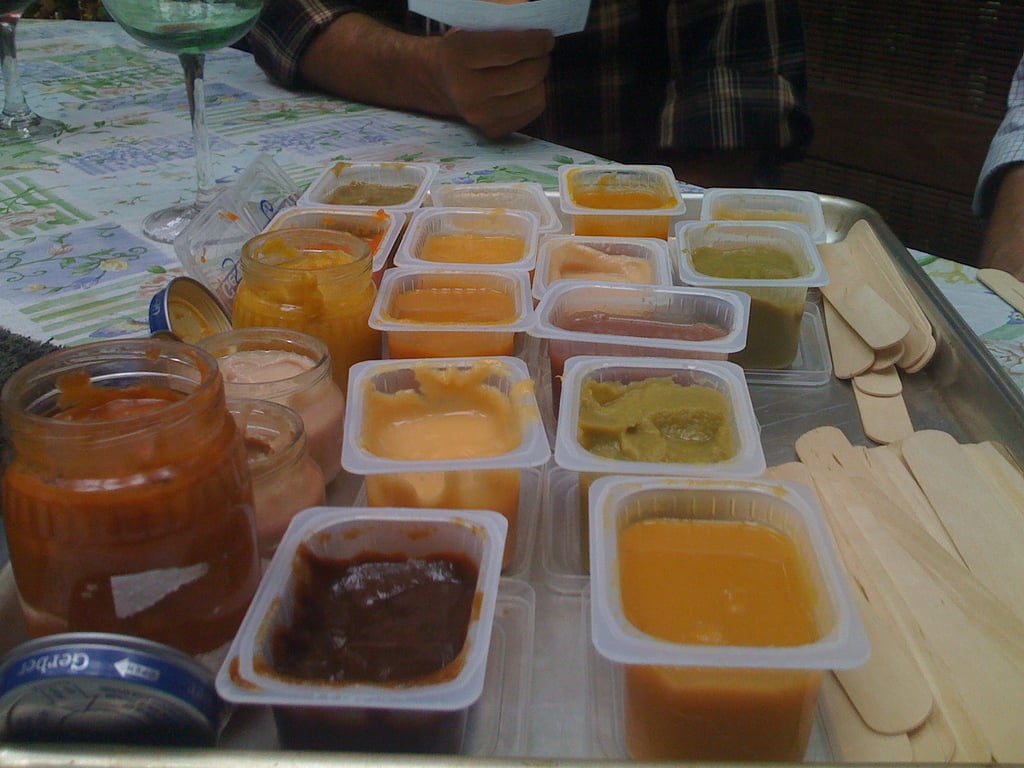 Jennifer Aniston may not be on the baby diet [9], but it doesn't hurt to try it for a few hours. It doesn't have to be pure puree. Find tiny bottles — or ask friends to donate — and dish up cold soups and sauces in baby-sized containers.



Source: Flickr User sethw [10]
Serve Healthy, Local, or Even Raw Foods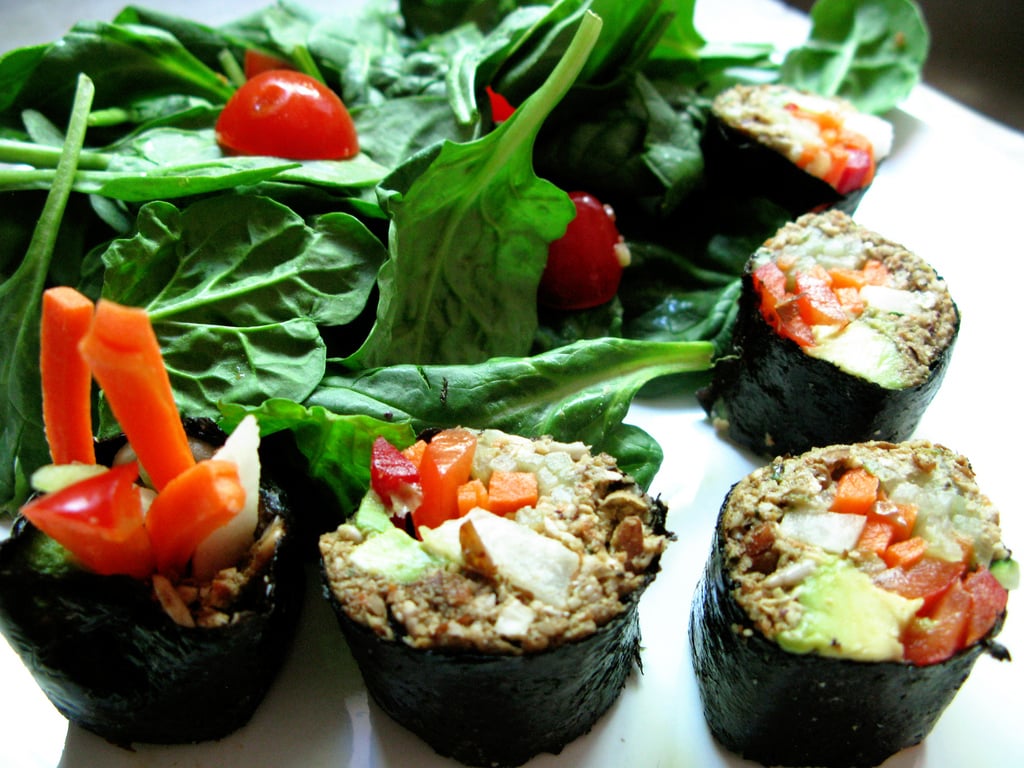 This one's for all the Gwyneths and Bethennys out there: consider a health food fete that focuses on raw dishes or all local foods. It sounds more complicated than it is. Guests will be impressed.



Source: Flickr User mikewade [11]
Decorate With Pretty Pom-Poms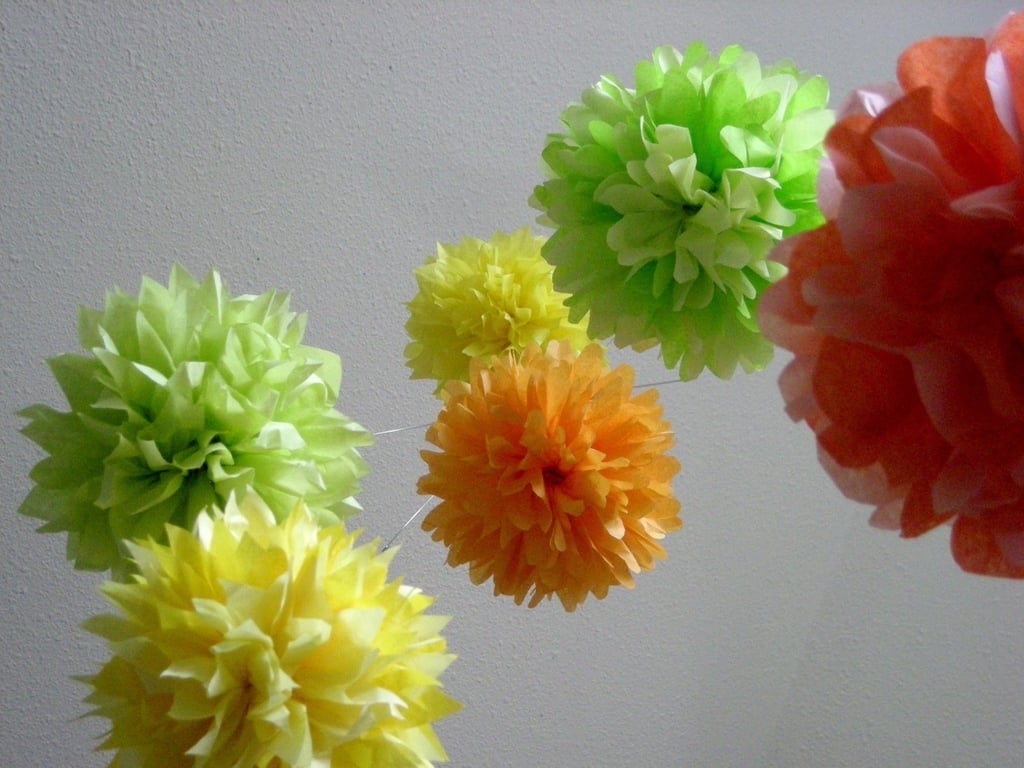 Tissue paper pom-poms like these from Etsy [12] ($45) are all the rage. If you're moderately crafty, make your own for much less [13].
Make Keepsake Favors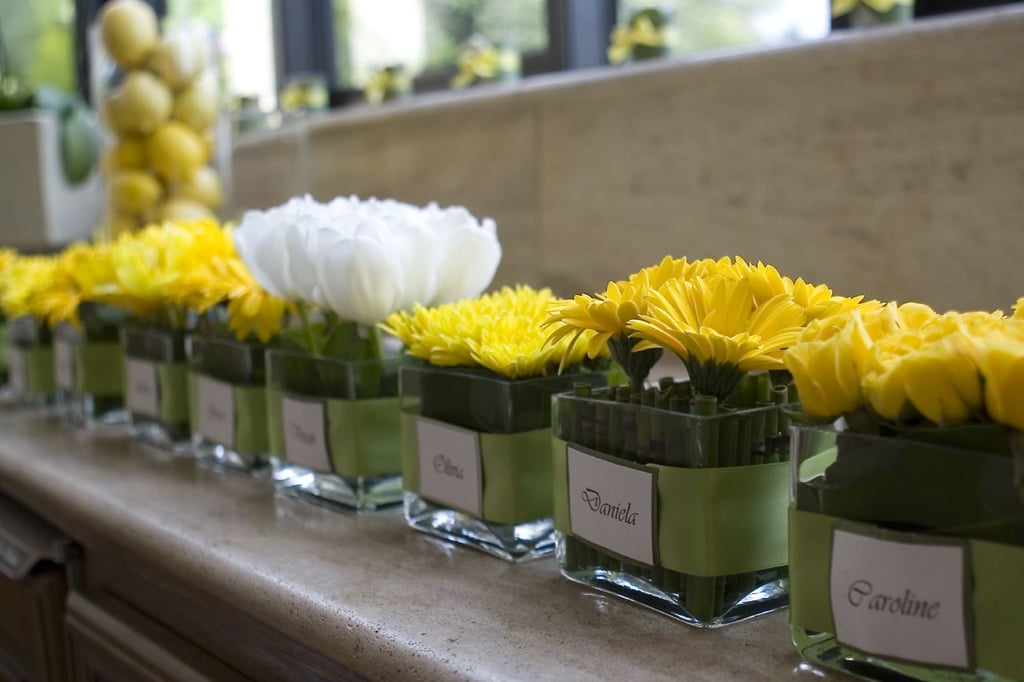 Send them home with something they can keep forever . . . or at least all season.



Source: Flickr User pudgeefeet [14]
Project the Sonogram as Decoration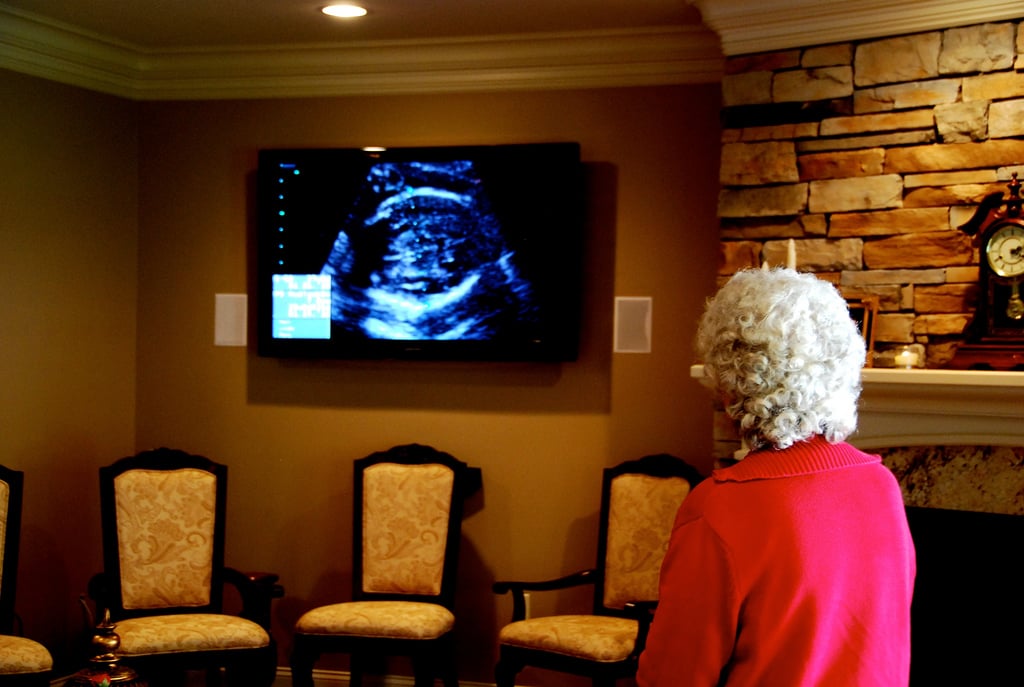 Consider using the fancy flat screen to show off the high-tech sonogram of baby, like this family did [15]. I've seen friends use the sonogram as decoration for the shower's invite, and as a decoration piece at the party.



Source: Flickr User chinesegary [16]
Ask For Hand-Me-Downs and Heirlooms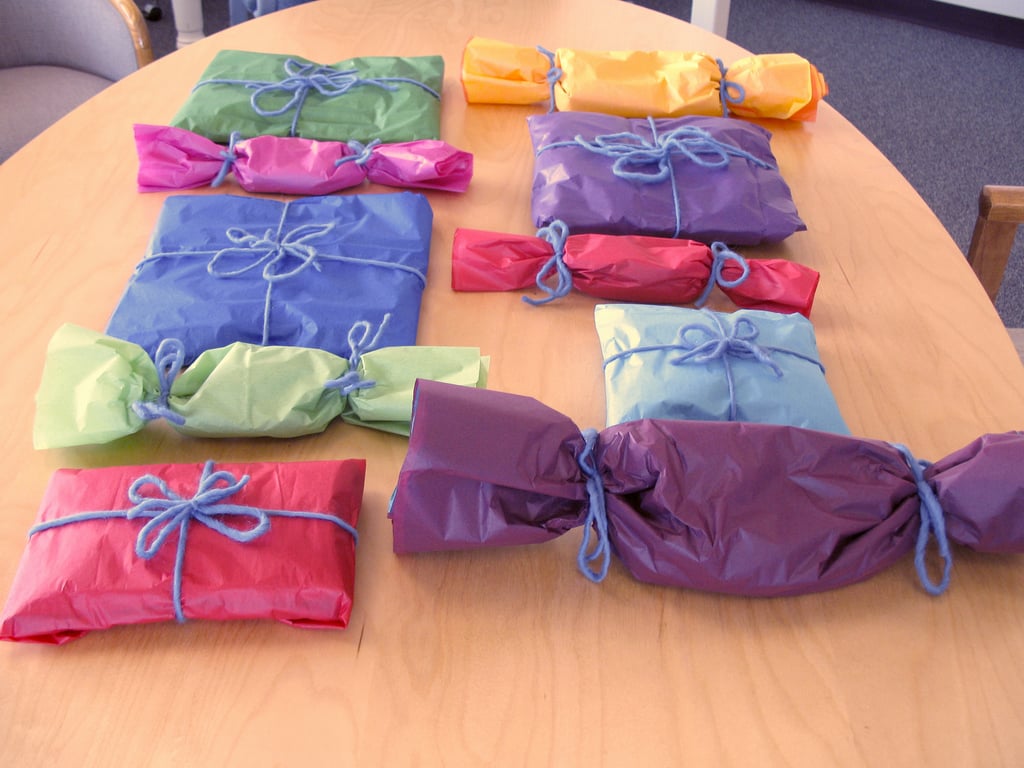 Forget pink and blue: go green! Ask guests to bring hand-me-down clothes and baby gear their children [17] or friends' children have outgrown, or an heirloom book, spoon, or special item they love, but are willing to part with for a while. Use the heirloom items as decoration in the nursery, but give it back when baby is old enough for a kid room.



Source: Flickr User " rel="nofollow">mikewade [18]
Ditch Cupcakes For Macaroons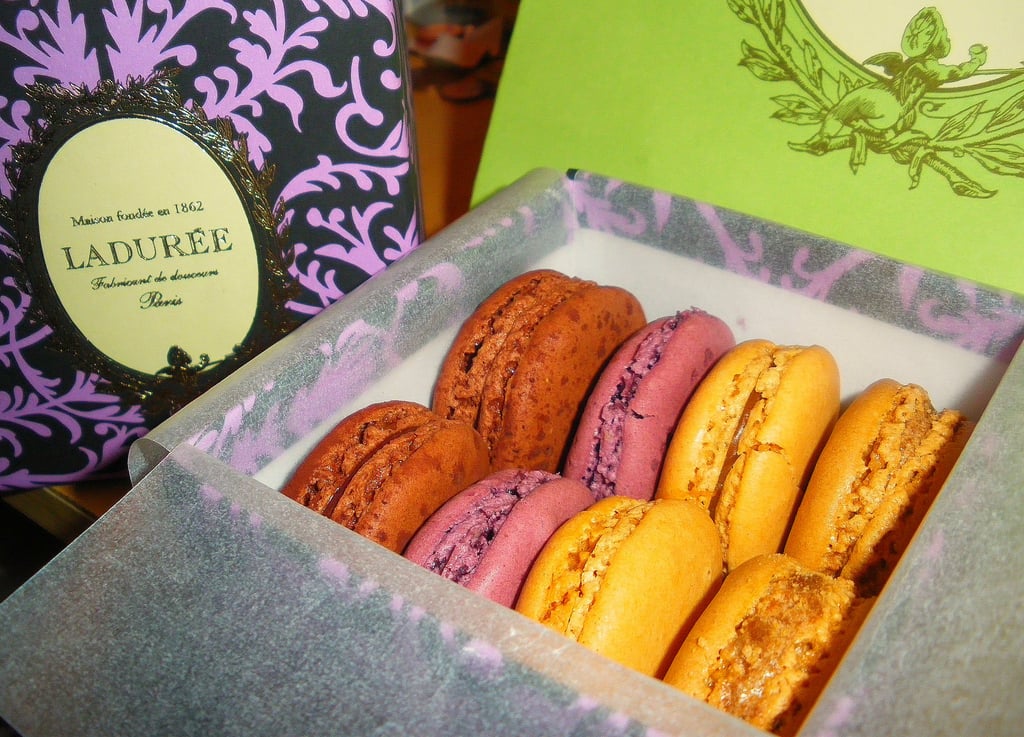 These elegant and colorful cookies are considered by many to be the new cupcake [19]. Jump on the train, baby.



Source: Flickr User uggboy [20]
Cook Up a Diaper Cake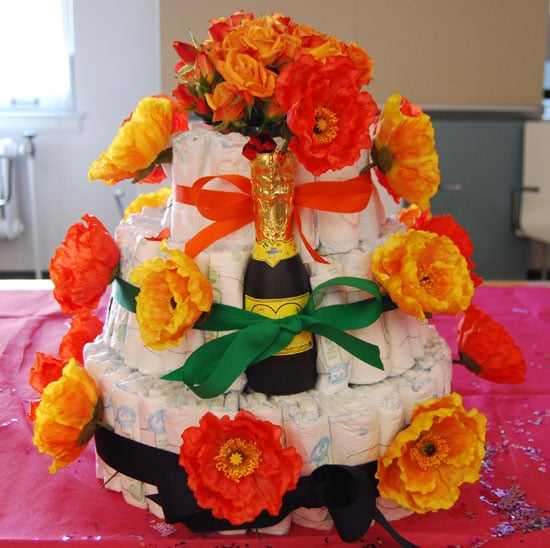 Diaper cakes offer a practical and modern twist on the dirty business of baking. And thankfully, they are simple to make. All you need are diapers, ribbons, and choice decorations [21]. They run about $20 to $100 in supplies, but are always stunning and mess- and calorie-free.
Make Kitschy, Throwback Treats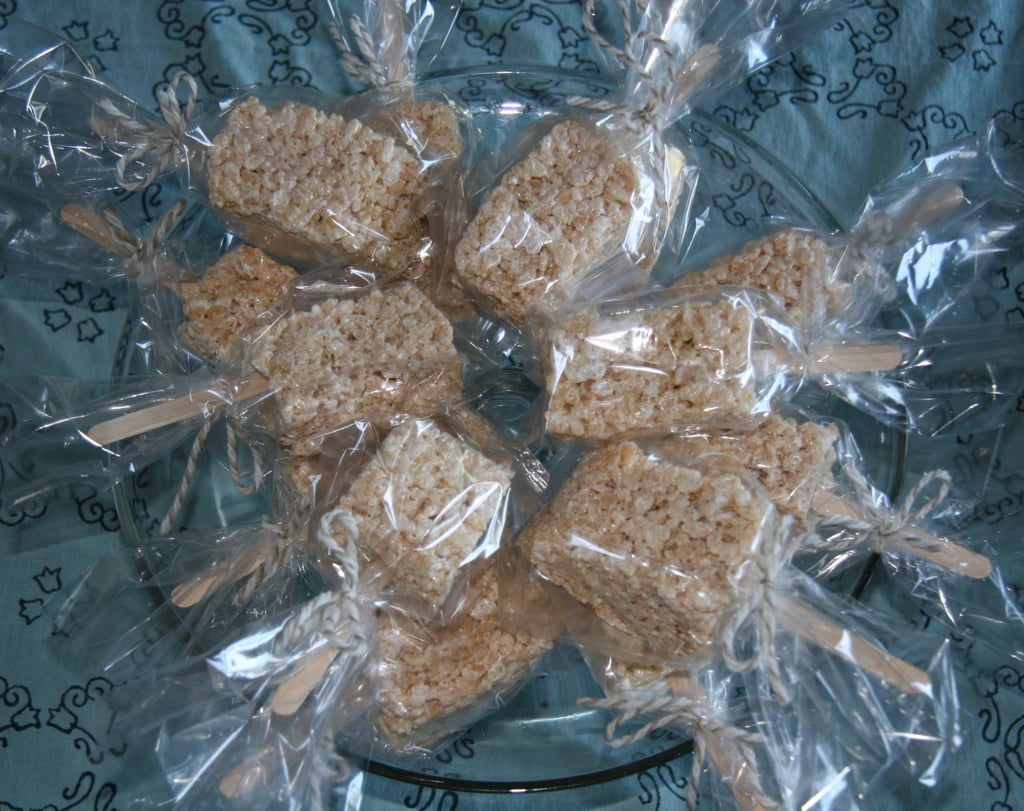 For a dose of classic-mod try simple Rice Krispie Treats on sticks [22] instead of traditional cupcakes or cookies.
Bring a Huge Dose of Humor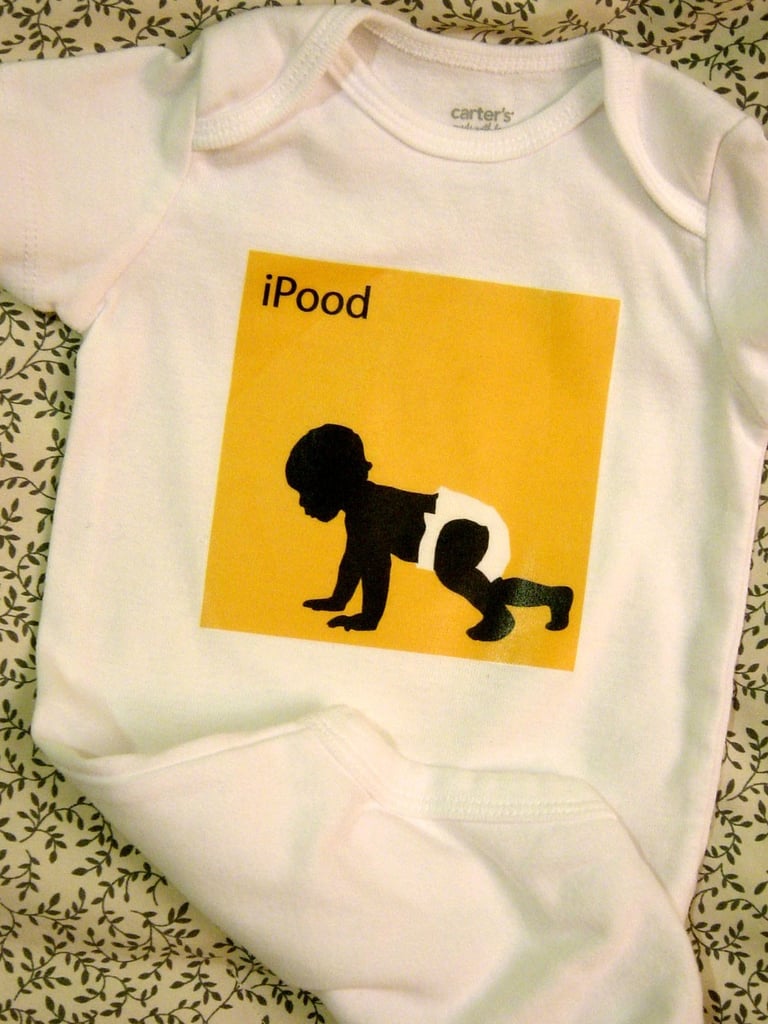 There's little room at a traditional baby shower for jokes, but modern parties leave a little more room for silly iPood onesies [23] or poop jokes of any kind. That is, so long as the honored mama is OK with it.