Bunk beds aren't just for space-starved families anymore. While traditional double-decker beds [1] may have been brought in when families needed a place to rest their kids' heads at night, today they can be found in homes with more than enough bedrooms because of the incredible style statements they make. Not just those old boring stackable beds, today's bunks are cool and modern, featuring fun extras like colorful components, added storage, and of course, the perfect place to have a sleepover! Check out some of the most fun bunk beds on the market today!
Uptown Twin-Over-Full Bunk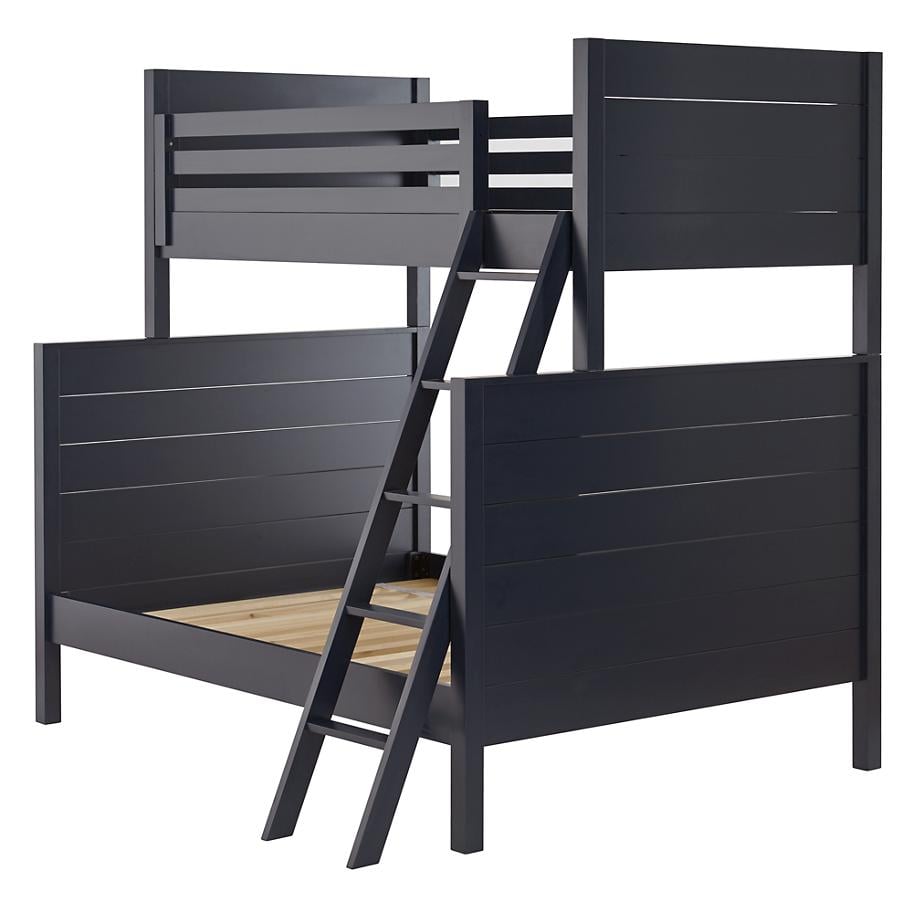 Clean and crisp lines add to a modern look for the twin-over-full bunk bed [2] ($1,799) that includes two guardrails and a ladder. The versatile bed comes in four colors: midnight blue, grey, white or stained brown and will fit right in with any child's bedroom.
Gunmental Bunk Bed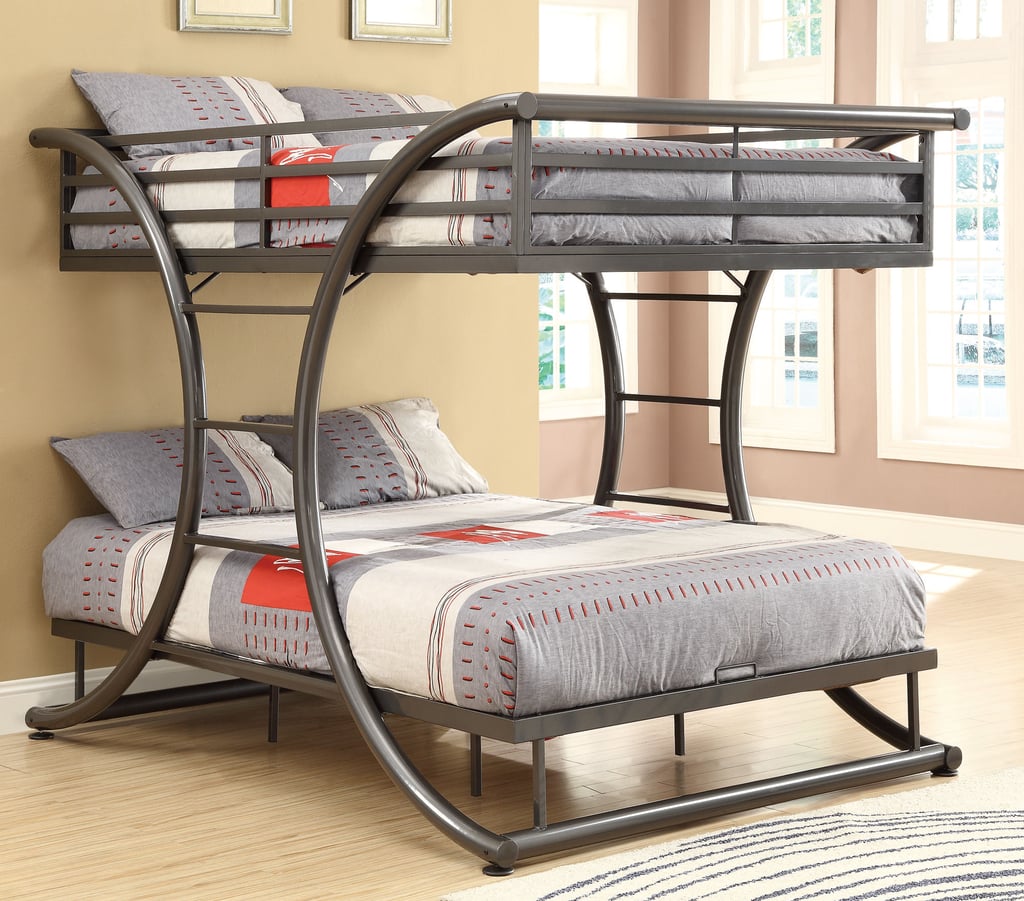 Available in a gunmetal color, the metal curve design adds a unique touch to the bunk bed [3] ($719). The space saving feature is a fun and attractive piece that won't be replicated elsewhere and the bed is sturdy enough to support your two children while they sleep.
Alex Twin Bunk Bed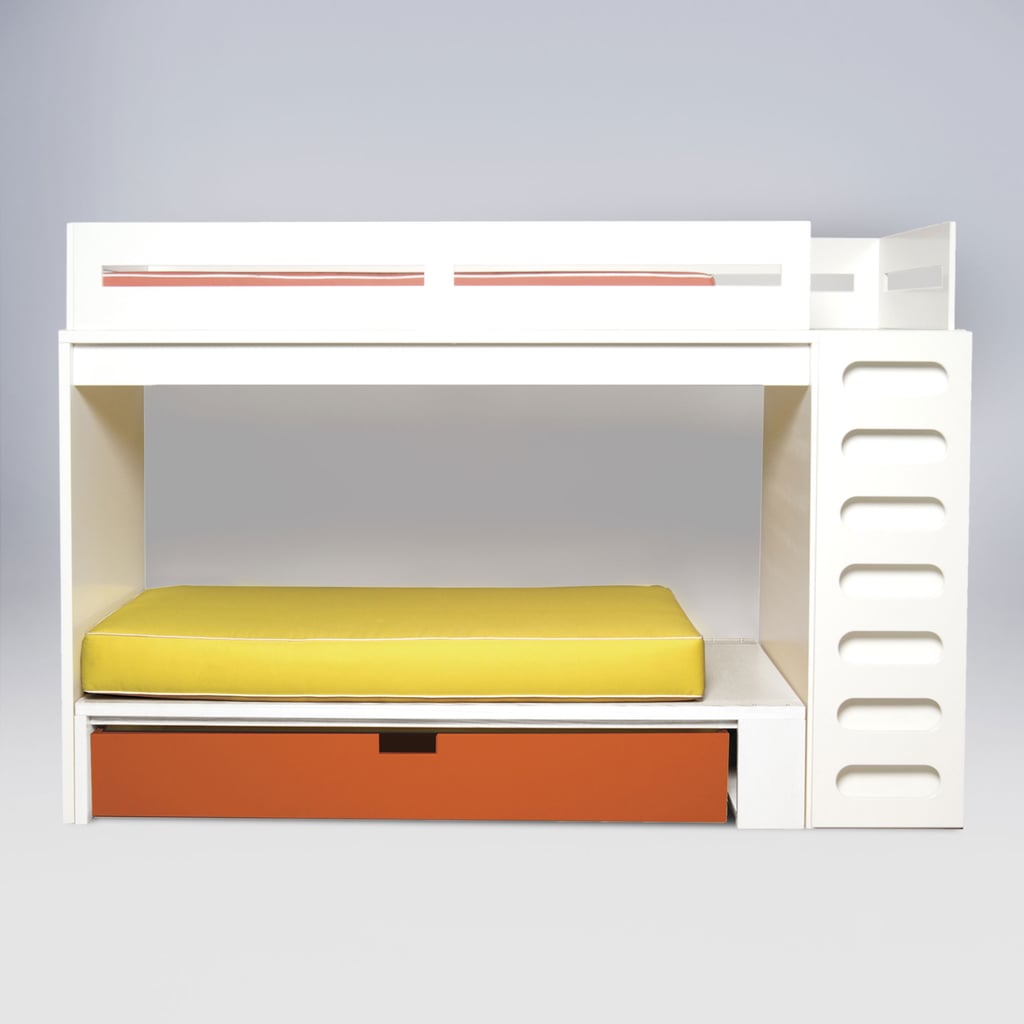 The Alex Twin Bunk Bed [4] ($4,830) comes with a built in ladder and trundle and it's made with non-toxic, water based lacquers. The twin size ensures both your children will have a fair amount of sleeping space so they won't be fighting over who has the bigger bed.
Sunrise Twin Full Bunk Bed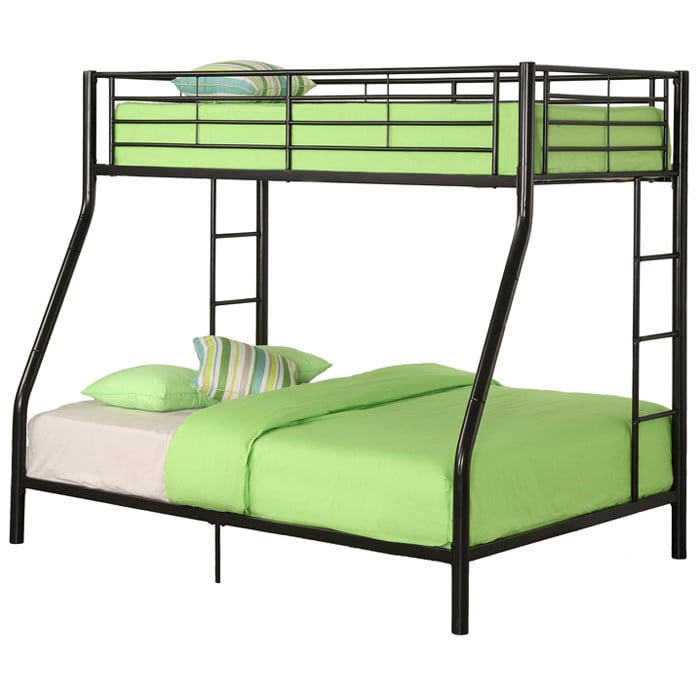 The sunrise twin bunk bed [5] ($290) comes in two colors, white or black, with a built in ladder for easy access. The metal frames are sturdy and the design is ideal for those who want to save space in their little one's bedroom. Guard rails on either side of the top bunk ensures your child will be safe.
Dayton Bunk Bed
A truly minimalistic bed, the Dayton bunk [6] ($2,000) comes in three wood colors and is effortlessly beautiful. The natural solid maples allows it to seamlessly match with furniture you already have in your child's room. A plus is that this bunk also separates into twin beds should your kids ever decide a different style.
Oeuf Perch Bunk Bed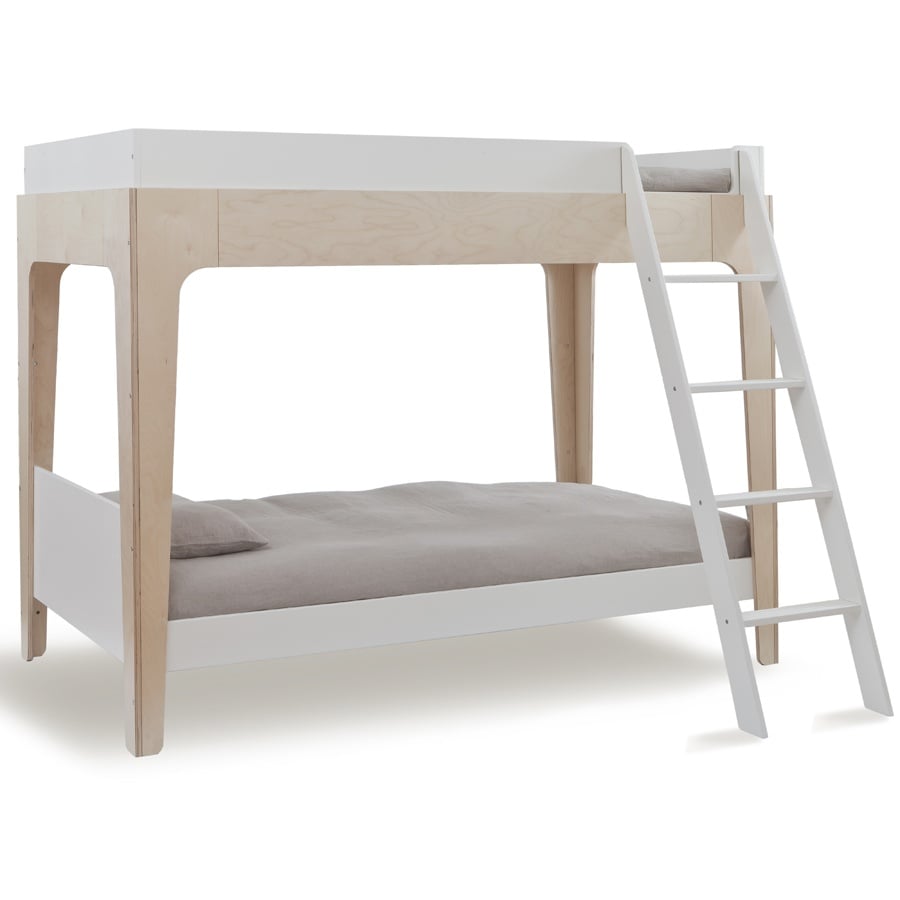 Sometimes a bunk bed is so beautiful, like the Perch Bunk Bed [7] ($1,590), that you want to keep things simple and make it the focal point of your room. The Perch is a truly versatile bed, meaning it can be used in many configurations — as a bunk bed, as a standalone twin with a loft bed, or as a loft with a double bed below it.
Ducduc Austin Bunk Bed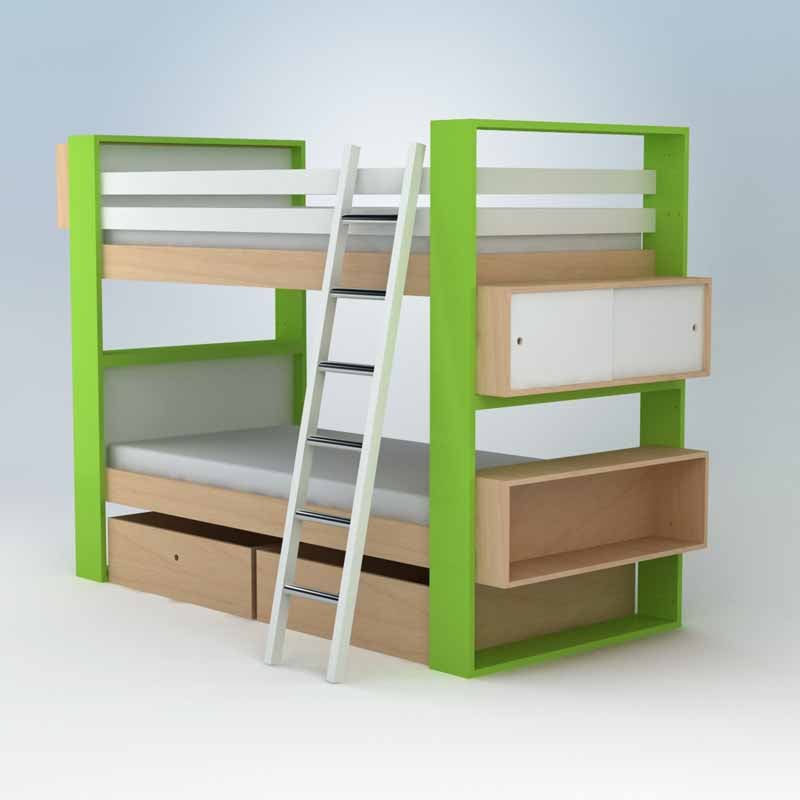 Available in 12 colors, Ducduc's Austin Bunk Beds [8] ($2,475) are designed with the environment and small spaces in mind. Made from sustainably harvested hardwoods, each set comes with up to 10 storage cubbies (eight if the beds are split) to help keep kids' things under control. Lower beds also come with the option of twin-sized drawers or a trundle bed for even more storage solutions.
Aspace Coco Bunk Bed
This contemporary dual-tone Coco bunk bed [9] ($693) gives mama a clean palette decorating the rest of the room. The sleek lines, white and wood panels, and large storage drawers below make it a great addition to lil ones' rooms.
Ducduc Alex Bunk Bed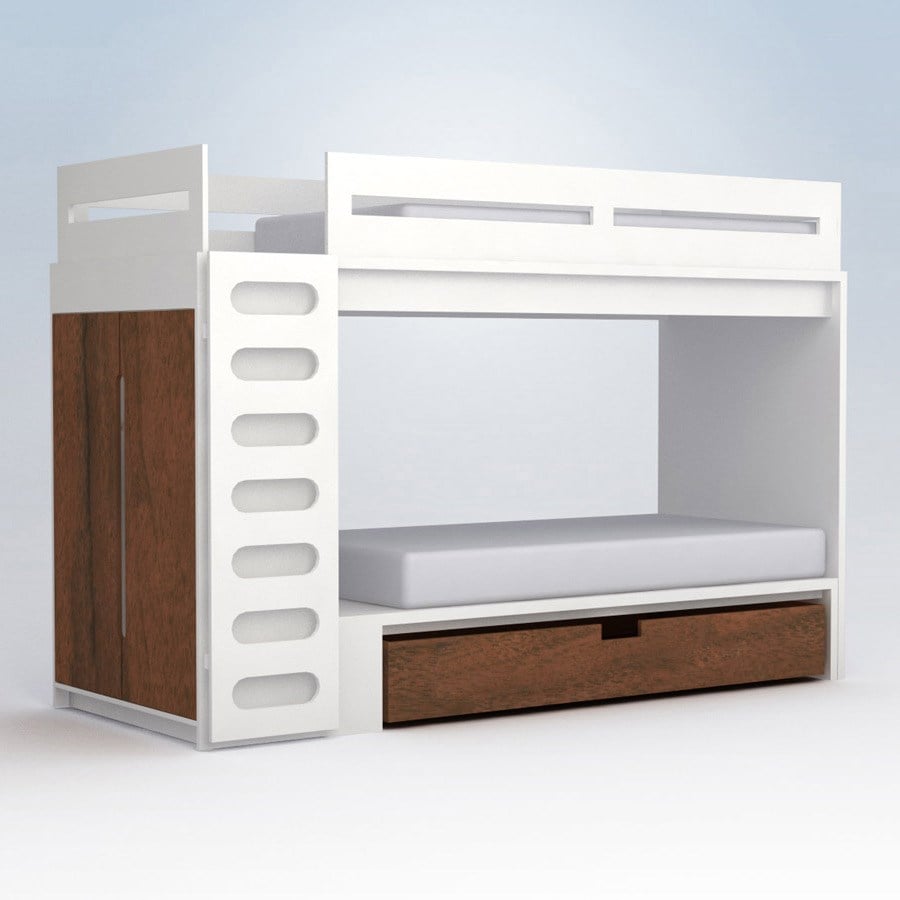 Available in nine finishes, Ducduc's Alex Bunk Bed [10] ($4,345) has a loft bed, a roomy, and a trundle bed that fits either directly under the loft or perpendicularly. The armoire includes one shelf and a hangbar for lots of storage and doors that can be configured to face out or in.
PLUUNK Bunk Bed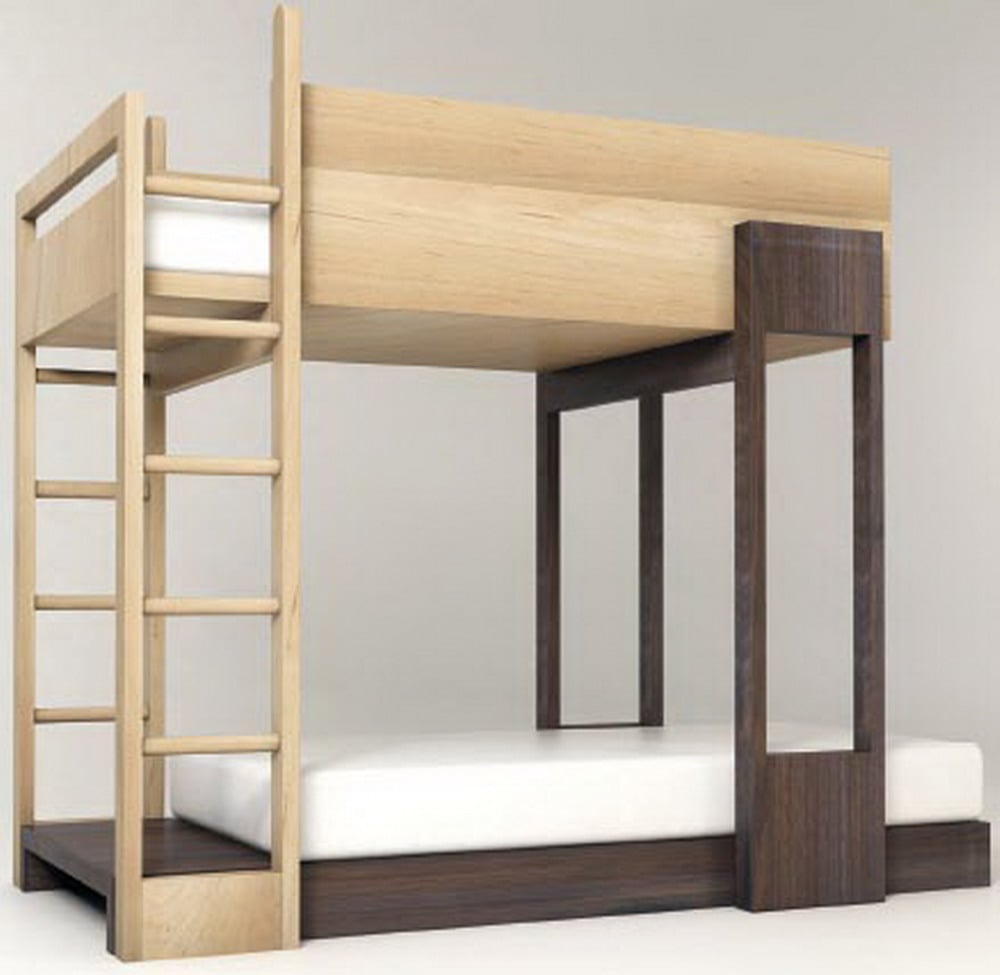 Talk about a showstopper! The Canadian-designed and -made PLUUNK Bunk Bed [11] ($6,800) is designed to be the center of attention in the room. Sold as two parts, the bed can be configured in a number of ways, all of which provide double-sided access to the upper bunk. The large "windows" are meant to be used during play time, and the close-to-the-floor lower bunk is specifically designed for smaller tots.
Newport Cottages Ricki Bunk Bed
Available in a crazy 29 wood and painted finishes, Newport Cottages' Ricki Bunk Bed [12] ($2,945-$3,145) transitions well as your kids get older with its simple ladder, guardrail, and choice of two twin beds or a twin-over-full design.
RH Baby & Child Callum Bunk Bed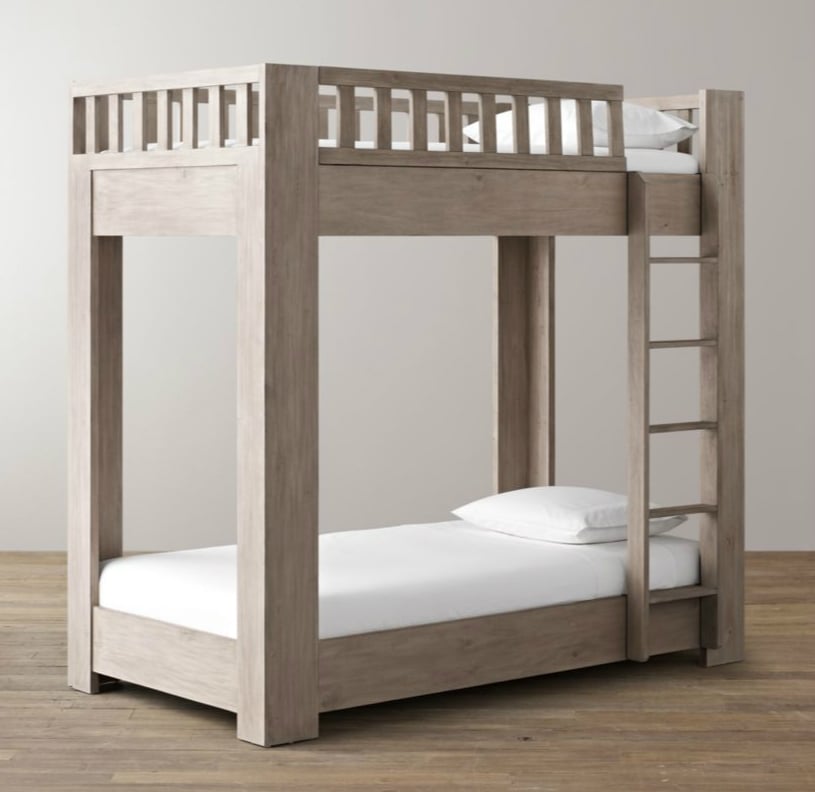 In weathered white or sandwashed gray finishes, RH Baby & Child's Callum Bunk Bed [13] ($1,999) has a platform-style bottom bunk, chunky corner posts, and two full-sized beds, perfect for growing kids.
Country Cottage Modern Bunk Bed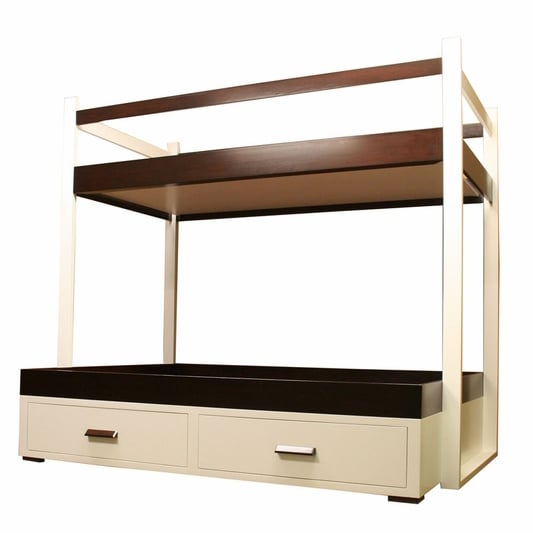 Country Cottage's Modern Bunk Bed [14] ($2,970) comes in 30 different finishes(!!) and features sleek lines and two trundle drawers for extra storage. A twin bed on top of a full-sized bed is a great option for older kids.