Plastic pieces, primary colors, and plush that's seen better days give toys a bad rap. But after spending hours roaming the aisles at Toy Fair [1] earlier this month, we were reminded that it doesn't have to be that way. Well-designed, mod toys may not be the mainstream, but if you do a little digging, there are plenty to come by. Let us assist you in giving your toy box a chic makeover with these 11 fab finds that we can't get enough of.
Egmont Woodland Lamps
So they're not technically toys . . . but these German-made lamps [2] ($69-$74) by Egmont are so sweet, they'll instantly transform your tot's bedroom into a magical woodland wonderland.
Kyoto Mini Playhouse
Yes, it's got a hefty (really hefty) price tag, but the Kyoto outdoor playhouse [3] ($4,950) would turn your backyard into the most sought-after destination in the neighborhood (for better or worse!).
Sperovelo Rider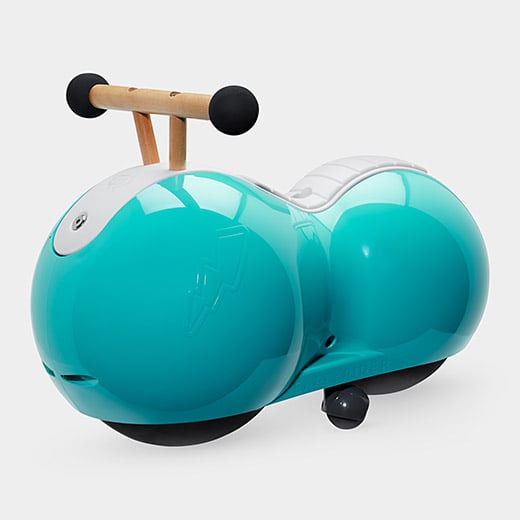 We got to check these out in person at Toy Fair, and I have to say, it was one of the coolest things I saw all week. Designed for tots who are just getting the hang of standing on their own, the sleek Sperovelo Rider [4] ($99) employs two large balls for mobility instead of wheels, allowing them to move any which way they choose. So clever (and so cute!).
Manny & Simon Truck Push Cart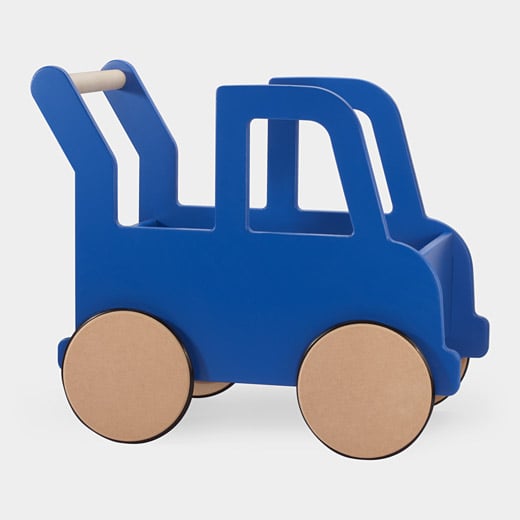 If you've got a little fan of all "things that go," you don't have to succumb to a house packed with plastic dump trucks — Manny & Simon's eco-friendly Truck Push Cart [5] ($150) comes in vibrant cobalt blue and is constructed from sustainable solid maple.
Circus Stuf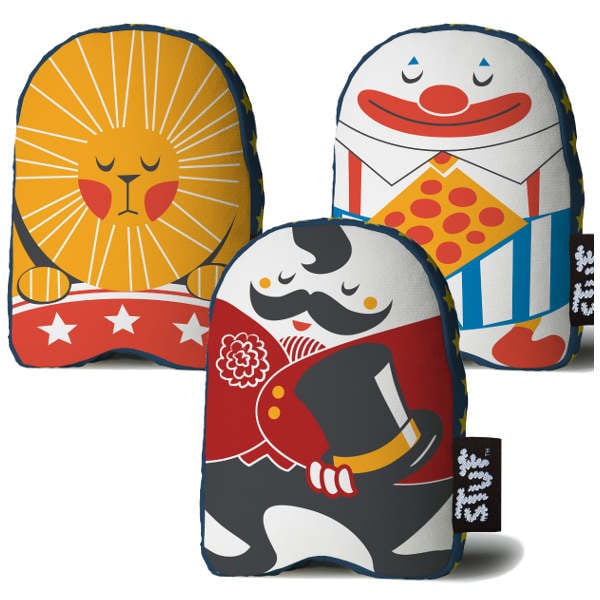 Pick your favorite from this collection of little circus-themed cotton canvas pillows [6] ($10, originally $13). They're all hand-silk-screened and so sweet!
Stack 'N Scare Wooden Blocks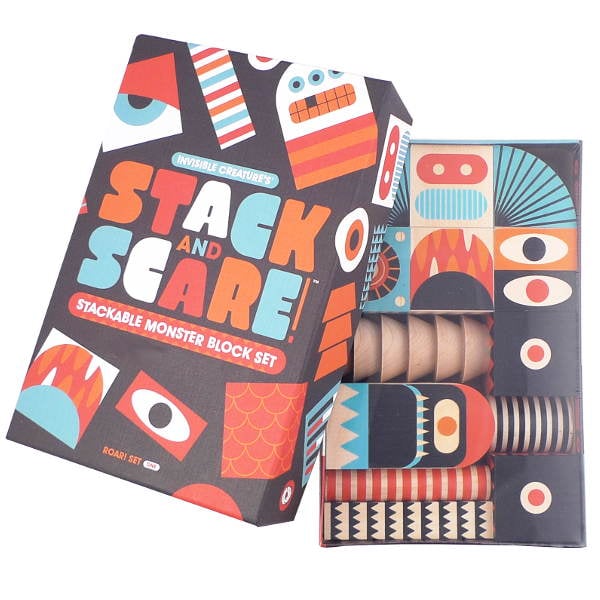 Building blocks are fun, but when their purpose is to construct your very own monster [7] ($48)?! Invisible Creatures just upped the ante on play time!
Uncle Goose Uppercase/Lowercase ABC Blocks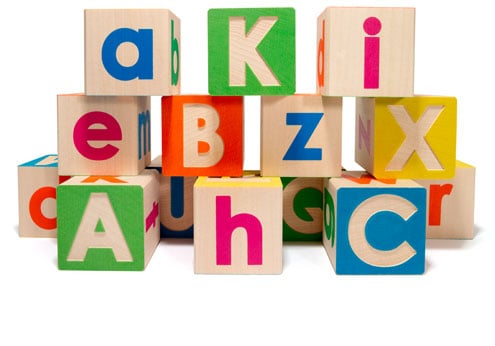 The typography and color palette of Uncle Goose's beginner Alphabet Blocks [8] ($22) make them a chic pick!
Playforever Enzo Motorbike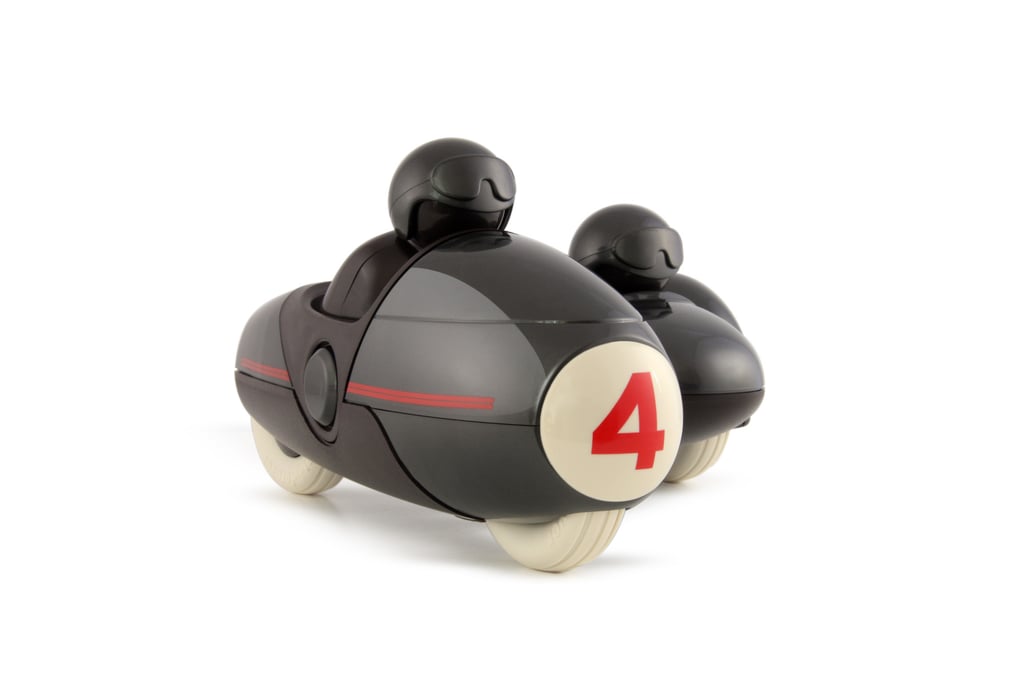 Playforever's Enzo Motorbike [9] ($64) is the sleekest ride in town (sidecar and all!).
Nickster Wagonimals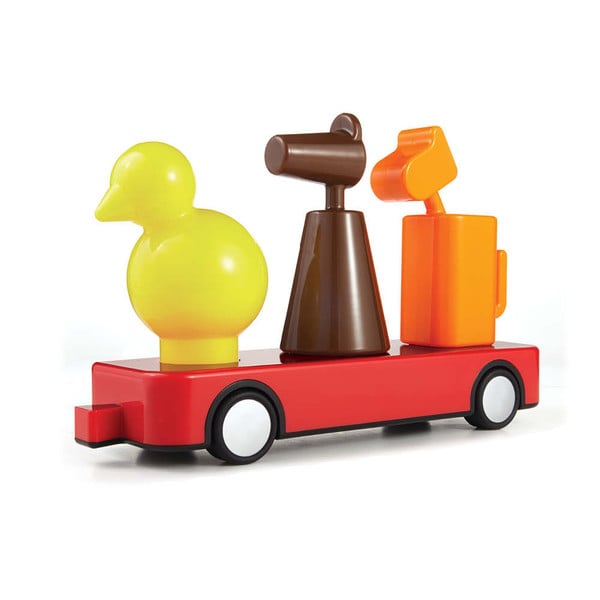 We love these sleek new little Wagonimals [10] ($23) that come in three colors, each featuring its own mod menagerie of three.
Geoform Puzzle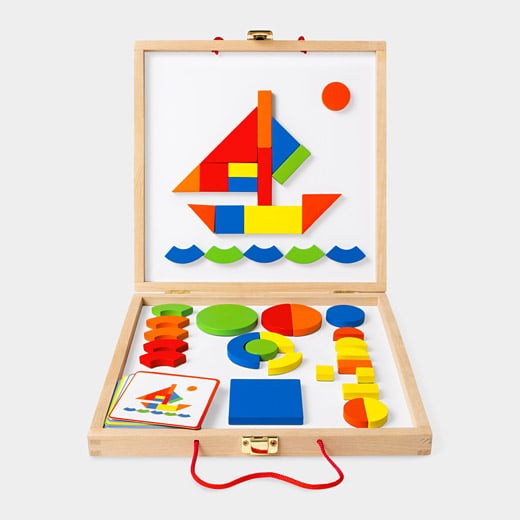 Exclusive to the MoMA Store, this Geoform Puzzle [11] ($48) fosters creativity through working with a variety of shapes and colors. Its durable wooden carrying case makes this a great pick for trips to Grandma's house!
Tanabata 100 Wooden Star Domino Set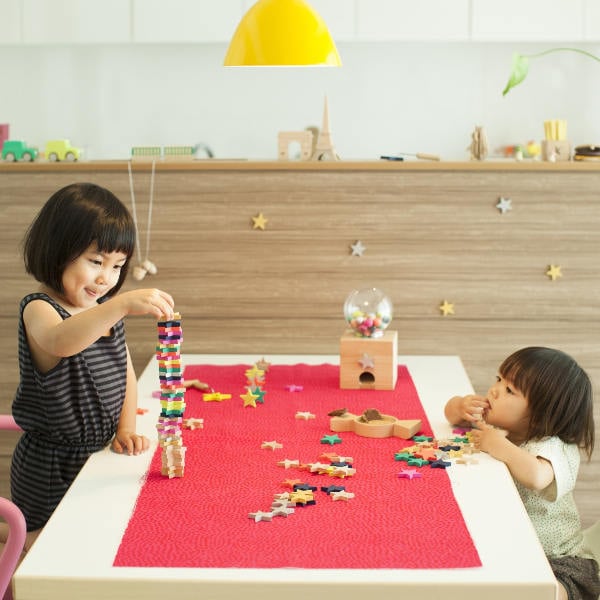 Inspired by the Japanese Star Festival, this set of 100 wooden stars [12] ($54) allows for limitless open-ended play.