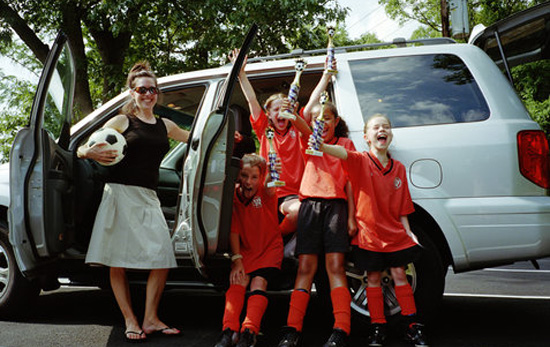 If you think you spend more time parenting your tots than your mother did with you, chances are you're right. While social scientists have spent a significant amount of time – and bookshelf space – arguing that today's moms work inordinately hard to raise "perfect" children, a new study from economists at UC San Diego found that over the past 20 years, women — regardless of their level of education – are spending
more time raising their tots
than previous generations.
After three decades of decline, the amount of time dedicated to childcare went up dramatically in the past 20 years, even while the number of children per household decreased. The rise began in the mid-1990s. It was twice as great for college-educated parents and was most pronounced among mothers. On average, the amount of time college-educated women spent on childcare went up from 13 to 22 hours per week since the mid-1990s. By contrast, the amount went up from 11 to 16 hours for women without a college education.
The husband and wife team behind the study found that moms were spending much of that extra time shuttling their tots from one activity to another, hoping that packed schedules will secure them admission to top-tier universities – a phenomenon they call the "rug rat race." Are you guilty of participating in the race?