This Mother's Day [1], grab a bag of popcorn and press play — it's time for a movie night! Whether you're a mother, daughter, or both, curl up together with some of Hollywood's famous maternal relationships. From the silly to the serious, these onscreen favorites will bring you close together while you enjoy a relaxing night in, a simple luxury that is well deserved!
The Parent Trap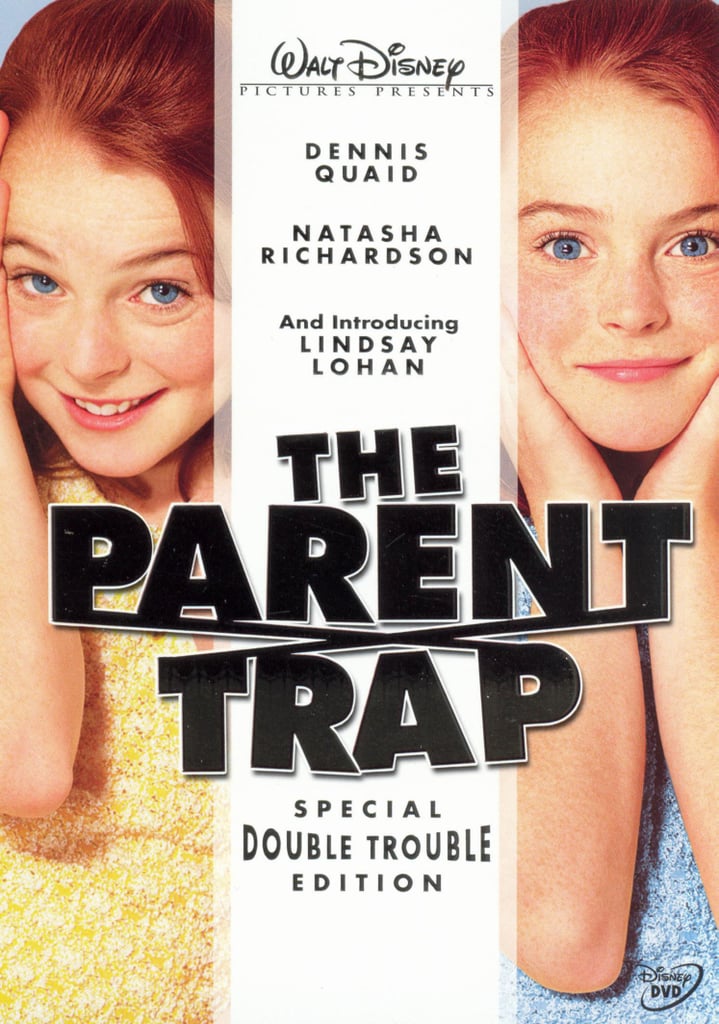 Identical twins separated when they were babies, Annie and Hallie Parker (Lindsay Lohan [2]) meet by chance at a Summer camp and decide to pull a switcheroo on their parents. Both want to meet their other parent desperately, and they hatch a plan to get them back together. This heartwarming film is an absolute must for a mama-daughter movie night.
Stepmom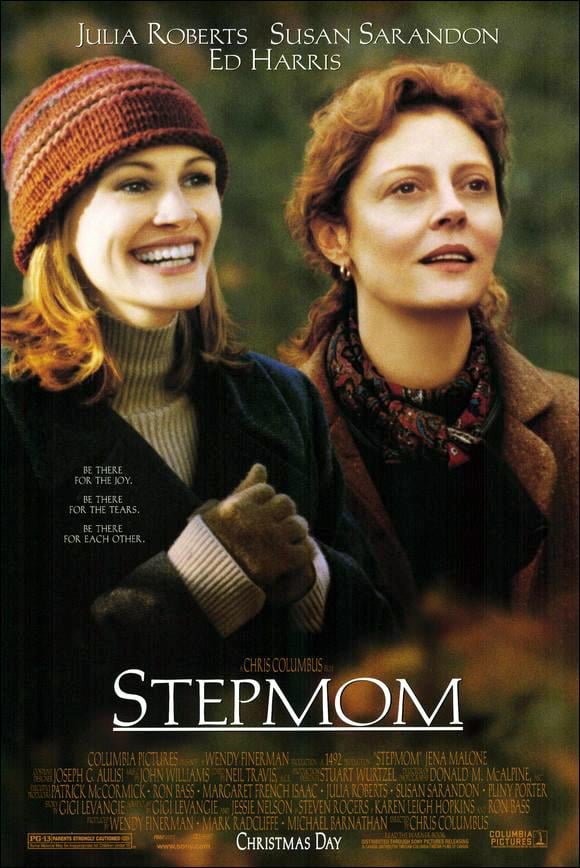 In this touching plot, Susan Sarandon plays a terminally ill mother who has to accept her ex-husband's wife (Julia Roberts [3]) because she will soon become the stepmother to her two children. It's a tearjerker but extremely moving.
Because I Said So
In this sweet flick, Daphne (Diane Keaton [4]) plays an overbearing mom obsessed with helping her youngest daughter find love. After a lot of scheming and planning, let's just say things seem to work out for the two of them, especially Daphne!
The Kids Are All Right
Nic (Annette Bening) and Jules (Julianne Moore) are lesbian mothers to two teens. Although they are close, the family gets shaken up when their children seek to meet their eclectic sperm-donor father (Mark Ruffalo [5]).
Mamma Mia!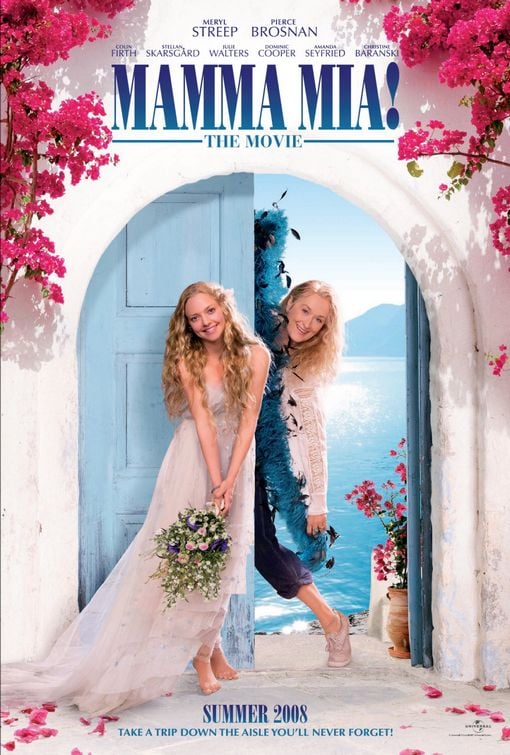 Set on a colorful Greek island and filled with catchy Abba songs, Mamma Mia! tells the story of bride-to-be Sophie (Amanda Seyfried [6]), who discovers that three men could be her father. Without telling her mother (Meryl Streep [7]), she invites all three to the wedding [8]. Things get interesting from there.
My Sister's Keeper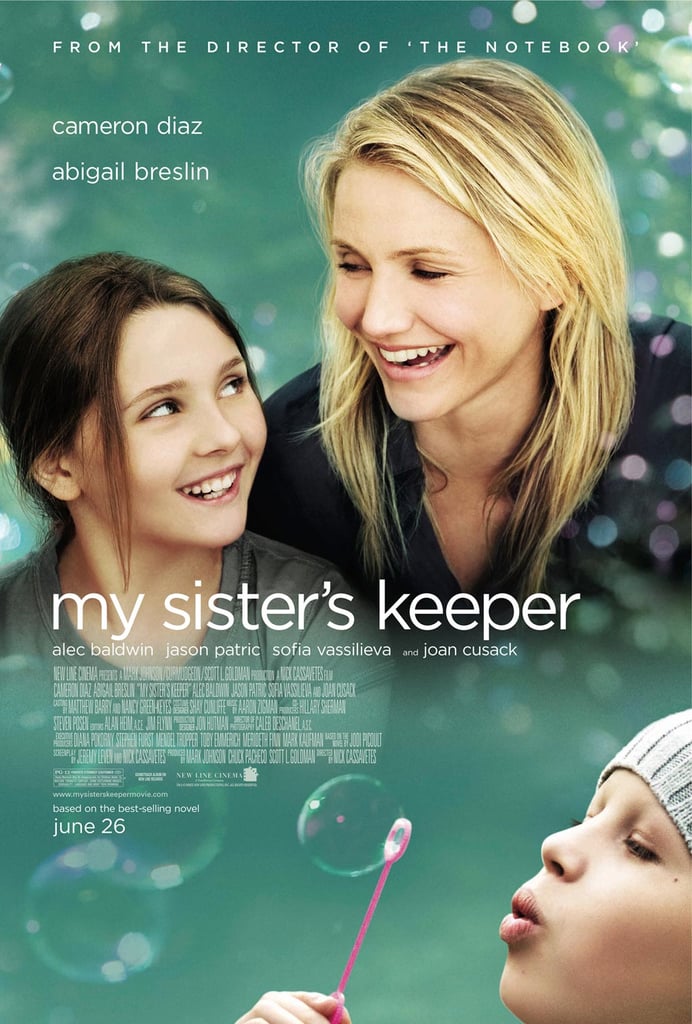 Anna Fitzgerald (Abigail Breslin [9]) is looking to gain medical emancipation from her parents, as she's spent her whole life as a donor for her older sister's various medical needs. My Sister's Keeper is a drama that will tug on your heartstrings and stick with you forever.
The Joy Luck Club
Through a series of flashbacks, four young Chinese-American women and their Chinese mothers explore their pasts to help them understand their relationships, mending the cultural divide between them — an absolutely moving film!
17 Again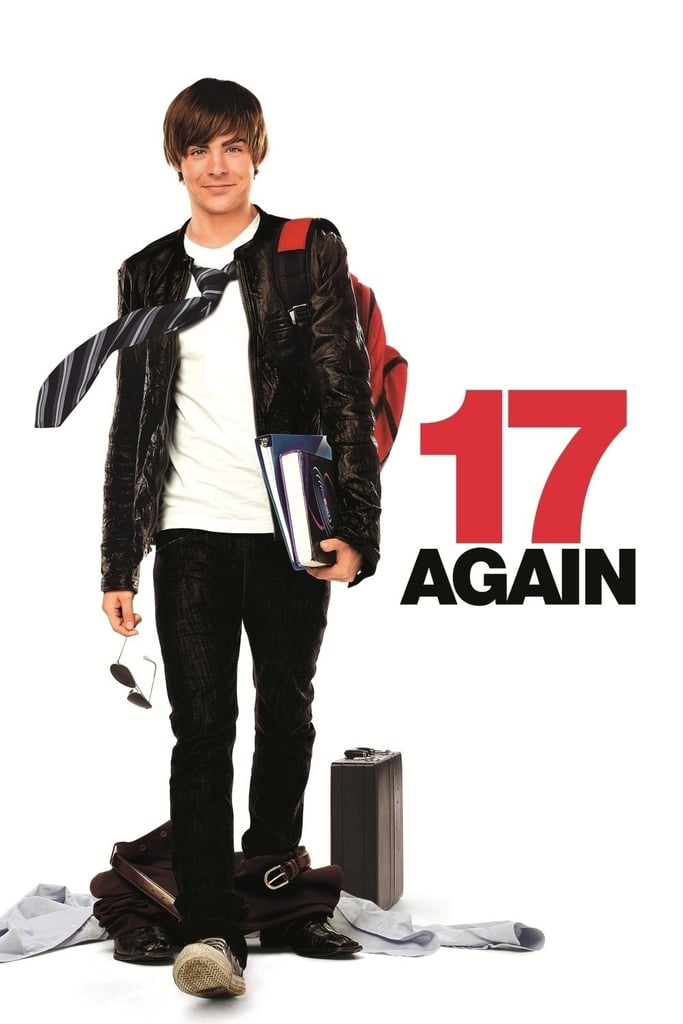 Not only does Leslie Mann play a mother going through a divorce, but she's also raising a moody teen and trying to avoid a 17-year-old suitor. We come to learn that this unlikely crush is actually her husband seeking to win her back.
Oh, and Zac Efron [10] is so cute to gush over . . .
Thelma and Louise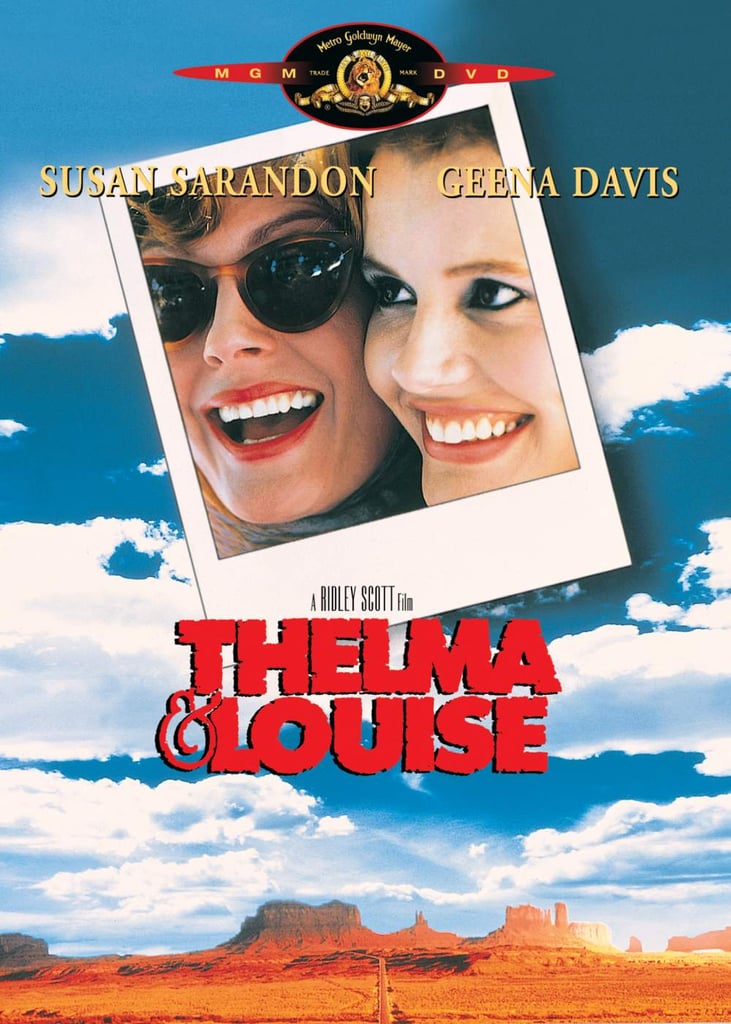 In this movie about female friendship, a waitress and a housewife head out on an adventure that quickly turns fatal when Louise kills a man in defense of her friend Thelma. It's just as intense as it is empowering.
Source: Metro-Goldwyn-Mayer [11]
Mermaids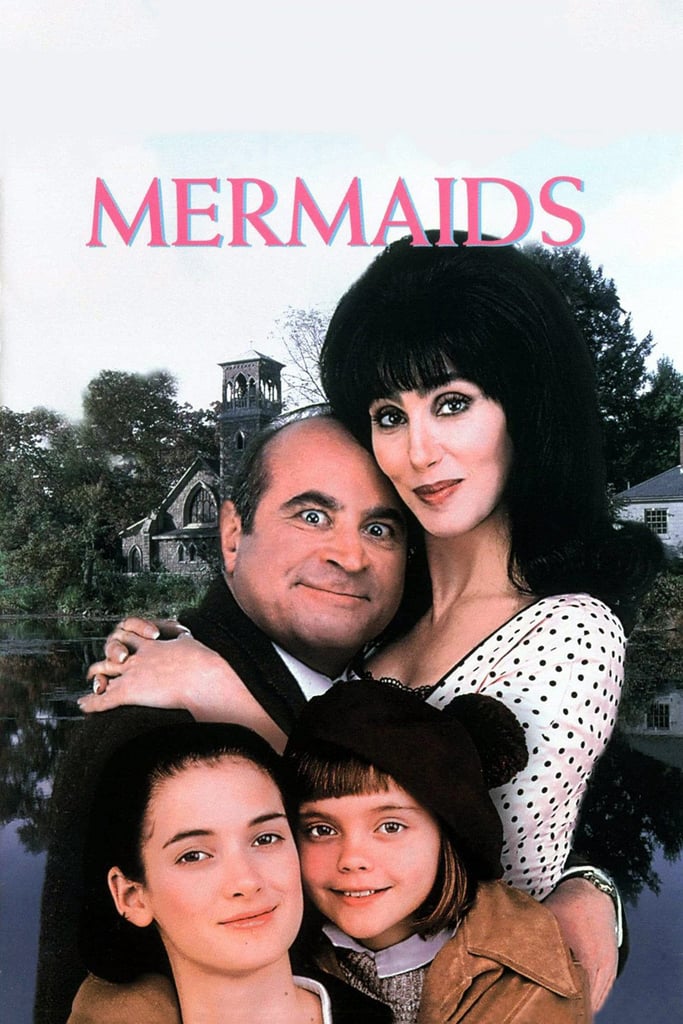 It's hard not to love a film that stars Cher, a young Winona Ryder [12], and an even younger Christina Ricci [13]. The movie follows "Mrs. Flax," a single mother who only makes finger foods and never stays in one town for too long, and it chronicles awkward coming-of-age topics that every mom and daughter can relate to.
Mean Girls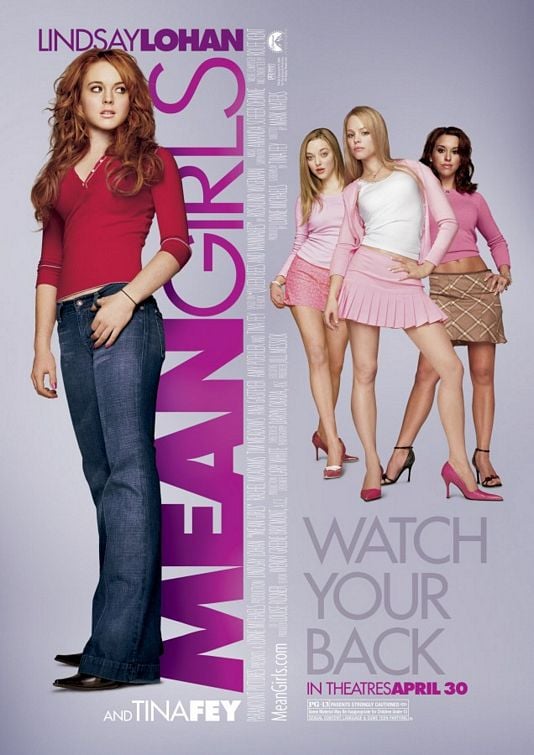 Mean girls suck, but this movie doesn't! Let's just say that Amy Poehler [14] is a bit ridiculous and tries too hard to be a "cool mom." It's pretty hilarious; she even rocks a pink Juicy Couture jumpsuit and gives up her master bedroom to win the approval of her not-so-nice daughter.
Father of the Bride: Part II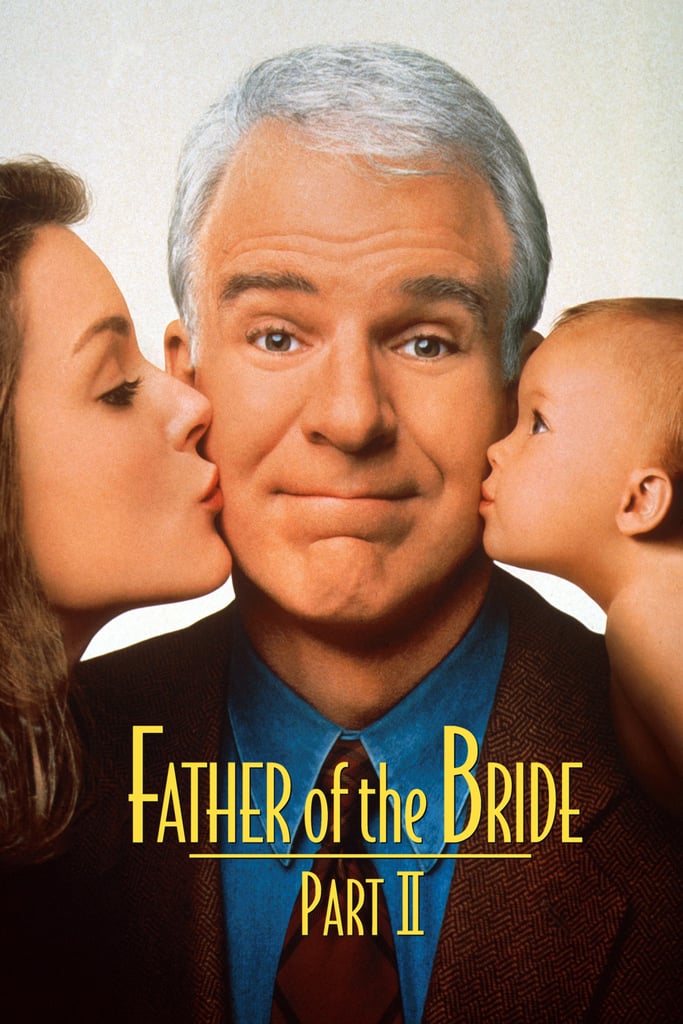 Usually sequels don't measure up, but that is certainly not true in the case of Father of the Bride II. Here, the daughter and wife of George Banks (Steve Martin [15]) become pregnant at the same time, making for nine months of family and baby bonding.
Brave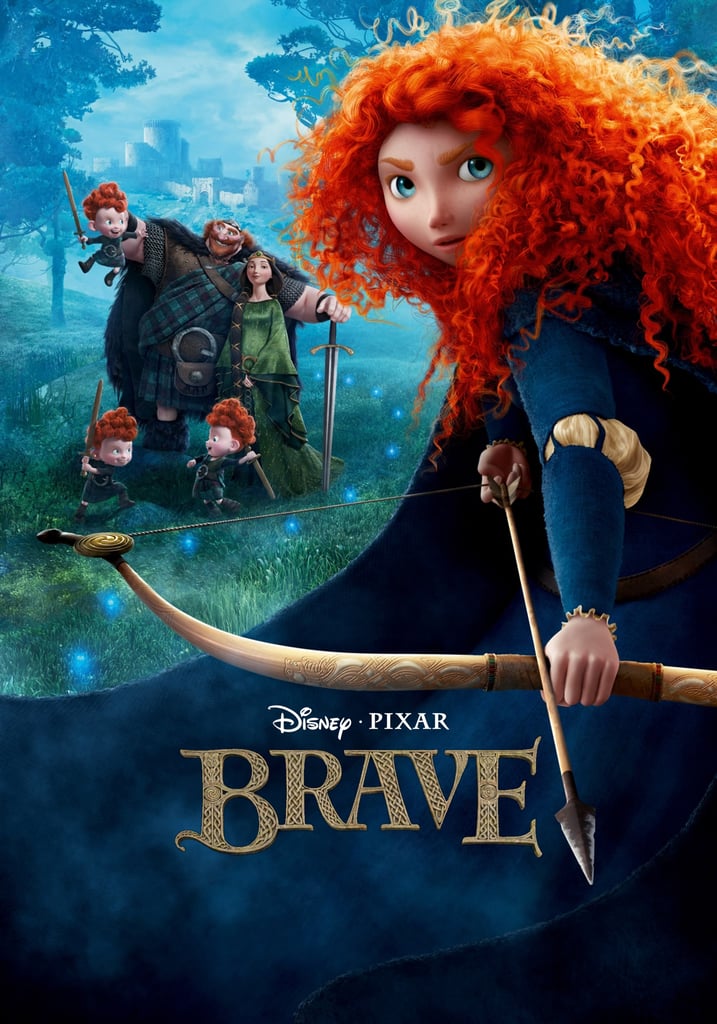 Merida, a Scottish princess being forced to choose a prince to marry, is granted one wish that results in a curse that turns her mother into a bear. With only her bravery and better-than-any-boy archery skills, she must try to reverse the curse. Especially great for littles, this animated classic brings the laughs and the lessons.
Little Women
In this classic, three sisters are raised by their mother while their dad is off fighting in the Civil War. Times are tough, but ultimately these women stick with each other, even when romance comes into the picture.
Mrs. Doubtfire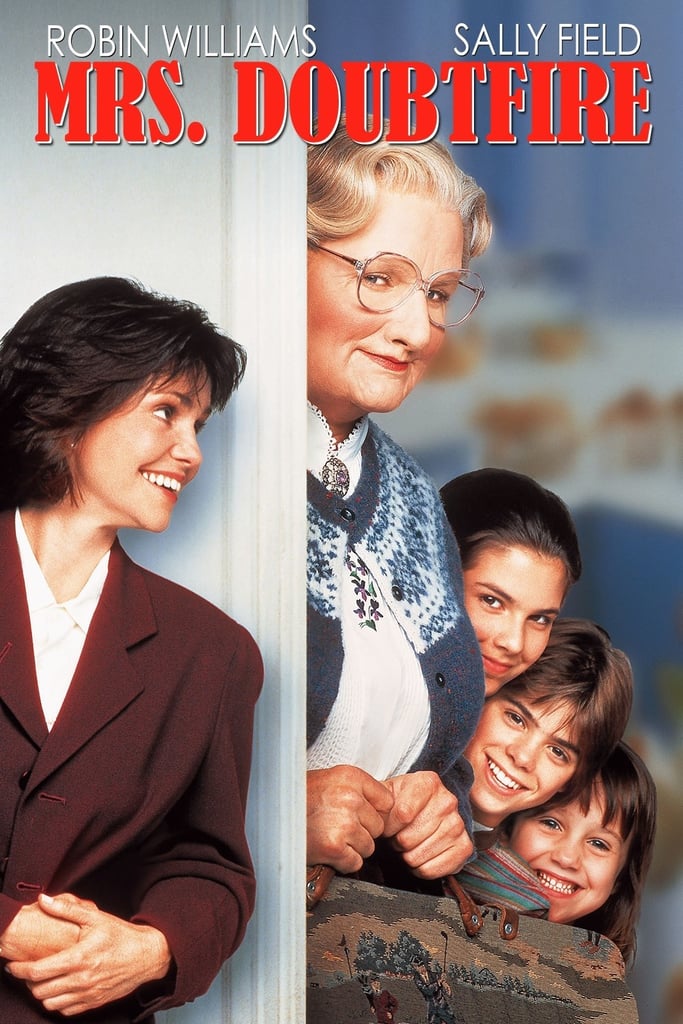 When Daniel (Robin Williams [16]) and Miranda (Sally Field [17]) split up their marriage, the kids are affected by their "new normal" — living without their dad around every day (or are they living without him?). Though the film touches on serious issues, it's a lighthearted comedy classic.
Easy A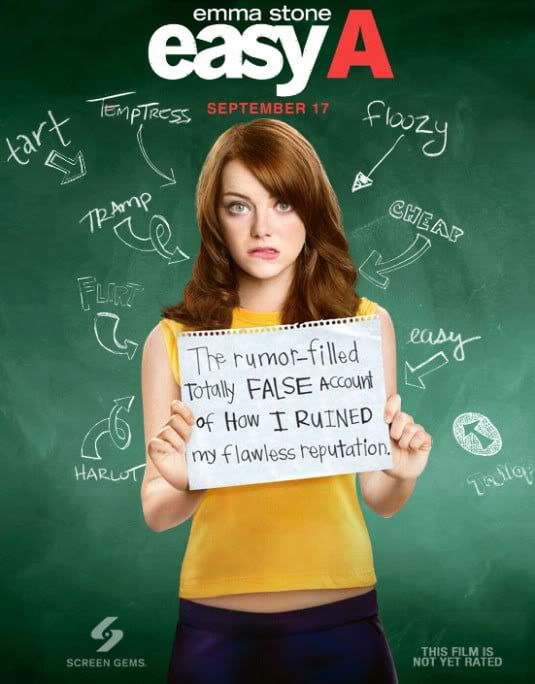 In this coming-of-age flick, Patricia Clarkson plays Rosemary, a free-spirit mother who wants the best for her daughter, Olive (Emma Stone [18]), a boisterous teen caught in quite the little white lie. Uh-oh.
My Big Fat Greek Wedding
Here's the deal: a young Greek woman falls for a non-Greek man. Things get intense, but lo and behold, it all works out. But, if it weren't for Mama, then Toula wouldn't have met the man of her dreams in the first place — classic!
Terms of Endearment
Aurora and Emma are a mother-and-daughter pair who, quite frankly, are opposites. The movie takes place over the course of several years, but in the end, they learn that love can be portrayed in different ways.
Freaky Friday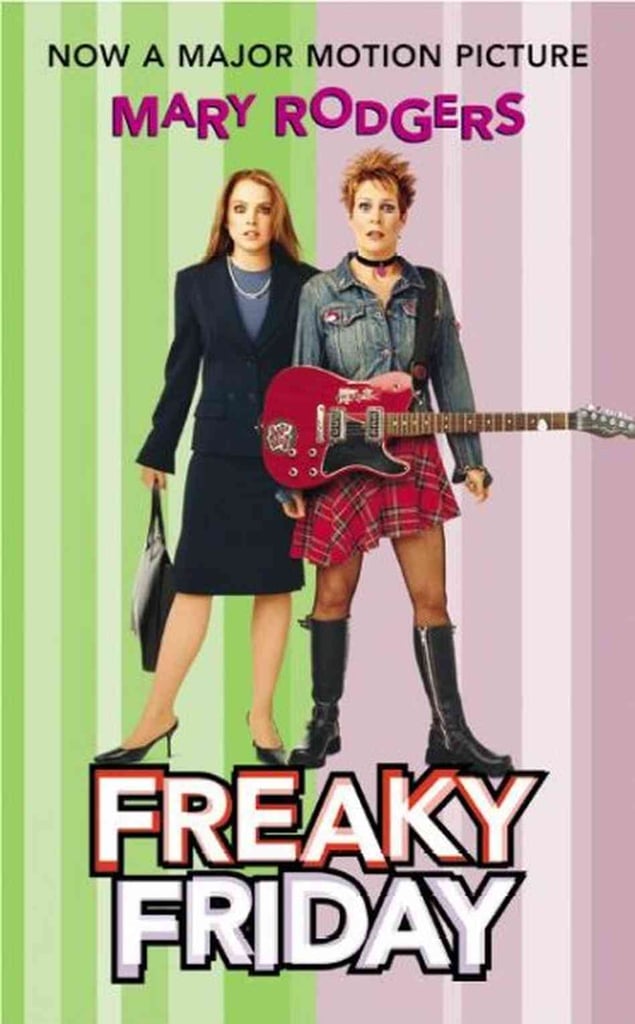 A modern-day classic to say the least, Freaky Friday is about the struggling relationship between an overworked mom and her teenage daughter. After reading a magic fortune cookie, they mysteriously switch bodies under a spell, forcing them to adapt to each other's lives. They gradually come to terms and make their relationship better than ever.